Secrets of true love from Adam Jackson, author of the international bestseller - "Ten Secrets of Love" on how to find a partner for life, return and keep love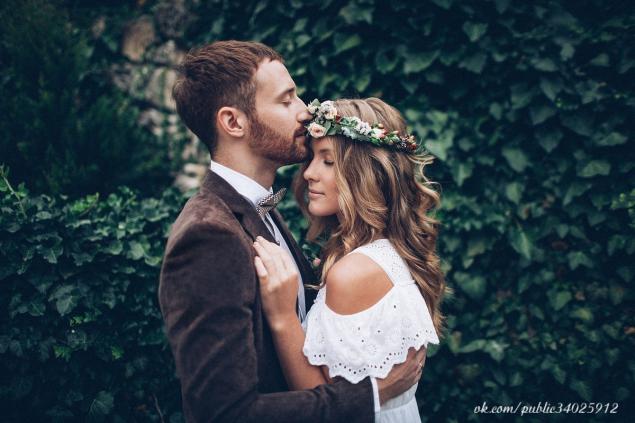 The great aim of every human being - understand the love. Love - not in another, but in ourselves, and we do it in himself awaken. But in order to awaken her, and needed the other. The universe makes sense only if we have someone to share our feelings.
~ Paulo Coelho
Love does not come itself, we create it, and each of us has the ability to do it. People make the mistake of believing that they "fall in love", they imagine that one day they will go down the street, see someone and - boom! But it is not love ... It is a physical hobby. But not love. Of course, from a mutual physical attraction can develop love, but love can not be only physical.
To love, to really love, you need to understand the person. We must genuinely care about his well-being. It is not possible to determine what kind of person in front of you only one appearance. To really love someone, you need to see it from the inside - its nature, the spirit or soul. There is something that is not noticeable eyes. In Love with a capital letter the most important can be seen only with the heart ...
Here are ten secrets of True Love by Adam Jackson:
1. The power of thought
Love begins with a thought. We become what we think. If you have evil thoughts - you are experiencing anger, if you have a happy thought - you're having fun, if you have happy thoughts - you feel happy ... and if your thoughts are full of love - you feel love. Loving thoughts create a loving life and loving relationship. Change your thoughts and you change your feelings.
Affirmations can change our beliefs and opinions about yourself and others. Alone by thinking you can "revive" the image of your desired partner and bring it to your real life.
2. The power of respect
To whom to love, learn to respect him first. First of all, you need to respect yourself. To find self-esteem, ask yourself: "What do I respect about myself?" To have respect for others - even those who you do not like - ask yourself: "What do I respect about them?". We must learn to accept yourself, appreciate yourself, regardless of what others say about you. We must learn that each has its place in the world. Each of us is unique.
3. The strength of the talent
If you want love, you just need to give her! The more love you give, the more you get. I consider that giving love, you need to enjoy it. It is up to the process, and not on the expectation that someday other people give you in return.
Love - means to give a part of yourself, without payment and reservations. Practice random acts of kindness just like that. Before you enter into a relationship, ask yourself not what the other person will be able to give you, and that you will be able to give him. The secret formula of happy love relationship for life is to always pay attention to what you can give.
4. The power of friendship
To find true love, you must first find a true friend. To love is not to look at each other, and together look at the world in the same direction. To really love someone, you love him for who he is. Friendship - is the soil in which the seeds of love grow. If you want to make love in a relationship, you must first bring friendship.
5. The strength of touch
Touch - is one of the most powerful expressions of love, break down barriers and strengthening relationships. Touch changes the physical and emotional state and makes people more susceptible to love. Touch can help heal the body and warm the heart. When you open the arms, opens the heart.
6. The power of the principle of "give freedom»
If you love someone, let it free. If he comes back to you, it's yours, if not - it was never yours. Even in a true love relationship, people need their own space. If you want to learn how to love, you must first learn to forgive and be free from past hurts and sorrows. Love - means to get rid of fears, prejudices, egos and reservations.
7. The power of communication
When we learn to communicate openly and honestly, life changes. Loving someone - means to communicate with him. Let people know that you love them and appreciate them. Never be afraid to say those three magic words, "I love you." Never miss an opportunity to praise someone. Always leave word of love for someone you love - perhaps you see it for the last time. If you were to die soon, and would call the people who love - who would you call, what would you say ... and why you do not do this right now?
8. The strength of devotion
To love was true, you have to be faithful to her, and this commitment to be reflected in thought and action. Devotion - a true test of love. To have a true love relationship, you must be committed to this relationship. Devotion features a strong and lasting relationship from the frivolous.
9. The power of passion
Passion ignites love and gives it to fade. Durable passion appears using not only physical attraction, but also a deep commitment, enthusiasm, interest and excitement. Passion can be recreated by recreating past situations when you feel passion. Spontaneity and surprises produce passion. The essence of love and happiness one - you just live each day with passion.
10. The power of confidence
Trust is vital for true love relationships. Without it one person becomes suspicious, anxious and full of fear, and the other feels the emotional trap, he feels that he's not allowed to breathe freely. You can not really love someone if you do not trust him completely. Act so that the relationship with your loved one will never end.
One way to decide whether a person is suitable for you is to ask yourself: "I trust that person completely and without reservation? If the answer is "no" - think carefully before taking on commitments.
How to create love in your life
Prefer loving thoughts.
You learn to respect themselves and others.
Pay attention not to what you can get, and what you can give.
To find love, find a friend first.
Hug people. Open your arms and thus open the heart.
Let go of fears, prejudices and assessments.
Express your feelings.
Be loyal - even love will have the highest priority.
Live with passion.
Trust others, trust yourself and life.
How to recognize his partner for life
Does he (she) are physical, emotional, intellectual and spiritual qualities that you need from the partner for life?
Dear you his (her)?
What can you give him (her) to meet his (her) needs?
Is he (she) is your best friend? Do you have common goals and aspirations, common values ​​and common beliefs?
When you hug each other, do you feel that is integral?
Do you give each other space and freedom for growth and learning?
Would you honestly and openly communicate with each other?
Both of you are committed to your relationship?
Treat you with determination and passion to your relationship? Does he (she) to you more than anything else?
You completely trust each other?
How to return the love in your relationship
Think about the needs and desires of your partner as much on their own.
Learn to respect yourself and your partner. Ask yourself the question "What do I respect about myself?" And "What I respect in your partner?».
Pay attention not to what you would like from the relationship, and what you do not make a relationship.
Make friends with your partner. Look for common interests and common aspirations.
Gently touch each other and disclose to each other hugs.
Let go of the past and forgiving. Start a new life.
Openly and honestly express your feelings.
Dedicate yourself completely to their relationship. Put your partner on top of its list of priorities.
Recreate the passion in their relationship.
Learn to trust your partner, trust your relationships and act so that they never run out.