< Anatoly Golubovskii
< Sasha Oleshko - actor "Black Square", artistic Gestalt therapist with forensic past. Our conversation takes place not too linear. At first it was the desire to give it a more comeliness, but then decided that so be it. It's Oleshko.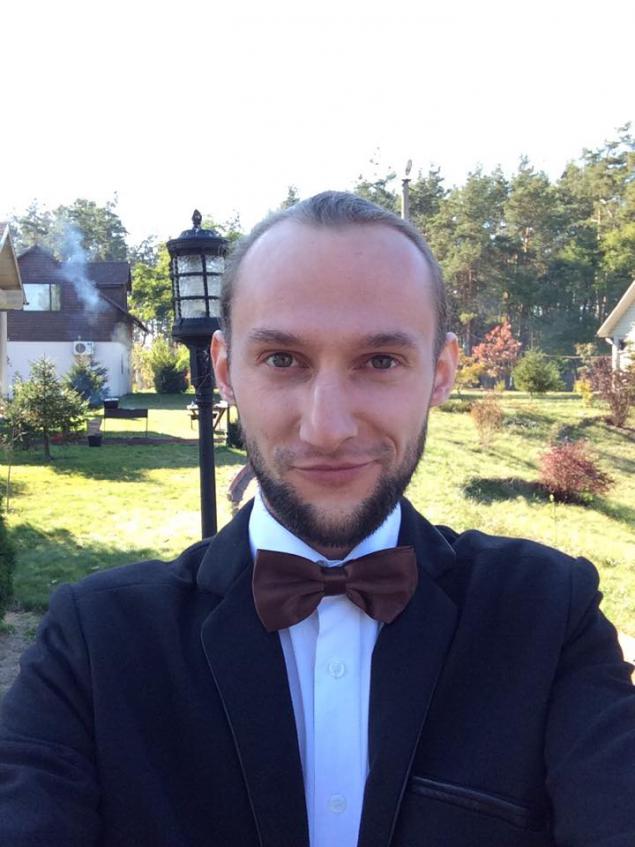 < Where is born, grew up?
-In Kiev. 06.21.1985 year. Grew up in Kiev, but spent a lot of time with my grandmother in Chernigov.
< -Vynuzhdenno or volunteer?
-At Least growing more like staying with telecom, set-top boxes. Kiev was dearer than nature
< How did life appeared forensics?
-By Need.
< -So, natural inclinations were not?
-As A child, reading detective stories. It was interesting. But first I wanted to study criminology not, and jurisprudence. My parents are simple, without higher education. Money was tight. I wanted to change something
< -You childhood spread rot?
-Who?
< -Sverstniki
-I Can not say that I was haunted, but often fought. Was an outcast. Not one, just a class was divided into zadrotov and those who smoke and booze
< -Powerful criterion
Well, that's it. Not that it is absolutely the only two attributes, but yes, they were important. I talked with those who did not smoke or booze. Sports, however, are not engaged and interested. But books, games - yes
< -Where an interest in psychology?
Yes, he was a child. In general, liked three areas: law, journalism and psychology. Psychology liked in general. And then began to study and found that I do not want to be a lawyer and criminology closer to me - I got all seven levels of tolerance, I had a diploma ...
< -What "raisins" caught you in this matter?
-It Is interesting: going to the crime scene, you start to look for traces and compare - prints, print fake or not ... Then he decided to leave.
< Why?
'I looked at the people who have reached the maximum and realized that if I go down that road, I shall come to that point - Head of Department, Department of - and all. Then - nothing. And I do not like. I did not want to be in place that person. And if so - then why do I need it?
And, having worked quite a bit left. A nedoyurist, a former policeman, the market broke. Once retired, could not find a job. Parents helped, supported, but I knew that in a warm apartment with a full fridge I lost motivation. Though it was sending a hundred resumes a day and went to the interview, but it was not - no experience, it is not, this is not. After some time had gone from his parents, because they no longer sit on the neck just could not. Gathered suitcase - and dumped. I had a little money - a month to pay for housing. Shot with polubomzhami komnatuhu on Poznyaky in half an hour walk from the subway. It was fun. Wake up in the morning - and the kitchen two dogs chopped. The host for some reason decided to tame them at night, and then they decided to run away. Through the window. And in krovische.
< -The historical monologue "flesh" is based on real events, without artistic exaggeration?
-One One. I am going to put only in special sudochki to smell did not go through. And when he opened the refrigerator, it was necessary to first take a step back, because it was pulled out of a shtynk that his eyes were watering. Could not see the food. In general, quite tough conditions.
At first he worked in sales of cold "Yellow Pages". They opened the online department, did your site. Then he went
< What do not suit?
-Vygorelo All. We had to sell every month the same thing, I do not really believe in the product, although it did largest turnover. And then the crisis of 2008, I was offered a place in the company, which started to engage in contextual advertising Google. It was seven people.
Came to the post of sales manager, after three or four months, became head of the department, in a year - commercial director, two years later was CEO. When leaving, the company has already worked more than a hundred people. And it was the largest Google partner in the CIS.
< -A here that was not the case?
-I Was not the owner of the company. And at some point I realized that I keep it just the money: I have reached a ceiling and ceased to grow. And when you do not develop - degradiruesh. As soon as the thought "oh, go back to this work" - it's time to leave.
I was offered another project, and I left.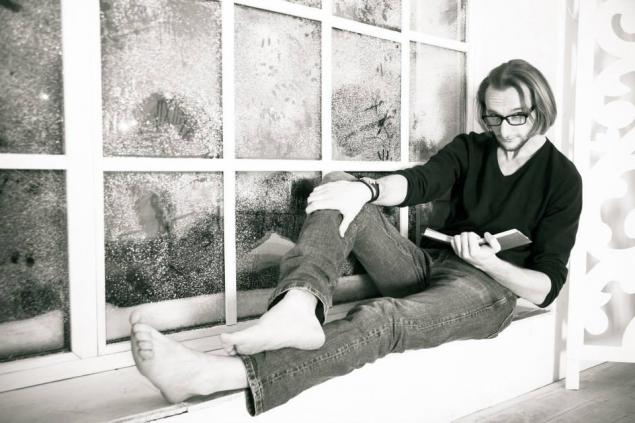 < -Vernemsya psychology
-Aaa) When I was in the position of General, was closed Maslow pyramid - money accommodation. Remembered about their hobbies and interests. To distract from work, dancing Argentine tango. But forget about the psychology. Going to enter the Dragomanova. However, to be a psychologist theorist would not. The knowledge that there was given, I was not too inspiring. And then my friend Victor offers the option to Gestalt therapy. They say, too, psychology, but 90% practical. Went - tried - like it. I did not plan to be a Gestalt therapist. Saw himself as the top-end manager, but not a therapist. This was done for myself, as a stage of development. This happened three years ago.
< -So, about the same time with the arrival of the Black Square?
-Yes I Am. I can not remember much earlier, around the same time.
< -If the psychology of clear realization of a childhood dream and all that, then what about the theater? It seems that he is not part of your interests?
-There Are very curious happened. I got used to life guided by feeling. I call it "the call." When I can not understand and explain, but I was "calling", I'm going.
< -So, trust your intuition?
-You Can say that. So. Once I gave lessons on Bioenergy - how to feel, to manage it. There is a method Bronnikova, I am a certified teacher of this method. This is something like qigong. At one of the sessions came the people who used to work in the theater - Dima and Sergey Malkov Hnatiuk with his wife. Sergey - a former partner Klyatskin on kitsch. He is now co-owner of Pandora Studio - the largest photo studio in Ukraine. I had the opportunity to see how they lived, how quickly thought and reacted to events as they were getting themselves out of humor, as they could make the crowd. This quality of life and such a relationship I have never seen. Is that in the movies. It was interesting, I was drawn to them. Formed a common get-together, but then we went their separate ways.
And I remembered the black square, because for a long time wanted to see arrival. And then there's the employee entered the KGB and went all so happy and told me how cool it is.
Came with a girl - see neighing. Look, neighing. I caught myself thinking that I would be scared to go on stage, tell poem, dance. And this is bad - because of this fear, I do not live a full life. Such is the insight. I thought, "Sasha, here you are CEO of an advertising agency to earn decent money, and you're scared. Some student - maybe fifteen girl - maybe. And you - no. What the crap? "And promised myself to do. Because I used to go to the fear. Where fear - there is energy.
< -It did you know a child or later?
-As A child. For fear always new perspectives. The new me. In the summer, we now Hnatiuk went to Bulgaria, where one of our mutual friend taught me how to sing. Because I can not sing at all. With dancing - well, still went to tango, somehow hoping proprygat. History - took a piece of life, a piece came up with anecdotes were no problems, a poem - as well. Went to do. Entered. For me, the theater was like a breath of fresh air - with Neelovskimi lectures atmosphere ...