The wise knows no unrest, humanity knows no worries, the brave knows no fear.
Confucius.    
Fears exist as long as there is humanity itself. Fear can be real and imaginary, but whatever it was, it's a negative and destructive emotion. The reasons may be quite different, both overt and hidden. Hidden, may extend far from the childhood, clear - the person may not remember where it came from.
Just fear and all that? It is not clear. Where? Somewhere inside. In suppressing this emotion, and not study for disposal, can go in phobias, panic attacks and a lot of influence on all spheres of life.
But there are some of the main fears that overwhelm a person throughout life.
1. The fear of poverty.
2. Fear of the disease.
3. The fear of losing love.
4. The fear of criticism.
5. The fear of aging.
6. The fear of death.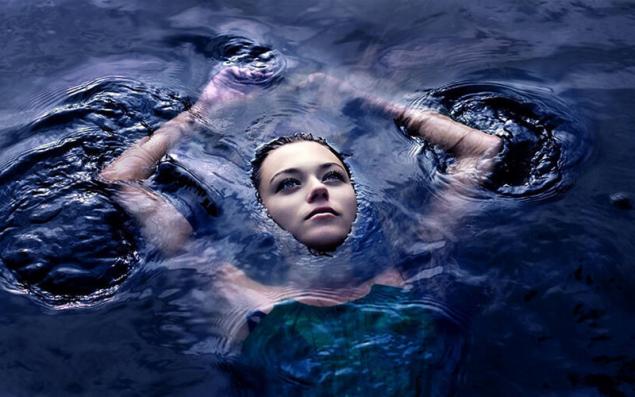 Fear of poverty, the road leading to poverty.
This negative emotion paralyses the ability of the person to neutralize his imagination, kills self-confidence in their abilities, program his mind, indeed, to poverty. The person refuses any attempt, either to start, afraid to stay "with nothing". This is one of the most devastating fears. After analyzing your thoughts, you need to recognize that this emotion you have and realize that no good you and she will not come. Need to "reprogram" your mind for prosperity and success.
Fear of the disease.
With this fear, the mind constantly "draws" scary pictures of what can happen if you get sick. There is also a category of people who are always looking at himself any symptoms for hours reading online articles and find nearly all of myself, what was read, and then start the trips to doctors and submitting to endless tests at all.
Now, doctors come to the conclusion after analyzing the medical history of their patients, because most diseases are imaginary. But fear, indeed, may appear first symptoms and then the disease itself. This fear business is done: made numerous "miracle" medicine, "magic pill" that to health are irrelevant.
Drop the negative self-hypnosis, do not think about diseases, think about your good health. Don't just talk about their ailments, do not avoid and do not be afraid of physical exercise, sport is life. Do not use your imaginary illness for pity for you and sympathy, or to obtain some other benefits. You will only attract more large sores.
The fear of criticism.
Each of us sits and this fear prevents us to react to those or other remarks in his address. This fear may be, to some extent, to influence fate. Are people afraid of something to do, not to say not to do, look like something is wrong in the eyes of others. The fear of criticism takes the initiative, depriving of individuality. Why should you mind WHAT they say about you? Do as you see fit. All that does not bring harm to you personally and others, you have the right to do, not looking around.
The fear of losing love.
The most painful and difficult — curable fear. It destroys the person, undermines his health, lowers self-esteem, deprives of confidence. The components of this emotion — jealousy, suspicion, depression. You see, everything that is yours, never from you will not go away. Love should bring joy and happiness.
The fear of aging.
Of course, old age is not pretty. The fear of looking bad, become weak and incapable of any action, fail to work and thereby remain without means of subsistence. Aging only in people's head. Man, as soon as you decide that he's getting older, the body immediately begins to run his team. People as young as 60 years, call themselves old people, although at this age acquired wisdom and understanding of life. There is this concept of "aging beautifully", to accept with gratitude their years, do what you love, care for and take care of yourself. At different ages has its charms, all just depends on your thinking and your attitudes.
The fear of death.
The natural fear of every person. People feel it very keenly, in different periods of his age. This fear is associated with uncertainty. All that is unknown, scary. If this fear is present... think about this: it is an unavoidable fact if you think about it or not and no one will escape. Isn't it better to think positive and live a full, happy life. You can themselves come up with a thousand reasons why do not be afraid. Fill in your thoughts about life, about your dreams, do what you enjoy, read positive books, they have a lot of answers to your questions.  
It's interesting:A woman of good FortuneHow to become a happier person in just one night
Every person has the power over your mind, it is given to him at birth. Only you can choose what will busy your mind.
Make your thoughts positive, and they will emit a wave of happiness, success, love and prosperity and return to you the same. I wish you all harmony and happiness! published  
Author: Marina Kirpa  
P. S. And remember, just changing your mind — together we change the world! ©
Source: www.b17.ru/article/42987/