Street artist from America, laboring under the nickname SHOK-1, a few years put out to learn how to work with a fluorescent dye. He eventually reached a new level of creating graffiti, and it no one can outdo his enthusiasm. But the work is known worldwide under the name.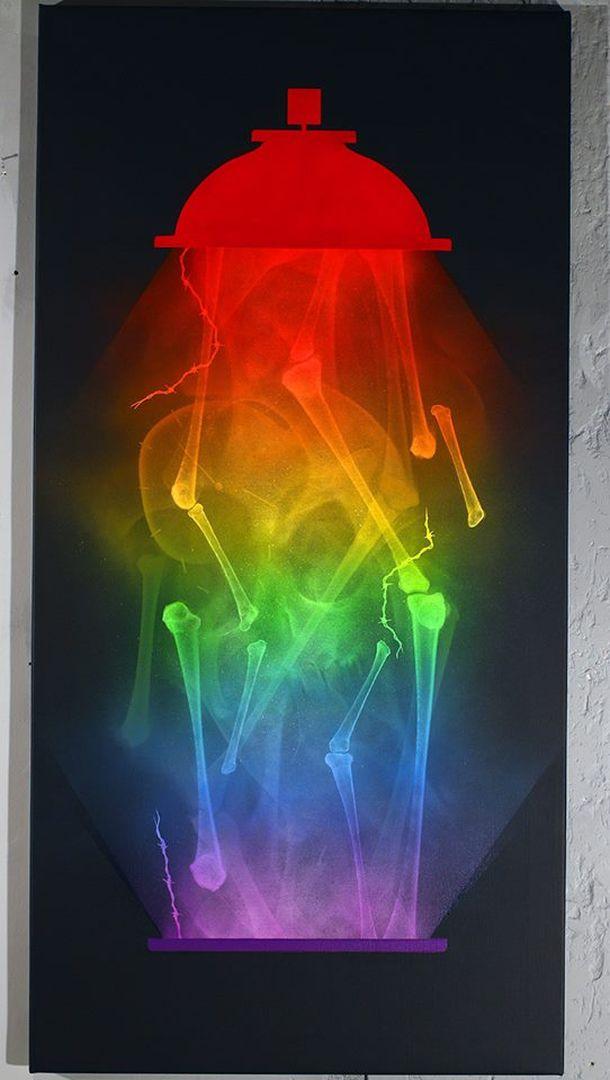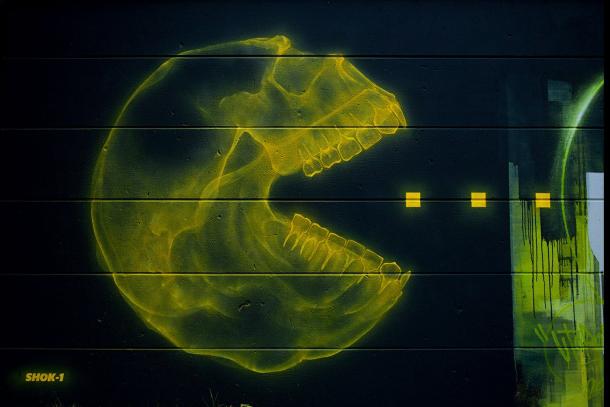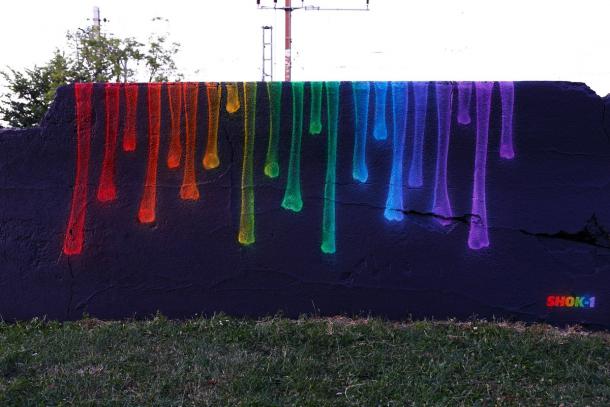 With a keen eye, a clear hand and beautiful imagination, the artist draws a picture as if they were translucent rays X-ray machine. His work can be found mainly in Brooklyn and Manhattan.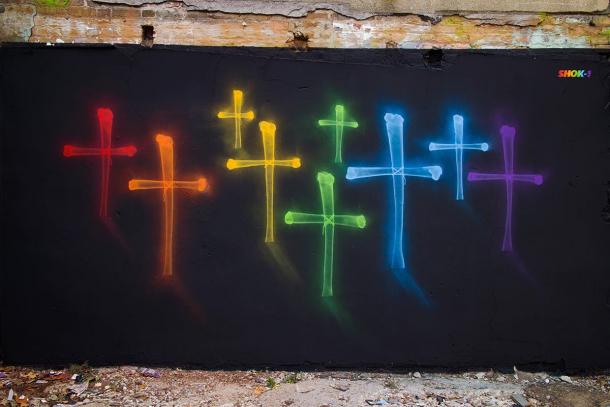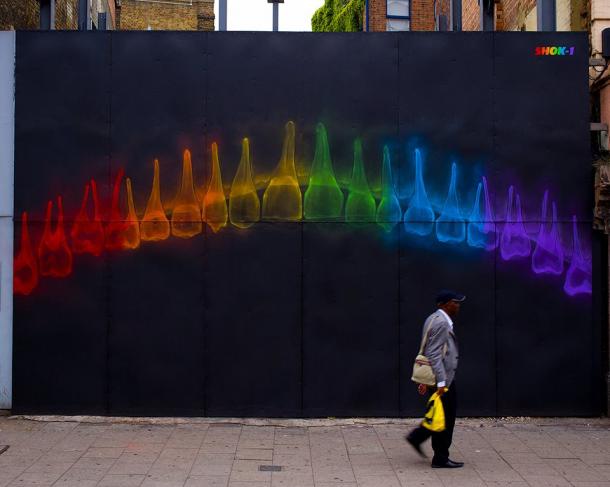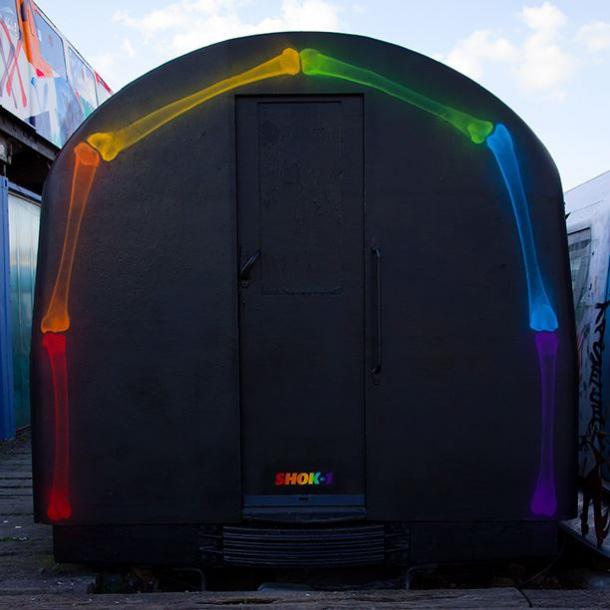 More works of the author can be found on his page in Facebook.