At home, as well as in several foreign countries Spanish artist Pablo Herrero (Pablo S. Herrero) is known for its "vegetable" graffiti and unusual street art on walls of abandoned buildings. Talking about his work, he argues that seeking to revive and restore the dialogue between man and nature, which with varying success lasted for many centuries. And all those trees and branches adorning the crumbling brick walls, is nothing but imitation of nature, which sooner or later will claim their rights, and will envelop the wreck lush greenery.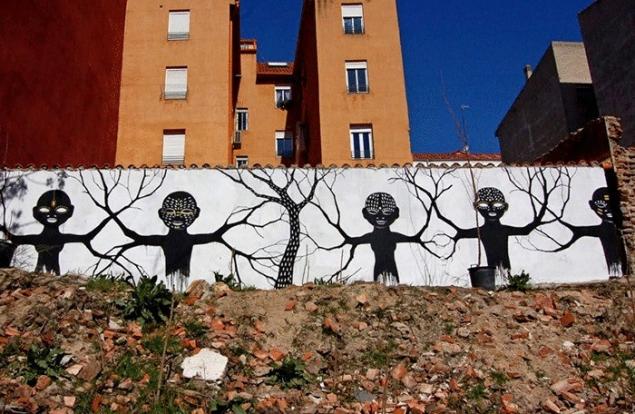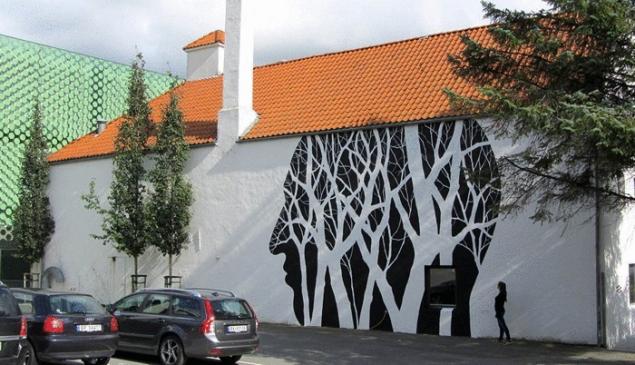 In these figures it is pointless to look for philosophical, religious, political, social or any other implication, except for art. It there is simply no — that is the principled position of the author. Harmony with nature, that is the main purpose of the creative works of street artist Pablo Herrero and his co-authors and assistants, among which, the permanent colleague and countryman of the author, David de La Mano (David de la Mano). With this partner Pablo Herrero painted the countless abandoned and existing buildings in many cities of Spain, Portugal, Norway. Through the efforts of artists, faceless gray or brown buildings now wear picturesque costumes in the form of vegetation and graffiti, sometimes with hilarious cartoon motifs, or spicy and even controversial supplements in the Nude.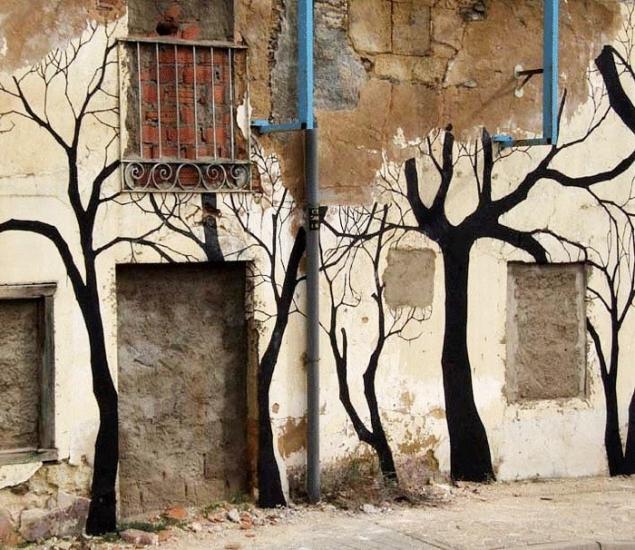 Pablo Herrero there are several favorite options of plant graffiti, which he uses both for interior decoration and for painting the external walls, doors and partitions. As a rule, or images-trees, or the drawings in the form of shadows cast by trees and shrubs. Each of the options in its own beautiful and original, and the artist definitely comes up, as if to diversify the graffiti, so they are not repeated, was unique and exclusive, bring joy not only to him as the author, but also for those who will walk by and focus on work. But still much more interesting to watch the creation of "shadow" graffiti. To achieve the desired result, Pablo Herrero transforms into the artist not only paints, but also light. Creating the necessary lighting model, the artist encircles the resulting shadows from these trees, and gets weird, bizarre, and sometimes unexpected paths, which then turns into a decorative painting surface.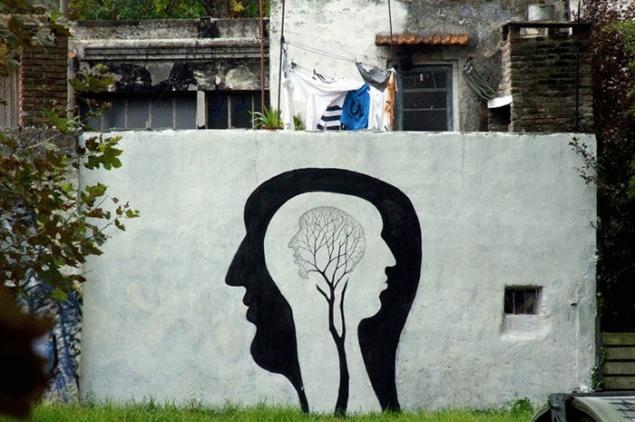 Source: /users/276