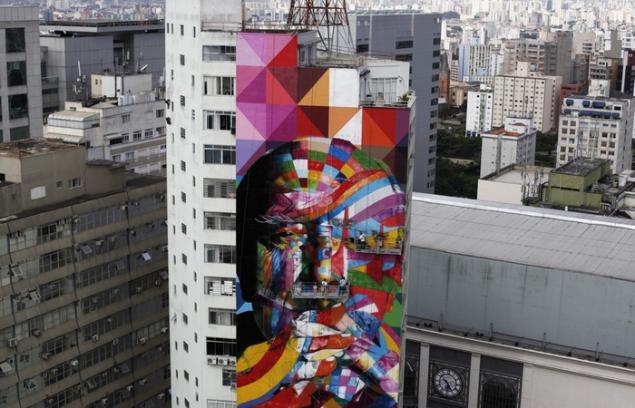 Grand Biennale "fine graffiti art" Graffiti Fine Art Biennial — opened in the Brazilian metropolis of Sao Paulo, 22 January 2013. The Biennale takes place for the second time, and up to 24 February in the framework of the festival the leading representatives of street art from eleven countries will be able to boast to each other their skills.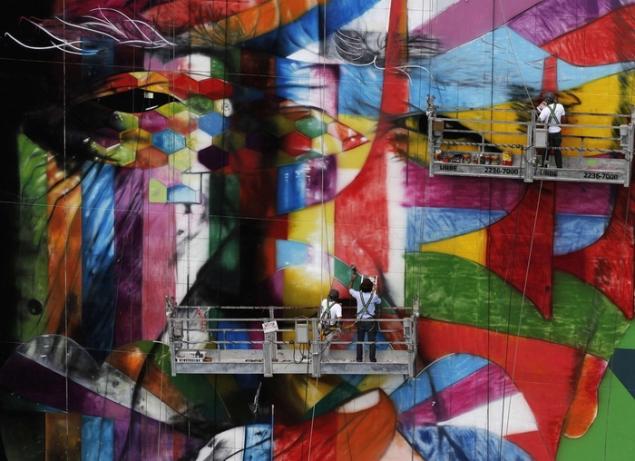 One of the most famous graffiti artists of Brazil, Eduardo Kobra (Kobra Eduardo), on the first day of the Biennale was created in the financial center of Sao Paulo and throughout Latin America area and Avenida Paulista is a real work of art. Large-scale and spectacular graffiti dedicated to the memory of the great Latin American architect, Oscar Niemeyer, who passed away on December 5, 2012 at the age of 104 years.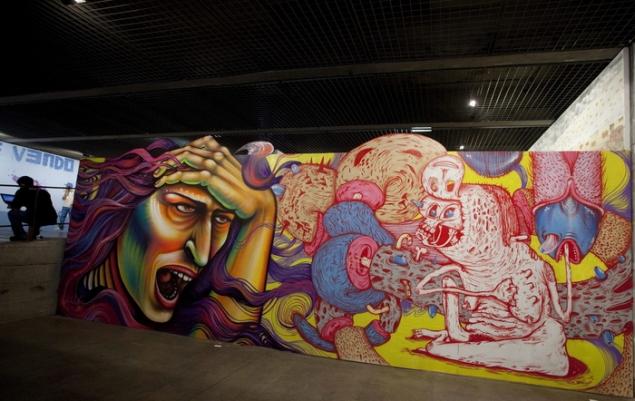 As with other works created in the framework of the Biennale, graffiti canadian Shalak on display at the Brazilian Museum of sculpture. The festival brought together young artists from more than fifty people — representatives of different countries and styles.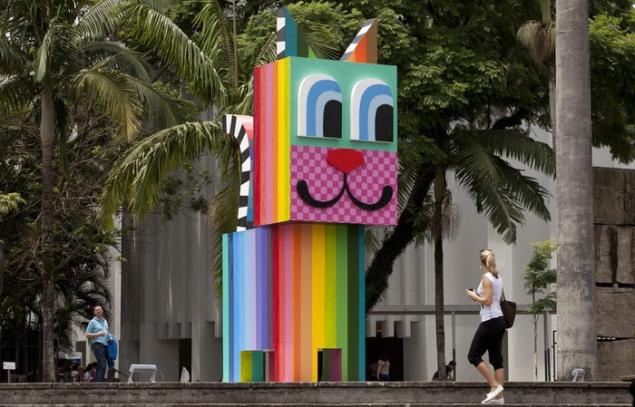 "Geometric cat" — so it would be possible, perhaps, to call this bright, eye-catching work of Brazilian street artist Minhau. Wooden sculpture, painted with rainbow colors, in honor of the beginning of the Biennale were installed near the main entrance of the Brazilian Museum of sculpture.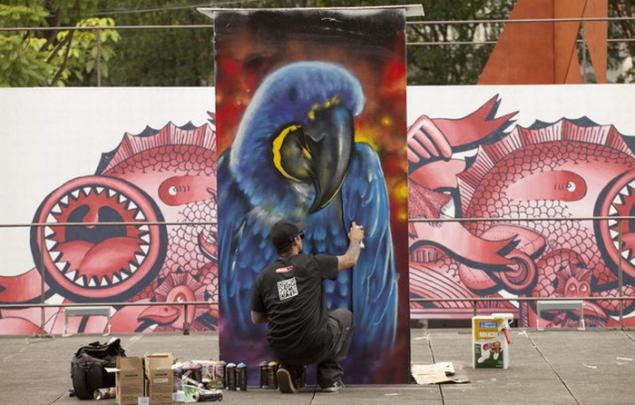 Around the world and then begin a new Biennale and Triennale of contemporary art — like Kiev, which was first held in 2012. Compared to many other art festivals, festival of graffiti in são Paulo is not trying to appear too "serious" and "highbrow". The art that is presented here, it will be clear to everyone interested. In this case, it is not primitive: in the works of representatives of modern street art you can see a perfect balance between artistic value and the ability to reach the spectator. The number of people crowding to see the work of talented graffiti, convincingly proves it.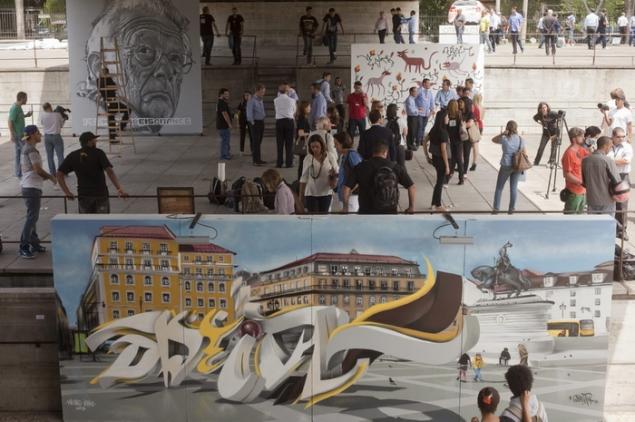 Source: supercoolpics.com/2013/01/24/%D0%B2-%D1%81%D0%B0%D0%BD-%D0%BF%D0%B0%D1%83%D0%BB%D1%83-%D0%BE%D1%82%D0%BA%D1%80%D1%8B%D0%BB%D0%B0%D1%81%D1%8C-%D0%BC%D0%B5%D0%B6%D0%B4%D1%83%D0%BD%D0%B0%D1%80%D0%BE%D0%B4%D0%BD%D0%B0%D1%8F-%D0%B1/