Goalkeeper "Spartacus" Anton Mitryushkin after the friendly match with the "Red Star", dedicated to the opening of the stadium red and white, said he experienced vivid emotions.
"It was a real home game»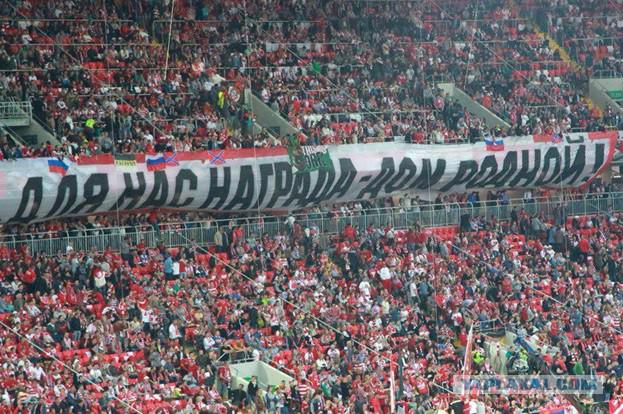 A cozy and comfortable feel and our Serbian brothers.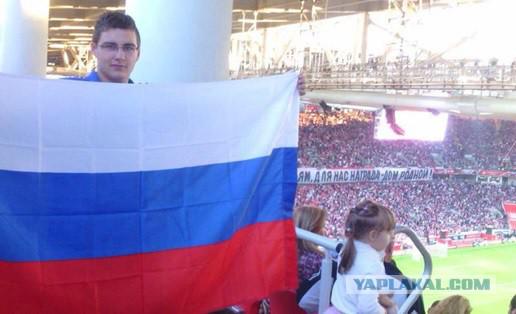 They are, without exaggeration, be called one of the native peoples for us. Patriotism Serbs, like us, brought up from an early age.
Cute photos from the match.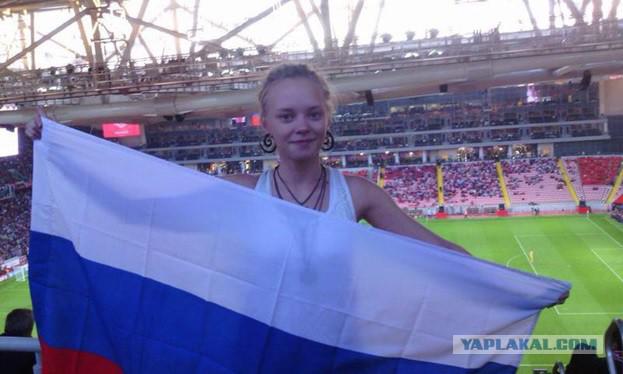 The Serbs, as well as Russian, throughout its history no easy adamantly defended their main treasure - the Orthodox faith.
This game offers fans of the club draped his sector is not only the flags of Russia and New Russia with solidarity with the brotherly people of Donbass and the policy of our country. The Serbs again in its long history show their integrity and loyalty to the Slavic spirit.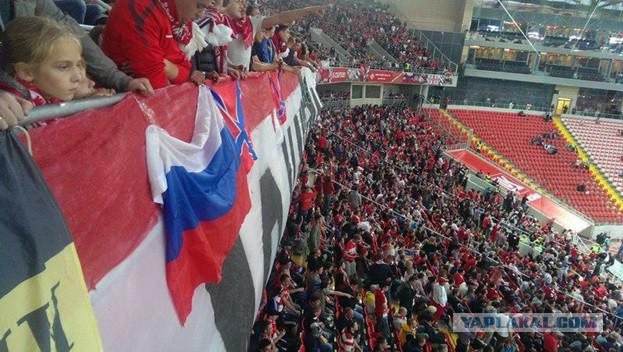 They did not hesitate to show position and openly demonstrate their position including Political Affairs: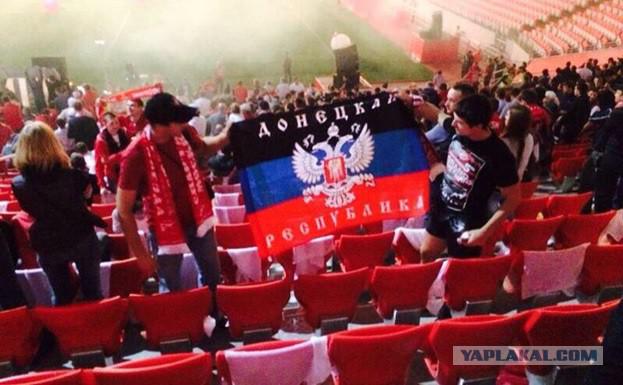 Fans of "Red Star" before showing a series of memorable shares
They support not only us, but also the brotherly people of Donbass. Remember even as they sang "Katyusha»
www.dni.ru/sport/2011/3 /25/209595.html,
Then, in a crowded stadium "Maracana" attended by Vladimir Putin, who was apparently so surprised by the warm reception by the temperamental Balkan fans showed him the gesture that support our country and its leader.
Or remember how to put up a banner with the emblem of the DNI and the inscriptions with reference to naroduUkrainy:
sport.obozrevatel.com/football/9178...erzhali-dnr.htm
As mentioned above, this was not the first time that the Serbian fans show anti-Ukrainian and pro-Russian sentiments. So, while Maidana football ultras hung a banner: "Ukrainian brothers, until you spill the blood orthodox devils in the West grin and handles rub. Think about it. "