We used to complain about the undue severity of Russian laws. But if you look in detail, our traffic rules and the Code of Administrative Offences quite liberal on the background of the American legislation. There for many disorders, which in Russia are common, you can earn a real prison sentence.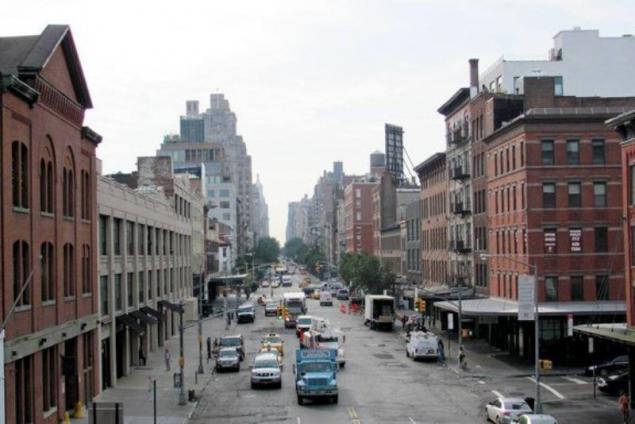 In American law, there are two features which distinguish it significantly from the Russian. Firstly, it's case. That is, if the court issued any solution, based on it appears the norm, not subject to appeal in the future. For example, a man was convicted for what he ate a hamburger riding a dog. After that, it becomes a criminal act.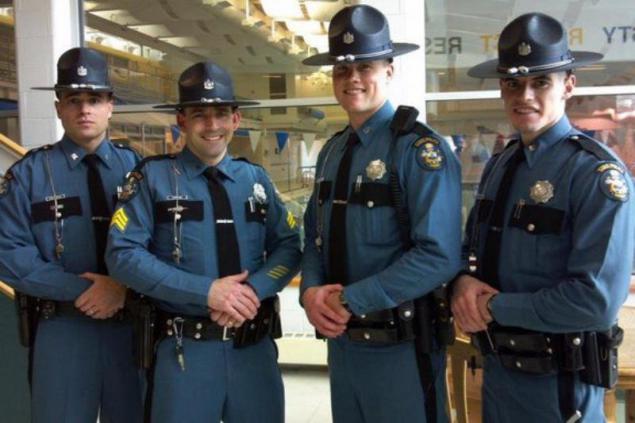 Second, in contrast to Russia, the United States - a full-fledged federation, not a unitary (single) state, disguised as her. In other words, in each state and its legislation penalties for the same violation may be materially different. It is not our task to make a reference under US law, so we will not go into details of how severely punish certain offenses in some states, and present the most interesting and significant fact.
Aggressive driving
Punishment in Russian: no.
The penalty in the United States: a fine of $ 500 - 2 500, deprivation of the right to drive for 1-6 months, a prison term of up to 6 months.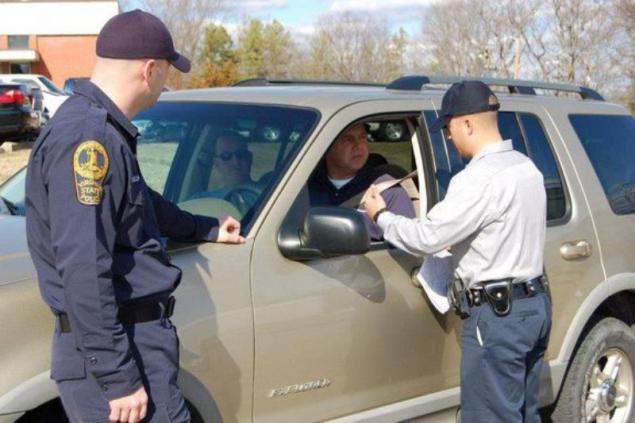 Aggressive driving - the concept is very vague, so around the laws on sanctions for it forever raging fierce debate. Supporters say that the violence on the roads you need to stop and inadequate people who oppress neighbors downstream - to punish. Really. Opponents argue that too much responsibility is assigned to the traffic inspectors. Like, if you wish to recognize any possible aggressive. What is also true, especially if the police strongly corrupt. In the US, this is no problem, so there, unlike Russia, struggling pretty hard. But not everywhere.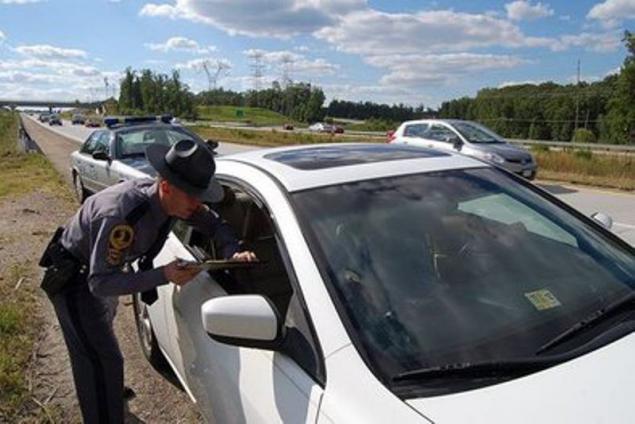 For some reason, historically, that penalties for aggressive driving states have introduced close to two oceans, and in the central part of the United States can show aggression with impunity. Total penalties for such offenses are present in 15 states, and the severity of them depends on the severity of the offense.
Signs of aggressive driving in each of them is slightly different. For example, in Arizona must perform at least two of a rather extensive list of offenses: speeding, ignoring traffic lights, ride on the side of the road, a dangerous evolution, "snuggling" the car in front or any manifestation of the threat of other road users.
In Delaware, was added to the list of non-inclusion of turn signals when maneuvering and travel past a stopped school bus driver and considered aggressive, but if he did not two, but three at a time of the offense.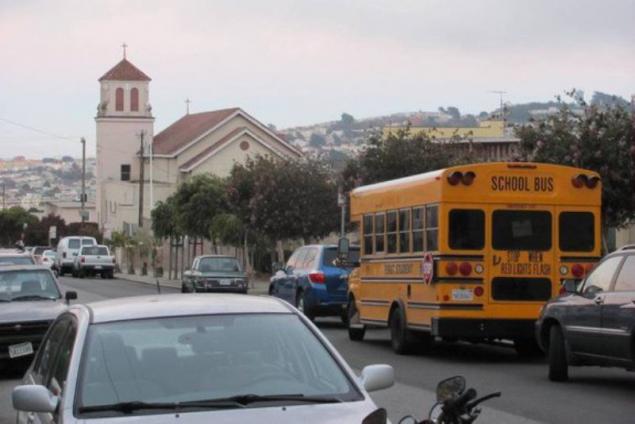 In Georgia, further reveal the concept of aggression towards people. There can not be anyone to annoy, harass and injure, as well as in any way impose or hinder the passage of communication.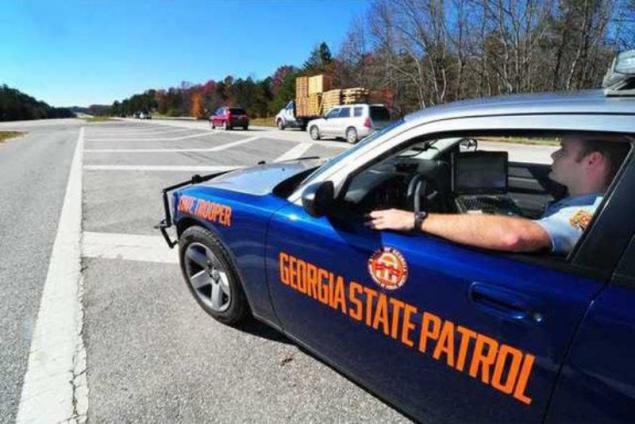 In Indiana especially dangerous noted slowing or stopping, and unmotivated use of the audio signal. In California, such violations do not specify in detail, but simply mark that aggressive driving is any that can result in injury to other drivers and passengers, although emphasize street racing.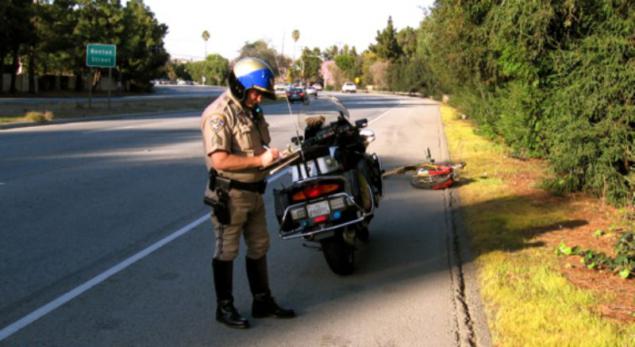 Riding in a car with tinted windows
Punishment in Russia: a fine of 500 rubles, suspension control vehicle, the vehicle and the prohibition of the detention of its operation with the stay.
The penalty in the United States: a fine up to $ 1,000 and / or imprisonment up to 6 months.
Yes, for the management of tinted car in America, you can go to jail, though numbers were not removed and rip off the tape at the site of capture is not forced. Penalties, as can be seen, too, are quite serious.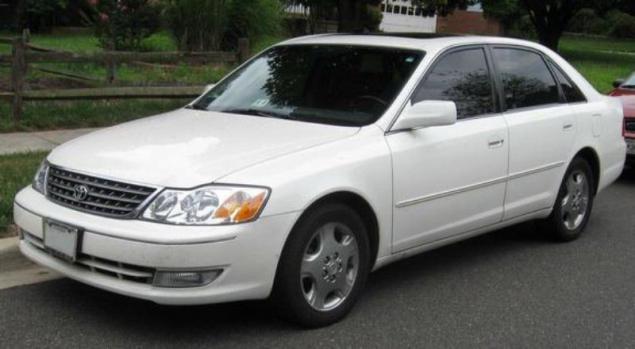 As for limiting the degree of dimming, it differs from state to state and ranges around 20-30% for the front side windows. The rear window, as well as in Russia, if desired, can be toned "zero", and the windshield is allowed only a narrow strip above. Mirror tinted banned almost everywhere. Of course, there are some regional "chips". For example, in California can not stick to the glass of red tape.
Significantly, that almost everywhere in the United States in matters relating to measure haze windows always considered such a thing as measurement error. Usually it is about 3%. In Russia, apparently, more advanced equipment, and never "lies." Or the law, as is often the case, far from the realities of life.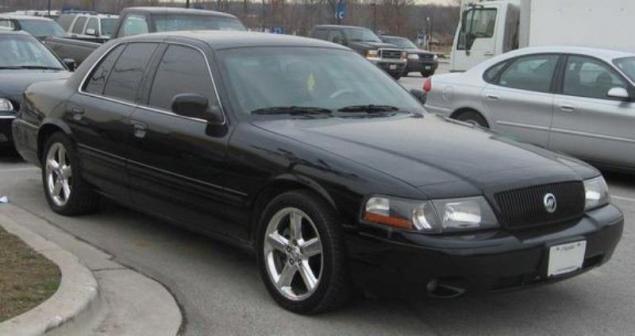 Hit a pedestrian and leaving the scene of an accident
Punishment in Russia divestment from 1 to 1, 5 years, or arrest for 15 days.
The penalty in the United States: penalty of $ 1,000 -10 000 and / or from 1 to 5 years in prison.
In English, the cumbersome phrase "leaving the accident scene" is simply the name of the hit-and-run (literally - "hit and run"), and in this form it is present in many state laws.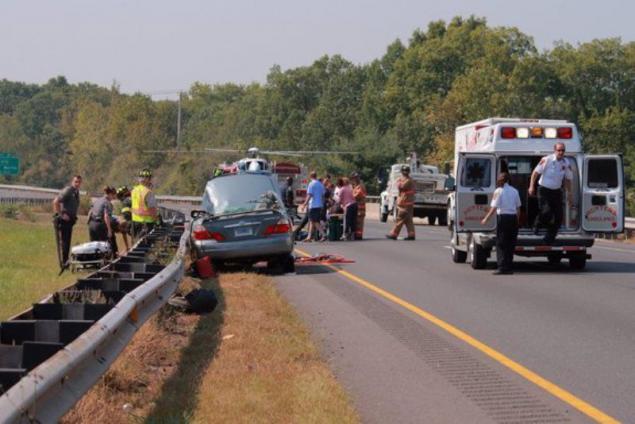 What is crucial, the size of the fine and prison term depends on what caused the accident consequences. If a property damage to jail no one planted. But if you're crippled or, worse, killed a man (even by accident), then the real life will not save no lawyer. In Russia, unfortunately, this practice is not differentiated. Rules can deny, even if you accidentally hooked someone in the parking lot, and a similar punishment is waiting for the escape after a collision with a pedestrian. Lawyers say that to prove the fact of leaving in danger in this case is almost not real.
Driving drunk
Punishment in Russia: a fine of 30 000 rubles and disenfranchisement of 1, 5 and 2 years for the first time. A fine of 50 000 rubles and deprivation of rights for 3 years for the second violation.
The penalty in the United States: a fine of $ 250 - 1000 and the divestment of 1 year for the first time. A fine of $ 600 - 1000, deprivation of rights under 2 years and up to 1 year in prison for the second violation. A fine of $ 2 000 - 5000 and up to 5 years in prison for the third and all subsequent.
In 2012, when a drunk driver crashed into a public transport stop and killed several children in Russia have tightened sanctions for drunk driving, and now our legislation appeared to some extent stricter US. In any case, our fines above. However, in the prison, we still do not put as a drunk driver no one injured or killed - by criminalizing drunken driving, as such, does not fall into Russia, unlike the United States.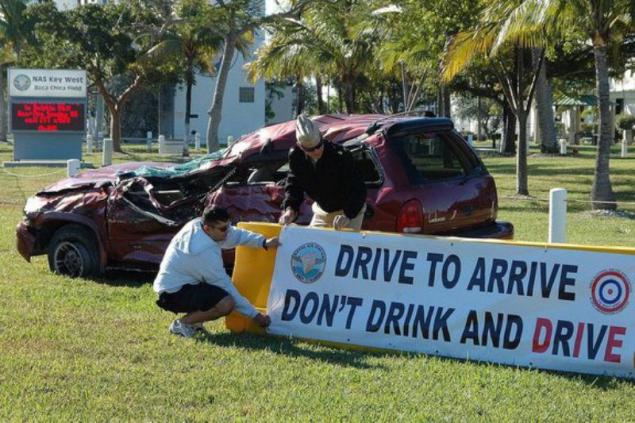 Sadly, our lawmakers are concerned about excessive fines and did not pay attention to measures that could protect people from drunk driving in the future. You can not say about America. For example, the famous hockey player Nikolai Khabibulin, hitting a police officer in Arizona indecent kind driving his Ferrari, was not only 15 days in jail and 15 days of restriction of freedom at home, but had to pass a special anti-alcohol program. Something similar is valid in all states, as well as in Europe. We have no one to re drunks.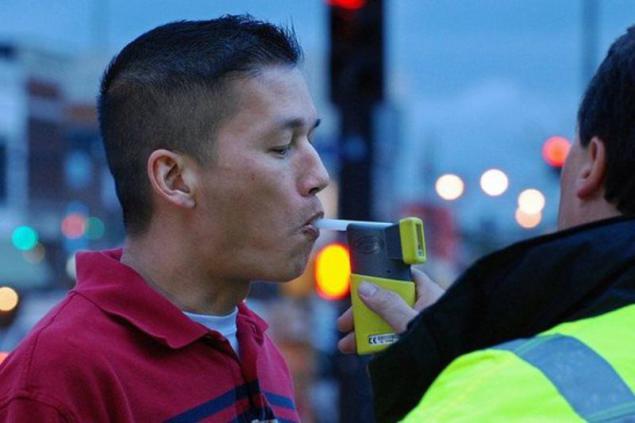 As for the marginal rates of alcohol in the blood, there is the law of the United States is uniquely loyal. In all states, the rate of 0, 8 ppm (in Russian - 0, 35). There are, however, some limitations. For example, in New York State for drivers of commercial vehicles the limit is reduced to 0, 4 ppm. In California, the professionals are allowed to have in the blood a little more - 0, 5 ppm, but those under 21 and those who have already caught on drunk driving, - 0, 1 ppm. On the other hand, until recently, could ride Michigan and 1, 0 ppm, but in October 2013 from the American rate was reduced to the level 0, 8.
The attack on the human
Punishment in Russian: no.
The penalty in the United States: $ 500 fine and 6 months imprisonment.
It is important to note that the US legislation was introduced the concept of an attack on the person, while in Russia, such crimes are classified as hooliganism, shall be punished seriously only if caused moderate or serious bodily harm or assault with a weapon occurred. If you pruned downstream neighbor, dragged him out and gave him the eye, it is unlikely you will face serious problems. But in America, there is every chance "sit down" and think about their behavior.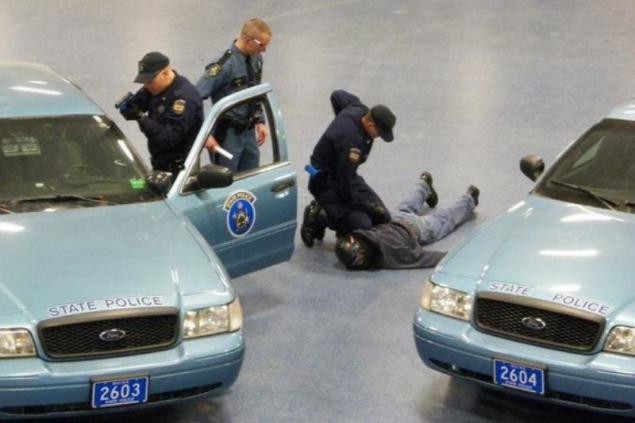 But we can be proud that we have reserved the right to police, because that was against a government representative enough to make a careless lunge. And tougher sanctions: in the US it relies for fine of up to $ 1000 and up to 5 years in prison, while in Russia - up to 200, 000 and up to 10 years behind bars.
Wonders of tranquility. The cop hears hysterical driver dissatisfied fine of $ 337, and causes it to pick up debris from the road. Please note that the motorist has refrained from insults to the police and battering.
Drag racing on public roads
Punishment in Russian: no.
The penalty in the United States: a fine up to $ 1000, divestment and up to 6 months in prison.
The detention of street racers in Ontario:
As we have said, the United States - the case law of the country, so the lawyers try their best to describe in detail any offense. Thus, in the laws of many states (such as in sunny Florida) the term "drag racing" spelled out in great detail, so that lawyers had no chance "otmazatsya" rider (although at times to find a loophole still manages). For the first time in prison, of course, will not plant, but the right to be taken away and fined a tidy sum.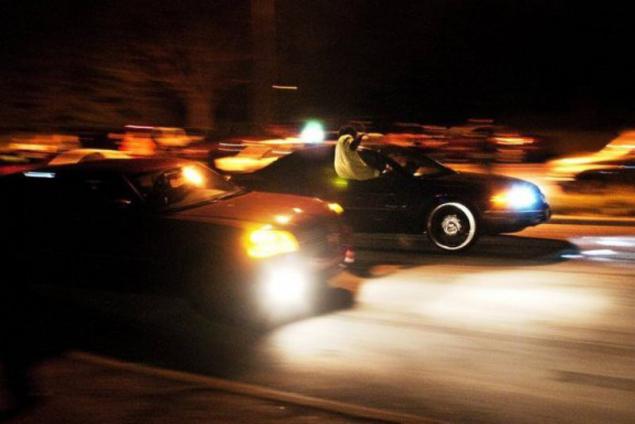 In Russia, street racers are attracted to justice, but mostly for speeding, toning, continuous-flow exhaust and if "lucky" for leaving the opposite lane. In winter, the deputies proposed to specify the concept of "street racing", but on the idea until the case has progressed.
Police arrest illegal-drifter.
Other disorders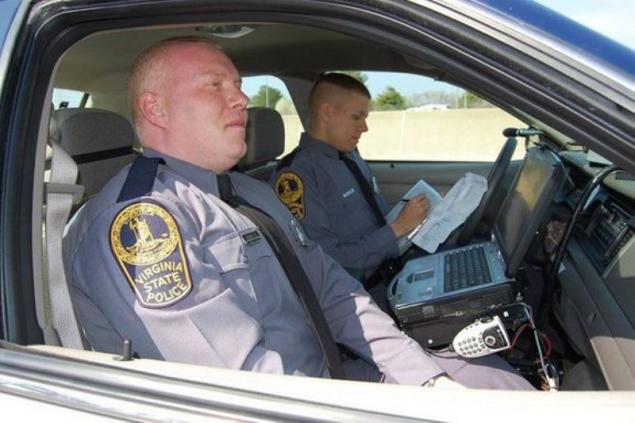 In general, penalties for violation of traffic rules in the US harder than us. Imprisonment thus mainly used as a measure of the impact on the worst offenders. We have such a measure as long as it works well the threat of deprivation of rights. Here are some types of comparisons for misconduct:
Speeding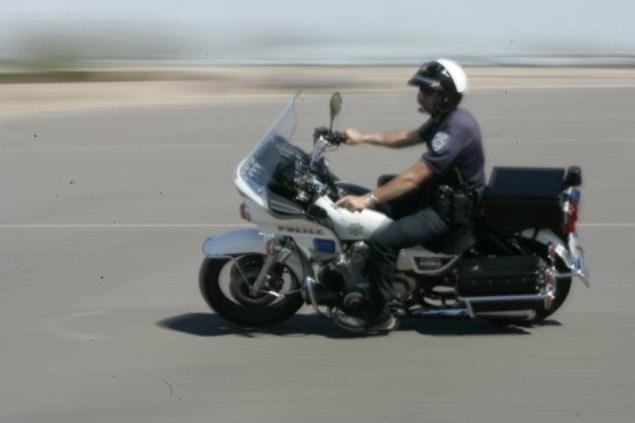 Punishment in Russia: a fine of 500 - 5000 rubles and disenfranchisement for 4-6 months in excess of 60-80 km / h, 6 months in excess of 80 km / h, 1 year deprivation with repeated exceeding 80 km / h.
The penalty in the United States: $ 100-500 a fine and / or 10 days to 6 months in prison.
Driving a car, being deprived of the right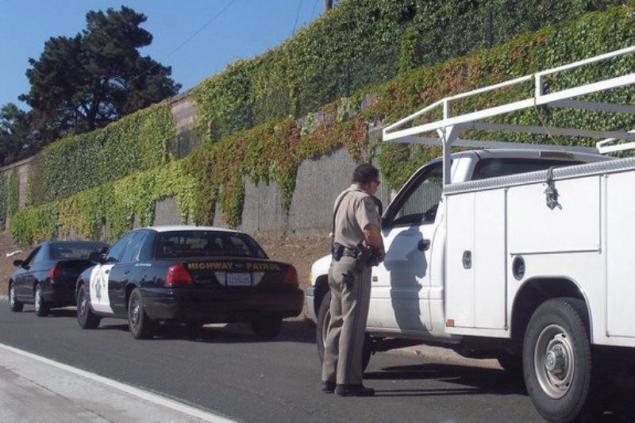 Punishment in Russia: a fine of 30 000 rubles, or arrest for up to 15 days, or 100-200 hours of community service.
The penalty in the United States: from 2 days to 6 months in jail and / or a fine of $ 200-500.
Driving without a license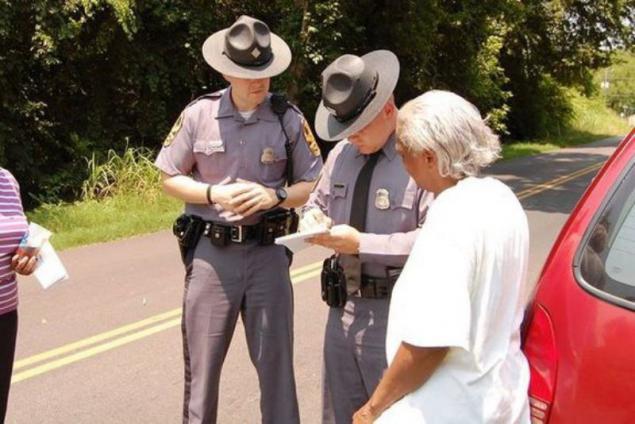 Punishment in Russia: a fine 5000 - 15,000 rubles, suspension control TC and TC detention.
The penalty in the United States: a fine up to $ 250 and / or up to 6 months in prison.
Travel past the sign STOP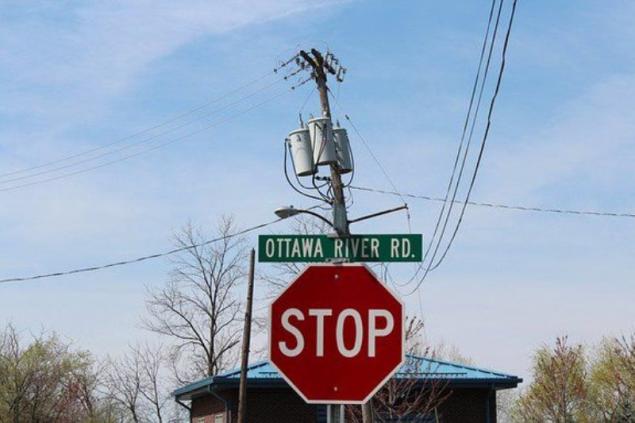 Punishment in Russia: a fine of 800 rubles.
The penalty in the United States: $ 100-500 a fine and / or 10 days to 6 months in prison.
Running a red light
Punishment in Russia for the first time fine of 1 000 rubles. A fine 5000 rubles or deprivation of rights for 4-6 months during the second abuse.
The penalty in the United States: $ 100-500 a fine and / or 10 days to 6 months in prison.
Riding without a helmet on a motorcycle or scooter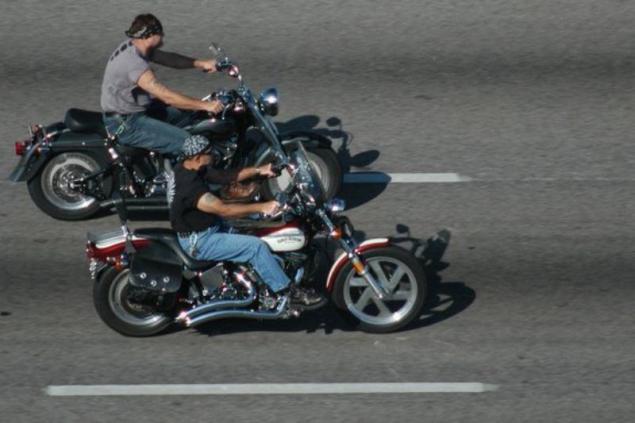 Punishment in Russia: a fine of 1 000 rubles.
The penalty in the United States: $ 100-500 a fine and / or 10 days to 6 months in prison.
In prison for cleanliness
For several years, "green" parliamentarians in different states of America are trying to ban residents to wash cars on the streets. In 2008, this initiative appeared in the state of Washington in the northwest of the country (not to be confused with the capital Washington, DC), in 2012 - in California. Authors prohibitive laws say about the same: soapy water, which is poured into drains, pollute the environment and harm to the fish in the surrounding waters.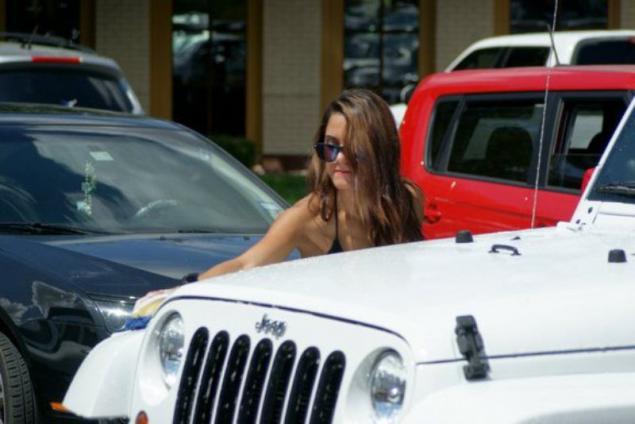 I must say that in the US car wash next to a house - it is the same immutable tradition as a Sunday barbecue, so long as that society is held and does not allow travel ideas overly concerned about the purity of the nature of his compatriots. In the end, rather than impose a fine of $ 100,000 and six months' imprisonment (that such sanctions would enter in California), you can just build a modern sewage treatment plant, and fish will be satisfied with no less than motorists.
Strict laws - good or bad?
Any lawyer will tell you that the laws without enforcement practice - nothing. In fact, proponents of draconian measures are not worth much to worry about the fact that we did not put in jail for running a red light or driving without a helmet. It is sad, but we must admit that despite reforms, not all the inspectors of traffic police do their work honestly, while in the US the police the cult of the rule of law, which sometimes takes on absurd forms.
Police in Utah has a shocker driver who argue with him. The victim sued and received compensation in the amount of $ 40 000.
Russians Western mentality bigotry is alien to the laws of, and hardly ever we can be as confident in the actions of law enforcement agencies, like the Americans. But what is better - to live under the dictatorship of the law and always have a "play" and the ability to negotiate, it is decided, each for himself.
Rigid detention. The police provoked a pickup on a skid and send it in a ditch after unsuccessful attempts to take "a box».