Pizza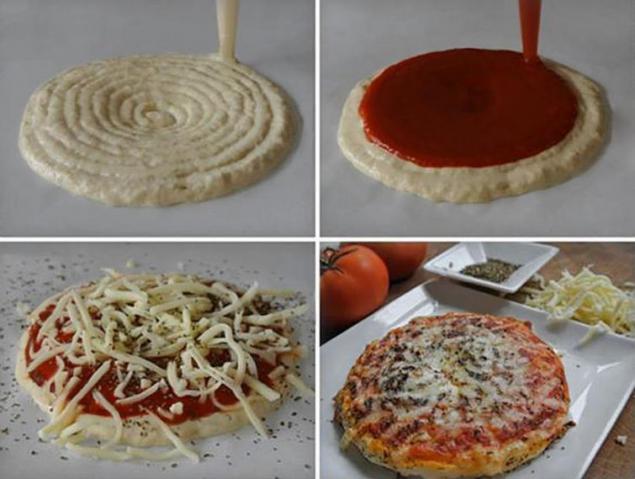 Mechanical engineer Anjan Kontrektor received 125 thousand dollars from NASA for the creation of a printer capable of printing a pizza. The goal was to find the most effective way to ensure that astronauts power in long-term space missions. A report issued in late 2013 video Kontrektor told that the pizza is obtained by laying out of dough, cheese and protein separate layers.
Musical Instruments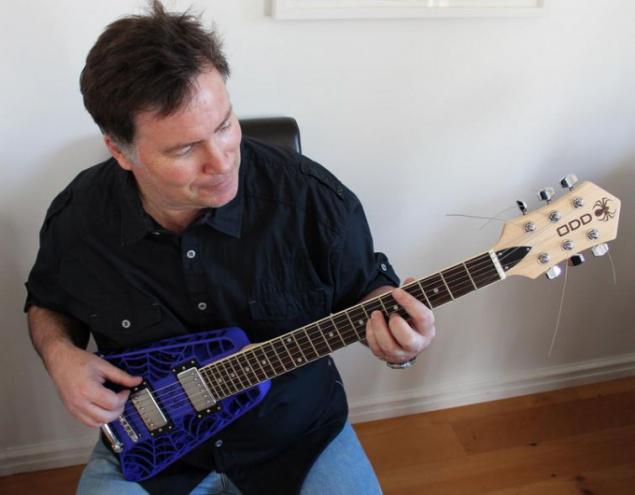 Professor Olaf Didzhel from New Zealand created a line of so-called ODD-guitars. Didzhel says, "3D-printing technology makes possible the production of impossible shapes. For example, one of my guitars have a web form with spiders crawling inside ».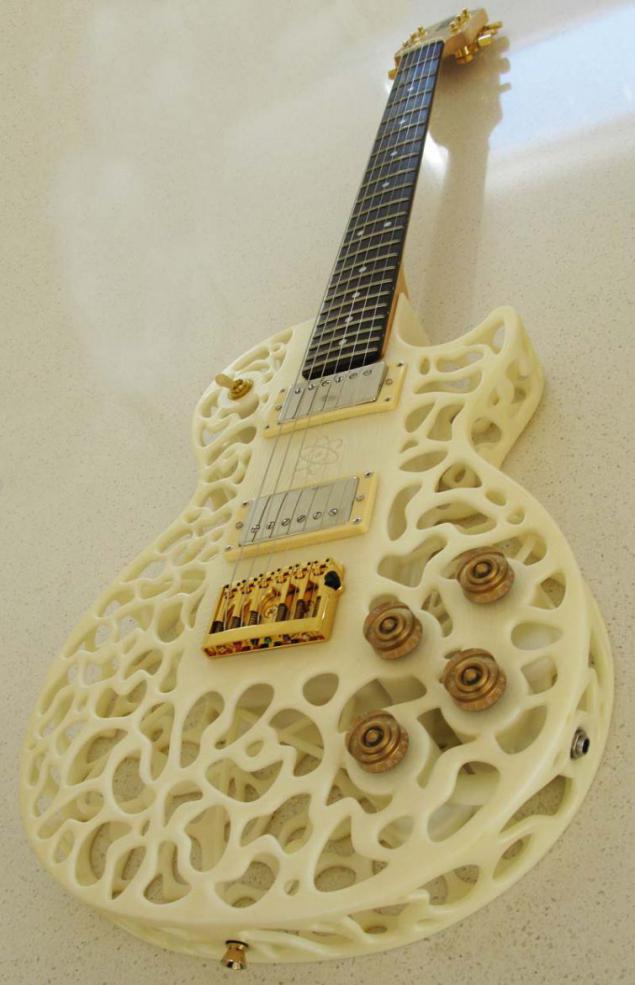 Scott Summit opened the world's first full acoustic guitar, which, according to him, even better guitars, hand-picked.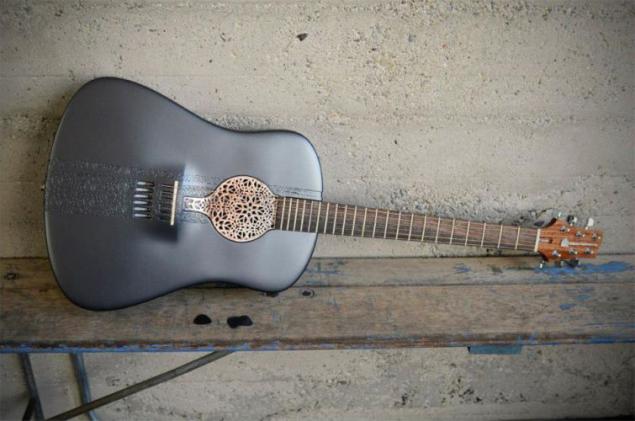 Famous violinist Joanna Wronki invited to test the "artificial" violin. It turned out that the sound of this instrument more dry weight - longer, but the violin printed on 3D-printer.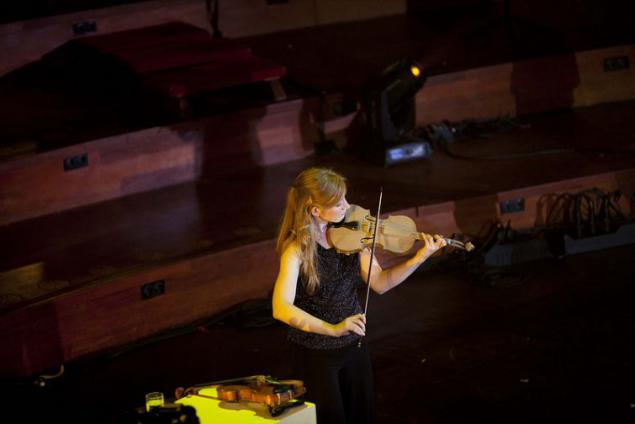 Meat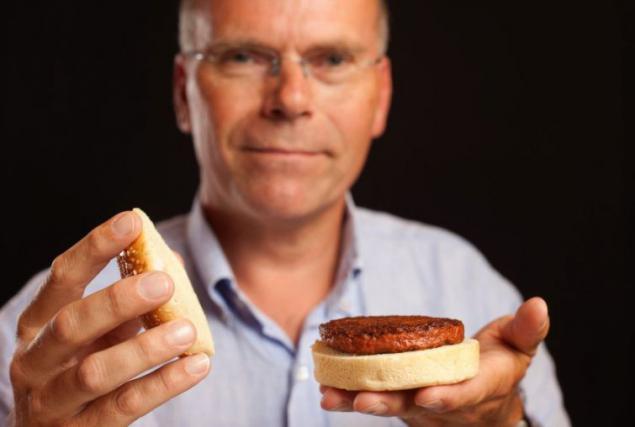 The idea of ​​3D printing meat may conjure up images of unattractive mass production of semi-finished products, but the company Modern Meadow presents its technology as a more environmentally friendly alternative to the meat industry. The company claims that its method of meat production does not require killing animals, and needs less investment of resources, such as land, water, energy and chemicals.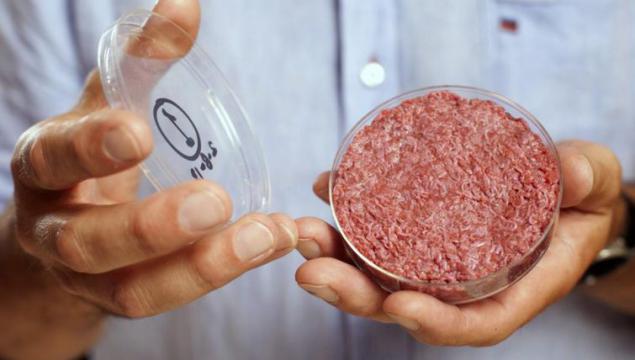 Weapons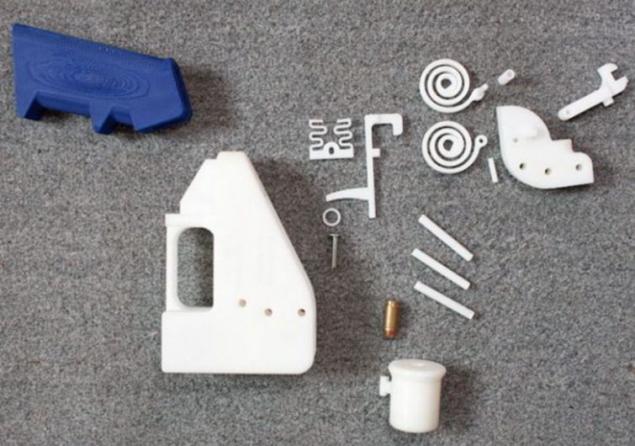 In the past year by Solid Concepts was established, at their request, the world's first metal weapons, printed on a 3D printer. Unlike its predecessor, printed on a 3D printer gun Liberator, Solid Concepts of weapons is much more like a traditional firearms. During the first demonstration they had successfully produced 50 shots.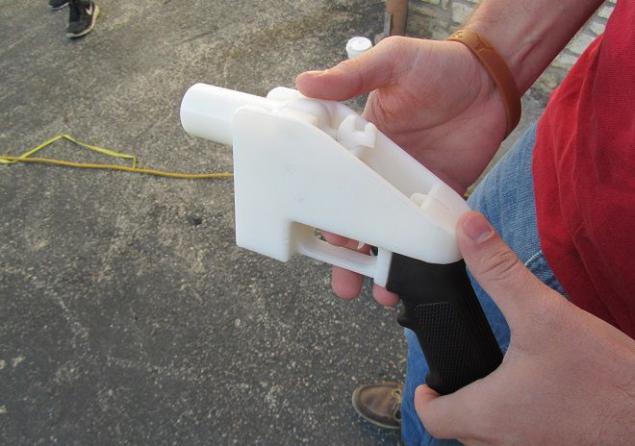 Rooms and houses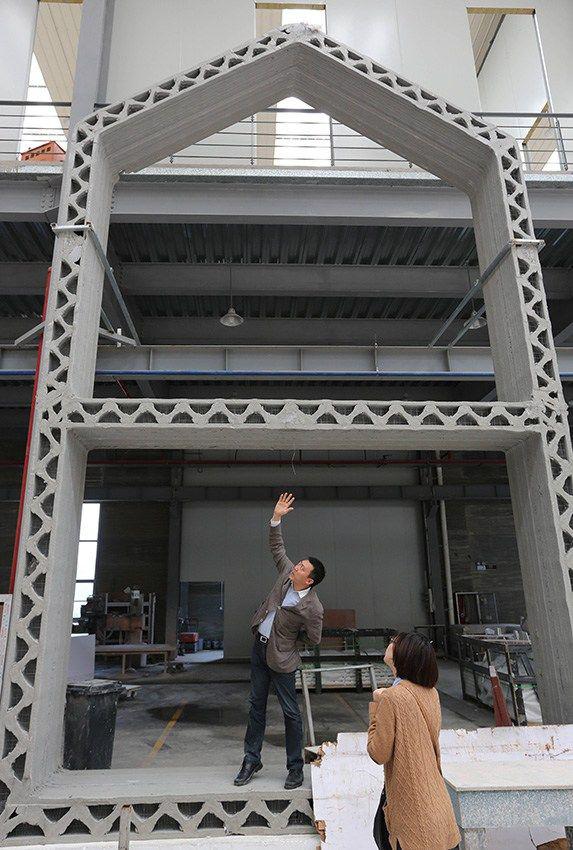 Those who are interested in 3D printing, are usually interested in small household items, while the technology has already been successfully used to create a full-sized homes around the world. For example, in China, the company WinSun Decoration Design Engineering has used a 3D printer that can print per day 10 houses out of recycled materials.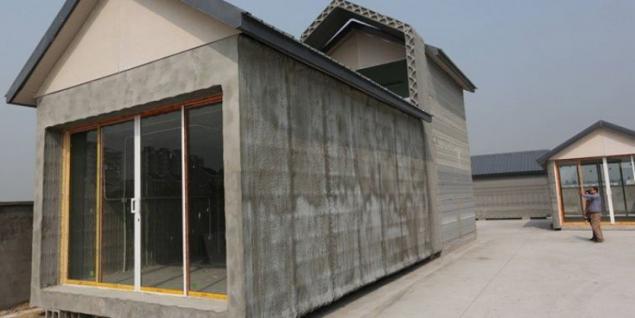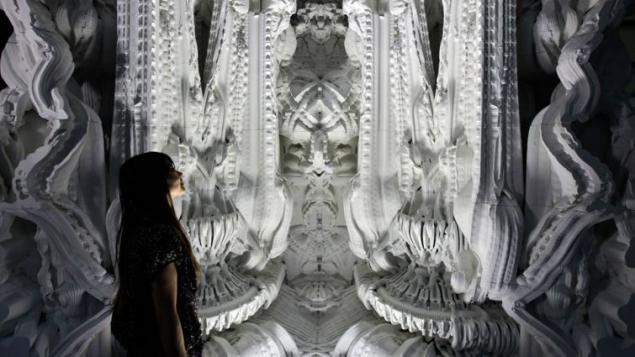 Designers Michael and Benjamin Ansmeyer Dillenburger printed room 16 m2 of fine sand. The room was created in the style of scenery for the movie "Alien" and has no corners.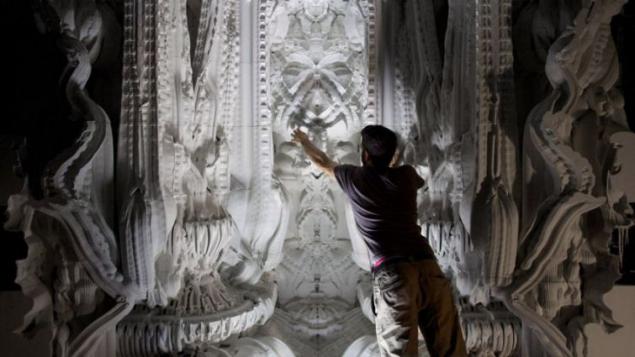 Gold
In the news blog about 3D printing industry stated that the design studio Nervous System has found a way to produce gold products using 3D printer. The company uses direct metal laser sintering, specially adapted to create objects with precise examples, such as jewelry.
Shoes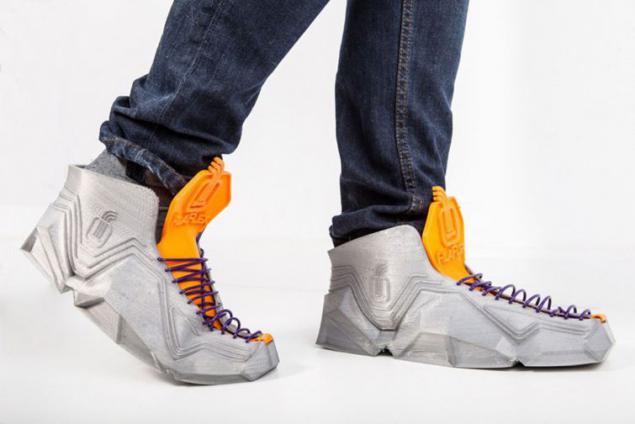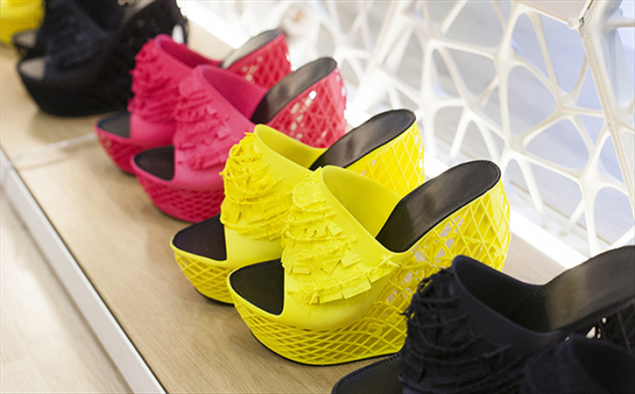 The representative of the Spanish company 3D printing Recreus Ignacio Garcia developed 3D footwear known as Sneakerbot II, according to architectural design magazine Dezeen. Sneakers are made using material of Filaflex, which forms an elastic waterproof thread, the ability to retain its shape after it crushes. This means that you can stack them up and cram into a pocket or purse when you need to save space. Such shoes can be printed using 3D printer Makerbot.
Sweets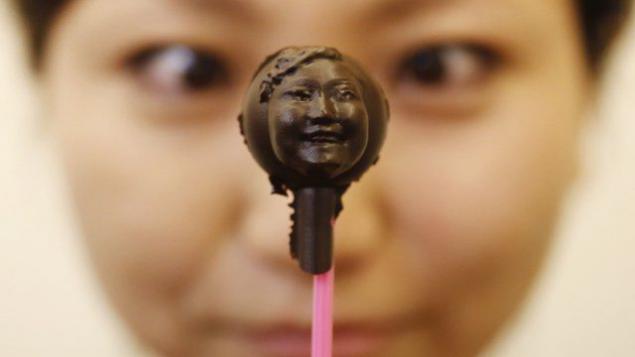 As pizza and meat, chocolate is one of several products which can be produced through 3D printer. By the way, in January, Hershey's Chocolate Company announced that it is developing a 3D printer for the production of chocolate. There are many companies that now specialize in 3D printing of chocolate, such as Choc Edge, which sells printers directly for this purpose.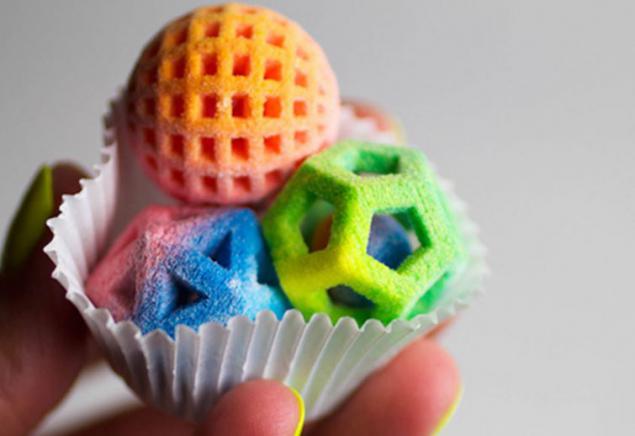 All these goodies can print kilograms of the 3D-printer in two versions: white and color. Sweetie, you can give a taste of vanilla, mint, sour apple, cherry and even watermelon.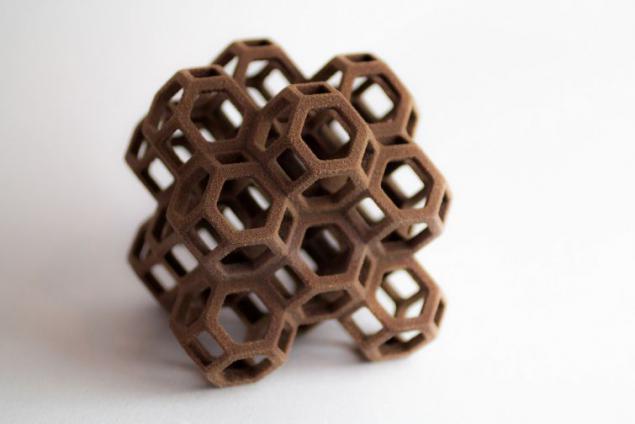 Snowboard
California-based company has developed a series of Signal Snowboards snowboards printed on 3D-printer. Board consists of several parts, and its edges slightly bent upwards - for maneuverability.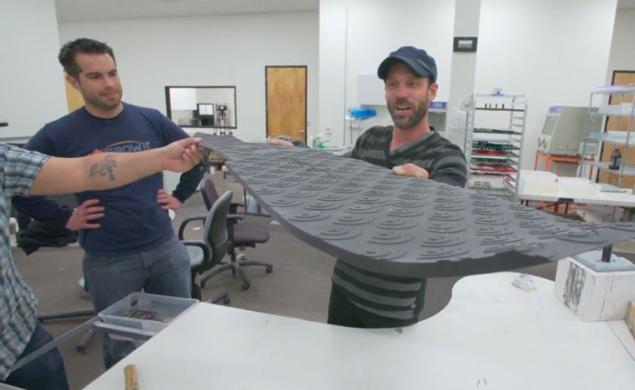 Nails
Creative Nails - a new project of Sarah Awad and Demer Ford. These are 21, 76 euros and you can buy them over the internet.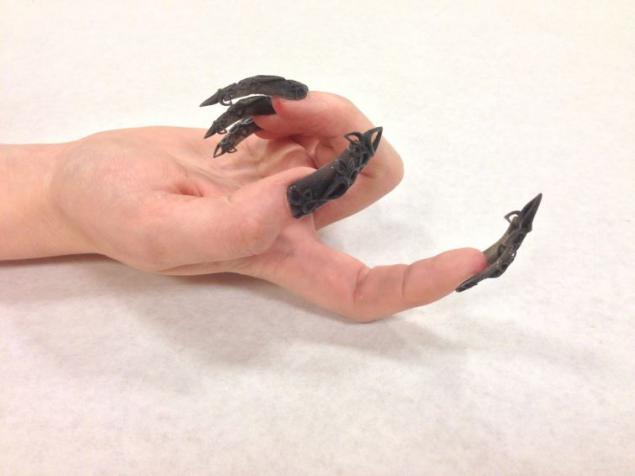 Reflex camera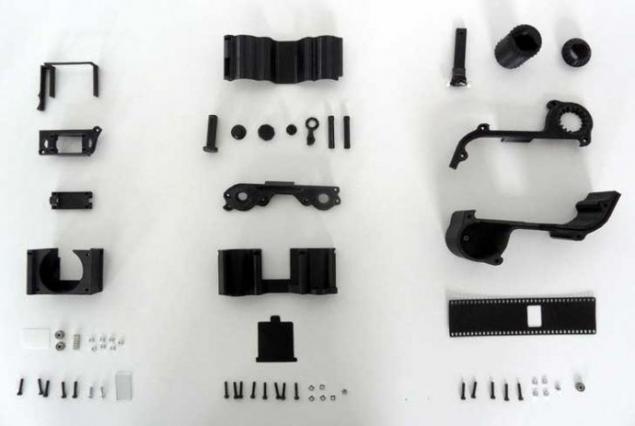 Idea and production technology "reflex" - Leo Marius. Now anyone who has a 3D-printer, can download, print, and assemble the camera - in about 15 hours. Materials will cost $ 30.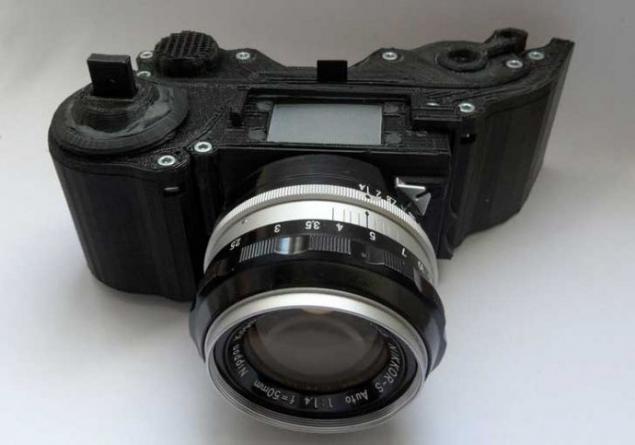 Cosmetics
A graduate of Harvard Business School, Grace Choi has created its own mini 3D printer called «the Mink», which is able to print this makeup. He made his debut at the conference the company TechCrunch unit price of $ 300 is connected to the computer and allows you to choose different colors, color copying code from any textbook on makeup online. With some help from Microsoft Paint, you can print out, for example, eye shadow, with the same ease as any document from your computer.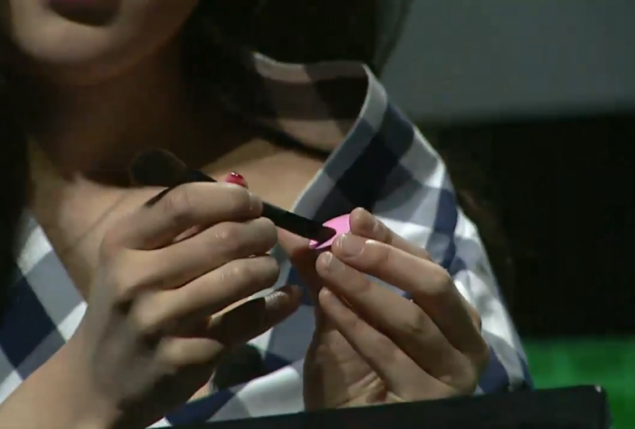 Furniture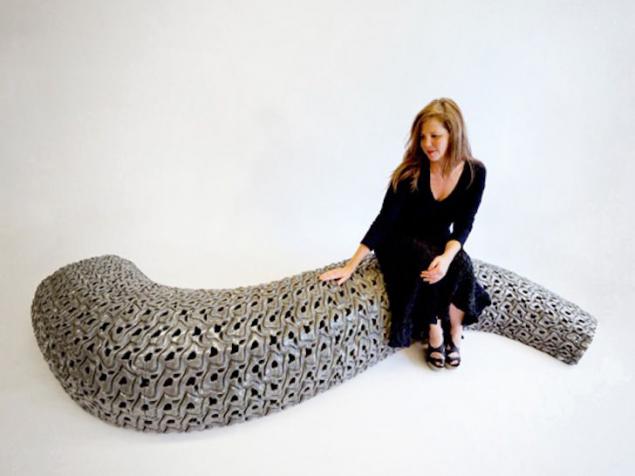 Company Emerging Objects creates designer furniture futuristic look with 3D-printing. Bench in the photo is made from a mixture of cement, concrete and compacted plastic, which makes it super-tough.
Saltygloo - unusual lamp, printed from natural salt.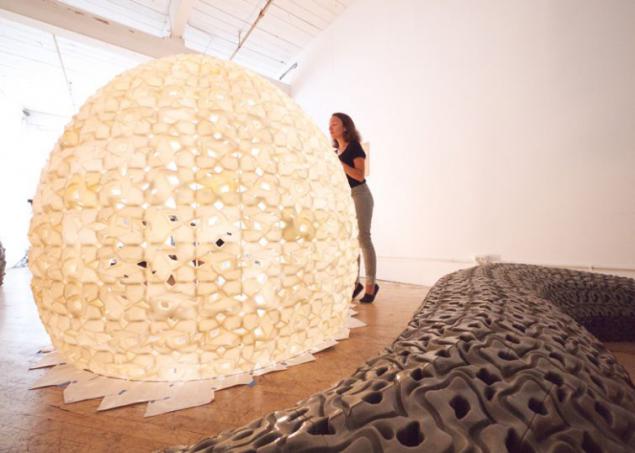 Car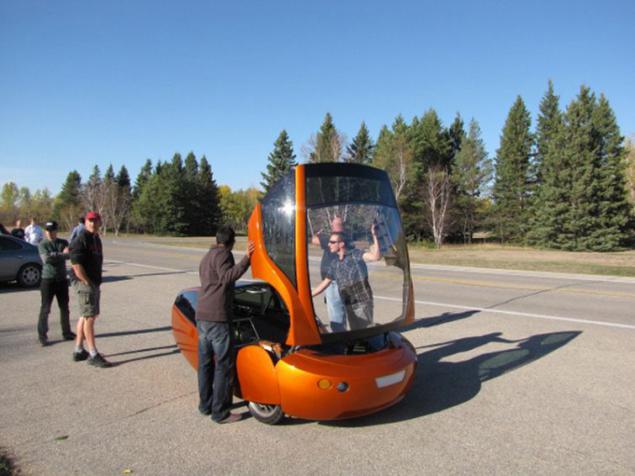 All 50 items Urbee 2 printed on 3D-printer. Streamlined body significantly reduces fuel consumption. So, in 2015, the creators are going to drive a hybrid over 4,000 km and spend only 38 liters of fuel. Urbee 2 accelerates to 112 km / h, and only one electric can travel up to 64 kilometers.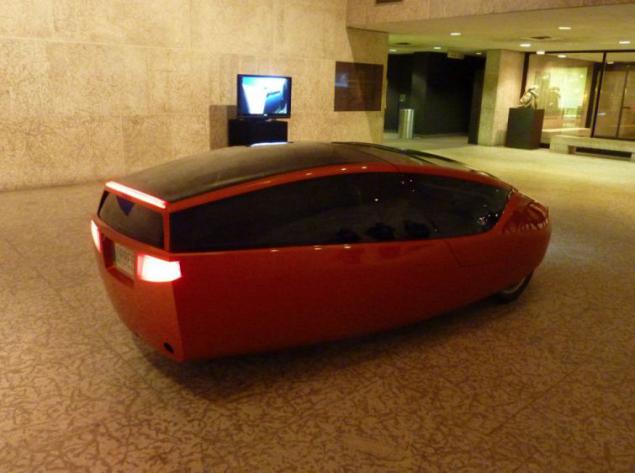 Human organs
Chinese scientists have learned to print prototypes of human organs, but "live" they are not more than 4 months and deprived of blood vessels. Scientists believe transplantable organs - the question of 15-20 years.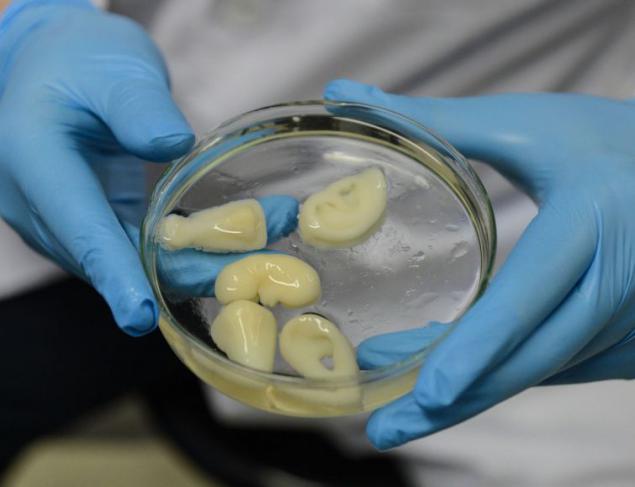 Prostheses
These prosthetic eye engineers developed the University of Manchester and the design studio of Tom Fripp. Usually they are made by hand - it's a long and expensive (£ 3,000). The 3D-printer can print 150 ocular prostheses per hour - worth no more than a hundred for each.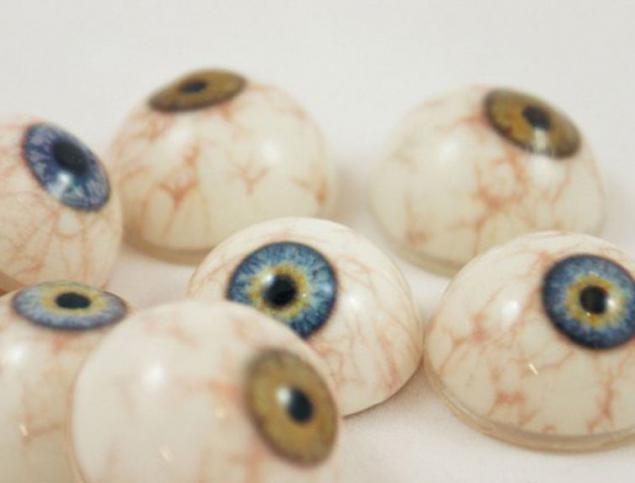 Artificial jaw First published by researchers from the University of Hasselt. Her 83-year-old transplanted patient, after which she was able to breathe, speak and chew.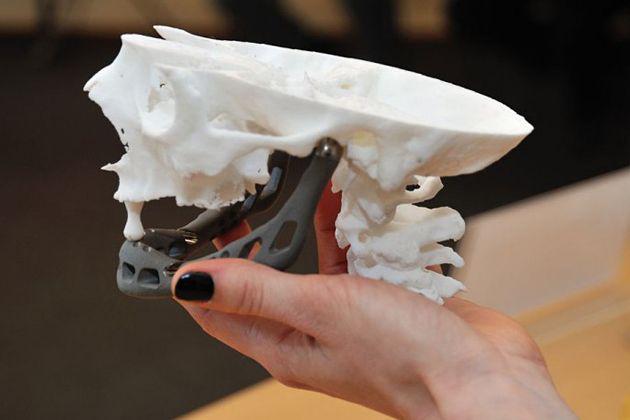 For people with artrogrippozom have developed an exoskeleton, but it is too heavy and not suitable for little Emma. Therefore Engineer Tariq Rahman and designer Whitney Sample made up for it lightweight exoskeleton with help of 3D-printer.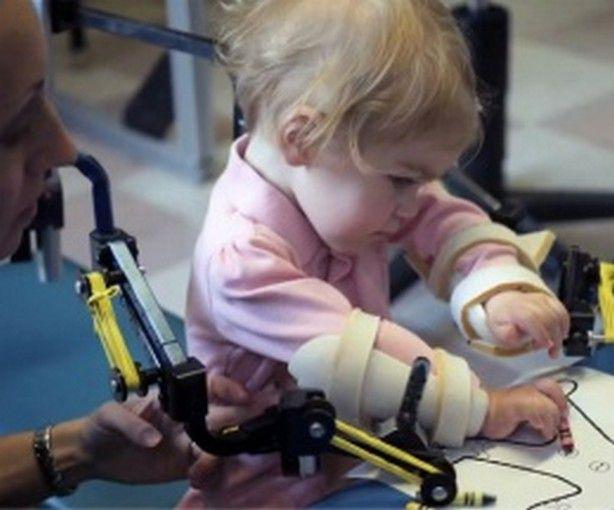 Exoskeleton grows with Emma - part can be replaced with the growth of girls. She is now 6 years, and she does the same thing as her older sister healthy.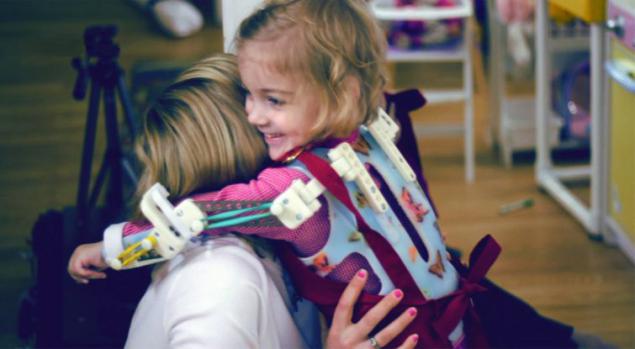 Source: 4tololo.ru