African-American Eniko Jones expanded the boundaries of the "Great Women of History", photographed the little girls in the images recognizable ladies left their mark in the world chronicle.
With the right attitude to hair, makeup and clothes, these girls are exact replicas of the iconic figures of our time. This proves once again that there is no age, but only his perception.
Mother Teresa of Calcutta, whose real name Agnes Gonxha Bojaxhiu - Catholic nun and Nobel laureate. Blessed (ranked in the Catholic Church beatified).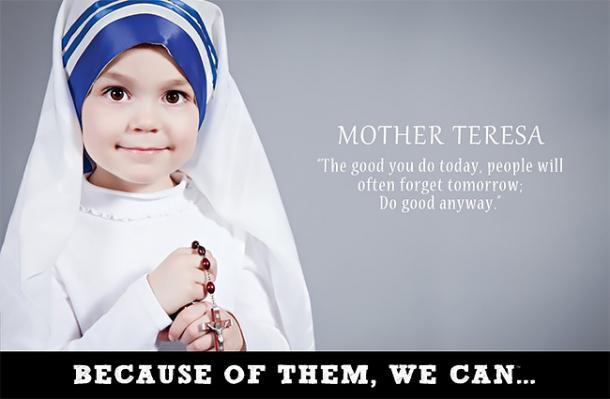 Janet Reno - Attorney General of the United States from 12 March 1993 to the end of the Clinton years.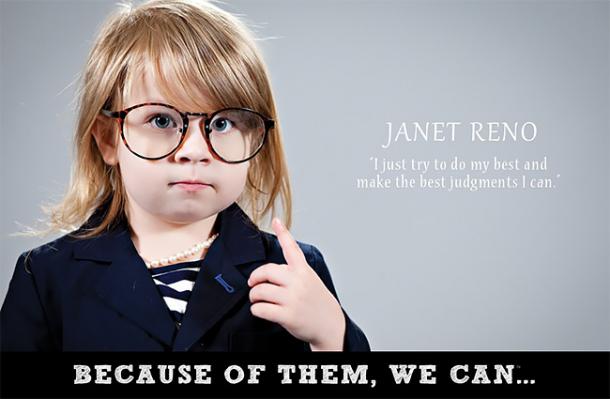 Mom Mably - American vaudeville veteran and master in the genre of comic sketches.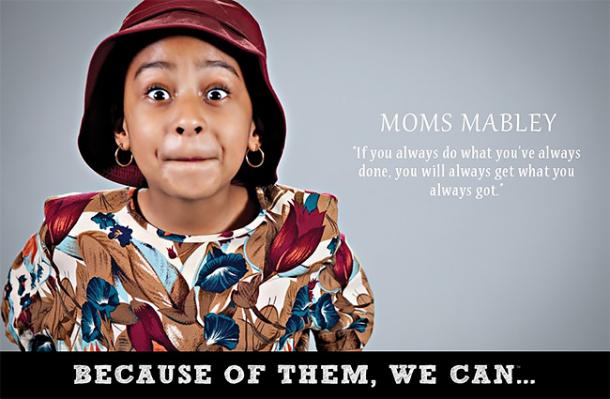 Cheryl Boone Isaacs - president of the American Academy of Motion Picture Arts.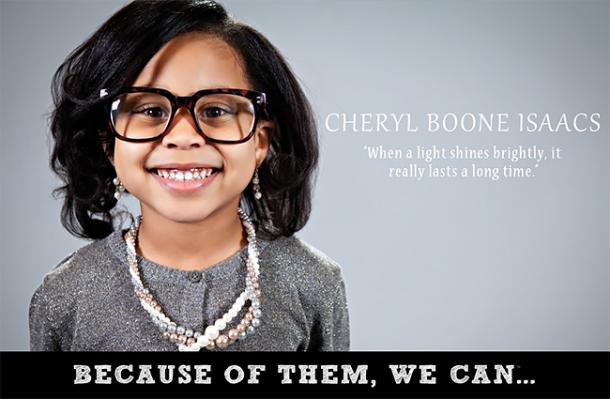 Madeleine Korbel Albright - the first woman in the post of Secretary of State (1997-2001).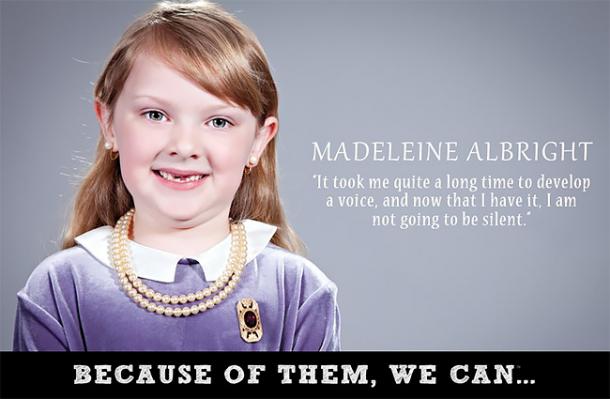 The series is called "They reason that we can ...." Here lies the double meaning. The first - a direct allusion to the fact that any person can always get more in this world through the work of such individuals. And the second - a reference to the new generation. Children - our future, thanks to them we live and create new opportunities.
Gloria Steinem and Dorothy Pitman Hughes - activists of the liberation movement of women in the 1960s, the progenitor of feminism.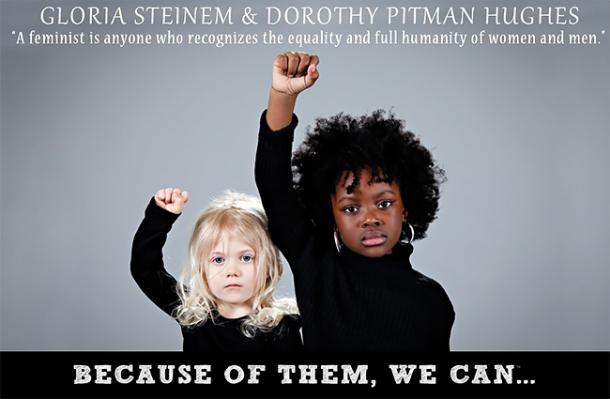 Anna Maria Chavez - Executive Director of the Scout Movement in the United States.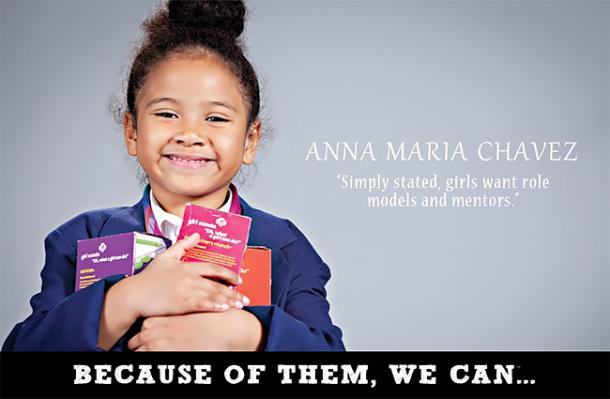 Frida Kahlo - Mexican artist-portraitist.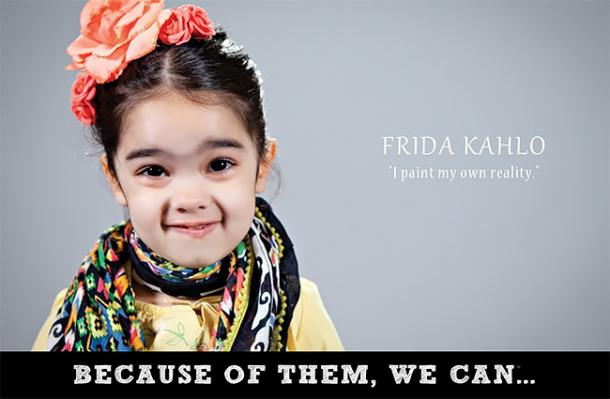 Hillary Clinton - the first lady of the United States in the 1993-2001 biennium. during the reign of Bill Clinton.
Author of the project, Eniko Jones, lives with her husband and child in Maryland, in the United States. She photographs in different genres, but its horse portraiture. Life-affirming projects - lifestyle. And inspire her, she said, the life, the husband and the family in general.
Anne Frank - a Jewish girl who died during the occupation of the Jewish communities in Germany by the Nazis. Until adulthood, she did not live. This is the only portrait where the girl is a girl.
Michelle Obama - First Lady of the United States at the present time.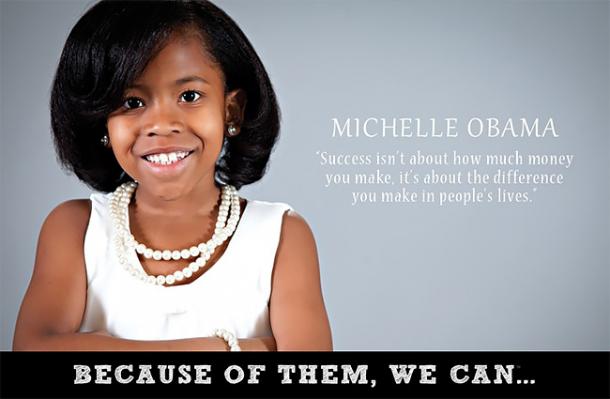 Susan Brownell Anthony - known feminist of the 19th century.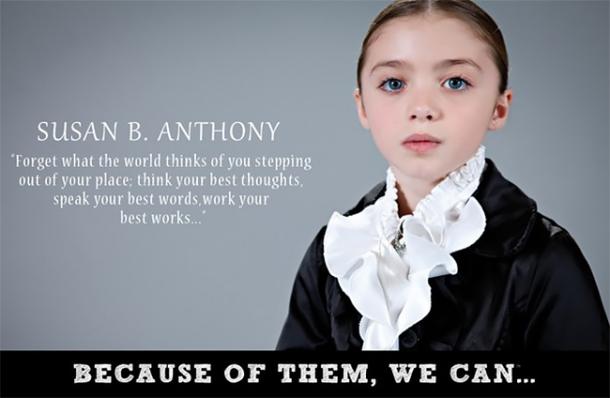 Dr. Mae Jemison - doctor, scientist, astronaut, doctor, chemical engineer, educator. The first black woman made a space flight.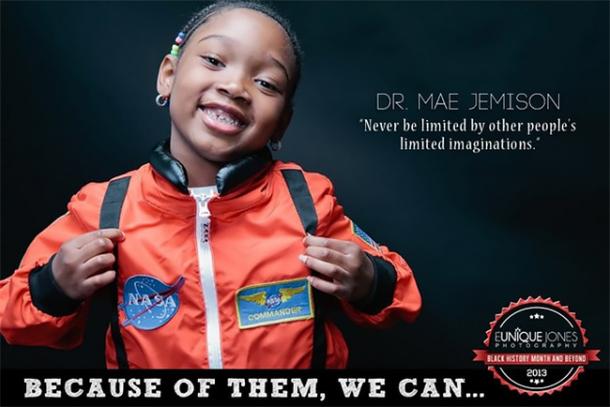 Dominique Dawes and Gabby Douglas - artistic gymnast, has created a unique dual events.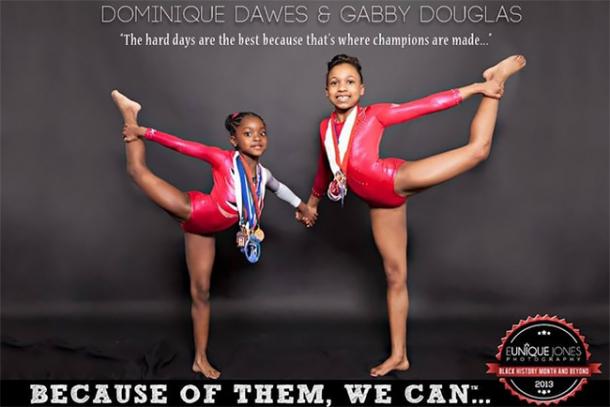 All pictures - 100% myself. It is impossible not to love her and photograph her model. Immediately we can say that nothing happens. And I take only what I like.
Sacajawea - the girl from the northern Shoshone tribe, which has helped researchers from the Lewis and Clark expedition in the lands of the current master of Idaho territory.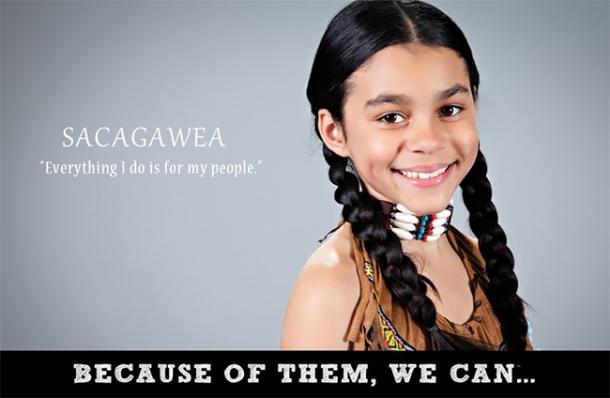 Malala Yousafzai - the Pakistani human rights activist, advocating for access to education for women throughout the world.