In Toronto, the trams are very popular. Despite the relatively not a quick way to get around, trams perform their job well - let you get in and out of the city center in a moderate time. As part of the Toronto Open Day we rushed to visit one of the tram depot - TTC Roncesvalles Carhouse.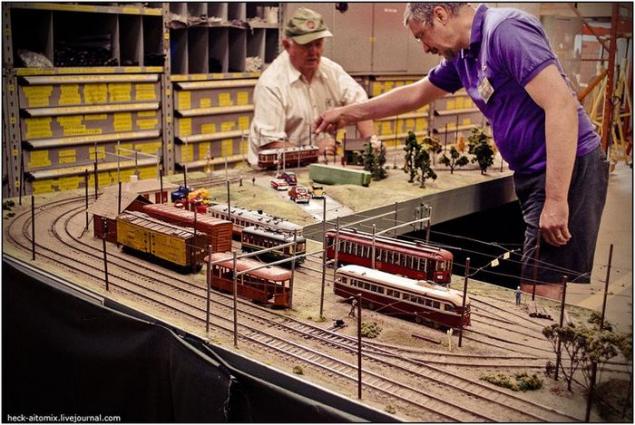 1. Ronsesveylskoe Depot is the oldest (of the two existing) in Toronto - it operates since 1895. Now it serves most of the (8) Toronto tram routes, which the city only 11 - №501-506 and 508-512 (507, as I understand it, was absorbed by the extended 501-m). Therefore, do not truthfully, this depot can be called one of the most important technical units ontariyskoy transport system of the capital.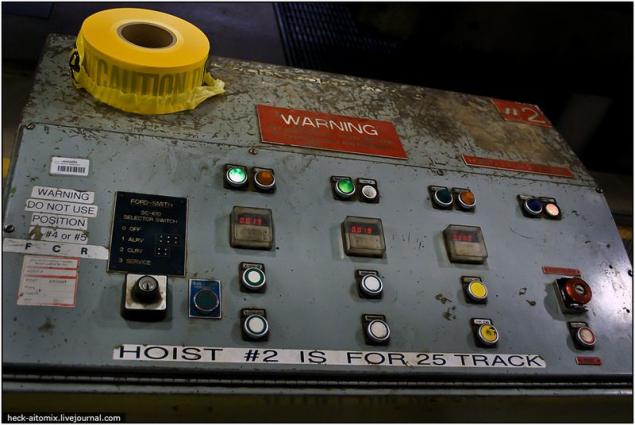 2. Despite the fact that the main attraction for the audience who came, including many children, was a trip on the tram through the wash (see below), I was waiting for the most hits in the repair shop where the mechanics of the clock involved putting in order all the rolling stock depot. 8 ways to repair shop for common work, test and diagnostics, sinks, and a separate studio for long-term and serious repairs.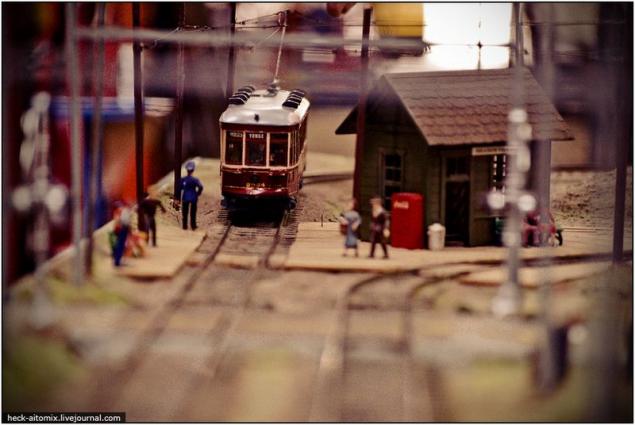 3. It was there discovered the first surprise - a miniature tram road built depot employees. It all started with a few models of cars almost 20 years ago. Then came the way, houses, cars, people, trees, station, depot. Unfortunately, to find at least kaku any information about the history of this small park in my Network failed, and ask employees depot somehow failed.