July 17, while the center of Moscow with pathos drove a Formula 1 car, in the suburban Lytkarino in the territory equestrian club "Creator", modestly, competitions on driving on no less famous vehicles - horses.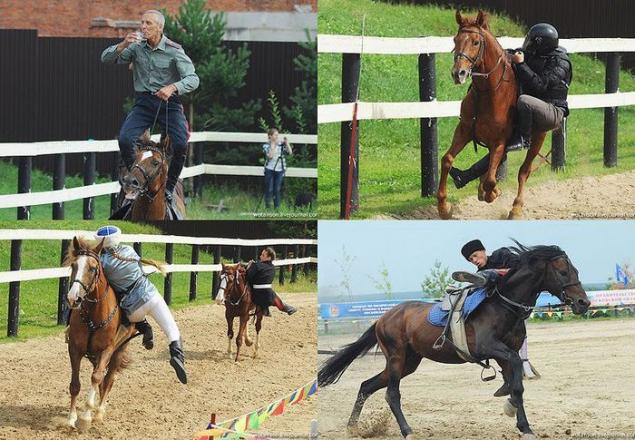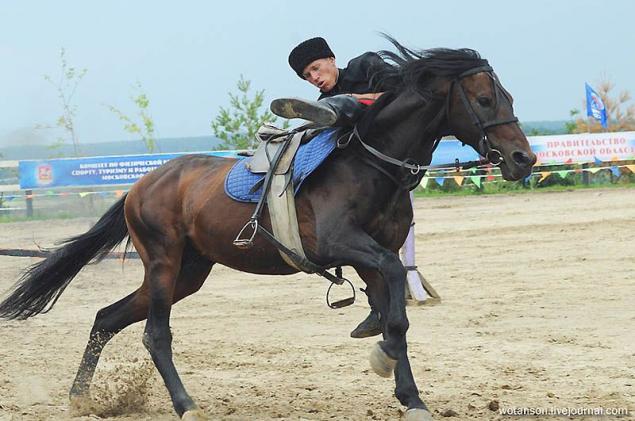 1.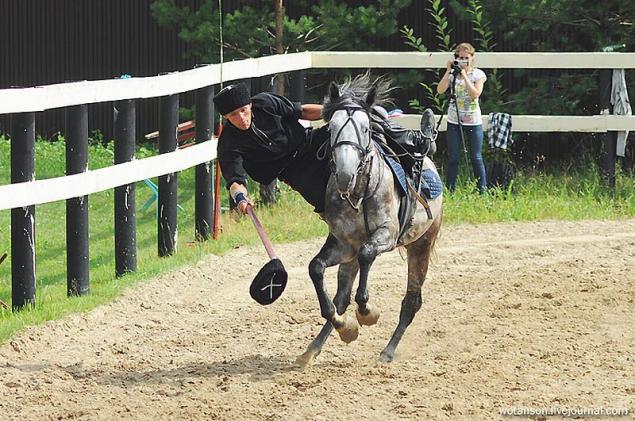 2. Within three days riders from across the country competed in the art of trick riding.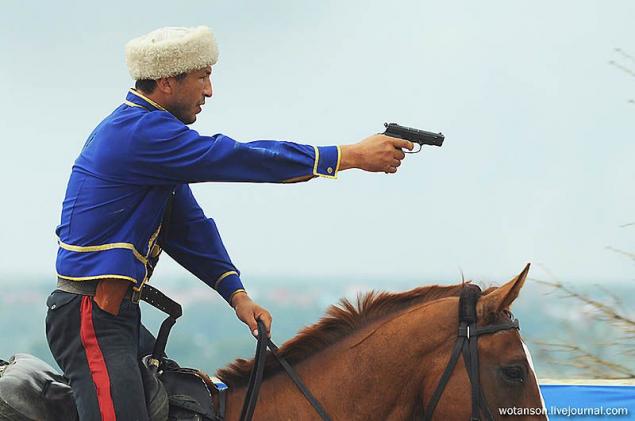 3. In addition to acrobatics in the task of participants was to defeat targets various types of weapons, as well as lifting the object from the ground. And all this at full gallop.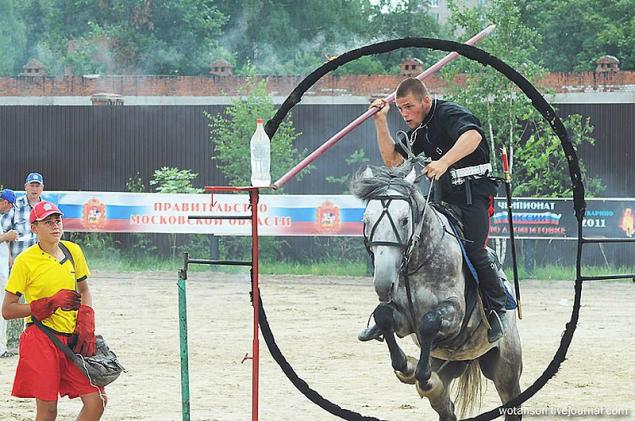 4.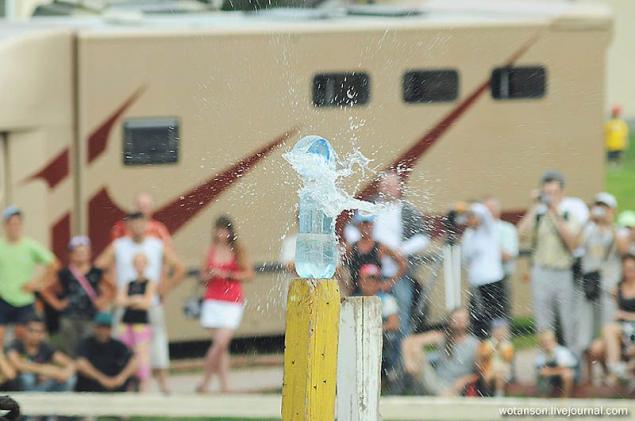 5.