Shelter for homeless cats and dogs located on the site of the former city dump on a hill outside the village Pirogovo. It was built in 1960 and is popularly known as "the knacker's yard," or simply "booth" - similar to the "UAZ" service for catching animals settled in the shelter.
8 ph © REUTERS / Konstantin Chernichkin
1. In the 90s it was really scary organization. Dogs officers were caught on the streets with special hinges on a long stick. And over time, even more horrible way - shot preparation "Detilen" paralyzing the animal and causing him infernal pain. Distraught half-dead dogs were taken to "shelter" in a special room where they beat over the head with an iron rod (while blood flowed in a special pit), hung from the ceiling on an iron hook, and then - to live yet - disrupted skin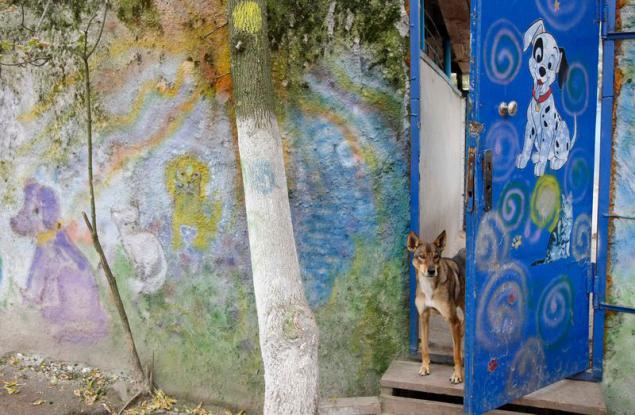 2. It was a waste-free and highly profitable production - the skins were pets to manufacture jackets and bags, and the carcass - on meat and bone meal, which is fed chickens in Ukraine. Total time for "knacker's yard," it lost about 5 million animals.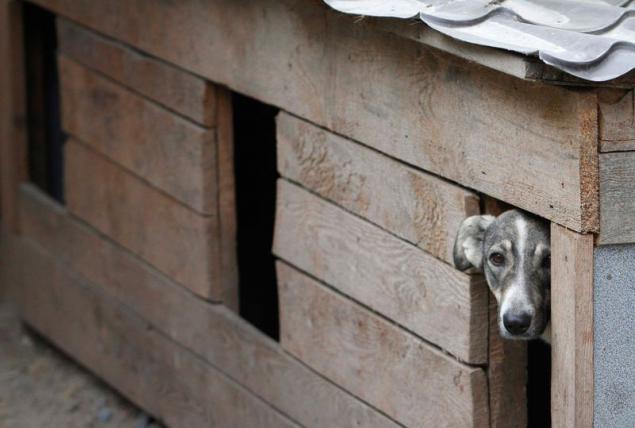 3. To stop the nightmare, which, by the way, was well aware of the Kiev authorities, Ukrainian and international animal protection organizations have spent several years. As a result, succeeded in 1997 - service for the capture of animals was closed and transferred to the territory of the society «SOS» for the construction of Ukraine's first modern animal shelter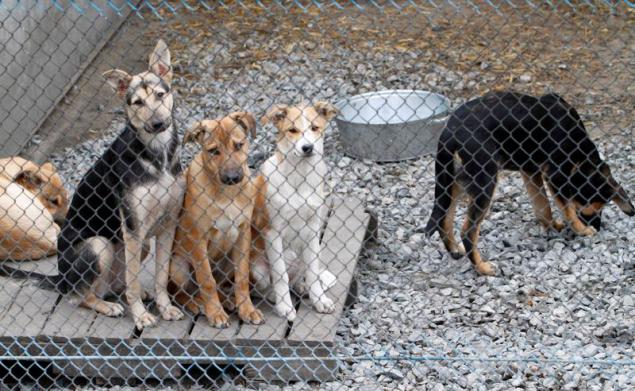 4. For 14 years the shelter in Pirogovo become a real home for pets. Many of them fall to the sick and the crippled. In the photo: Dog resting in the veterinary room at the shelter.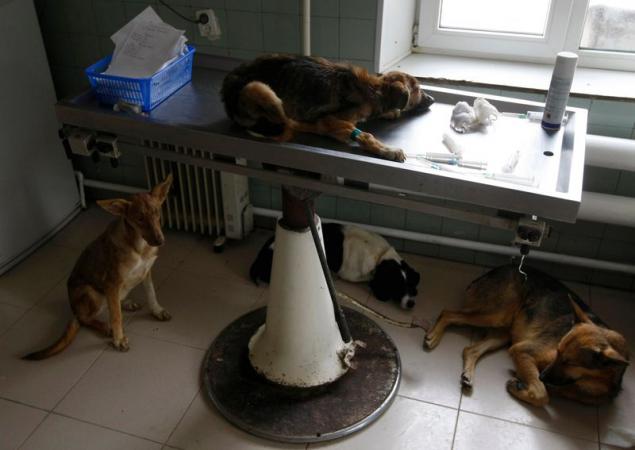 5. Some dogs pick up on the streets of the shelter staff and volunteers, some - tossed.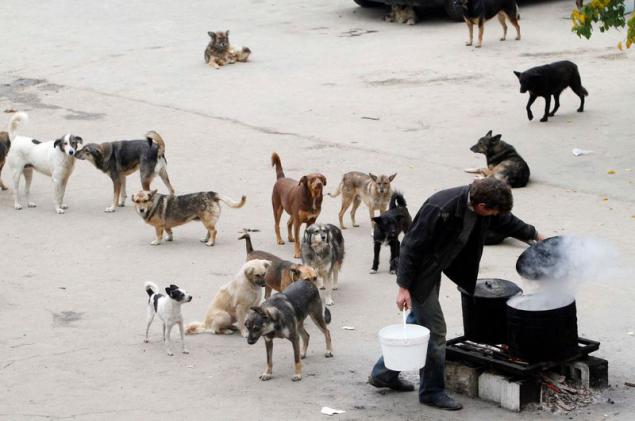 6. The local veterinary clinic animals treated, nursed, sterilized, and then sent to a special room (for cats) or in cages (for dogs).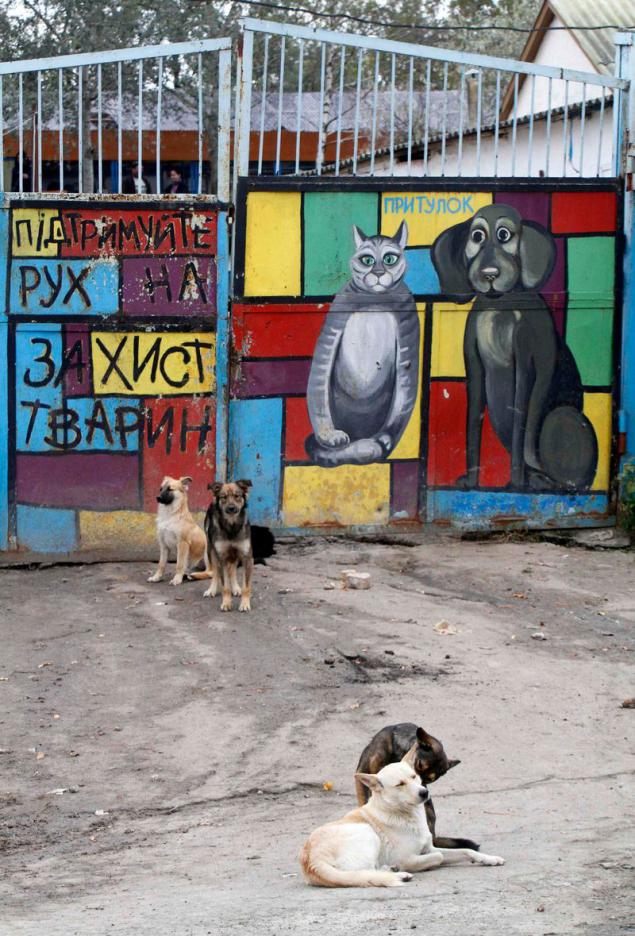 7. Now the shelter lived almost 2000 animals - more than 1,600 dogs and almost 200 cats. Each of them has its own tragic story with a happy ending.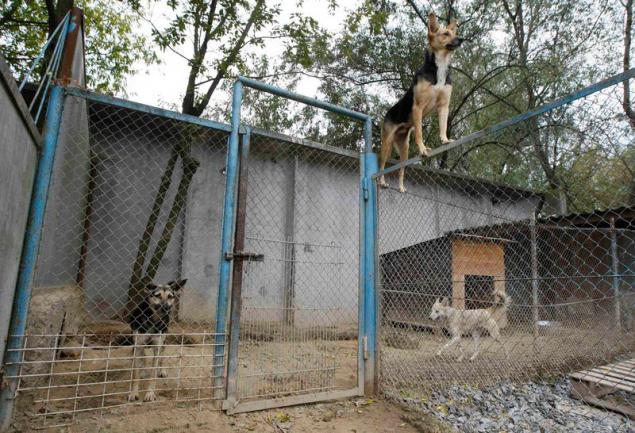 8. The dog looks out from his cage at the shelter.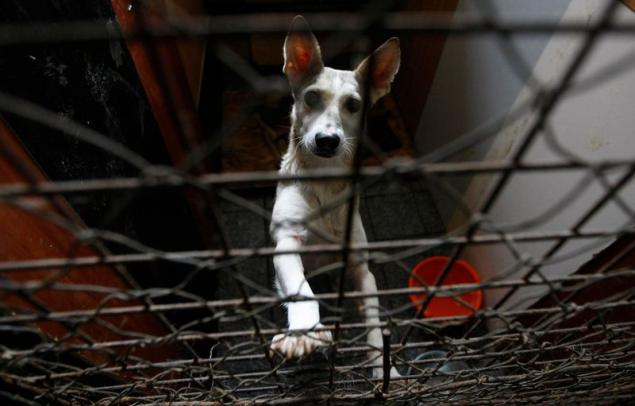 Source: