"If your thoughts can not be expressed without the mat - most likely, these ideas do not have to express ...»
This is my administrator, from a forum of ORT in the letter of the bath (in the sense of a ban permanently) sent.
Here is my correspondence with the modernization of the "first" after me forever banned under the name «xyilo»
_____________________________________________________________________________
ban (Channel: Forum)
You were sent an email via the forum at
forum.1tv.ru/index.php
Sender: AlexTV
I: [next]
Quote: Pashol tries ... e ... Ian ... Your entire forum as ORT bunch degrading Licking, [removed] ... You're not me banned and himself, and for a long time and permanently ... Two prize you for Dolby ... edited and severe everyday life "six" "First anal »...
 - Answer:
Bite for x ..., meaner will be)))))))))
 - Administration CHANNEL: Forum is not responsible for the content of this letter!
 -
[next]
Mat - the finest Russian vocabulary tool, which must be treated as a scalpel, while pampering you can get hurt ... (Bespyatkin «MZ»)
Cho ohueli you there? Where do you live in Liechtenstein il in the Vatican? You are in Russia. Tell me more, that in the station toilets need to spray deodorant and put washstands.
Where is our homespun and Central Russian pride? Give me one foreign, even though glamorous word, which is able to express the needs and aspirations of the Russian citizen or migrant Tajiks. Well, call.
Also uёbischnogo Fuck and Shit nothing, and no it super derivatives (declination of cases ... (they certainly are, but do not work)). Poor Goblin zaёpso correct flawed Hollywood slang in their translations.
And the main tone and the shape of the eye at the time of the utterance of a word, at least FUCK!
You watched the man who hit his head against the door lever in the minibus "Gazelle"? You understand my lips the words that he utters not a rumor, but it is so clearly and expressively INTO fucked?
He was hurt. He was very sick. And everybody hurts.
In Europe not.
In America, all people - cherubim. Cunning, the cherubs from the word arrogant XEP. Because they grow fat, bankrupt and know the words of the anthem.
And we fuck. We pussy up, no matter the gender. Because we believe in ... shit what we believe? Yes fuck what.
The main thing to know what to say after the election in respect of "skip" deputies. And when you will feel better by the money spent for housing and communal services, you make happy exhale - "Fuck you, I'll sip a beer, shit, the remains ...».
Argue for and find the truth without the mat hard and materialistic wrong. There is truth and everything. More savior said - "Truly I say to you ...". And what he says, you know? No, I do not know, because those bastards who copied the Holy Scriptures for the sake of their narrow-minded aesthetics distorted important words.
At the Last Supper, the apostles ohueli from the words of Jesus. Guess what they were whispering when they learned that one of them "rat»?
In the beginning was the word. And the word was of three letters. And we live with these words a thousand years, having more than one change of economic structure. In the USSR we loved mate and thanks to him that European fascism was broken since points.
And the five-year plan in three years and BAM and Dneproges - all through "fucked your mother ..!".
Modernity in which we are stuck like flies can be called just one word -PIZDOBLYADSTVO. Say it is not so?
Ask the president, he knows, but because of protocol dogma imposed by these, as they are there with lorgnettes, can not respond intelligibly - that needs to be done oligarchs and where they should go. Everyone knows, however, and say. At work, on public transport and at rallies.
But some sites of the mat banyat at congresses all parties speak the language, who want to cut and thrust.
Pushkin, Turgenev, Chekhov, Yesenin, Mayakovsky - all mothers as the cobblers (shoemakers why only?). Therefore, they are our "sun" and not Bill Geytts, il there Soros.
In short, summing up what has been said, I do hereby proclaim - Pizdec conventions and understatement! Fuck rassharkivaniya and belles-lettres.
Everything will be fucking if we open the desired chakra, and it will fill our great and mighty Russian obscenities (VMRM)!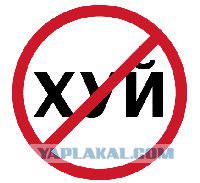 Source: