51 photos. Taken from here.
1. The idea of ​​this trip is ripe in the summer. You could say it was my gift to you for a very good credit.
Approximate route was made in August, but then I bought all air tickets, which allowed a good save. During this trip I had 9 flights, 11 cities, 3,000 km by car and a couple of hours in a helicopter
depart from Moscow on December 20 (Christmas bypassing all air-tube), the return on January 20 .
So looked route: Los Angeles, Santa Barbara, San Francisco, Mono Lake, Las Vegas, Mexico City, Teotihuacan, Cancun, Chichen Itza, Taxco, Acapulco.
In this post I will talk about the first part of his journey.
Los Angeles and Santa Barbara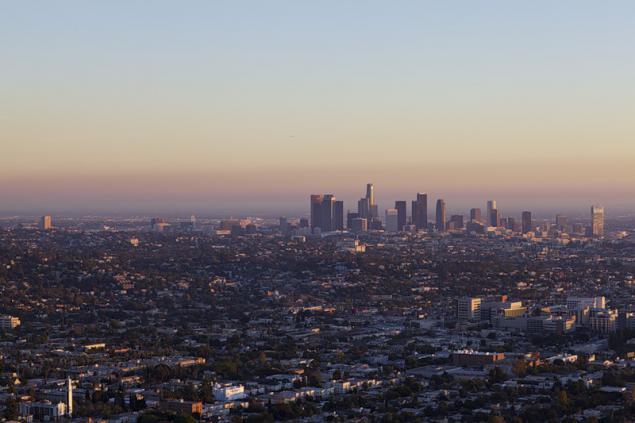 2. Fortunately, there is a direct bezperesadochny Aeroflot flight from Moscow - Los Angeles. Depart from the new terminal at Sheremetyevo, where very empty, clean and new. Finally, this airport ceased to look something like full dull tin. Well, at least his new terminals. Then, some time in the flight, and we have tread on the ground in California.
Instead of the bright sun and 30, of Los Angeles meets us slaughter rain. Sawing at the center of the city. I do not know how I managed to stay in the downtown, but nevertheless, we lived just near the skyscrapers that are visible in the first photograph.
I do not know about you, but I have in America is always a terrible fight with his brain on the basis of jet lag.
After 2-3 days I have come a little bit.
During the early days in LA I'm ten times use taxis and every taxi driver turned out to be Russian, well, or a Soviet citizen. Sitting in a taxi last time I just spoke in Russian, which greatly surprised the driver. "How do you know that I am a Russian?". In Soviet man peculiar sadness in her eyes, I said, and then we were silent.
It located in LA without a car - complete nonsense. Taxi stands are incredibly expensive, very large distances, and ground transportation is poorly developed. Take the car on the first day of arrival and you will save a lot!
I would like to travel across America on the classic American car and chose the Ford Mustang Convertible.
The car is very beautiful, I would even say photogenic, but compare it with the BMW of course difficult. She roars terribly cool, though not traveling))) But the subsequent journey this car please us and has never failed, so the slogan "reliable, made for life." Perfect fit for Ford.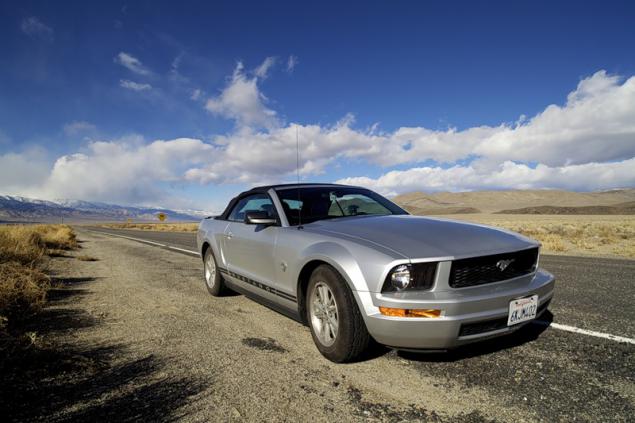 3. IN LA There are three places that I want to tell, and the first course of Santa Monica.
My heart definitely stay there. Here, look ... even seen it.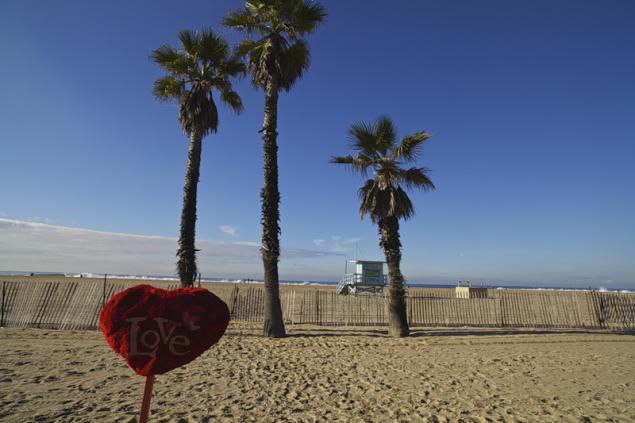 4. To get to Santa Monica from the center can be thirty minutes. Parking is everywhere along the waterfront. It is worth five to ten bucks. And then, you just need to walk on the beach and enjoy the ocean.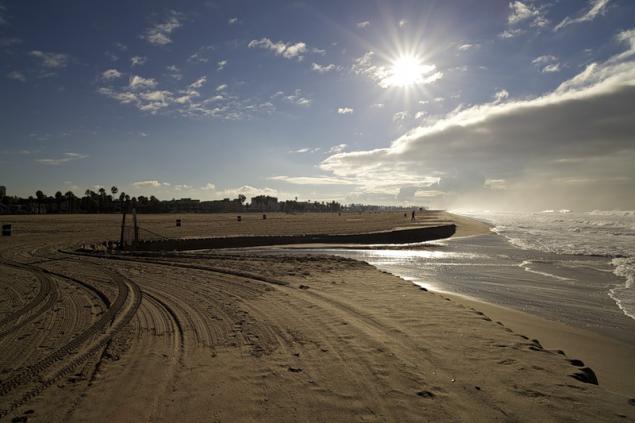 5. The weather that day was very unusual. To the left it was still visible cyclone with huge clouds, and the right was perfectly blue sky.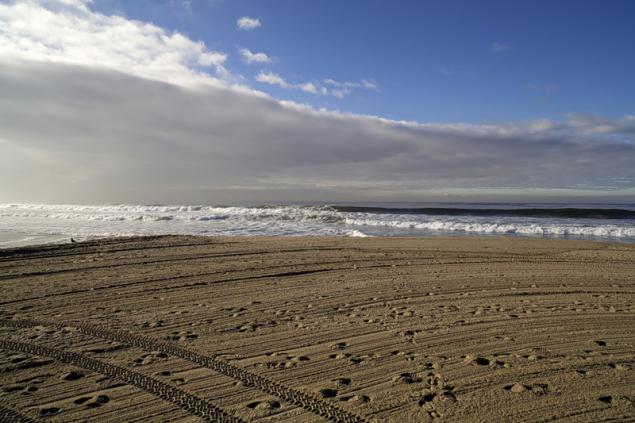 6. To be honest, this is one of the few places on the planet where I immediately want to make a big stuffed dog, buy a house with an ocean view and that's so easy to live, read interesting books, drink good wine and chat with interesting people. I certainly do not Kritiny and realize that everything is an illusion, but in Santa Monica it is almost possible to touch.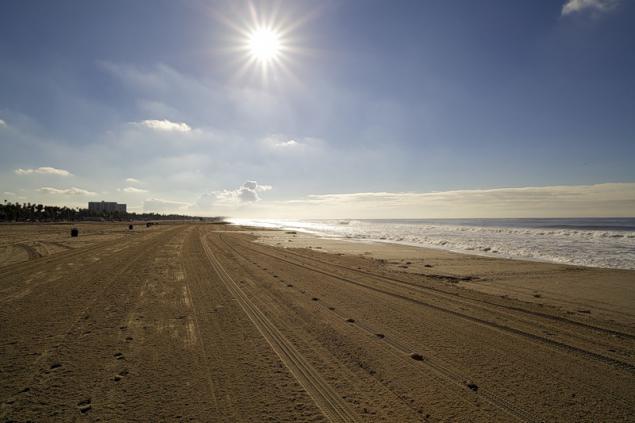 7. We broidili hour and a half on the sand, and soon saw the famous pier.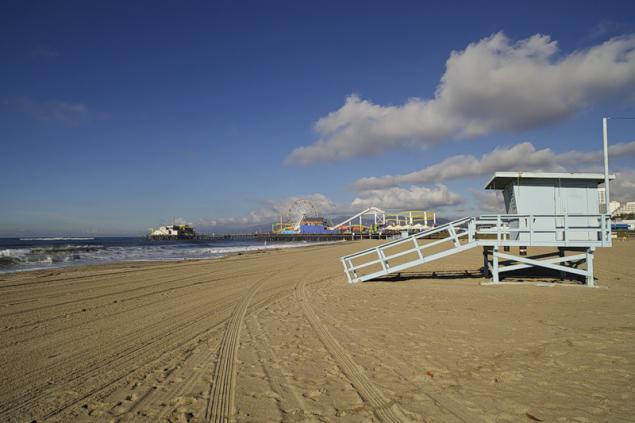 8.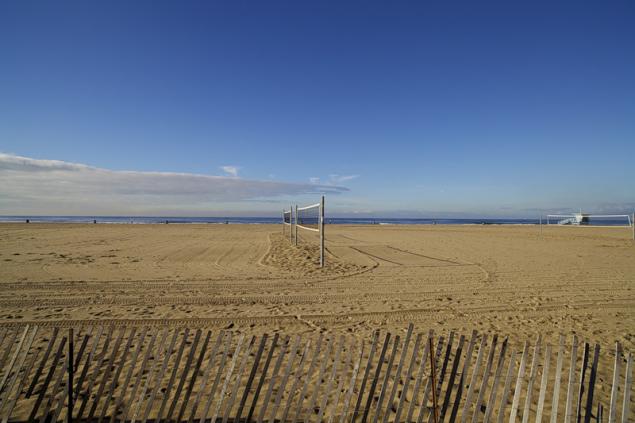 9. By the way, as we walked to the pier, I saw the hotel, which will definitely stop in next time. All this seems to me an incredibly romantic.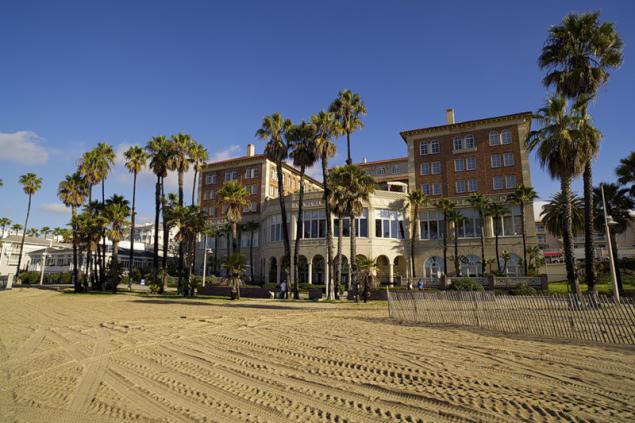 10. On the pier there is a small park pebble. Early in the morning he had not worked on it looked a little offended.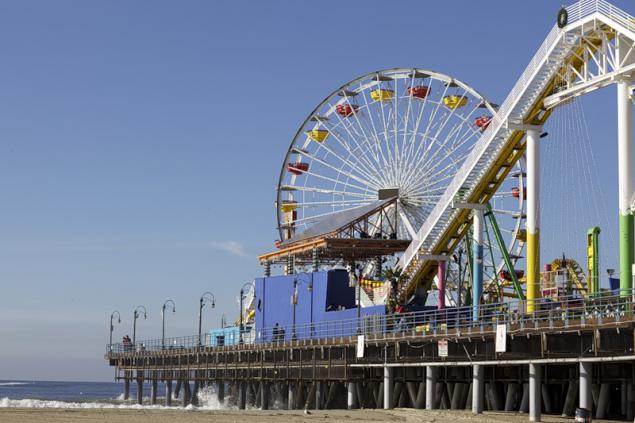 11.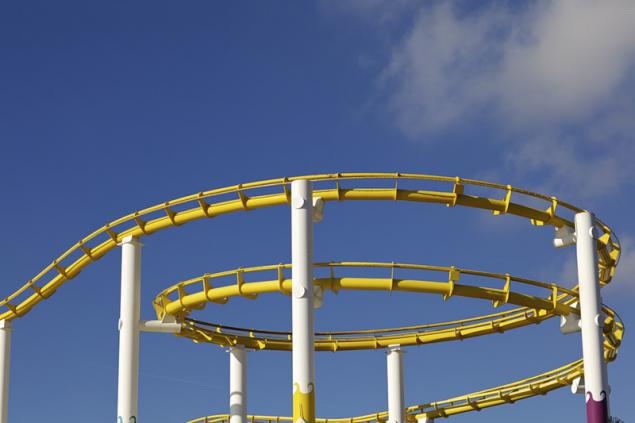 12.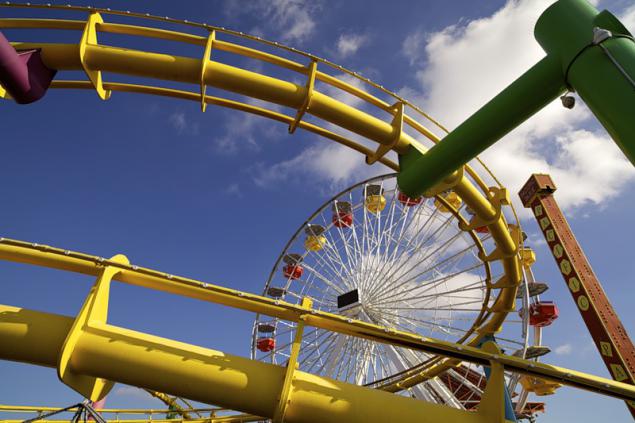 13. We climbed the stairs to the old wooden pier.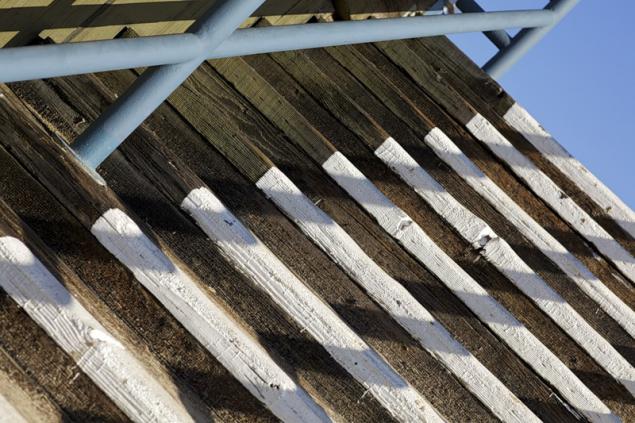 14. And we opened almost idealistic views of the world.
Shining a bright morning sun, the distance has not dissipated the haze, and only some couple admiring the ocean.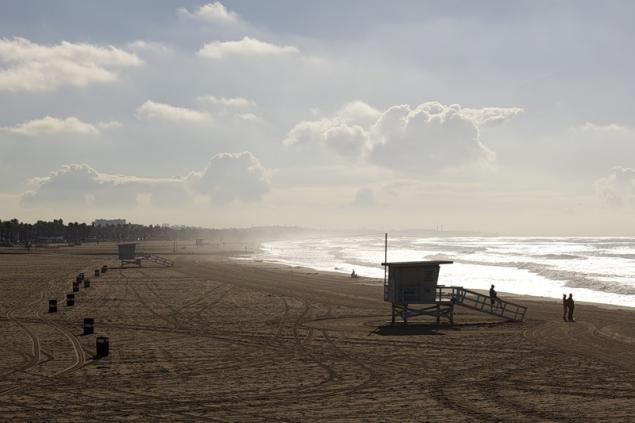 15. In spite of the cold water, rather adult surfer trying to find a wave.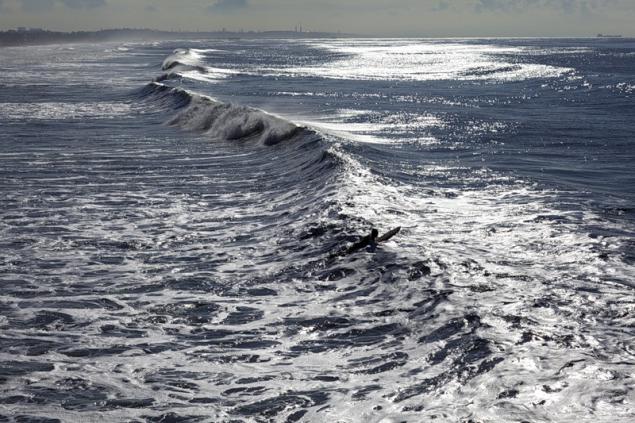 16. And it is worth noting here the waves, it is necessary!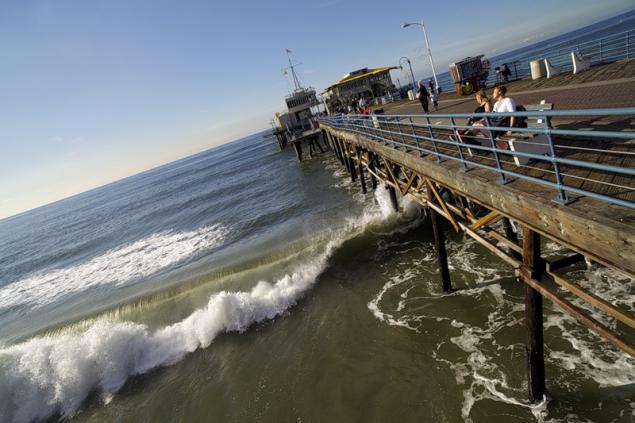 17. I do not know how the Americans manage to do all this toy, but here even fire hydrant uplifting.
18. We went to the restaurant located at the end of the pier, drank a couple of glasses of wine and a day became more beautiful. In many beautiful, as much as you can imagine.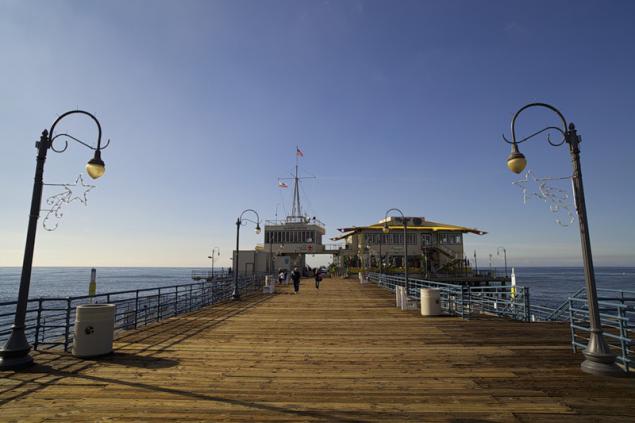 19.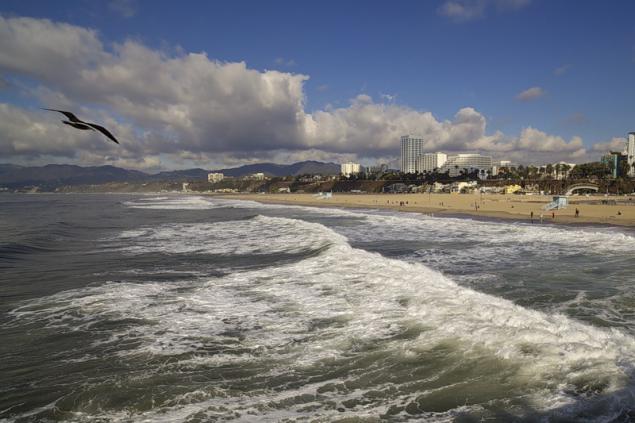 20. By the afternoon the sun has gone again and we slowly went back. There, where the morning leave your Mustang.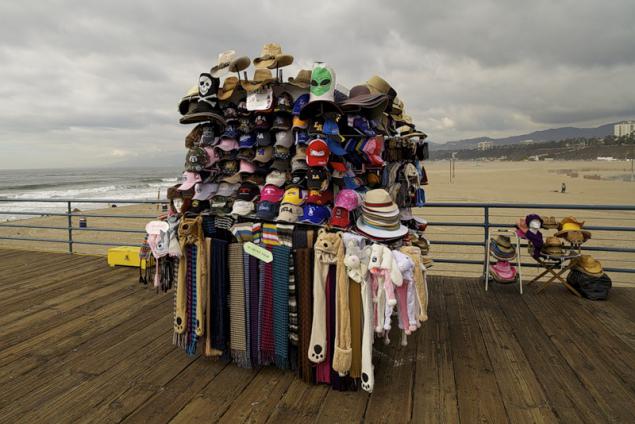 21.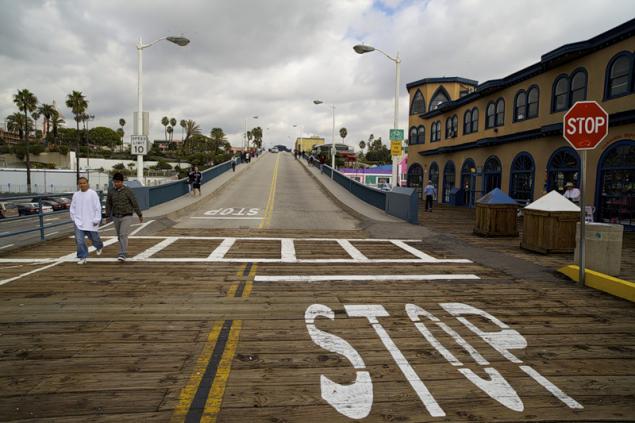 22.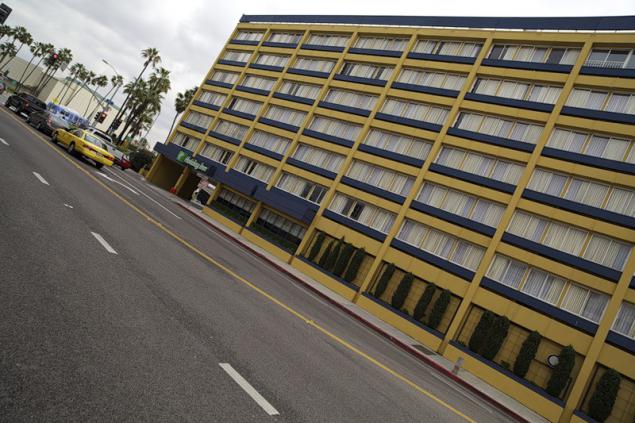 23.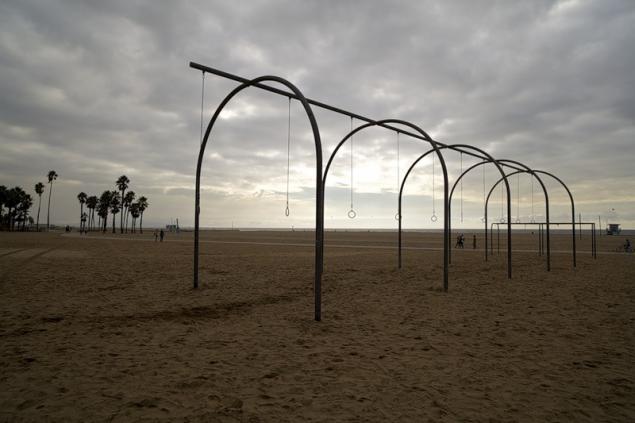 24. Park Universal Studios
My brain clearly gave the command of saliva each time I remembered what he saw the television commercial "King Kong 3D».
See how they are doing advertising.
Well then you can not resist?
I succumbed. We are in the park Universal)))
25. Park large. You could even say huge. Millions of shops, restaurants and some entertainment. Head is spinning.
26.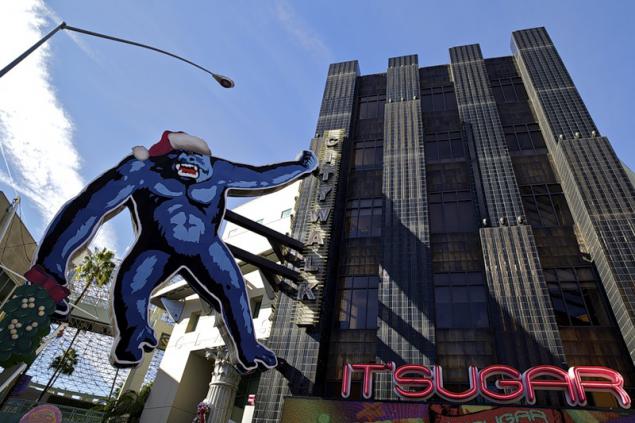 27.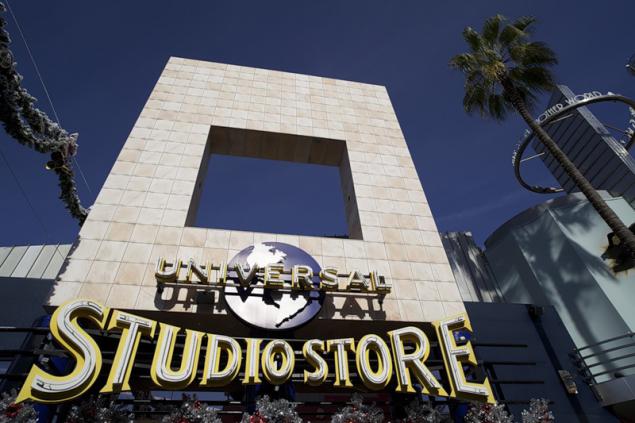 28.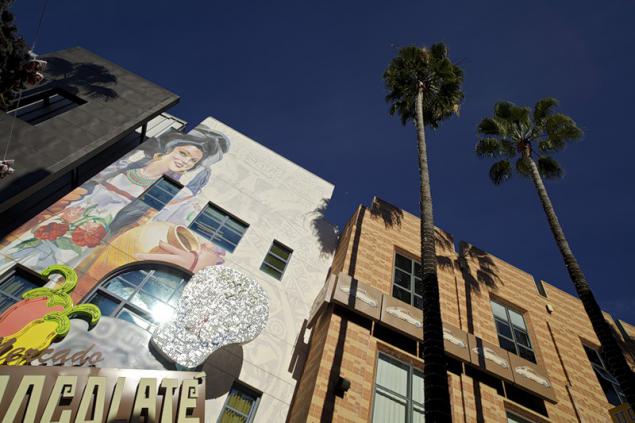 29.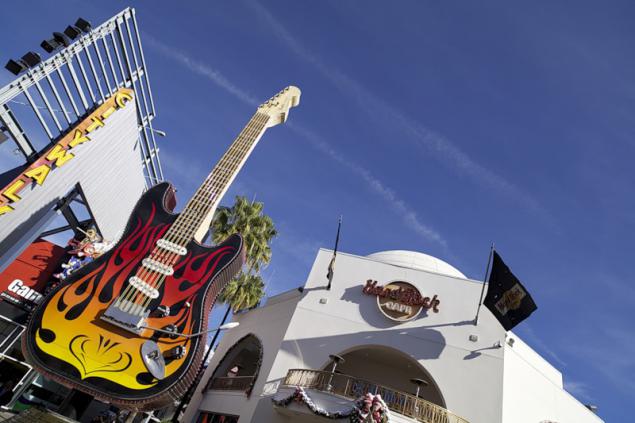 30.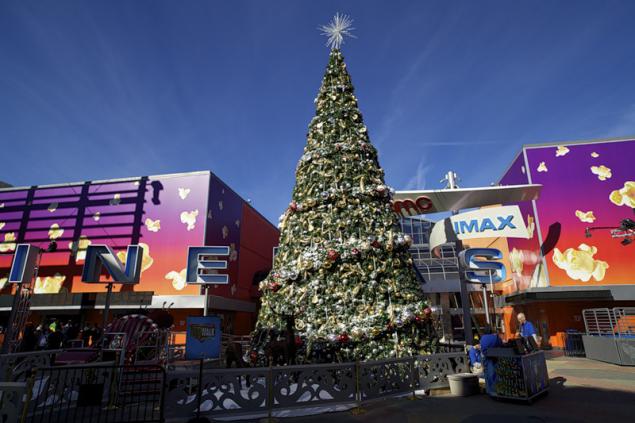 31.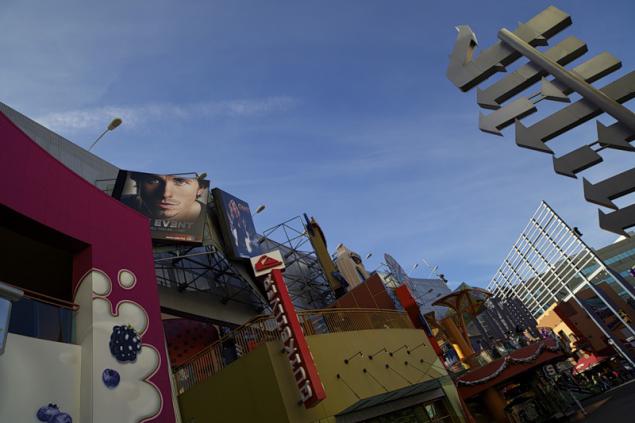 32. When you're in the park, be sure to taste the ice cream yogurt. It's like a normal ice cream, only a hundred times tastier. The glass can also nalozhiti grapes, strawberries, nuts and get a blast of the brain. Very Nyama. For sale here: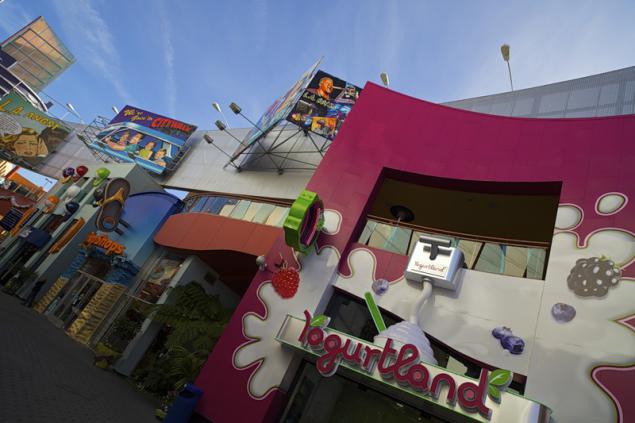 33. After strolling around this city fantasies we moved to the booths. A ticket to the park itself is worth about 70 bucks. Yes, expensive, but for the whole day and for all attractions. Took the kids and weekend killed))
The first thing we run into King Kong. Queue five hundred, but steadily moving. Buses are suitable for the audience every 20-30 seconds and then hidden around the corner. We stood for about 30 minutes, maybe 40. We sat down in an open bus. Inside it, a funny host tells the history of the park, very cool jokes and otherwise entertain people. Type "Yes, do not be afraid, there is rarely happen heart attacks." I have all the time he could not understand how it is arranged ride, if it knocks all the time such a crowd of people. Everything is very simple. The bus drives into the tunnel, where the two sides are huge screens. The bus begins to fall, and King Kong jumps around, breathing into your head, splashing saliva and felts trying to finish off a bus, on the contrary save Toli. That I did not understand. All the shows - 30 seconds. Nothing but the exclamation "That damn movie people, they know how to make Grandma and do advertising," I could not say. But they really brilliant business. If after King Kong I was taken to the launch pad, I would be terribly broken off and would have remained dissatisfied. But no! Next comes nearly hour tour of all the pavilions Universal. They show starring a variety of well-known movies, tell us how it all happened and of course, sometimes there are all sorts of interesting action games, such as the flooding of our bus.
Most cool scene - crashed liner. Terribly realistic.
Laid out these pictures VKontakte because people believed that I was at the crash site. But you will not deceive me))))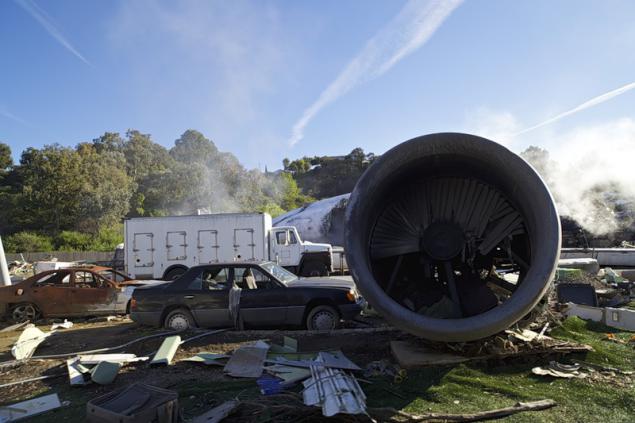 34.
35.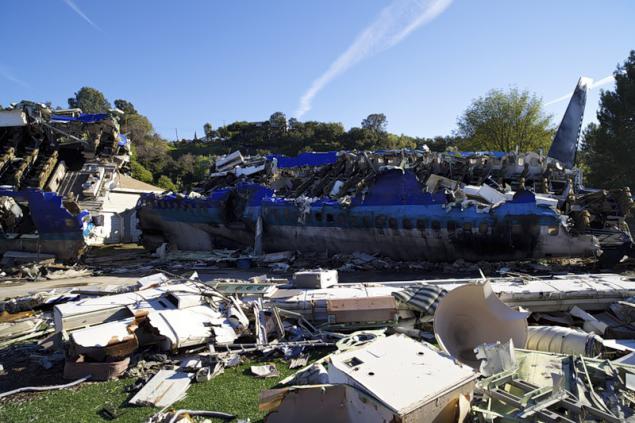 36. The park was very interesting. If you go there with children, is generally a bomb. Even adult tutor and tёtkam, there will be something to see!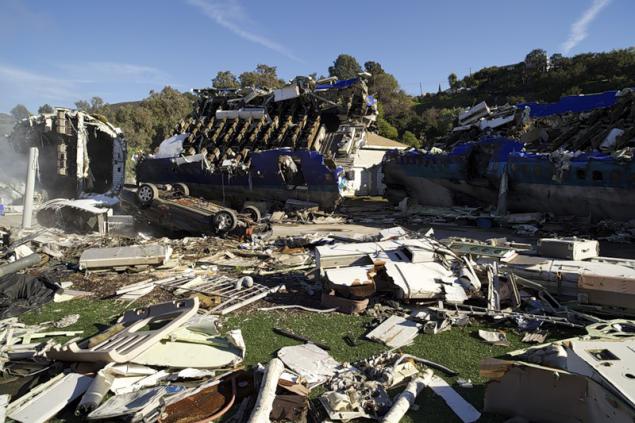 37. The Observatory and the best view of LA.
If you want to see Los Angeles bird's eye view, you do not have to rent a helicopter. Go to the observatory. With its deck offers incredible picture. Especially if you arrive there at sunset.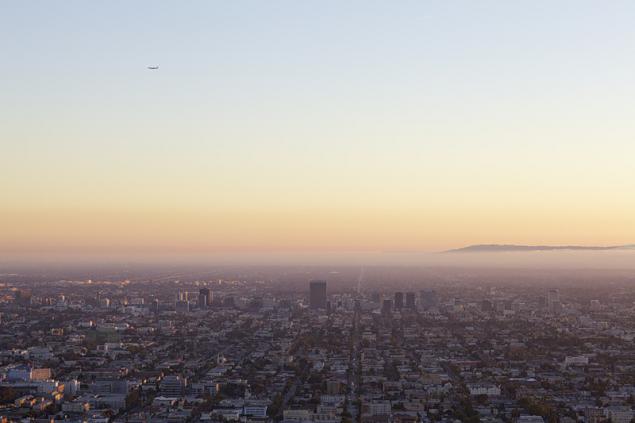 38.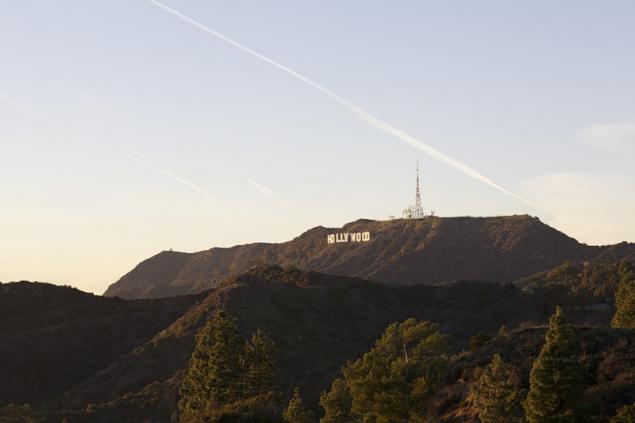 39.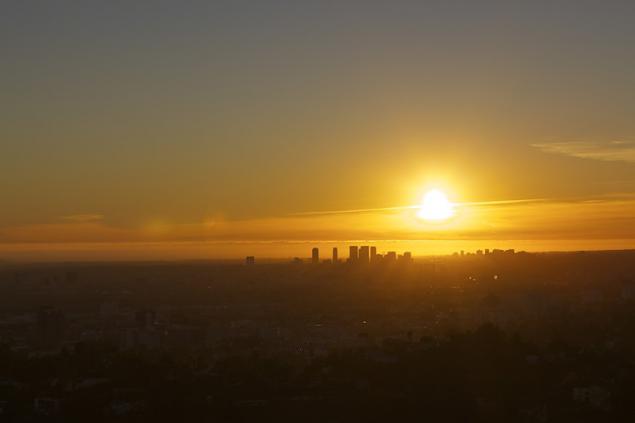 40. I liked Los Angeles. I'll go there.
Now, we begin our great trip to California by car. We get up early in the morning in Santa Barbara!
The road to the SB takes about three hours on a perfectly flat road. Only Tired of the monotony of the way. But at the entrances to the left vynirivaet sea and ride becomes much more interesting.
The weather on this day pleased with bright clouds clung round the whole town from the hills.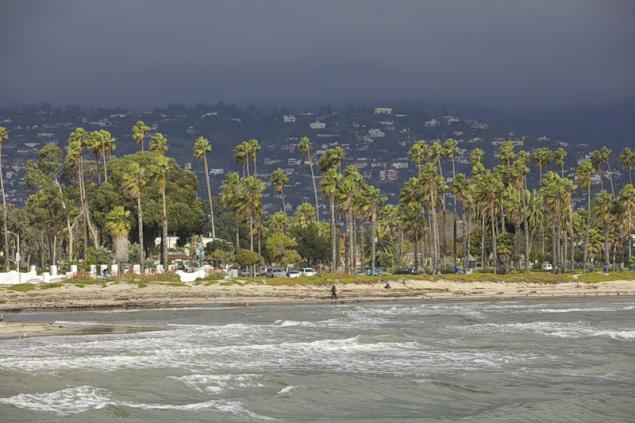 41. The town consists of a large beach, a small amount of southern villas huge pier and a small marina.
42.

43. We put the car in the marina and stroll along the promenade and the famous pier in Santa Barbara.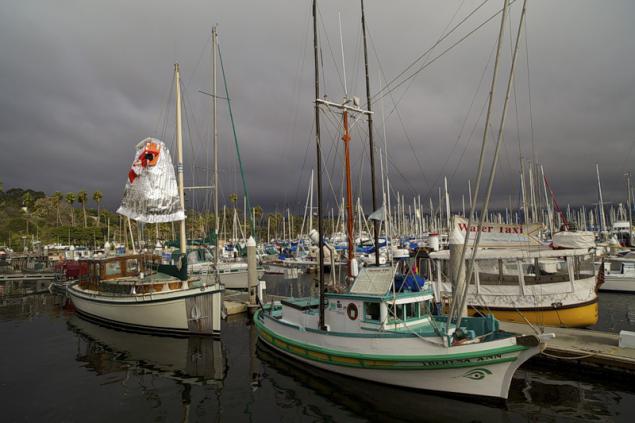 44.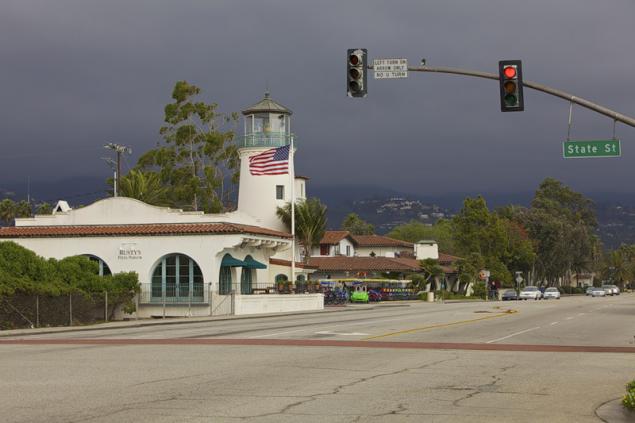 45.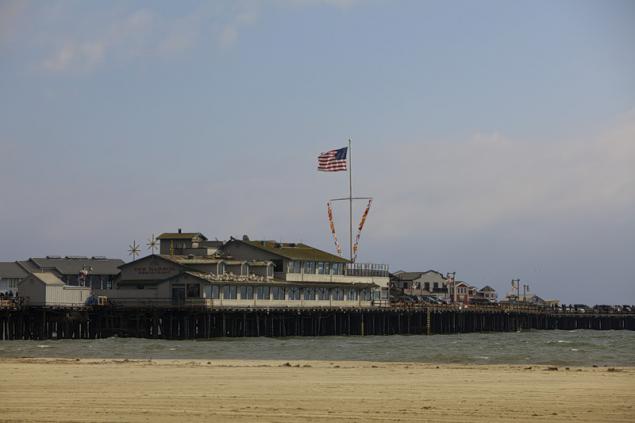 46. ​​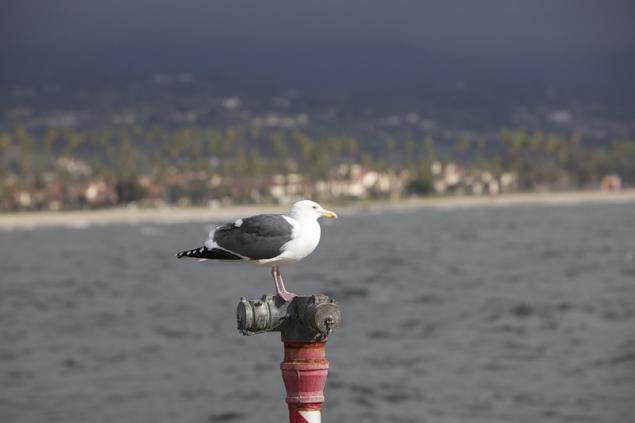 47.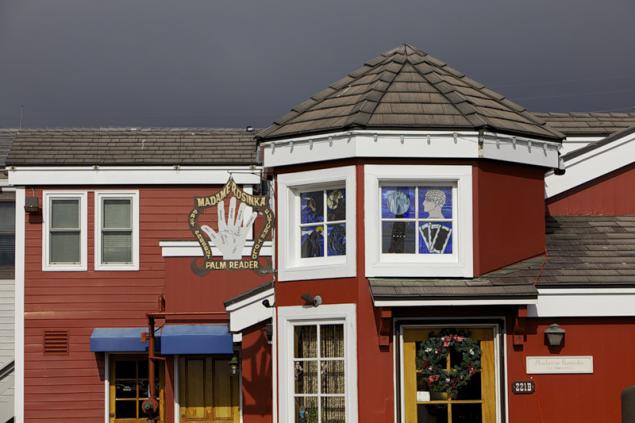 48.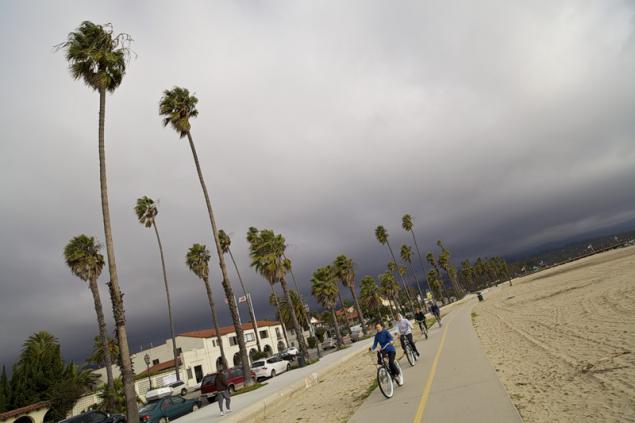 49.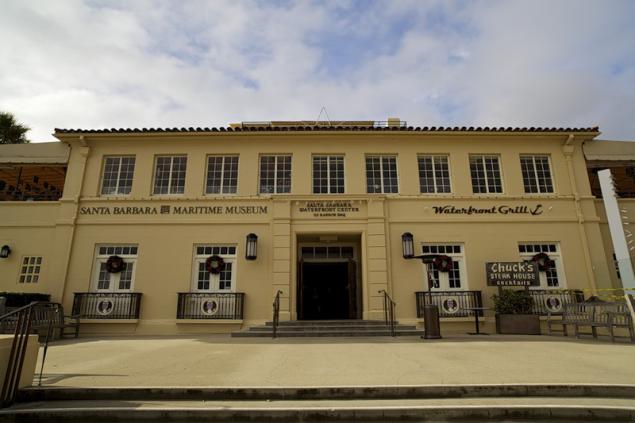 50.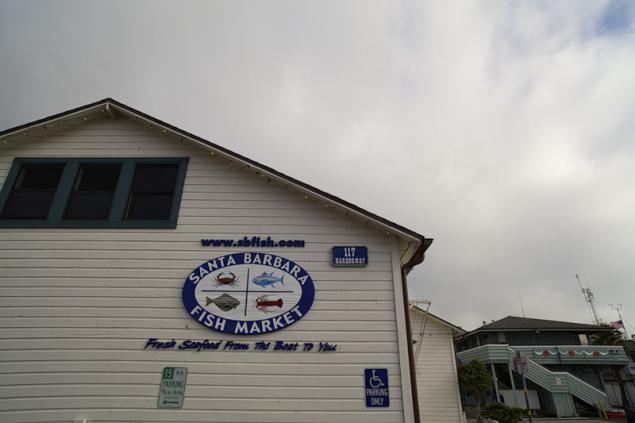 51. I would not say that I really liked this place, but spend a couple of days between Los Angeles and San Francisco is probably worth it. It is very comfortable, quiet and beautiful. Probably in the summer when hundreds of boats come here with white sails, life is alive and real, filled with the noise of the resort town.
Ahead of us waiting for the future of the city - San Francisco. But I'll tell you about it next week.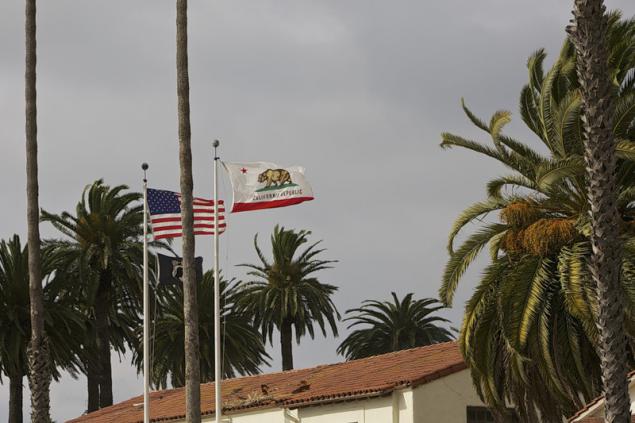 Source: