In the community of odin-moy-den appeared quite remarkable story:
Hello! My name is Alex, I'm 27 and I - one of those people who at one time was called "class-leader". :) Work me. :) I will say even more than I - milling on one of Moscow's state-owned enterprises. For a long time I was tormented by the desire to write here, but alas, the security mode on my previous job like this does not allow. Now I'm working with people more loyal, and dreams still come true. :)
So I present to you the debut post in the community, and ask if possible not judge me harshly. :)
1. Morning ... I get up very early, because I work from 8 o'clock in the morning. By the way, I - a 100% real owl and a child all the fibers of my soul I hate early climbs, turns me a couple of hours in the swollen zombie truly dreaming of immediate Apocalypse. =) I guess oetomu all my adult life, I was only in the first shift and worked strictly from eight o'clock in the morning. Karma with.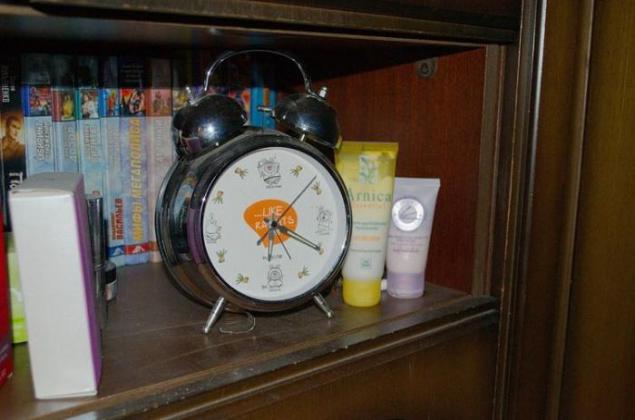 2.Zhena the time and did not think to wake up, it works with 10 schastlivayayaya .... =)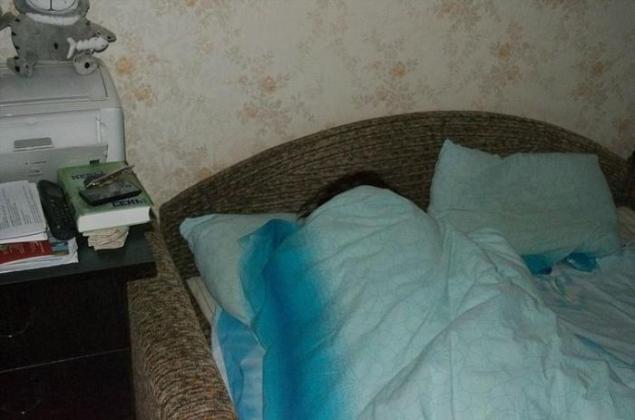 3. Breakfast. Tackie yes, I'm not glamorous and quite a supporter of healthy lifestyle. =)) By the way, about the plates knowingly hides school book stand, our family is not home, and the reading-room some sort: one who does not sleep, does not sit at a computer / laptop / movies, the reading, including for food. But now is no time to read, and eyepieces morning bad focus.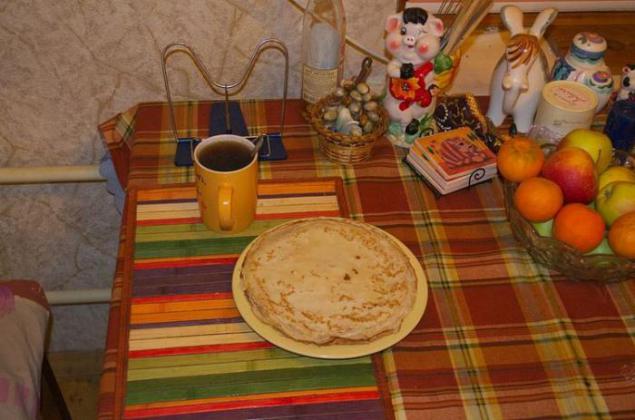 4. Toothbrush, morning onion. All of the people, yeah.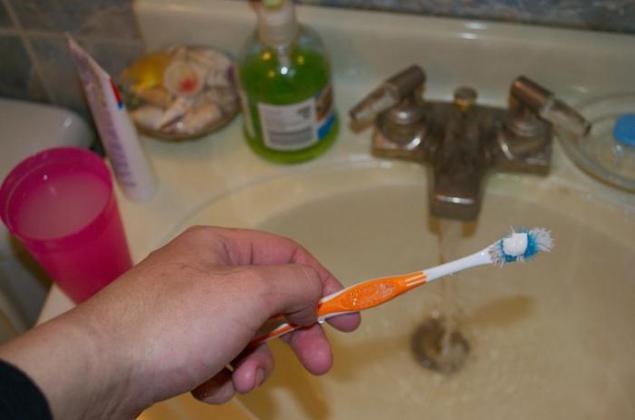 5. Today I have to lug a camera, so instead of the usual bag stack minimum necessary details in the trunk, so as not to wear too many ornaments trunks.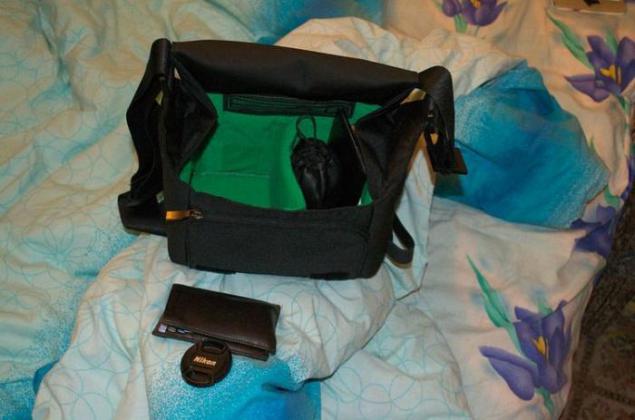 6. It's time to escape.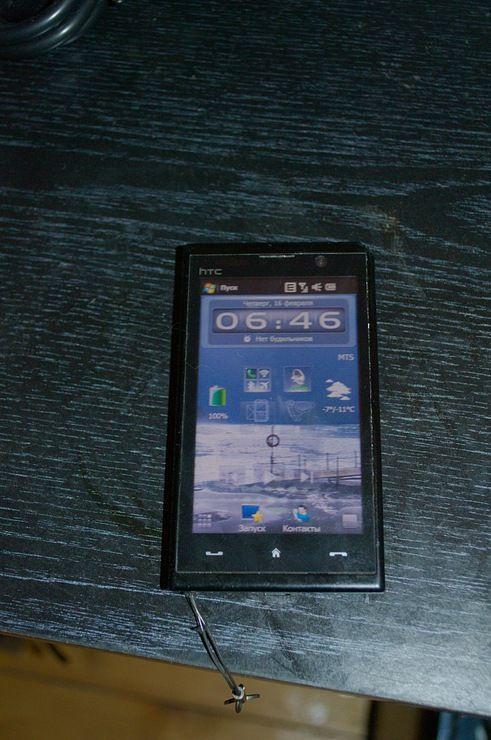 7. Cats consistently escorted on the road.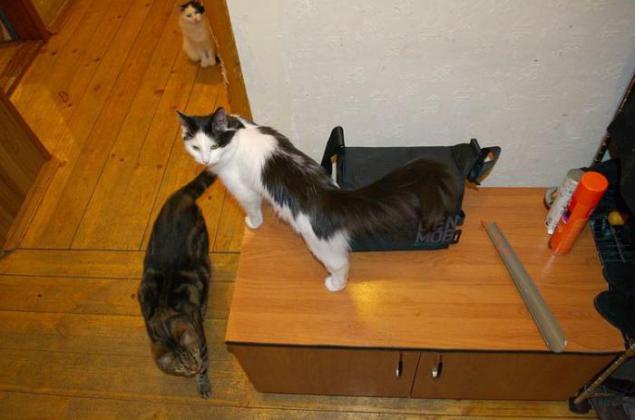 8. I warned that I am - that there are still xD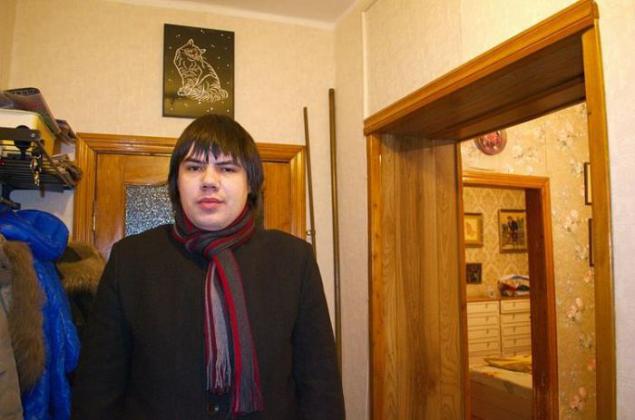 9. Gate in the cold and darkness waiting.
10. Brrrr!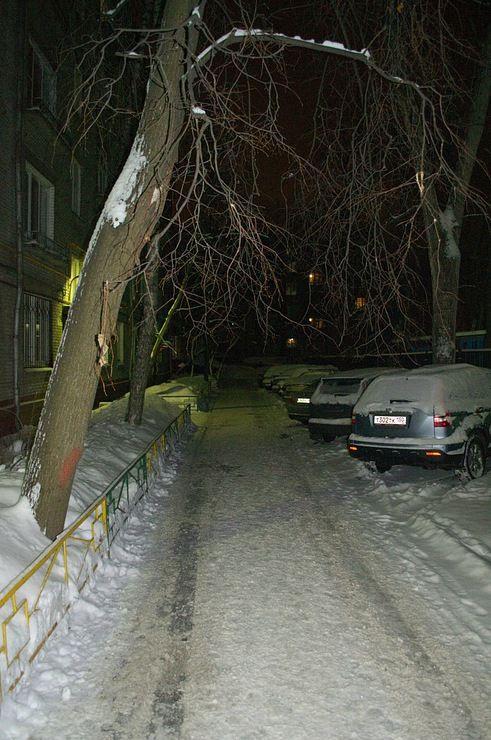 11. Yet another Gates, this time in the underworld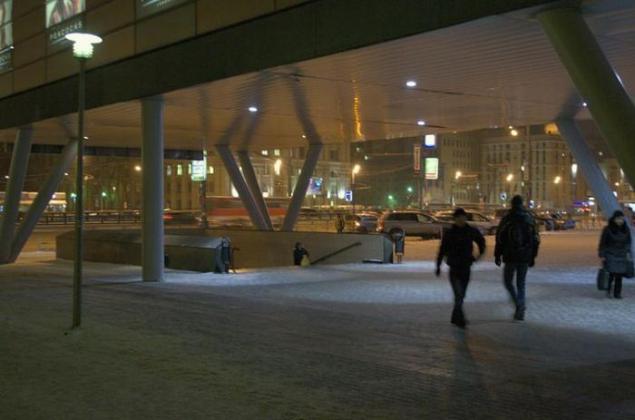 12. In fact, I love my neighborhood, and by no means do not want to change it to any other, even here in the metro is almost always quiet and comfortable.
13. I've always been curious: at least someone perceives these signs seriously ?!
14. I'm almost there. Tepliy presents a stark contrast to the house, after asking the word "Ant».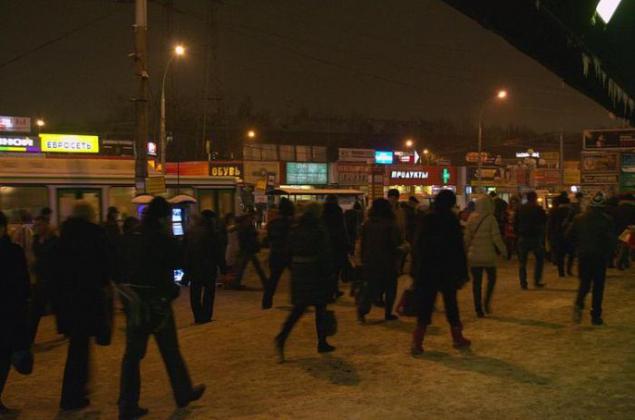 15. During photographing almost late for work. Quickly visit his locker ...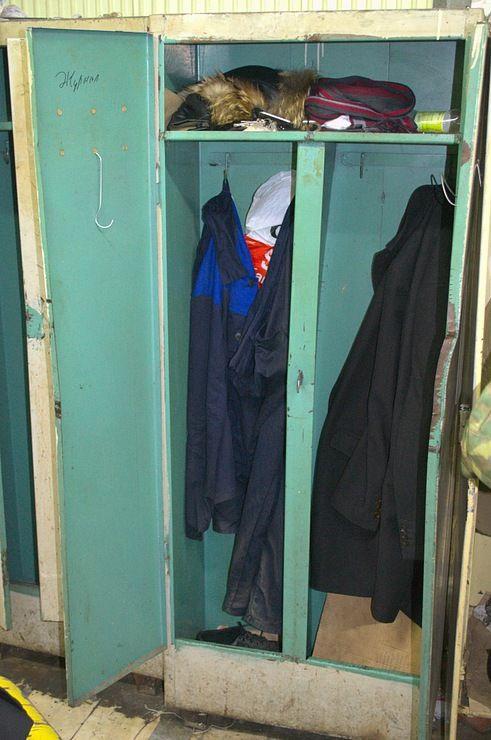 16. look out from the balcony of the visible portion of the shop. Head spewing thunder and lightning can not see, it's okay. :)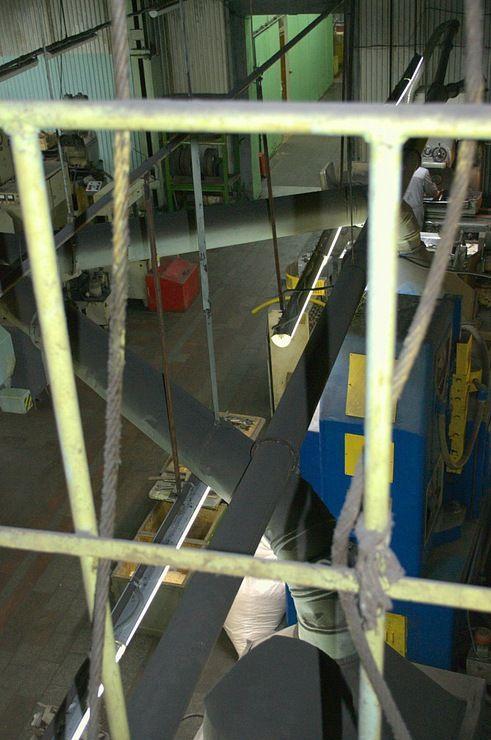 17. Ready for Labor and Defense. Only hirsute beyond measure.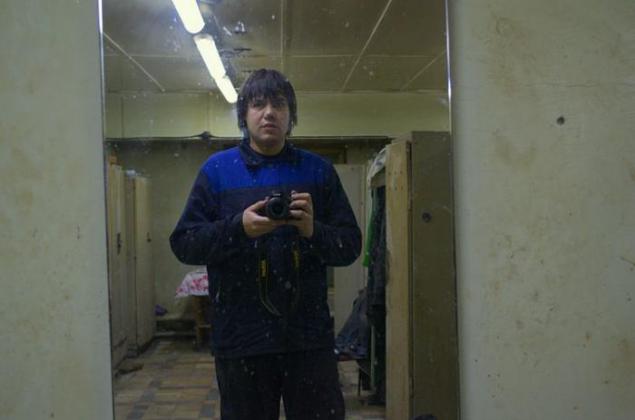 18. Guys are happy. Why, Folder come! =)))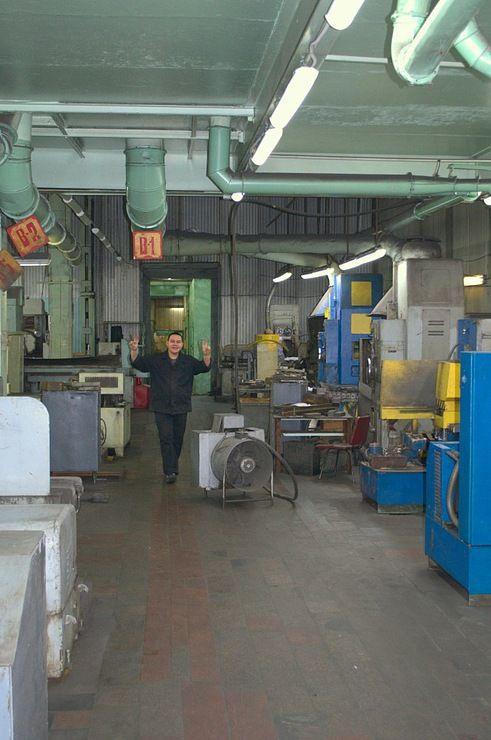 19. The older generation responds more subdued.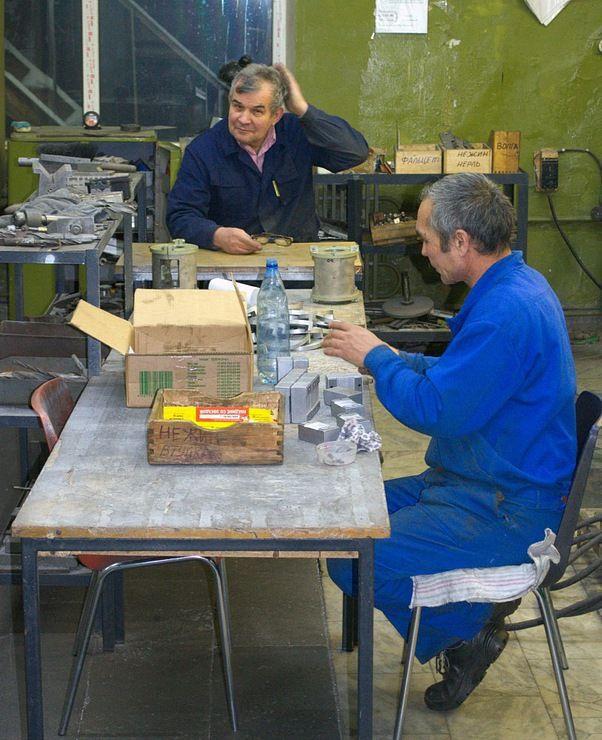 20. And now my palaces. I'm in this organization is the only miller, and thus - the rightful owner of all this splendor.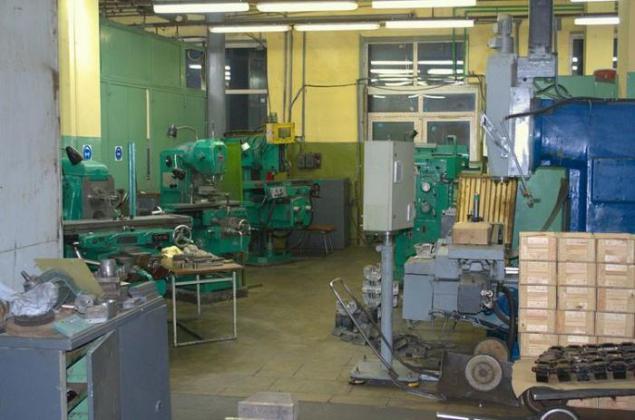 21. Speaking of glory. In fact, several machines are not for the Stakhanovite work for 2-3 machines at once, and because everyone in something better suited to their type of treatment. Although the 5 for 1 person - this is still too much, usually on such sites work in pairs, here too, there comes a guy, freelancing and entertaining conversation. But I digress, and wanted to say this: for me the work of a milling machine - is not so much the production of any metal and plastic rubbish as a constant struggle with increasing entropy on their territory, fighting almost hopeless, because it is usually almost no time, and the territory hoo, that millers from all workers need a lot of different devices: the grip, povoortnyh tables, dividing heads, centers, mandrels, prisms, so-called "Parallelek" ... You can enumerate a long time.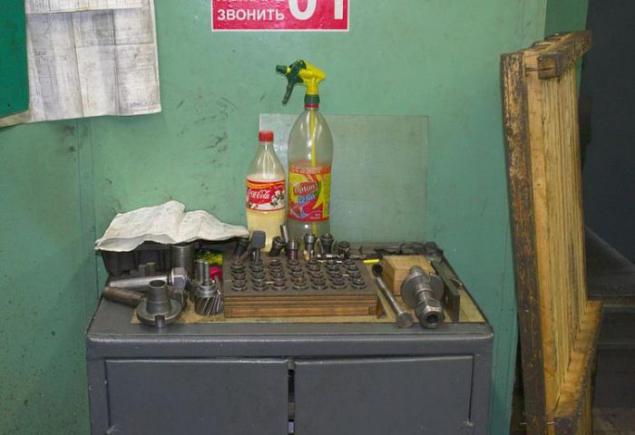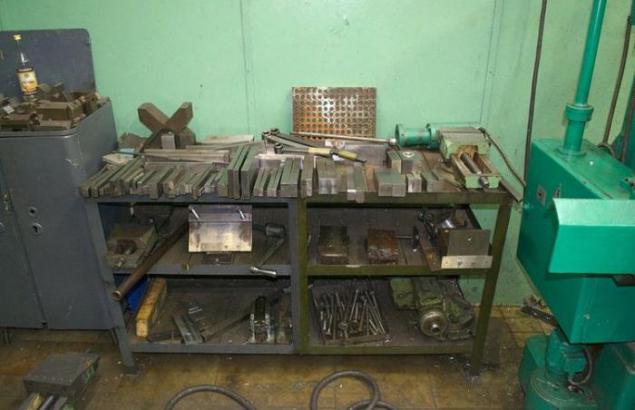 22. On the enlarged part of the previous photo is visible main element of the creative process - the bottle. (In this bottle I really keep quite mundane kerosene.)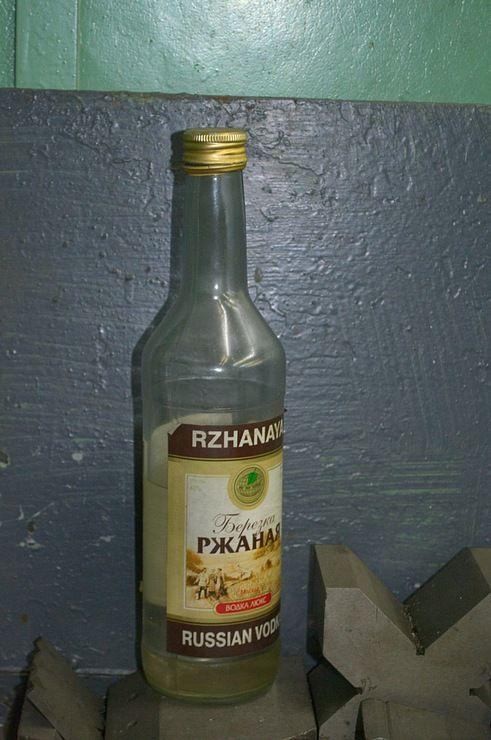 23. Various tools is also an incredible amount. And that to me is still lacking, although in addition to tables and shelves in the area I still have and a private room, clogged all sorts of things. In the picture "on duty," the cutter, you need to constantly.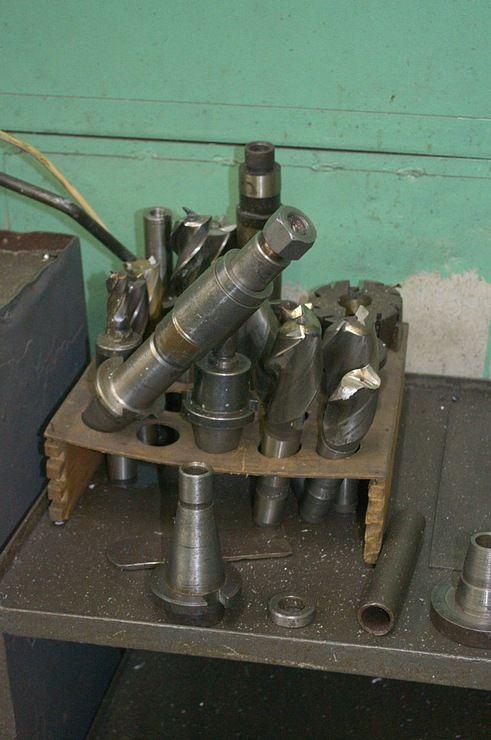 24. This is also a cutter.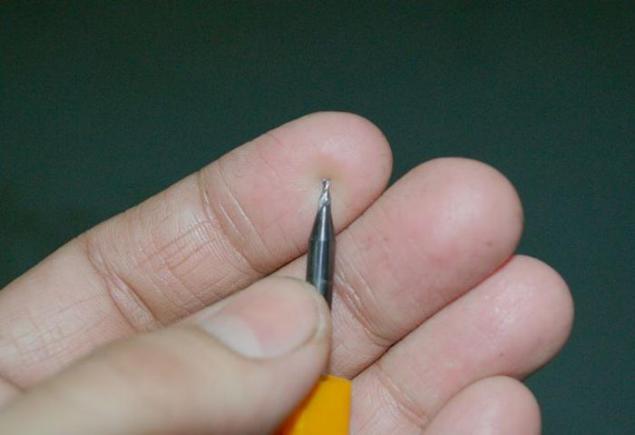 25. As well as this.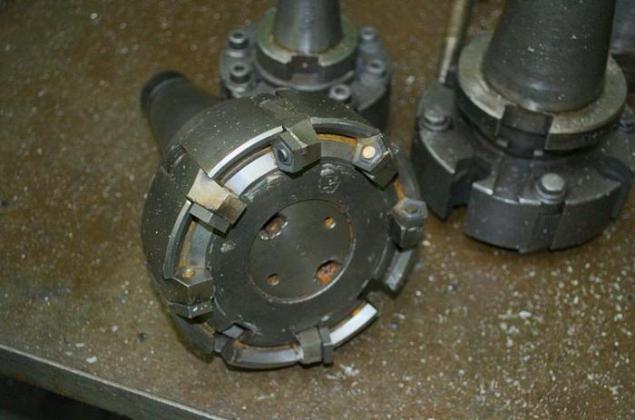 26. In the meantime, I open my nightstand personal melochamii, measuring instruments and other things that are better to clean under lock and key. Although the people and all the, but you never know ... (By the way, along with the bedside table I inherited from the previous owners of a full-fledged mess in it and erotic calendar for 1994 on the door.)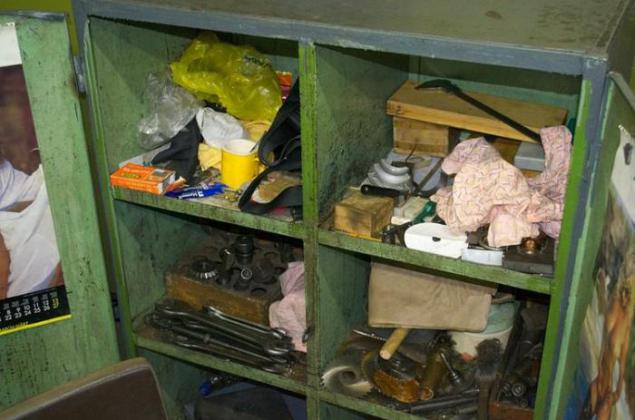 27. I assess the scope of work for the coming days.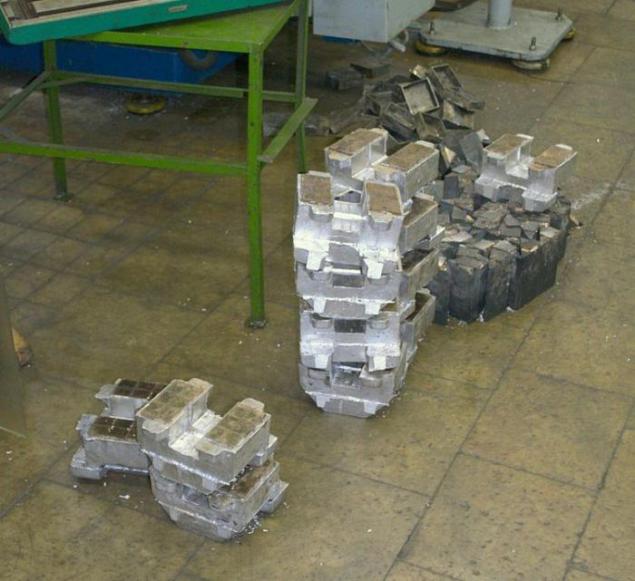 28 and proceed to the actual work.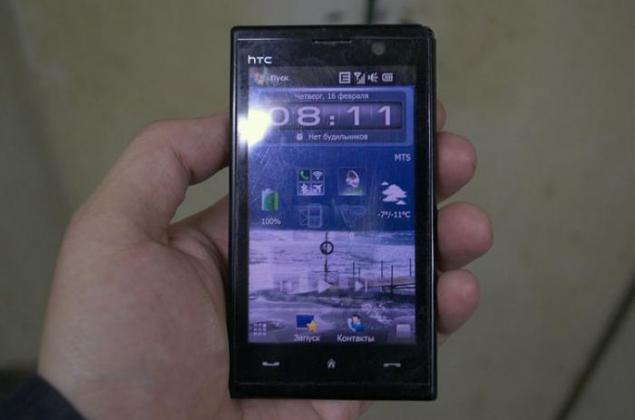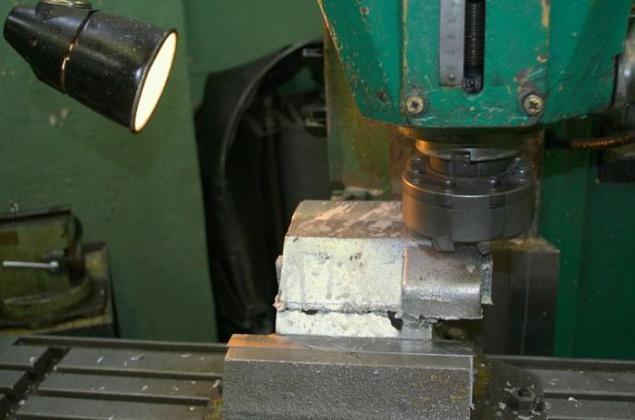 29. Along the way, I wish good morning the woman-Hero, our staffing cleaner. Why is the hero? And because it is thanks to her every morning I go for a clean floor, but not to his ankles in metal shavings and engine oil emulsion. By the way, she told me to be sure to record in the minutes indicate that the 45-50 is looking for a husband. I indicated. :)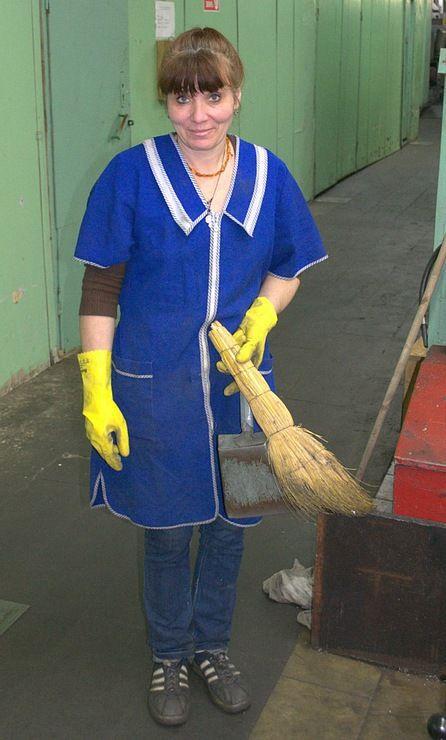 30. Chips, among other things, is considered to be a dangerous factor in the (understandably why), so that when the machine is required to wear glasses, which I prefer this one flap, it sits comfortably on the head, anti-mist, covers the entire face and easy podnimaetsya- falls.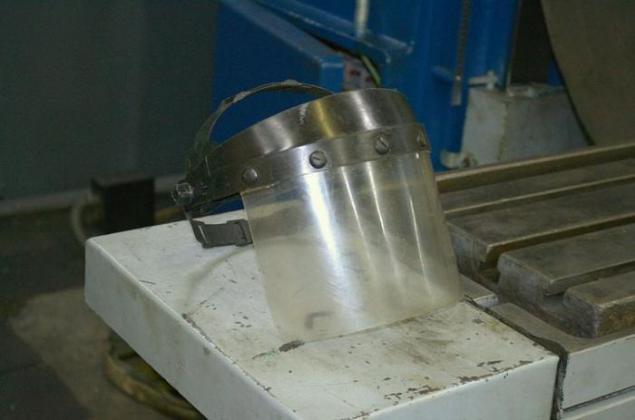 31. Or you can like this curtain machine. ("Native" shield is now under repair).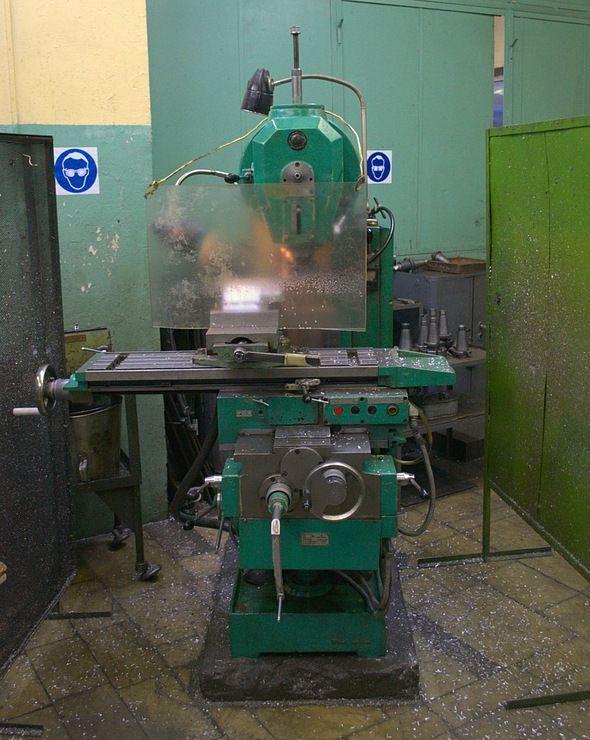 32. Regularly with sighs an eye on this one unit. It - an example of what would certainly like better ... the Soviet machine passed through the overhaul and thorough modernization, received a very modern machine that ... There is no one to work. That is, those who have not and do not want to know, and those who can, do not want to work in this organization. I've been to my shame, too, I can not really learn how to deal with CNC (even more so in my case it is necessary to immediately and customize and build and write a program and modify / adjust it). That is, over time, of course I'll take care of everything in the manual (I generally lifelong autodidact) and piled on the computer of his work, but that time itself is sorely lacking. :(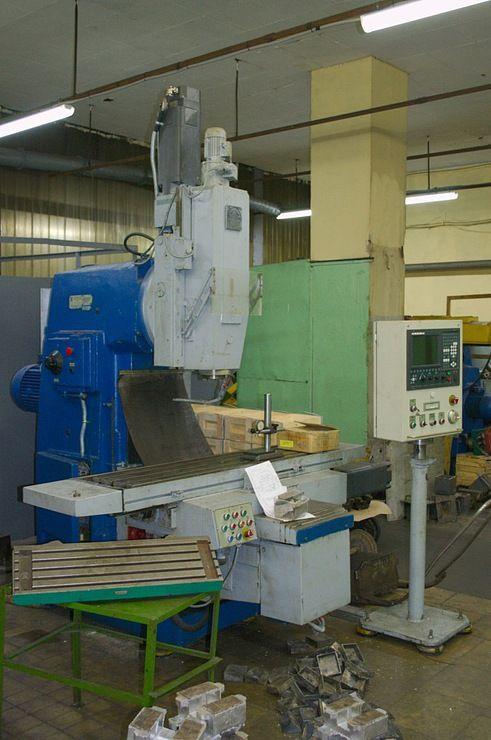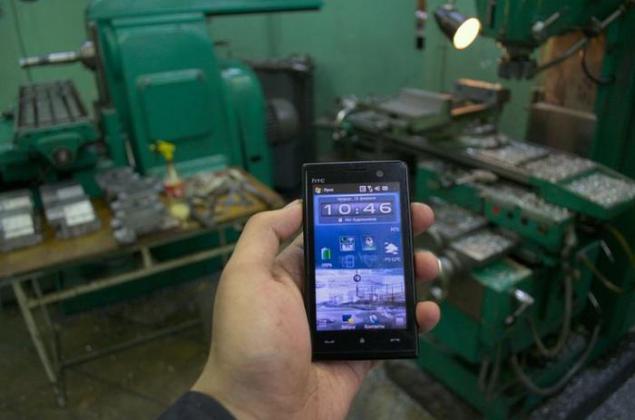 33. But I earned, and can be interrupted for a coffee break with a cigarette break (recently decided to quit smoking, because cigarette purely electronic).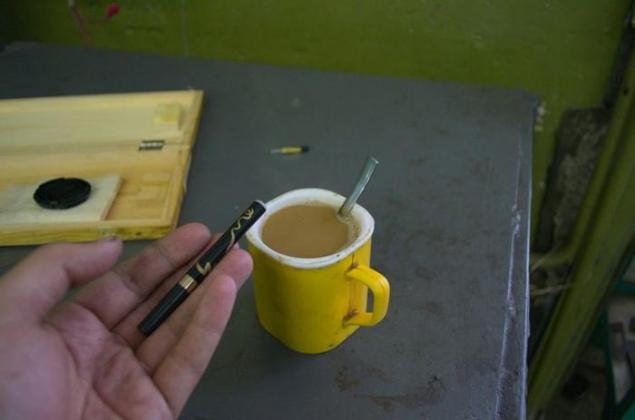 34. And watch as the mechanics are looking for something to sell, and even twist understand why automation in one of my machines had healed their lives.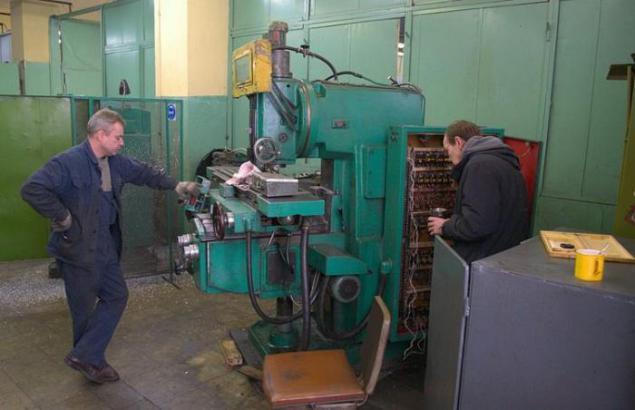 35. You can also walk through the grinding area where people work, stalkers (dusty work because respirators IMHO they are not removed, even at lunch and break. How do they manage to live a normal life while I do not know, it is their know-how.) < br />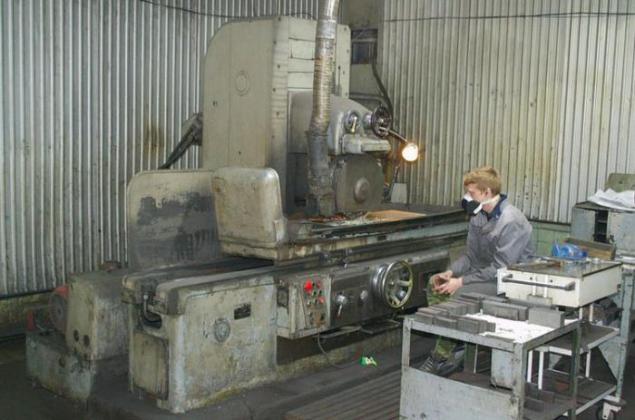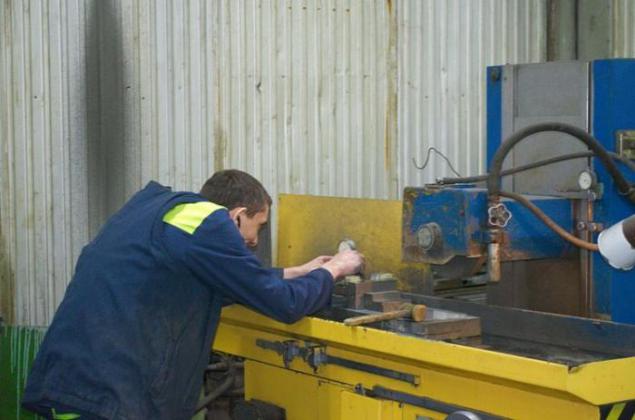 36. At the same time look to the fatal beauty of metrology. Beauty scolded me because it frightened them flash. Long apologetic. :)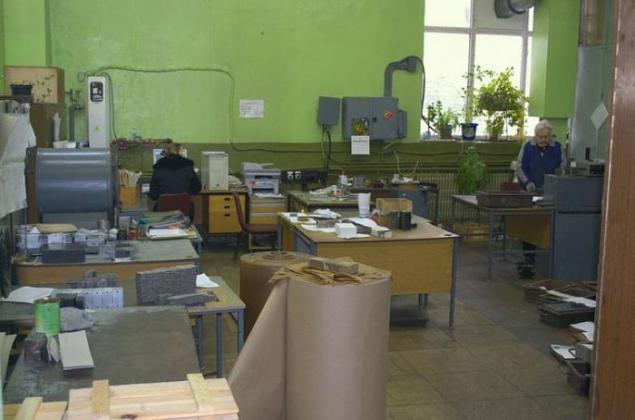 37. My neighbor, George Turner Makaritch also break. Looking at the icon in the corner, I remember that I was very intrigued by the principle of selection of images to decorate the walls in our shop. Nearby can be glued Rafael, any erotic perestroika, Durer, Konstantin Ivanov, a portrait of Putin and Russian Orthodox icons.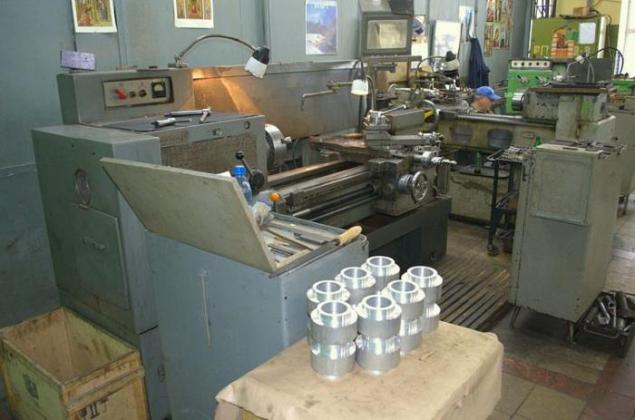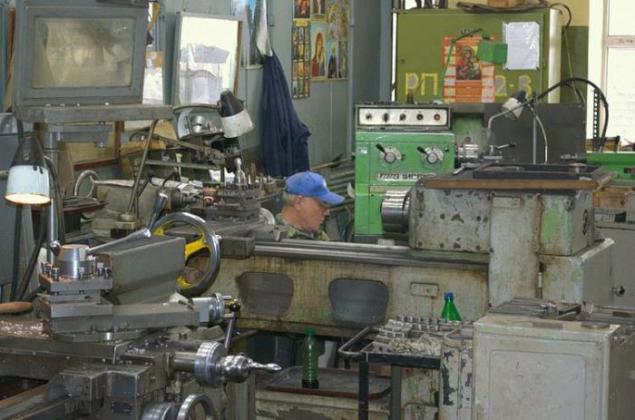 38. Lunch crept unnoticed.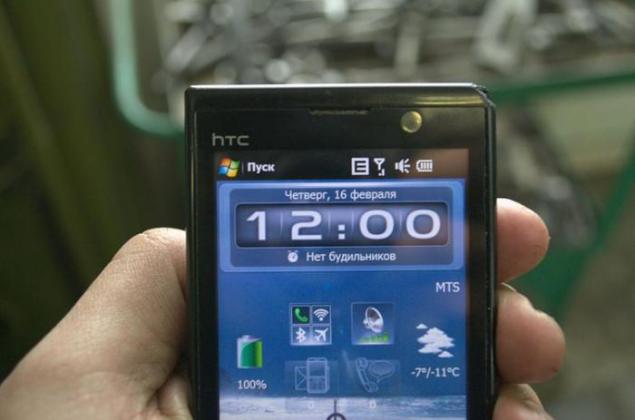 39. In the dining room, alas, my camera was not allowed, it is not ours, but the regime of neighboring businesses. Well, look out there and there is nothing in the actual fact. Snack, you can read zhezheshechku.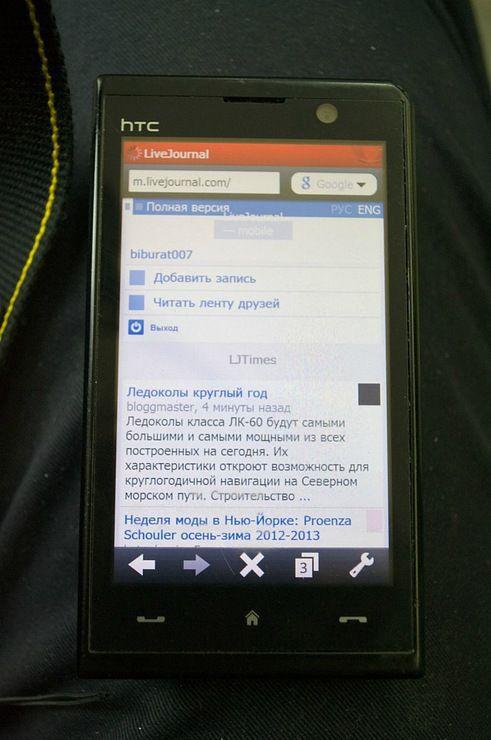 40. Again, the cause ...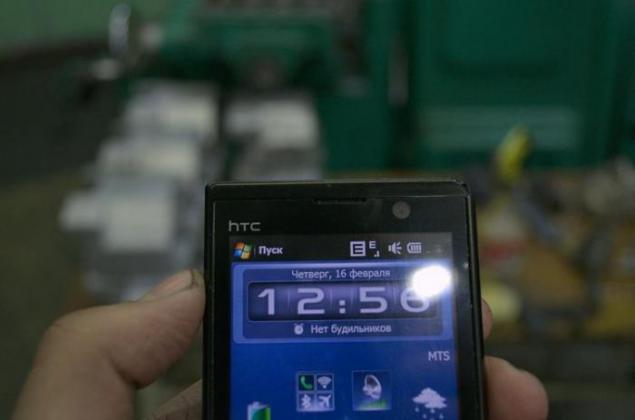 41. At least the case is moving, parts are becoming more meaningful outlines: square corners, clear the plane, everything I love. :)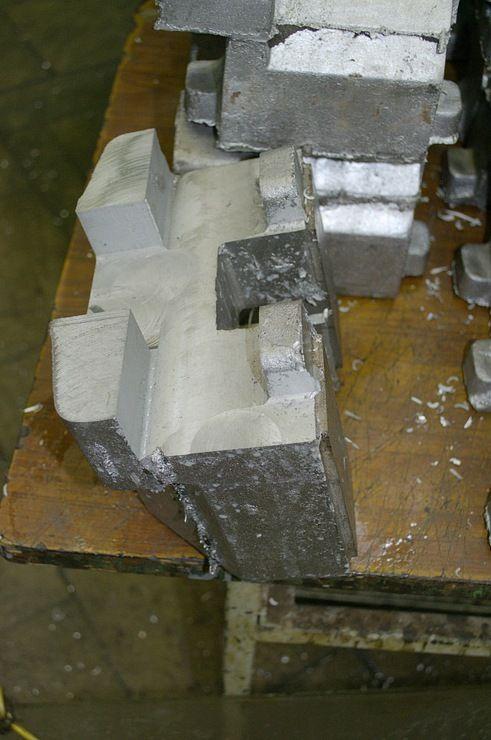 42. By the way, in spite of the incredible amount of spray and chip during operation, all mounting surfaces must be constantly maintained in a surgical clean, so no dust or drops something like this.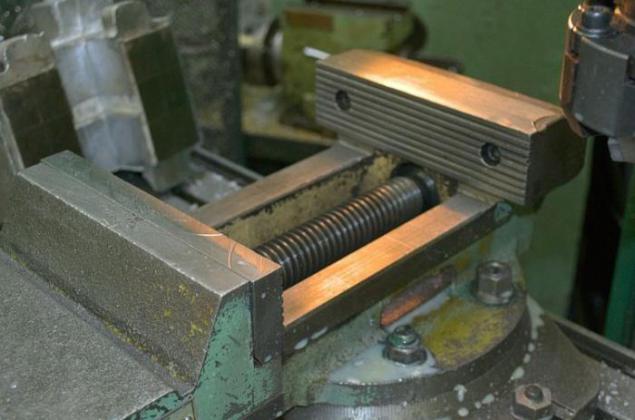 43. The end of the day, everyone goes home. And I remain, uh ... These three days I have an emergency overtime, from 8 to 8.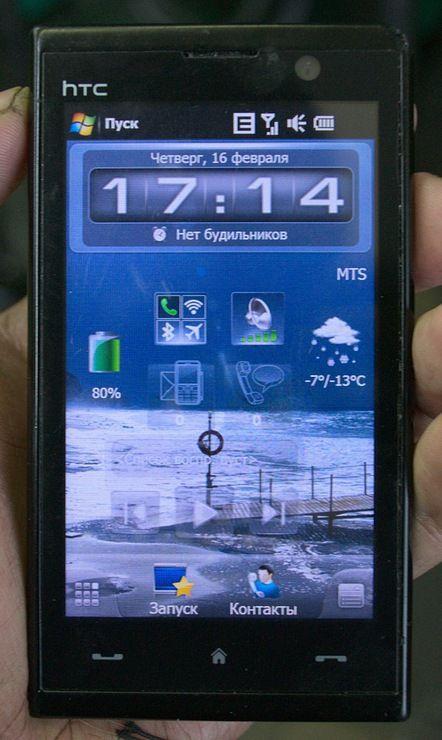 44. But it is possible to go for a fresh emulsion into the machine. Hmmm ... Word fresh course weakly associated with this ominous tank, personally I have to resurrect the memory of half life. =)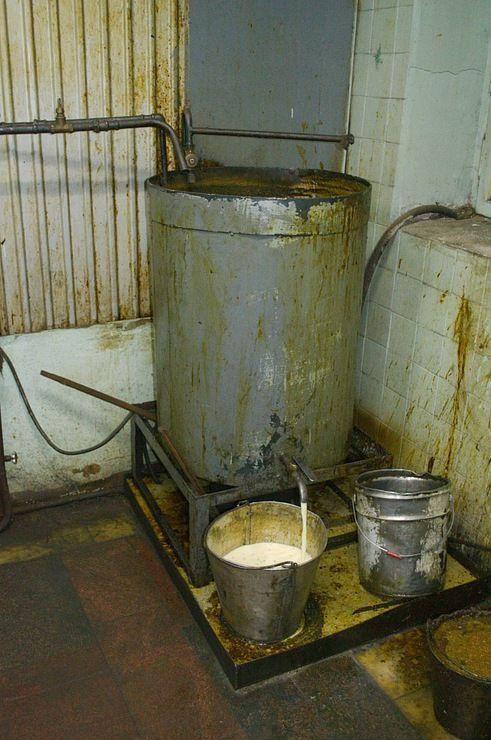 45. brew tea.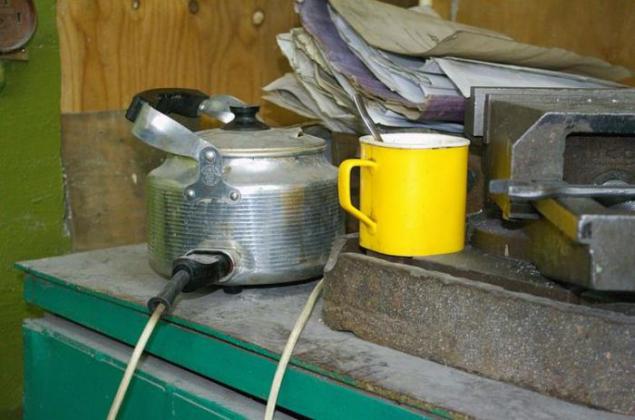 46. ​​Outside, romance, snowing ...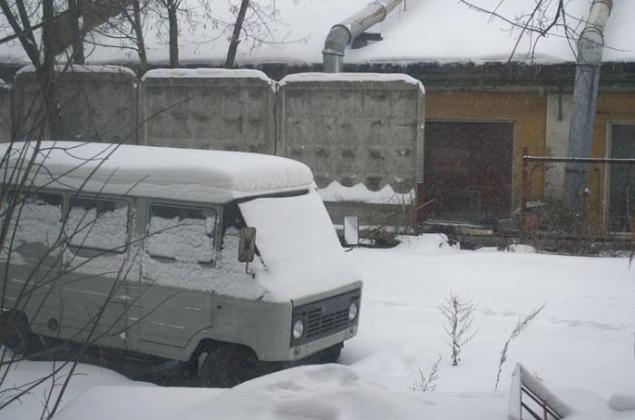 47. And I have a prose of life. :(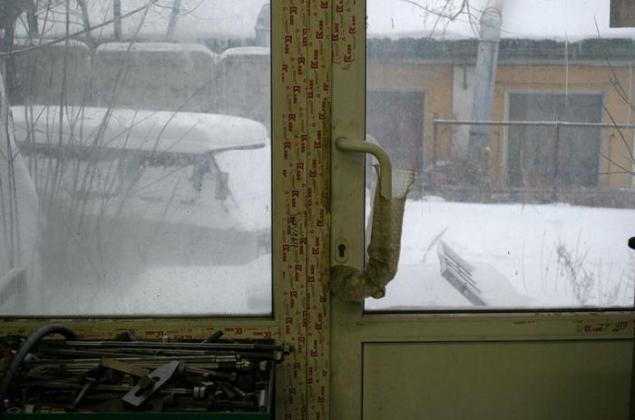 48. But hark! That's my working day was over. It is only necessary to clean and lubricate the machine. Note the amount of debris on the floor. That's why I think our tehsluzhaschuyu hero. =)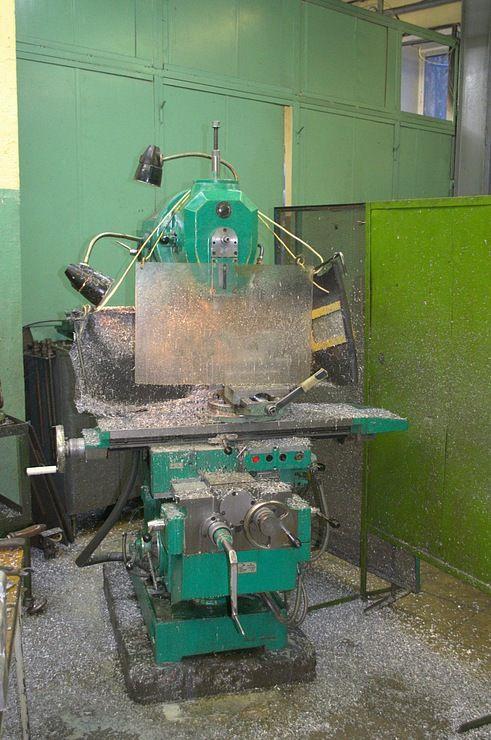 Few lyric: Somewhere in the 19.50 I got the battery chamber, in the fullness of charge which I was piously sure because substitutes took. Next photo on the phone. No, it was a spec Russian and white, the camera it is ... But a wise man once told me of similar cases: Lesh, on the fence here, too, it is written! Pechalka.
49. dumping onions. Mirrors harsh working men do not wash, it seems, essentially. :)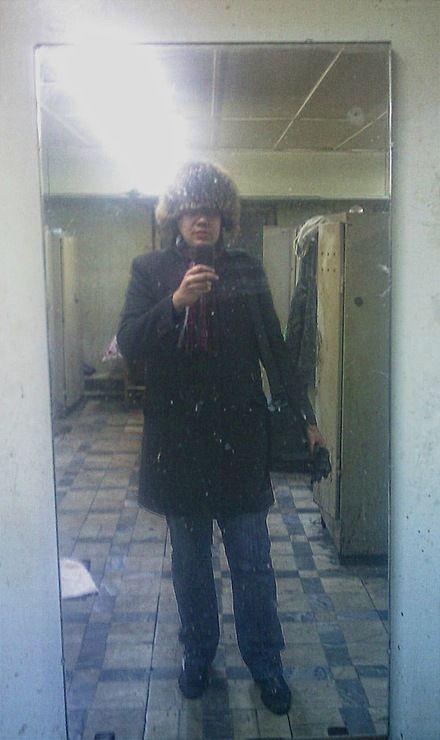 50. Boost the checkpoint.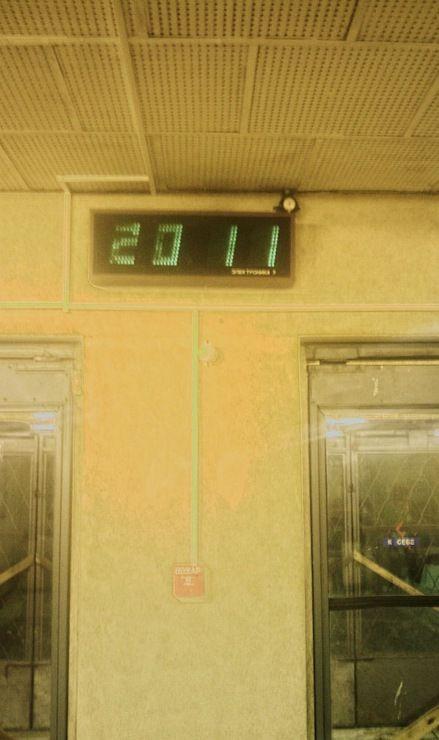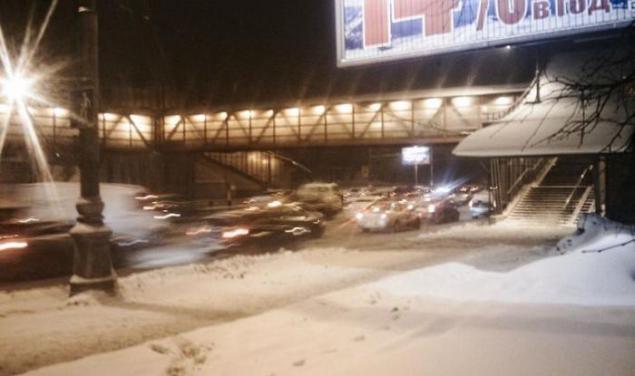 51. Evening Dmitrovka. Panacea desire to finally buy a car. :) But the bridge in the background, I'm afraid. :) Frogs and mice are not afraid of the bridge - I'm afraid. : D That is not so much afraid of how terrifying it is not my architectural style, not my ...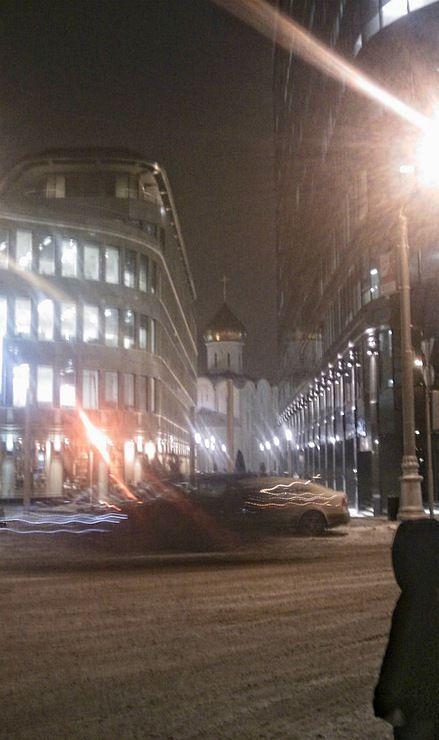 52. You can now fall to the trolley seat, turn the player BB King and drive slowly through the evening metropolis, say, to the Forest. I like something to this place.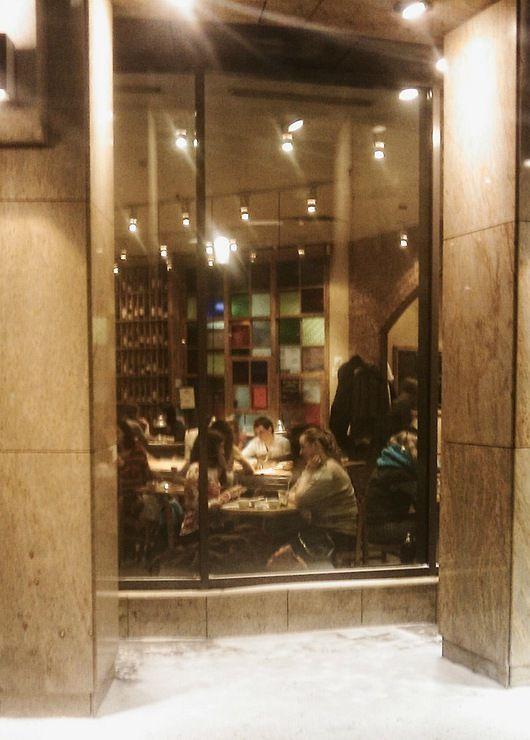 53. Workers labor office also has a rest.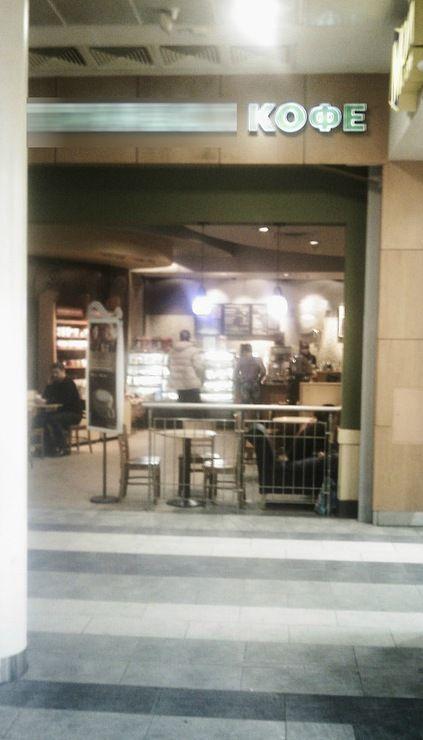 54. I think I'll drink some coffee, too.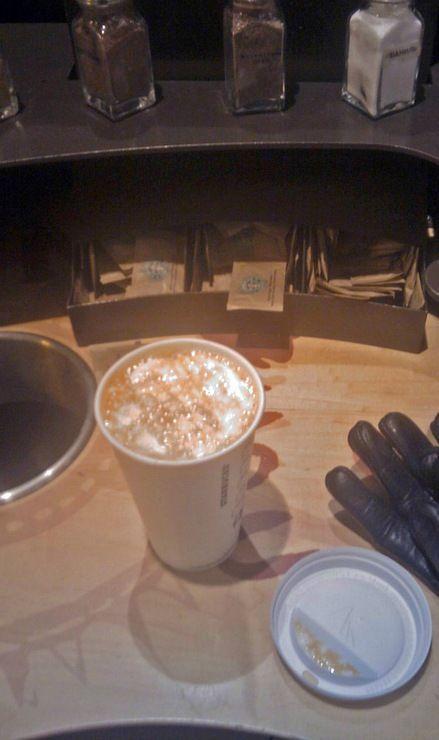 55. Home Sweet Home! .. :)