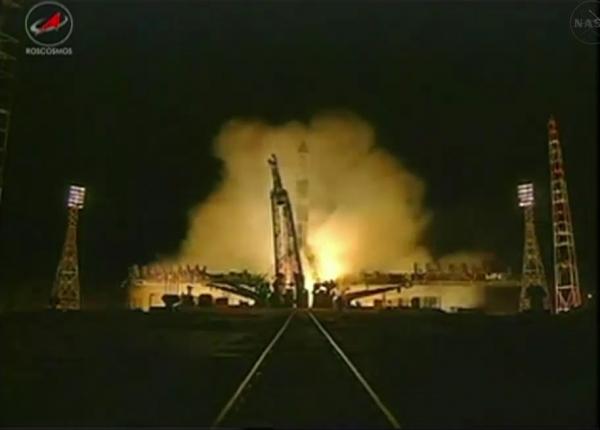 Not so long ago, was postponed for a month sending crew to the International Space Station. The reason - the damage to the capsule "Union" during the test.  
"This case was unsuccessful, but you understand that this is a complex industry in which anything may happen" - said Mike Suffredini, ISS program manager at NASA. "In my opinion, this is not an indication of the presence of any serious problems in the corporation" Energy "," which is the main developer of the Russian space technology.
This year, Russia has successfully launched two unmanned space missions. January 25 rocket was launched "Union" with cargo for the space station. February 15 was launched rocket "Proton" and the release of a new communications satellite into orbit.
Because of the accident that occurred with one of the rockets "Soyuz" in the past year, the launch of missiles was suspended until the reasons of the crash. As a result, the ISS crew flown into orbit in November, as the astronauts to use these missiles to be sent to the station.
Failure to start unmanned spacecraft "Phobos-Grunt" failed mission after failing to leave Earth's orbit. His goal was to collect soil samples from the surface of Mars satellite, but in the end he just flew to the Pacific Ocean.
Suffredini said that Russian colleagues are very serious about emerging issues and seek all possible ways to solve them.
The main reason for such excitement on the part of NASA with respect to the "Union", is that America simply do not have transport to ferry astronauts to the ISS, and Russia is now the only party to the agreement who can do it.
John Logsdon, professor emeritus at George Washington University in Washington, believes that the problem of Russian space exploration can be enclosed in a loss of the engineering staff and technical skills as a result of the political transition phase and reducing funding. He believes that Russia is only in recent years has moved to the level of "adequate funding».
But, despite all the difficulties, NASA and Russian representatives, together with industry experts, officially confirm continue to work with the ISS.