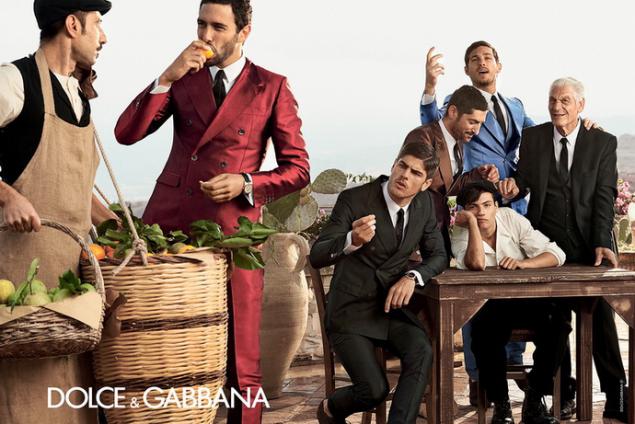 This casual Italian elegance permeates the entire new collection of men's clothing Dolce & Gabbana Spring-Summer 2014. The suit is obtained quite traditional, but at the same time unique and original. As always, the collection demonstrates the great taste and balanced proportions. Clean lines and a gorgeous silhouette cut favorably emphasize the dignity of the figure. The image obtained by a simple and effective. This style is completely independent of time and always remains relevant.
The color scheme of menswear collection Dolce & Gabbana Spring-Summer 2014 is also characteristic of the elegant style: basically it contains blue, gray and brown tones.
Proposed kits allow you to create the image of a strict no-frills. However, no cost and without bold accents such as shoes without socks.