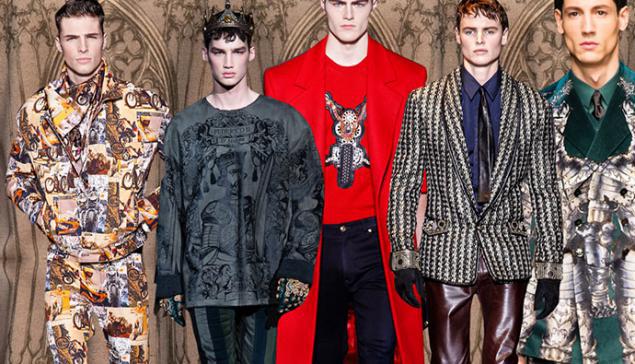 Yesterday in Milan Men's Fashion Week kicked off the season autumn-winter 2014/15. Traditionally, Buro 24/7 Ukraine talks about the most interesting shows.
Dolce & Gabbana
Dolce & Gabbana switched from a fertile topic - rich Sicilian folklore, to the Middle Ages. From its roots, however, they did not think to come off - geographically the scene of all was the same Sicily: on svitshotah (some of them were sewn leather on the principle of coats - fur inside) settled Image Norman King Conqueror, on the heads of some models flaunted Crown, who acquired a very different sound than the Italians in the women's collection.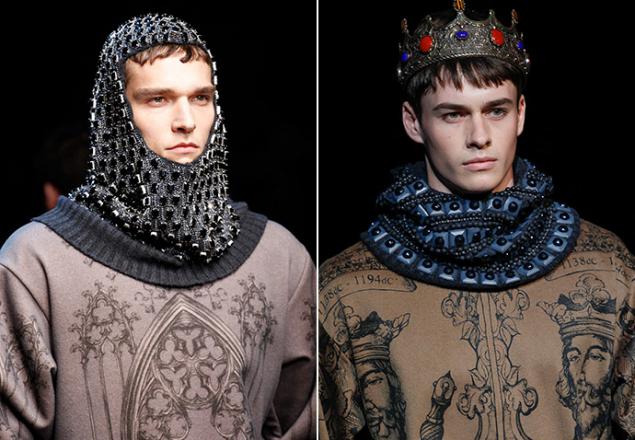 Saints church, armor - all Dolce & Gabbana with their inherent generosity moved to suits, coats and coats. Luxury fur hoody, decorated with a cross, balaclavas and sweaters, coats of mail - in the collection was a lot of amazing things. In reality the audience back double-breasted pinstripe suit, typical for Dolce & Gabbana and traditional outputs models in lingerie.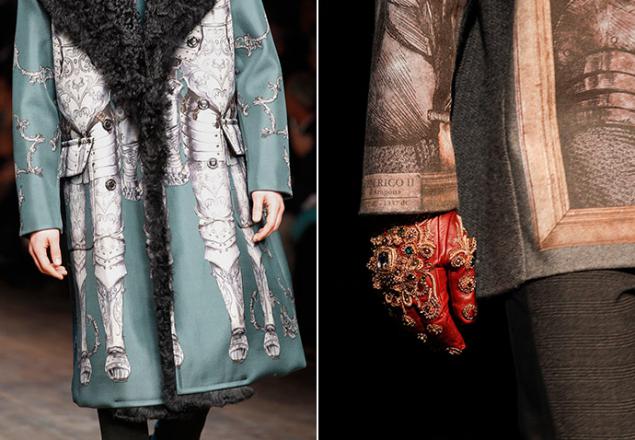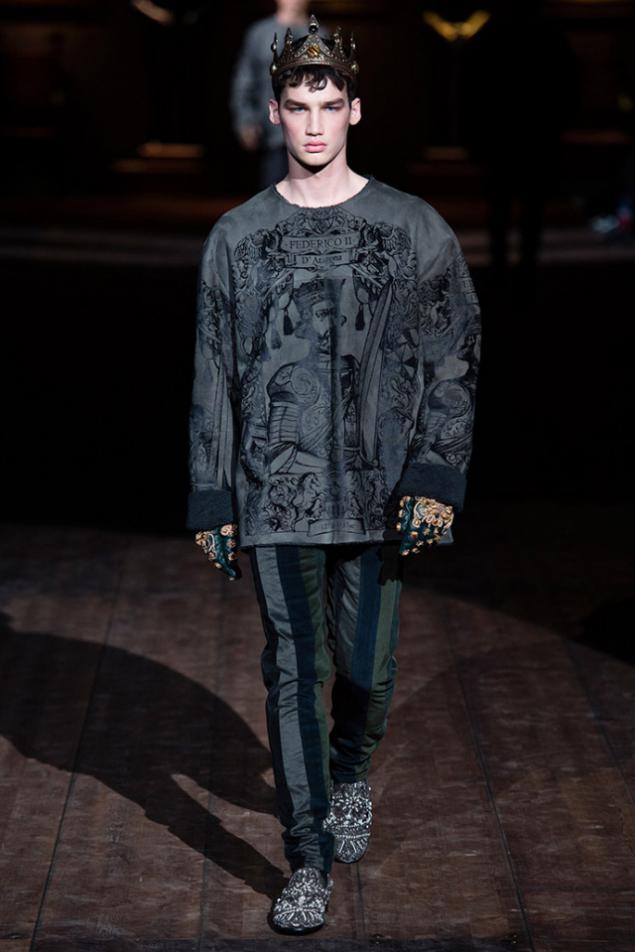 Versace
Donatella Versace is sure that her collection autumn-winter 2014 - for a bold new generation. At least, this generation would grow at a biker and cowboy romance - these rough sense of masculinity has been incorporated into a rollicking style Versace.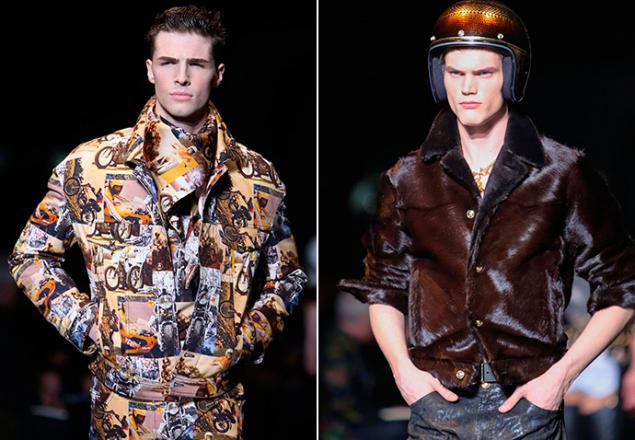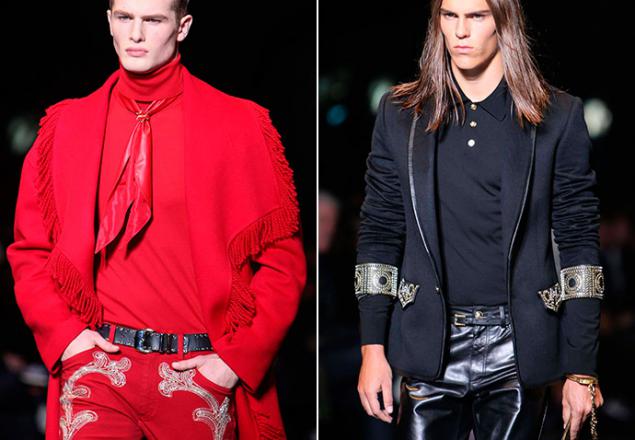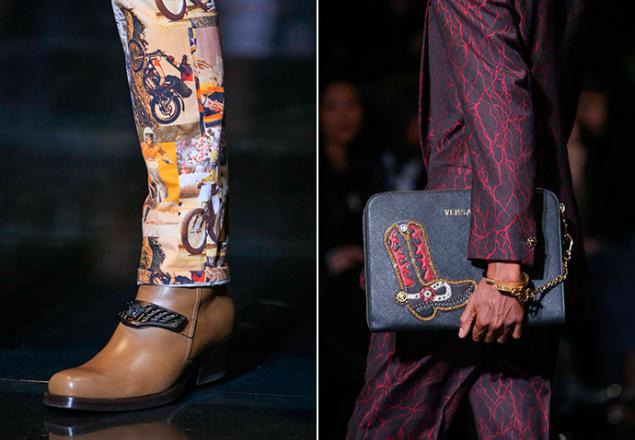 Donatella can stylize images to the upper limit, where hype divides the territory with humor and decency: the podium went models in leather leggings and shorts, bandanas, for quite Ordinaries suits settled cacti, horseshoes and Lone Star, and jeans, shirts and jackets got prints a motorcycle. The most popular accessories in the collection are bolo ties, again with the stars, foppish motorcycle helmets and bags for laptops, which were fastened to the hand cuffs. It would be interesting to bring bikers with Kovboysha Versace Chanel from the last show in Dallas - now that would be magnificent pair!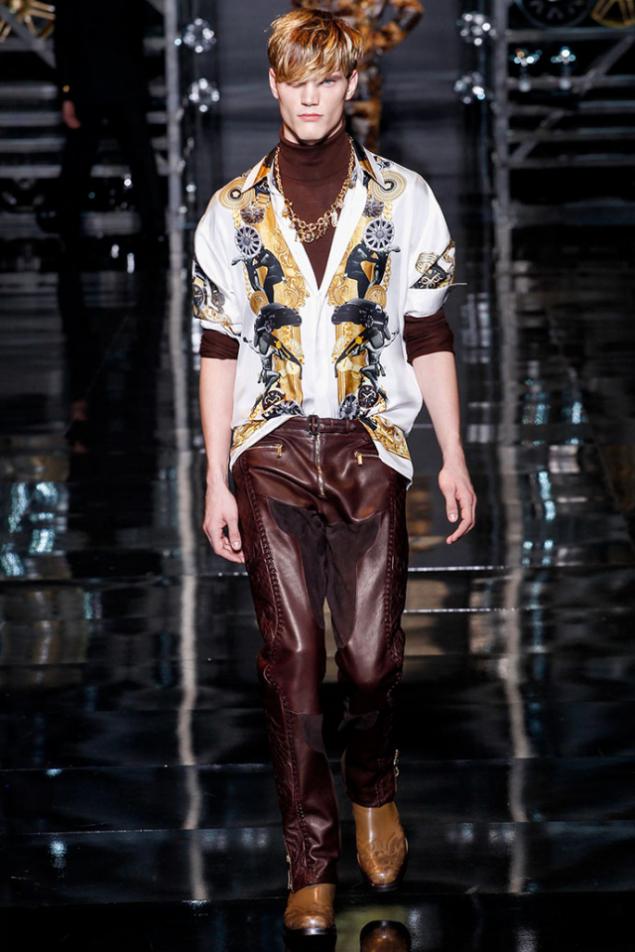 Ermenegildo Zegna
Despite the fact that Stefano Pilati gave guests a display space videoputeshestvie, his second men's collection as creative director Ermenegildo Zegna was very down to earth. Pilati as a modern classic feel more than confident, offering men to wear on top of the classic gray suit coat, including cashmere, wool parks with fur-lined hooded quilted coat, tied in the manner of blankets, and even bombers. All this - in a cage, dark natural hues.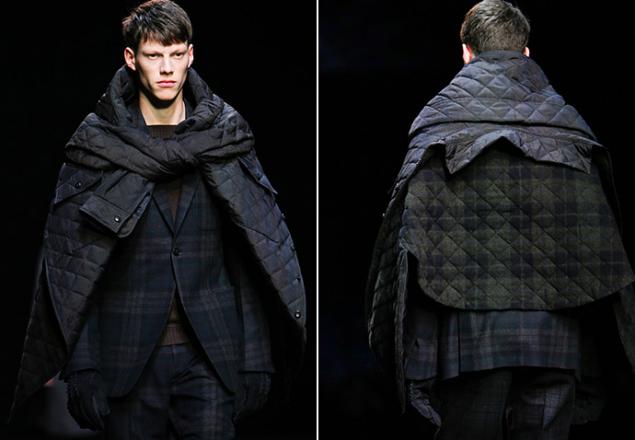 Hero collection Pilati impression of a strong, peaceful and a great (not least due to outerwear oversized) men - such as that and pull out of trouble, and will give a hand.