July 5th celebrated his birthday handsome Sean O'Pray, who is now one of the best places on the Olympus fashion industry is among the most sought-after male models. Actually he was going to study childhood marine fauna, but once his photos posted on the Internet, saw Knowle Marin - stylist and fashion director filming ... Since then, Sean has become a face of Calvin Klein, Giorgio Armani, Versace, Dolce & Gabbana, Gianfranco Ferré , H & M, Marc Jacobs, Emporio Armani, Lacoste, Dsquared2, American Eagle, Bottega Veneta, DKNY, Fendi. It is no secret that the male career model for the order less than brilliant career top model woman. And their fees are much lower and much less than they are recognizable, so the conquest of the fashion Olympus for men equals conquest of Everest. Here is a list of the most successful and fortunate of them.
1. Sean O'Pray.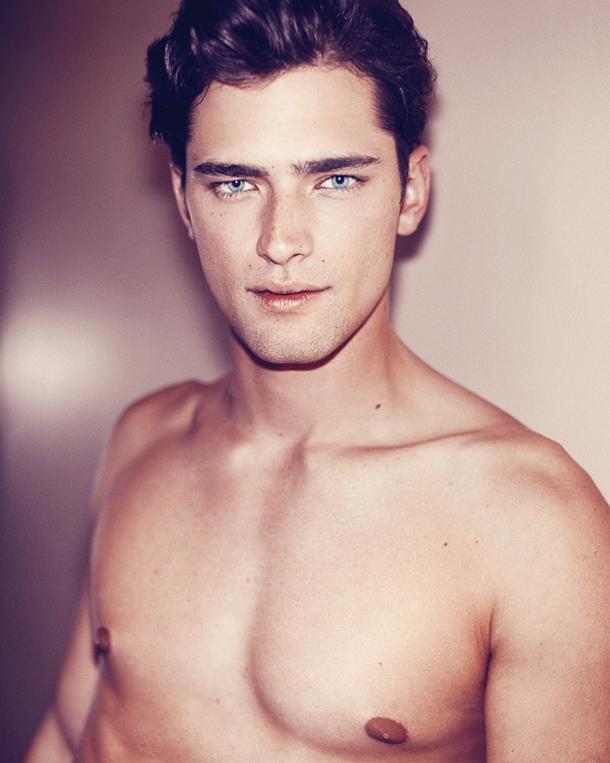 2. Tyson Ballou.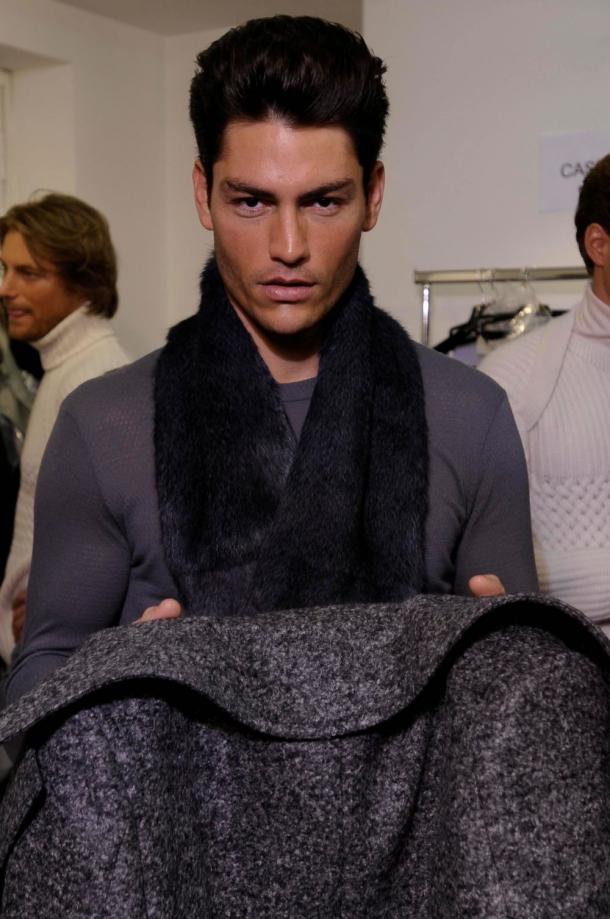 Tyson Ballou is now a true fashion icon. Tyson started with Texas podiums, and now stands with his photographs can be found in all major cities of America and Europe. Bullough worked with such famous brands like DKNY, Moschino, Versace, Armani, Valentino.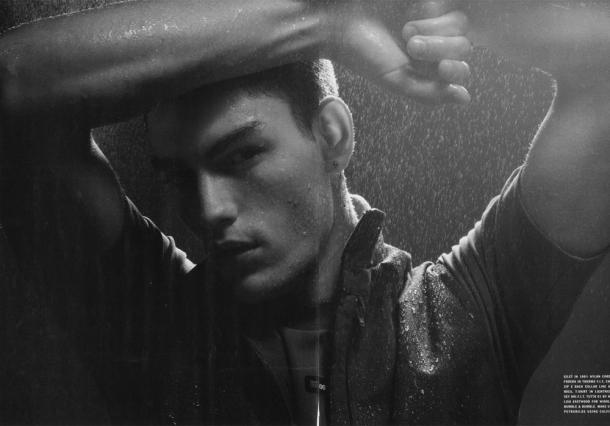 Also starred for Vogue, Jalouse, Numero, Harper's Bazaar. In 2010, the screens out the famous promo video glasses collection Dolce & Gabbana, where top model passionately embraced with the Madonna.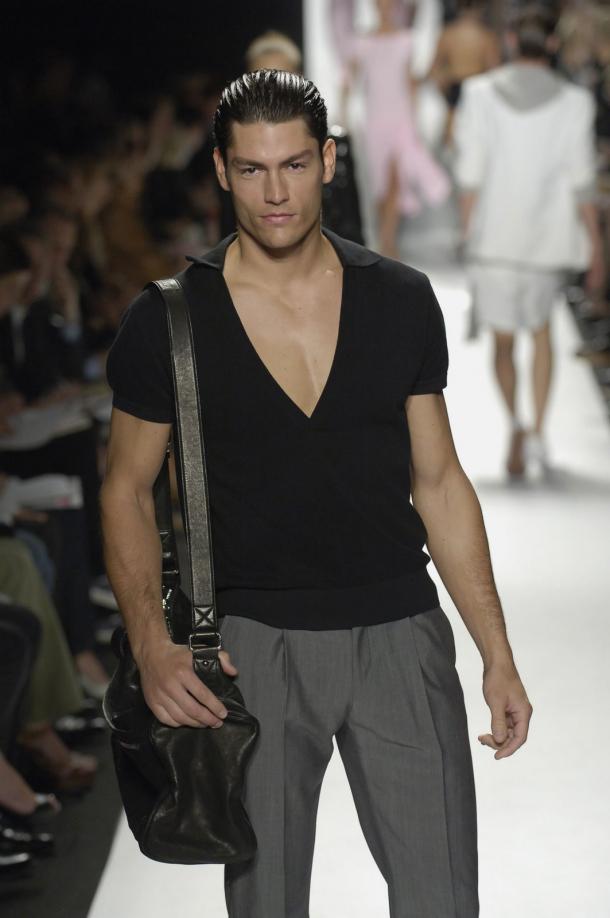 3. Simon Nessman.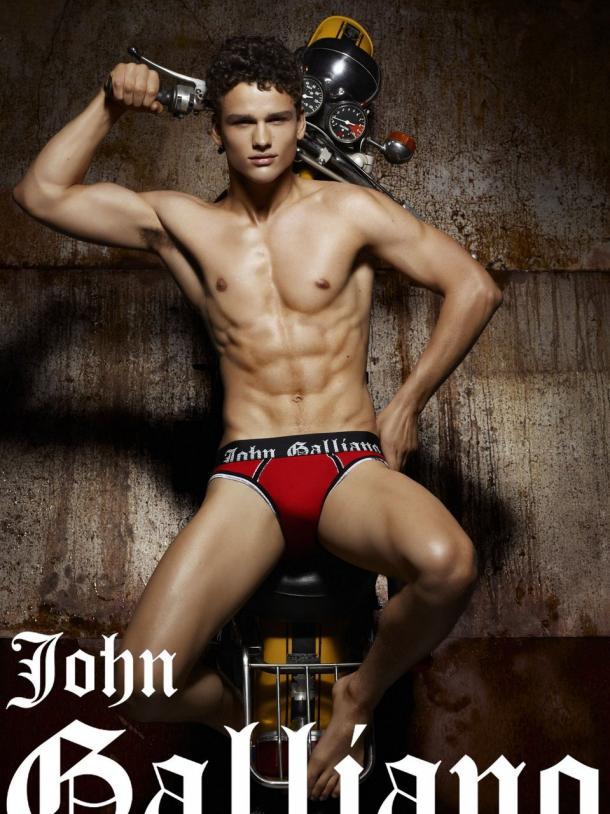 Nothing would this have happened in the fate of Canadian Simon Nessman, if not older sister of his friend on his own initiative did not send him pictures of a modeling agency. There his appearance noticed a great commercial potential because Nessman looked courageously and at the same time, sophisticated and exotic. What would have looked favorably as in advertising and on the podium.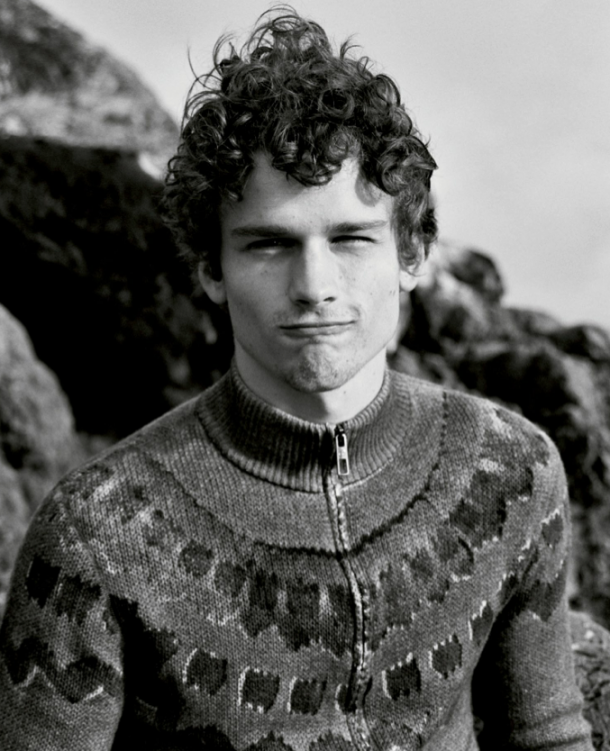 Soon it rained contracts. But even earned recognition from such a fashion as gur Roberto Cavallo, Yves Saint Laurent and John Galliano, Simon continues to cooperate with the democratic brands - Gap, Lacoste, Tommy Hilfiger.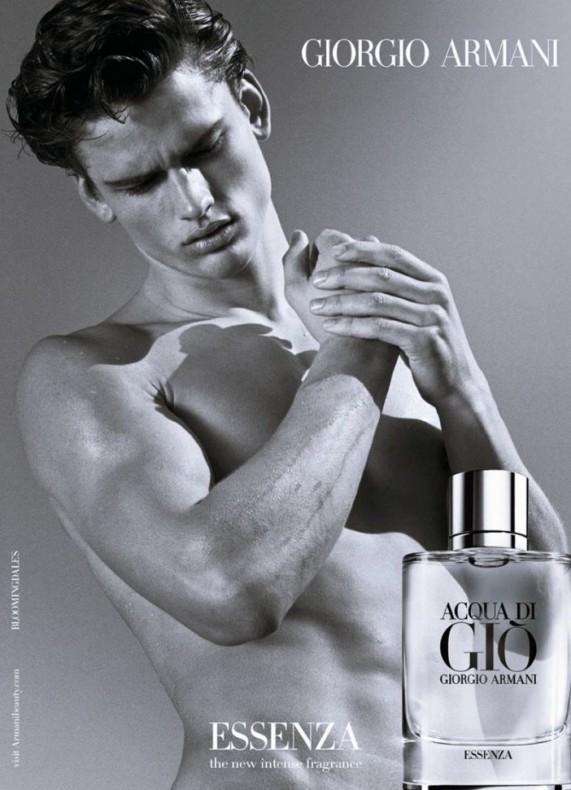 4. Noah Mills.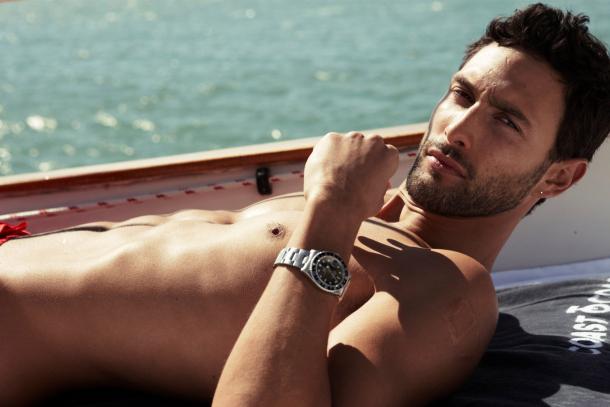 In the case of Noah Mills also initially contributed girl - his sister sent him pictures of a modeling agency in Vancouver. Already in January 2004, he first walked on the runway, taking part in shows and collections Gucci Yves Saint Laurent in Milan and Paris, and in early 2005 signed by the Dolce & Gabbana, which is working to this day.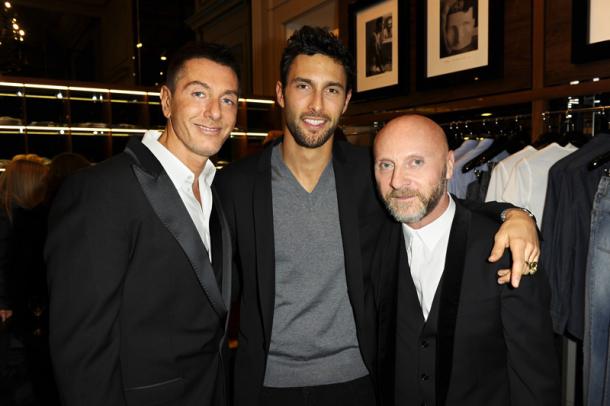 It is worth noting that Noah was lucky to appear together with the most famous top models of the planet: Naomi Campbell, Claudia Schiffer, Laetitia Casta, Natalia Vodianova and others.
5. David Gandy.
David Gandy is considered one of the most experienced representatives of the male modeling business, where he came in the early 2000s. At first, won the main prize of TV contest, which gave him the opportunity to sign a contract with the agency Select Model Management.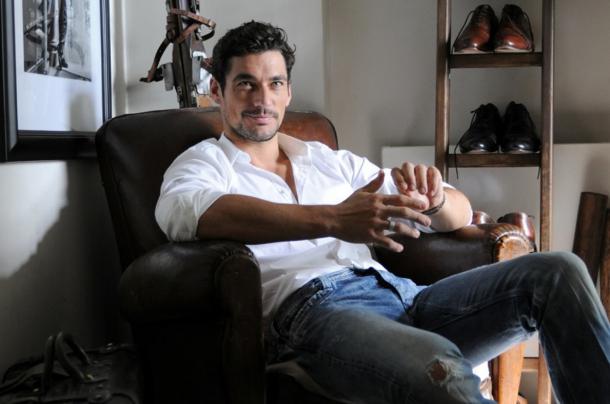 However, against the background of fashion androgenic youth he looked like a real fitness instructor, and so for a long time he was offered exclusively to promote mass-market brands. As a result of the endless catalogs Gandhi pulled Dolce and Gabbana, he became the face of the brand in 2006. His career finally took off sharply.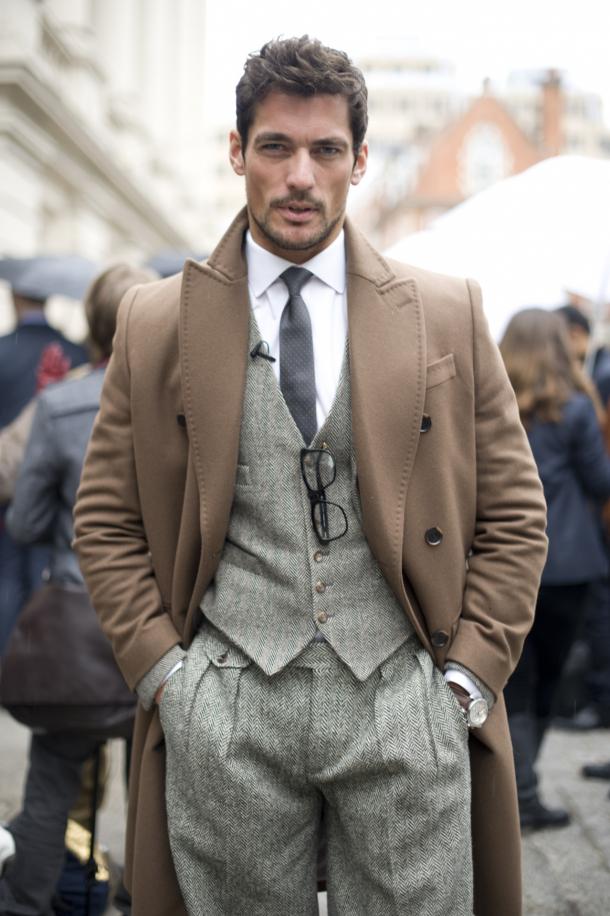 6. Ben Hill.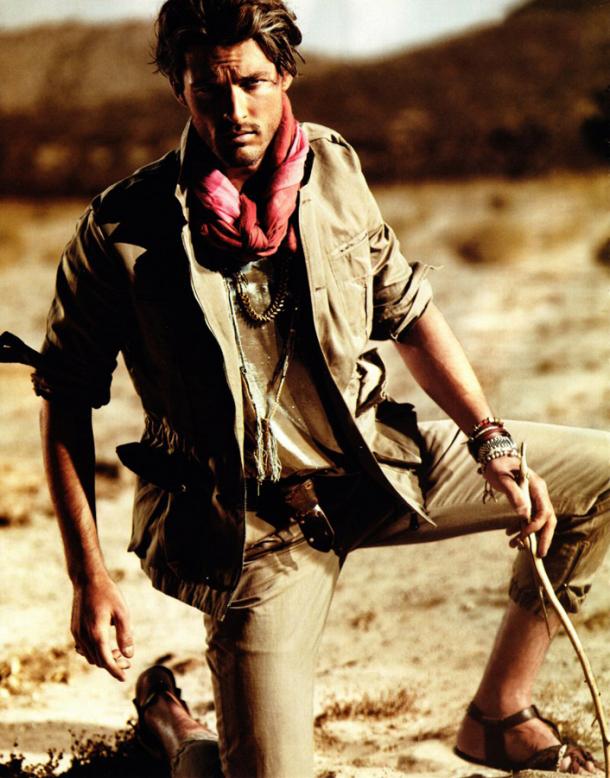 Ben Hill became famous later. To participate in shows Dolce & Gabbana and Vivienne Westwood, he was invited, when he was nearly 30 years.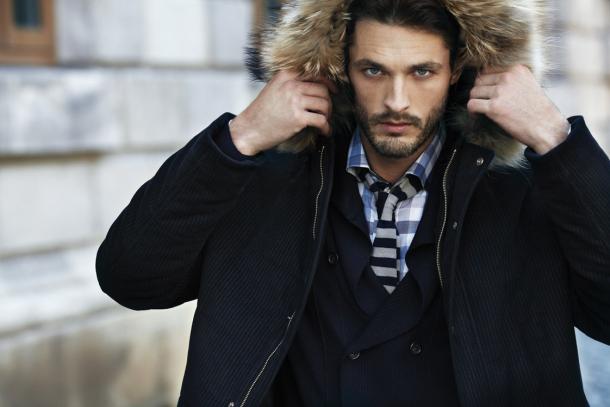 Only when the hair Hill was covered first gray hair, his photographs have appeared in the pages of fashion magazines. He has worked with different brands, but often Hill represented the brand Louis Vuitton and Tommy Hilfiger. By the way, Ben has a degree of industrial electrician.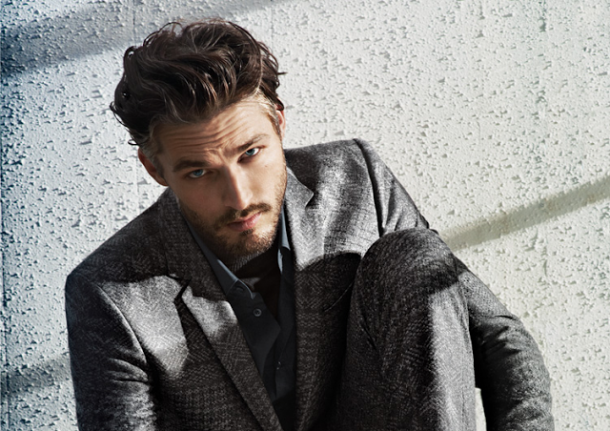 7. Jon Kortajarena.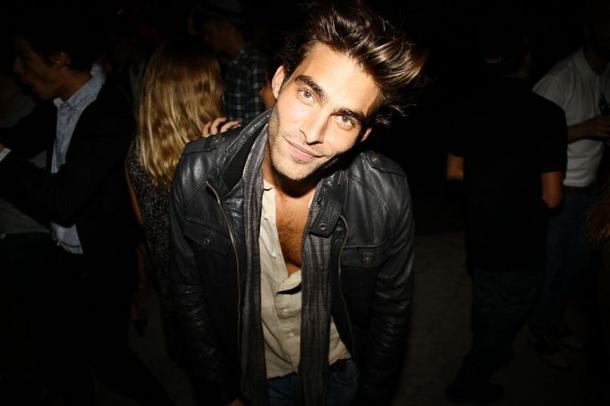 Another one of those who likes fortune - Spaniard Jon Kortajarena. As a teenager, he accidentally hit the fashion show in Barcelona, ​​where a beautiful green-eyed young man noticed a representative modeling agency View Management and offered him a part in the trials. After a few months Kortaharena appeared on the catwalks of the world.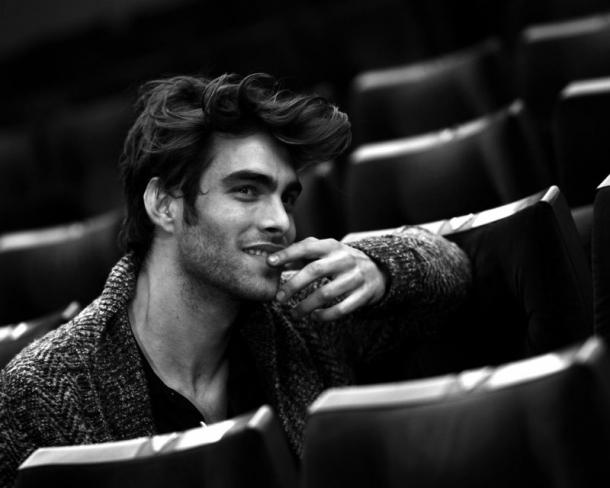 In 2008, L'Officiel Hommes dedicated to John the cover and 200 pages of his spring-summer release. He is now taking its first steps in the movies. On account of his small role in Tom Ford's "A Single Man».
8. Mathias Lauridsen.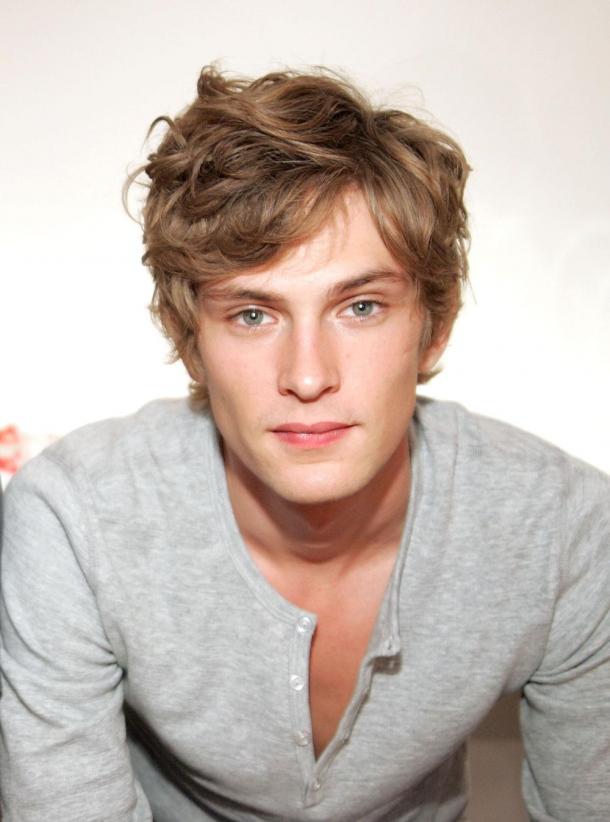 Mathias Lauridsen - a handsome man with a scar. This is his distinctive fashion mark. And all the make-up artists in every way his stress. Although he is not very happy Mathias talks about his famous scar. We only know that in his youth he flew in the face of a fragment from the bottle. But under what circumstances it happened - is unknown.
Lauridsen almost like a Linda Evangelista, just to Bianca Balti. Mathias is so elegant as they will be graceful man. In his appearance intertwined perversity and innocence. A kind of Kai "Snow Queen". Danish top model shot by Karl Lagerfeld himself. He also participated in advertising campaigns Jil Sander, Louis Vuitton, Hugo Boss, Hermès.
9. Arthur Kulkov.
Typically, the most famous Russian men in the world modeling all Danil Polyakov, which can defile the catwalk as in the male and in female form. But on his income still ahead Siberian Arthur Kulkov. Even in his youth, he moved to the US, where he graduated from the College of St. Francis in Brooklyn, received a Bachelor of Business Marketing.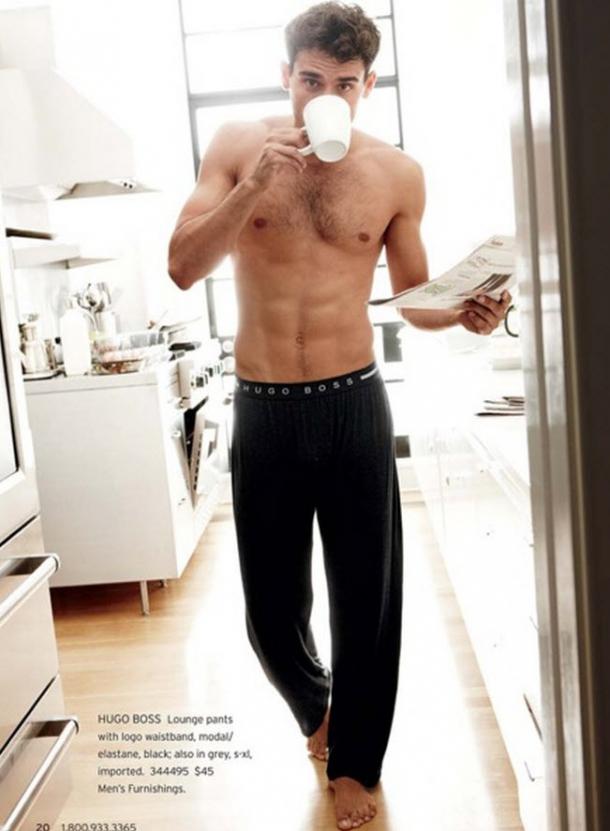 One representative modeling agency drew attention to Arthur when he was just playing football with friends. At first, the young man took this idea with hostility and flatly refused to come to the audition, but then all agreed. As a result, plastic bags each fashion season concludes at least one new contract, and sometimes several.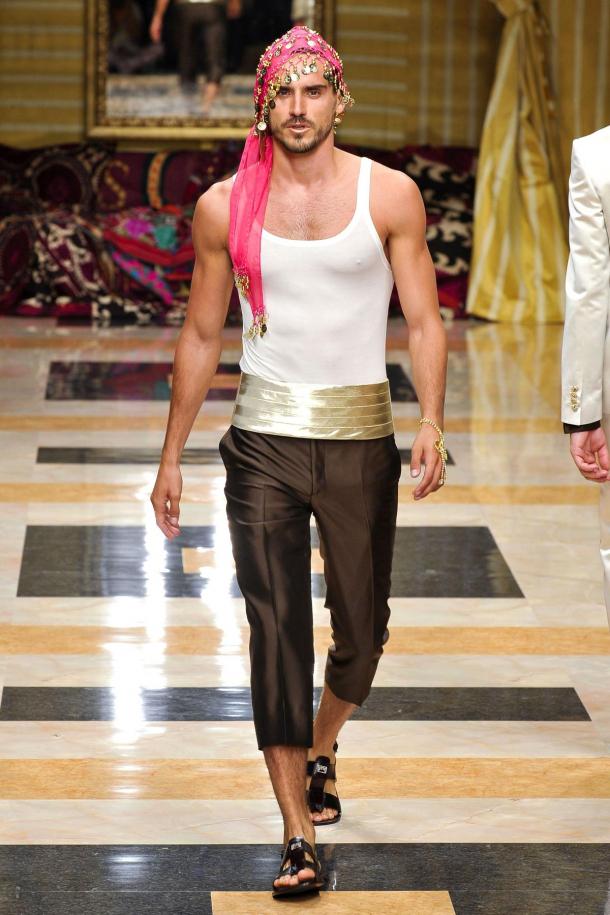 10. Adam Senn.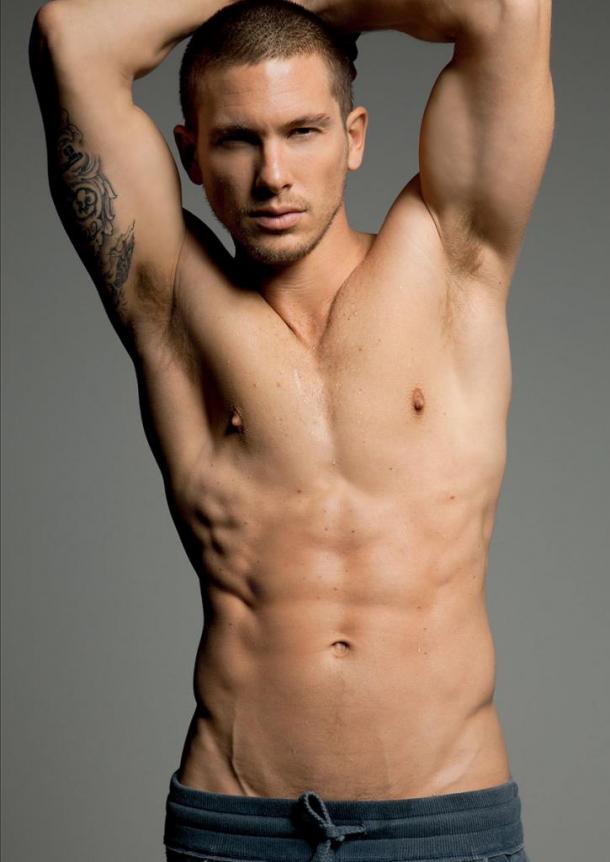 Adam Senn appeared in modeling right after school. Charming young man in the lobby of the hotel saw the Texas agency manager Re: Quest Models. Senn immediately agreed to a modeling career. By the way, it was the first big-name photographer Mario Testino.
Adam starred in the controversial advertising campaign Gucci, in which the model appeared before the audience with bare intimate parts of the body, the hair which were shaved in the shape of «G». Participated in fashion shows Versace, Valentino and Dolce & Gabbana. Became the face of men's fragrance One Sport by Dolce & Gabbana.