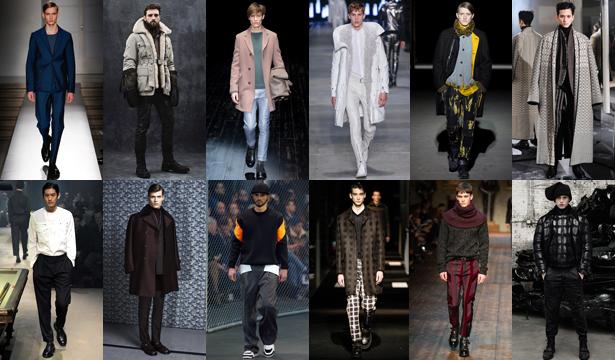 The best images of the men's collection autumn-winter 2014-2015
According to the legend of creation - first was a man, then, on the basis of its best qualities and small weaknesses, was created woman. And in the fashion world: designers are the first men's collection next season, after - women. January 2014-th in the fashion world was marked by male marathon shows autumn-winter 2014-2015, and from January 6 in New York starts showing women's collections. Want to choose for you the best male images from famous designers, and compiled a list of the main trends of the season.
Fur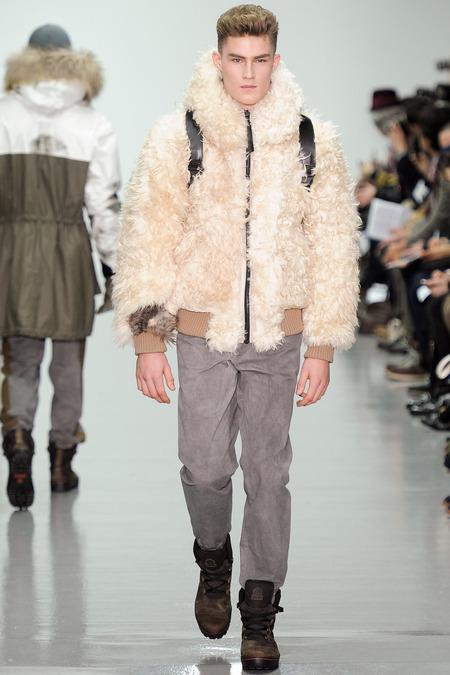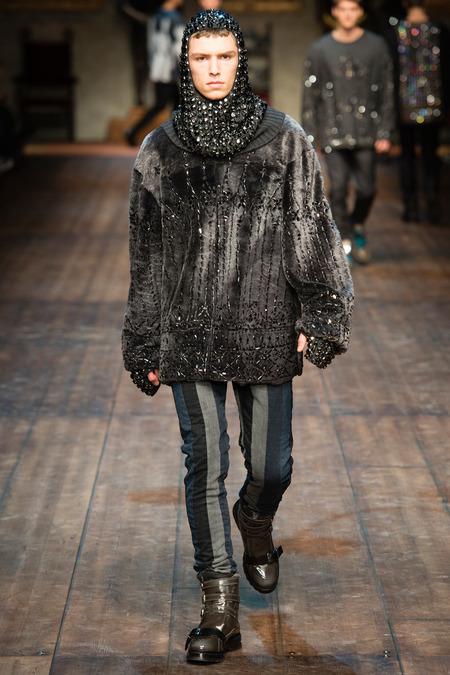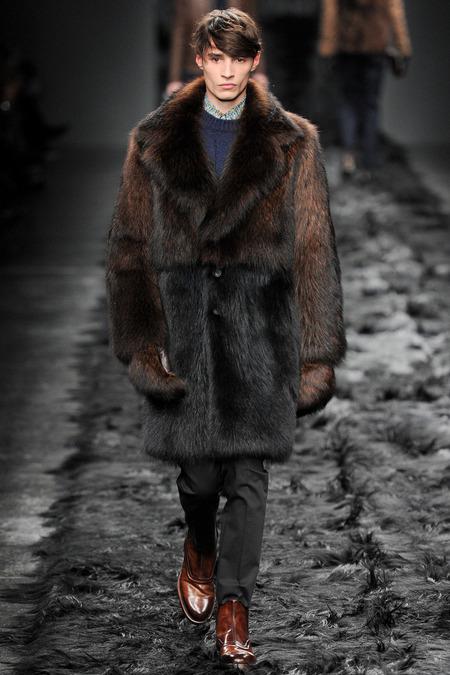 Christopher Raeburn, Dolce & Gabbana, Fendi
The main trend of the season autumn-winter 2014 - fur. Classic coats, coat the floor, sweater rabbit and trim cuffs and collar fur - that these details should pay attention to real hunters coming winter.
Neoprene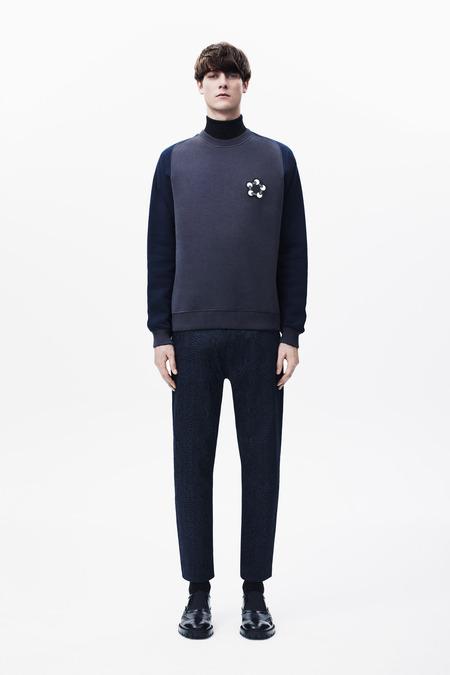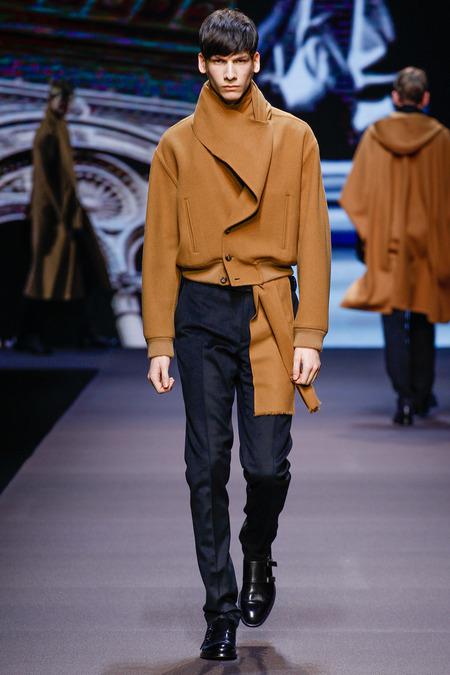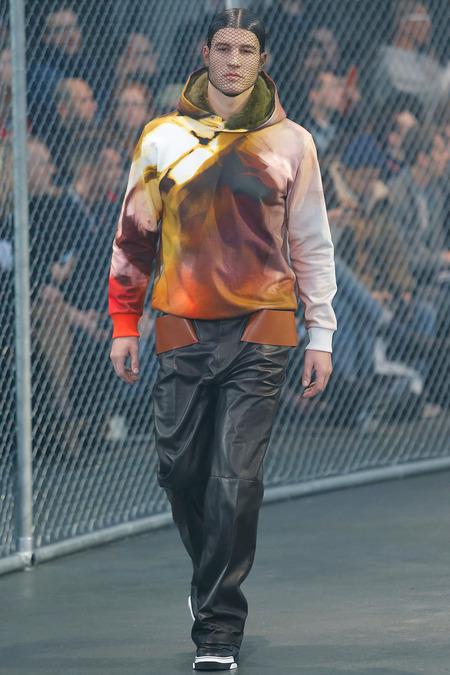 Ermenegildo Zegna, Christopher Kane, Givenchy
Neoprene - synthetic rubber, ultra-modern material that every season is increasingly gaining popularity. He keeps excellent shape, warm and not crumple that is so appreciated by men. Most often, designers make him a robe and svitshoty, and other things of unusual architectural forms.
Oversayz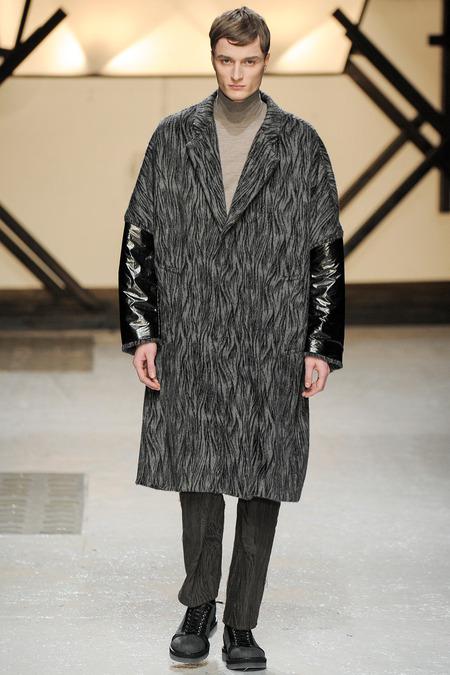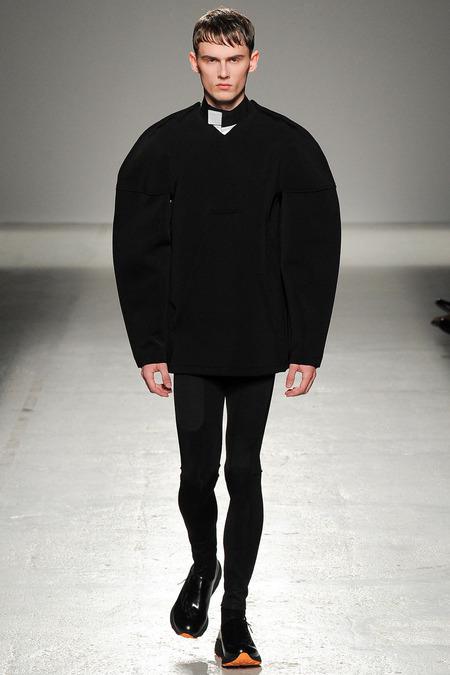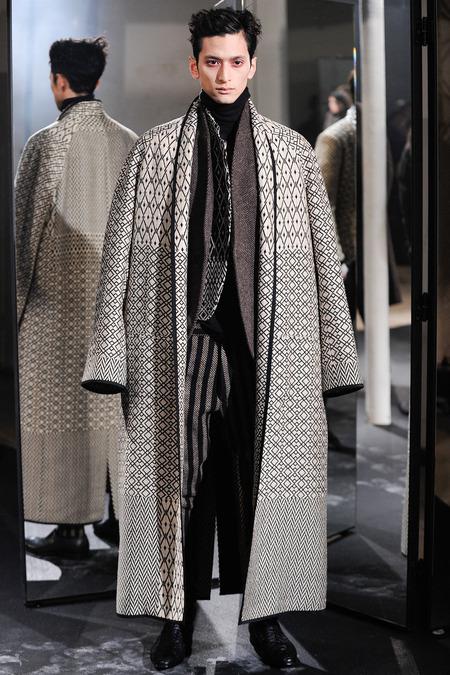 Haider Ackermann, John Galliano, Damir Doma
A distinctive feature of the next season is accentuated masculinity - pants-pipes, close-fitting jackets and androgynous silhouettes on the backburner. Oblique seven feet at the shoulder and a massive torso are due silhouettes oversayz: wide coat, voluminous sleeves and shapeless sweaters spacious - that they are heroes podiums.
Metallic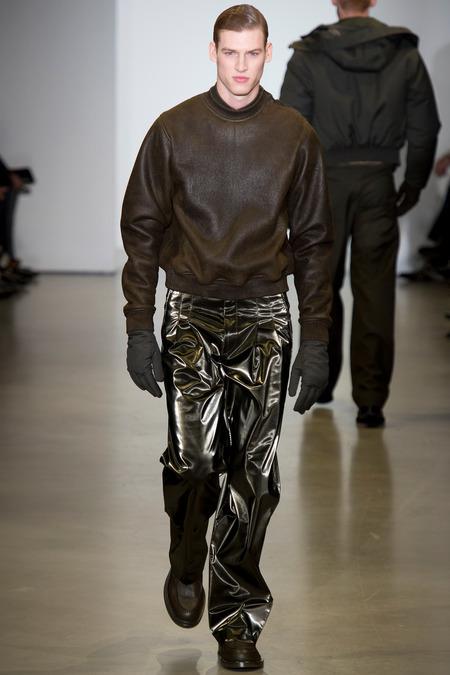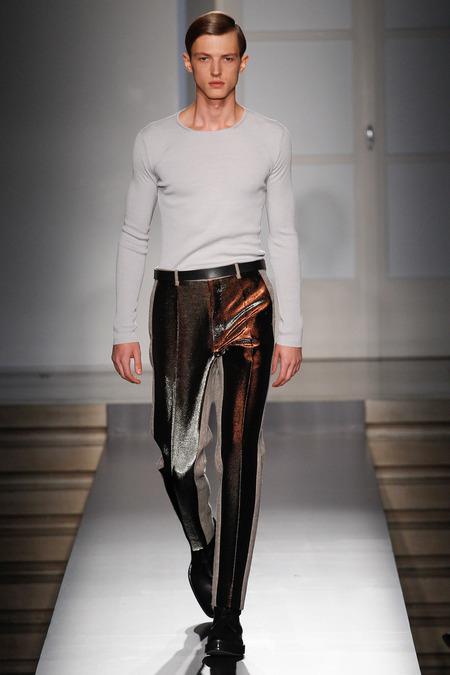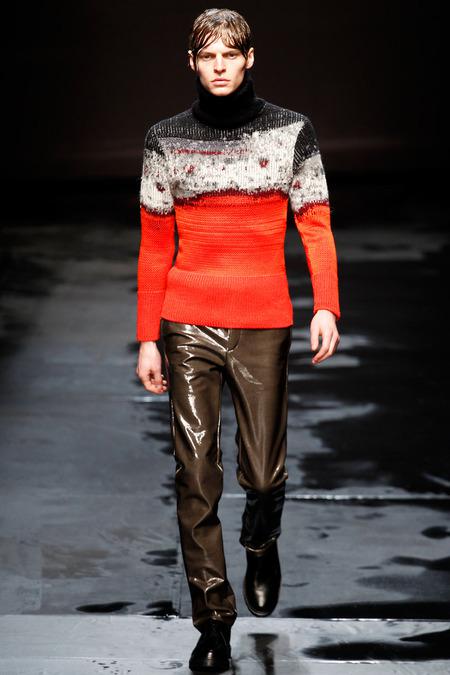 Calvin Klein Collection, Jil Sander, Topman Design
Make a man put on a golden thing - almost impossible, but this fall they have found a noble shade of copper and platinum. Gold next season reflects both the Middle Ages and futuristic motif, especially liked designers slacks with metallic effect.
Under your belt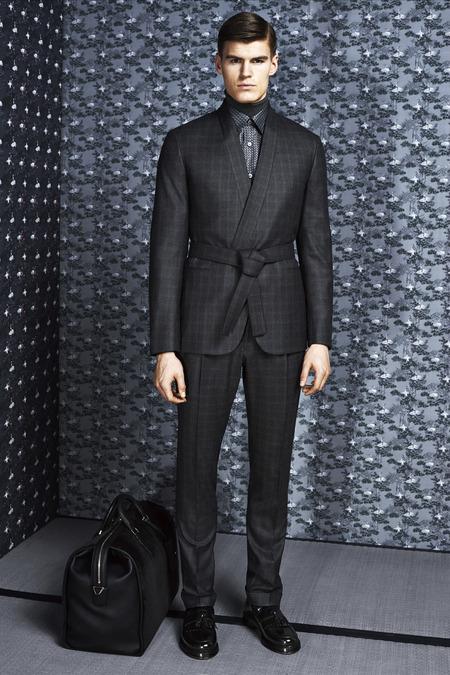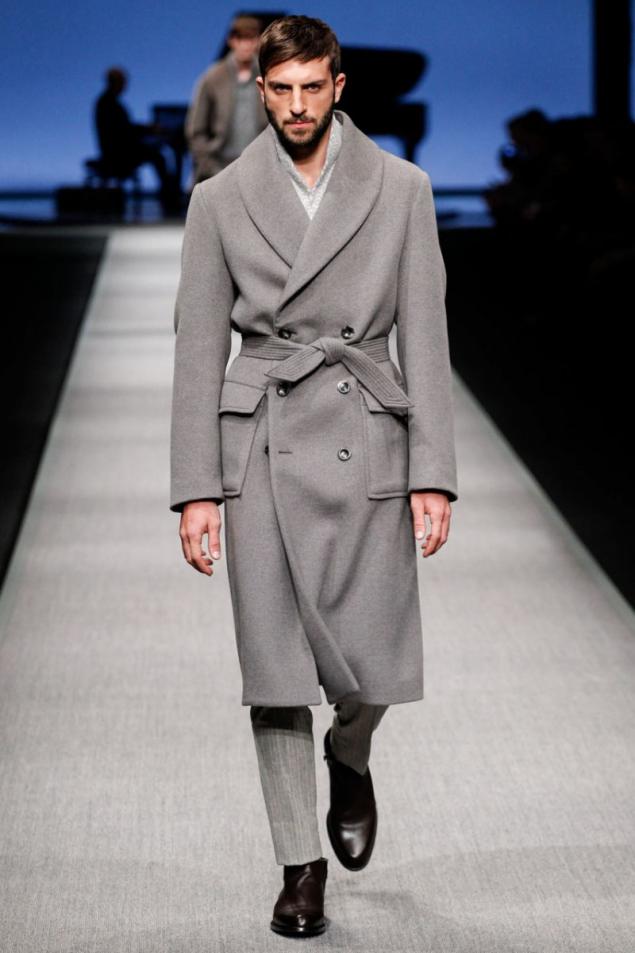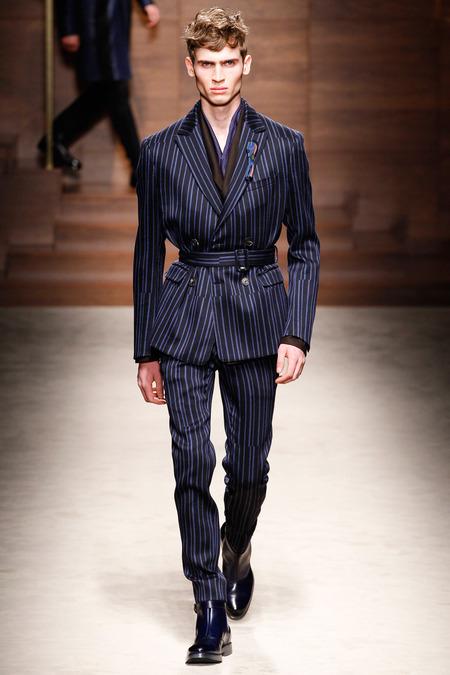 Canali, Brioni, Salvatore Ferragamo
In the men's collection autumn-winter 2014-2015 one detail stands out significantly ahead - belt. Tied in the manner of the Sultan's robes, he emphasizes the waist in a coat and suits.
Cell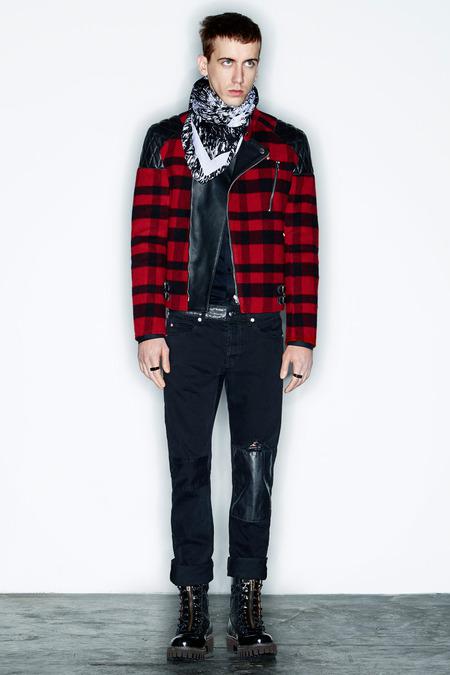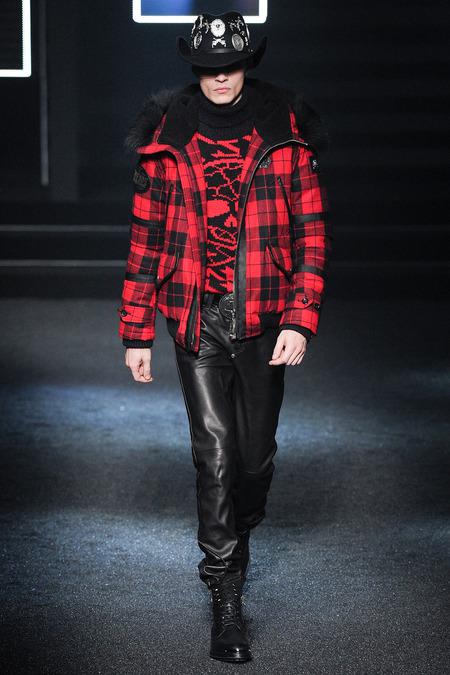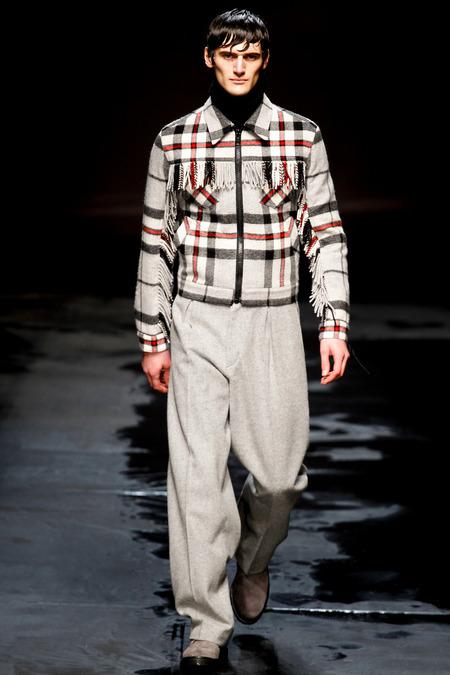 McQ Alexander McQueen, Topman Design, Philipp Plein
Cell - the most popular print of the season in men. Designers decorate checkered sweater, pants and coats. Of particular relevance are jackets in red and black large square.
Bright colors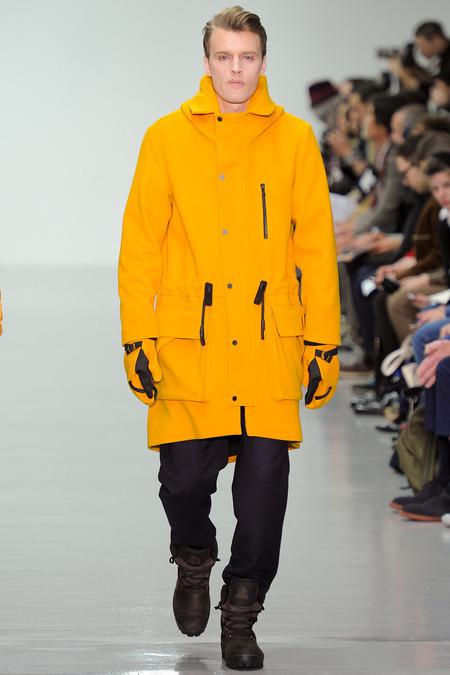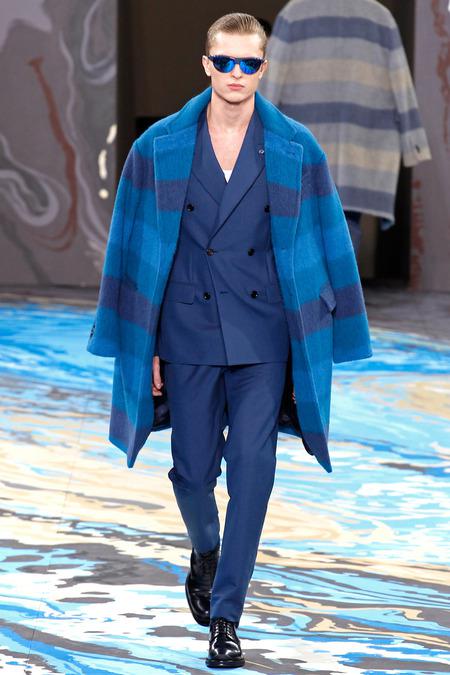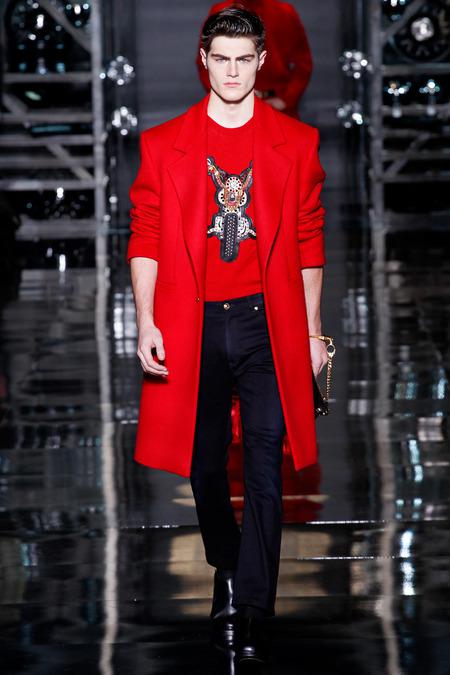 Christopher Raeburn, Louis Vuitton, Versace
Bright yellow, blue, red and green - Followers sezona.Sochetayte these shades with black and other very dark shades, as well as experiment with self-colored bright images.
The combination of prints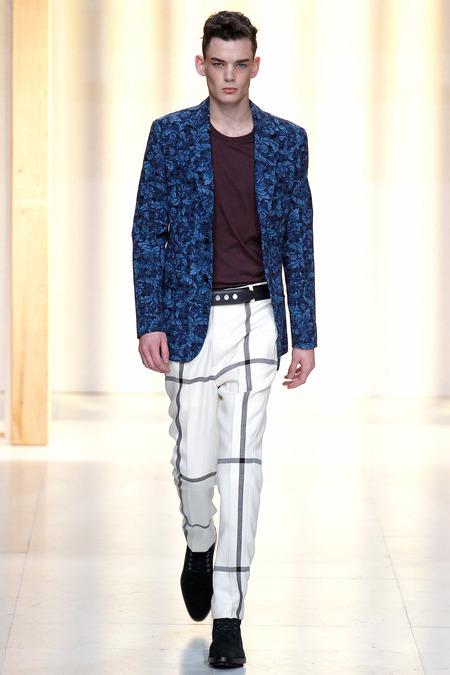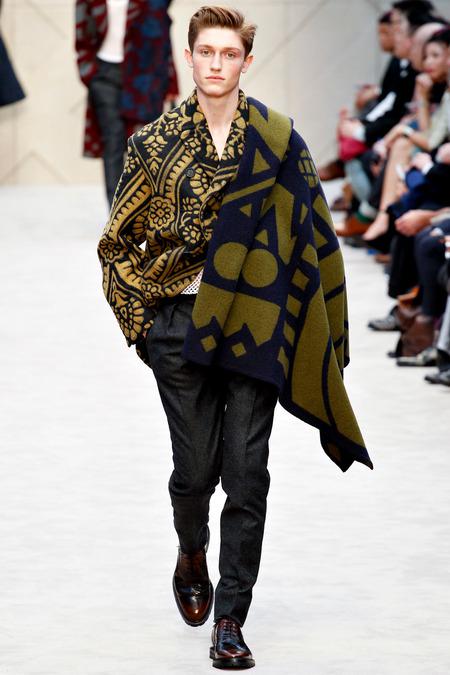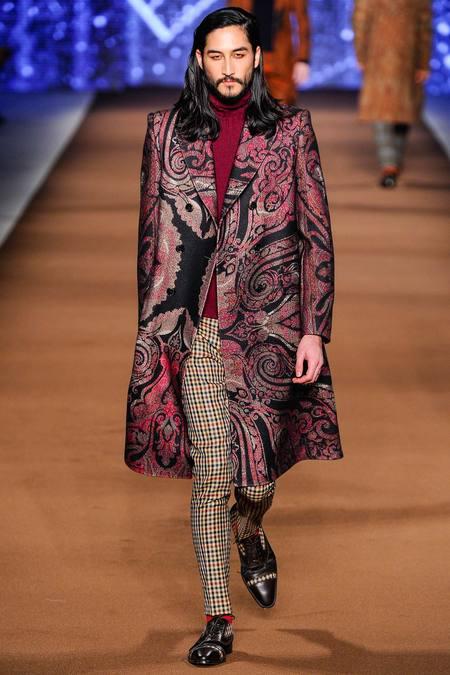 3.1 Phillip Lim, Burberry Prorsum, Etro
A mixture of different patterns and ornaments is not a sign of bad taste, and an art style. Eastern, African, animalic, ethnic and abstract motifs provide unlimited opportunities for creativity and self-expression.
Costumes patterned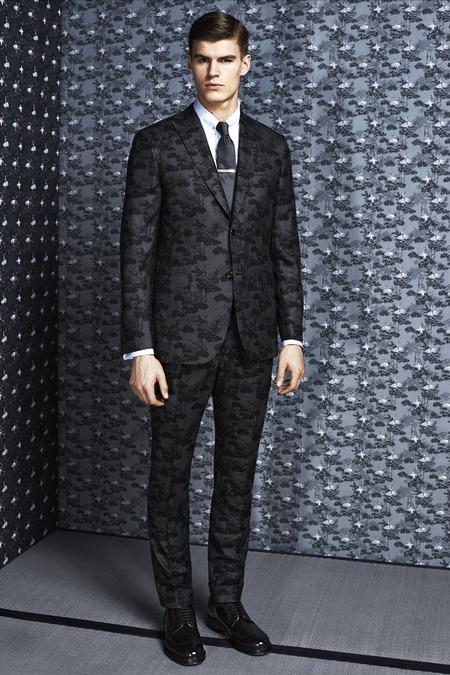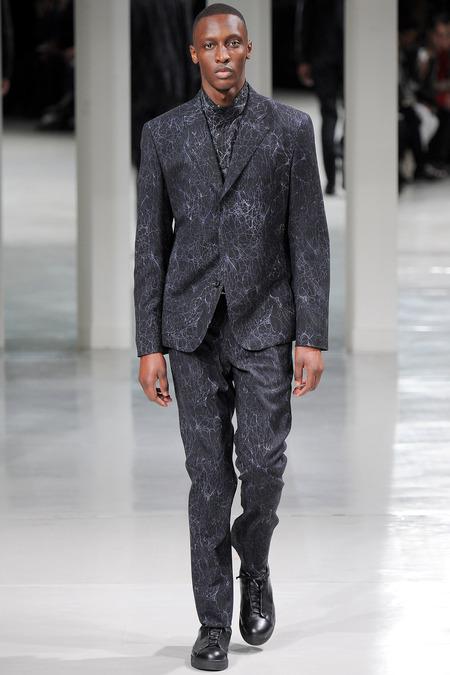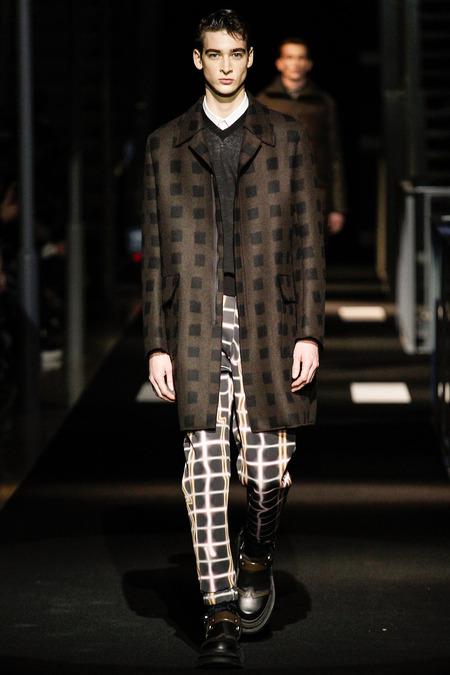 Brioni, Kenzo, Issey Miyake
In place of the classic suit came monotonous pattern jacquard, printovannoy wool and silk. Hue drawing only a couple of colors different from the basics that will satisfy even the fans of the traditional evening and business style.
Military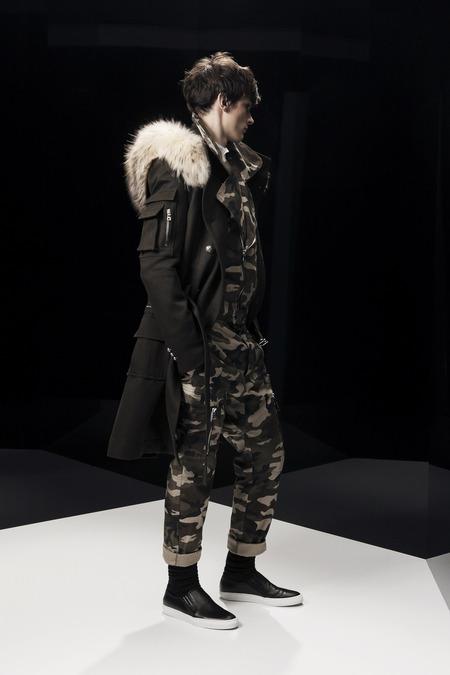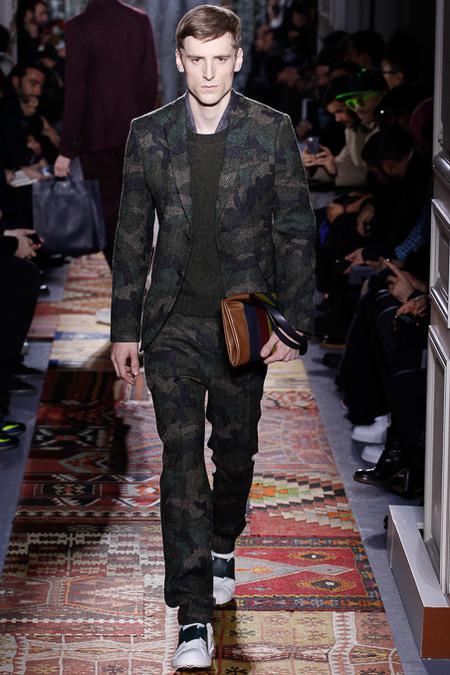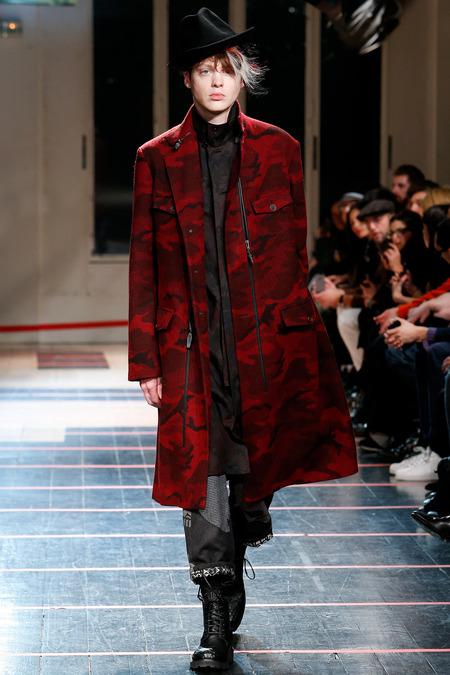 Balmain, Yohji Yamamoto, Valentino
Another detail of masculinity, power and control - a protective pattern. Designers use it in your own khaki shade, as well as in various forms, such as red.
Velvet suits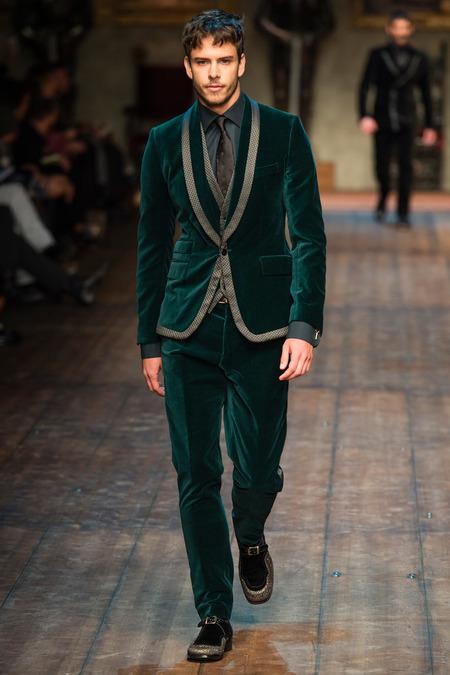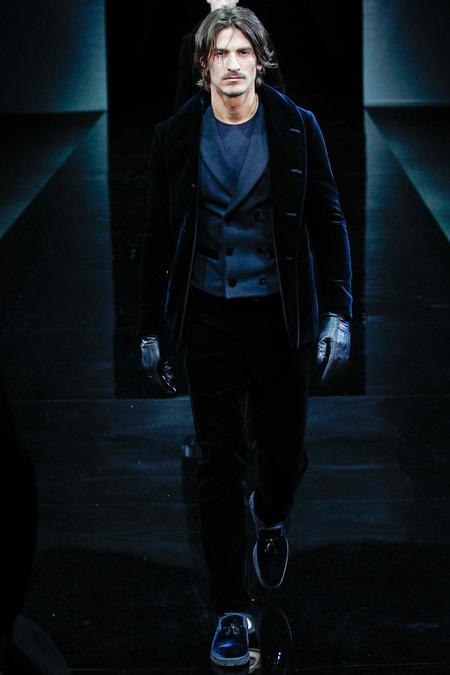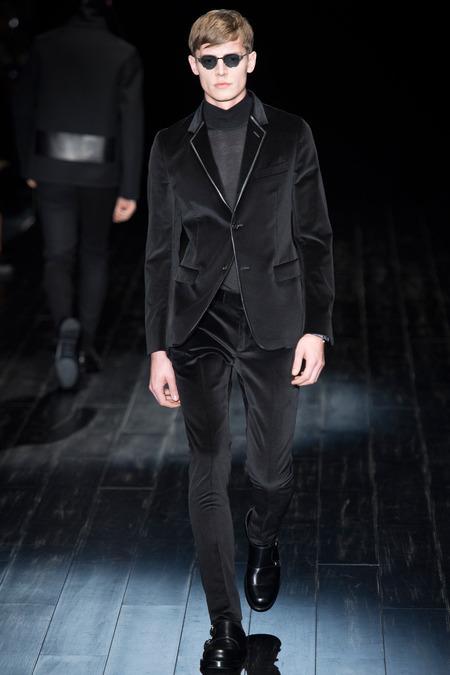 Dolce & Gabbana, Giorgio Armani, Gucci
Velvet suit - the actual image of the autumn evening. Deep shades of bottle-green and dark blue patches of light playing on the black version - on the contrary, absorbs light and gives a satin effect.
Scarf-collar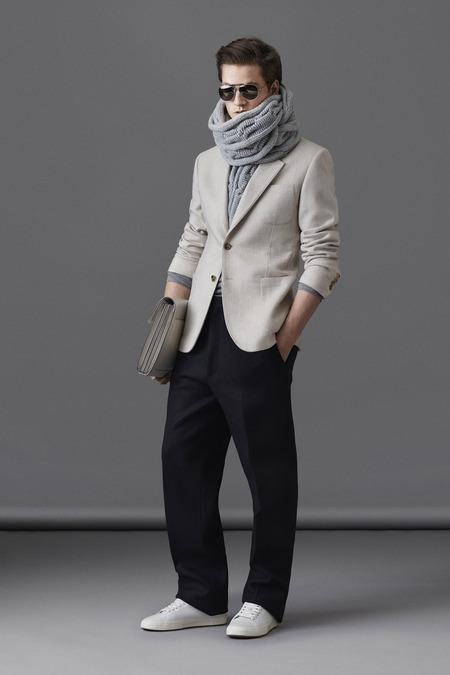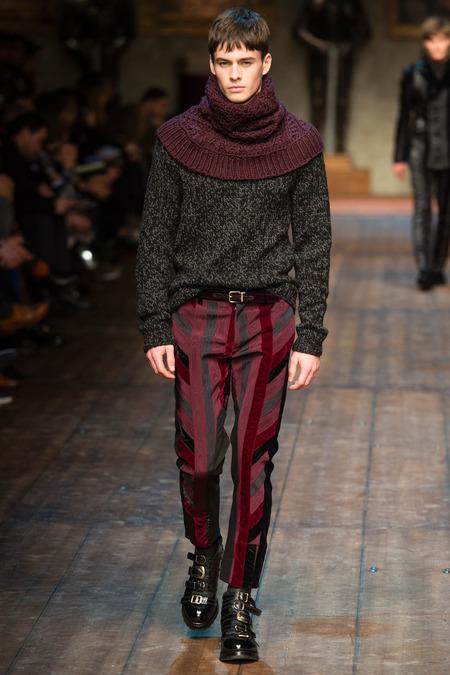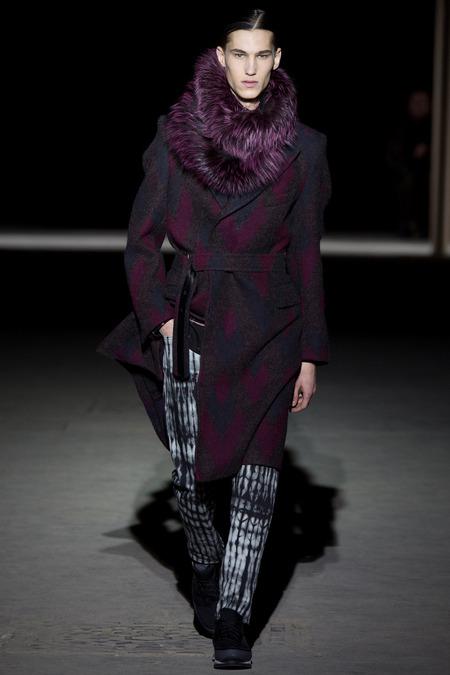 Dolce & Gabbana, Bally, Dries Van Noten
The warmest part of the season - surround collar. Pay attention to the sweater with the neck, as well as various accessories - fur and knitted scarves, collars.