The absence of the name of Dolce & Gabbana in the list of the members of the Syndicate of high fashion does not interfere with the Italian fashion house to create their couture collection. A week ago, at the end of Fashion Week in Paris, the fashion duo presented for everyone to see his second collection of haute couture. Although "on display" - this too loudly, because the show, which was held behind closed doors, was attended by only a select few. Among them was spotted designers muse Monica Bellucci, as well as cult figures of the fashion world - Anna Wintour and Alexandra Shulman. All in all the show was invited about 80 guests, among whom was only four journalists.
Actually such a modest list of invitees, and is caused by the exclusivity of the collection. According to Domenico Dolce and costumes from the collection of Alta Moda, namely, that name is couture line of Dolce & Gabbana, you can not even see on the red carpet:
This collection is for our customers, they do not want to see their dresses for celebrities in advertising or in magazines.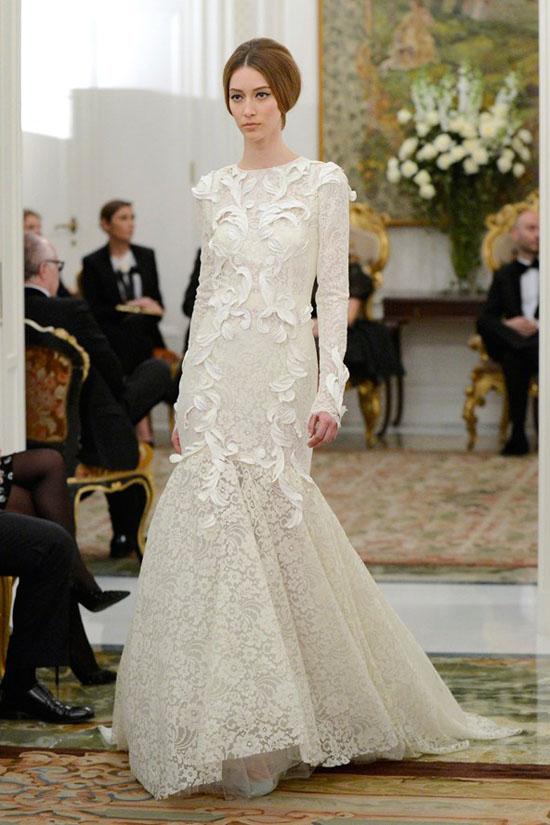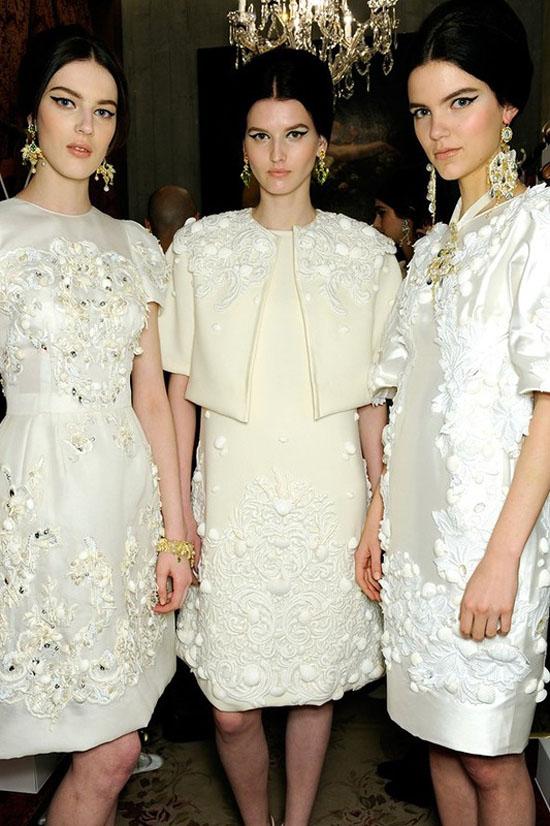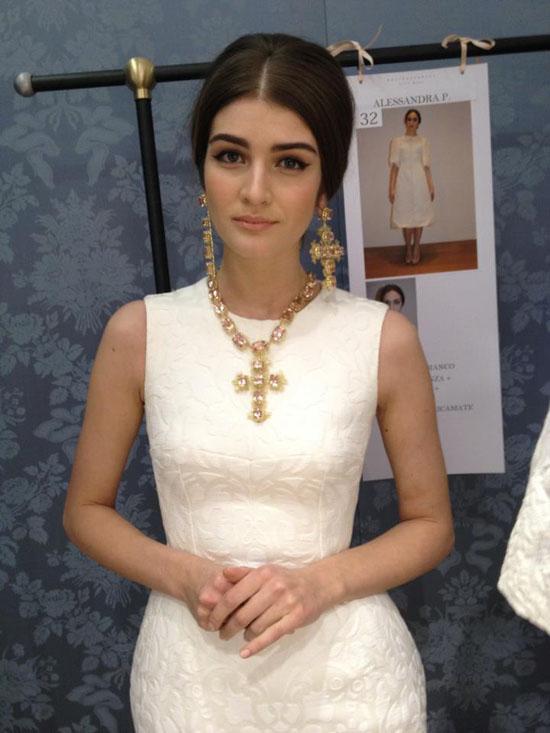 Alta Moda All models are created by hand in Italy, the collection is sustained in white colors and woven with expensive luxury lace - sign of material in the lines Dolce & Gabbana. However, Domenico and Stefano could not leave their fans without surprise: the show ended with an original wedding dress in golden tones, complemented by a crown.