Despite the fact that outside the summer and the sun warms so nice, for sure you can not wait to know what will be in vogue in the new autumn-winter season 2011-2012. Let's start with advertising campaigns fashion houses that appear one after the other on the Web. Perhaps not all of us will be able to buy exactly what designers offer, but take a note on the current trends of the next season will be able to all.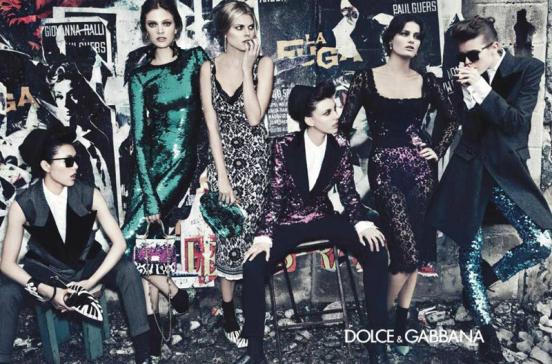 Fashion duo Dolce & Gabbana offers us shine in the new season. Domenico and Stefano did focus on iridescent midi dresses, sequined jackets variety of colors and sparkling accessories. In favor and pantsuits in the style of a dandy and "star" print. I love stars!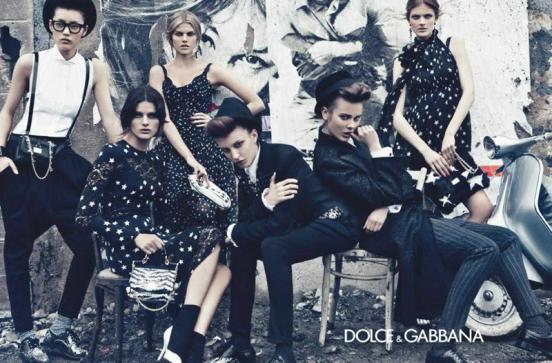 Among other new collection of Dolce & Gabbana are Marina Linchuk and Isabeli Fontana, who for the past few seasons working with the brand.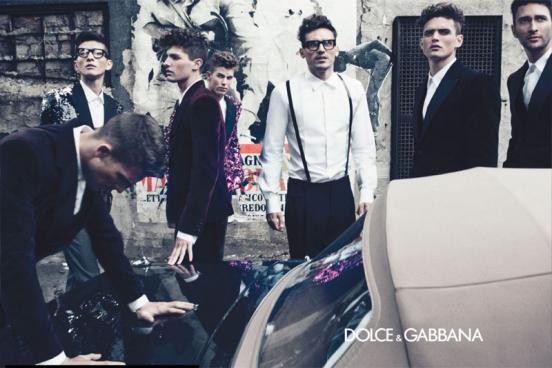 Despite the fact that talented Italians threatened to cease to exist more democratic brand D & G, their word they did not keep, and we have a new collection of the brand. The collection of a lot of fun knitted clothes of bright colors, with prints in the form of letters and inscriptions.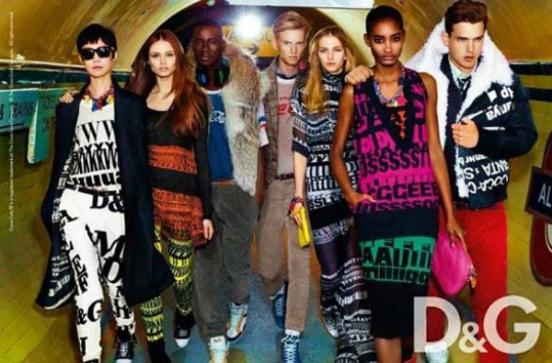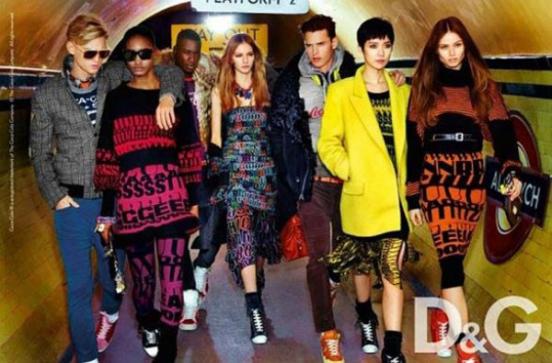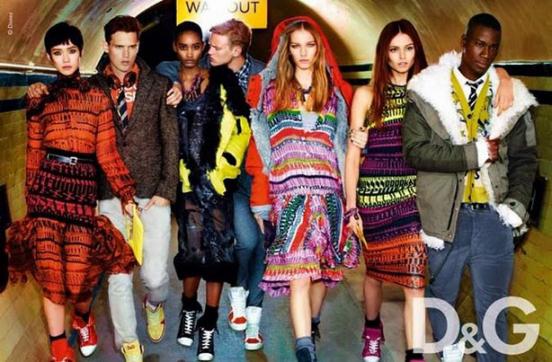 New Collection Louis Vuitton - it's fur, leather and ... cute little dog. In contrast to the explosive Dolce & Gabbana, the French brand has chosen a more subdued, I would say elegant, the color scheme - gray, black and plum color, although without the red did not pass. I particularly liked the interesting accessory in the form of a carnival mask, which can be worn in conjunction with a headdress, and as a separate accessory for the hair.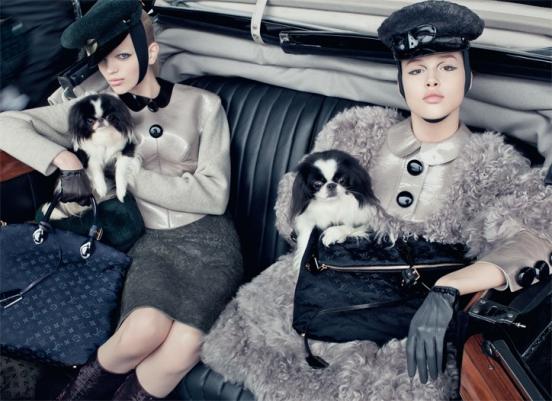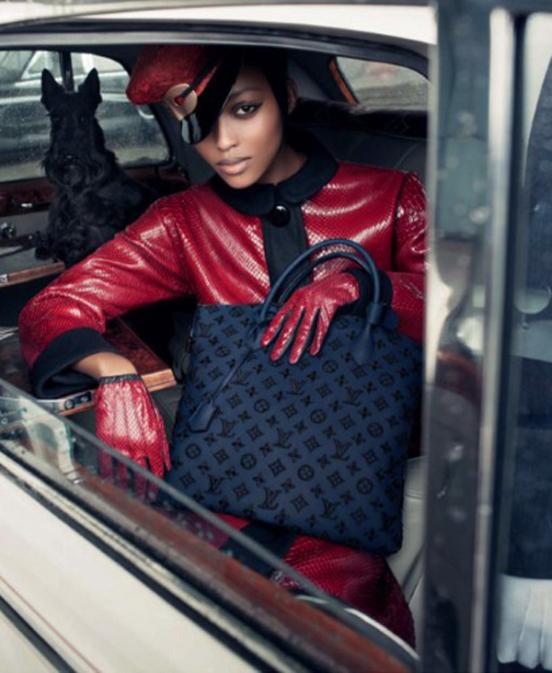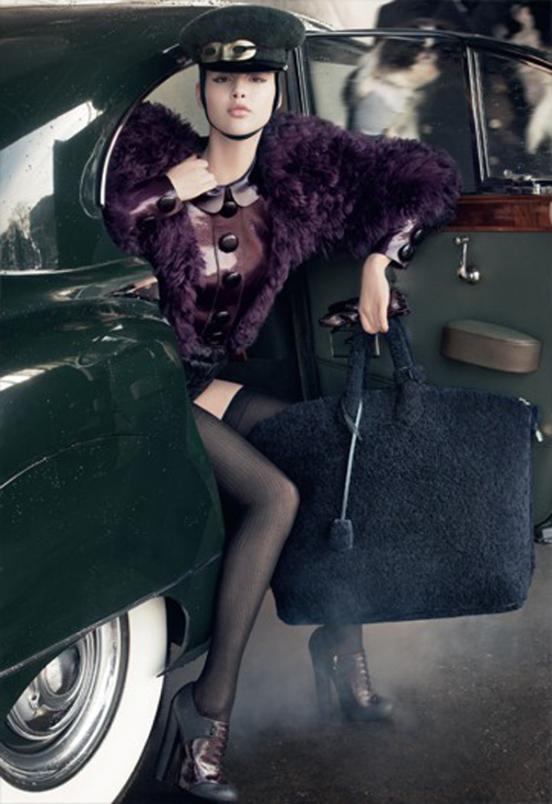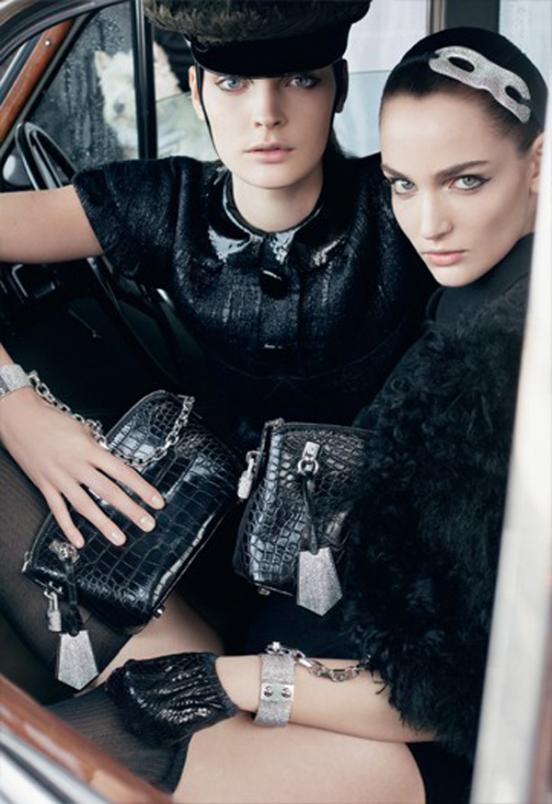 Raquel Zimmerman presented a new collection of footwear and accessories Jimmy Choo. Once again the favorite season becomes leopard print, which has already become a new classic. Boots with cross leg look very interesting, but in the harsh Siberian climate in which I live, are not very practical - -zharko summer, autumn - cold spring - wet, winter - is unrealistic.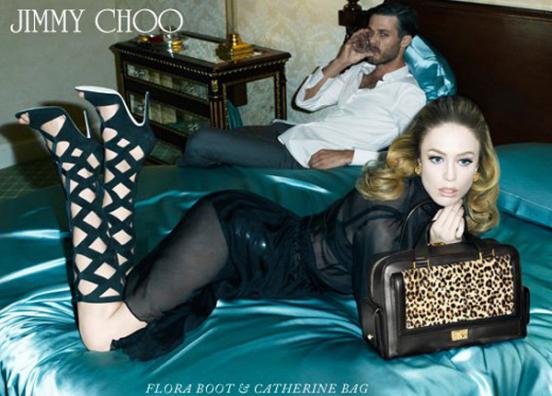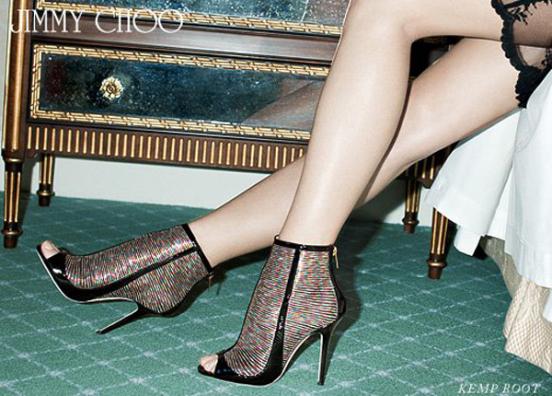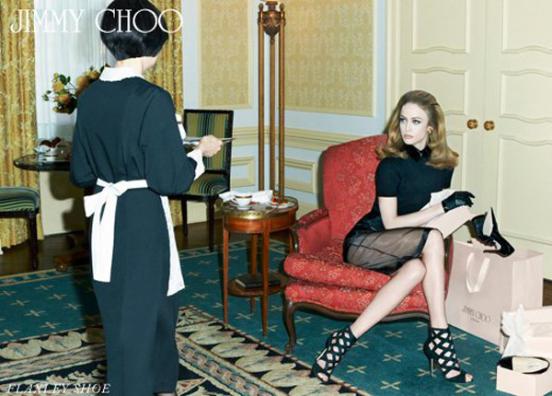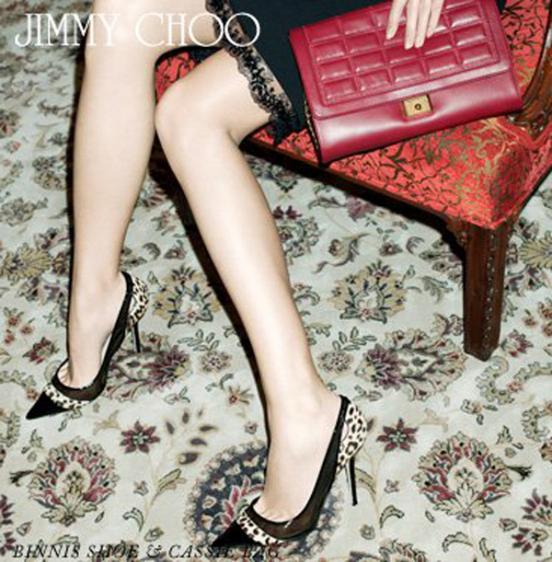 If we raised the shoe theme, then we can not do without Christian Louboutin. Its advertising campaign - a work of art, and in the truest sense of the word. The new collection of footwear fashion house presented against the backdrop of world famous paintings. Again, leopard prints, studs, riveting and, of course, classic boats classic black on prodigious stud.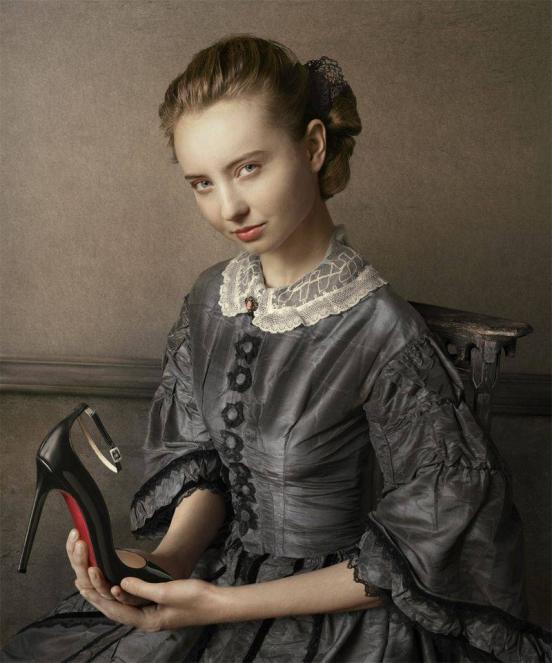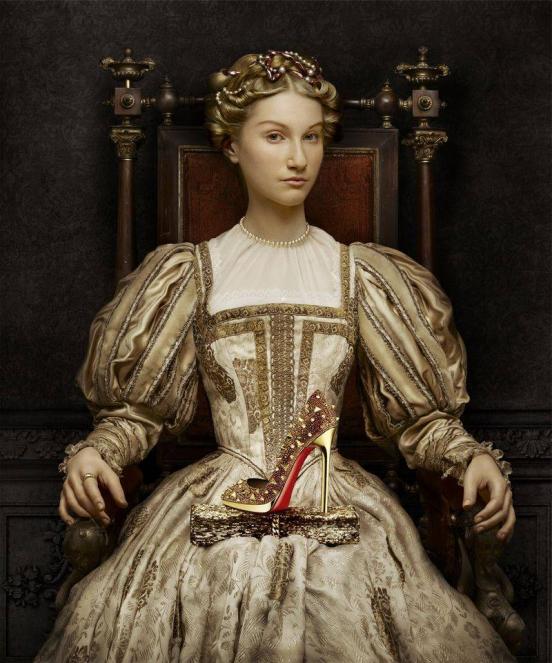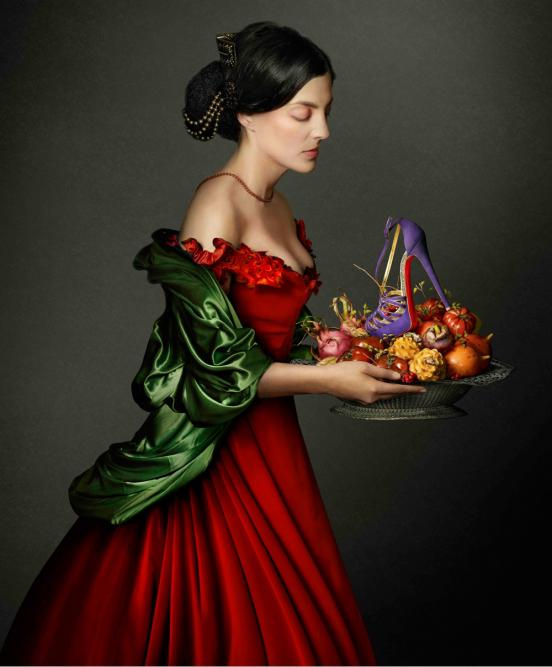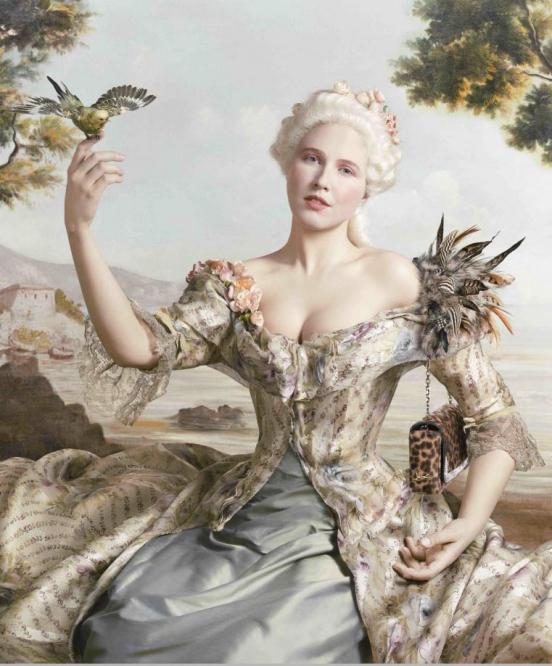 Retro style in the new season is Prada. Low waistline, pleated skirts, large buttons and buckles diluted prints in the spirit of the '60s. At this Miuccia Prada did not stop and created a series of dresses that resemble fish scales - looks impressive, but it requires uncommon courage. As for accessories, it is, of course, python all colors and suede shoes all with the same impressive buttons. A pair of pink shoes with heels looks as though they want to eat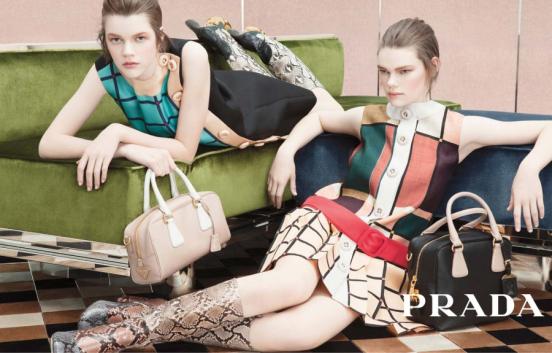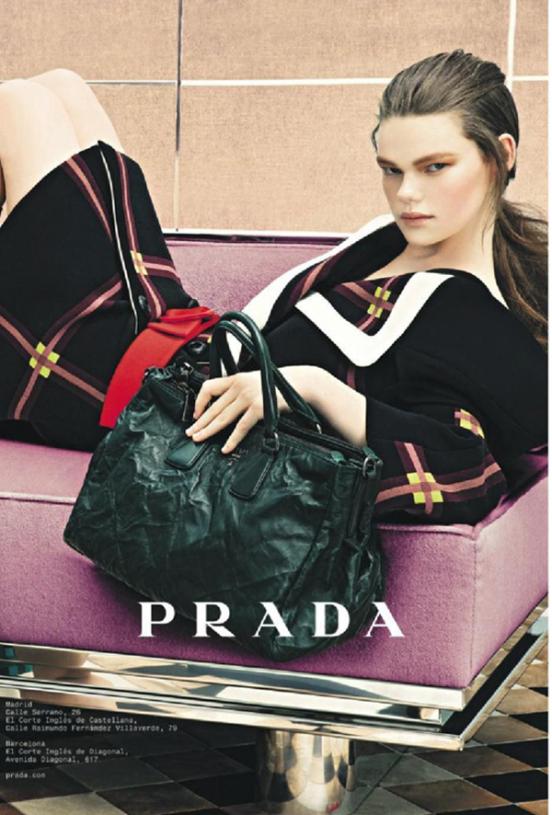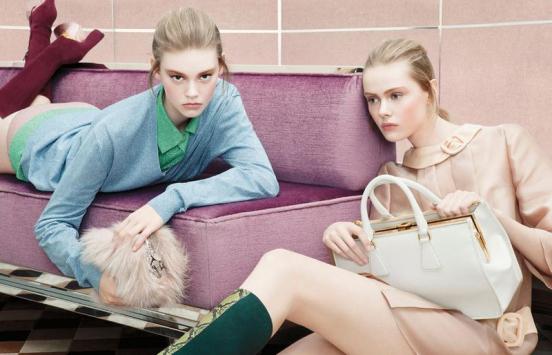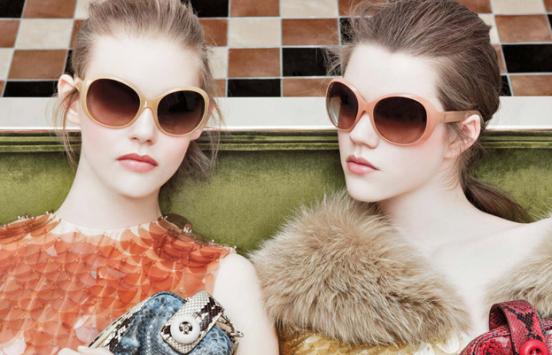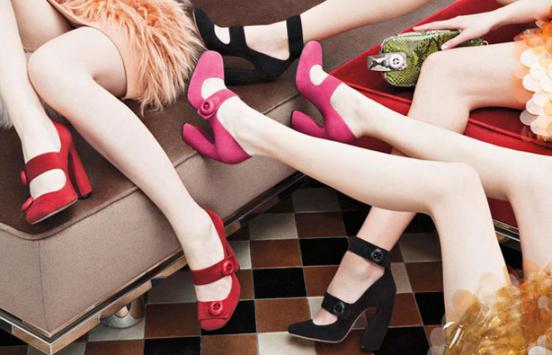 Have you ever represented Tobey Maguire in the role model? I have not! Always thought that boy and even nonsexual unsympathetic. His case once again proves that expensive suit (in this case, Prada) can work wonders. And here we have an elegant man with a seductive look. Grow up, Toby.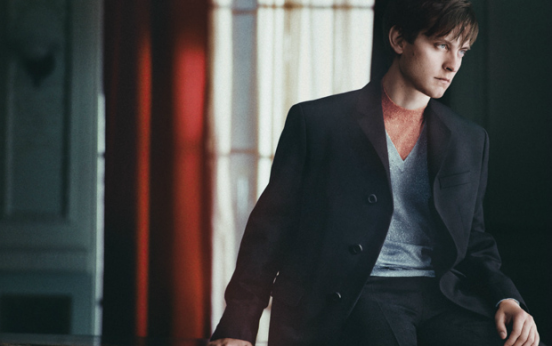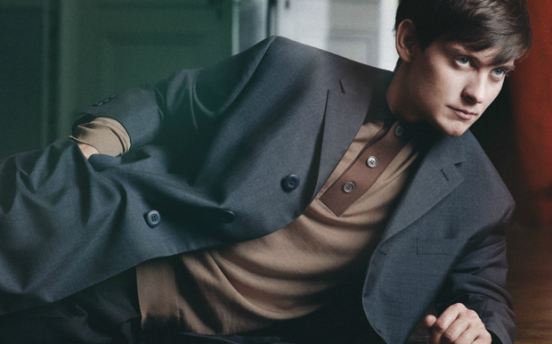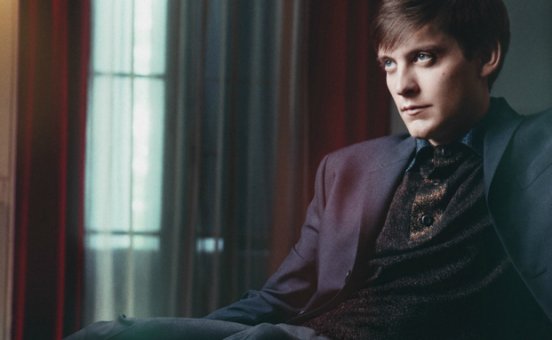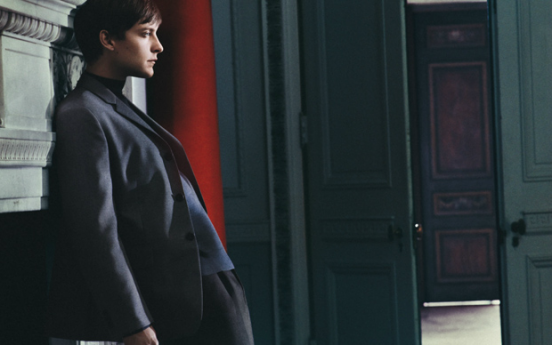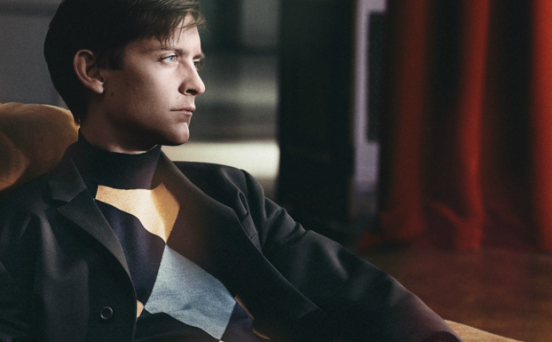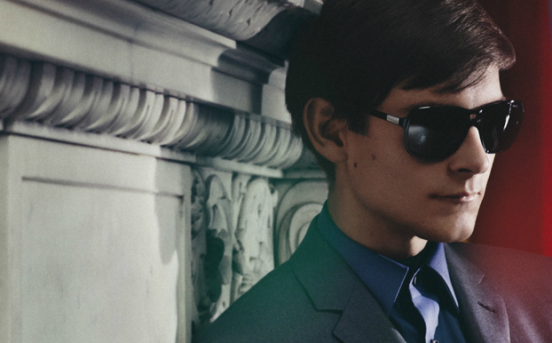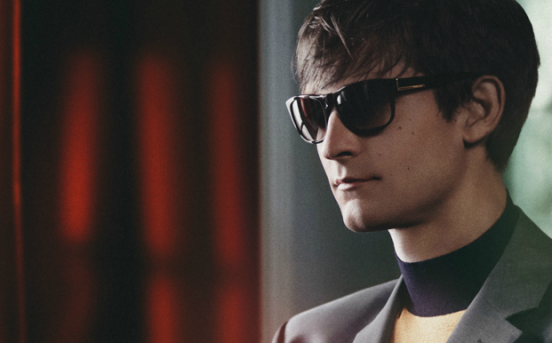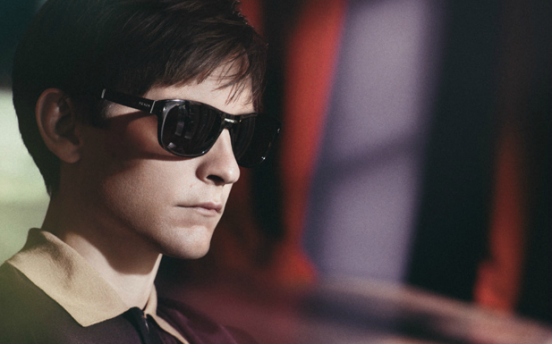 To be honest, I almost did not see the clothes in the campaign Chanel, but the idea I liked. Freja Beha Erichsen has tried a number of different images and captured all this mischief in fotobudke.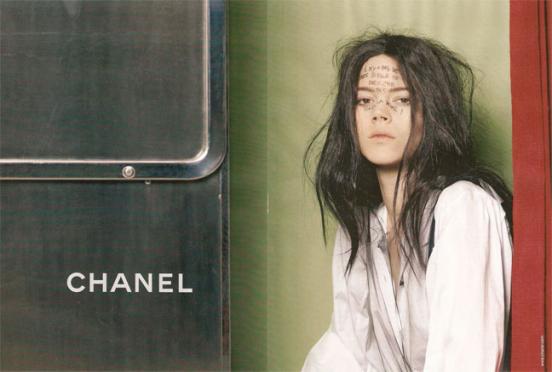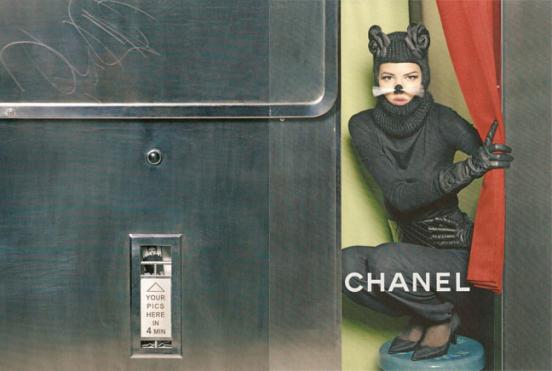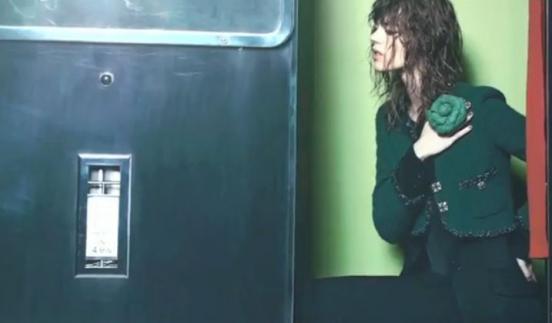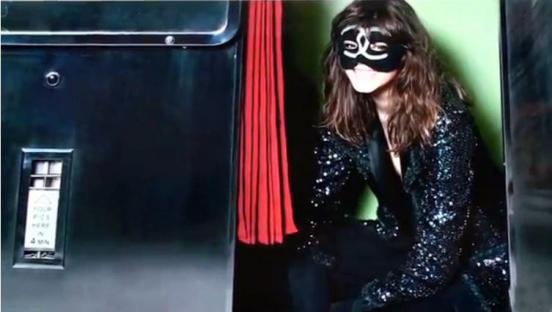 Following an advertising campaign saw the light clothing advertising Chanel glasses, led by Claudia Schiffer. Pay attention to the accessories in the form of flowers in the hair model - exactly the same bud emblazoned on his arm Freya behi in the third photo. I assume that these flowers will be held by a continuous line across the new collection Chanel.