Or emancipation Scandinavian girls.
It's a work colleague a message on the phone as he sits next to one eye I noticed that the written and asked for a photo. I was even a little jealous of him :) for you to consider :)
Translation:
"Hello Bear! Money is transferred to you. Red bean cake, food and cold beer are waiting for you at home :) See you. I love you. »
And you say, there is now a decent girls ... :)
P.S. Who cares, they are together for about 4 years, so it's not candy buketny period. He is Russian, she Scandinavian.
P.P.S. This is a real photo of real life, anywhere on the Internet is not find, it is not the census.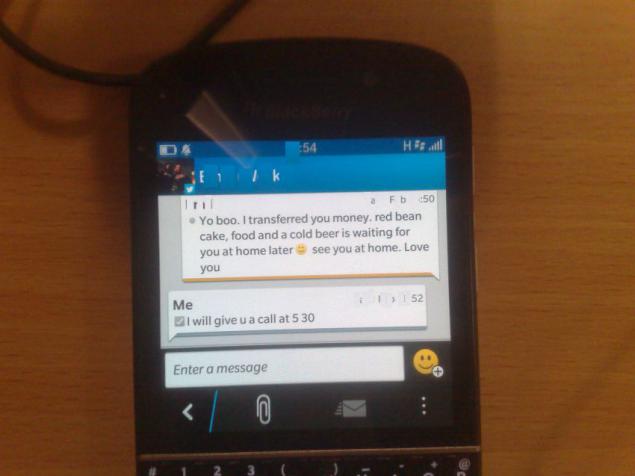 Source: