Learn found a great list. We add in the comments? ;)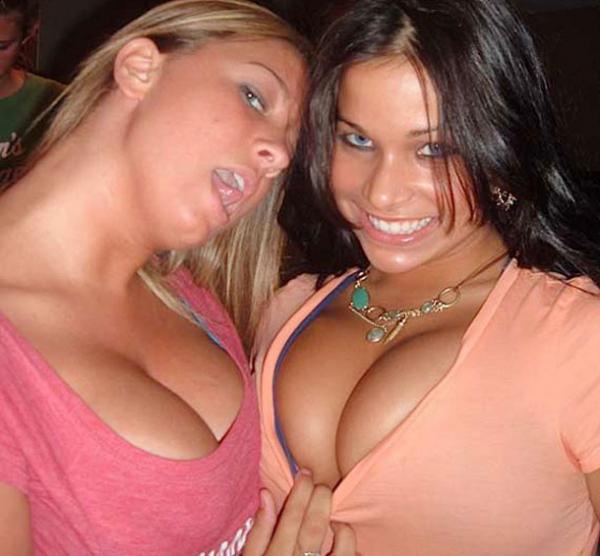 1. Sushi. It is the first step on the road to a secular life. Attempt at writing. Prepare the girl to the exciting life of expensive restaurants.
2. Warm plaid. If this holy image appeared in a conversation, it's time to make a compliment. Sometimes, no one understands the deep inner world, hiding in your interlocutor. Show compassion and recognize her hidden talents.
3. Johnny Depp. It is a safe choice when talking about their favorite films. If a girl likes a massive cinema - has "Pirates" If independent films - can be a long time to discuss "Dead Man" Jarmusch, and that now "they sell».
4. Losing mobiles. Firstly, you can get a lot of sympathy. Second - because the money for a new mobile phone, probably not, but life without him is impossible - a new mobile phone will be sure of a friendly universe. Well, the old, honestly, a bit tired already ...
5. Roof. The pleasure is incomplete without alcohol and a photo shoot.
6. Peter. It does not matter whether the real girl lives in the city, was there a few days or just dreaming. Love is universal to Peter. If you are in a strange city, feel free to say "you're from St. Petersburg." Moscow may cause unpredictable results.
7. casual work. Flyers, tutoring, picking strawberries. The peak of this career is the work of a hostess at an expensive restaurant.
8. cousins ​​/ sisters. Along with the model of "big brother", the perfect kind of friends. Platonic account and live somewhere else.
9. A familiar friend DJ or a musician. It is a matter of pride and proof of uniqueness of the girl. In no case should not ask about the details of dating.
10. The first album Zemfira. What's funny now girls love not so much the songs, and the time when they first heard them. Then it was the first time ...
11. Shopping. Shopping in his hometown, by definition, inferior. On the contrary, in any other city has always sold the original and unique clothing.
12. Output in Finland. Simple and effective therapy of any worries and boredom.
13. Talk about your experience of alcohol. Each new drink as a transition to the next grade. Beer, champagne, martini, mulled wine, "good red wine", Cosmopolitan cocktail and finally sambuca! Passes with age.
14. Candles. Universal gift, left the book behind. Perhaps the only new fact Grishkovtsa can be as bezproigryshnym.
15. photographed. In recognition of your photographic talent will be posting photos as a userpic. Recently photographers "for VKontakte" began almost as in demand as a classic
model "Misha, I had not worked ICQ, what to do?»
16. "Mom in the country, a key on the desk, breakfast can not do ..." Learn it by heart! Pushkin does not work ...
17. House MD. Lost. The difference from series on Russian television, watching those vysokohuduzhestvennyh work is a cultural achievement. The expression of progressive views and global thinking. Finally, they provide an endless topic of office conversations.
18. Aska. Imagine, earlier it was not VKontakte!
19. Cappuccino. There could be a Coffee House, but he has a fierce, though smallest opposition. Cappuccino is the use of universal love. When the last time you saw a girl who drinks the US?
20. "Check In Touch". It is one of the three basic needs, along with conversations with friends and changing hairstyles. New comment on photos is a small national holiday.
21. Fitness Center. It is the place of regular sacrifices. Yes, the girl's life is not only a fairy tale.
22. Packages Rive Gauche. Only a plastic bag, which can replace a handbag. Suitable for any outfit.
23. Mini Cooper. The ideal machine. There are colors that are suitable for any dress. And most importantly, it's easy to learn.
24. Raffaello. Sometimes advertising is not lying. Yes, they love Raffaello! "I can not stop until they run out».
25. Cosmopolitan. Source of knowledge. Subscribe to a set of candles would be blocked as a New Year gift. Unfortunately, this year to no one guessed :(
26. late. As a creative step, the duration of the delay can be measured in packets Rive Gauche - "while I was waiting for you, I passed by 7 packs!»
27. SMS. Ringing in response to SMS is a manifestation of insensitivity. Did you so hard to write five or six romantic SMS?
28. H & M. "When we finally open H & M» for a long time is a popular topic of discussion in the Russian cities.
29. Flowers. Flowers must be completely unpredictable. Here you will random number generator, which each week will select the name from the list of your friends. The effect will delight you!
30. The day of spring, when you can wear a skirt again. It is the official date of the change of seasons.
31. Dance teacher. Cute, but unlike the physical education teacher, orientation doubt.
32. Prague. Is idelno holiday, especially for a romantic trip. Lies, Egypt, Thailand and Turkey, and is equivalent to Paris.
33. Headphones. One manifestation of a deep inner peace. In the subway to distinguish from ordinary girls sublime.
34. Foreigners. Meet instrantsa in a club or a concert is a favorable sign and bring good luck. It turns out that proficiency level «My name is Nastya» enough!
35. Salad "Caesar". Feel free to invite a lady to a restaurant, where "doing the best Caesar in the city." She could not resist.
36. Dreaming of a second education. In the course of 2-3, it is clear that the first education does not lead to the implementation of internal talent inherent in each of this girl. You should fully support belief in the miracle of the second education. Obsession will pass by itself in a few years.
37. Kissing on the escalators. There are also sub-options "kiss live 'and' until the red light." Once, after Russia, Germany or the US, you'd think that the expression of love in the streets there is a criminal offense.
38. The parties in the cottages. Well, who does not like them, really? If you have a cottage, you'll be popular.
39. Other "Computer ambulance." It occupies an important place in the life of any girl. If you - this one is not too much to raschitavyyte. All the girls know that the development of a negative impact on your ability to solve computer problems. She's afraid of losing you as this.
40. Being the only girl in the company. Suddenly, all that says the girl acquires a deep sense of originality and subtle humor. As we had not noticed her virtues?
41. Orbit. The pleasure of dinner at an expensive restaurant would not be complete without the means to freshen breath. If all goes well, and you were able to win the heart of a girl, you can finish dinner "kiss from orbit».
42. Soft toys. They simply can not be "too much"! Give! Wear! And by the way, take the place of the beloved bear will not be easy. She sleeps with him eight years!
43. Sit on a windowsill. Another way to tell the world about the hidden talents, deep and unique experiences.
44. Change hairstyle. If you feel that the time has come to say a compliment, but nothing much comes to mind - feel free to say, "I really like your new haircut." Do not worry, really a new hairstyle and a compliment to be adopted with enthusiasm. At least someone noticed!
45. "Mine." Short for "my boyfriend." It is used in about the context: "And my last invited to the land. Finally figured it out. "The use of this turnover is intended to emphasize the talent of women in winning fans.
46. ​​To feel moral superiority with respect to Ksenia Sobchak. She escaped from her tycoon. And this is no accident!
47. Going to the bathroom in groups. Without moral support there just is not enough.
48. Drinking yogurt. Demonstrates around progressive approach to diet, sports and gifted girl.
49. Murakami. It reads Joyce's noticeably lighter, but shows a comparable depth of inner peace. Murakami fan has the right to feel superior chitalnits Coelho.
50. Snowboard. It creates a lot of opportunities for positive emotions. New clothes, boys, adrenaline, traveling and no effort. Skates - poor relative snowboard.
51. Theatre. In extreme cases, you should see the play in all combinations acting ansamblin.
52. "Peter FM». It combines so many things that girls love: to lose mobile phones, musicians, DJs, roof, sitting on the windowsill, headphones, flowers late and Peter.