US military police. I never thought that there are girls. Especially not think they have assault rifles.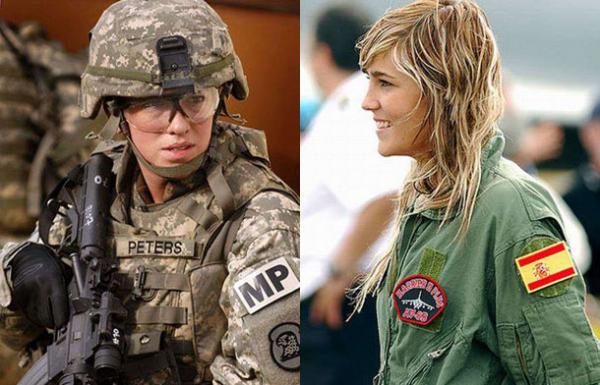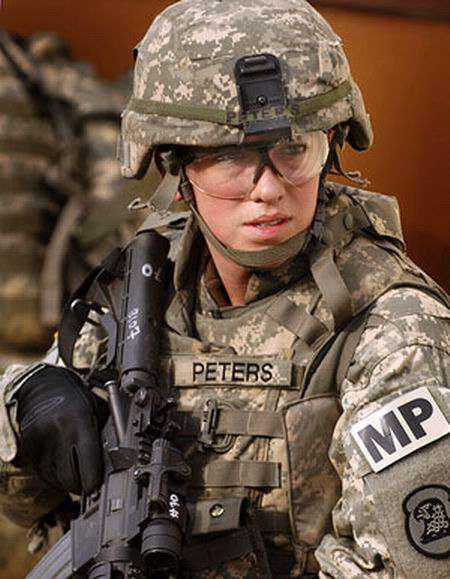 This is not a scene from the movie, this is a real photo. With this blonde scary part - shooting everything you can!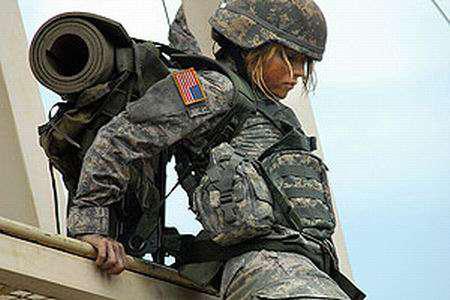 Europe is not lagging behind. This construction of the Greek female sailors.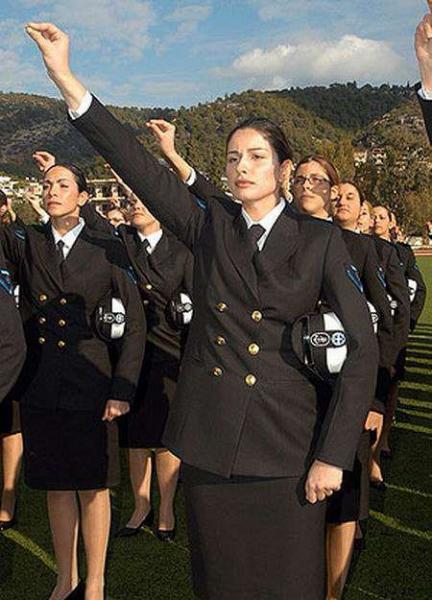 In the previous photo were Greek officers, and here - Greek girl sailors.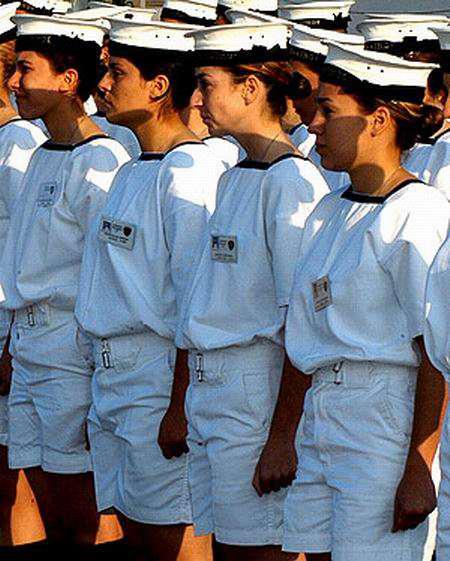 Woman police officer in Afghanistan. Even in this Muslim country has a change!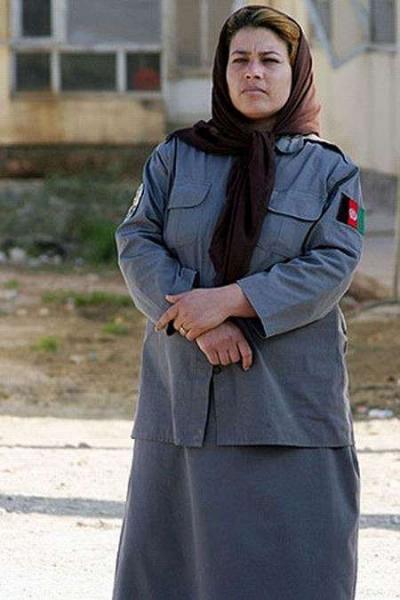 Women's Road Police of China. Pleasure to watch!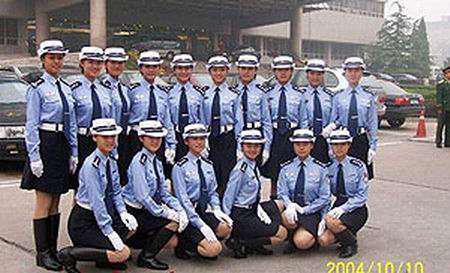 And here is the winter version of the Chinese guard girl :)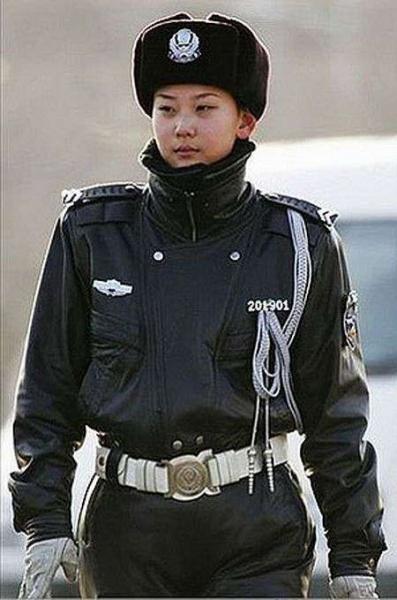 Female military in China, as it turns out, is not uncommon!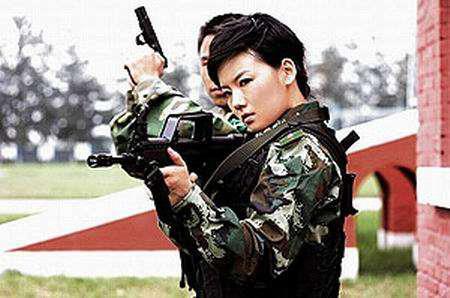 They even included in the Chinese SWAT - police special forces.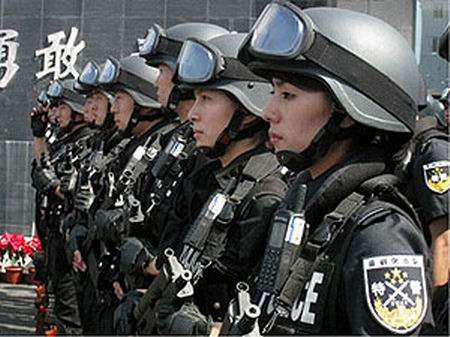 Balkan countries are not far behind. This cute brunette on all grounds is one of the Eastern European countries. Accurately identify the failed :)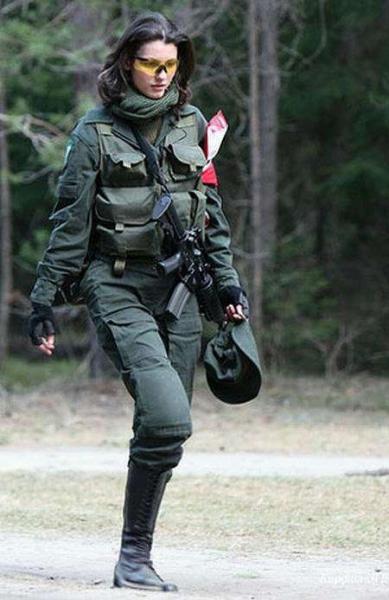 At first I thought it was a Polish girl. It turned out - the British military ladies!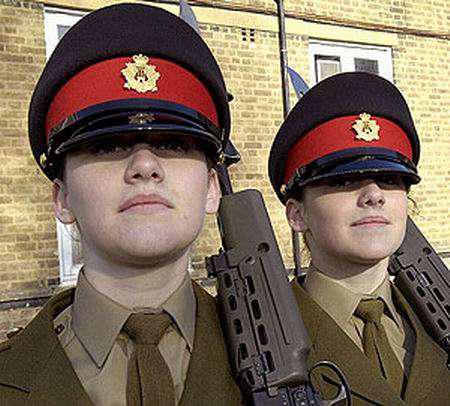 And here is the field version of the British women's uniforms. Pay attention to the mirror! It is also the army.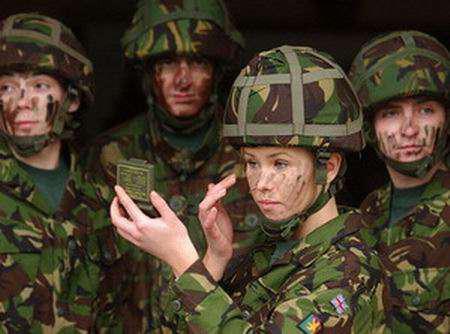 This Belgian military contingent in Lebanon. Excellent shape!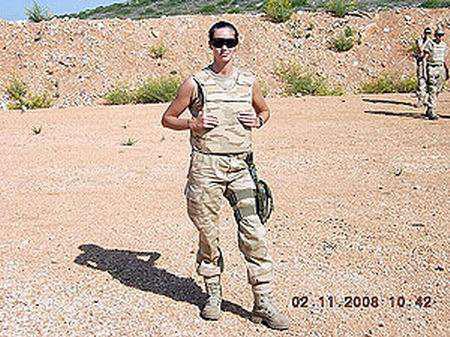 These girls - the guards in the prison of the Sultanate of Brunei.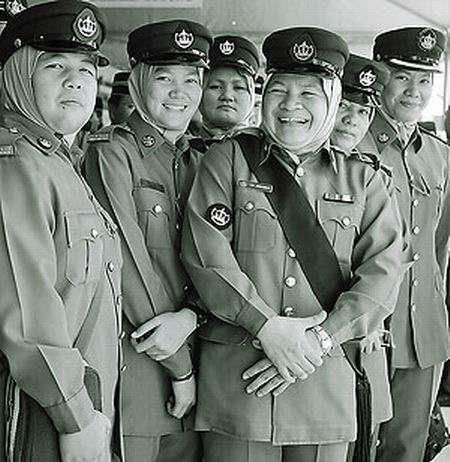 2 beauty of France are serving in the peace contingent of the UN in the African Chad. Form is also excellent!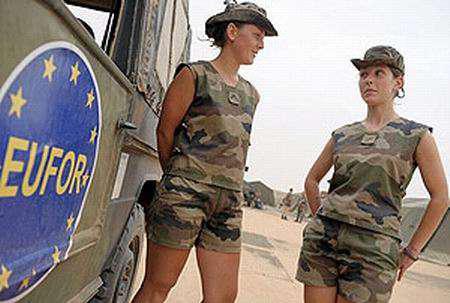 Finnish female military contingent. And on the face - almost Russian!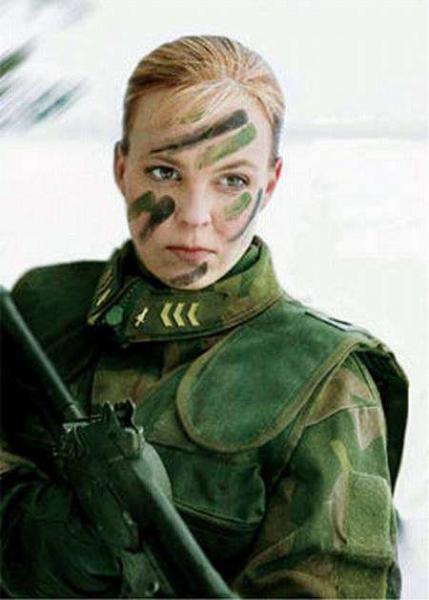 Female police force of the Republic of Cyprus.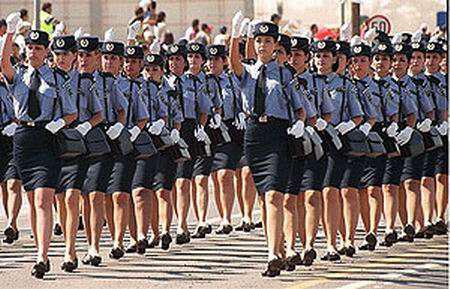 Women's Army brigade of Gabon.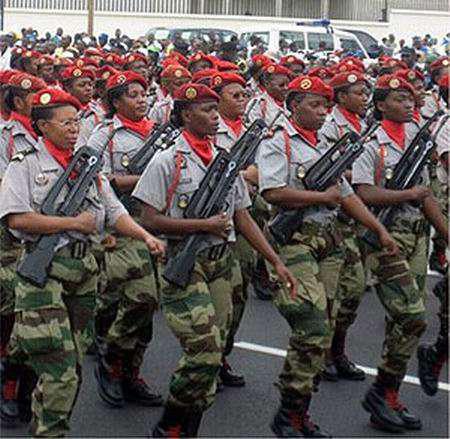 The Danes have become accustomed to female officers.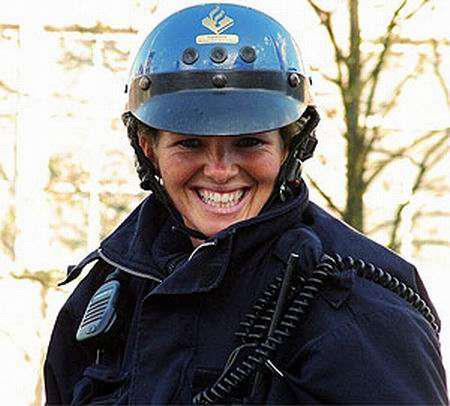 Next to a girl and the Royal Air Force of Spain are not afraid to fly even on a fighter!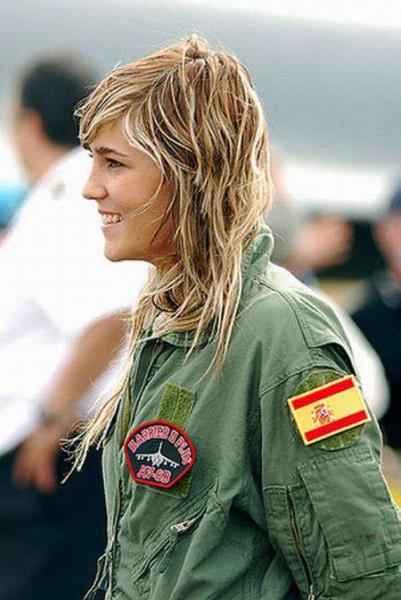 And in Lebanon fought the Spanish girls, too.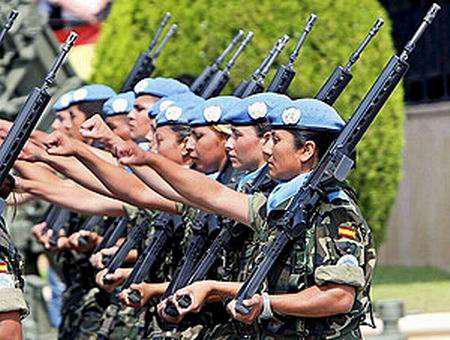 This is also Spain, Ceuta. And a cute girl with a big gun in his hand :)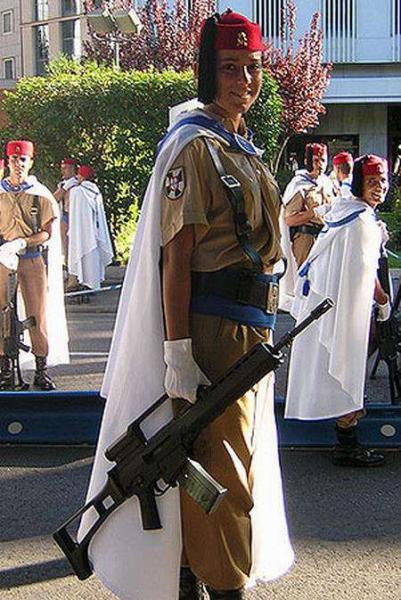 Spanish Royal Guard also takes the girls to the service.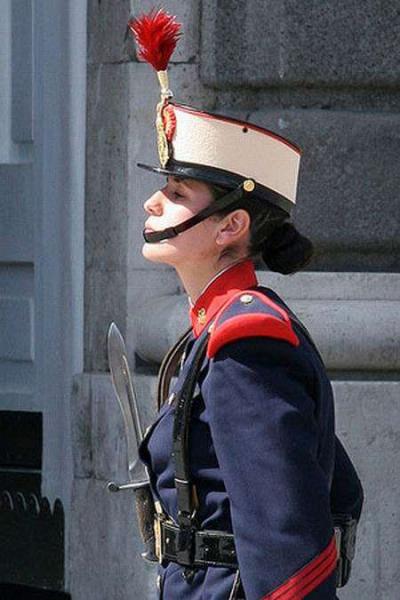 In Chile, too, there is a separate detachment of Carabinieri-girls!
In Israel, the army, as you know, are not only boys. I wonder what sort of barracks? Separate?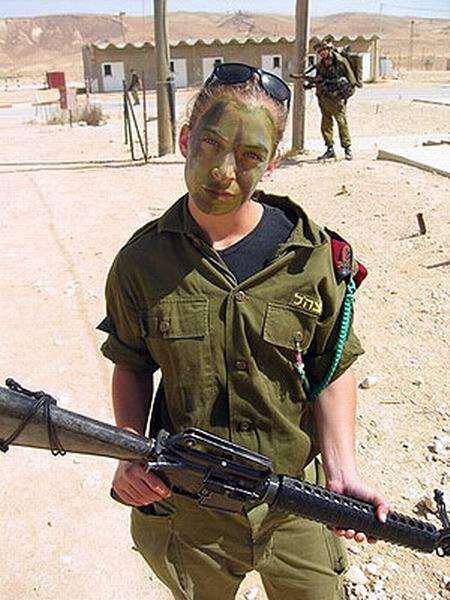 This is also Israel border troops. Tractor in the background as if materialized from the movie «Mad Max»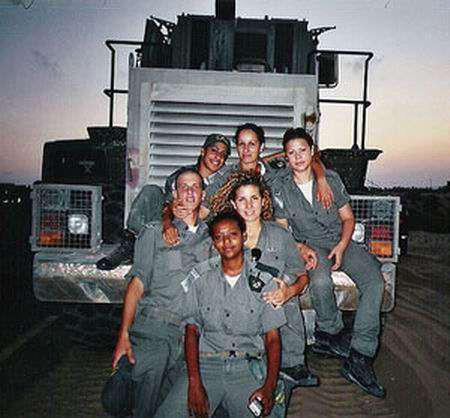 Koreans - people are very hard working. Korean regulirovschitsy - even more so. The streets are empty, and she does not stop.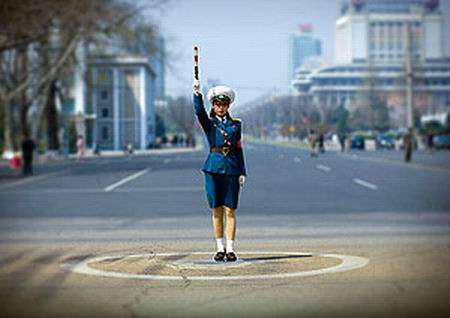 Swedish military girls may well pose for a men's calendars!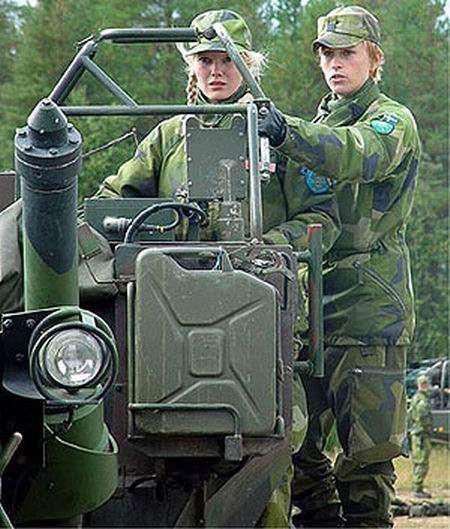 Graduates of the Serbian military school. Form cute!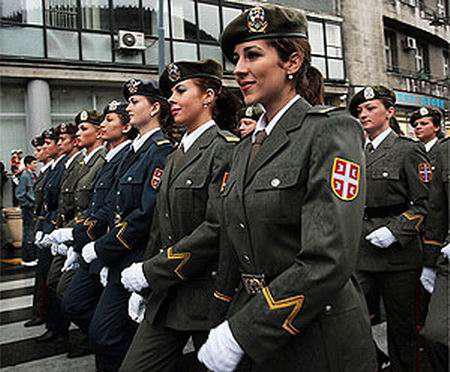 Well, it's Polish military university graduates celebrating their diplomas (and chase)!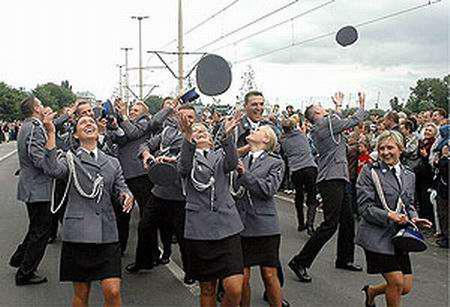 Well, for dessert - the most beautiful! Of course, our native Russians :)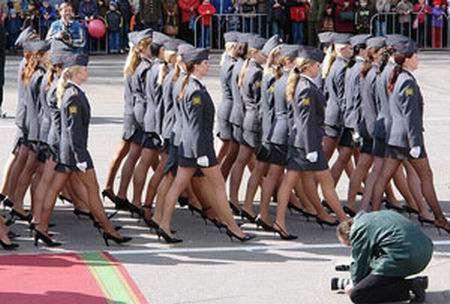 St. Petersburg police. It is a pity that in Moscow I did not yet seen!