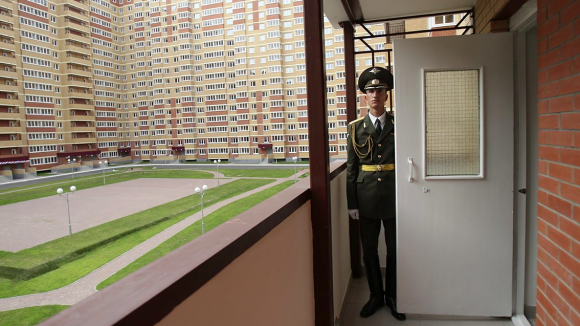 Apartment Purchase by Mortgage military no less difficult and responsible process than its purchase of civilians. Moreover, many property owners refuse to from the transaction, when they learn that they will have to register it with "some kind of mortgage program." Note that in this case the seller receives the finances are not immediately and not from the buyer (future owner), and after two to four months of the contract. To avoid possible problems with the design of military mortgages refer to experts of the company http://www.voenpereezd.ru/. They will take all the care themselves, and including, the negotiations on the deal.
You will also be useful to remember a few key points. So, you can get accommodation in any part of the city, or even in another city altogether. In the latter case also it makes sense to resort to the help of professionals who will be your proxies in the transaction (notarized power of attorney is not required). Real estate appraisal - it is the task of the credit business. However, you, as a customer, it should not bother. You will only know the final details.
On a par with any other standard mortgage programs, mortgage insurance for the military decoration - a mandatory item. They insure themselves square meters, as well as health and life of a soldier. Paying insurance services will be military.
If you want to get an additional mortgage loan, you become its owner will be able only to the organization that provided the first loan to purchase real estate. If you decide to become an owner of a consumer loan, then these restrictions will not. You can go to any bank and finance company.
Sign-in its new housing, you can see for yourself and your family. In order to register foreign persons in the apartment, which is the object of pledge, it requires permission from your credit company.
Programs for many military mortgage. And so the best option is capable of only an expert in this field.