Museum of military equipment "Military Hill" opened September 27, 1983. The founder of the museum is an outstanding leader of the Kuban VN Soloshenko, architect AV Bragin. A large number of photographs of military installations that place under the cut.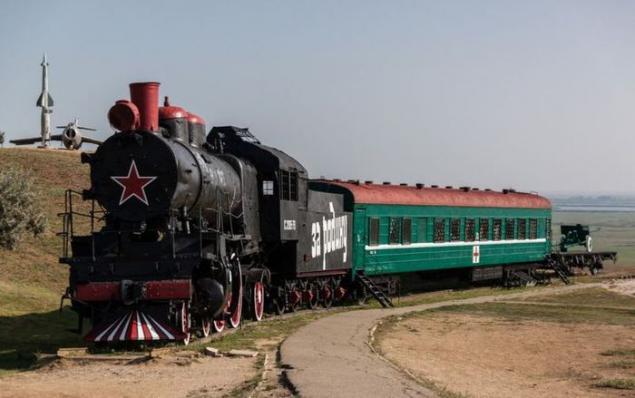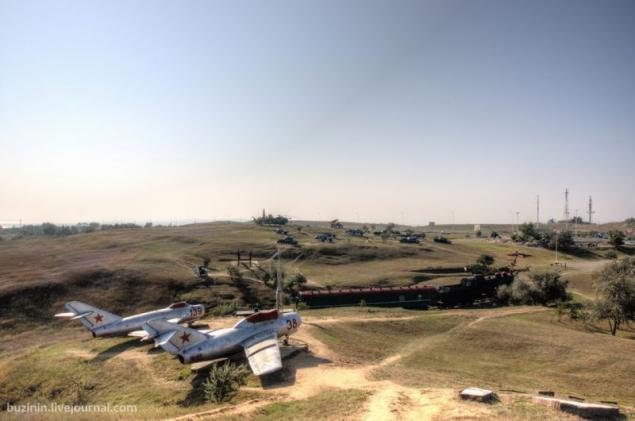 MiG-17 Type: single-seat fighter Power plant one Turbojet Klimov VK-1F rod 29, 50 and 33 kN no 14 kN in afterburner Flight performance: Maximum number of M = 1, 03; the maximum speed at an altitude of 3,000 m - 1,100 km / h at an altitude of 10,000 m - 1071 km / m, the speed with PTB - 900 km / h; Ferry range 1230 km Mass: an unladen 3930 kg; 6069 kg maximum take-off; maximum weight of 500 kg of weapons Dimensions: wingspan of 9, 62 m; length of 11 264 m; 3 height, 80 m; wing area 22, 60 m2; track undercarriage 3, 849 m; base chassis 3, 368 m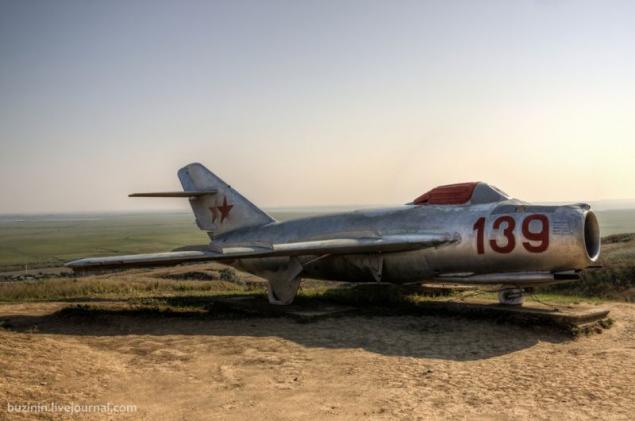 Next set yet odnin Fighters - Mig 15 Type: single-seat fighter Power plant one VC-1 turbojet thrust of 26 kN 47 Flight performance: Maximum speed at sea level 1075 km / h; ceiling of 15 500 m; The maximum range of 1860 km Mass: 3681 kg empty; maximum takeoff 6045 kg Dimensions: wingspan 10, 08 m; length of 10, 86 m; 3 height, 70 m; wing area of ​​20, 60 m2 Armament: one 37-mm gun H-37, and two 23-mm cannons NS-23 or HP-23, and up to 500 kg of weapons on the suspension under the wing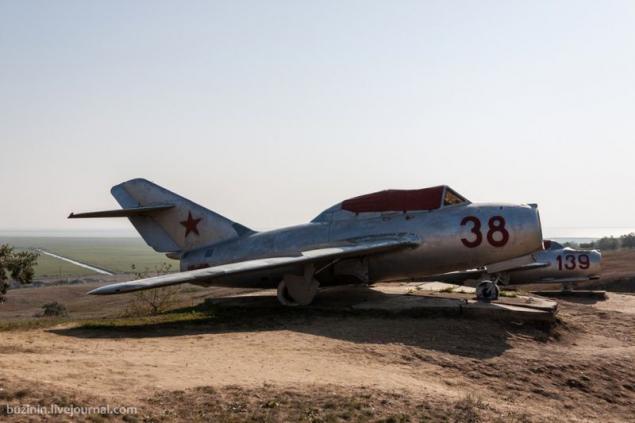 Missiles "ground-air" plet distance - 75 km.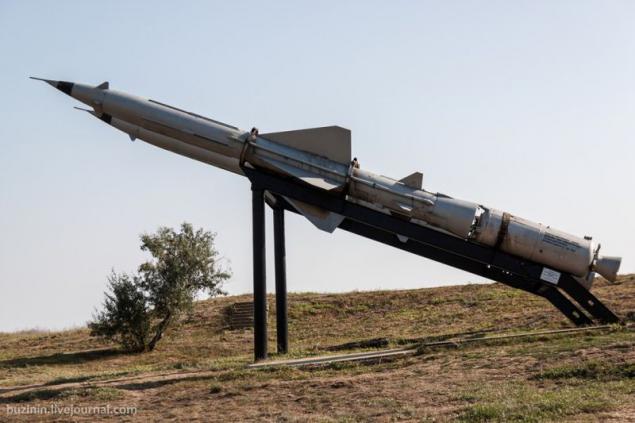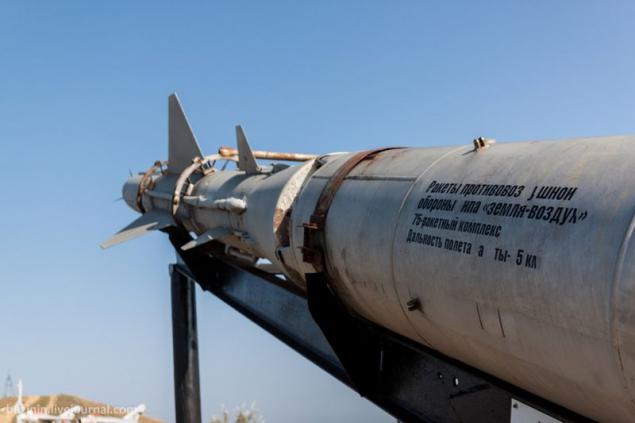 View from the Hill "MIGs»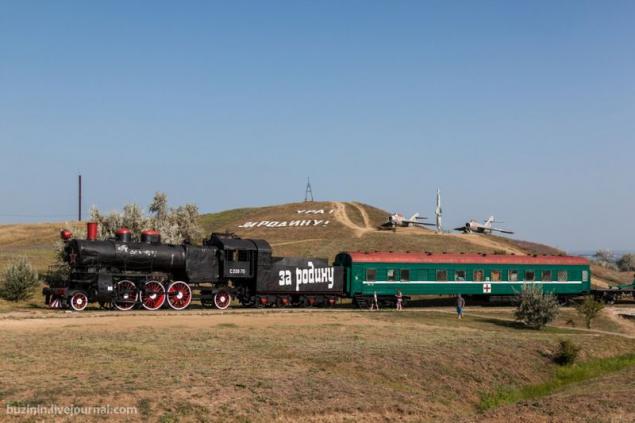 In the far wagon established by 57 mm. anti-tank gun, model 1943 (ZIS-2)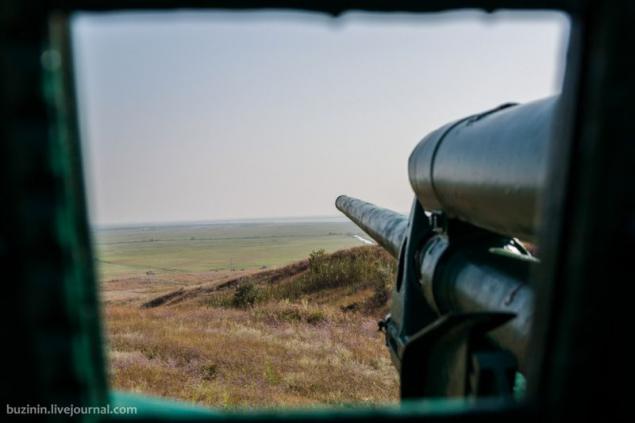 122 mm. gun, sample 1937.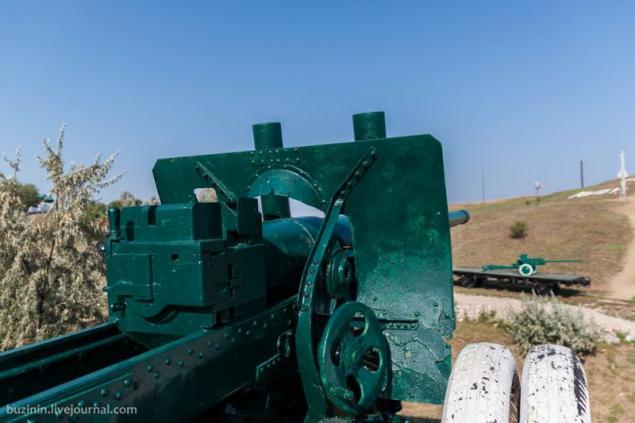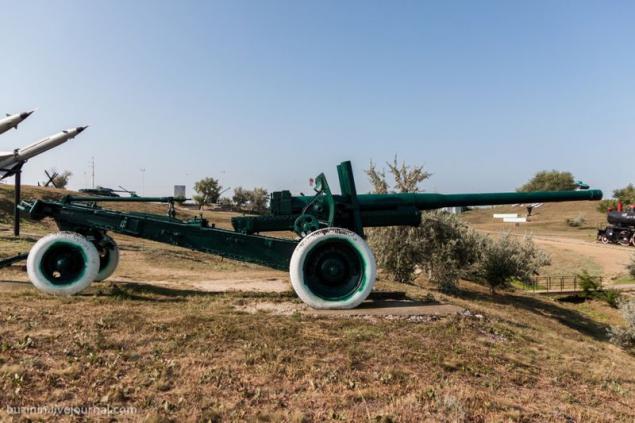 The T-34-85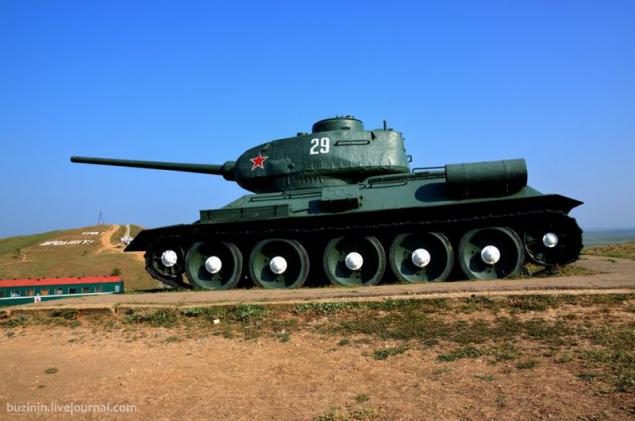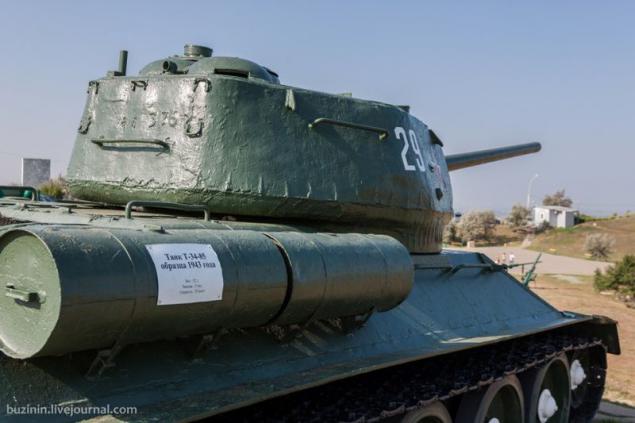 BTR-152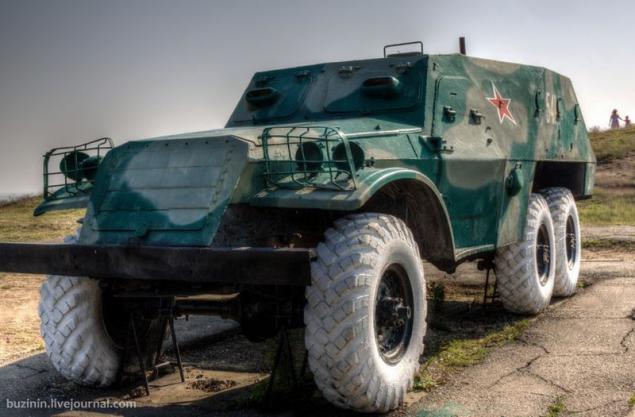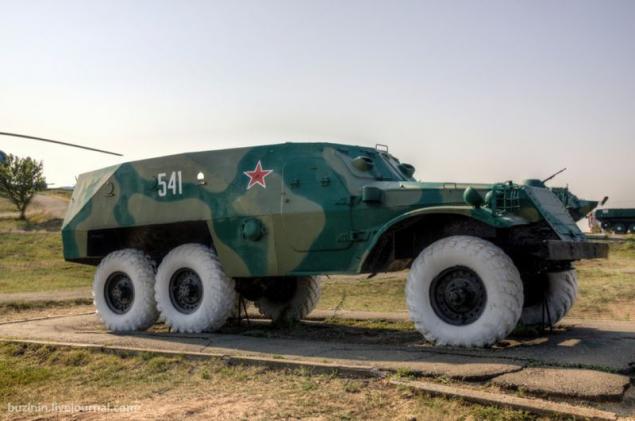 BTR-40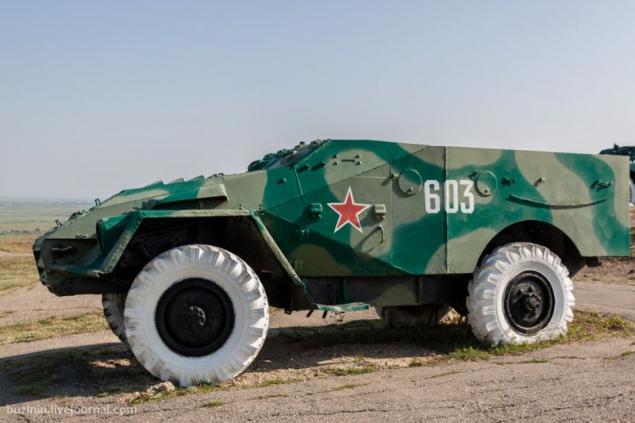 Armoured scouting patrol vehicle (BRDM)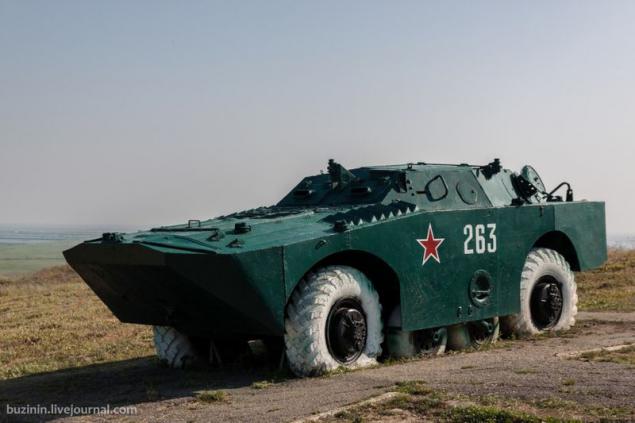 Antitank hedgehog.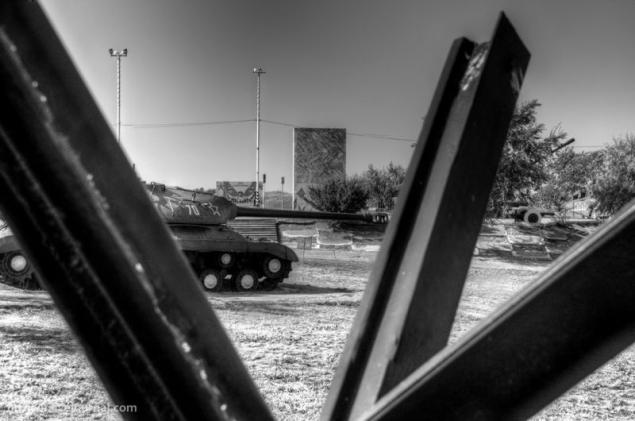 Mi-4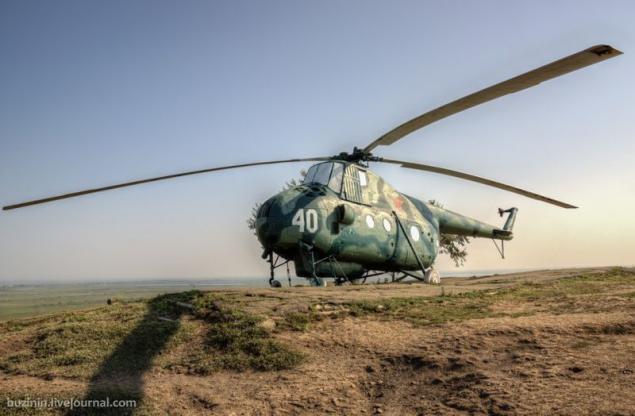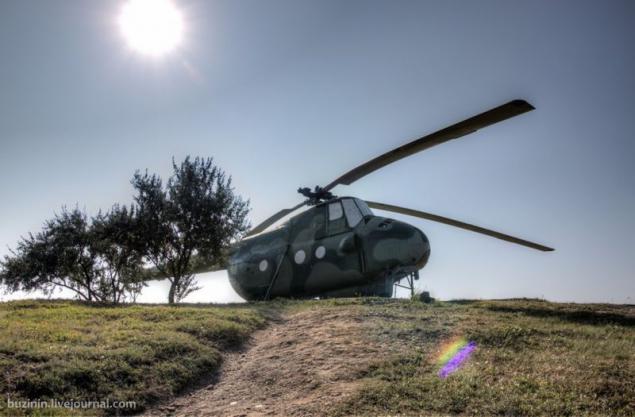 AN-14 "Bee»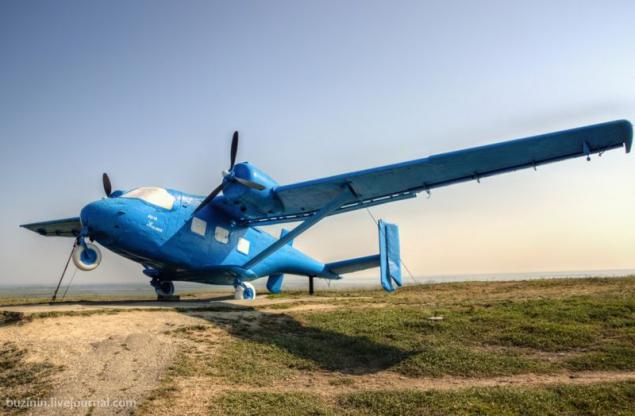 160 mm. mortar model 1943.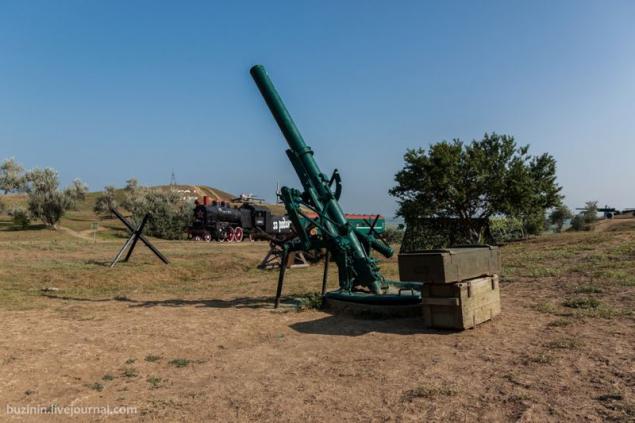 View from the dugout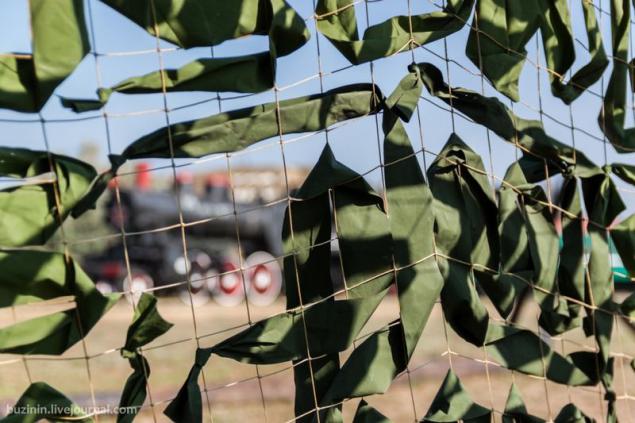 Another "Mig-17»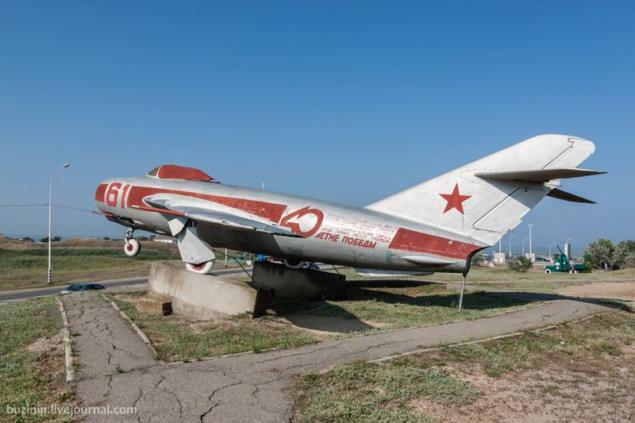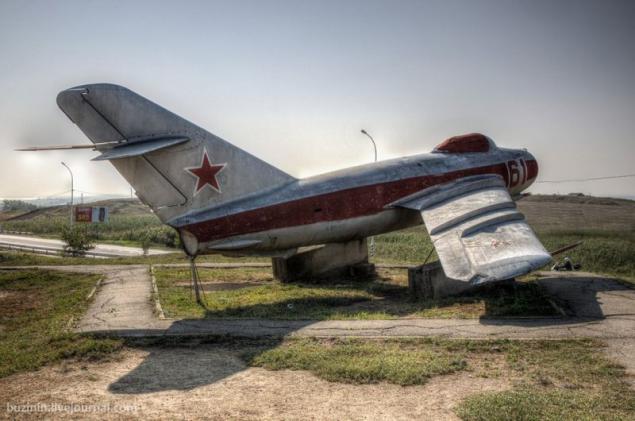 Aircraft ...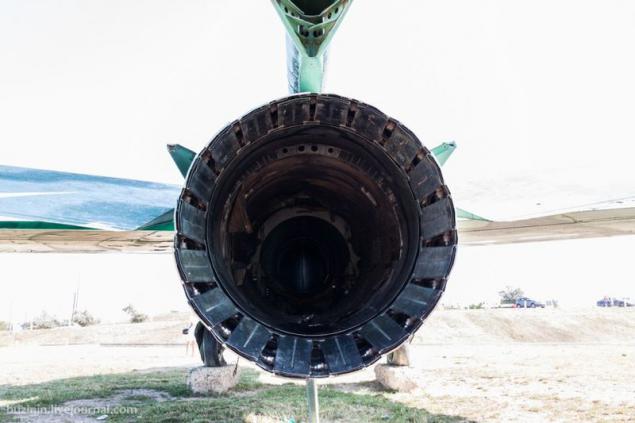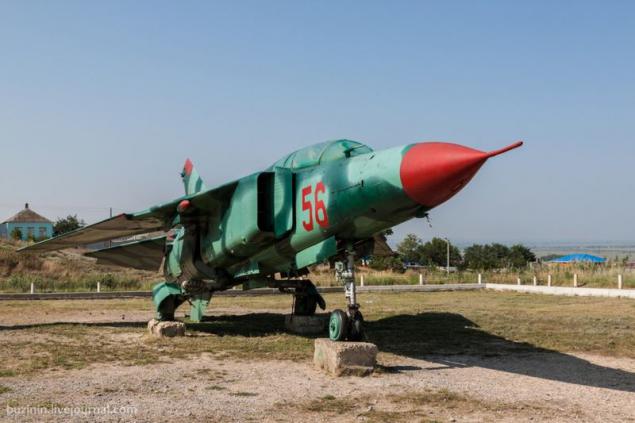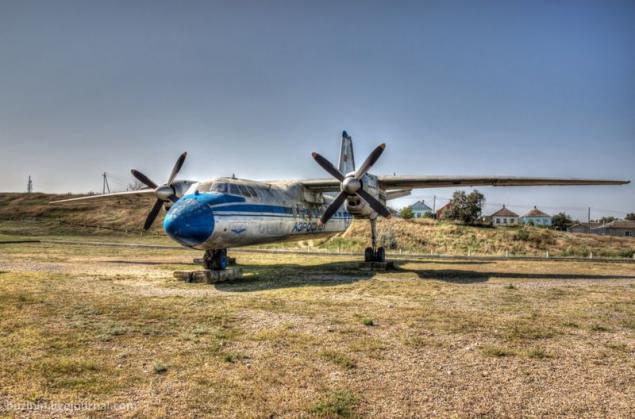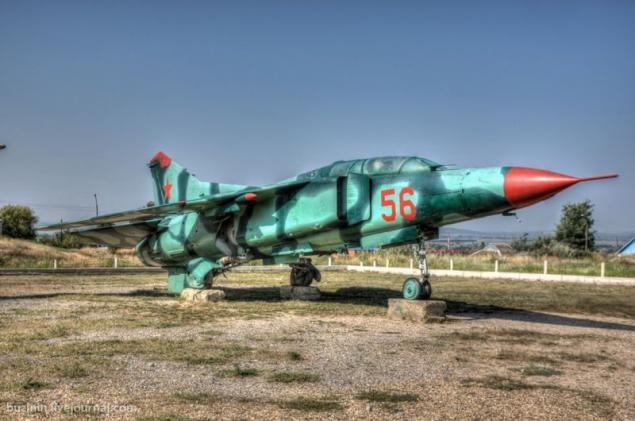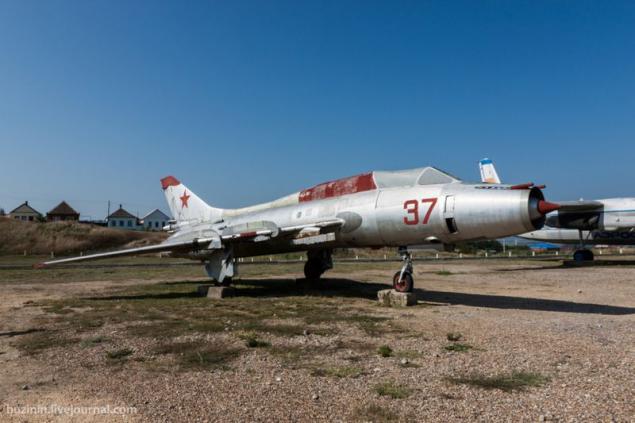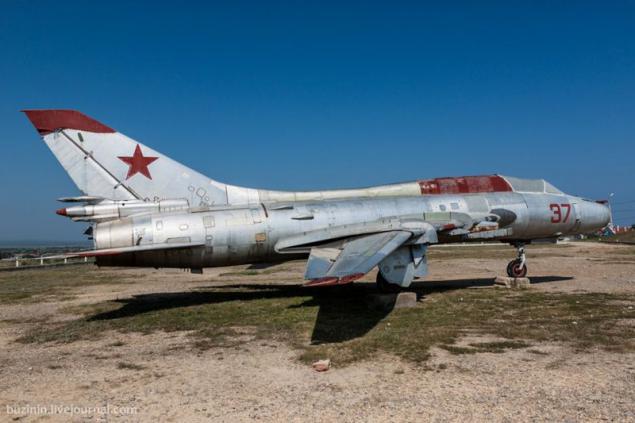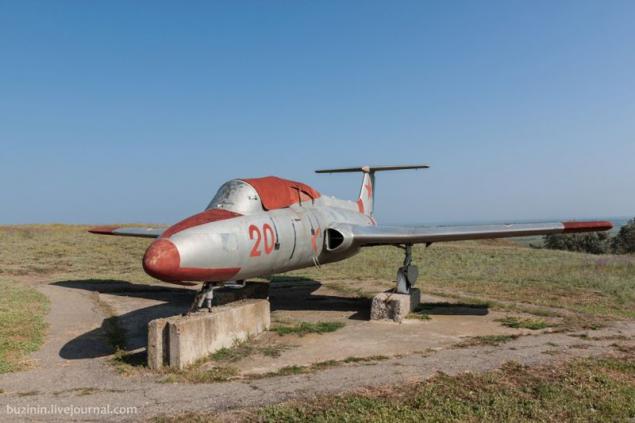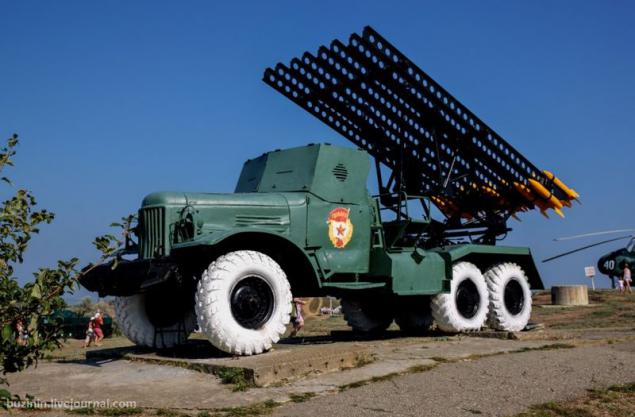 ZIS-5 "Zahar»
Tank T-72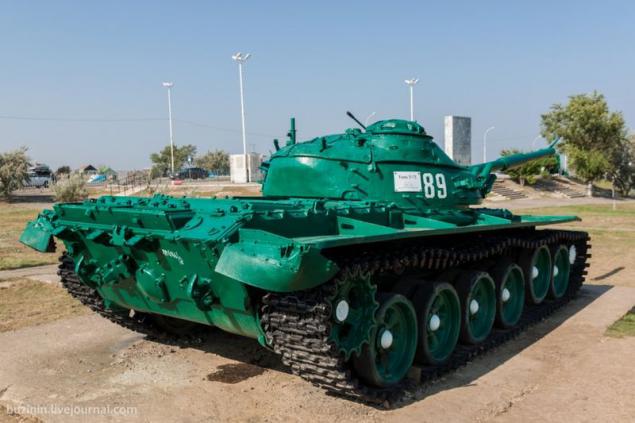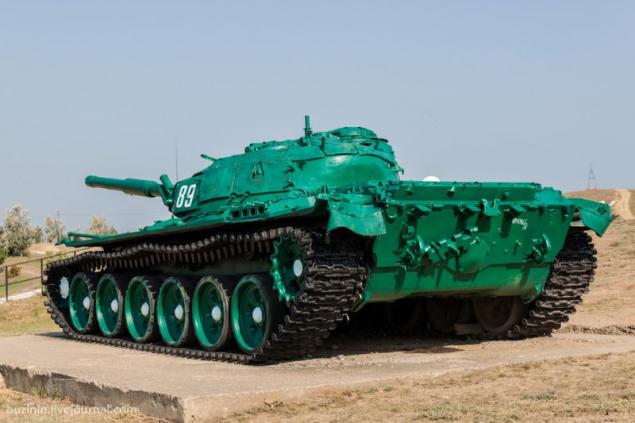 Tankt PT-76 (Floating)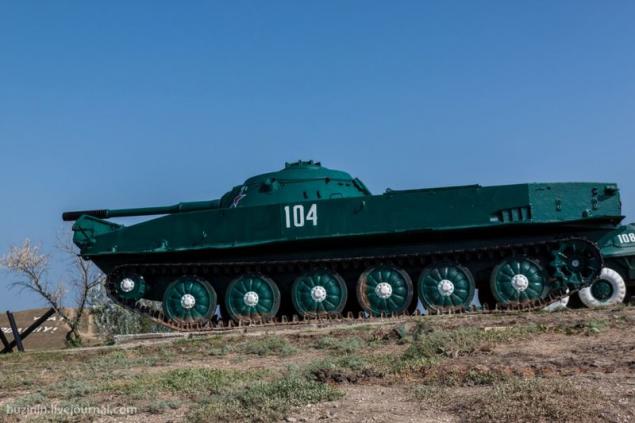 Heavy Tank IS-3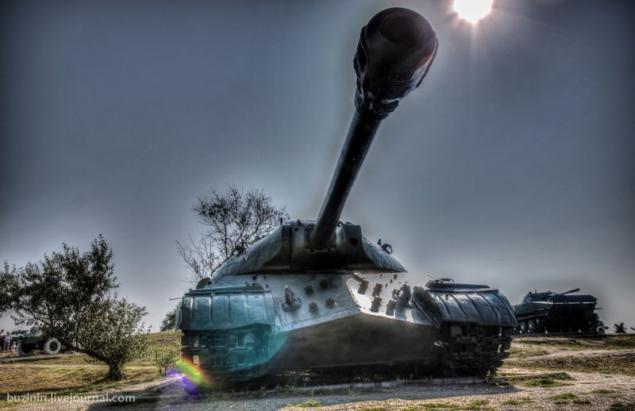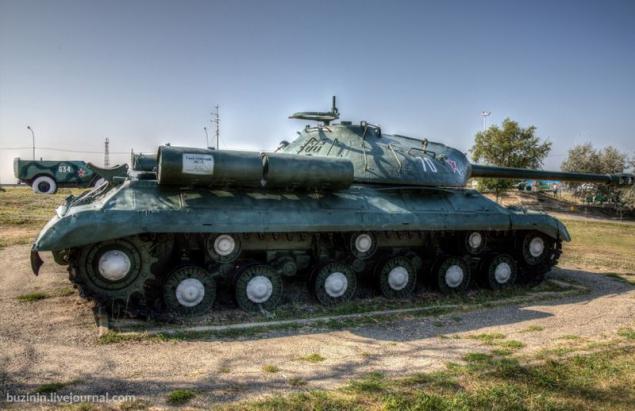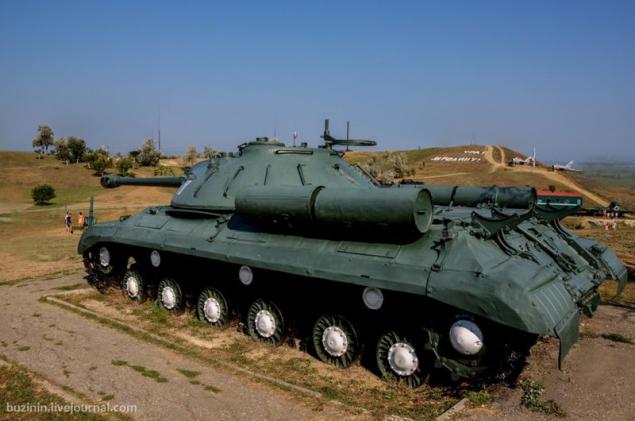 Tank T-54 and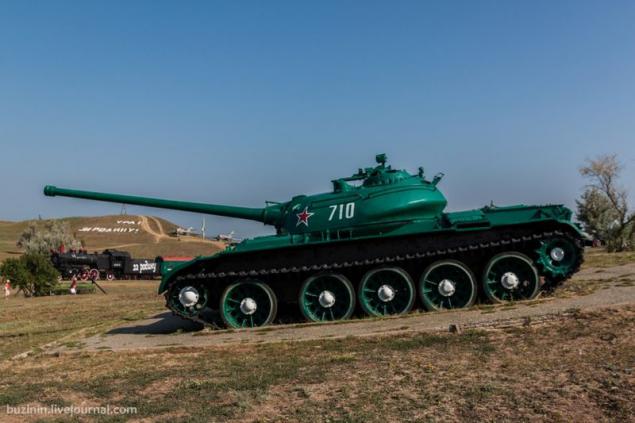 Anti-aircraft gun KS-19m2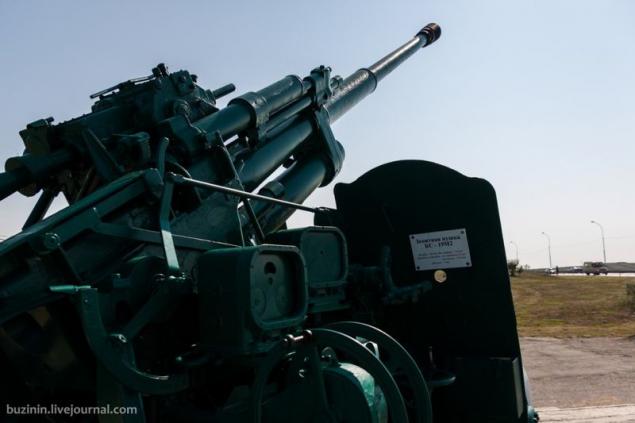 37mm. automatic anti-aircraft gun model 1939. (ATP-37)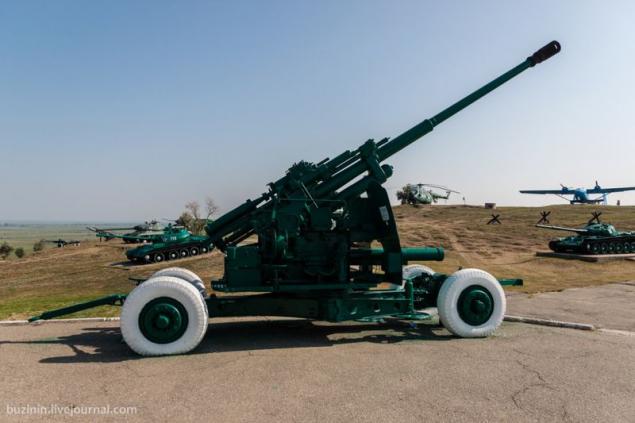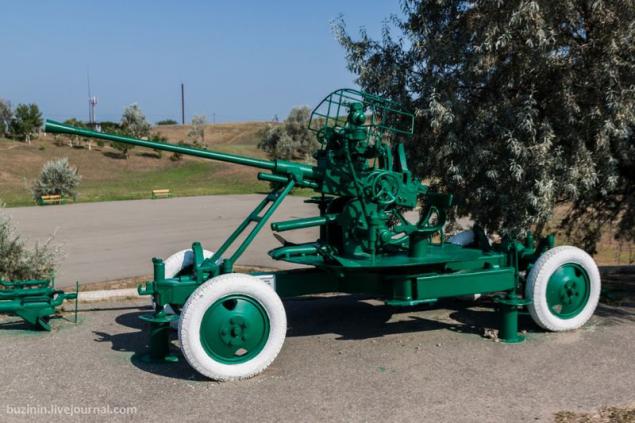 45mm. antitank gun model 1942.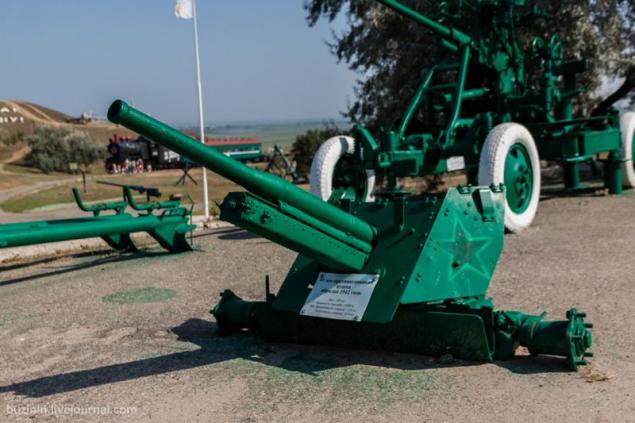 76-mm divisional gun model 1942 (ZIS-3 Index GAU - 52-P-354U).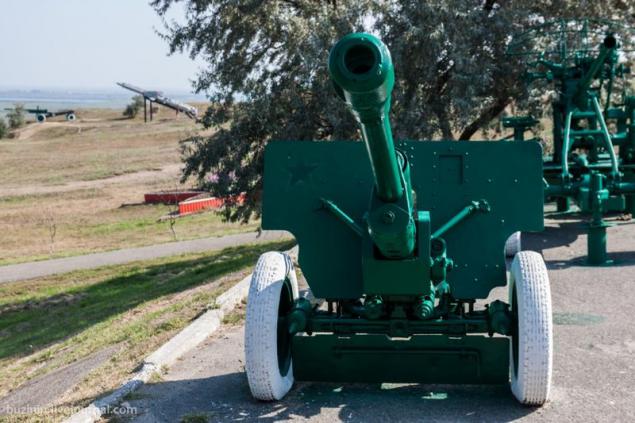 166 mm. mortar model 1943.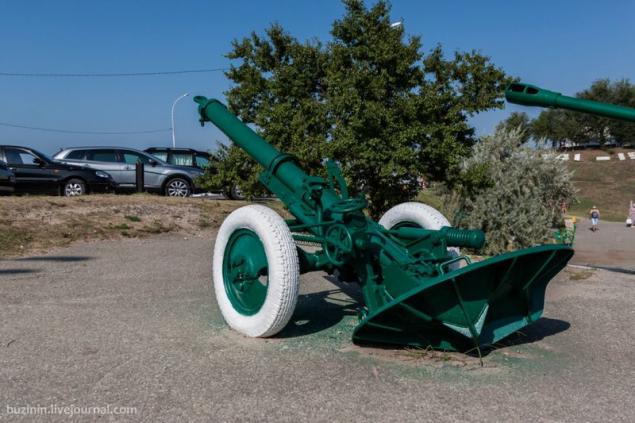 Across the street is the 2nd part of the museum dedicated to the Navy.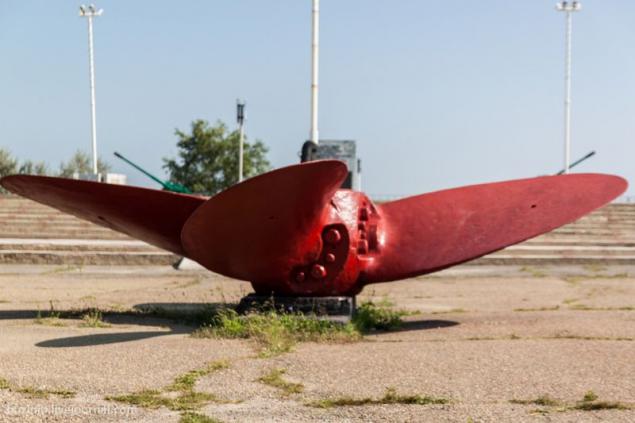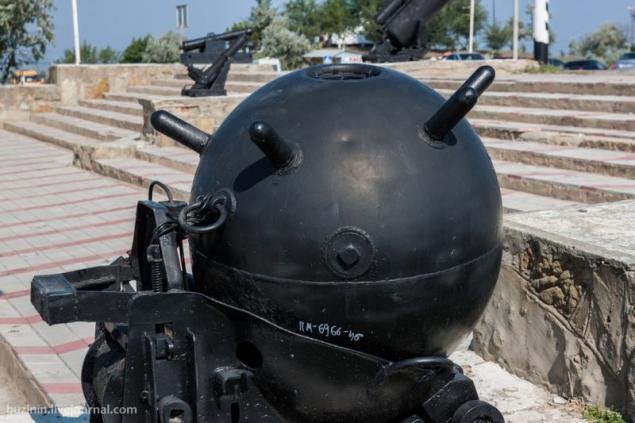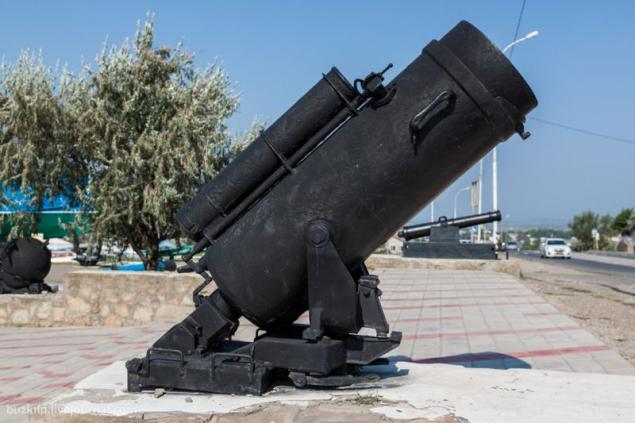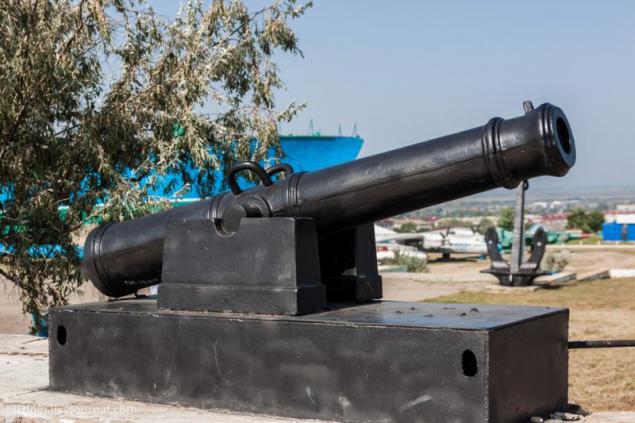 Coast Guard cutter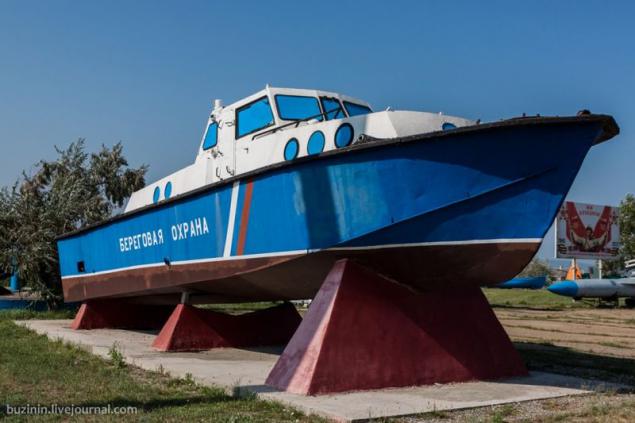 Torpedo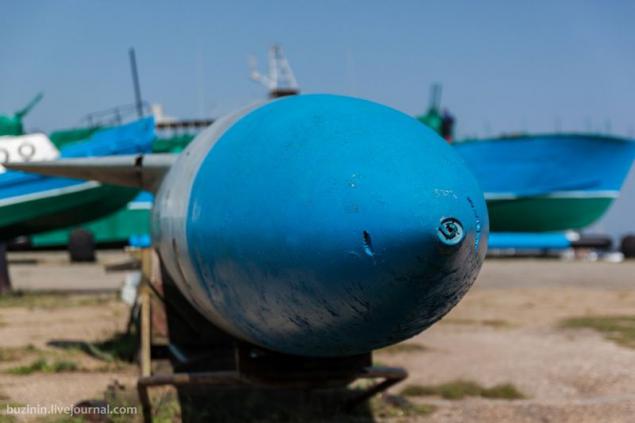 Naval guns ...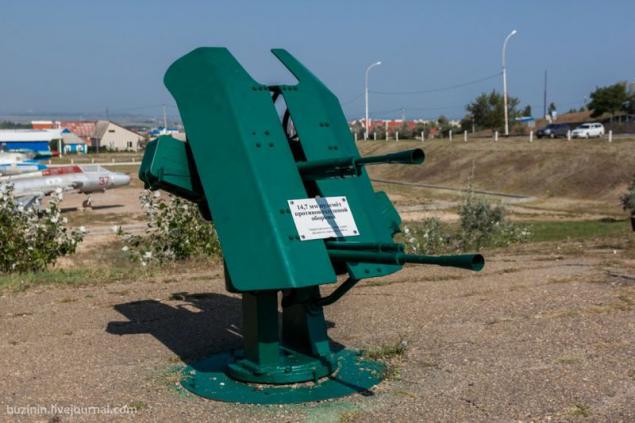 45mm. Automatic odnoorudiynaya aritelleriyskaya installing SM-21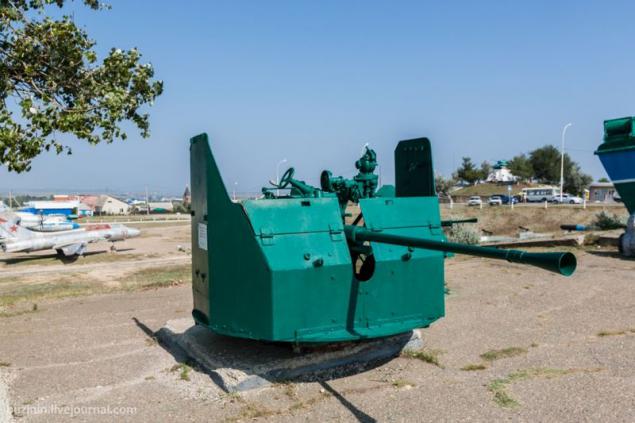 25 mm. dvuhavtomatnaya turret gun mount 2M-3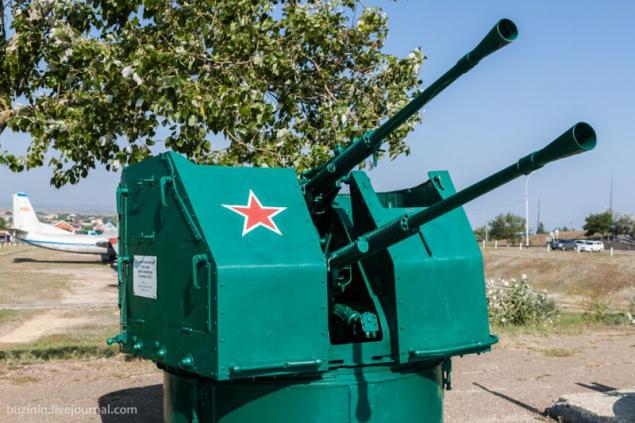 45 mm. two-barrel automatic gun mount.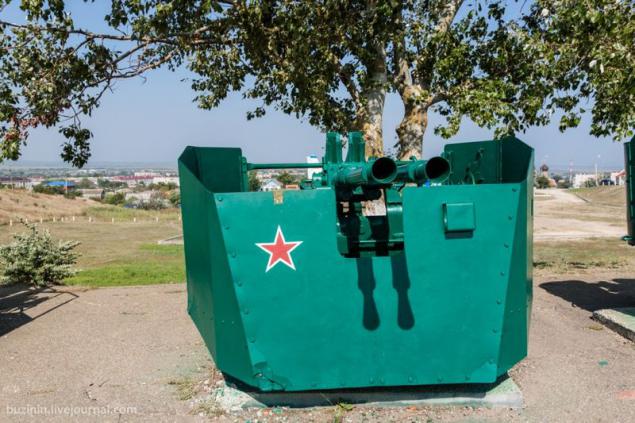 57 mm. Artillery anti-aircraft gun.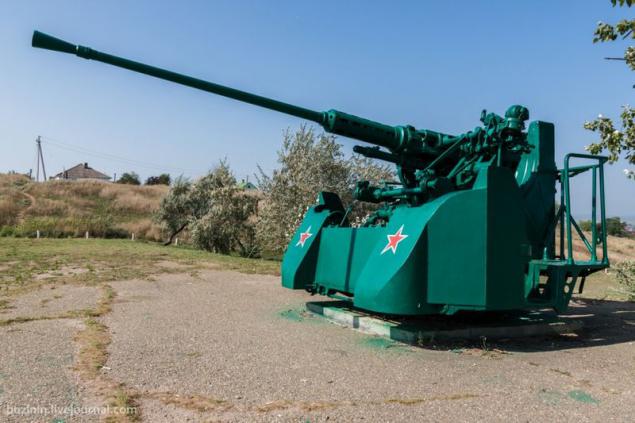 57 mm. coupled anti-aircraft gun mount ZIF-31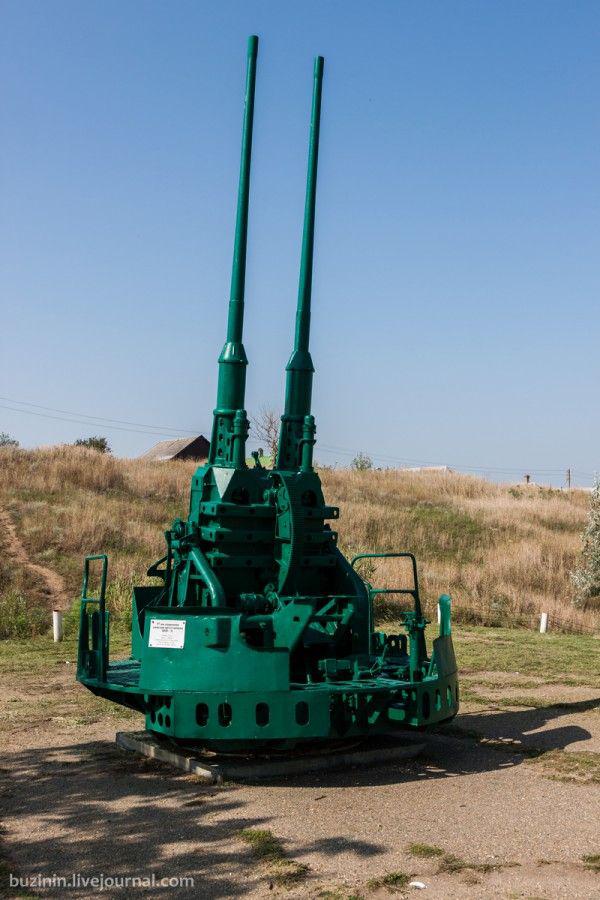 Boat type tanker unlimited swimming. Capacity 30 people.
Reactive depth bomb to destroy submarines.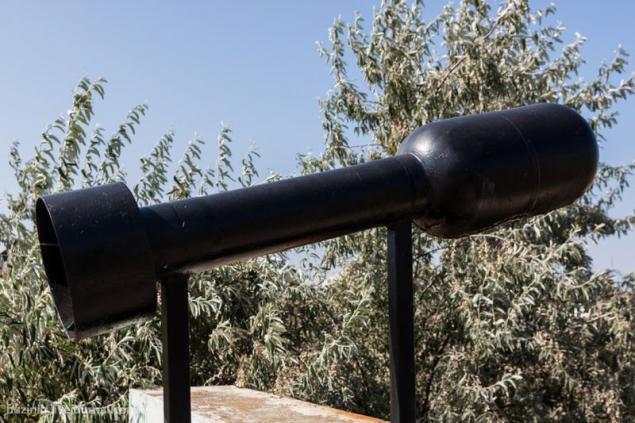 This ends his note about the Temryuk museum "Defense Hill»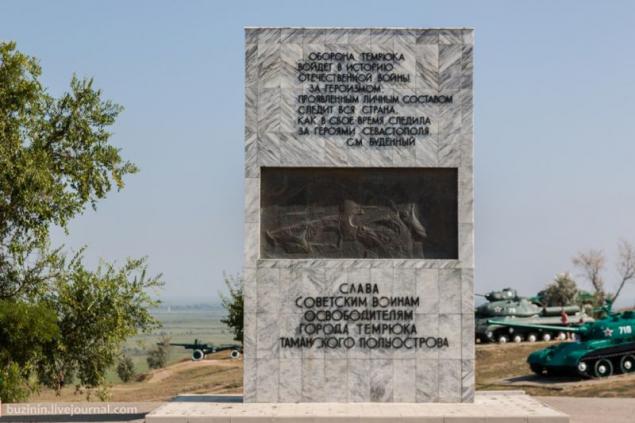 Source: buzinin.livejournal.com