A selection of photos of the heads of the world made during the summits in different years.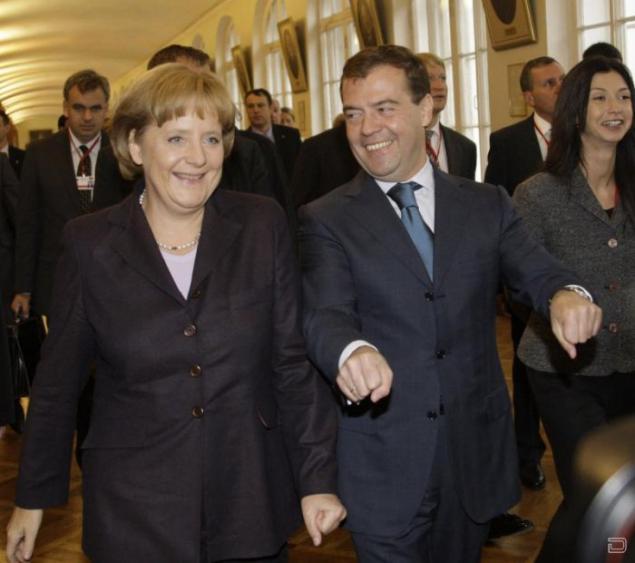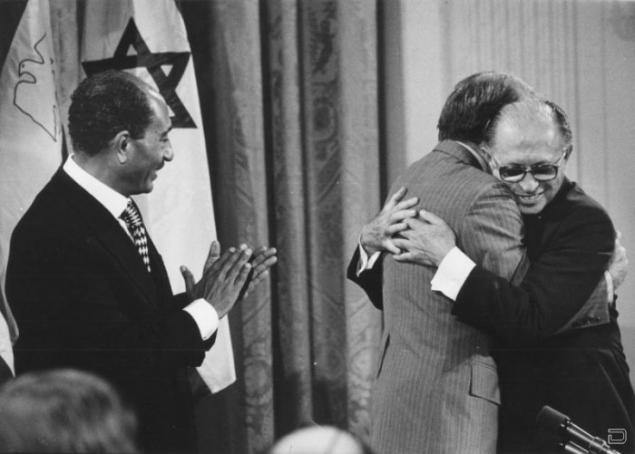 The friendly hugs Israeli Prime Minister Menachem Begin and US President Carter: The result of the summit in Camp David was the meeting of US President Carter and Israeli Prime Minister Menachem Begin September 17, 1978 in the East Room of the White House. She had signed a peace agreement in the Middle East. (UPI Photo / Darryl Heikes / Files).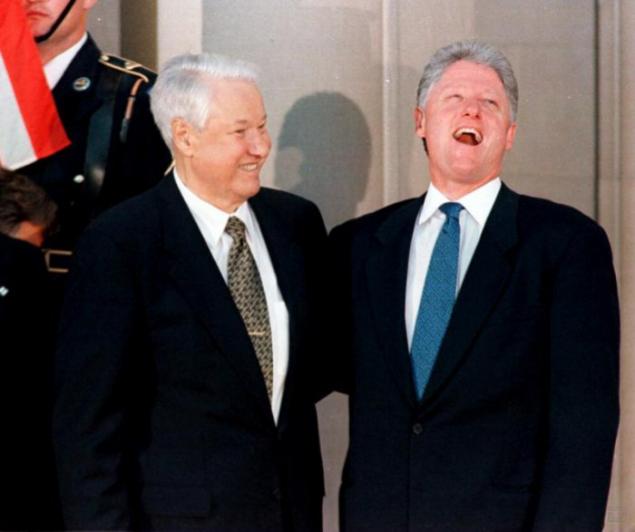 The reaction of US President Bill Clinton (right) answer, which gave journalists the president of Russia, Boris Yeltsin, 20 June 19997 a year in Denver, Colorado, USA. June 20, the two met at a dinner for members of the "Big Eight».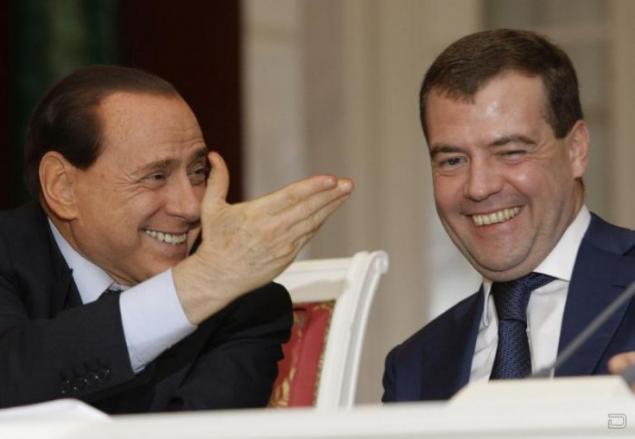 The meeting of Russian President Dmitry Medvedev and Italian Prime Minister Silvio Berlusconi, Russian President Dmitry Medvedev (right) and Prime Minister Silvio Berlusconi laugh at the press conference they gave after a meeting in the Kremlin, Moscow, Nov. 6, 2008. The leaders of the two countries discussed ways of cooperation between Russia and NATO and the EU. (UPI Photo / Anatoli Zhdanov)
450 Friendship presidents of the world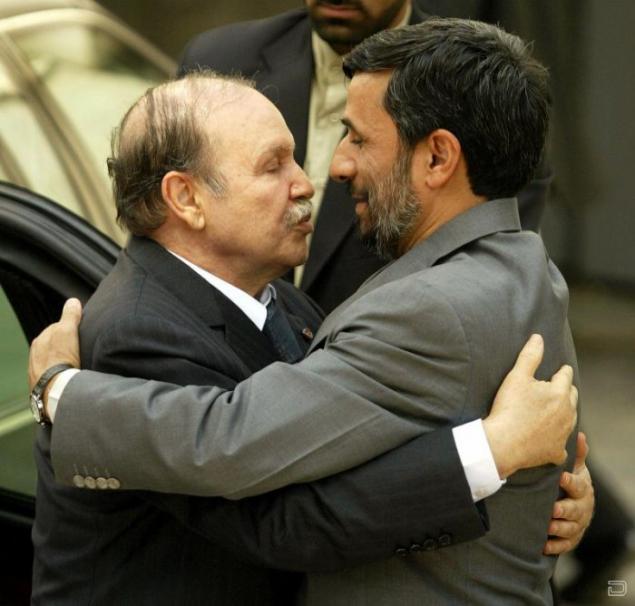 The Iranian president Ahmadinejad in greeting hugs Algerian President Bouteflika during the official welcoming ceremony in Tehran, Iran, Aug. 11, 2008. (UPI Photo / Mohammad Kheirkhah)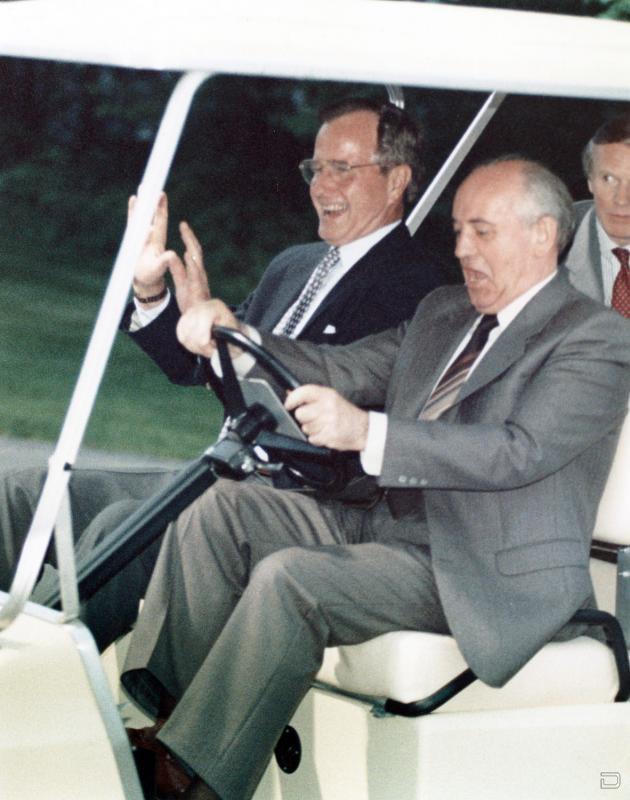 US President George W. Bush laughs heartily about how Gorbachev is trying to master the management of golf cart that was used to move the summit in Camp David on June 2, 1990. (UPI Photo / Files)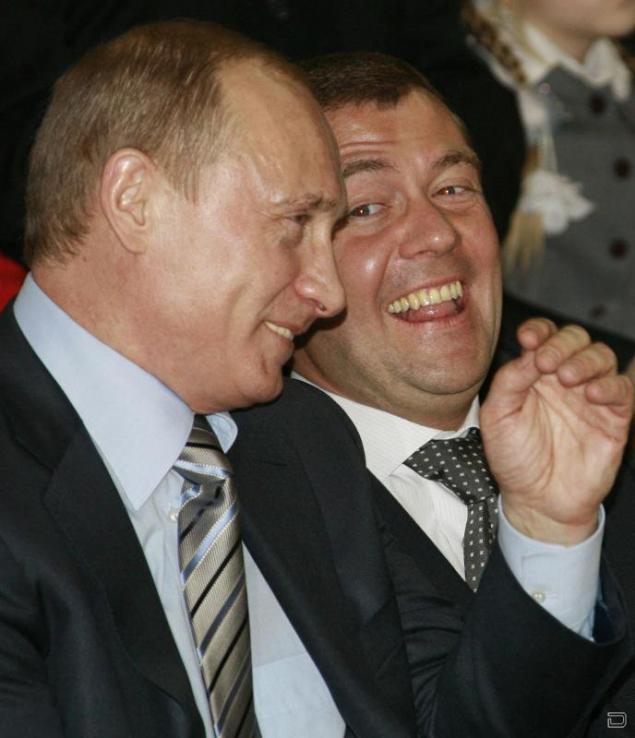 Russian President Vladimir Putin (left) with the first deputy prime minister and a prime candidate for the presidency of Dmitry Medvedev in the city of Penza (700 km. From Moscow) at the Festival of Sports, January 23, 2008. Putin supported Medvedev during the race until voting day - March 2, 2008. (UPI Photo / Anatoli Zhdanov)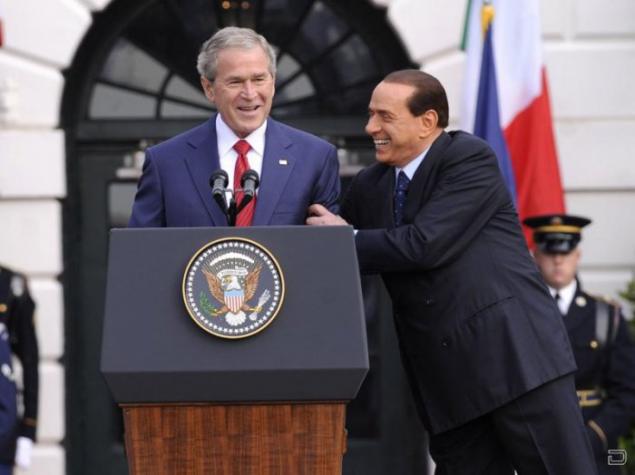 President Bush welcomed Italian Prime Minister Berlusconi. Silvio Berlusconi hugged George W. Bush, making a remark in the opening speech of US President during the official ceremony of the meeting, the White House, Washington, DC, October 13, 2008. (UPI Photo / Kevin Dietsch)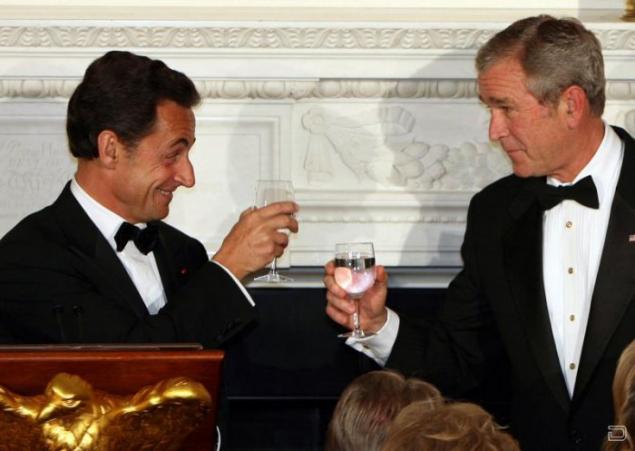 French President Nicolas Sarkozy (left) and US President George Bush raise their glasses during a welcome reception in the White House, Washington, DC, November 6, 2007. (UPI Photo / Aude Guerrucci / POOL)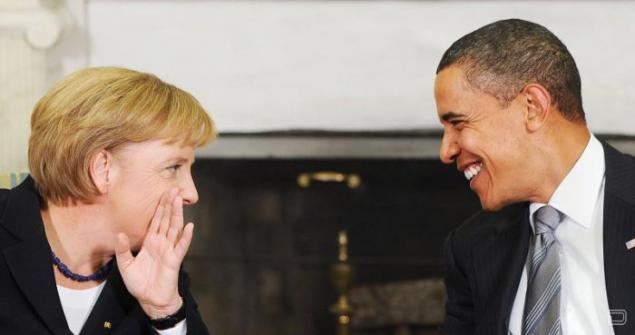 The meeting of President Obama and German Chancellor. November 3rd, 2009 in the "Oval Office" White House met President Barack Obama and German Chancellor Angela Merkel. (UPI / Olivier Douliery / Pool)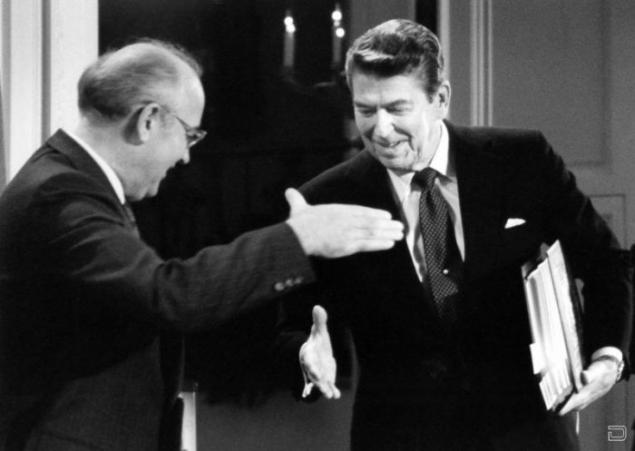 Handshake Soviet leader Gorbachev and US President Ronald Reagan. President Ronald Reagan and Mikhail Gorbachev shake hands after signing the agreement on nuclear weapons, December 8, 1987, the White House. (UPI / File)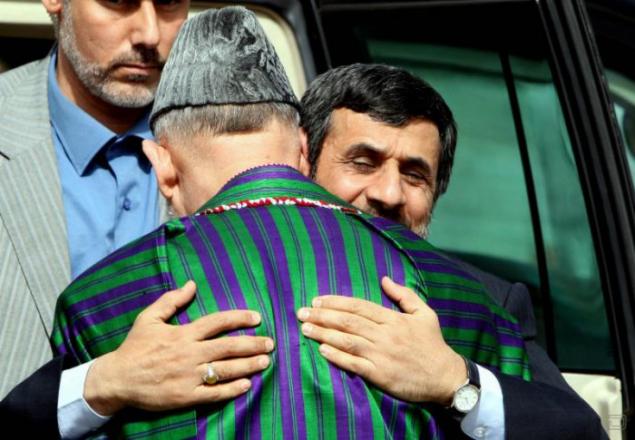 Afghan President Hamid Karzai (left) welcomed the Iranian president during his visit to Kabul, Afghanistan, on March 10, 2010. During the visit, Ahmadinejad said he did not consider the presence of foreign forces in Afghanistan conflict resolution. (UPI / pool)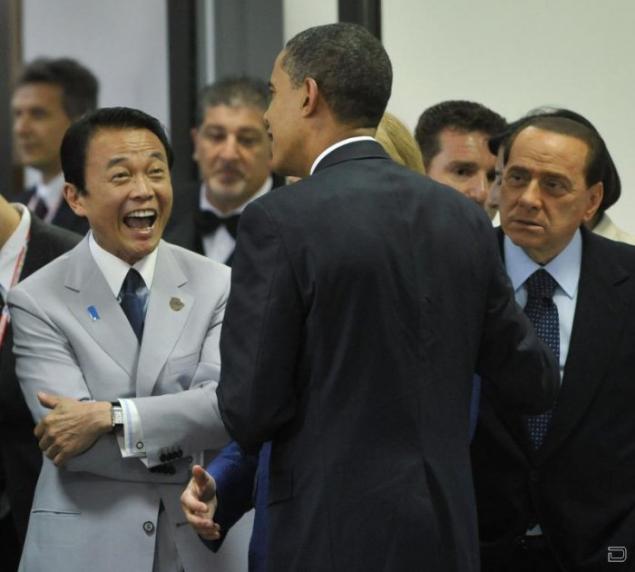 Summit of the "Big Eight" in L'Aquila. The reaction of the Japanese Prime Minister Taro Aso (left), while Italian Prime Minister Silvio Berlusconi listens carefully to Barack Obama's speech before the meeting of the "Big Eight" in L'Aquila, Italy, July 8, 2009. (UPI Photo / Alex Volgin)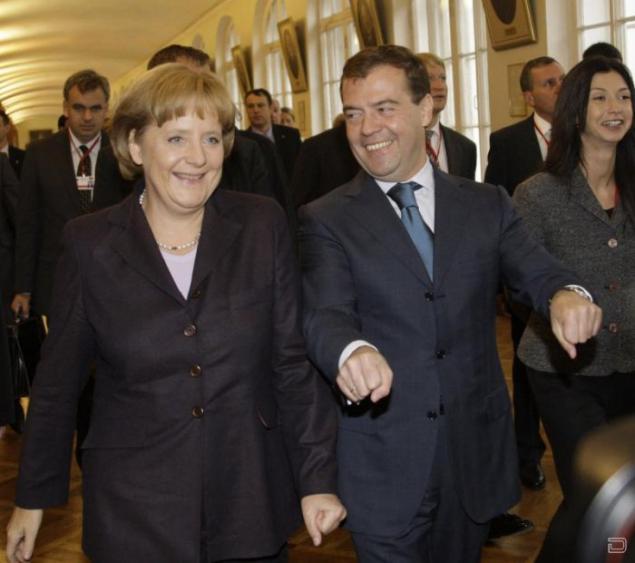 The meeting of Russian President Dmitry Medvedev and German Chancellor Angela Merkel Dmitry Medvedev and Angela Merkel are on the corridor of the St. Petersburg State University, October 2, 2008. (UPI Photo / Anatoli Zhdanov)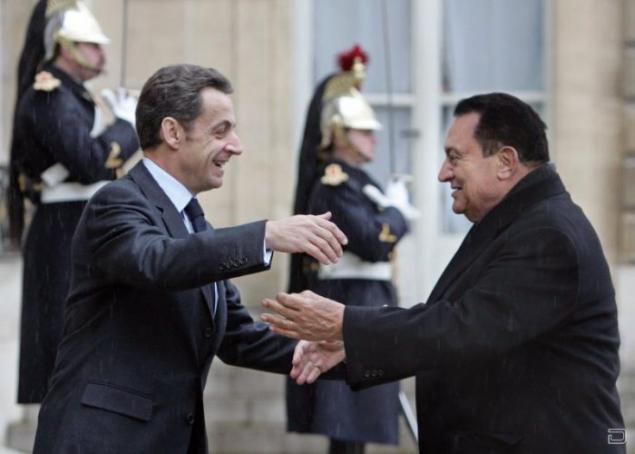 The meeting Egyptian President Hosni Mubarak and his French counterpart Nicolas Sarkozy and other: Nicolas Sarkozy (left) welcomes Hosni Mubarak during a meeting at the Elysee Palace in Paris, February 9, 2009. The two leaders discussed ways to address the situation in the Middle East. (UPI Photo / Eco Clement)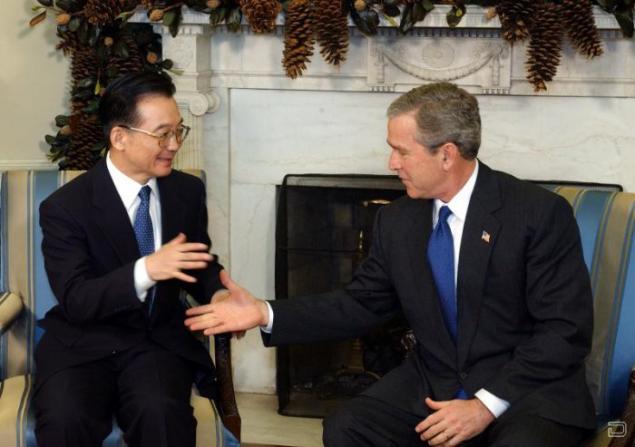 George W. Bush. He shakes hands with Chinese Premier Wen Jiabao during their meeting in the "Oval Office" of the White House, December 9, 2003. The two leaders discussed the economic issues, as well as the situation around the Korean Peninsula. (UPI Photo / Roger L. Wollenberg)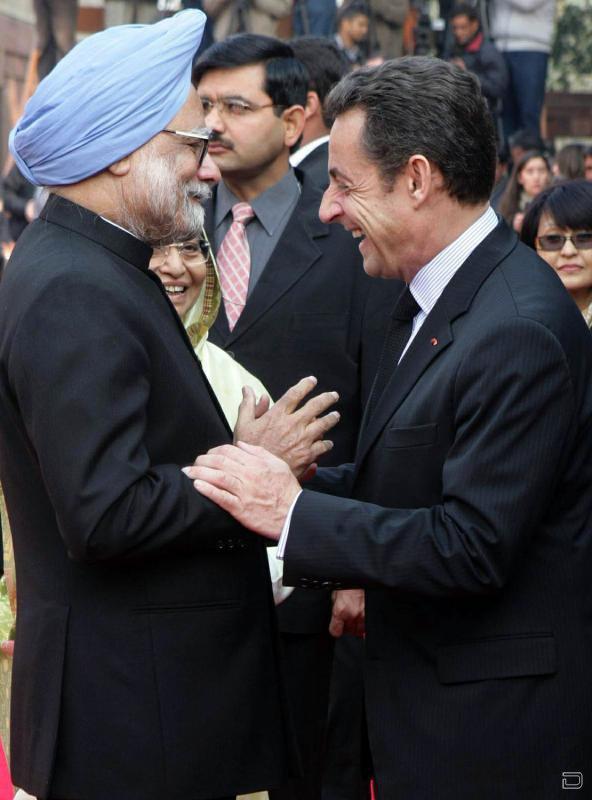 During the official ceremony of the meeting in New Delhi, Nicolas Sarkozy (right) welcomes Prime Minister Manmohan Singh, are watching his Indian counterpart Pratibha Patil (in the middle) on January 25, 2008. At Nicolas Sarkozy was scheduled two-day visit, the purpose of which was the strengthening of relations between the two countries, including in economic terms, against the background of rapidly booming Asian economy. (UPI Photo)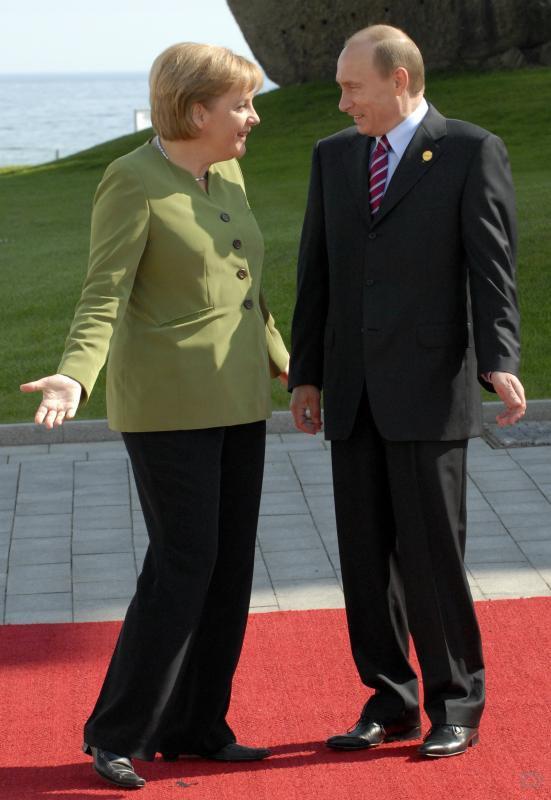 Angela Merkel and Vladimir Putin speak before capturing the participants of the summit "Big Eight", Germany, June 7, 2007. The Summit was held from 6 to 8 June in the resort town of Heiligendamm. (UPI Photo / Anatoli Zhdanov)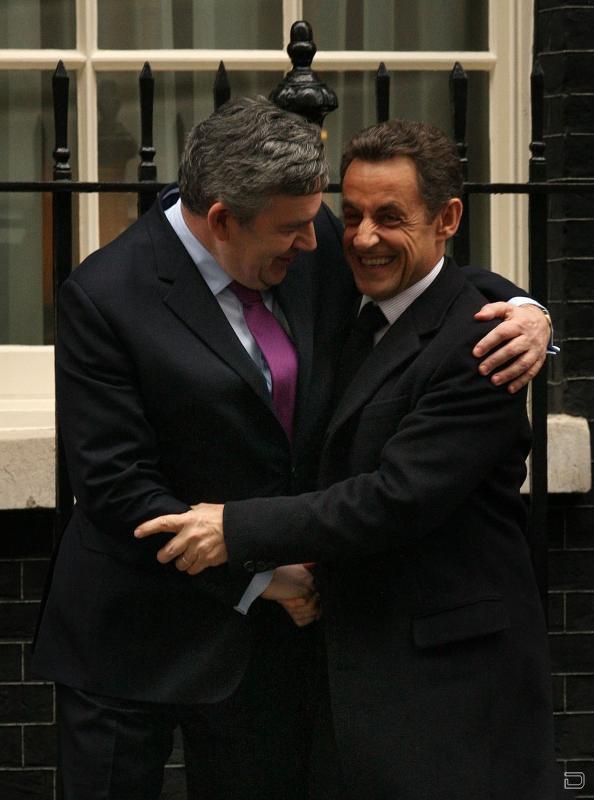 British Prime Minister Gordon Brown (left) hugs French President Nicolas Sarkozy before the two take part in a press conference in London on March 12, 2010. (UPI / Hugo Philpott)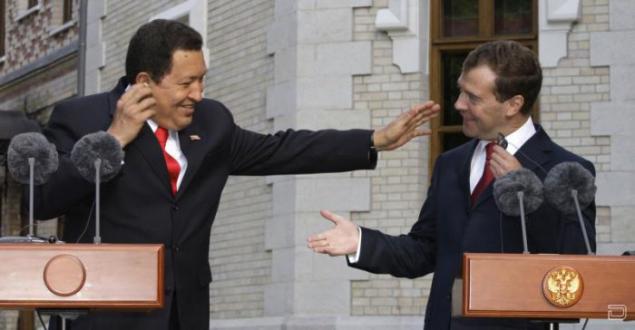 Dmitry Medvedev and his counterpart Hugo Chavez at a press conference after their meeting at the country residence of the Russian president on September 10, 2009. Chavez said that his country accepted the independence of South Ossetia and Abkhazia that came from Georgia. (UPI / Anatoli Zhdanov)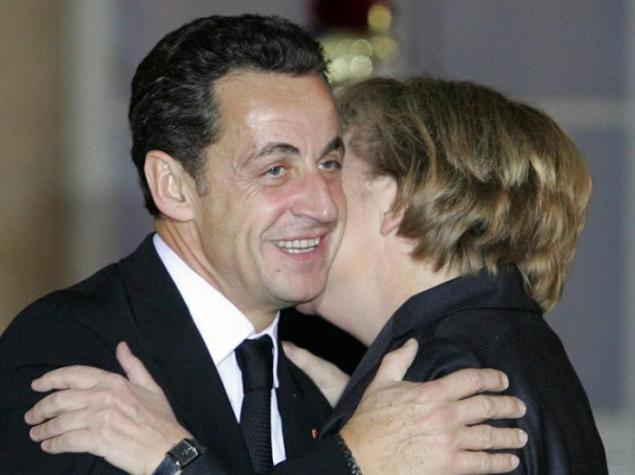 Nicolas Sarkozy (left) welcomes Angela Merkel during her official visit to the Elysee Palace in Paris, December 6, 2007. After some differences of views Paris and Berlin have reached agreement on many issues. (UPI Photo / Eco Clement)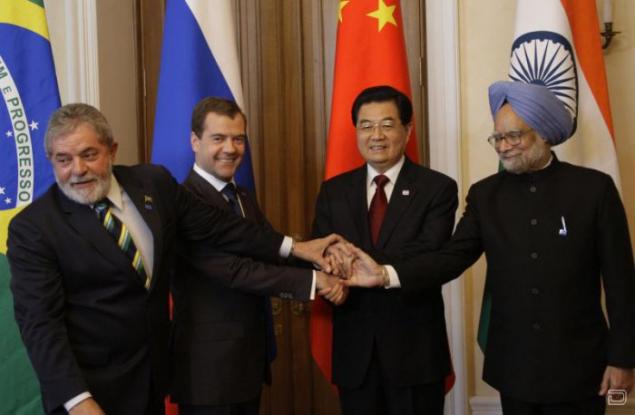 The leaders of Brazil, Russia, India and China on the "summit BRIC». (left to right) Brazilian President Luiz Inacio Lula da Silva, Russian President Dmitry Medvedev, Chinese President Hu Jintao and Prime Minister Manmohan Singh pose for journalists before the summit, called «BRIC», and was held in Yekaterinburg, June 16, 2009. (UPI Photo / Anatoli Zhdanov)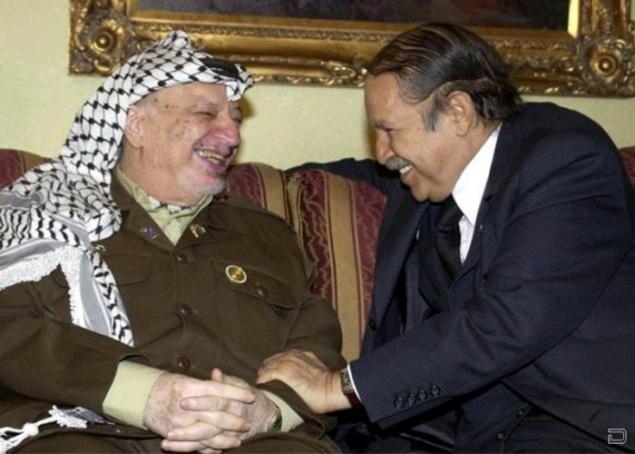 Yasser Arafat and President Bouteflika of Algeria. March 26, 2001 - Amman, Jordan: Palestinian leader Yasser Arafat, welcomed the Royal Palace Algerian President Abdelaziz Bouteflika. The two leaders will attend the summit of heads of Arab states. This meeting will be the first official talks since the invasion of Iraq (1990) Kuwait has split the Arab world. (rlw / Arafat Press Office UPI)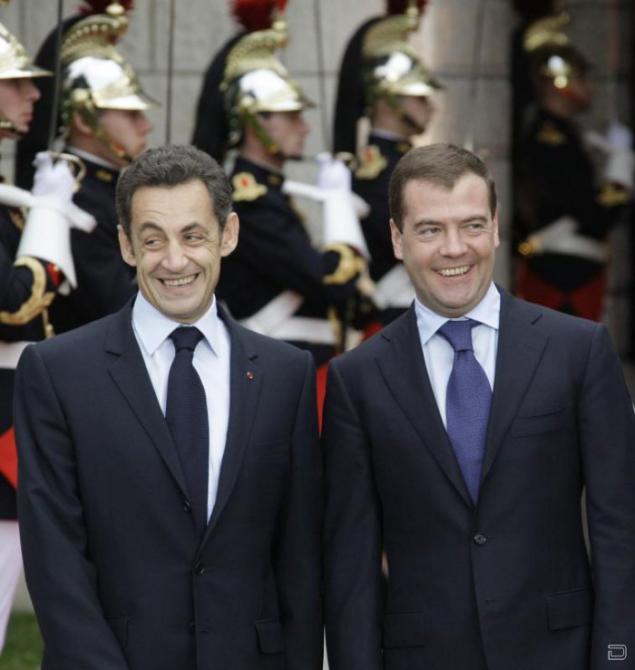 The meeting French President Nicolas Sarkozy and Russian President Dmitry Medvedev. Nicolas Sarkozy (left) and Dmitry Medvedev before the summit "Russia-EU" in Nice on 14 November 2007. At the summit, Sarkozy urged the United States and Russia to end disputes over nuclear weapons and shields and to pay attention to ensure further security in Europe. (UPI Photo / Anatoli Zhdanov)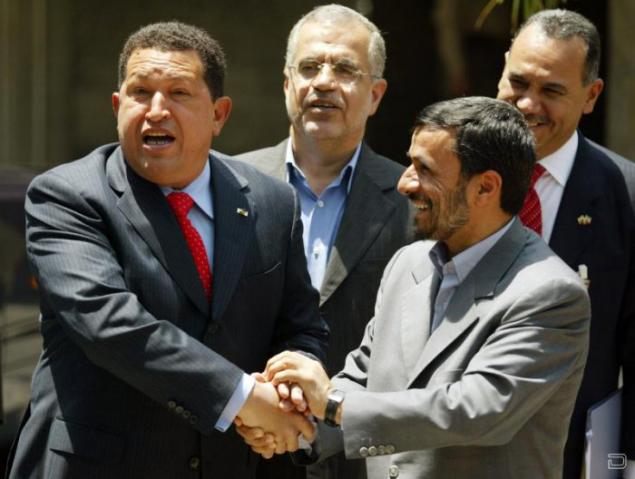 Meeting Venezuelan leader and his Iranian counterpart: Iranian President Ahmadinejad (right) shakes hands with Venezuelan leader Hugo Chavez during a welcoming ceremony in Tehran, Iran, on July 1, 2007. Chavez arrived in Iran on two-day visit to strengthen political and economic ties between the two countries. (UPI Photo / Mohammad Kheirkhah)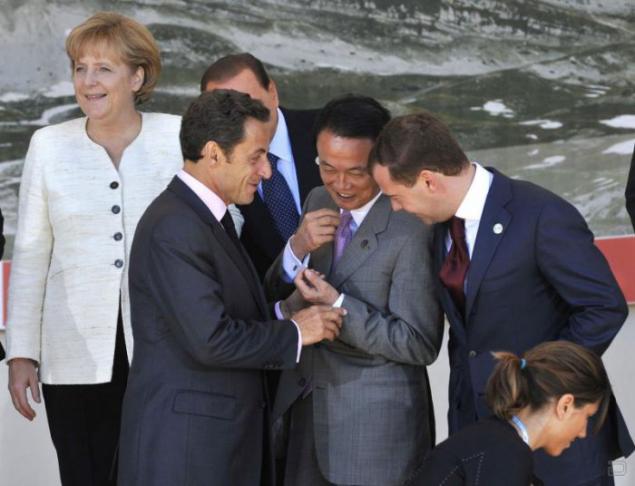 Shared Photo leaders of the "Big Eight" and the leaders of the "five" in L'Aquila. (left to right) German Chancellor Angela Merkel, French President Nicolas Sarkozy, Japanese Prime Minister Taro Aso and Russian President Dmitry Medvedev came to make the traditional common photo during the summit in L'Aquila, Italy, July 9, 2009. (UPI Photo / Alex Volgin)