The researchers ranked the 20 best beers, based on the evaluation of the most authoritative experts beer site RateBeer, which published more than three million of reviews devoted to this drink:
20 photos + text via.
20. The Russian Imperial Stout brewery Stone Brewing
Russian Imperial Stout brewed in the city of Escondido (CA). He received from the experts 4, 215 out of 5 stars.
This is a very strong dark beer with a complex aroma, which includes notes of black currant, coffee and anise.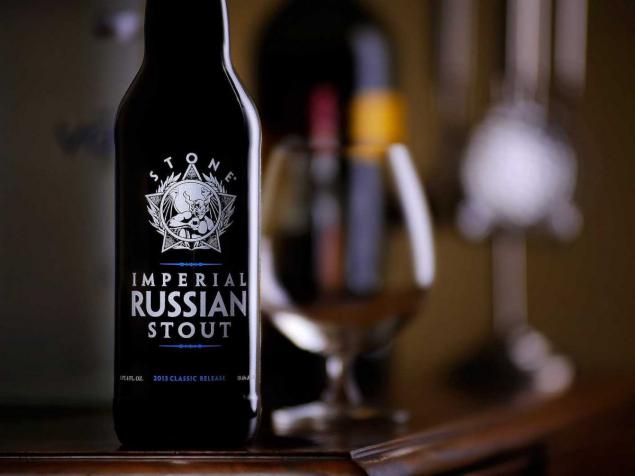 19. El Batch 7000
It is a dark beer with a subdued touch of vanilla and caramel cooked in Kalamazoo (MI).
Batch 7000 received from the experts RateBeer 4, 226 out of 5 stars.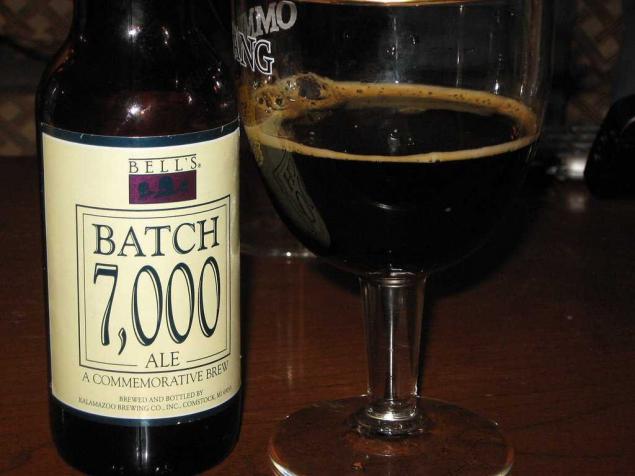 18. El Hopslam
Another beer from the brewery in Kalamazoo. It has been estimated by experts RateBeer 4, 229 stars.
El Hopslam brewed with six different varieties of hops in it felt floral and grapefruit notes.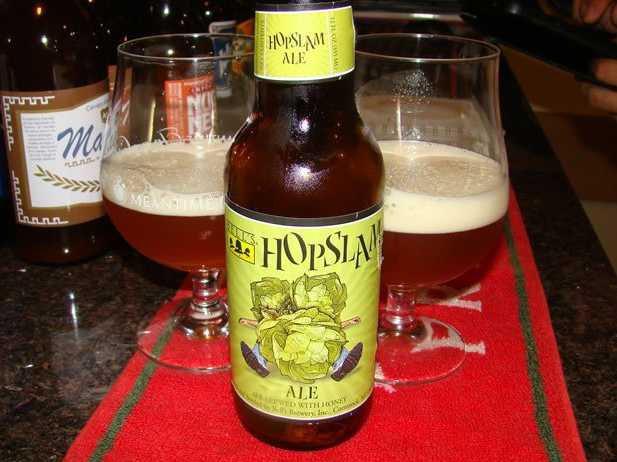 17. Kriek
It is brewed according to a traditional recipe beer (fruity lambic, which is fermented using sour cherries), a native of Beersel (Belgium). It consists of only malt, wheat, hops, water, and a rare cherry varieties' Schaerbeek ».
Beer Kriek received from experts 4, 236 stars.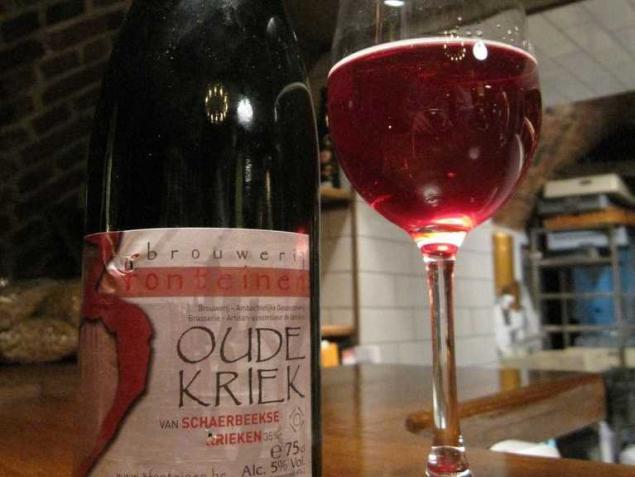 16. Samichlaus
Dark beer from the brewery Hürlimann (Zurich, Switzerland). This is one of the strongest varieties - 14% alcohol. It is brewed only once a year on December 6 and only one of the castles of Upper Austria. Then beer is kept for ten months and bottled.
Experts rate Samichlaus 4, 239 stars.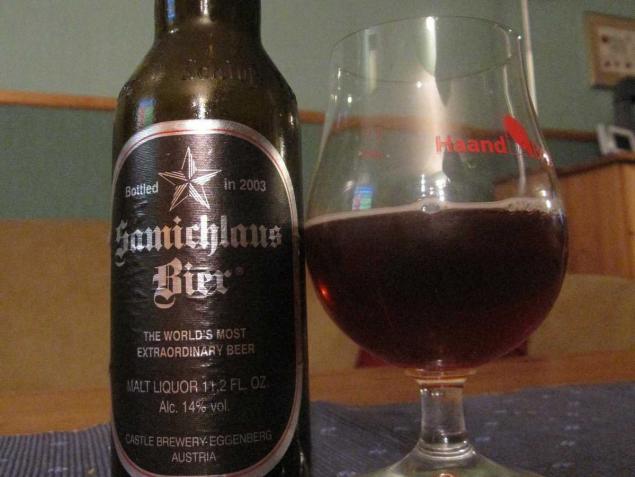 15. Fred from the Wood
This beer received from experts RateBeer 4, 241 stars.
Barley wine brewery Hair of the Dog (Portland, Oregon), aged in oak barrels for six months. It has the flavor of wood and tobacco.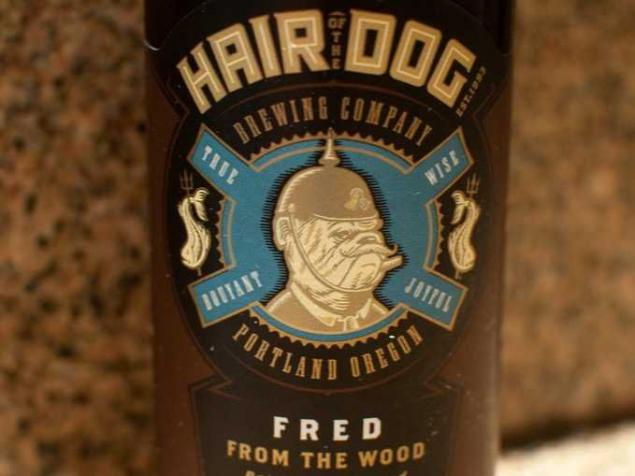 14. Abyss
This Russian Imperial Stout, which won numerous awards, are produced in the brewery Deschutes (Bend, Oregon). Its fragrance contains notes of molasses and licorice.
4 stars from 243 experts.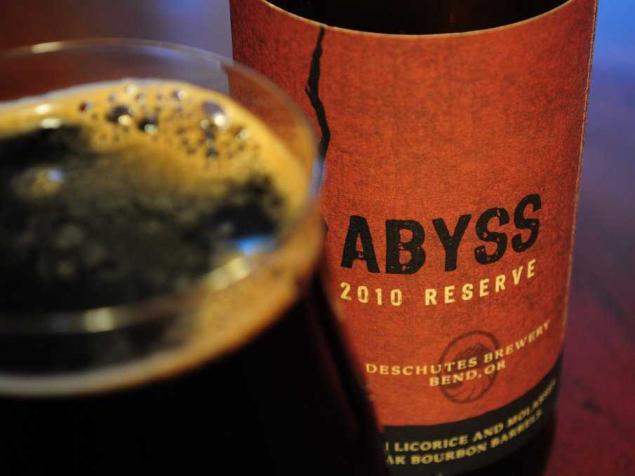 13. Darkness
Another Russian Imperial Stout, this time from the brewery Surly (MN) - dark chocolate flavored drink with strength and 9, 8%. It is brewed once a year in October.
4, 254 stars.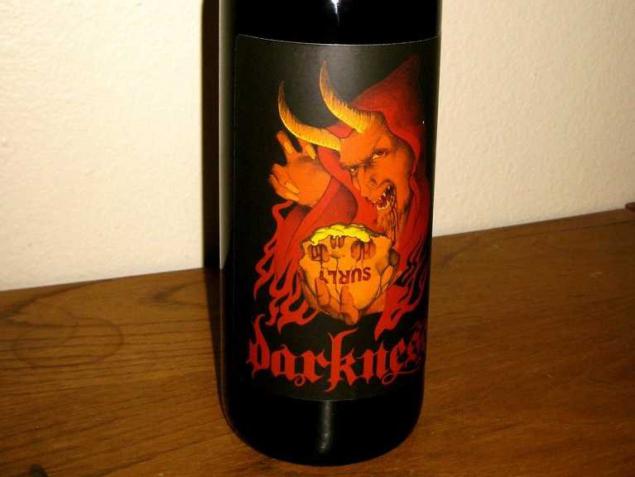 12. Extra 8
8 Extra Beer is sold in bottles of dark brown color with no label and a blue cap. This Belgian strong ale brewed monks of the Cistercian Order of the monastery of St. Sixtus (Vestvleteren, Belgium). It can be purchased in limited quantities and only in this monastery.
4, 267 stars.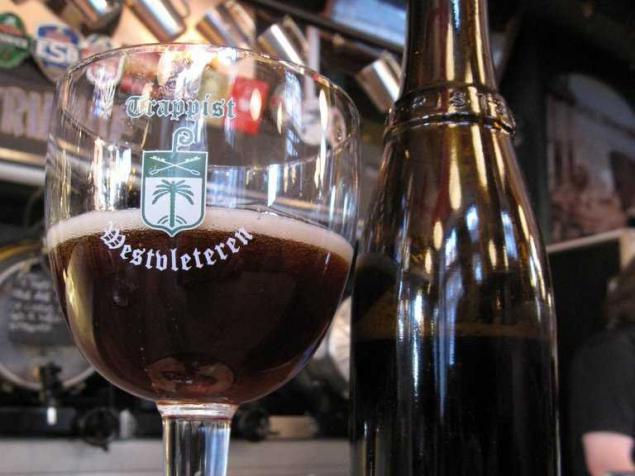 11. Supplication
The beer is brewed in the brewery Supplication Russian River (California). This sour ale 12 months wandering in barrels of wine under the Pinot Noir with cherry. The result is a pungent, complex flavor.
4, 275 stars.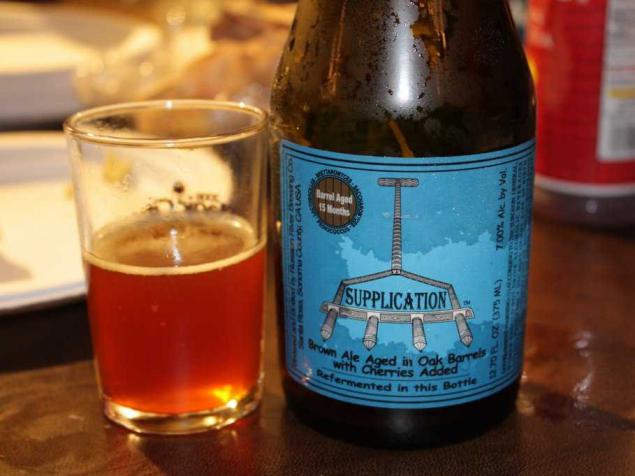 10. Adam
Another brainchild of the brewery Hair of the Dog (Portland, Oregon). This beer - recreated historical variety that was once brewed in Dortmund (Germany).
4, 277 stars.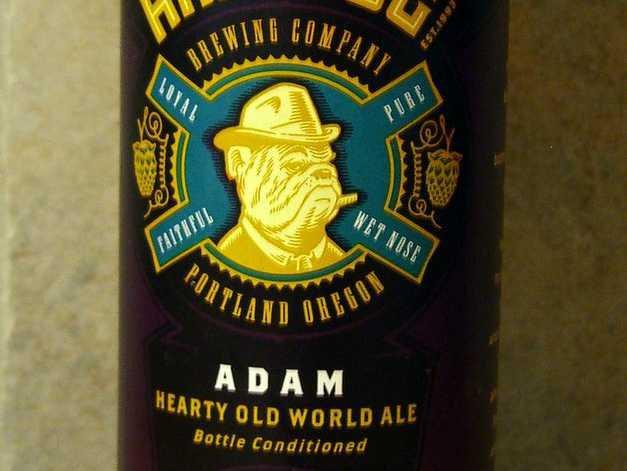 9. Bourbon County Stout
Bourbon County Stout brewed in Chicago Goose Island brewery and held for two years in barrels from the 18-year-old bourbon. He has subdued chocolate flavor and krepostyu13%.
4.283 stars.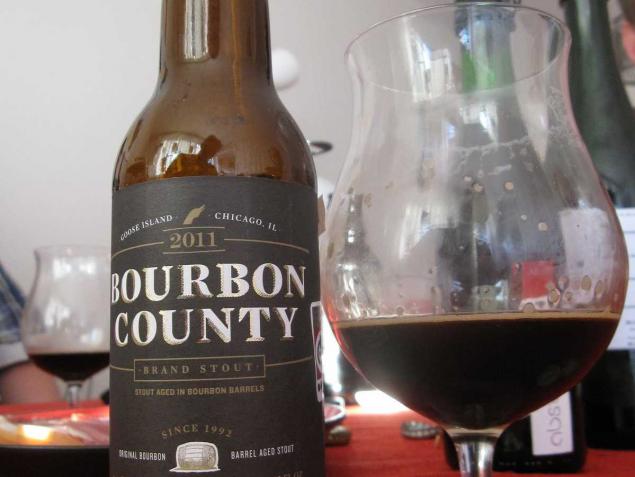 8. Temptation
Sour Pale Ale brewery from the Russian River (California). To obtain the characteristic tart flavor el stand from 9 to 15 months in barrels from the Chardonnay.
4, 284 stars.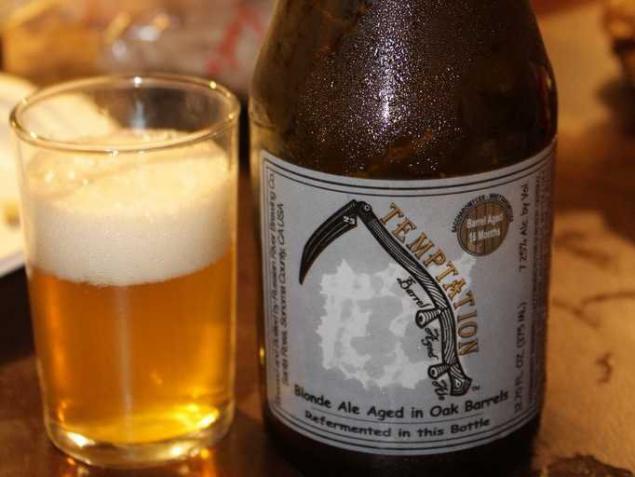 7. Pliny the Elder
Another Russian River ale brewery became legendary due to its surprisingly balanced taste. Its flavor is felt citrus fruit and pine trees.
4.289 stars.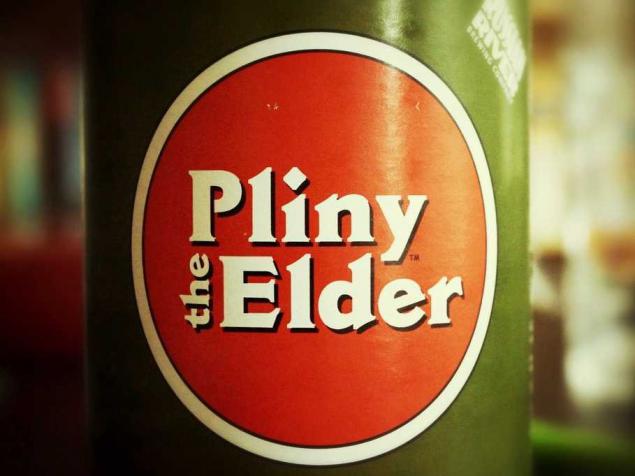 6. Kentucky Breakfast Stout
The brainchild of Founders Brewing (Michigan) received from RateBeer 4, 29 stars.
Kentucky Breakfast Stout brewed with coffee and chocolate, and then kept in barrels of bourbon to get very rich, thick taste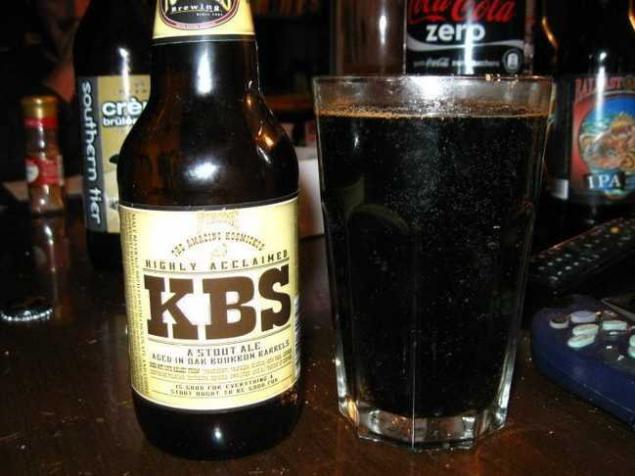 5. Dreadnaught Imperial IPA
This beer is produced in the brewery Three Floyds (Indiana). It softens the bitter taste of mango and peach flavor.
4, 3 stars from the experts.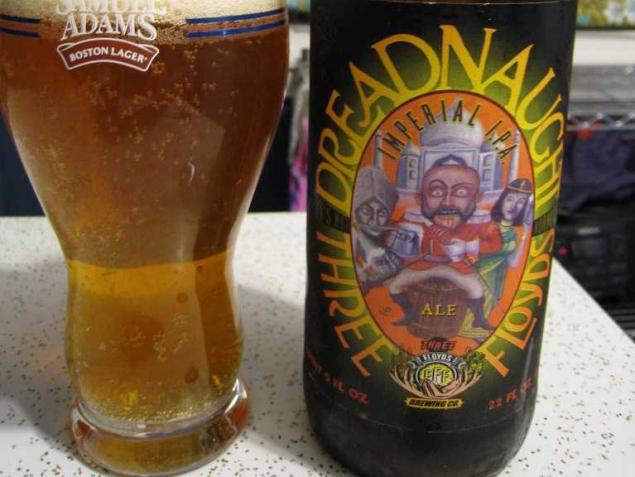 4. Expedition Stout
This dark variety from the brewery in Michigan, Bell has a taste of freshly roasted coffee.
4.34 stars.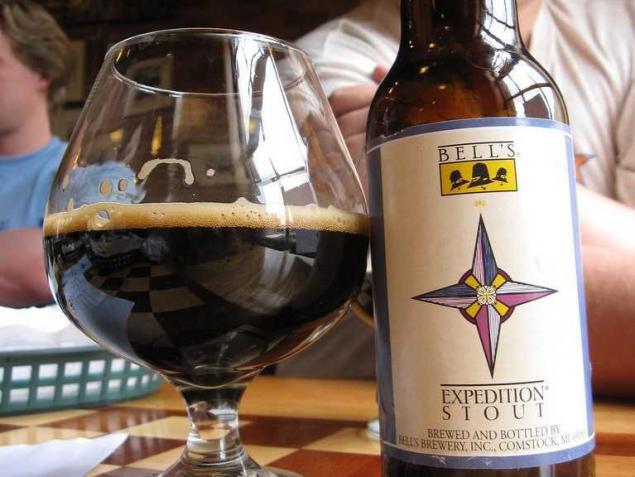 3. Speedway Stout
Speedway Stout strength of 12% is brewed in the brewery AleSmith (CA) with the addition of coffee.
4.372 stars.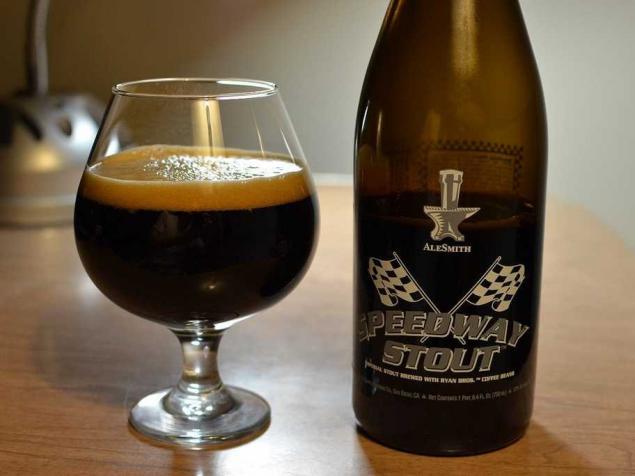 2. Russian Imperial Stout Dark Lord
One of the most famous varieties brewery Three Floyds Brewing brewed coffee, black molasses and honey. It can be bought only on the last Saturday of April. Since the amount of beer is limited (6000 bottles), wishing to try it in advance acquire custom printed tickets.
4, 279 stars.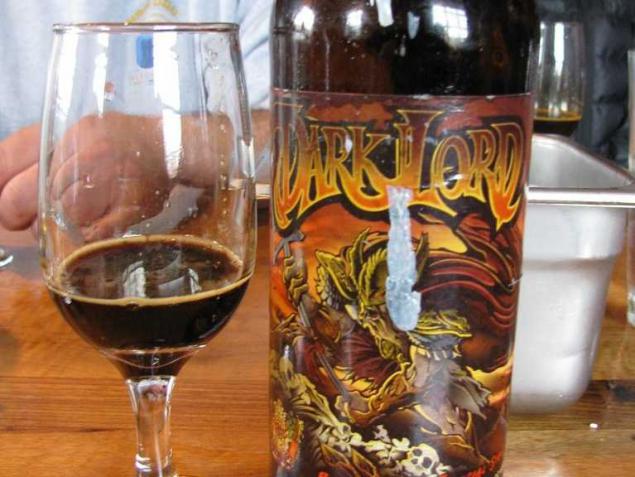 And finally, the first place according to the expert site RateBeer: 12
Beer brewed 12 monks of the Cistercian monastery of Saint Sixtus (Vestvleteren, Belgium). Once a week, it can be bought at the gate of the monastery. On it there are no labels, just plain yellow cover.
Ingredients only yeast, malt, sugar, caramel and water. Nothing more.
Experts rate - 4, 499 stars.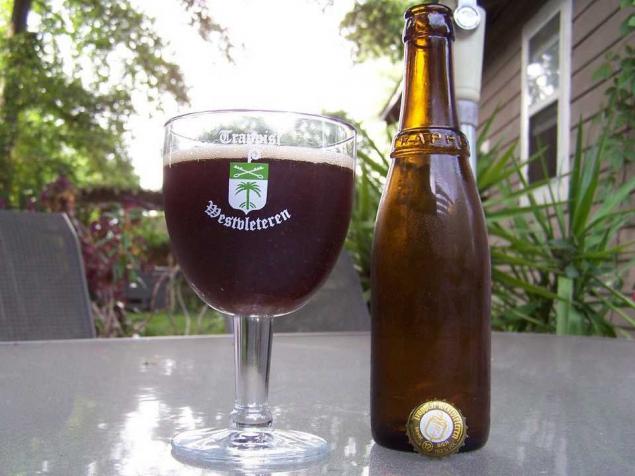 Source: