I propose to discuss in the comments who is drinking a beer, and most importantly what)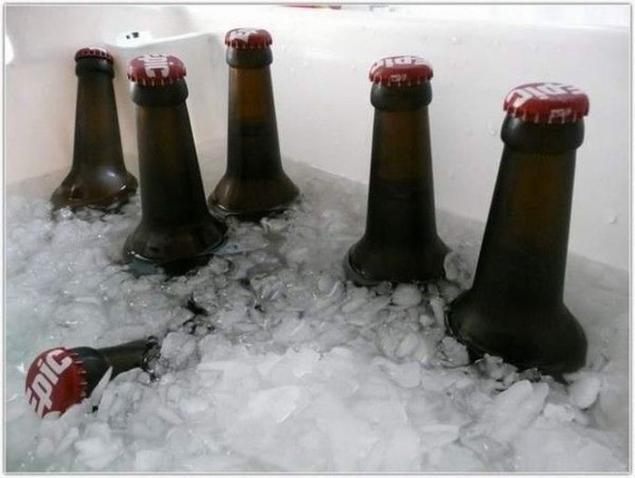 The most "extreme" beers: Sam Adams Utopias
"Extreme" beer of the American beer brand Samuel Adams found the strongest beer in the world. Stout Sam Adams Utopias contains 25% alcohol. It is a dark flavored drink from 4 different types of hops, which gives it a spicy herbal hue. The taste Utopias present and cognac notes. Infused it for several years in barrels of whiskey, cognac and port wine and bottled in collectable decanters with a copper finish. This beer should be upotreblint after eating, drinking small sips, like a liqueur.
"Bilk»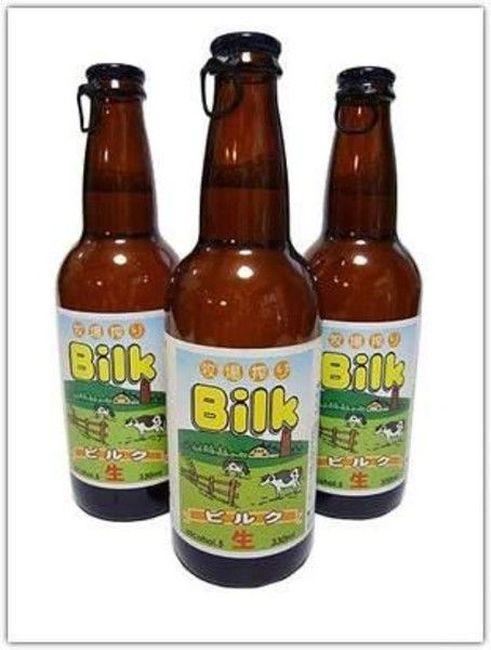 As the name implies, this milk beer. It actually consists of a mixture of beer and milk. The idea of ​​producing "Bilk" (30% milk and 70% beer) came up with the liquor store owner in Hokkaido. To solve the problem of overproduction of milk and thus help his fellow farmers, he invented a recipe for milk beer. The manufacturing process of this beer is no different from the production of conventional beer. The taste is also a beer, but with the flavor of the milk. While the beer is sold only in Japan, but given the media interest in this drink, we can not exclude its appearance outside of Japan.
The most piquant beer: Cave Creek Chili Beer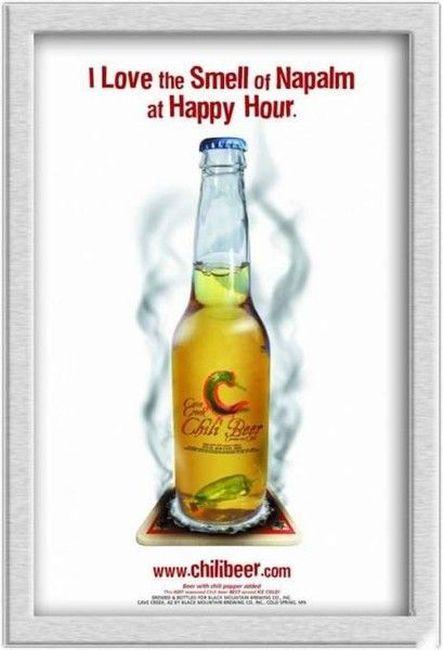 Spicy new Cave Creek Chili Beer brewery from Black Mountain is really hot. Each bottle of scalding Mexican beer contains whole pepper. The aroma is noticeable character of pepper, but it does not overwhelm the original and well-balanced aroma of hops and malt. Chile adds extra zest to the taste of beer.
Just be careful, do not drink more than two bottles at once. You can plant and stomach.
Most "non-beer" beer: Lindemans Kriek Cherry Lambic