Continuing the theme of the fashion week in London. The first and second days can be found here.
Preen by Thornton Bregazzi.
The names of the founders: Justin Thornton and Thea Bregatstsi.
History: Justin and Thea met each other on the Isle of Man in the Irish Sea, when they were both just 18 years old. They grew up together and develop their talent. First, Justin and Thea opened their small boutique in London in 1996 and it quickly became known among certain circles: the clothes bought it even Scarlett Johansson, Kate Moss and Kirsten Dunst.
Soon Justin and Thea became famous - they have about 70 stores around the world. Moreover, they are taking part in shows and do not limit themselves only women's clothes.
About the collection: Justin and Thea love to experiment with forms. First, they create something simple and then add the smallest details, such as asymmetry, draperies, bending, and other things, but both always keep in mind the same idea: the clothes should emphasize the elegance of the silhouette.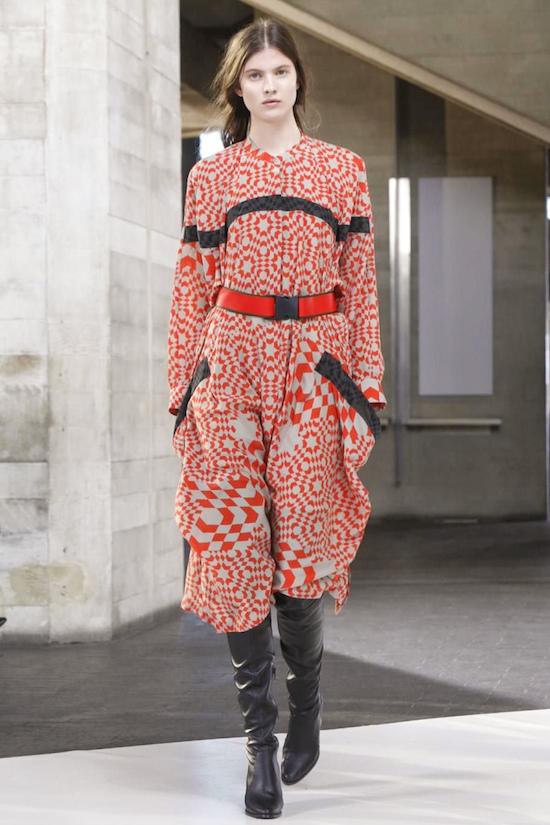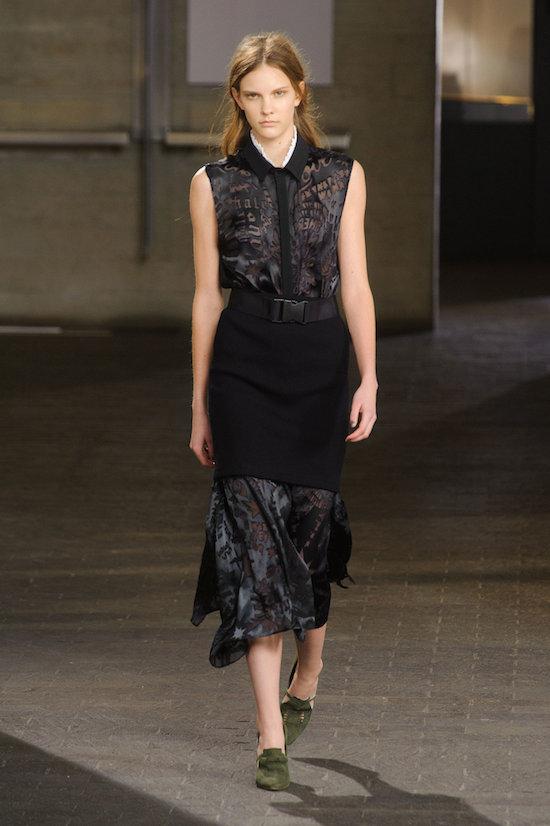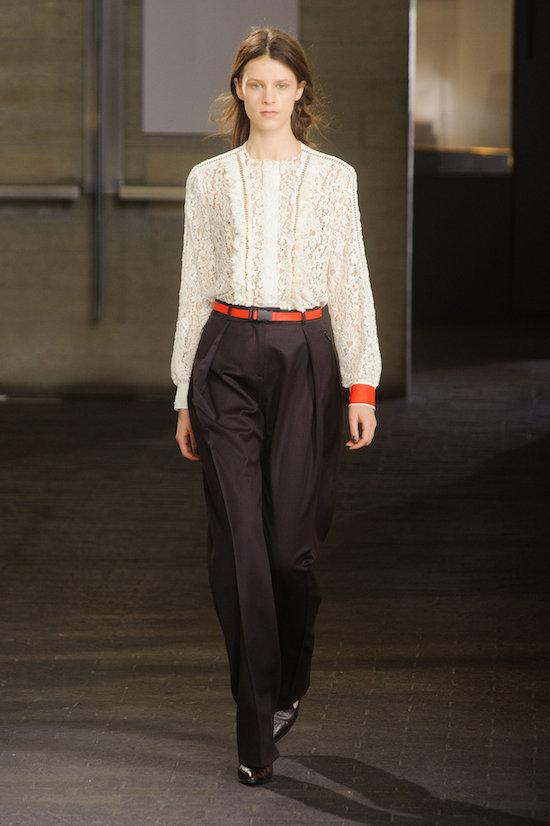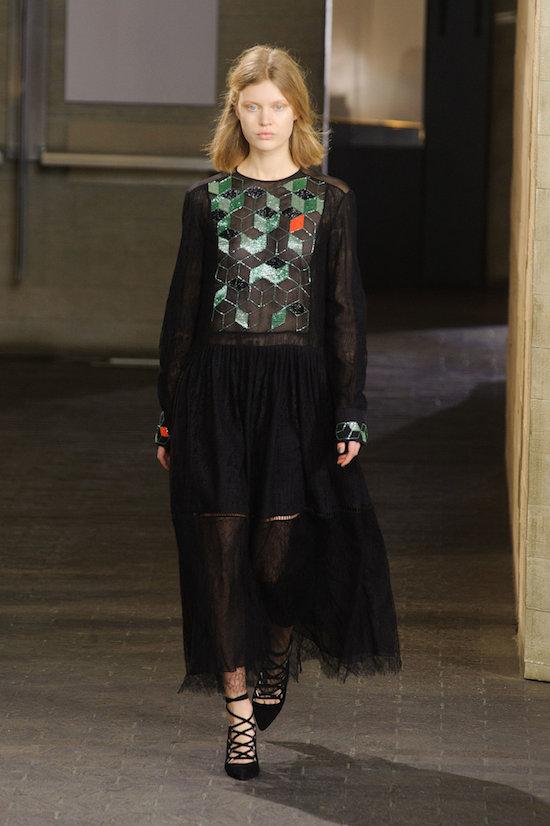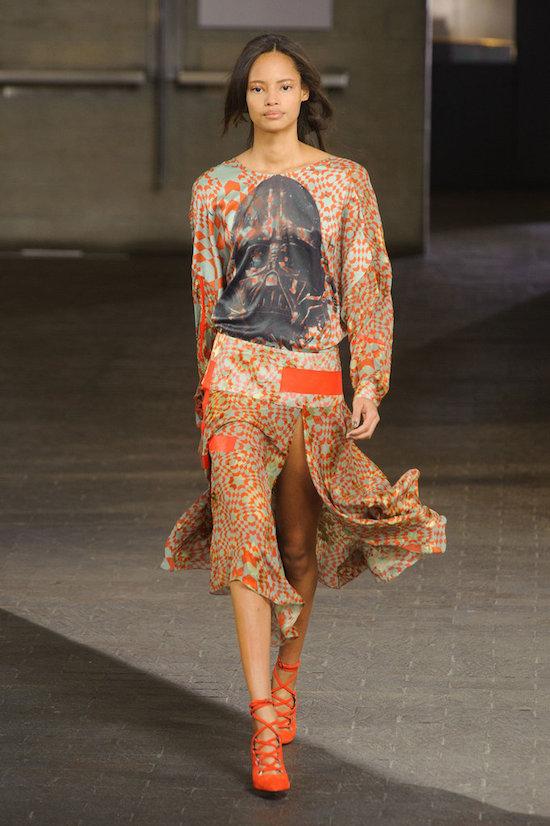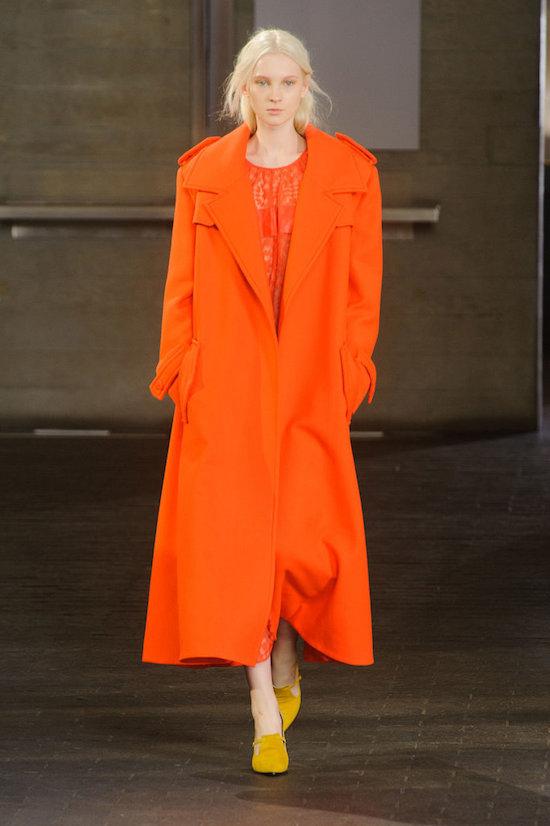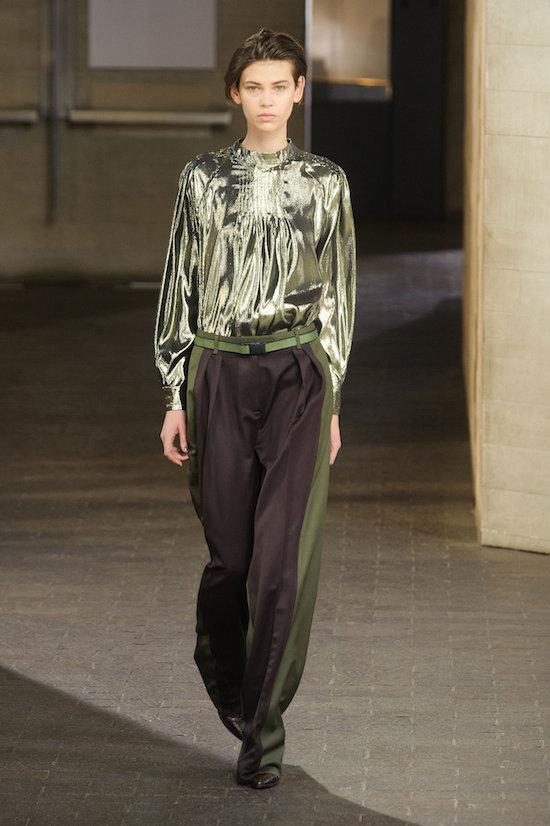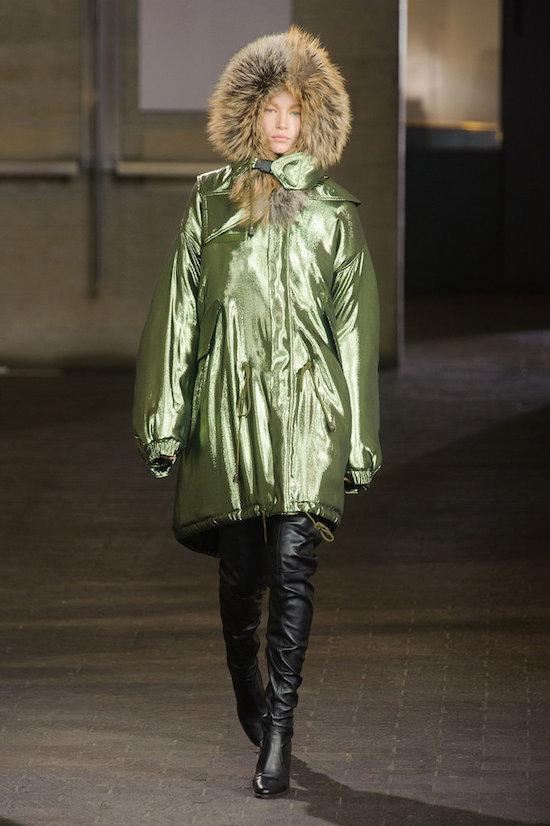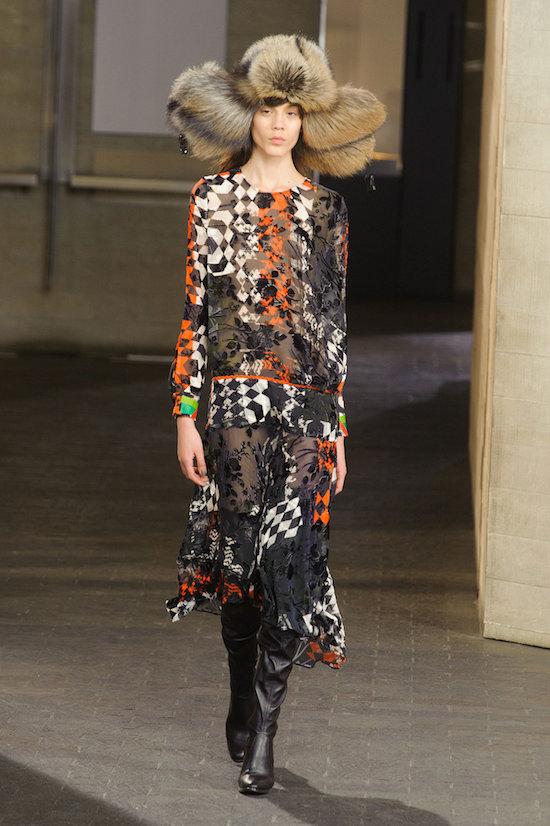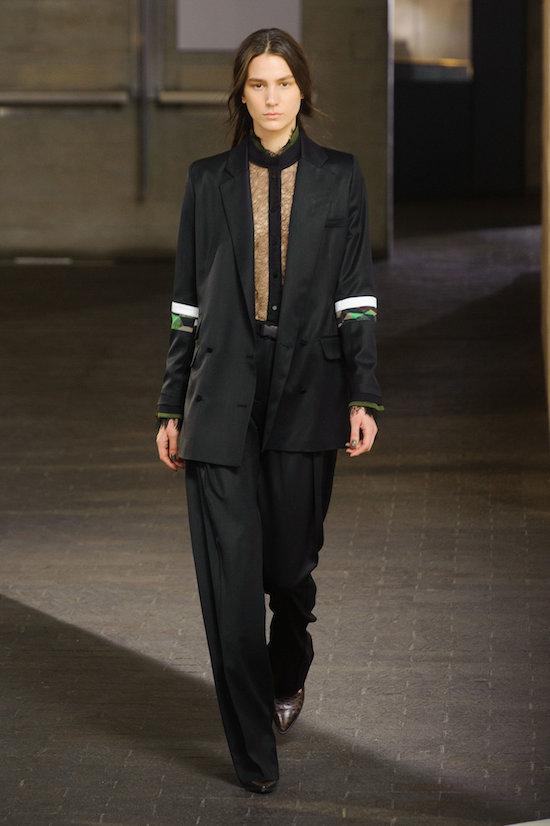 Margaret Howell.
Designer: Margaret Howell.
History: Margaret was born in England, in Surrey. It creates its collections in accordance with the English taste and elegance higher level.
Slogan:
Consistent quality and modernity.
Main feature: White cotton shirt, a jacket of coarse cloth / tweed jacket interesting shape, leather shoes with laces.
The ideal client: An independent and self-confident.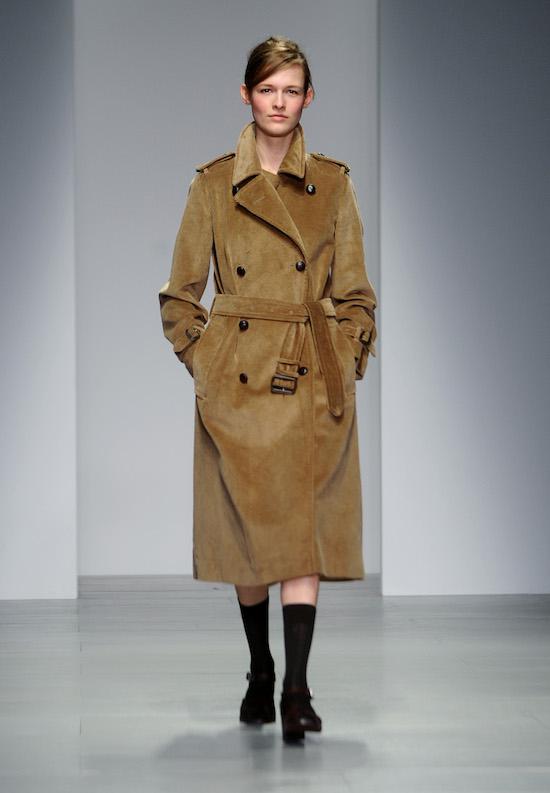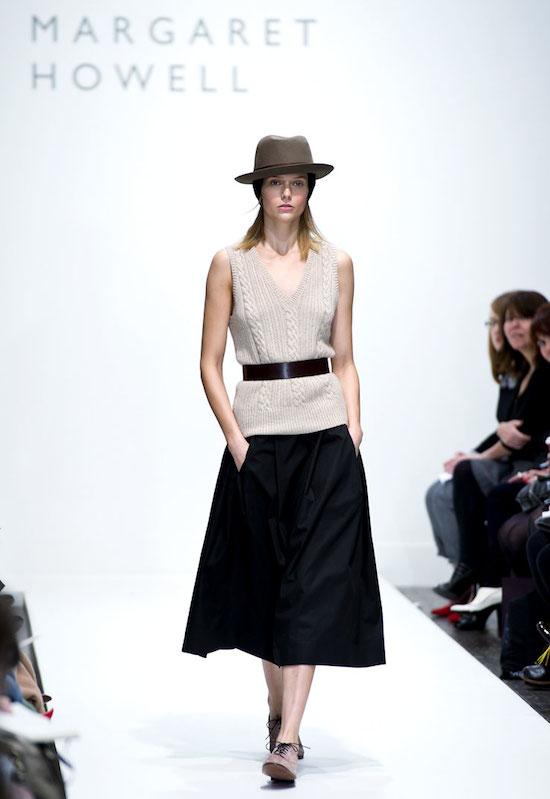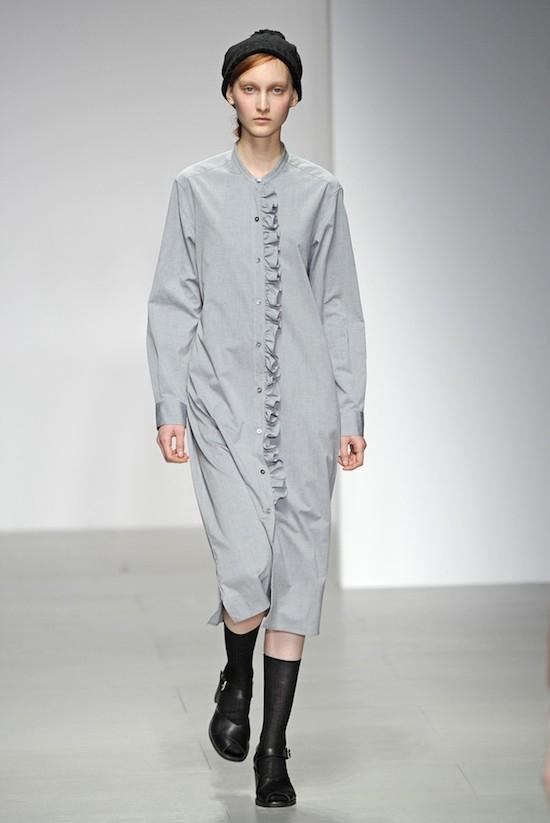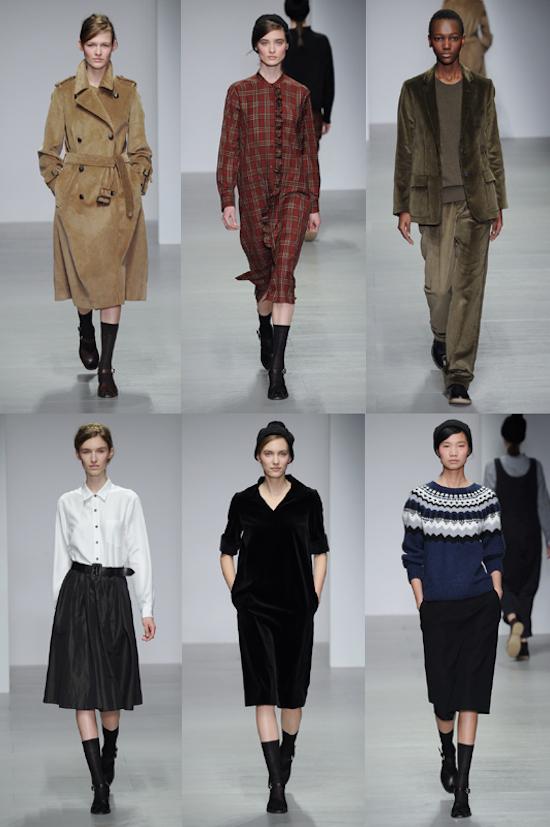 Richard Nicoll.
Name of the designer Richard Nicoll.
History: Richard was born in London but grew up in Australia. Life on the distant continent he does not fancy and he returned to Britain, where he graduated in 2002, the Central College of Art and Design. St. Martin. He worked as a consultant for fashion with Louis Vuitton and was creative director at Cerruti. Later, Richard three times awarded for his own brand, he was awarded for the first time as the best young designer in 2009. Starting from 2006, it is financed by the brand.
Trick of his style: One size that fits all. Geometric cuts, silk dresses and form that can be worn at all ...
... And even my mom.
The ideal owner of his collection: Every one of us. What you want the character and personality. The main thing to like clothes.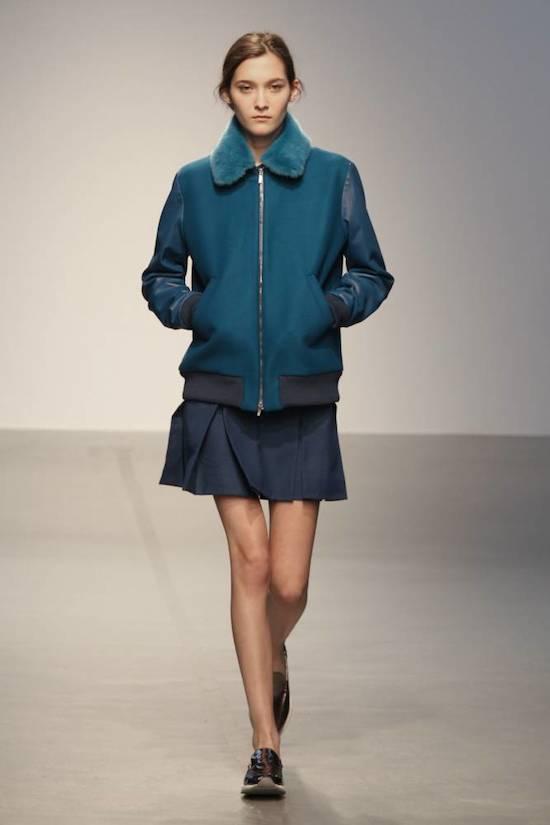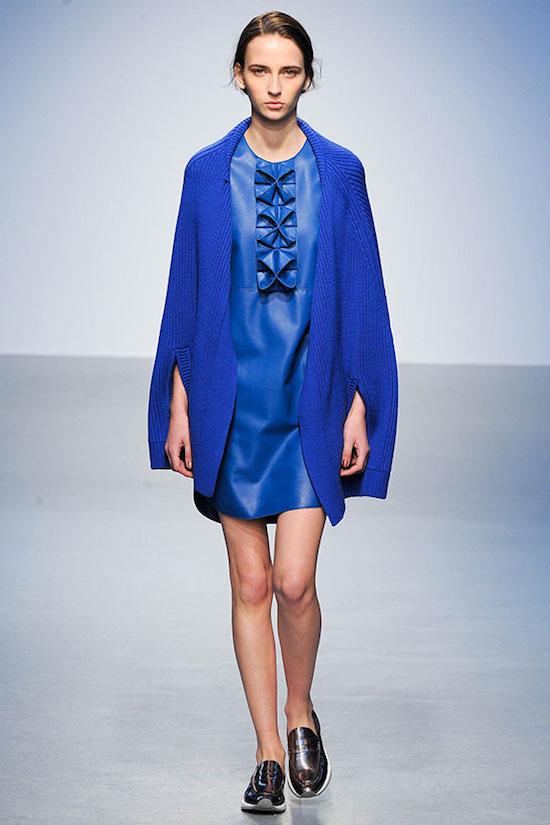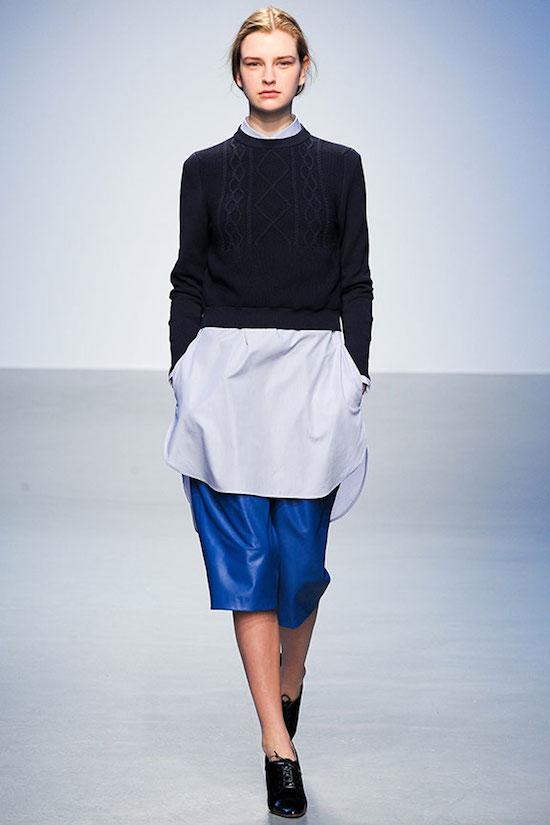 Nicole Farhi.
Name of the designer Joanna Sykes.
History: Joanna joined the brand Nicole Farhi in July 2012. Before that, she worked as chief designer at Freda, consultant fashion Giorgio Armani, the designer for Alberta Ferretti and Philosophy, and before it will release in 2001 of the Central College of Art and Design. Saint Martin (it should be noted that almost all the designers studied there anyway, maybe we should go there to go?). At Joanna and have their own brand Sykes, born three years ago.
Slogan:
Timeless style and elegance without effort. Luxury, mixed with pieces of old clothes from my grandmother's closet vyuzhennoy, plus interesting textures.
The ideal client: Relaxed and confident, artistic and creative. Undoubtedly, the ideal owner of these things - is inspired by a girl who lives independently and loves fashion, but it is not conducted on the general trend, with its own style.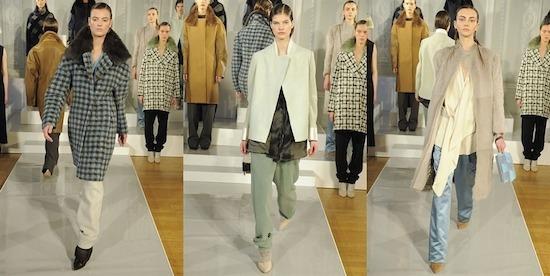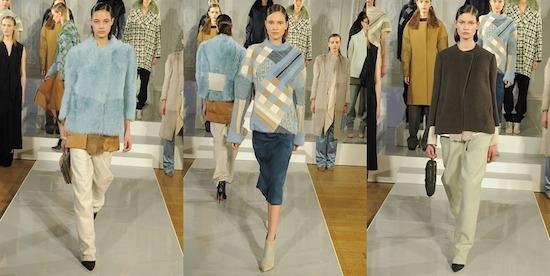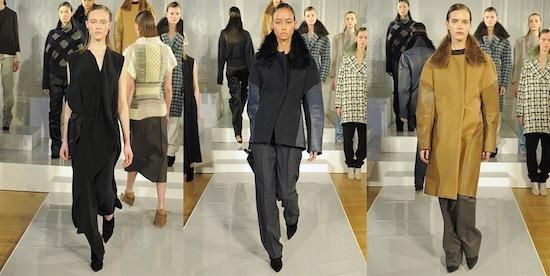 Marios Schwab.
Designer Marios Schwab.
History: Marios owner of mixed blood of the Greek and Austrian living, with all of this, in London. He graduated from the University in Berlin and, not satisfied, went to study in - guess where - Central College of Art and Design. St. Martin. He worked as a designer of men's and women's clothing in Kim Jones, before it occurred to him to open his own business.
His trick: Beautiful little dress.
The perfect girl who will wear his stuff: A young woman metropolis, responsive, which has no stereotypes, mysterious and, above all, a lover of adventure.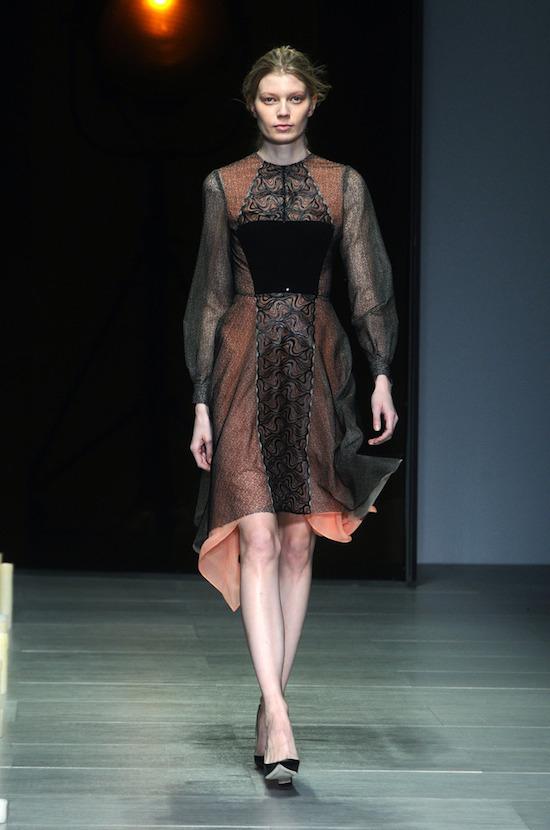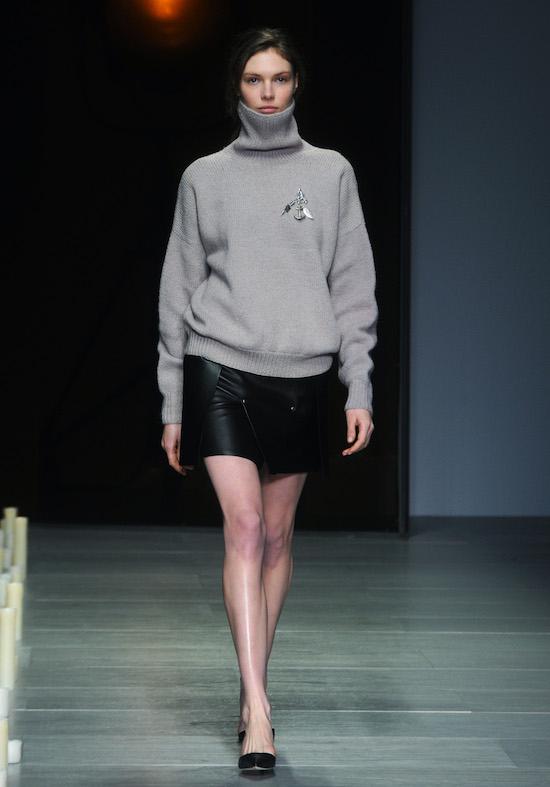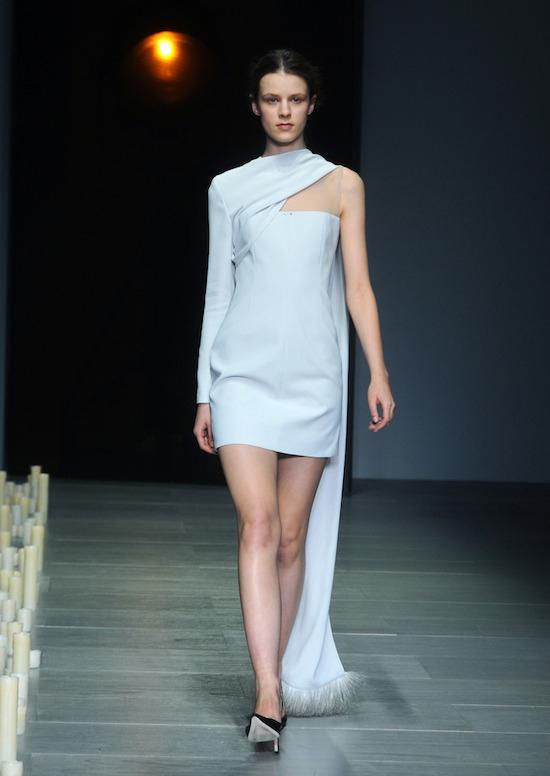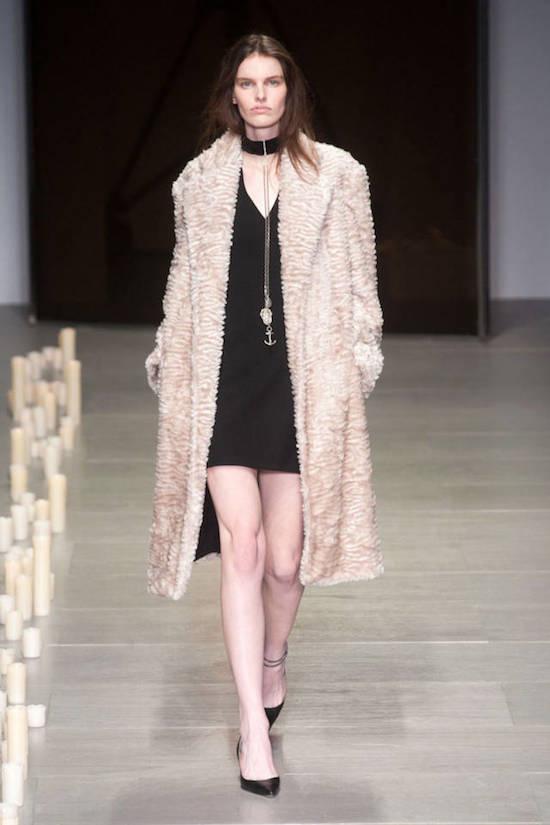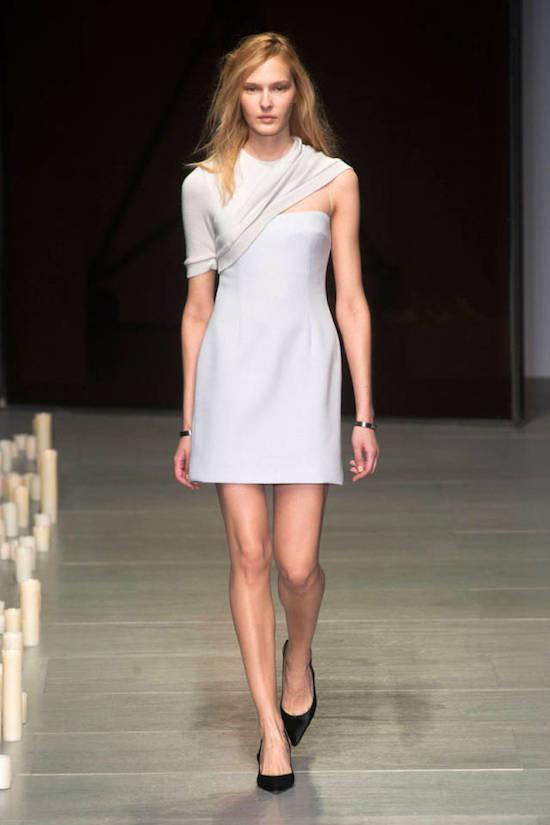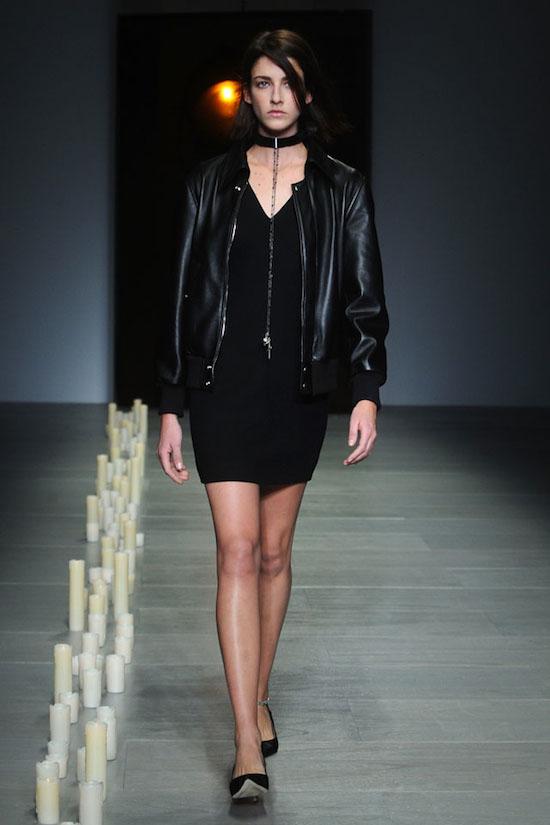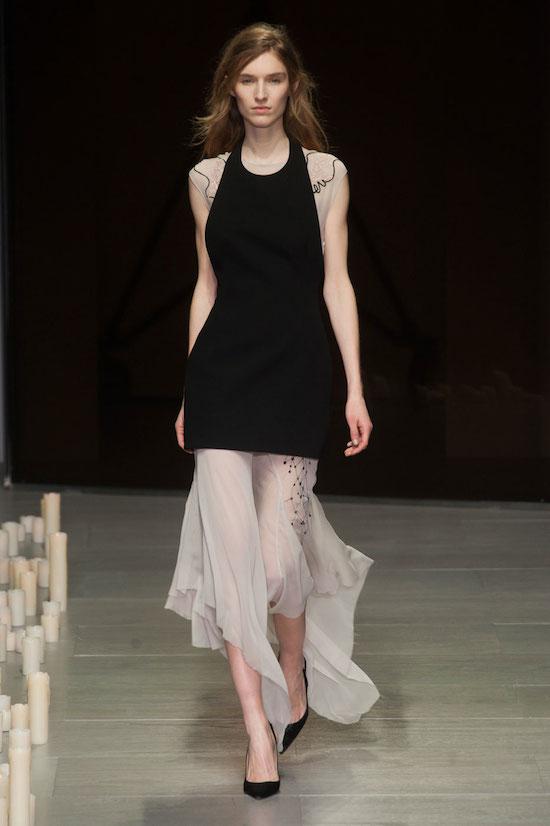 Temperley London.
Designer's name: Alice Temperley.
History: Alice comes from Somerset, England. Now she lives in a picturesque and famous district of London - Notting Heel. Alice studied at the Central College of Art and Design. St. Martin, and then completed a master's program at the Royal College of Art. She was a consultant for fashion Ratti in Como, before you decided to create your own (in my personal opinion - quite charming) collection.
The perfect girl who will wear her things: beautiful, loves to travel and confident. It is perfectly aware of the irresistibility and uniqueness. She likes to experiment with different styles and different forms.