Decided on the styles of clothing is much easier than with color. And though all especially individually, fashion blogs and the latest fashion shows along with their: some colors in the wardrobe girls to be sure. What would be easier to navigate around this color variety of ugliness, we collected 10 hits and most versatile color of this winter.
Thus, the rating trend colors and shades, which this season have occupied cabinets all fashionistas the world.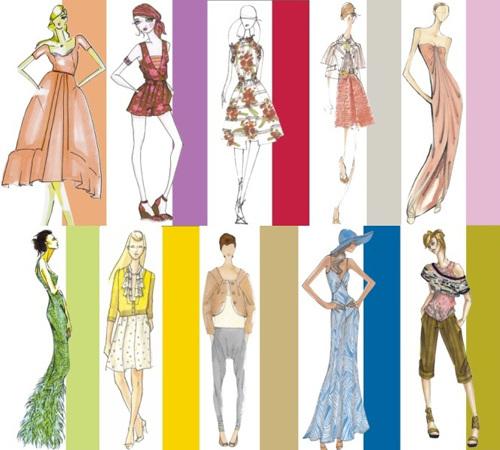 1. The rich emerald color. This noble shade of green is present in the collections of Carolina Herrera, Philip Lim, Monique Lhuiller. This color goes well with bright fellow, fit leather, velvet clothes, elegant look with fur.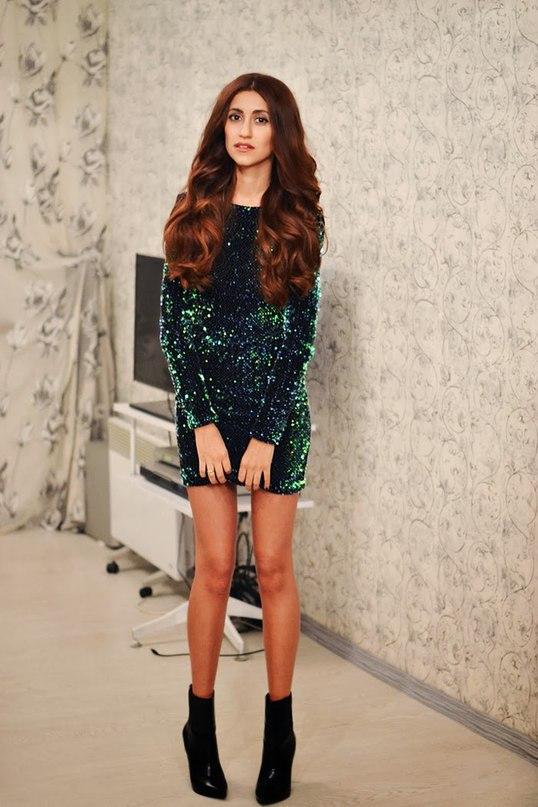 The best combination: emerald + Black. Perfect girl with dark and red hair.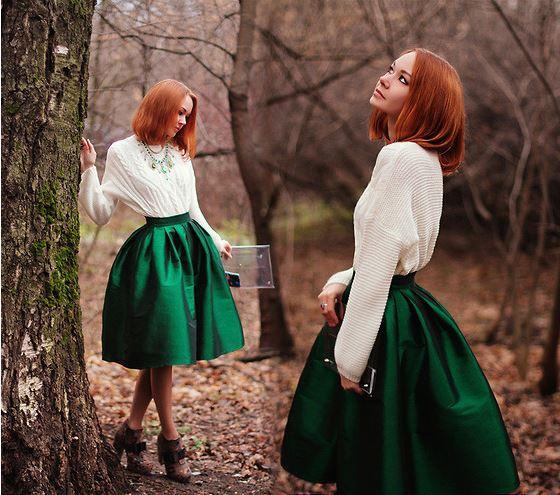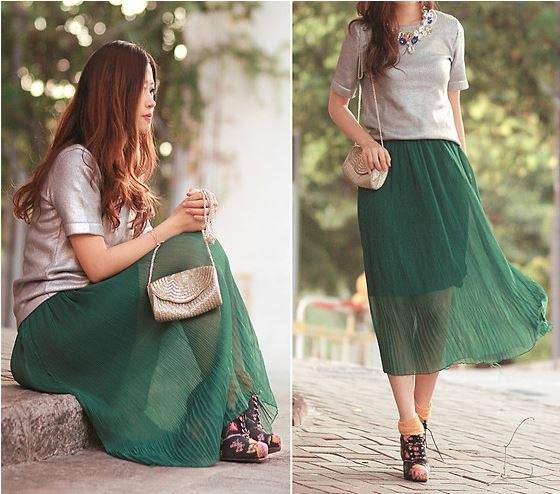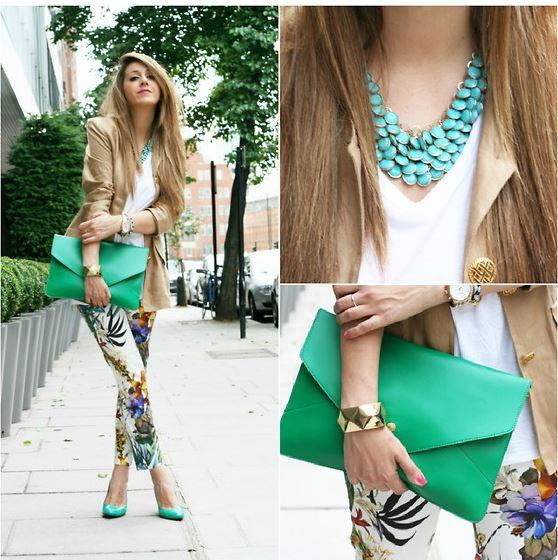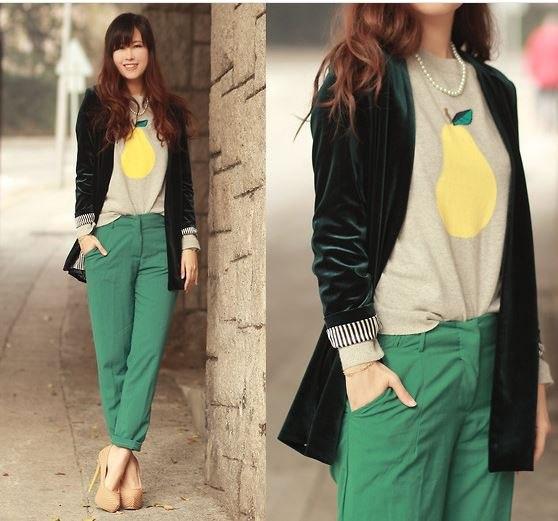 2. Second place is a delicate shade of the same green - lime. This color - as a mild reminder of spring, the sun and the heat. So if you're tired of the cold and the snow around, wear this shade - something that is necessary.
Linden on the catwalks: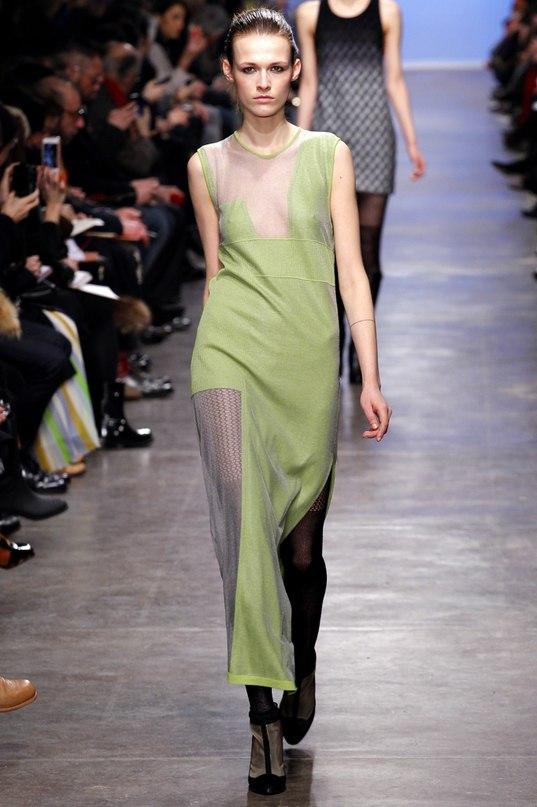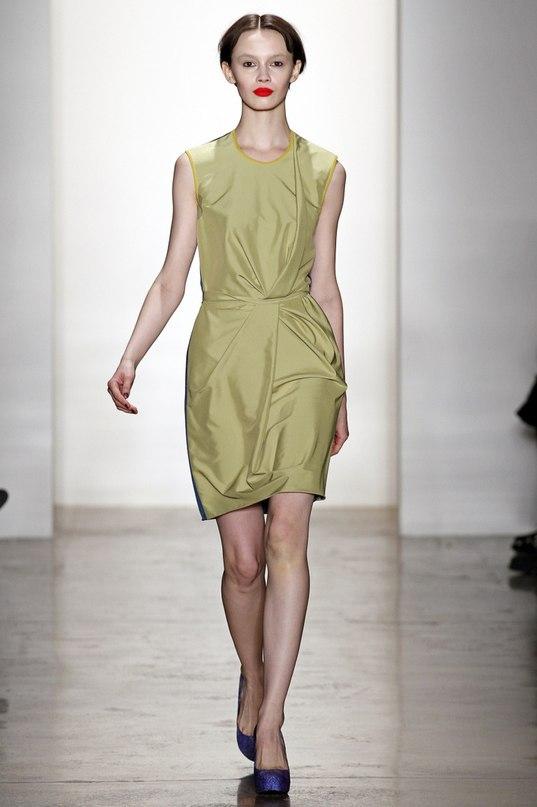 Clothing of the shade in the images of fashion bloggers: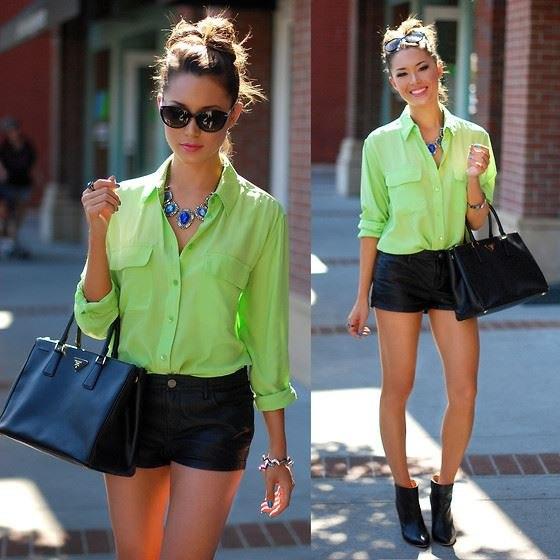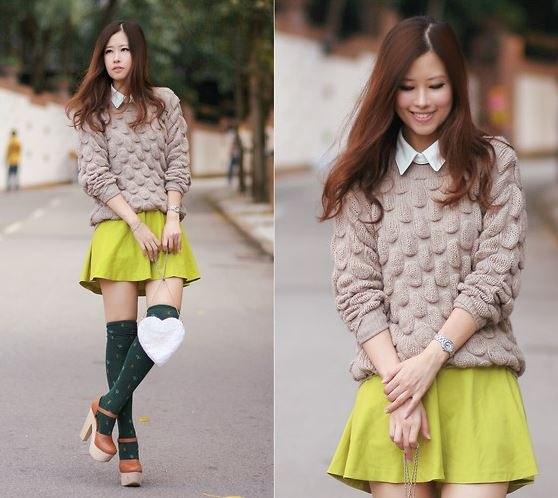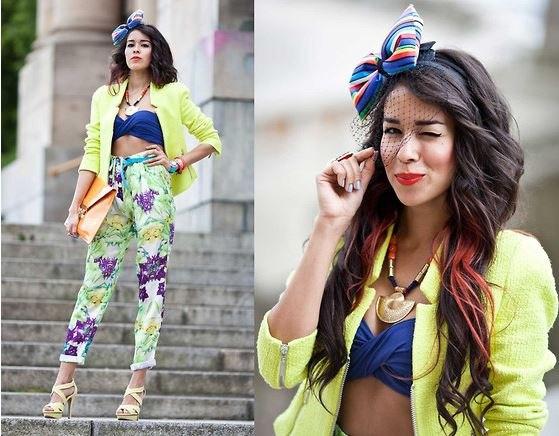 3. Amazing and extravagant color - rich mossy green.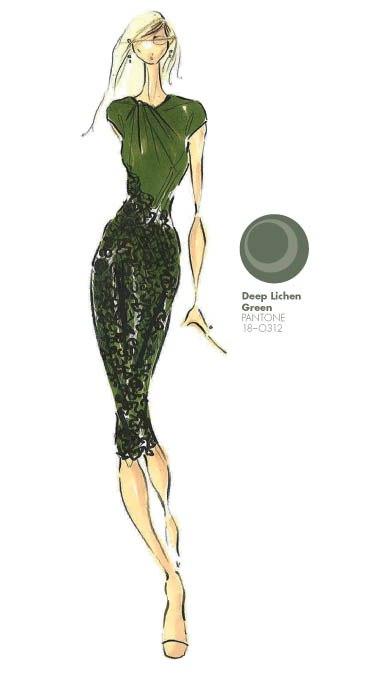 This ambiguous tone is present in the collections of Anna Sui, Kenneth Cole Collection.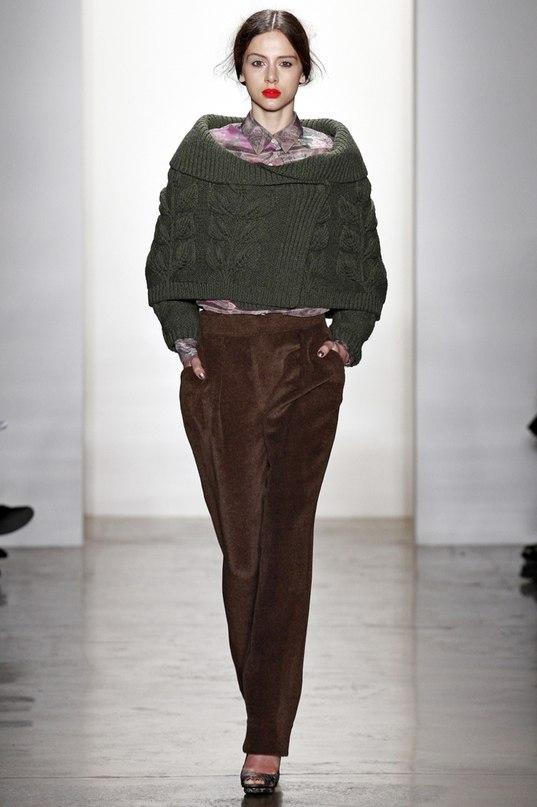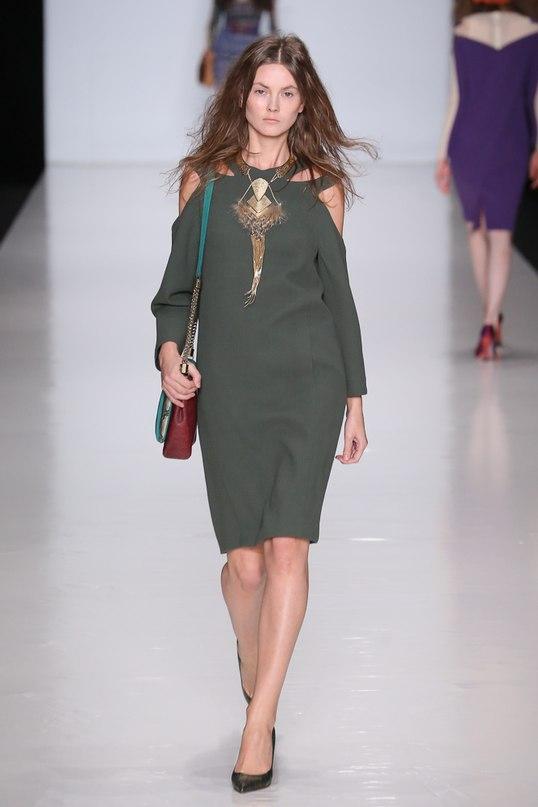 I love this color clothes and fashion bloggers.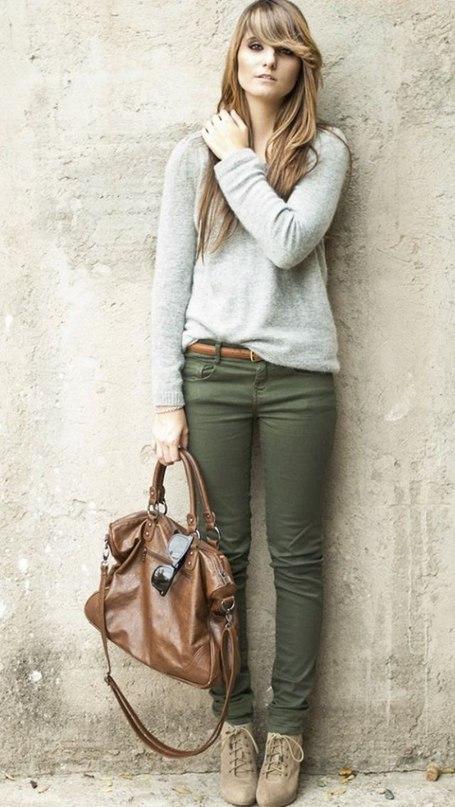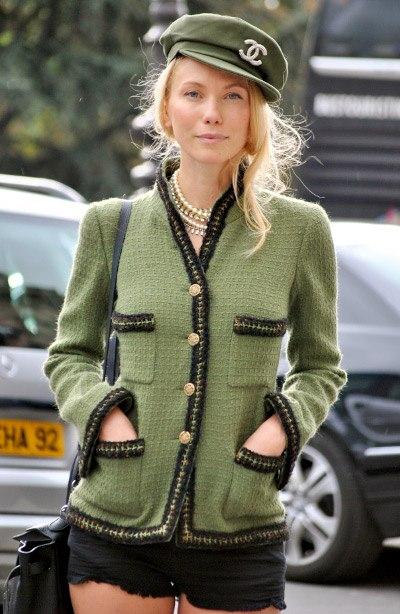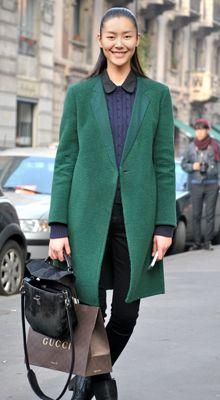 How and what to combine clothes that color demonstrates the well-known blogger from Vietnam-Thuy Bee.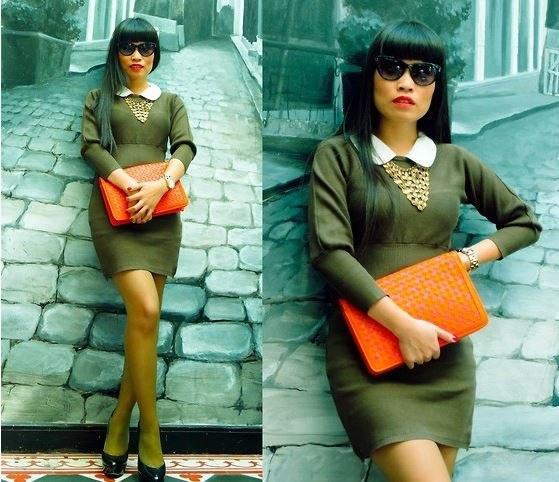 Fashionable dress this shade goes well with clutch bright orange color, gold, white, classic collar and sunglasses in a retro style.
4. Next comes a deep blue color, which is simply obliged to appear in wardrobes of fashionistas and fashionistas. Korean blogger, and Russian-born girl from Novosibirsk Olga Tsoi, bold and dashing clothes that can combine intense color with other items of clothing.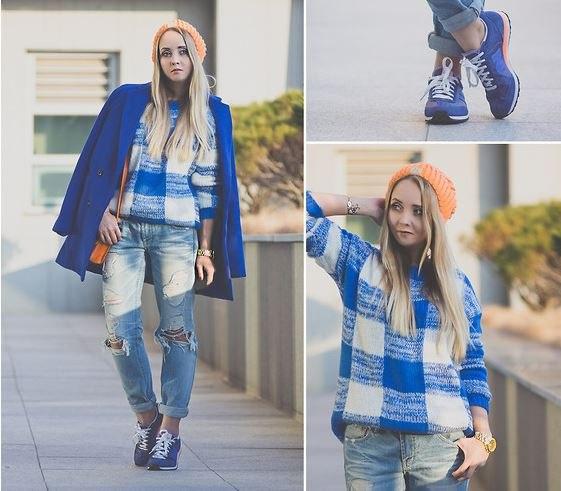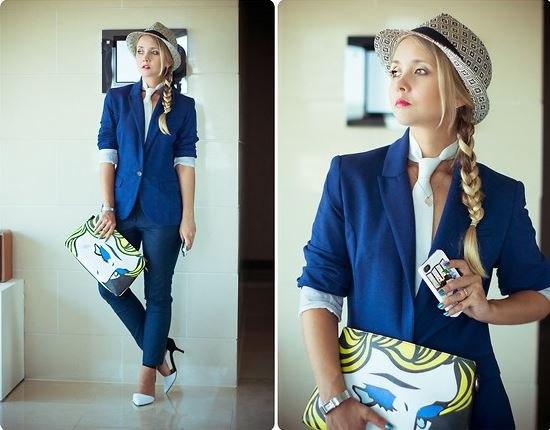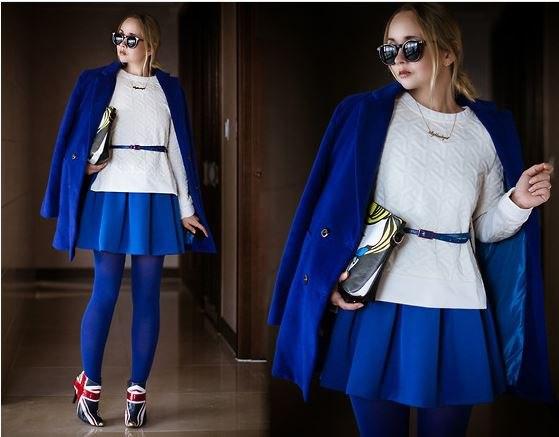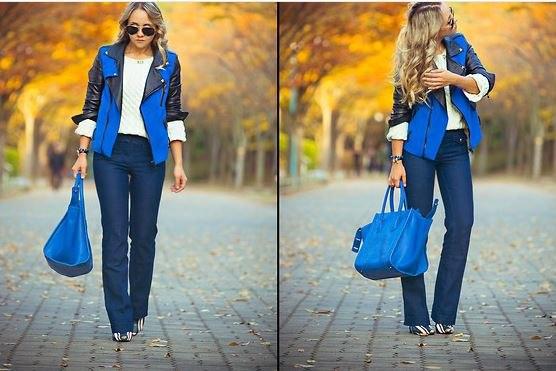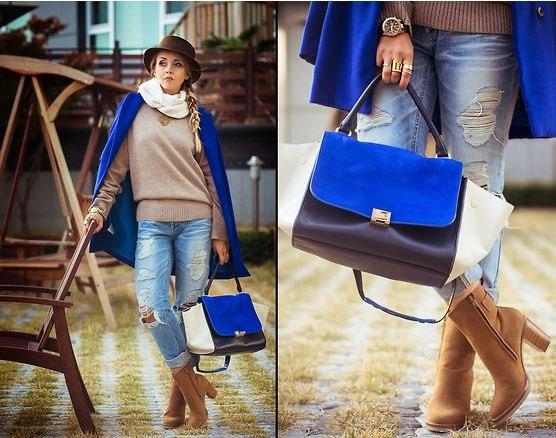 5. This position was firmly took an unusual intense purple color, or whatever it is called Acai. It is defined as "an unusual shade of purple with a subtle smoky purple midtone, named after the unique berries Acai, it looks like a cross between a grape and black currant».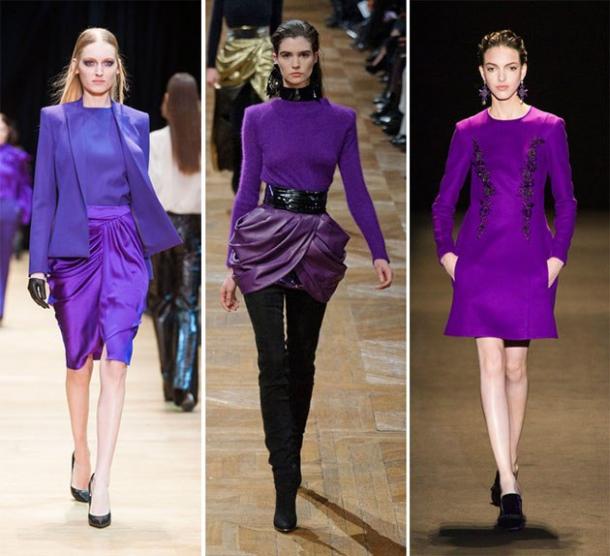 It can be safely combined in a way to skirt and sweater Tatyanka large knitted ...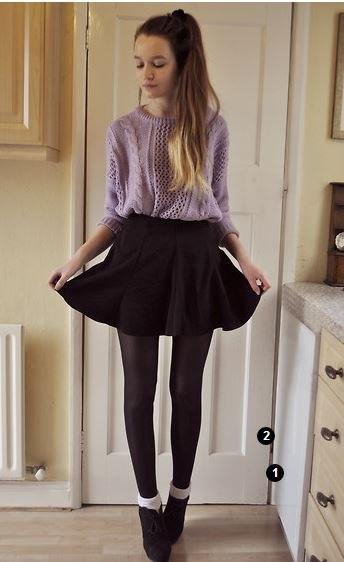 tutu-skirt and black blouse or svitshotom.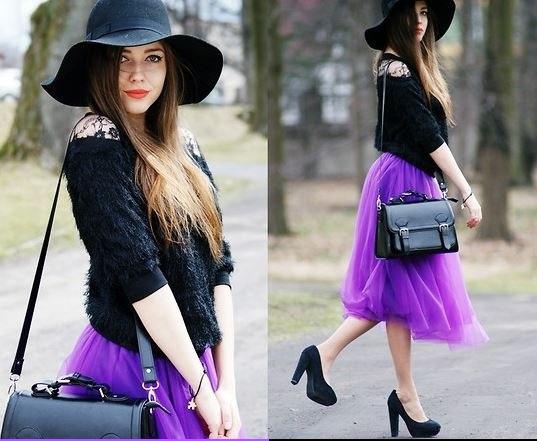 Just perfectly complement the image in a color palette of black hat with a wide brim and a high-heeled shoes.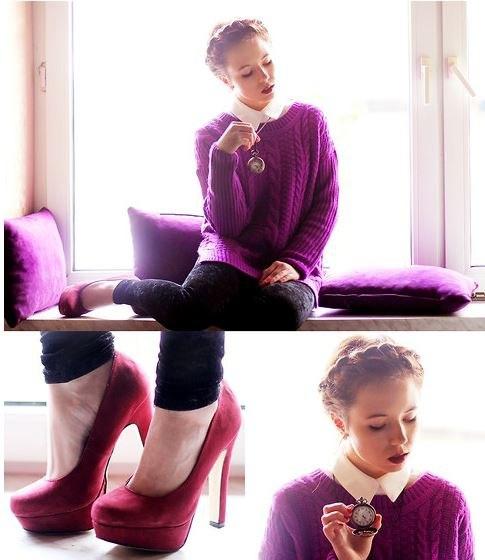 6.On crest sixth position, saturated or how else it is called a "life-giving" pink and all its shades. It goes with almost everything, but can not stand in combination with other bright colors, and accessories. It is best to combine with the clothes of muted, pale shades.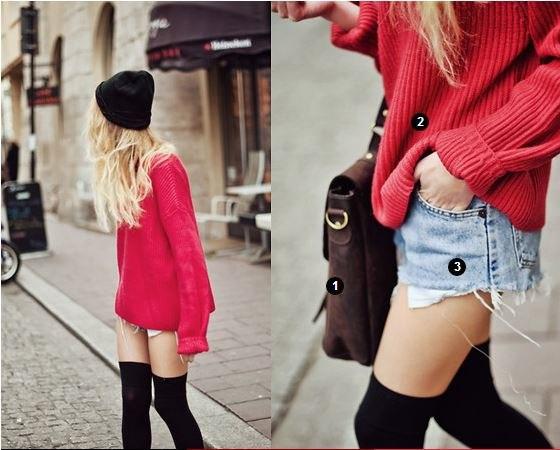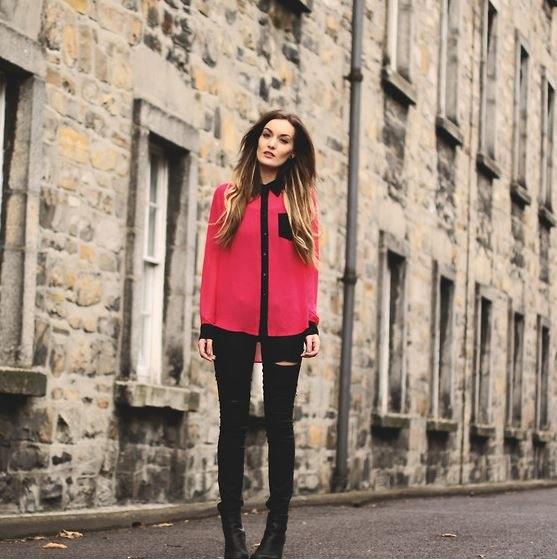 The best combination: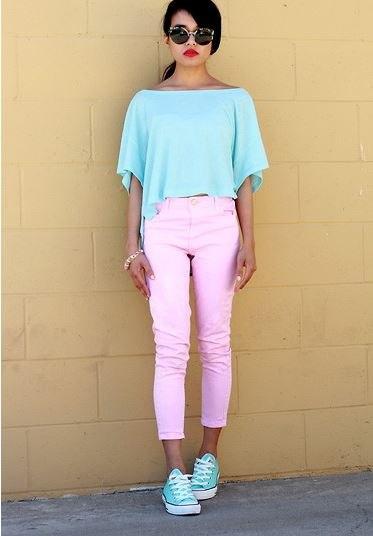 7. Further, in our rainbow is a cherry red hue Samba. The most popular coats, skirts and boots of shades.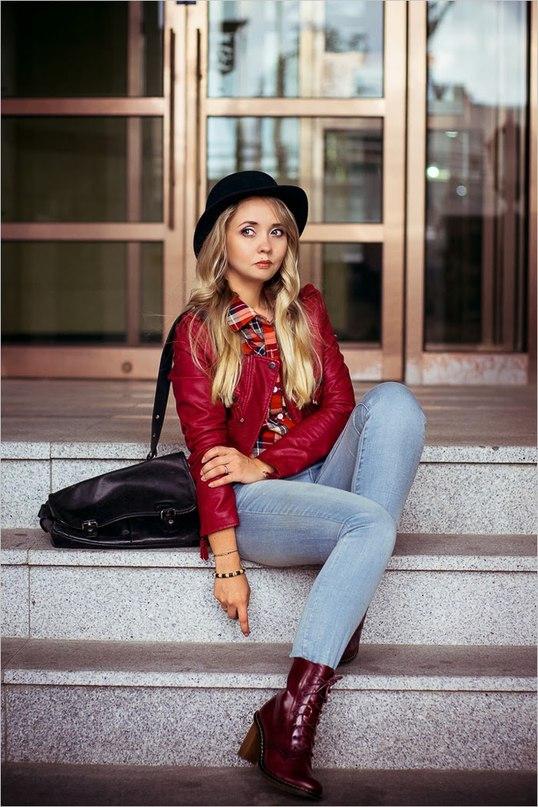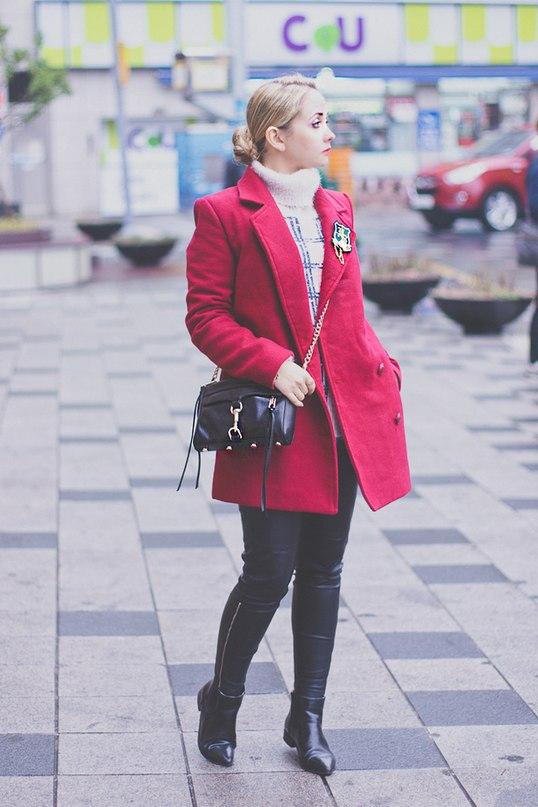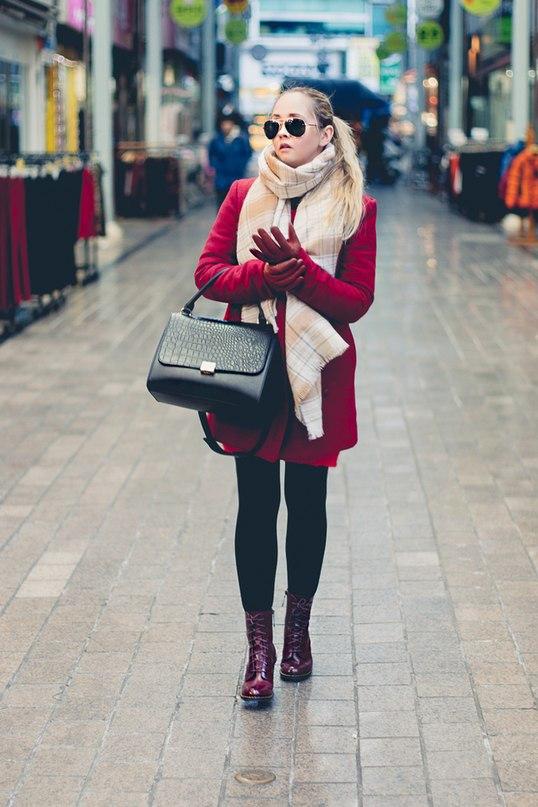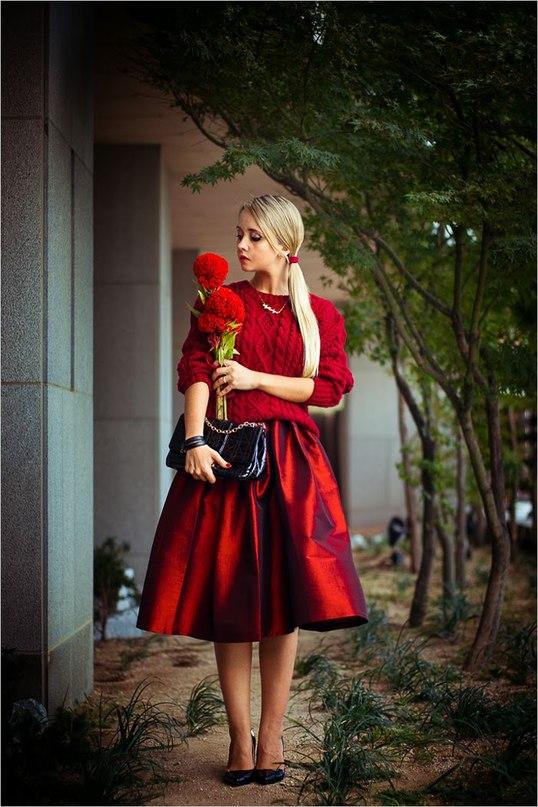 8. You can not deprive the attention delicate peach shade Koi. This rich peach and catches the eye.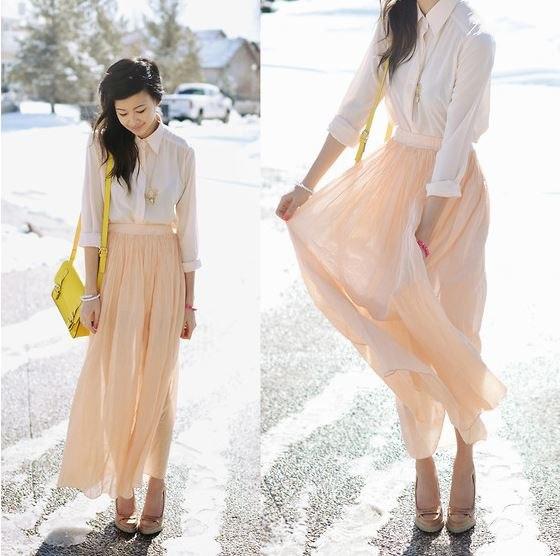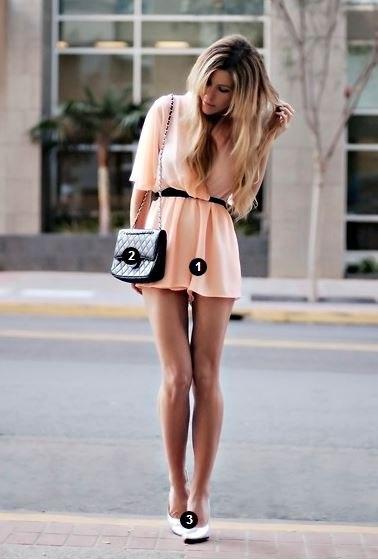 Clothing of this color has long occupied a firm place in the locker room, not only girls but also boys.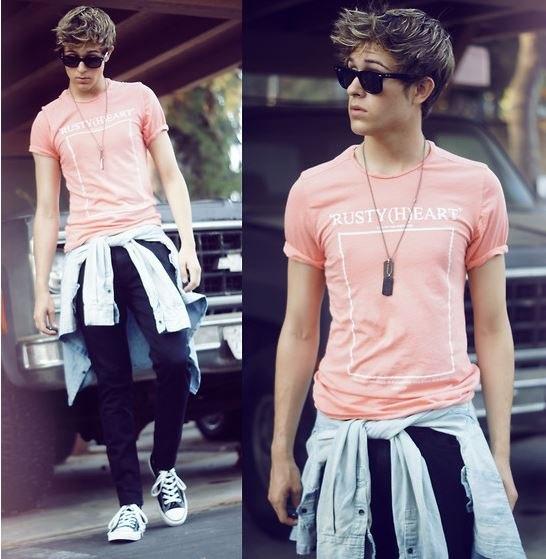 And its brighter variations: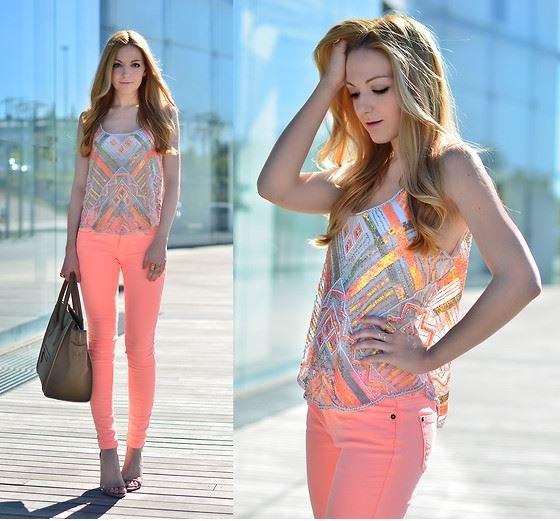 9. Do not do this season and delicious coffee without shade. Clothing that color some of cozy, warm and tender. And combined with almost everything.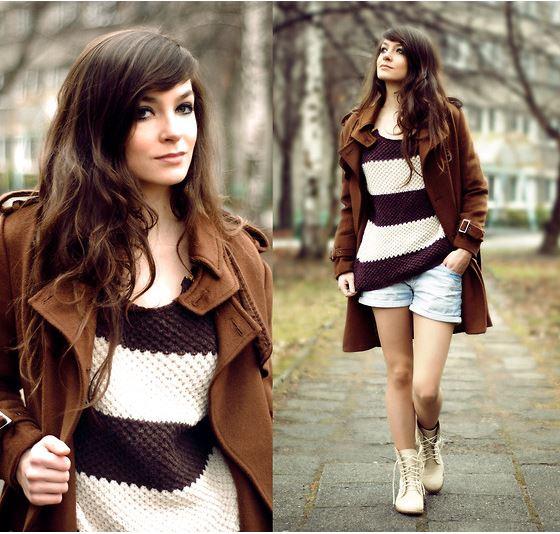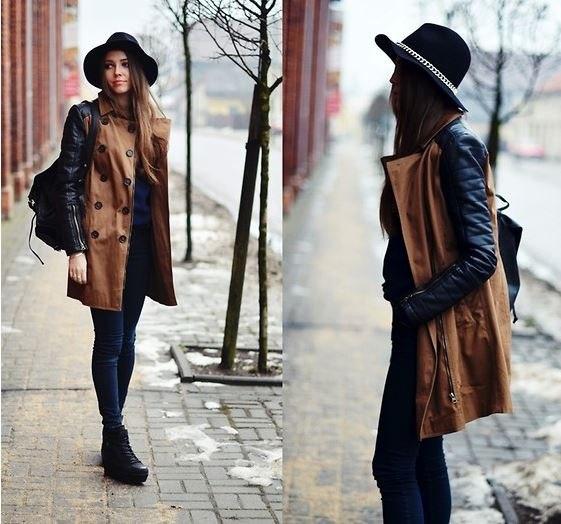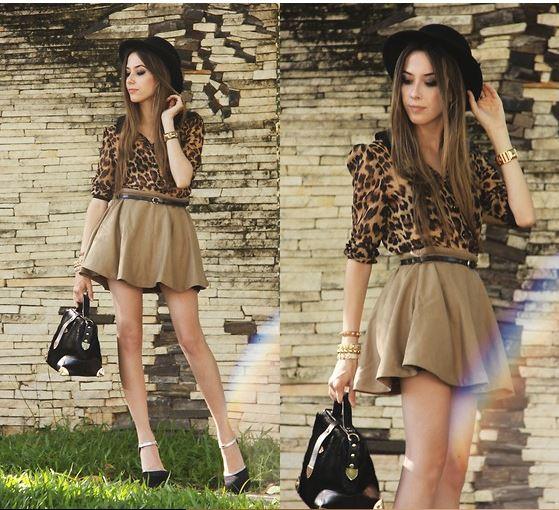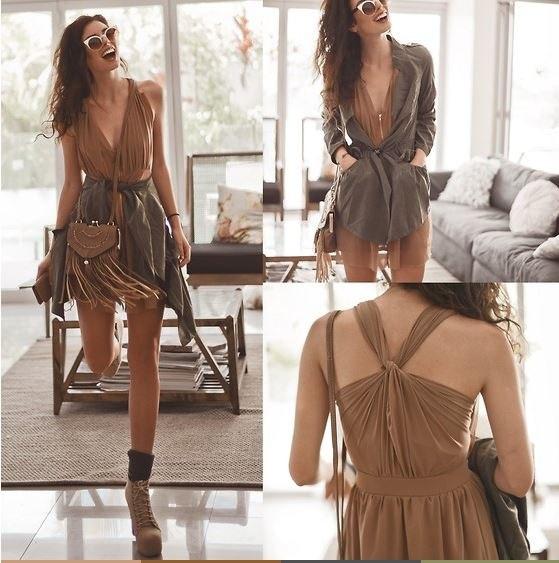 10. Also in the fashion dark gray, graphite color. It is universal, effectively looks in outerwear and accessories.