Sophie Ellis Bextor image for about ten years inspired and amazed. Because amid all these, Christine, Jessica, Britney, Kylie - pergidrolnyh dolls - there was finally a sort of Snow White, graceful "English rose" with a truly glamorous style and unobtrusive melodies. Among my friends little girls with ultra white skin, to which never "sticks" tan. But, anyway, the few holders of aristocratic color of the skin (and I include myself in) constantly suffer from the problem of the choice of cosmetics: choose lighter shades - "pale mole", paint bright - "clowns come!»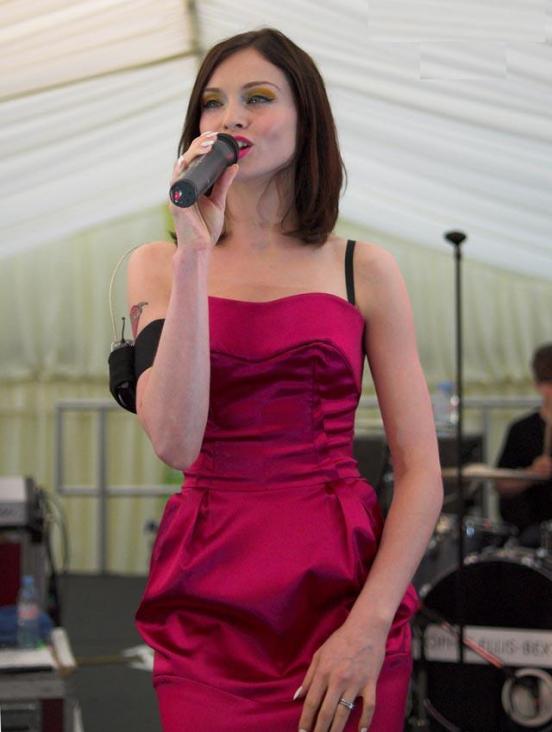 Sophie Ellis Bextor have also in everyday life does not always work bylomu match the image. But mostly, she manages to emphasize their individuality. Caucasian women can learn from this model and singer some excellent solutions in terms of make-APA.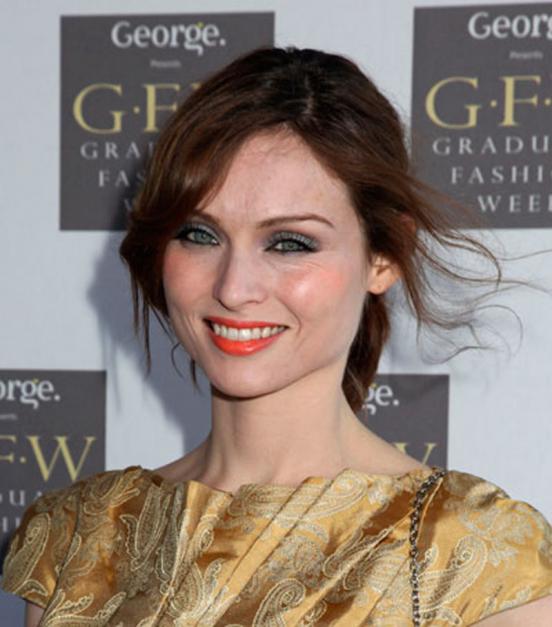 Juicy, but natural. Hair with a reddish tint perfectly combined with light carrot lipstick. Evening make-up is complemented by gray shades for eyes, black eyeliner and false eyelashes, moderately long. "Alive" complexion is achieved by peach blush. The image becomes really expressive and positive. More heat!

As bright, but does not cause the image. Excellent clear eyeliner and arrows. Lipstick shades of ripe watermelon is not too saturated. Most likely, the texture is moisturizing. Note that the lower eyelid is supplied with a light blue pencil. And all this - in a frame of dark red hair.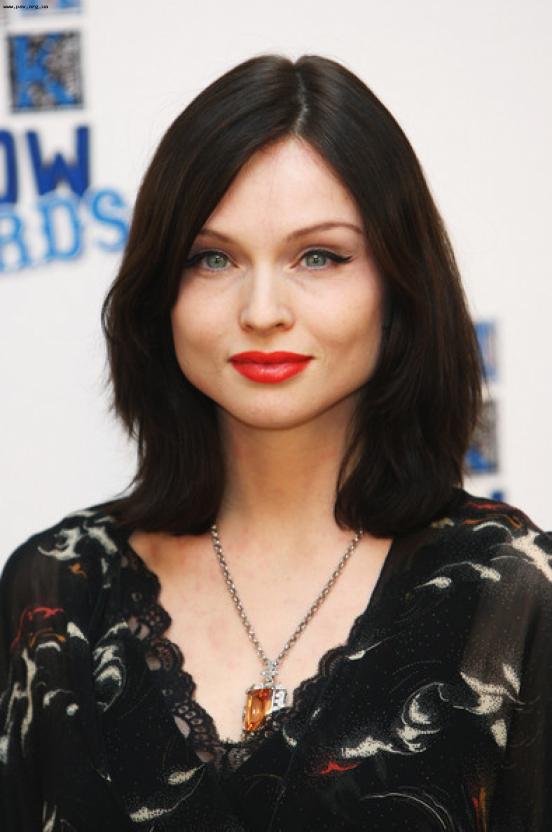 And again - the good old red lipstick. Well, as without it? As the shades of red - a great multitude, must be chosen with care. Sophie turned out. Emphasis only on the lips. Eyes seem even greener. Thick black eyeliner on the upper eyelid and the natural line of the eyebrows. With a very dark hair looks all organically.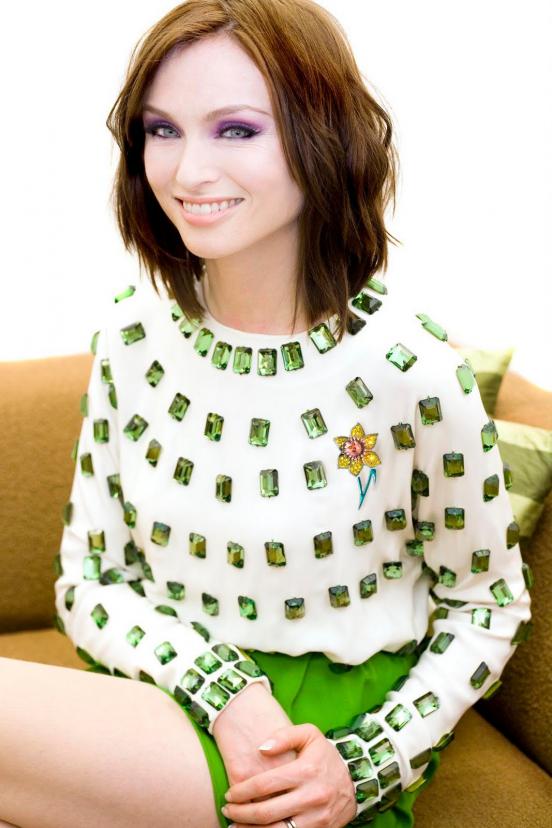 Purple shade! Warning: very dangerous tone. Maznesh not where they should, and all - you've already hopelessly sick. With powder Sophie clearly overdone, but the light beige matte lipstick gives the image of tenderness and loveliness. NB: This will only look stylish with this hair color.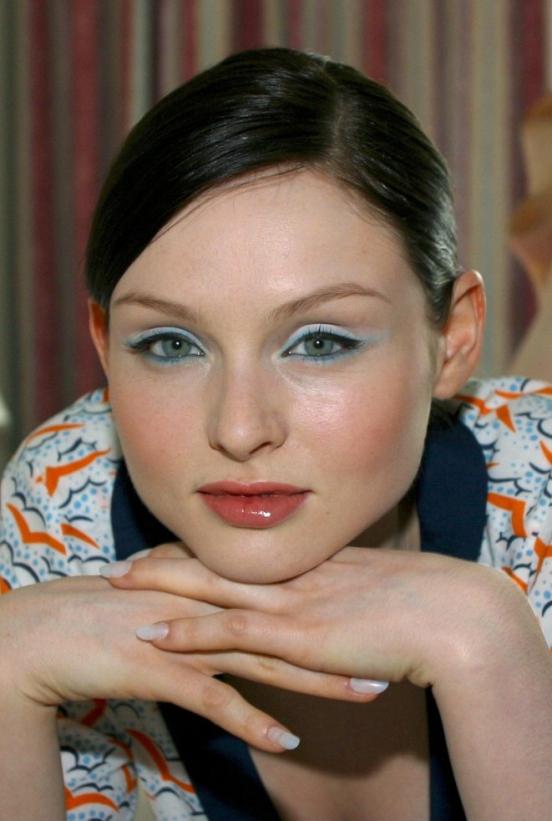 Never forget to powder problem areas. We all have them, but no one should know about them! However, not a weak version of the disco. Like snow-blue shade as eyeliner. And another tip: when in doubt in the choice of lipstick, feel free to take a clear lip gloss.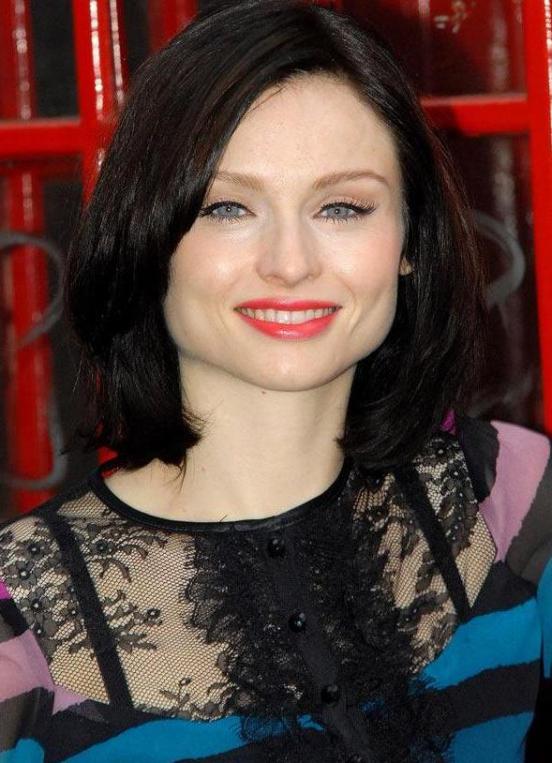 Option is similar to the first photo, but without the dark gray shades with light beige Sophie lost. Would not hurt here and eyeliner lip. But peach faint blush - a solid five!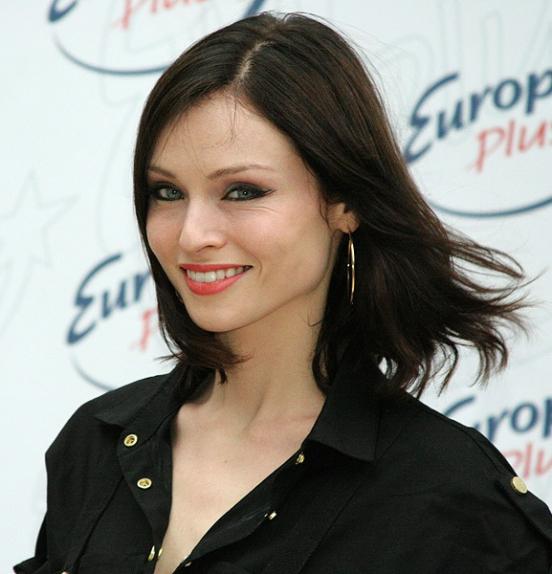 Recalled something Zavorotnyuk))) Despite the juicy line, very soft makeup for brunettes. I liked that the eyebrows are natural.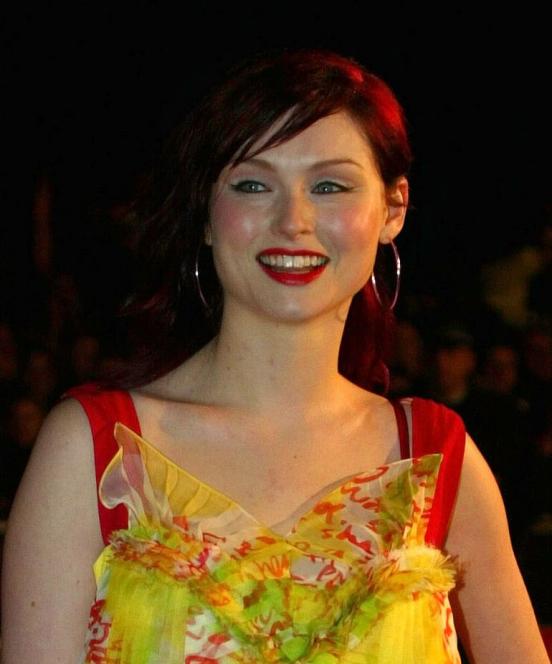 Sophie milkmaid. If you have fair skin, it is very easy with rouge become a nesting doll. How to change the make-up? Go and wash!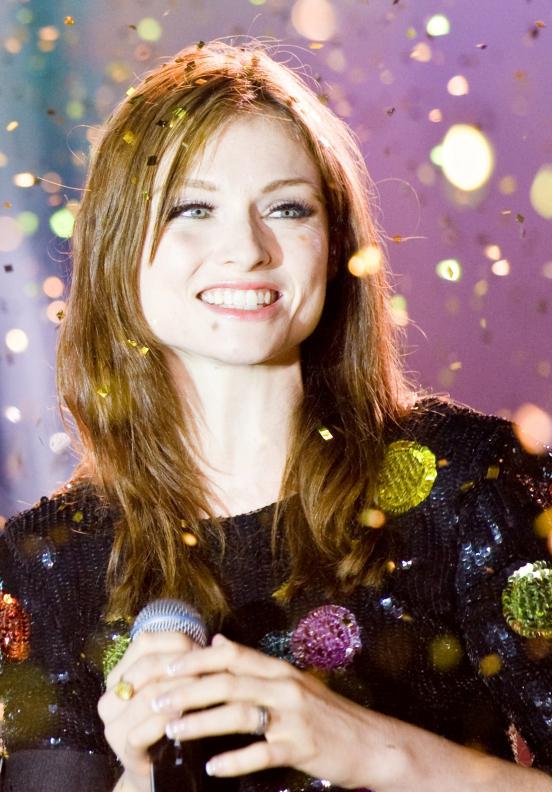 Closer to natural. Excellent and modest way. By the way, very rejuvenating.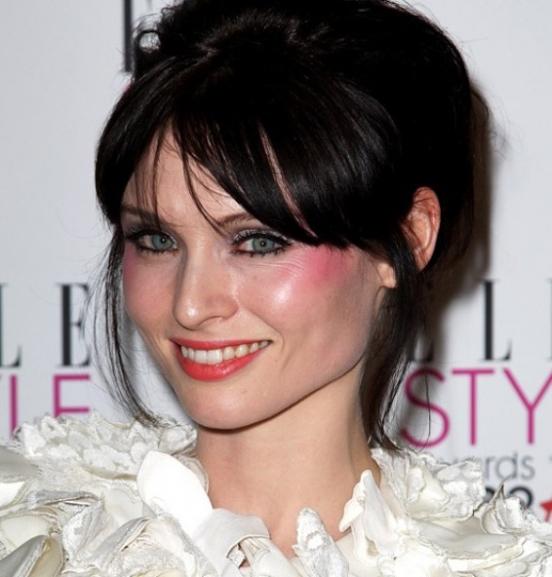 Lovely fresh makeup, pink blush but I would remove it. The result was some sickly complexion. Anyway, shades of pink (and red lipstick), too, there are many.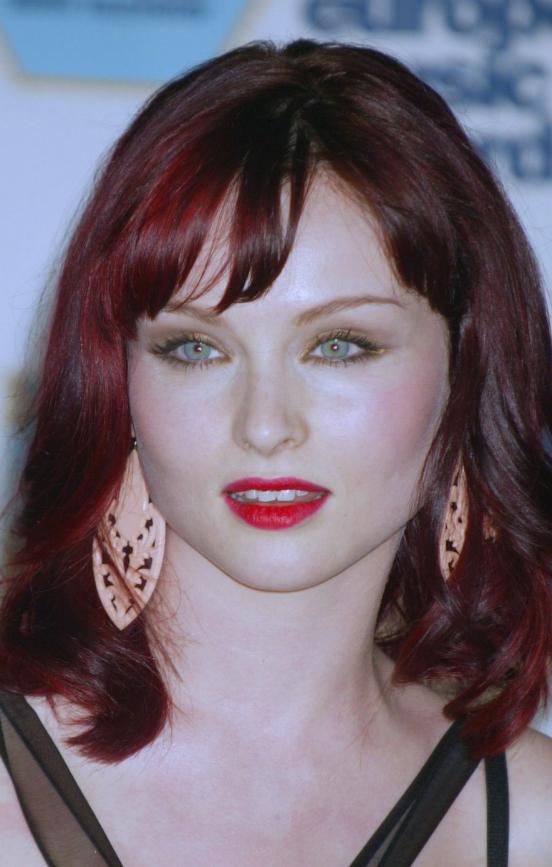 Yellow shade - this is some celebrity Beach this season! Maybe it rolling, but not with the lipstick and hair with a reddish tint. But lip "feature" is very interesting: Sophie made them less make up, before reaching the natural line. Meek lamb, nice. But these yellow shade ...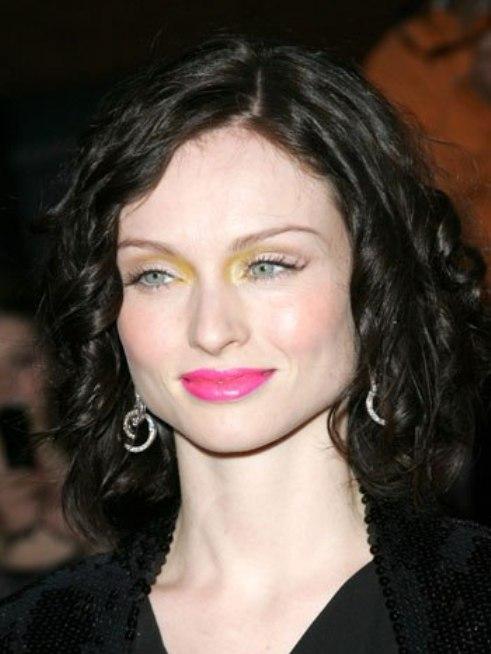 Light pink lipstick always refreshing brunettes, especially whites. Excellent choice. Even the yellow shade is not spoil the image. Light peach shade - the best option.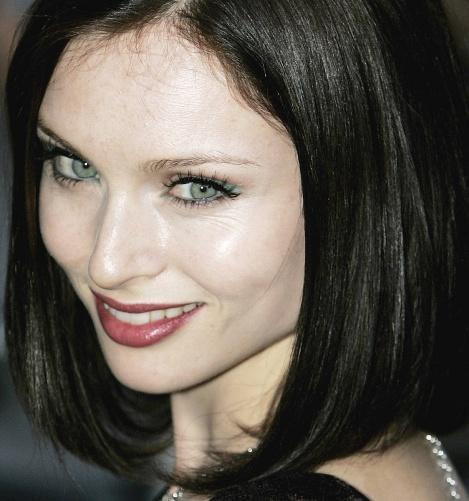 A little Gothic. Here I would Sophie would not recognize him. I would add a little bit of blush for liveliness. Dark emerald shade of lipstick "Ash Rose" and a brown pencil - and you wonderfully luxurious!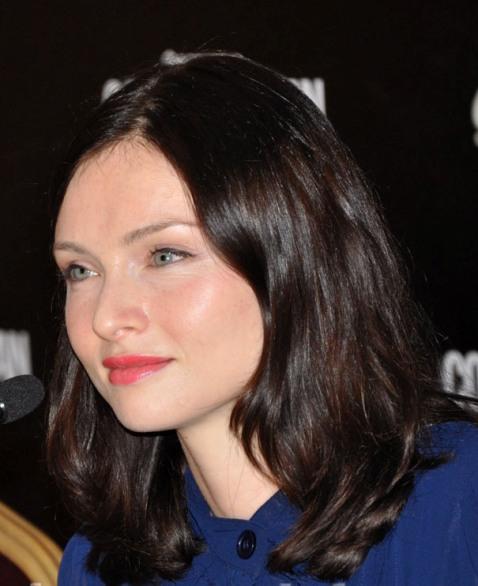 Light watermelon shade of lipstick makes a person more expressive, perfectly smooth skin tone. But with the eyeliner eyes Sophie seem very small. The lower eyelid is not a style so outline: underline or juicy or do not touch.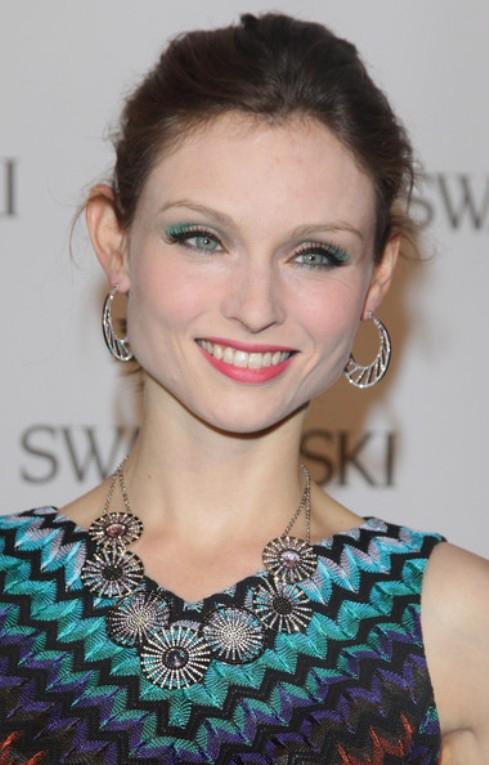 And here the green shade immediately apparent. Then it was possible to add a drop of shine and lips.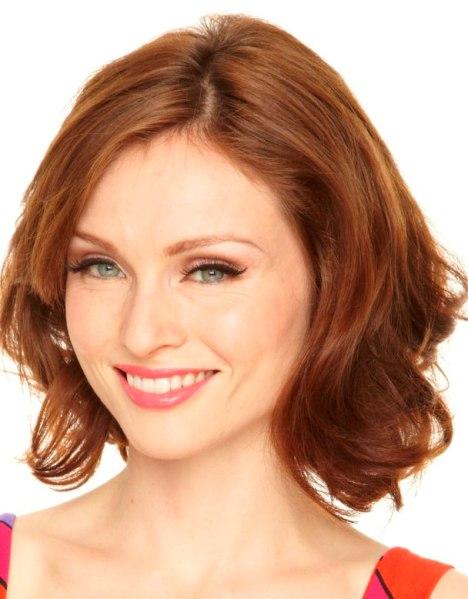 Lady autumn. Here's one option when white-skinned are wonderful brown shade. And reddish hair in the only help. But the lipstick should be neutral. Or take advantage of a light pink lip gloss warm tone.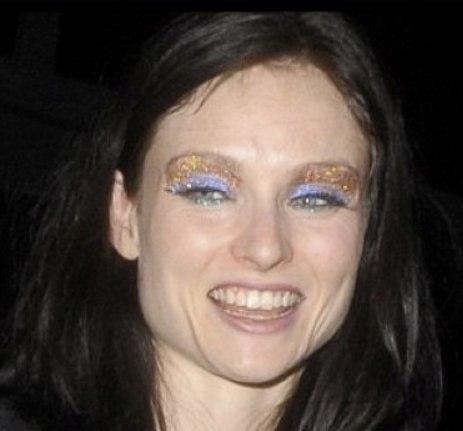 Who died, disco dancing? A real disaster!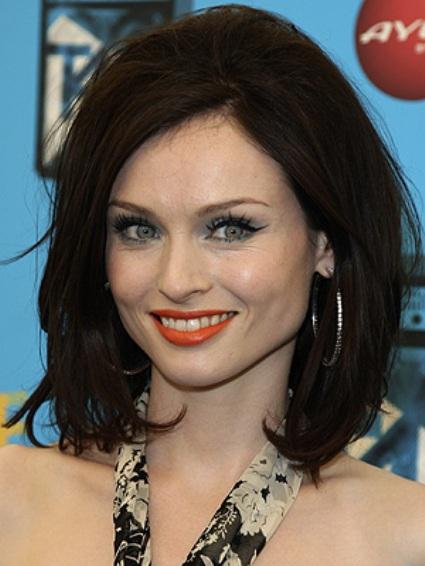 And again, "Nanny Victoria!" Eyelashes like rays. Such "sun in his eyes," I do not like. But orange lipstick looks good.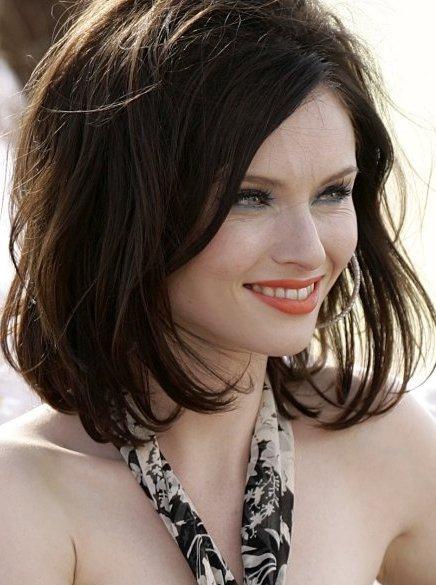 However, from this angle makeup looks very elegant. Blue eyeliner under the lower eyelid slightly dilutes the "peach" image.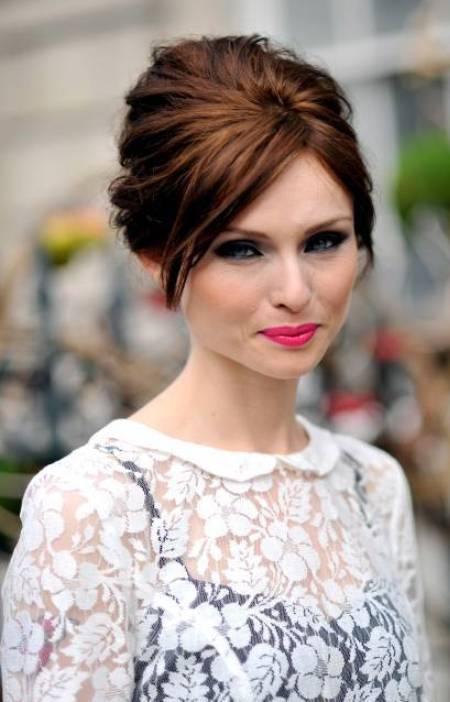 Can not say that pomada- "fuchsia" inspires me. But his eyes look mysterious and elegant. We had to leave the focus on them. A lipstick to replace light brown (beige) shine.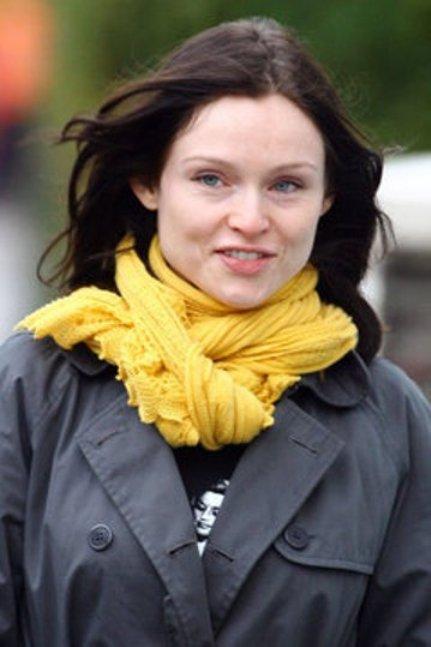 I think the truth or Bextor Sophie Ellis looks better without makeup? Simple and natural, ordinary girl. Very charming!