One nice 14-year-old girl was riding on the Avenue Marceau, and she went to audition. Girlfriends her all ears buzz that director Claude Pinoteau holds casting teen for his film and certainly there, though not too big, but a chance to get to the real shooting even in the crowd.
Sophie Mopyu lived near Paris in the town of Gentil, her family was simple: the father - the driver, mother - a saleswoman. Sophie herself was responsible enough child, a good student at school, I do not skip classes, even in the movies, she began to walk with her friends just when she was 14 years old. And for once such a "prank" - audition. At the studio, Sophie decided to still enroll under a different name, just took a nice first name that came to mind.
As a result of several thousand contestants Pinoteau, finally chose one - the lead role in his film, which gave a short, but capacious title - "Boom". A contender, which was lucky, named Sophie Marceau.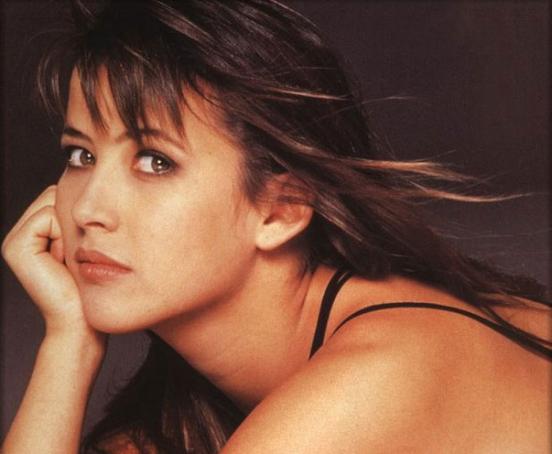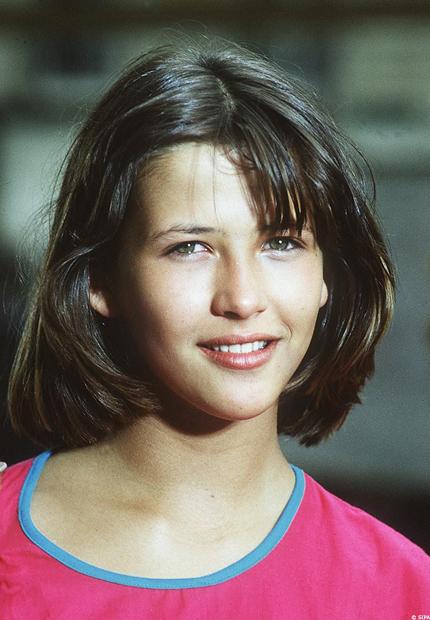 So instantly 15-year-old girl was the real star. "Boom" was fantastic, a great success, which required continuing. And "La Boum 2" was released not less than brilliant. For him, the young Sophie got the most important French film award "Cesar" in the category "Best film debut and most promising actress." Sea fans, sea, and offers all of this to her - very young, shy and incredibly attractive girl.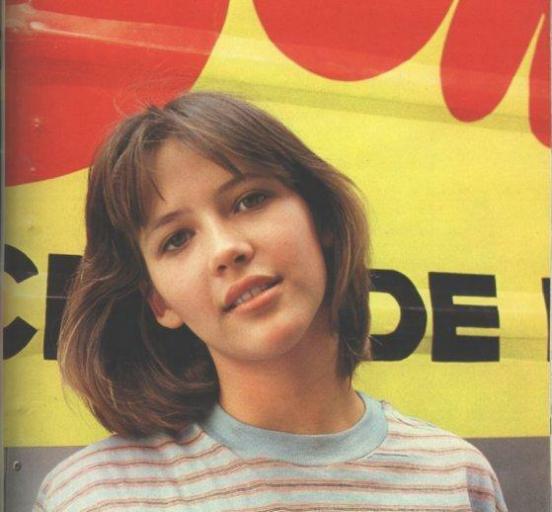 In my life, everything happened too early. And in general it is a good idea.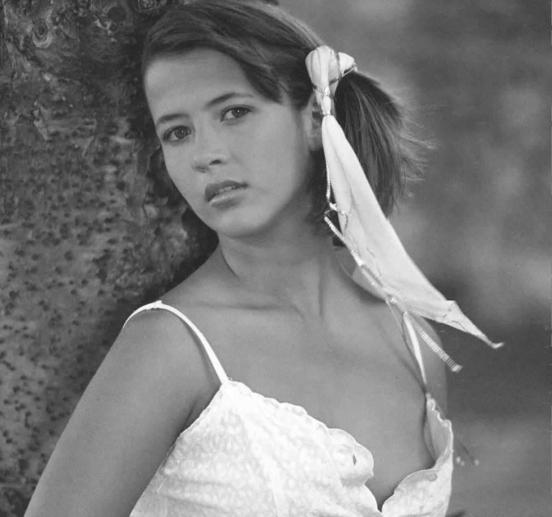 Of course, this success was a great temptation, and, oddly enough, not for Sophie, but for her parents - they do not even have to consult with my daughter, when they decided to sign a contract with the largest French film company «Gaumont» duration of 5 years. Of course, the studio then began to dictate a young girl in what movies she should play, and in what - no, watching preserving its image.
Only Sophie was quite obstinate teenager.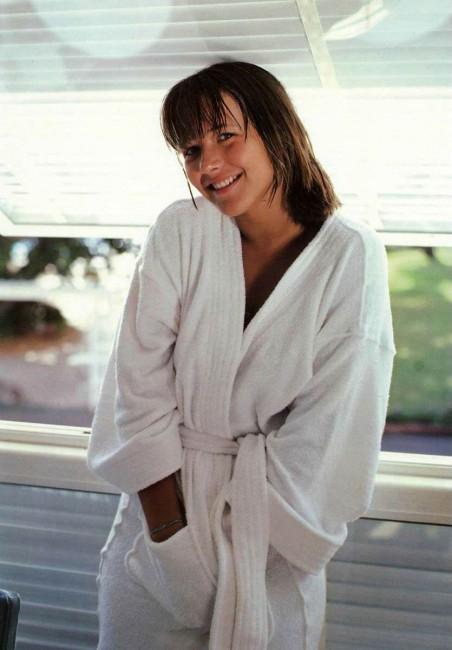 Everything else, Sophie suddenly raided first love - a strong and passionate - Andrzej Zulawski was older than her 26 years, but love was not how much in all. Naturally, the 16-year-old Sophie wanted to swim in love, and not to act on the rigid schedule, and it may have found anything better than to simply razorvatt contract with the most influential French film studio. Incredibly rash step.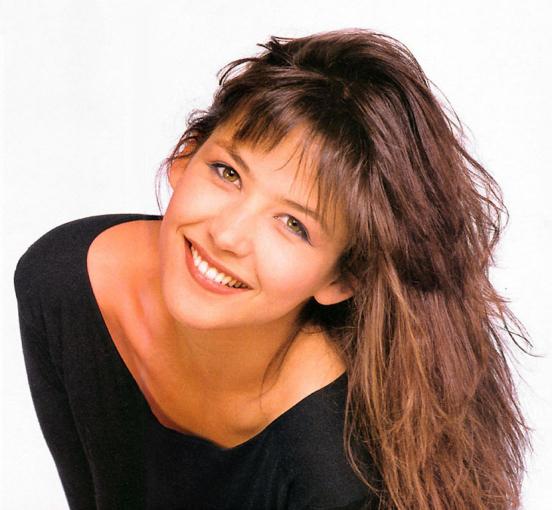 The response was immediate - sumasbrodke was exhibited huge penalty - a million frantsuzzskih frankov.Ya went to "Champs Elysees", not knowing what to do. I was afraid that they will put me in jail for breach of contract. To help come Zulawski - hired a good lawyer, took vdolg, Sophie added everything worked, and the same penalty vyplatili.Teper I understand that they did not want me to evil. Just did not want to lose me, and now I even tsenyu.Sofi was free and able to walk on all four sides, and she went for Andrzej.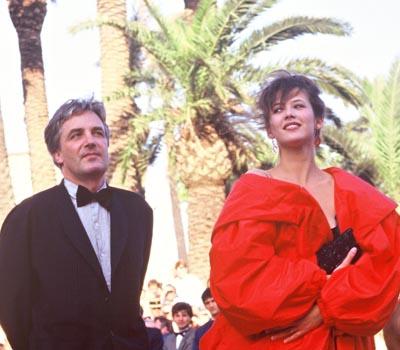 This allowed me to grow up sooner, but in a sense, I have remained a child. I have always been "a little" care of me. All eighteen. All the years of our marriage ... It gives you a sense of security, tranquility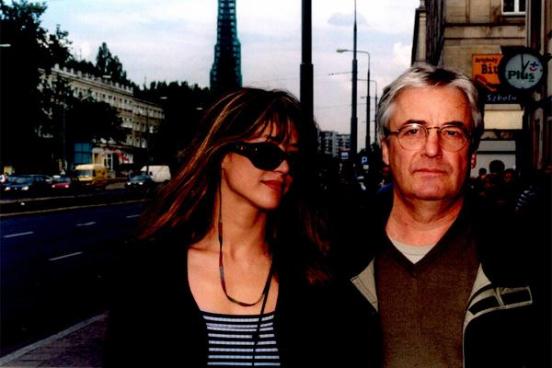 Marceau Zulawski took in several of his films. We can not say that they have become very popular, but what Andrew could perfectly apply and open another Sophie, Sophie, of which she had no idea it was denied nelzya.Kogda with Andrzej we find ourselves on the same set, he ceases to be on time My husband and I just becomes a director. For Sophie's husband perezzhaet Poland, he lives there, teaching the Polish language. In 1995, she gave birth to his son Vincent. Zulawski back gives her a huge house near Warsaw, entirely consisting of antiques. It was the home of her childhood dream.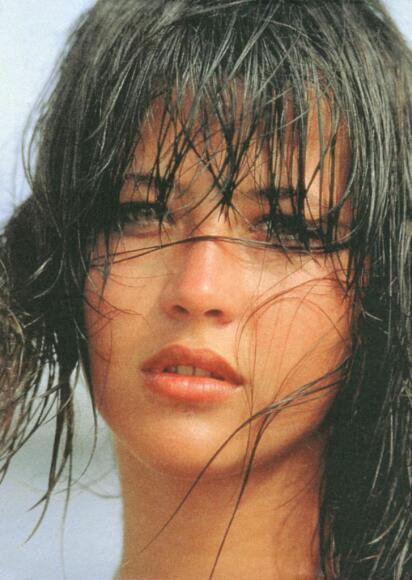 I live here in the rhythm of the rain and the sun - so tell Sophie about his life in Poland.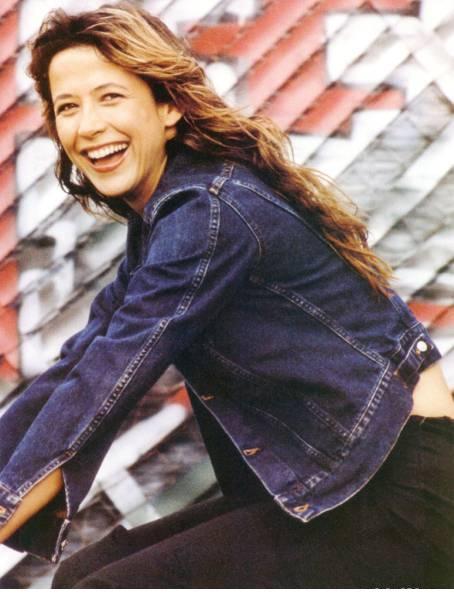 In the early 90's Sophie wakes up again cheeky sumasbrodka, to name a French directors impotent then it itself is no longer called in France the most talented and beautiful French actress, and very bitchy and moody person.
And then Sophie not to be unfounded, is sent to Hollywood to star in the blockbuster historical Mel Gibson "Braveheart." Marceau came naturally to the role of princess, and specially invited therapist was able to remove from its frame a European accent. Rumor has it that Gibson could not resist the sensual young French woman, and they had a passionate but short novel. However, rumors, and there were only rumors.
Romantic role in "Braveheart" was not the only Hollywood work of Sophie. After a seductive villain played Elektra seduces Pierce Bronsnona, once Bond film - "The World Is Not Enough". Elektra King - the first woman that Bond could not tame. Typically, Bond uses the women with whom sleeps, and here, on the contrary - a woman who sleeps with him, uses it. - Proudly say after Marceau.
In 2002, Mars and Zulawski leave. The little girl grew up, it was time to feel independent, young, confident zhenschinoy.On gave me a lot of great roles in his films, a quiet life, and most importantly - a sense of motherhood. - Sophie said thank Zulawski and threw herself into the arms of the new already mature but no less thrilling love.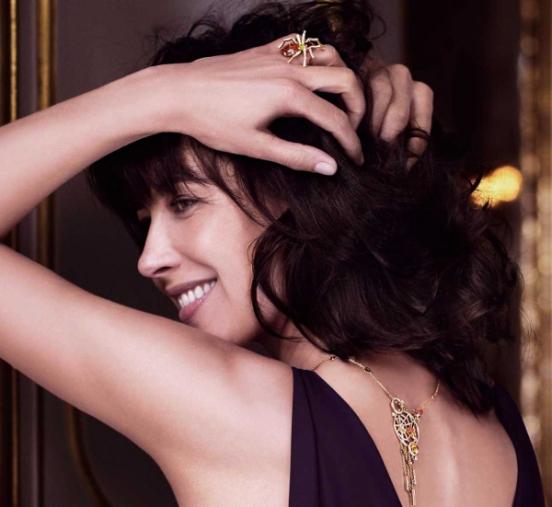 Marceau marries an American producer Jim Lemley. And she gives birth to a daughter Juliette.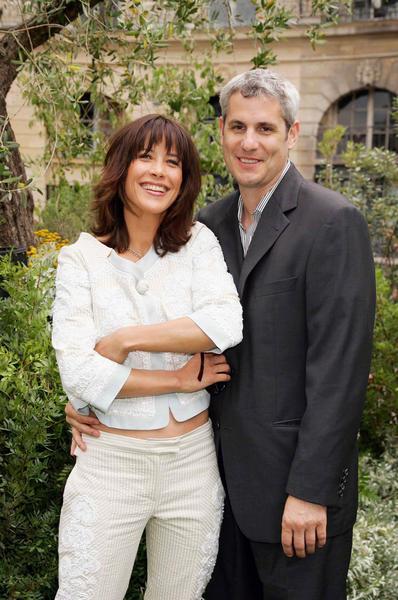 It is a life in which we seem to stand in line, a pair of adult life. A more relaxed ... I took as an actress, as a film producer Jim succeeds. One balances the other. In our every pair making their careers, but both of our world enrich each druga.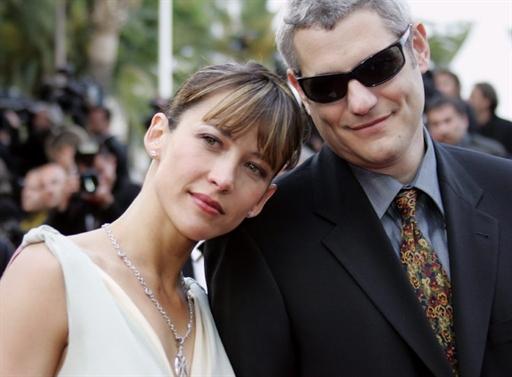 With two children, especially if they are a priority, not much in the shooting pouchastvuesh. But Sophie has always been at the forefront of her only wish. She allows herself to fall out of kinozhizni to turn into a simple housewife and mother, and then easily and gracefully back and it is always the film and the role for which do not give awards and who do not become box office hits, but are waiting (for Mars) , look (for Mars), love (and everything because of it), and Sophie is increasingly strengthening its status as a European film star. It still remains that rare actress who does not need this award - Sophie are only a two - box office and a stunning public relations.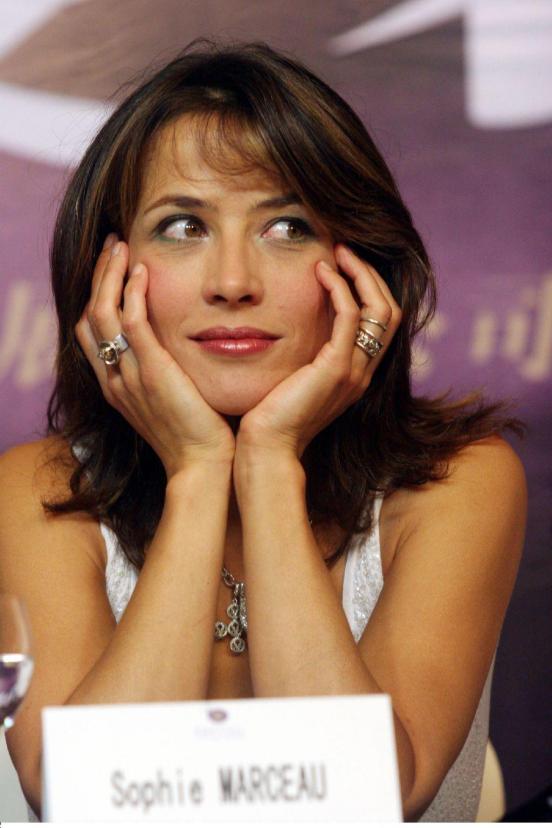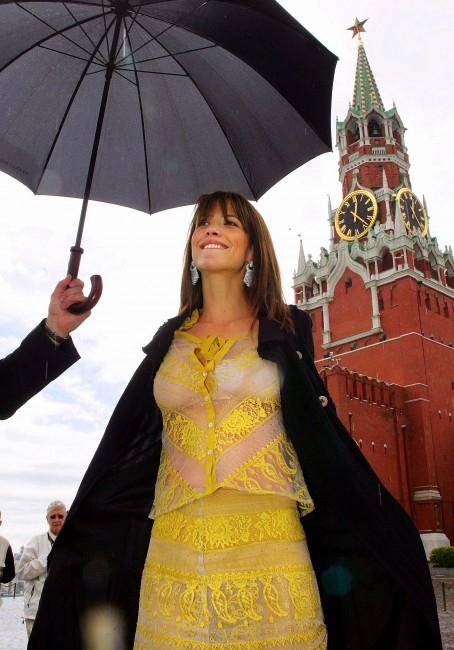 Being an actor - is exciting. Some change color, others - character treti- wardrobe ... I'm by nature do not like change everything radically, I remain the same, but that I do not easily get bored, and remains the same stunning. I have a feeling that I will remain such forever and, you know, I like it (laughs).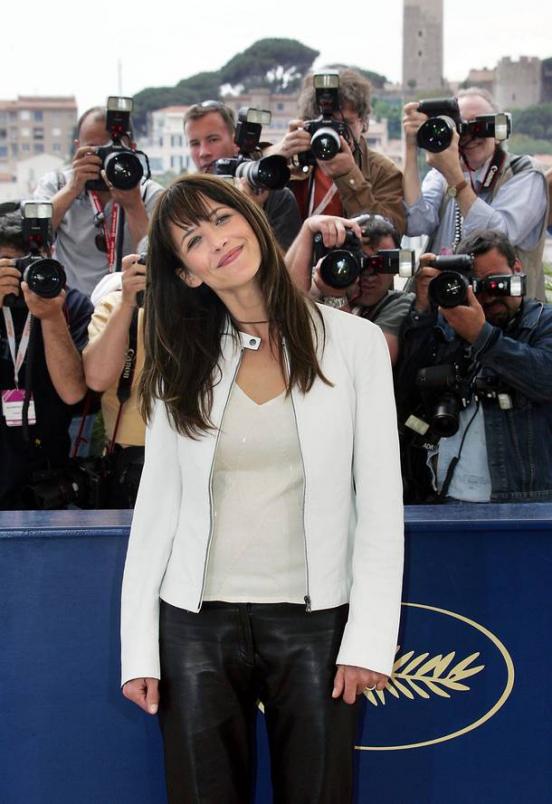 You manage to be a good actress and a good mother at the same time?
It's not easy. But I do not feel guilty, because she can choose what priority for me. I can afford to say: "About three months, I do not work." In any case, since the actress time to have children, there will always be inappropriate, therefore, any time always fit the same. Fortunately, women have the ability to do many different things at the same time and it does not cease to feel materyu.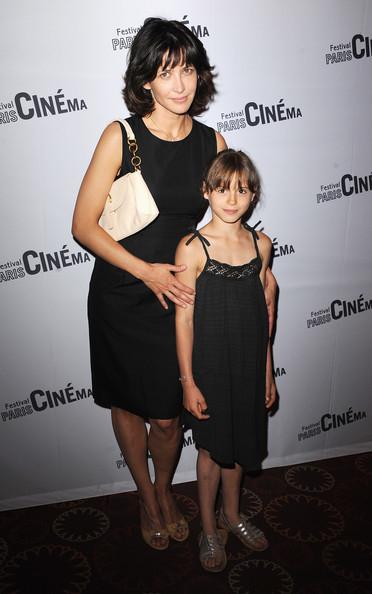 But the second marriage was not nearly as durable than the first, although Sophie brought a lot of pleasant emotions and, of course, the daughter. Left alone, Marceau decided to devote herself to children, theater, and portraits of favorite authors, she writes with pleasure oil spare time. Also, Sophie becomes a regular guest at the Cannes festival and decides to finally devote himself even directing.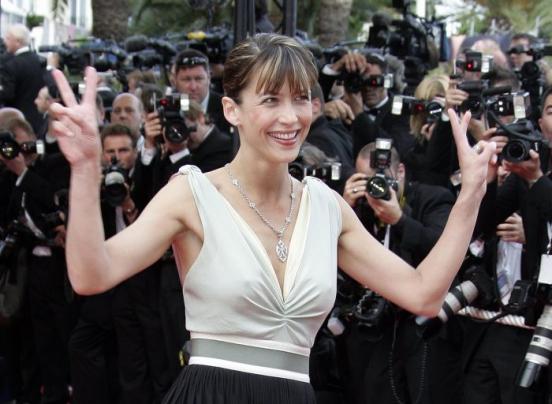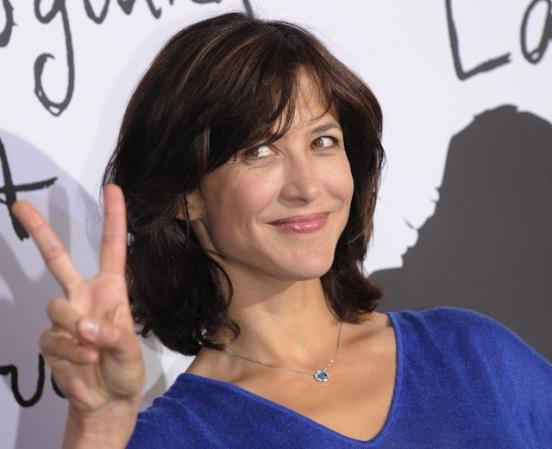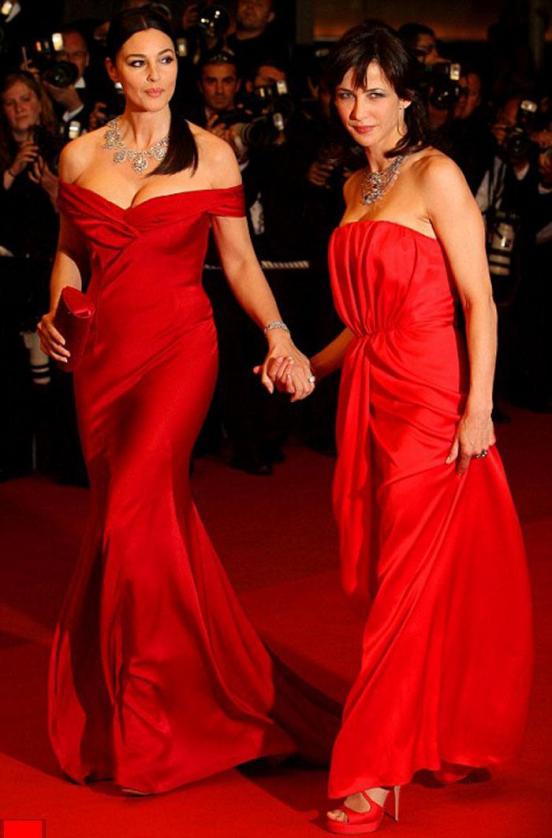 But in the film "Lost in Deauville" Sophie meets with world-famous Highlander Christopher Lambert. And soon the warm and friendly relations rapidly evolved into a beautiful roman.Ya Nadel find a good actor, and found Christopher - my best friend and beloved husband.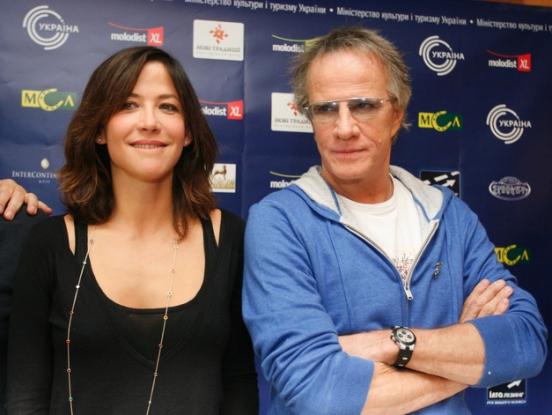 Before "Lost in Deauville" We met only once, at the time of a ceremonial dinner. That was in 1985 or 1986. And then we never see each other while Sophie called me into his film - twenty years later, in 2006! - Christopher Lambert.
We have great fun! No one his partner I have not discussed many questions as Sophie. Sophie - my best friend, her ultrasensitive instincts towards me. With me nothing like this has happened in a relationship with a woman - nikogda.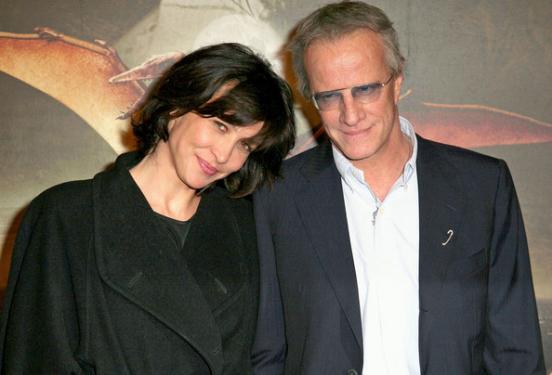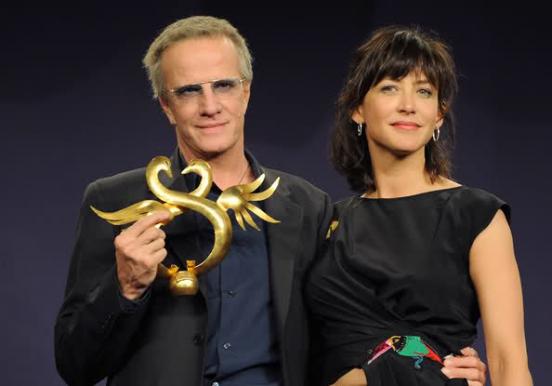 Sophie Marceau never used the services of understudy. God forbid! What could be the understudy in France? If this is the inner meaning - perfectly.
It supports the association "Rainbow", which helps children to exercise their dreams come true, as well as "Society for the Protection of Animals", which even presented her with a gold medal. Marceau never worked in several high-profile projects, it has not participated in the popular show and do not earn a lot of money on advertising.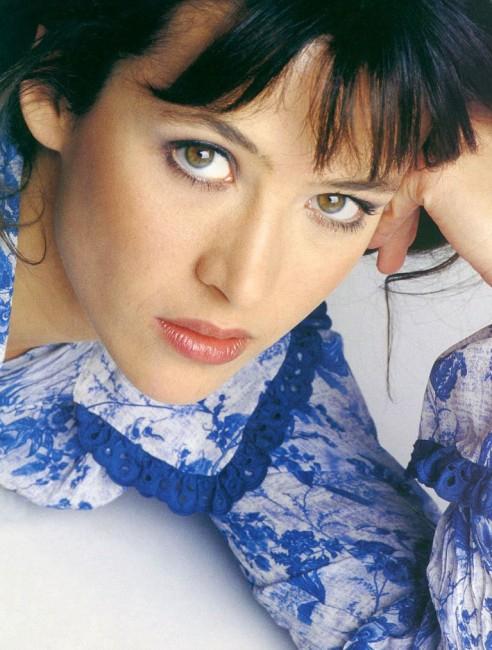 The actress never resorted to plastic surgery, and in everyday life, and bestow less makiyazh.Ne I can kiss their children powdered - she laughs.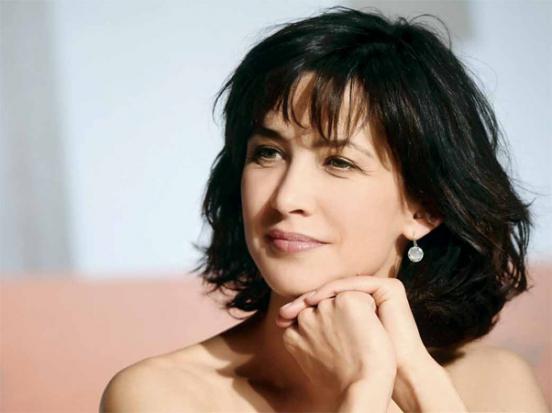 It is - part of the genetics of France, somewhere between the Eiffel Tower and Johnny Halliday - he likes to repeat Dominique Benear agent actress.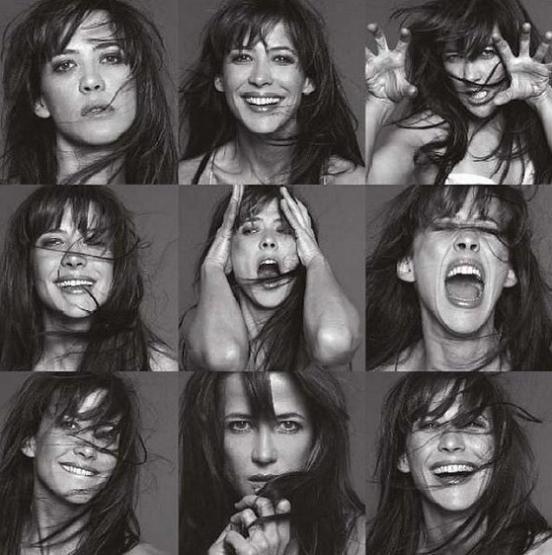 Sophie Marceau almost did not attend social events and noisy parties: it is incredibly taste society of children, her husband and herself. At the same time continuing to act in different French films and filming itself, realizing itself in directing. That woman is successful and lives as it sees fit. She invented a new way to be a star, and she can not forgive etogo.Hotya it was before. Now Sophie forgives everything, taking what it is, it is a proud, not representing French cinema without his seductive orhidei.Ya love orchids. It epifity, ie plants that enough of another trunk or branches to grow. But they did no one take - they are not parasites that will suck the juices out of the tree, which is why it will die. They need a little bit of light, and they are fed from the air ...