Sophie Monk - Anglo-Australian pop singer, actress and model. Sophie was a member of the female pop group Bardot, then made a solo career. As a model, she is known for filming in bathing suits. As an actress - small but outspoken roles. Mother Sophie famous Playboy model and baby Sophie obviously failed in her ...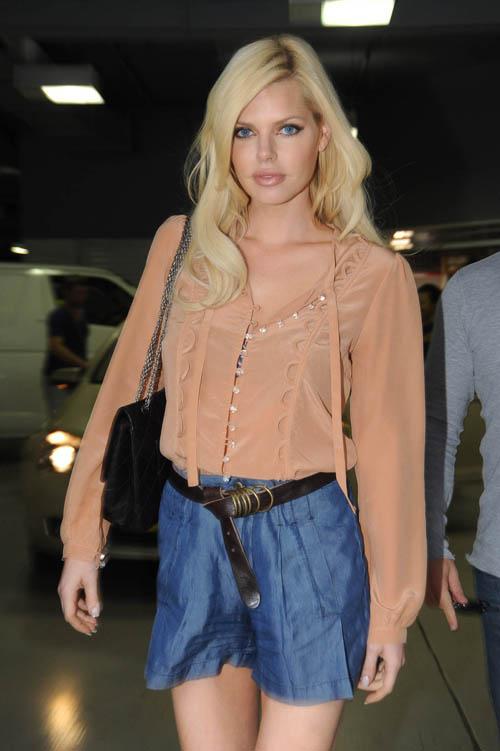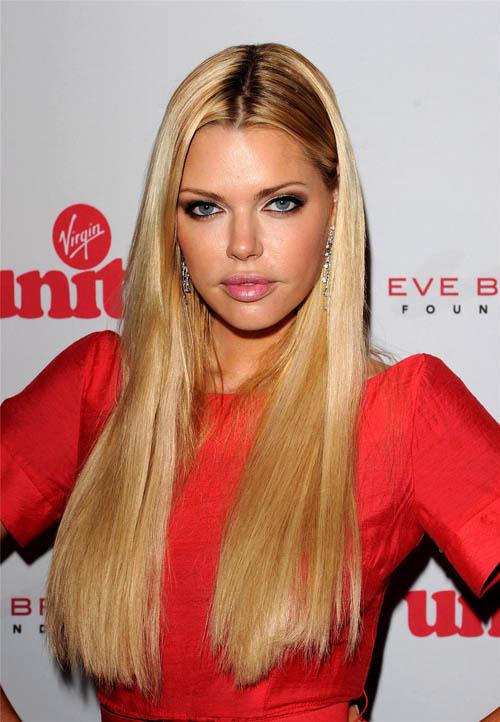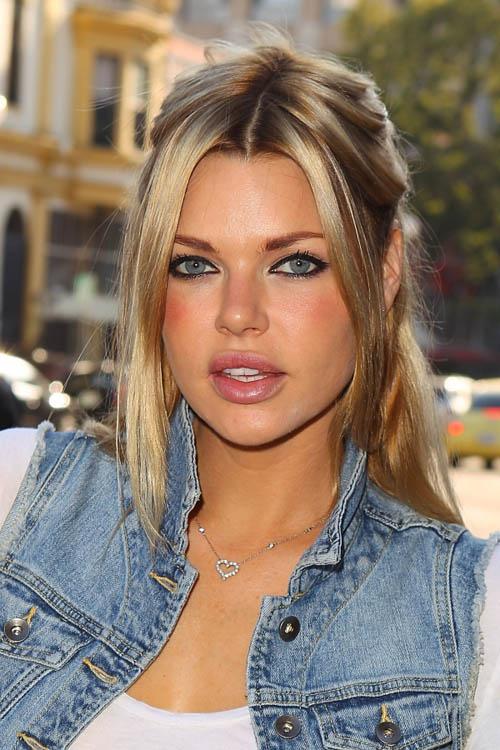 Sophie from the school took part in a creative society. So when the opportunity to start a career as a singer in the group long pondered the girl. Monk, who teaches classical and pop singing and has performed with 8 years can easily cope with the task. The band was quite successful, especially in Australia. Album «Bardot» also was twice platinum and hit the top twenty best-selling Australia. But after two years, the team broke up. At Monk immediately struck up the ambition and desire to sing alone.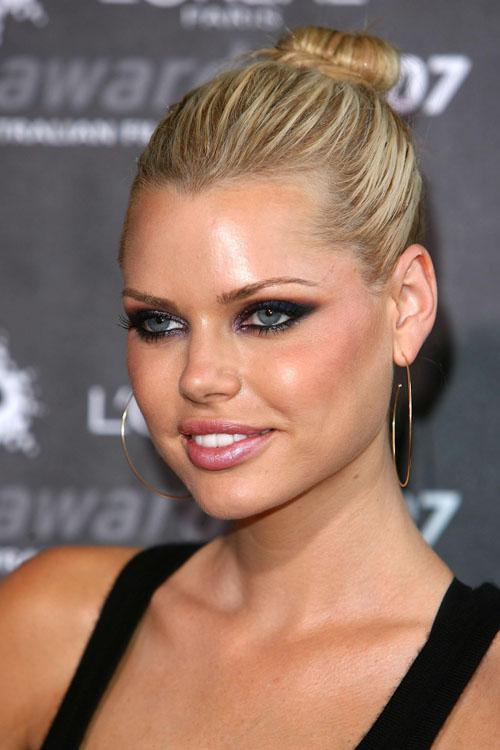 Monk is not always positioned itself as a blonde. Yes, and her lips were not always such plump ...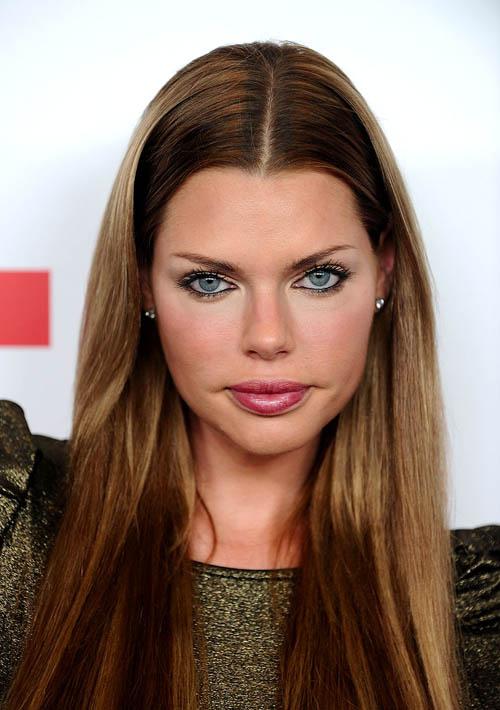 In May 2003, Monk released his debut solo album «Calendar Girl», which surprised many that it contemporary pop music was mixed with classical opera interludes. Why Monk wrote it in such a style? Sophie herself then commented so:
"All the same pop - pop it ... Besides I have a good sense of humor, it's hard to take seriously the text in the style of" I suffer for you, without you, I weep. " Or vice versa. And in pop music are all texts. It is very difficult to live on their own creativity when I want to laugh, and then cry. »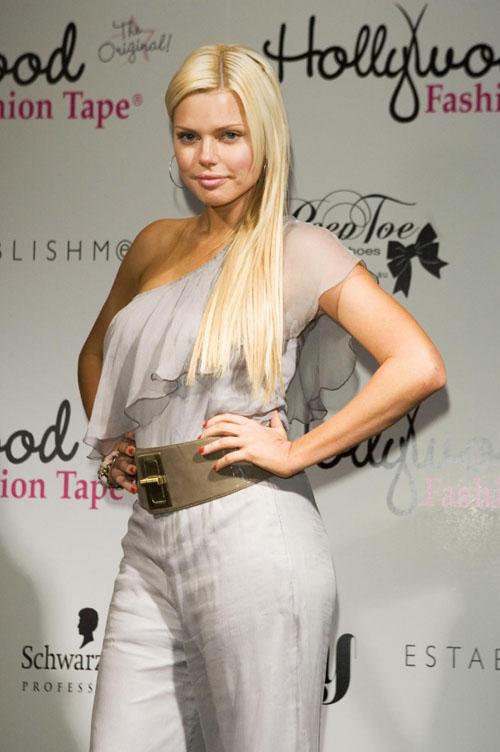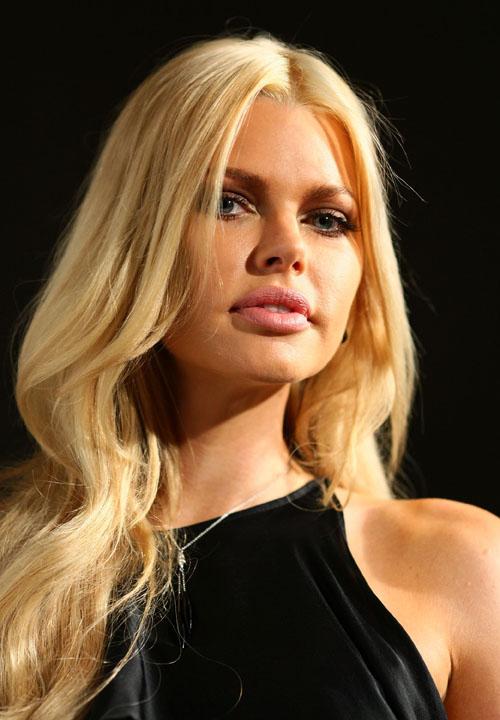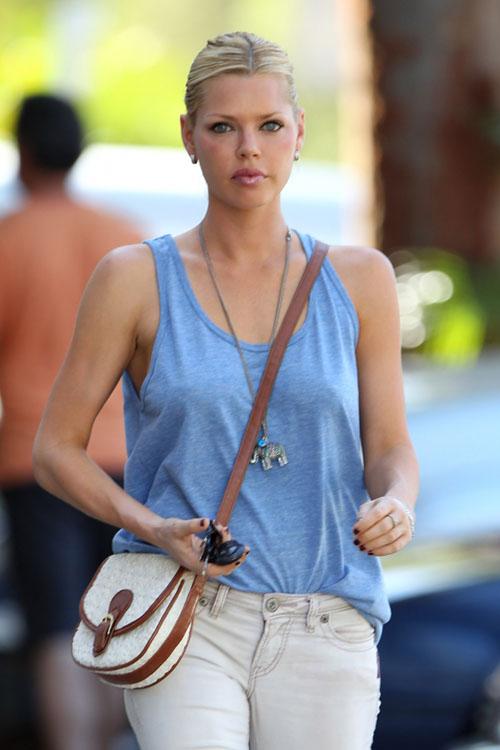 In general, the album was not a success. But Ms. Monk did not give up. She always left was her appearance and huge volumes. So men's magazines happily waiting for her shots.
However, Sophie Monk appeared not only for men's magazines, and advertising clothes.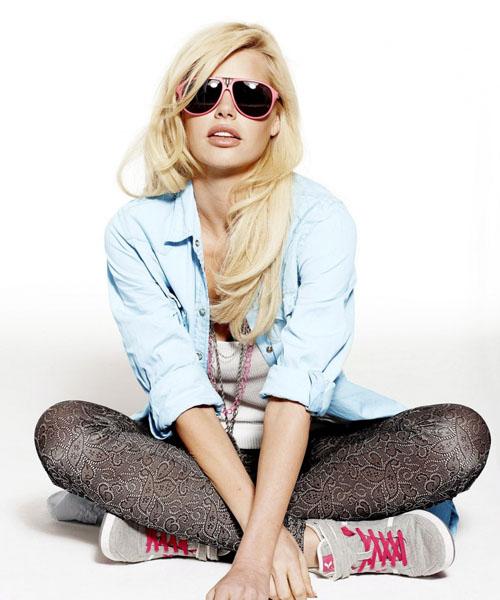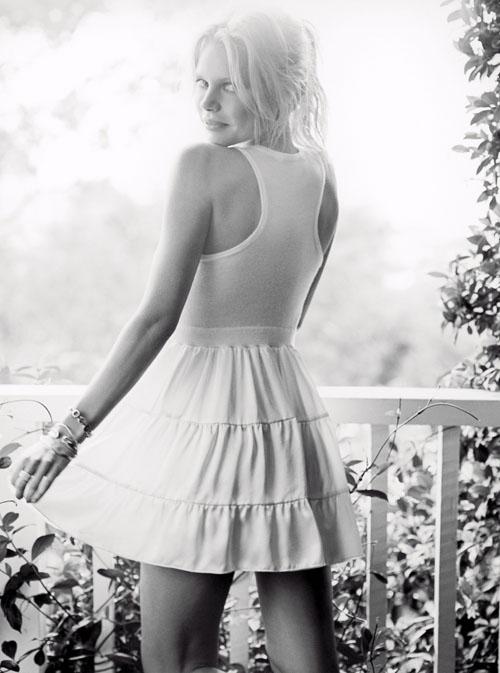 And here again the ambition overpowered Monk. She decided to conquer Hollywood. Almost all of her roles were very small, especially in 2004, she played the role of Marilyn Monroe in the TV movie "The Mystery of Natalie Wood." In February 2006, she starred in "Date Movie," in the role of coquette Andy explicitly parodying the infamous Paris Hilton. comedy-parody. Also in 2006, she took part in the filming of the movie "Click: With remote control for life", where Monk played a small role flirty secretary Stacy.
"I recently played a small role in the comedy" Click "with Adam Sandler. I played the secretary of his boss. However, my legs and everything else there was much more than a replica, I say that the scenario »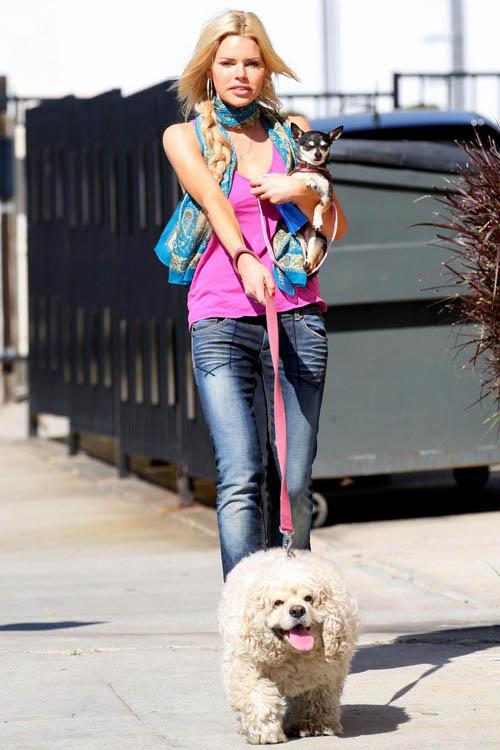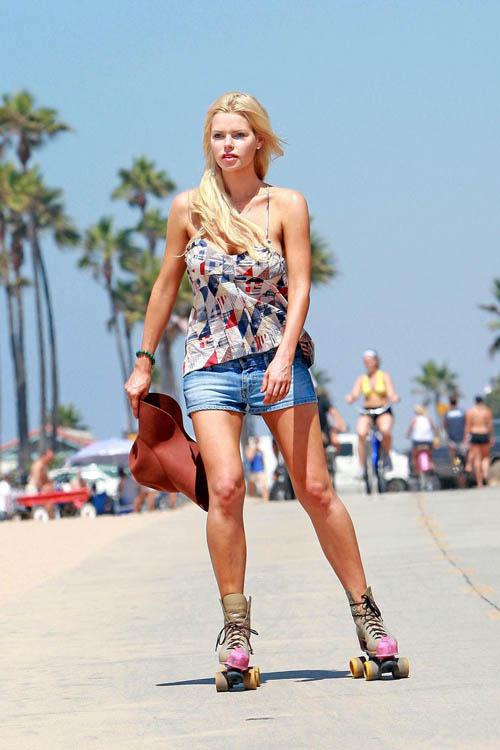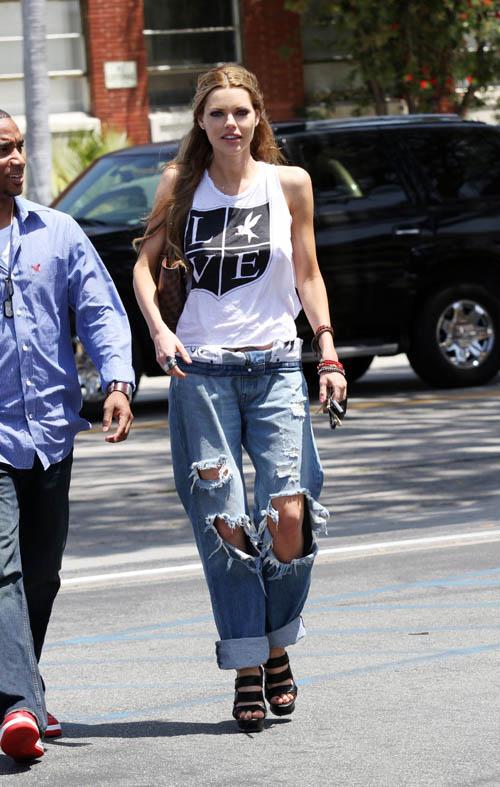 so Sophie calls become vegetarians:
It is clear that with such appearance talking about some serious roles, perhaps, was not carried out. She also said:
"I fooled all my boyfriends. They look at my pictures and think, "Oh yeah!". And then see how I wake up in the clothes that I wore to last night, and smeared makeup. And then I ask, "not too attractive, is not it?"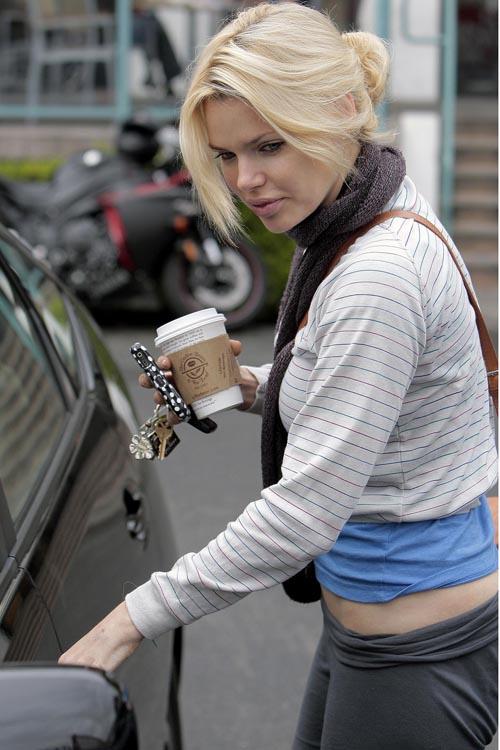 Sophie admitted that she loves photo shoots, but in real life it is sometimes shy:
It's funny. When I point the camera lens, I start to feel awkward. But when I go to the beach, I do not wear bikinis because I hesitate. There, Sophie, who likes to look seductive in front of cameras, and Sophie, who loves to stay at home and that little dork.
In 2007 he appeared in one episode of "Entourage," starring in the bed scene with the main character Vincent Chase. Also in 2007, Monk was playing the role of Cynthia Rose with black humor comedy "Sex and Death 101". In 2009, she played the role of Alex's video horror film "Bloody hills."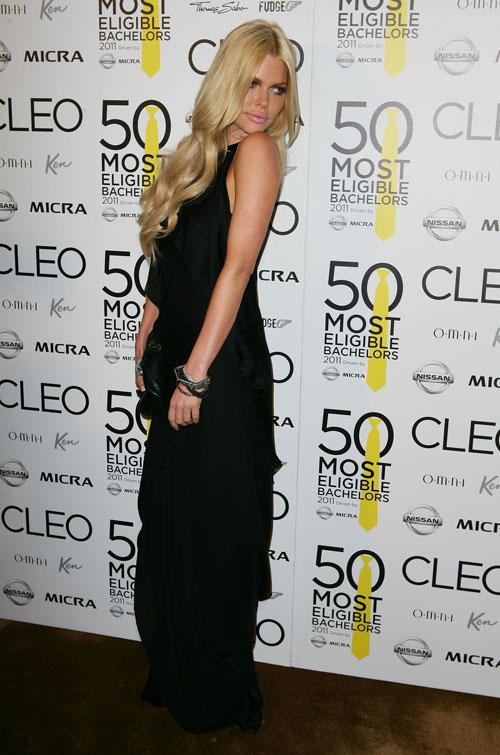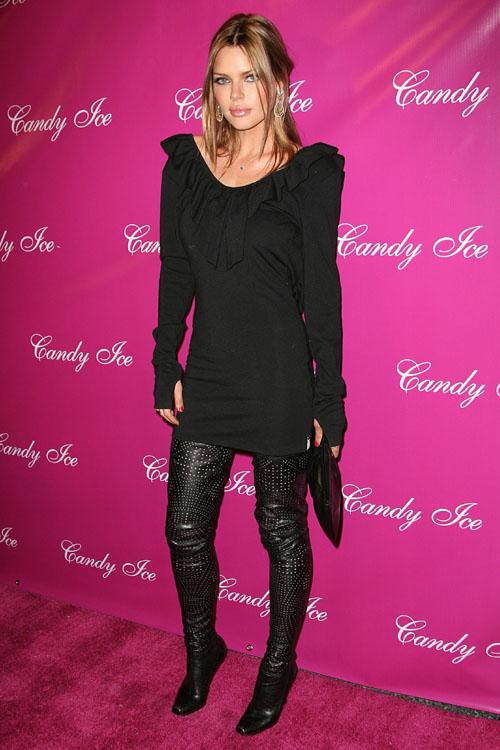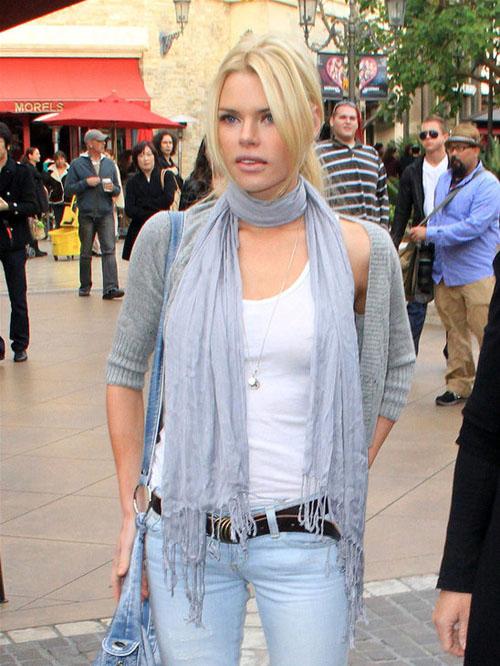 This Monk, who once dreamed of glory, mother model, said he did not want to appear nude for Playboy.
I stop what is Playboy, no one wants to see me dressed. It boobs and a little, well, you can imagine what ... It's not a movie. And to show their tits to excite men - for me personally, it's a different story.