Sophia Loren - a living legend. It combines everything that should be in an ideal woman: intelligence, beauty, goodness and wisdom of women. The aspiring actress and singer, Sophie was born in a very poor family, but always dreamed of a stellar career. By accident, Sophie won the children's beauty contest, which was the first impetus to the luxurious future. Lauren worldwide popularity for his role in the movie "Sunflowers».
Living mind, incredible hard work and creating, perhaps, one of the strongest stellar unions (marriage with producer Carlo Ponti lasted until his death) can become an example for many. Despite his age, Sophia Loren, still continues to act in films, to write his memoirs and fought all his unearthly charm.
Team
Ofigenno.cc wants to pay tribute to the talent and beauty of this Italian film star and prepared 20 great quotes irresistible Sophia Loren.

1. If you happen to save the soul of the child, then the best thing in your life is still ahead ...

2.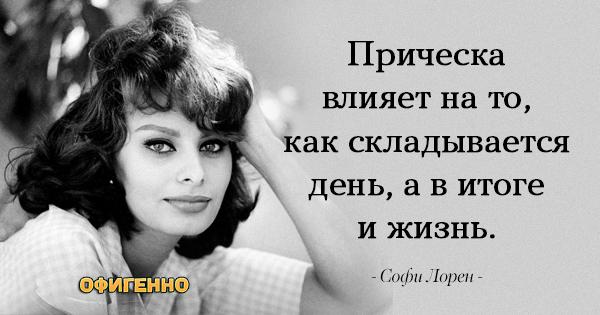 3. Who would live with a man, perfectly beautiful, charming and also a saint? B>

4.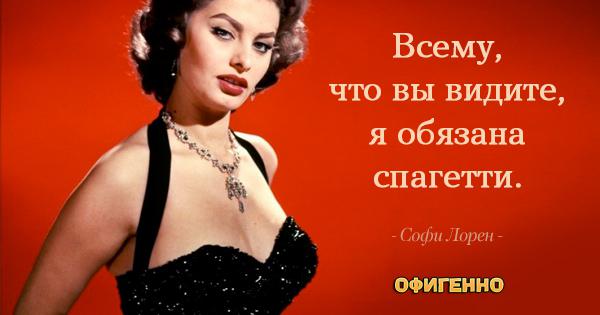 5. I can say "no" in twelve languages. For women, this is enough. B>

6.


7. Every woman, sitting at her dressing table, and become an artist immersed in the world of art. More precisely - she gets the chance. B>

8.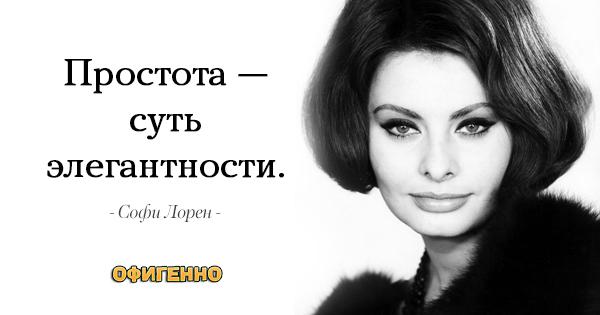 9. Love - the shy wild flower, not the rose garden. He is well where he grew up. B>

10.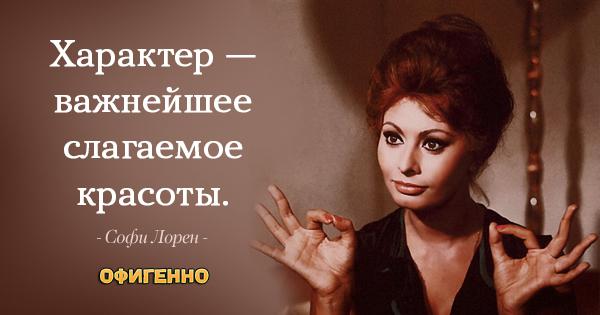 11. It is believed that the need to hide facial imperfections. But what are the disadvantages? It is often better to emphasize the unusual features, not hide. B>

12.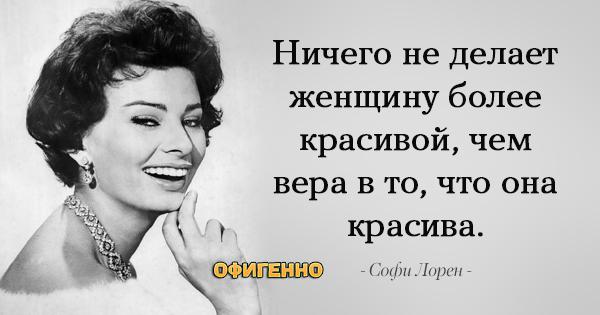 13. There is a fountain of youth: it is your mind, your talents, the creativity that you bring into your life and the lives of loved ones. When you learn to drink from this spring, you really defeat age. B>

14.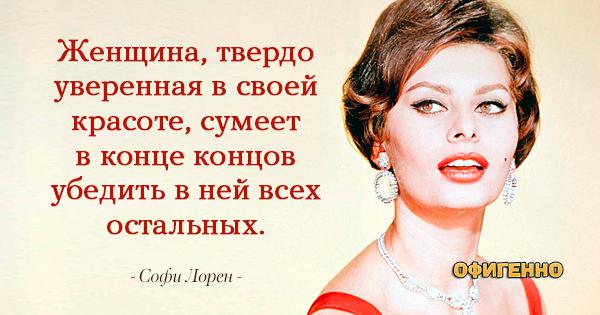 15. Clothing - the most simple means of disclosure of the identity. B>

16.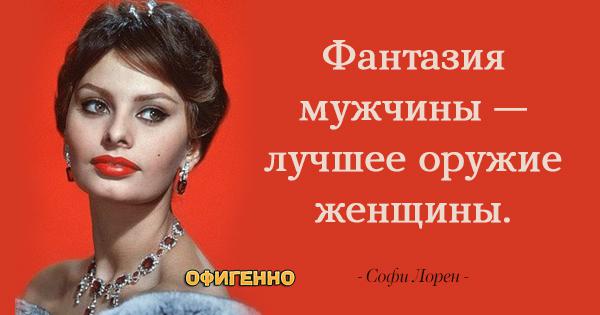 17. No man is able to fill your life as a whole, any thoughts and feelings he simply fails to understand. Here's the friendship and work wonders. B>

18.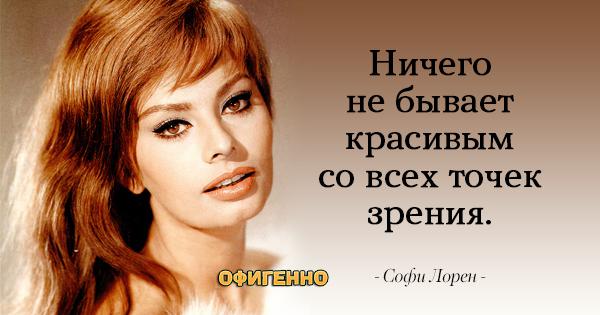 19. Smart women men say beautiful - eyes snatch out from the crowd and do not forget just charming. B>

20.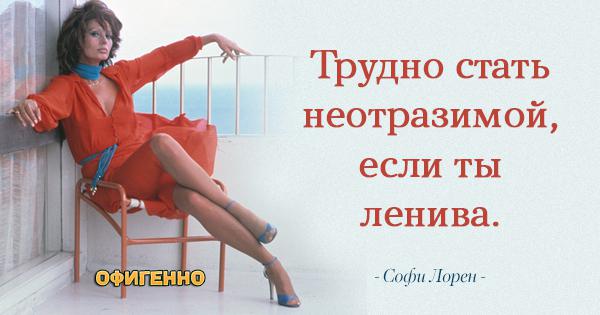 What a rarity when a woman in harmony both external and internal quality! But Sophia Loren - a vivid example of what a lady can be not only beautiful but also intelligent. Share pearls of this great lady with his buddies.

via ofigenno ru