Have you at least once in their lives face to face with a miracle? Freshman Lauren Hill believed in miracles, when I got the opportunity to fulfill his cherished dying wish. Good fairies in the history of the Cinderella from Ohio became the people of whom she previously did not know anything ...
On his 18th birthday Lauren Hill received the best gift in the world - it is not only recognized that entered the College of Mount St. Joseph, but she was also invited to play a basketball game with the team of his college. It seemed like a dream, which is magically transformed into a reality.
Hill could not come down with joy. It seemed that everything goes as in a fairy tale scenario. But sometimes life is cruel and unfair. The unexpected news brought her back to reality. When Lauren, complaining of frequent headaches, went to the hospital, doctors have diagnosed her inconsolable, who allegedly became a verdict - brain cancer. Live it was a few months ...
In spite of that, Lauren kept as she could. The desire to play in the match gave her new strength. When she wore a T-shirt player, she felt like a superhero. But closer to the state of the game Lauren deteriorated. Her coach was gravely concerned about the fate of the athletes, as the journey from one state to another can be a real test for the girls.
And here was a real miracle ... Participants of the women's team Hiramskogo College to learn about the prevailing circumstances, Lauren, to shorten the distance from one state to another, offered not only to change the date, but also change the place of the game. The main character of this match was to be brave Lauren.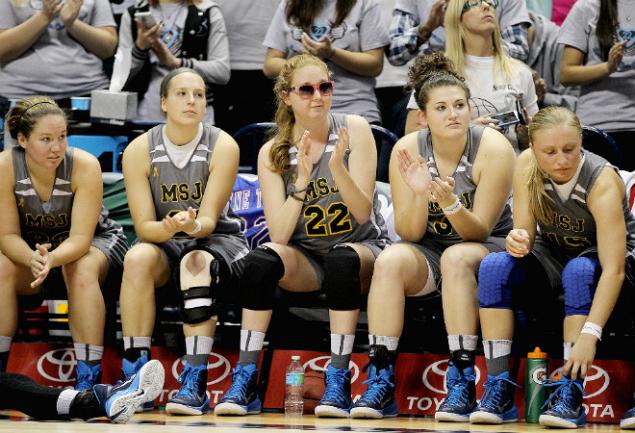 Entering the position of dying, a girl of her own team and the opposing team wanted to create the playing field in honor of Lauren currently sold out, so carefully prepared for the game in advance. Almost without exception the fans were dressed in specially made T-shirts with the words "Never Give Up." And as soon as the player number 22 - Lauren Hill - threw the ball in the basket - the audience burst into a storm of applause. It was a total victory for all ... members, coaches and judges could not hold back tears of sadness and joy.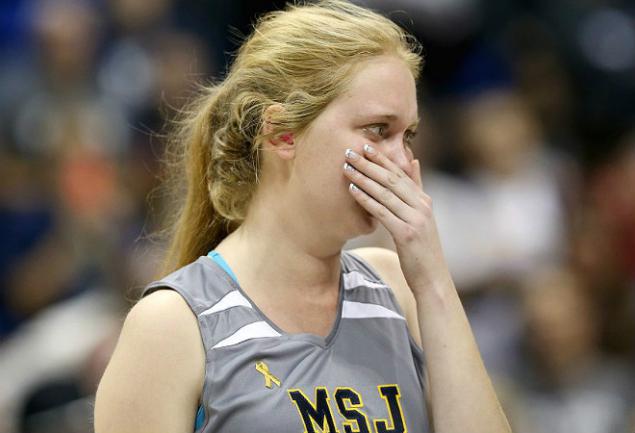 This incredibly brave girl, despite the excruciating pain she felt during the game, he was able to realize his dream suicide. In so doing, it helped all concerned people who were able to not only get in her position, but also to take her trouble for her and give her last moments of happiness.
Lauren hopes that in the future, perhaps even when it is no longer alive, humanity still invent a cure for cancer and save millions of other lives.
Here is such a team game should be!

Sometimes life is too cruel, and death does not leave our right to choose. But sometimes, in moments of despair can be a miracle. No wonder - this is not something supernatural, this is what we create ourselves. Thanks to all the caring people of this girl managed to brighten up the last days of his life. Pay attention to the misfortunes of others - perhaps you will become for someone a miracle. Share this touching article with your friends.

www.youtube.com/watch?v=kN7fPn9RmVQ