Fasting is not about the movie, which played the great French actress, but simply and briefly about them. All these women are gorgeous and talented actresses, some actress became a world at once, and the other was a long time for this vocation. Many of these actresses were filmed not only in French cinema, but also in Europe and Hollywood. Some people may like one actress, someone else, they are not ordinary person.
"The beauty of each woman marked her character traits, and we prefer the one whose character awakens in us the most lively response." L. Vauvenargues
Sarah Bernhardt, born Henriette Rosine Bernard. World fame brought the film "The Lady of the Camellias". At the beginning of the XX century it was called "the most famous actress in history." Her life is surrounded by mysteries and legends, learn where there was a figment of its history, and where the truth is not real. They write that her mother (music teacher, according to Sarah) was an elite courtesan, and is also preparing his daughter in this "profession". It is not known who was the real father of her, and by whom she had a child, Sarah. They wrote that a possible father of her child is a Belgian prince Henri de Lin. Her admirers were many monarchs in Europe: Austria's Emperor Franz Joseph I, King of Italy Umberto I, King of England, Edward VII, King of Spain Alfonso XIII, King of Denmark, Christian IX. But such well-known Russian writers Turgenev and Chekhov considered it mediocre actress.
He played many male roles, and her performance in the role of Hamlet, admired Stanislavsky himself. In 70 years, he played a 13-year-old Juliet. At the age of 71 years Sarah had a leg amputated, but she continued to play in the scenes where she did not have to move. During her funeral stopped traffic on the streets of Paris, next to the cemetery, the number of people who came to hold a favorite actress.
"My glory enraged my enemies and plagued my friends." Sarah Bernhardt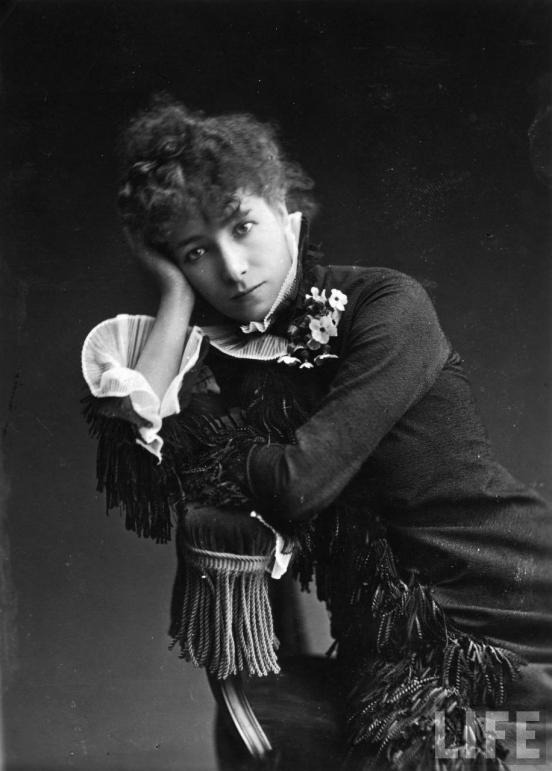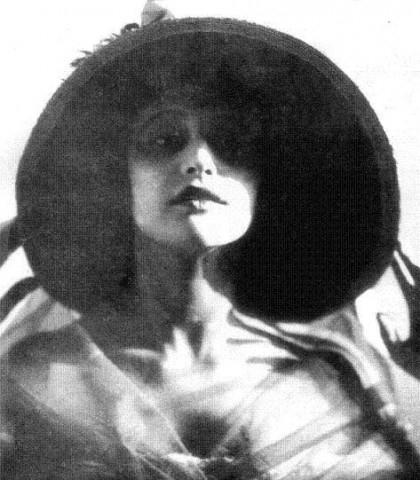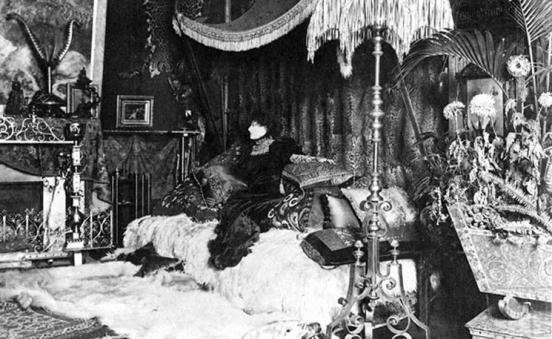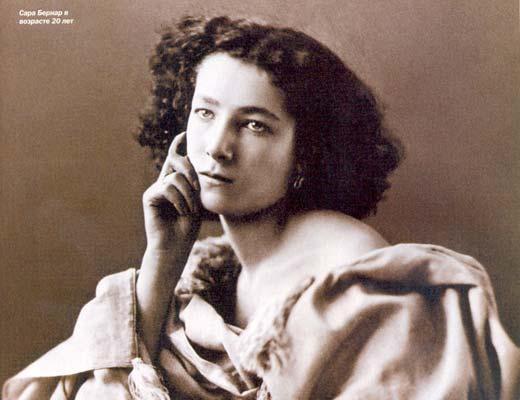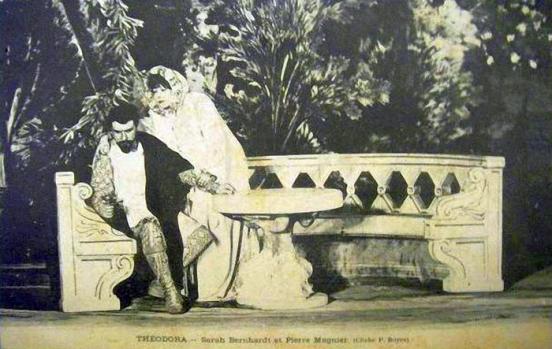 Brigitte Bardot, half of the men of the planet went crazy over it. Sex symbol of Europe in the 50s, was even a beauty ideal for the young John Lennon. Initially focused on ballet career, then the model, and then only to the actress. World fame after the movie "And God Created Woman." In the 70 he announced his departure from the movie, and devoted herself to the protection of animals sold in the '80s her jewelry and personal belongings in favor of the fund established by it. She was married four times, the son of actor Nicolas Jacques Charrier, raised in a family of his father after the divorce. It is believed that the bikini swimsuit Brigitte brought into fashion. Was 5 times condemned, criticized against homosexuality, interracial marriages and Islam in France.
"I gave the men her beauty and youth. Now I give my wisdom and experience - the best that I have - the animals. " Brigitte Bardot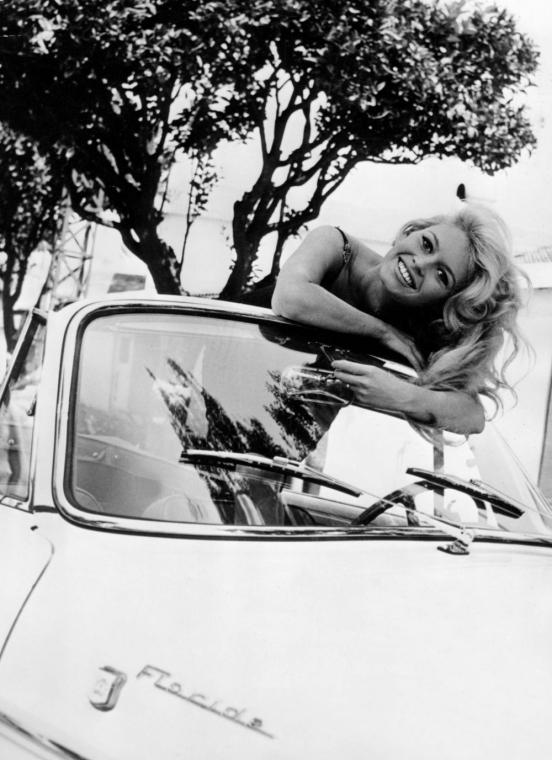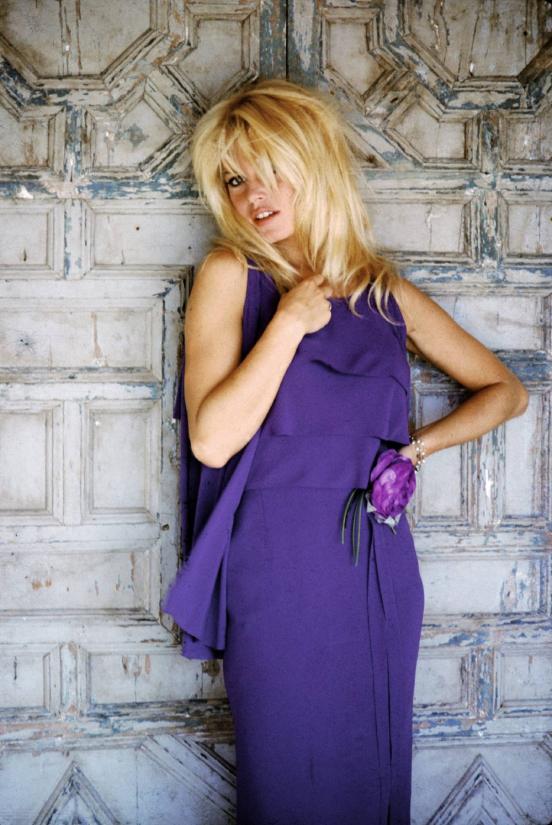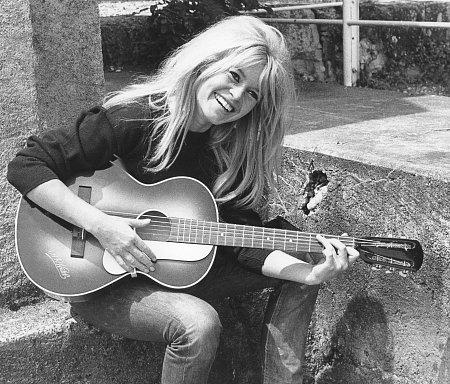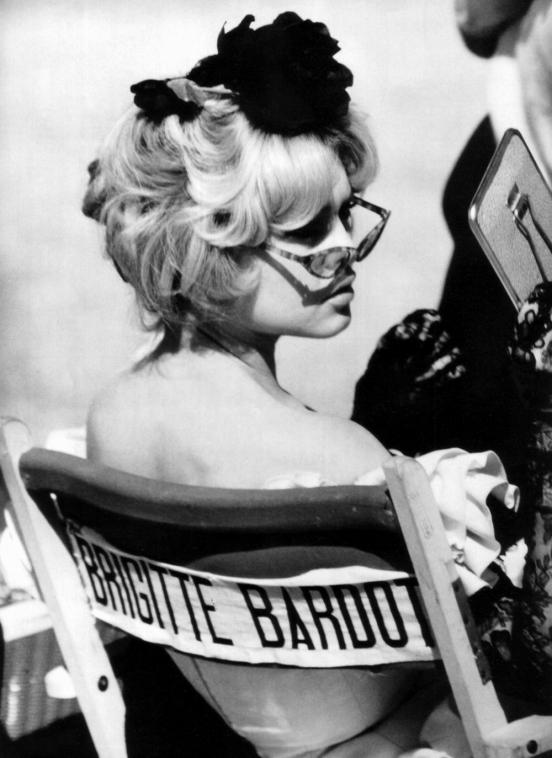 Michel Mercier, born Jocelyn Yvonne Rene Mercier. Name the actress Michelle took after the death of her younger sister Michelle Mercier. As Brigitte began her career as soloist in the ballet, and then an actress. For me it will always be "Magnificent Angelika" stereotype, which she tries to get rid of all my life. From the role of Angelica refused to Brigitte, Catherine Deneuve and Jane Fonda. It is not developed in her personal life, two marriages and both husband jealousy appeared in a psychiatric hospital, a lot of novels and one of them ends tragically. Her favorite jealousy attacked her signet ring and broke his nose and cut his cheek, then Michelle has undergone several plastic surgery. At the moment, she lives alone, she has no children. I recall the words of Marlene Dietrich: "Ugly girls easier to modest life».
"People always talk about me like about Angelica, although I played half a hundred different women. For many years I tried to forget about it, but now it seems to me a little sister who is always ready to support me. I learned to live next to her. " Michel Mercier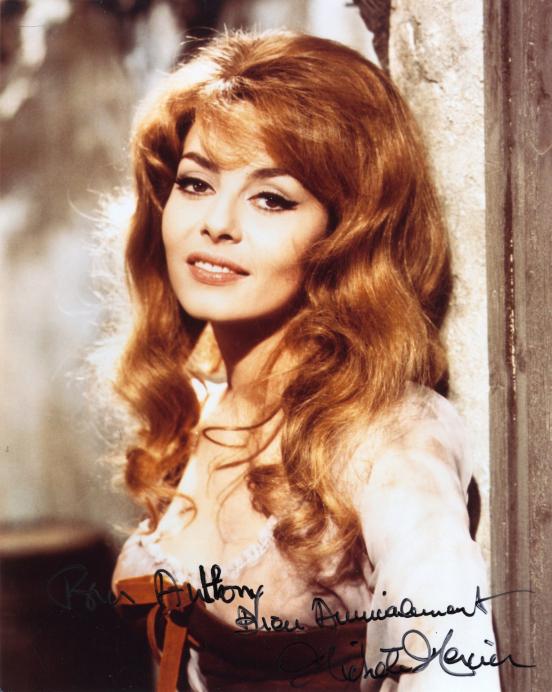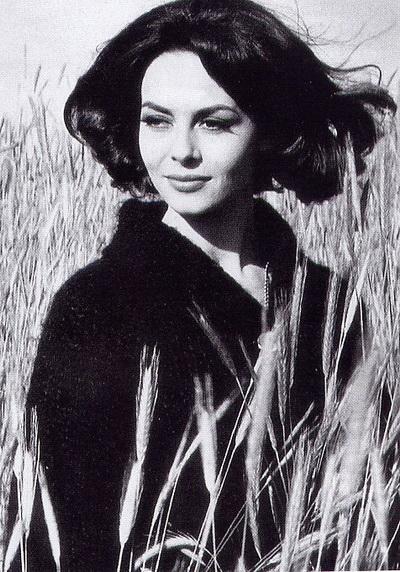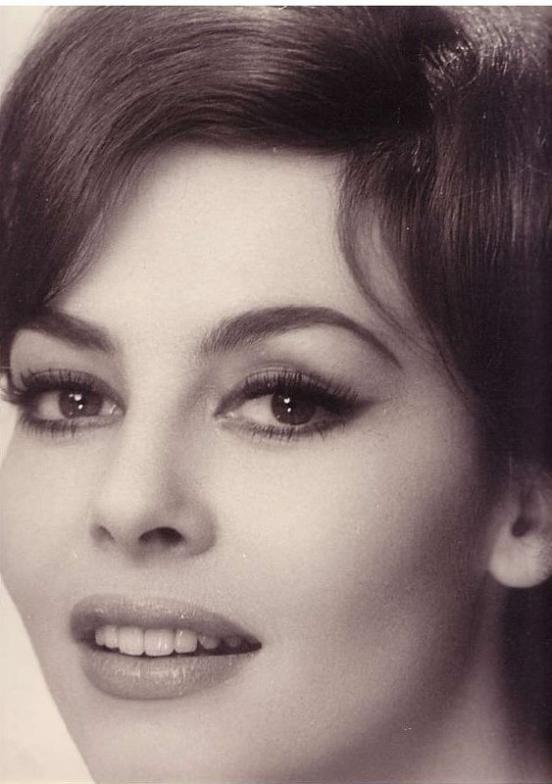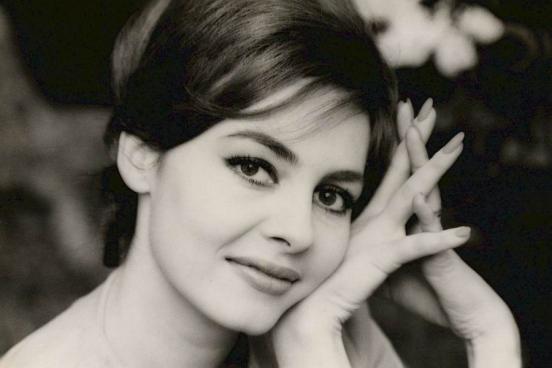 Marion Cotillard, the future of this girl was destined from childhood, Mom and Dad theater actors. As she says Marion if she had not become an actress, it would become a singer. Marion is the winner of the "Oscar" for the film "La Vie en Rose" as best actress in the foreground, and the role she played in the French language, in my opinion, this is the first case in the history of the "Oscar". An ardent fighter for the environment, is a representative of "Greenpeace».
"I do not think that the actors learn to play. We learn right to use their emotions, and this teaches us is life itself. " Marion Cotillard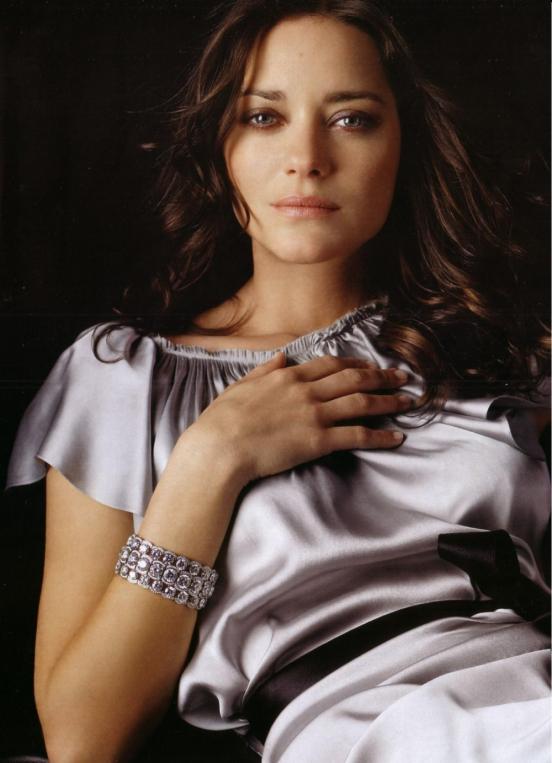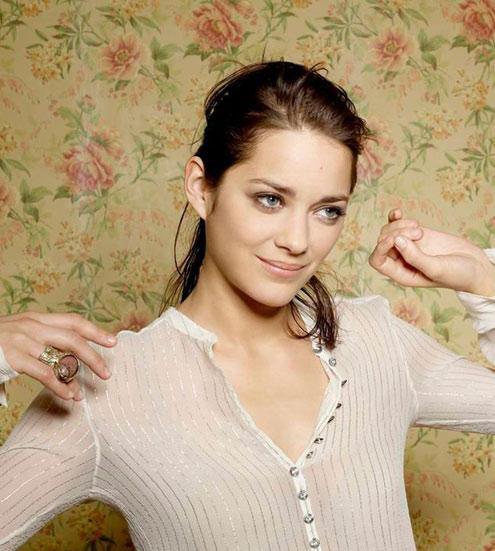 Marina Vladi, nee Marina V. Polyakov-Baydarova. Alias ​​"Vladi" took after his father, after his death. The daughter of actor Opera and ballet dancers, immigrants from Russia. She began her career of a ballerina, but did not work, and she focused on her acting career. The first lessons of flirting in a movie, she gave Marcello Mastroianni. Everyone, of course, we know that Marina was the last wife of Vladimir Vysotsky, they were amazing couple where there was real love, for her it was the third marriage of four. Her first husband was a famous French actor Robert Hossein, who played Zhofreya de Peyrac in the movie "Angelica" (he, by the way, Ukrainian and Azerbaijani roots that really surprised me), for him it came out 17 years, when he was not yet famous . She has three children, all boys, but they all went to America in 2003, the death of her late husband, and Marina remained completely alone, she began to drink, and there were even thoughts of suicide, but that saved her dog for whom it was necessary to care. Now Marina wrote art books.
"I most like to return the people close to me, if it were possible." Marina Vlady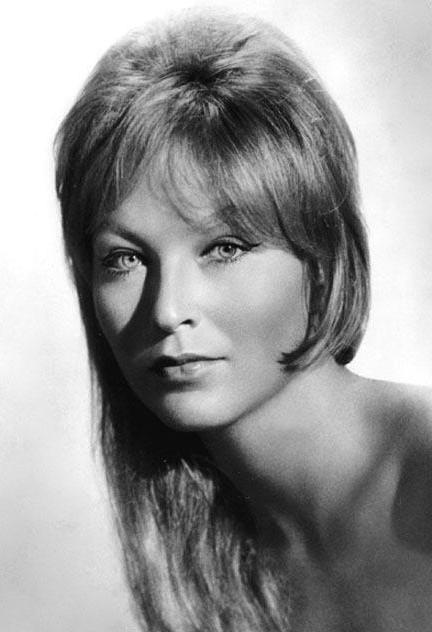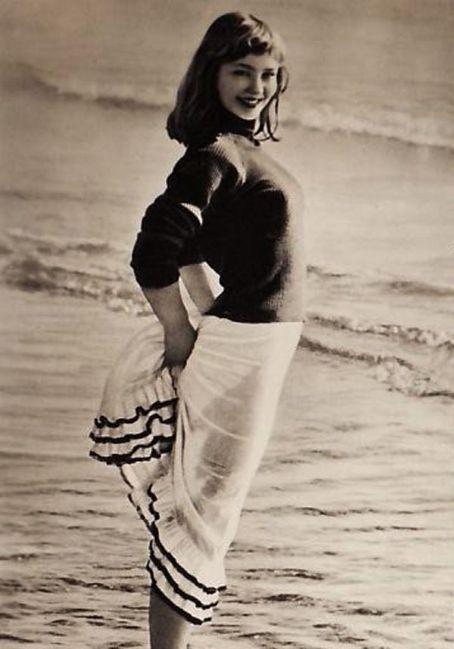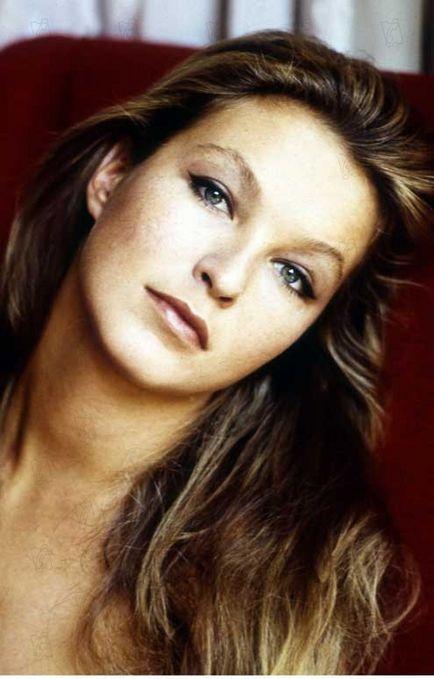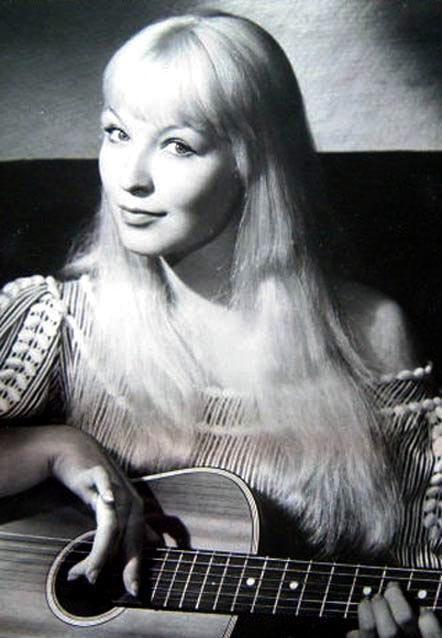 Juliette Binoche, daughter of an actress and a sculptor. World fame after the movie "The English Patient", still I can not bear to see this film, so the film penetrates me deeply. Her parents divorced when she was 4 years old, after which it was sent with her sister to boarding school. The winner of an Oscar for supporting actress in the film "The English Patient." In 2010, Gerard Depardieu criticized Juliette, and called it quite interesting and "empty space." She had never been married, that has not stopped her to give birth to two children, a son and a daughter. She is the godmother of five Cambodian orphans, through the French Cambodian charity organization she represents.
"Acting is like cleaning the bow. It is necessary to remove the top layer to discover the new. " Juliette Binoche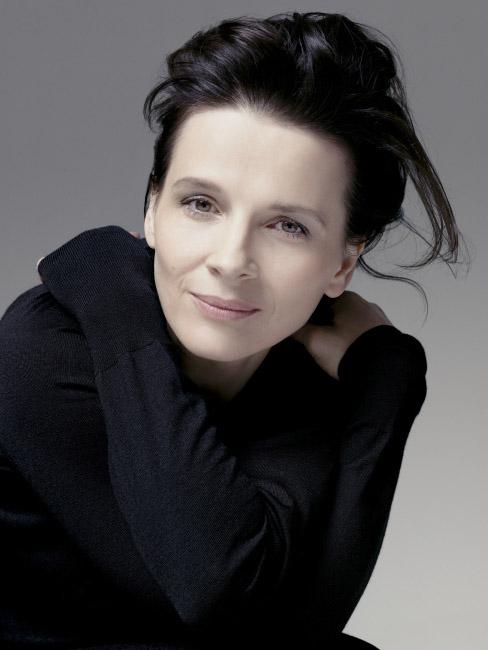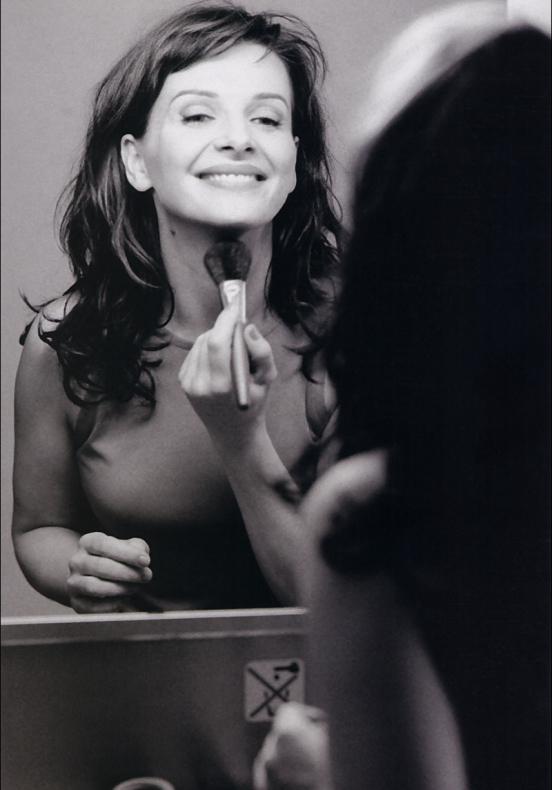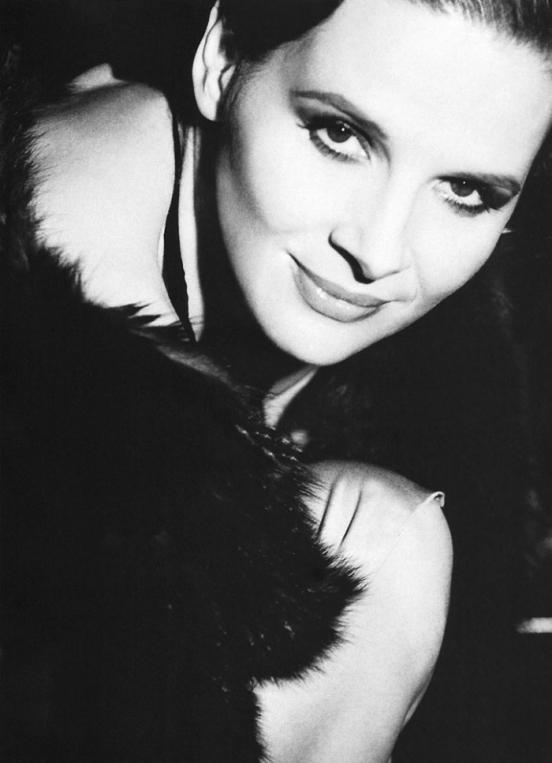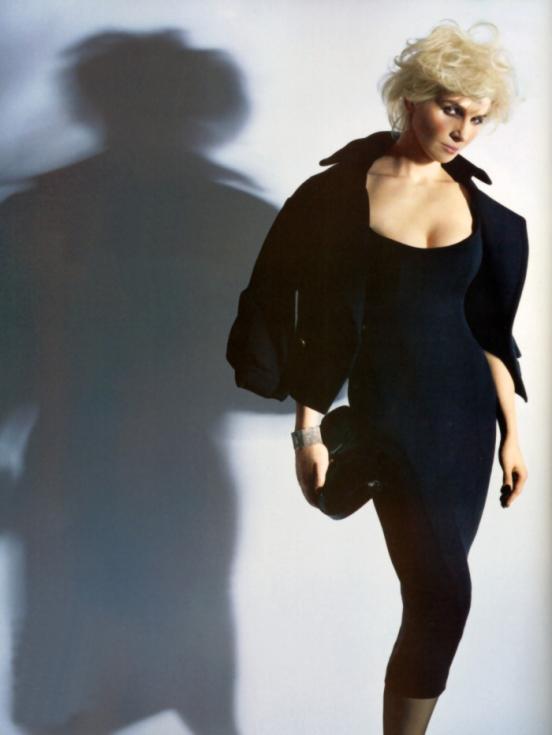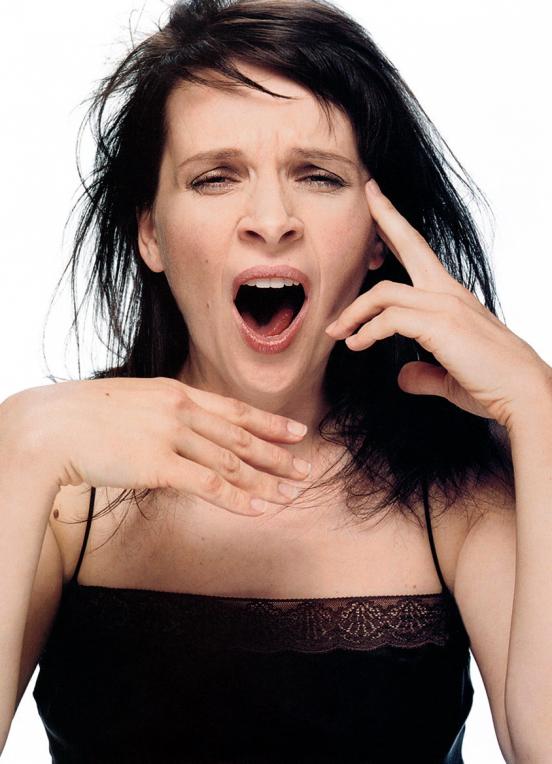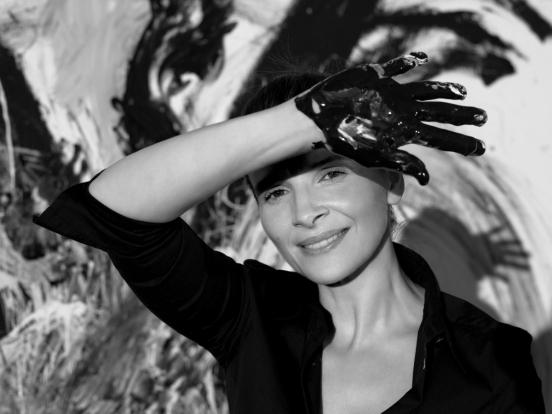 Catherine Deneuve, born Catherine Fabienne Dorleak. Born in a family of actors, he has three sisters, who are also actresses. All three sisters were left with the name Dorleak and Catherine took his mother's surname Deneuve itself to avoid being mistaken for sisters. Her first film "The Umbrellas of Cherbourg" made her famous all over the world. It was the muse of Yves Saint Laurent. She was married once, but her two children were born out of wedlock. Her son was born from the director Roger Vadim (husband of Brigitte and Jane Fonda), with whom she began to live in the age of 17, when he was 33. A daughter of the great actor Marcello Mastroianni, after a breakup, they remained friends, and at the time of his death pancreatic cancer she was there. The skin of her face entered the golden thread that rejuvenate the skin, rather than plastic.
"When a man says," Let's start all over again, "he thinks," Unfortunately, I could not find anyone better. " Catherine Deneuve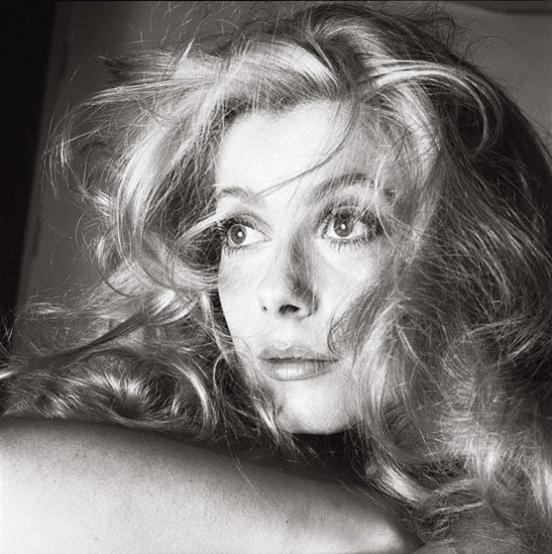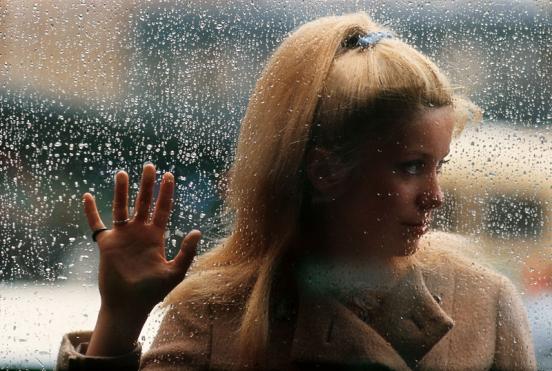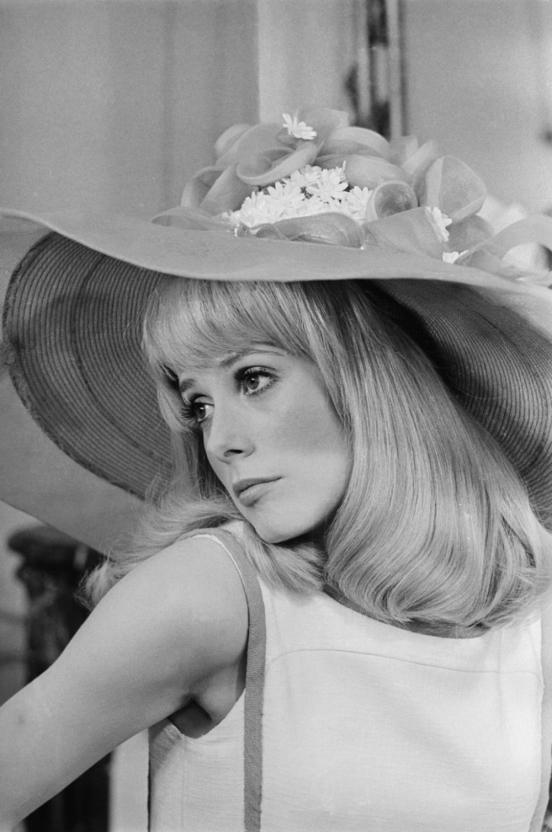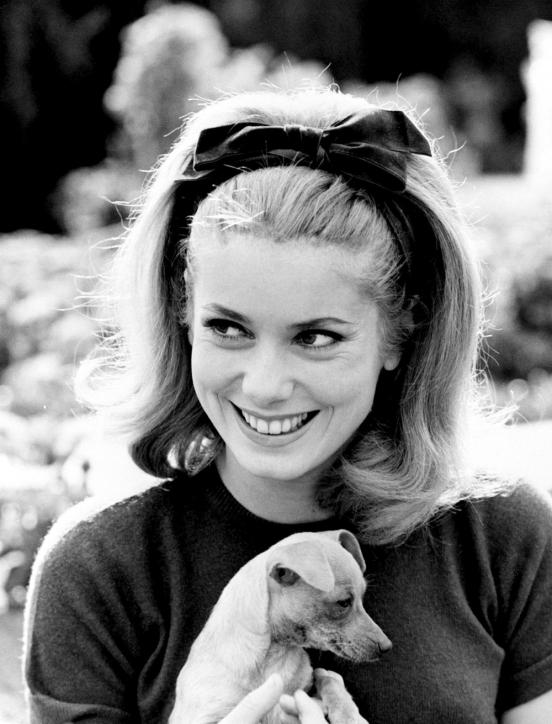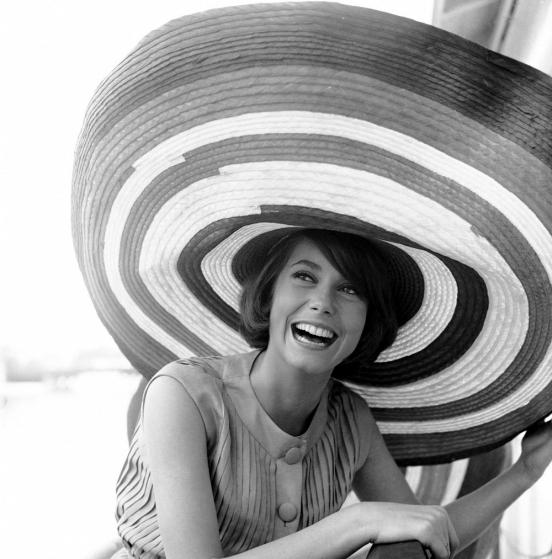 Anouk Aimee, nee Francoise Dreyfus Soreyya. Born to a family of actors, but it is not wanted and never thought about acting. What she wanted, what do you think ???? About Ballet)))) I understand if a biography of French actress, this is primarily a ballet. After the movie "Man and Woman" made famous Anouk, the male part of France was in love with Anouk and the female part in the sheepskin, as Anouk constantly wore them, despite the warm climate in France. She was married four times, the last 30 years living alone, her daughter is already 50 and she did not see himself in the role of grandparents.
"I can not stand in a relationship with men of falsehood and profanity. If you live with someone and you do not love it, it's gone and despicable. " Anouk Aimee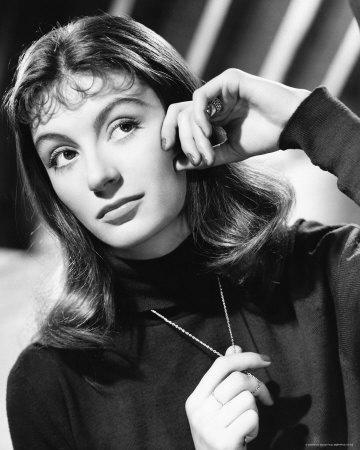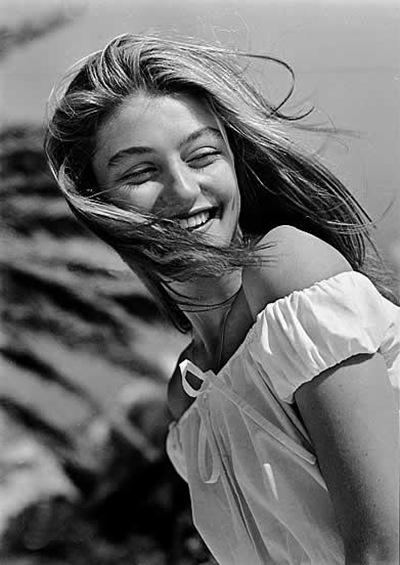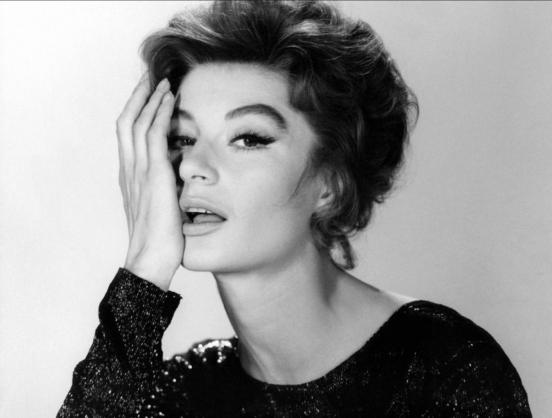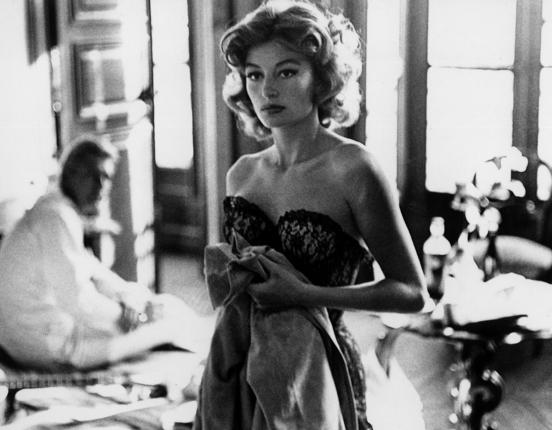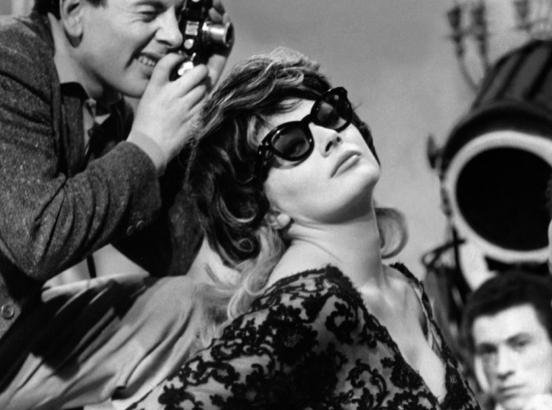 Miou-Miou, or Silvett Herri. The daughter of a saleswoman and police. His nickname has received from well-known comedian Coluche, he called her affectionately «miou-miou» (meow like a cat, so it is heard in France) and then when the actress has signed its first contract, she decided to choose the name, joking. He refused to award "Cesar" for the role of a prostitute in the film "Catch." Significant film in her career, "Going Places" where she starred opposite Patrick Devaerom and Gerard Depardieu.
When looking about her on the Internet, many references were made to shoes and bags from Miu Miu, no relation to it is not allowed.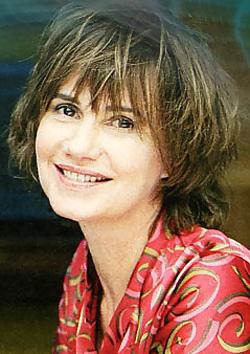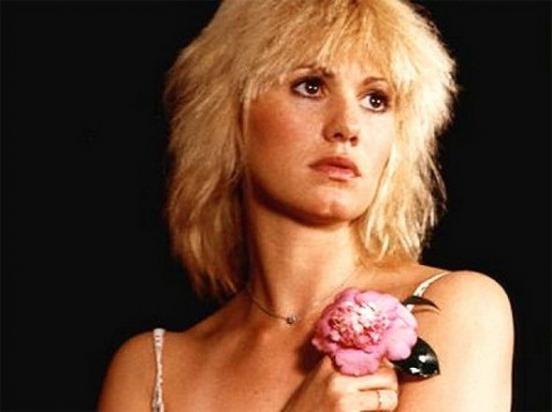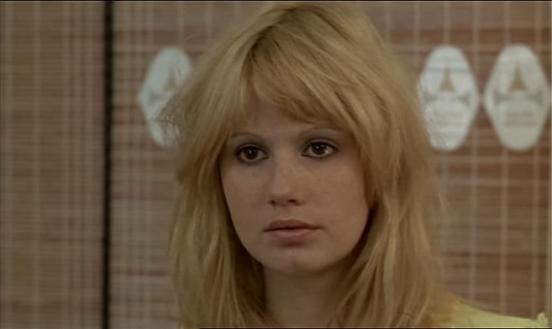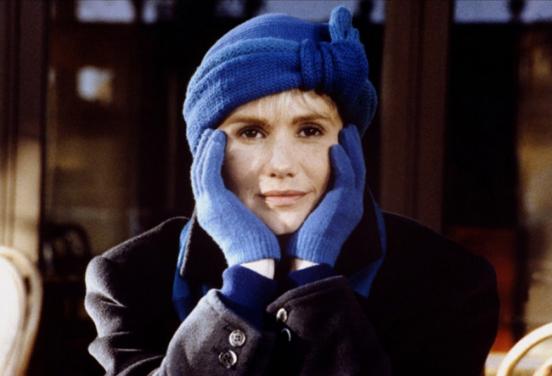 Jeanne Moreau, her parents kept a small hotel, and everything associated with her childhood, she hides from public intervention. The film that brought her fame "Lift to the scaffold." It is not like make-up, which is why there were many disagreements with the directors, and does not recognize any plastic surgery.
Openly gay fashion designer Pierre Cardin idolized Jeanne, their stormy relationship lasted four years.
"While Brigitte Bardot symbolized sensuality and Catherine Deneuve - elegance, Jeanne Moreau embodied the ideal of intellectual cinema of femininity," film critic Ginette Vensando.
"A woman should be smart enough to like foolish men, and so vulgar to like clever." Jeanne Moreau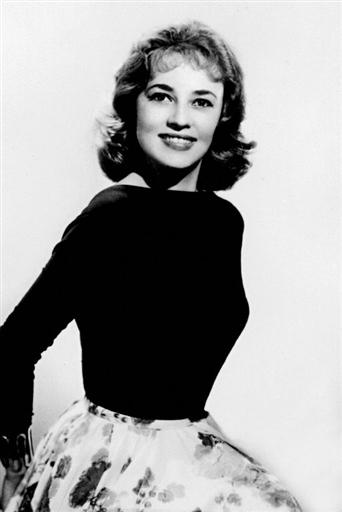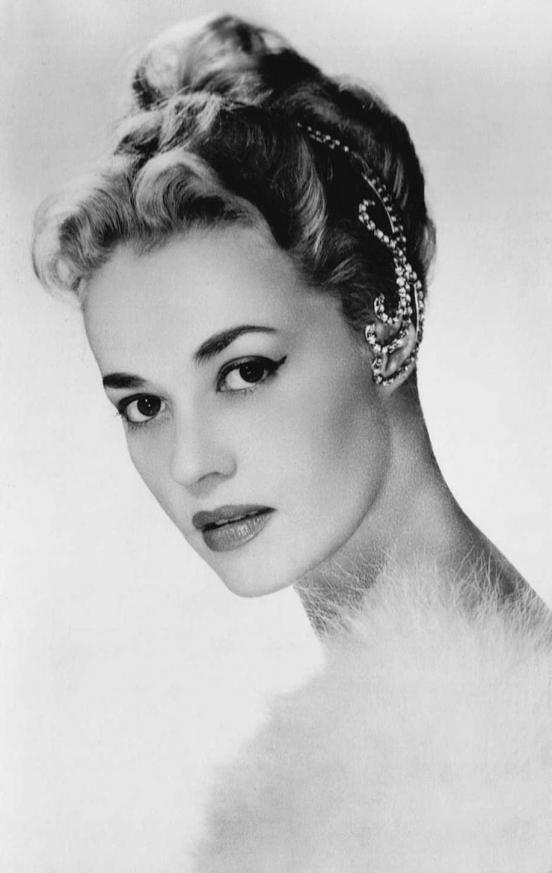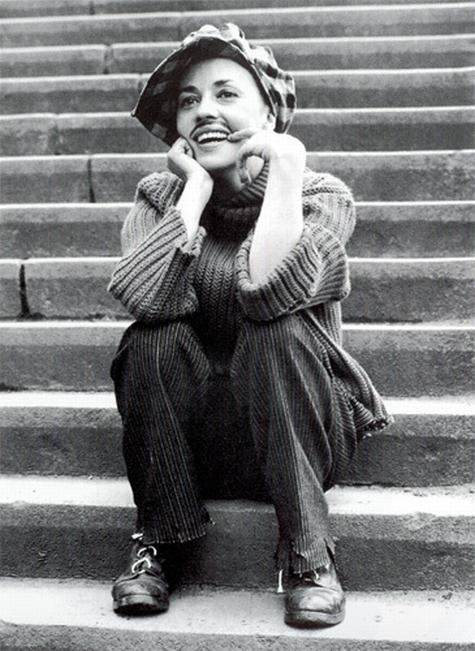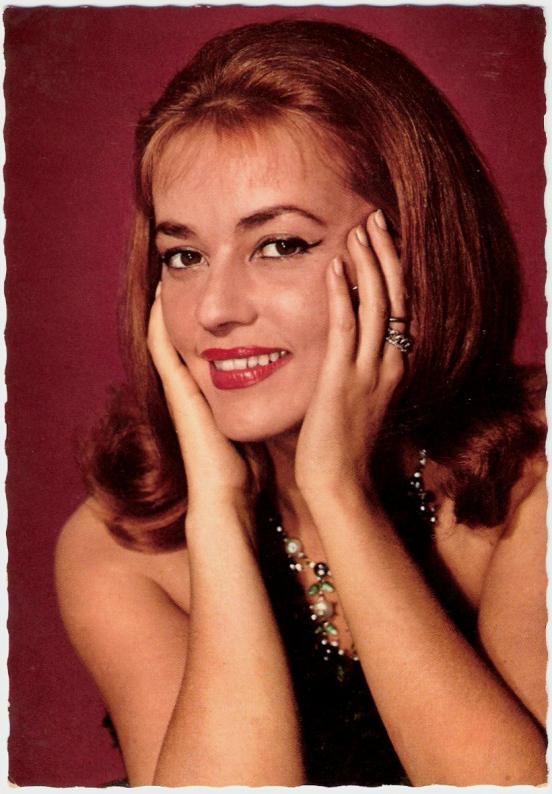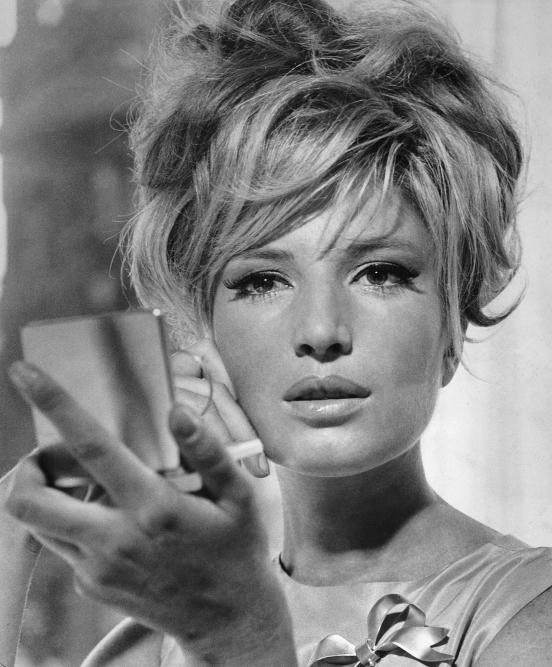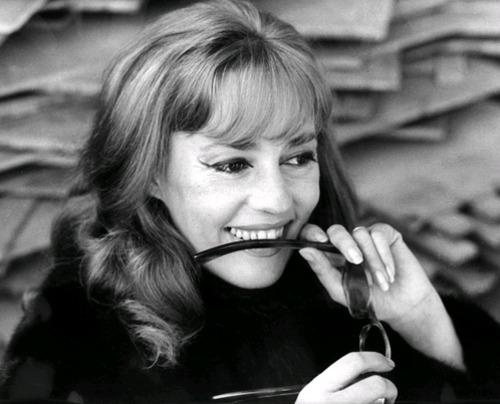 Carole Bouquet, the daughter of an engineer from the suburbs of Paris. When she was four years old, her mother left the family. Later, her father would give to his sister in the school at a Catholic monastery. Four years later, beginning an acting career, she starred in bondiane "For Your Eyes Only." He received the prize "Cesar" for the movie "Too Beautiful for You" on the set where she began an affair with Gerard Depardieu. About fifteen years they were together, engaged for 2 years, but the wedding did not take place.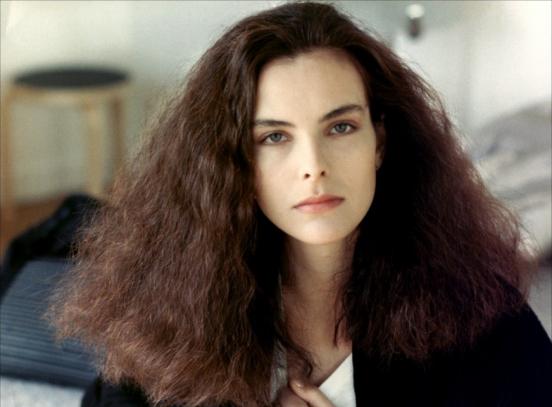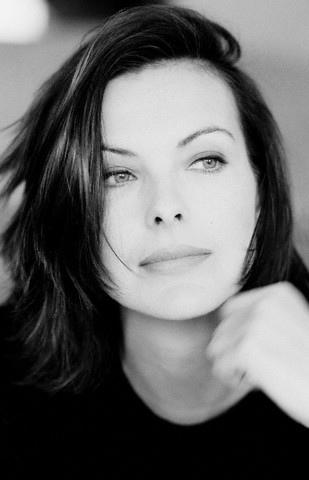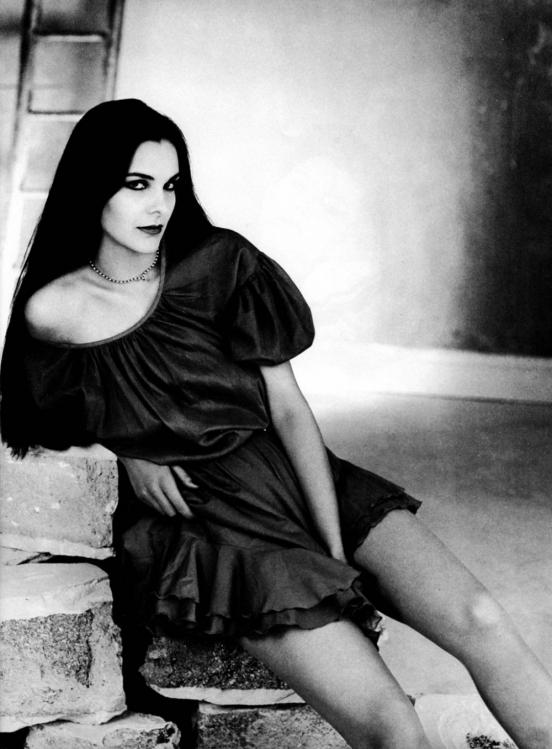 Annie Girardot, intended to become a surgeon, but dreaming of the stage, she enrolled at the Theatre Academy. She later recalled that all the good roles in the sample which it came, then surrendered to Jeanne Moreau. The general attention was attracted to her role of a prostitute in the film "Rocco and His Brothers" with Alain Delon and Renato Salvatori, whom she later marries. After her divorce from her husband, she began a creative crisis, she began to drink heavily and using cocaine. In 2006, she admitted that she is sick with Alzheimer's disease, and in 2010, her daughter said that her mother does not remember that she was an actress. In 2011, she was dead before they reach the 80-year anniversary.
"Every woman has its own, unpredictable fate. And she has to live without being guided by someone or someone's experience. It should be an individual. I never give advice, and to them she never listened. And then ... the fate of the same does not happen. " Annie Girardot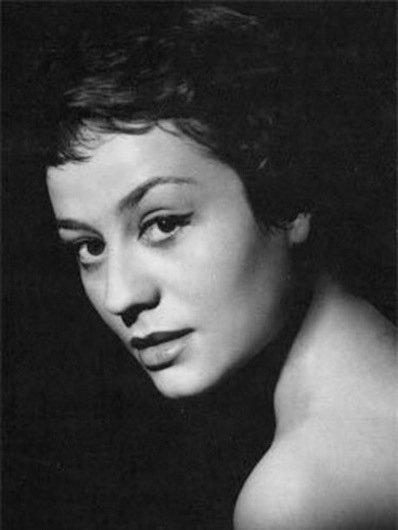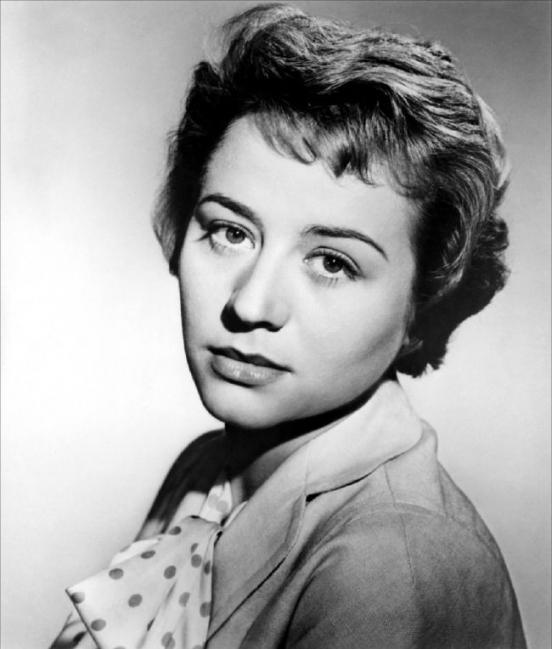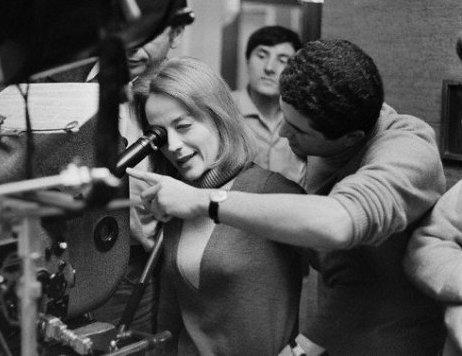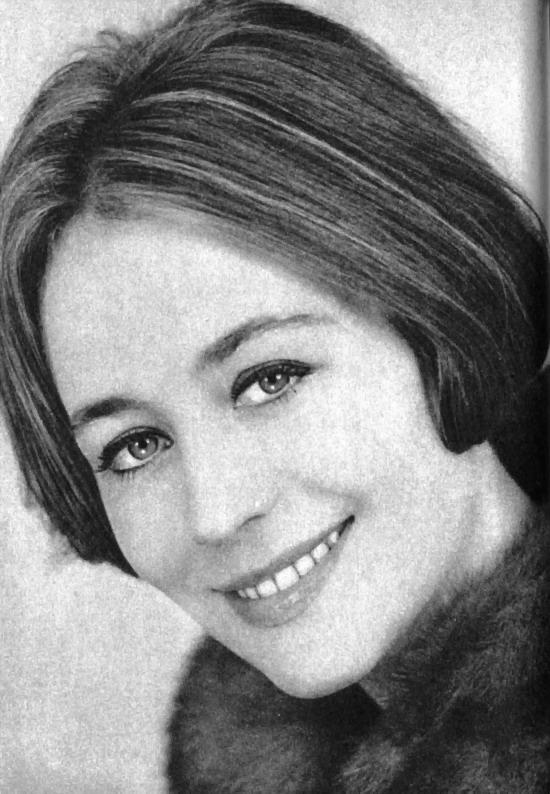 Sophie Marceau, the daughter of a chauffeur trailer and saleswomen. In 14 years, I went with a friend to audition for the company as a result of Sophie took the lead role of the thousands of contestants. The film "Boom" was a great success, and Sophie became a star. The real name of the actress, Mopyu. Star of the world has become a screen after the movie "Braveheart" Mel Gibson chose her for the role of princess. Two marriages, two children. Currently living in a civil marriage about 5 years with actor Christopher Lambert.
"Too early onset of sexual activity made me hysterical and vulnerable, because all my novels, as a rule, ended sadly. Only Andrzej (first husband) was able to give me peace and happiness, give the best role in the movie and the miracle of motherhood. " Sophie Marceau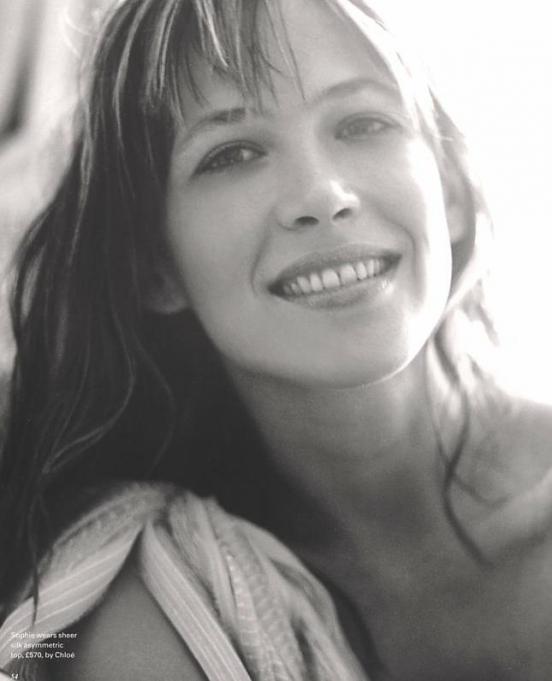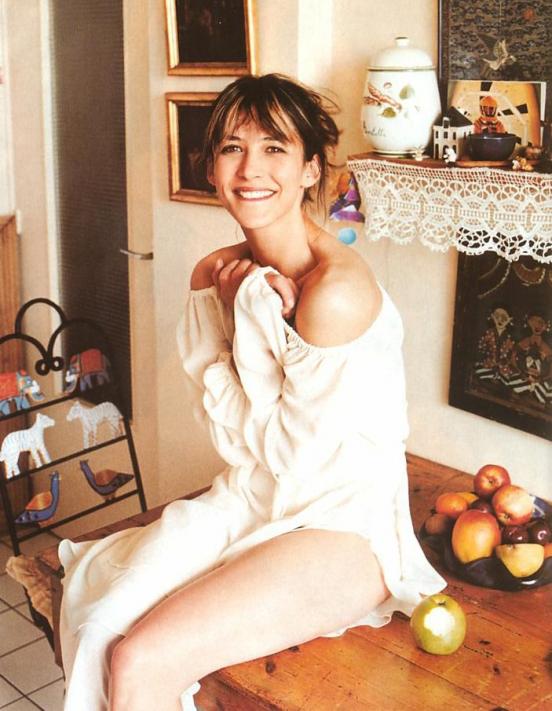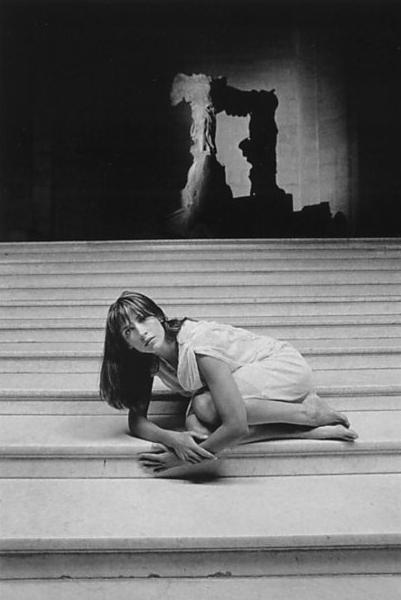 Simone Signoret, her ancestors moved to France from Poland and her real name Kaminker. On the big screen he appeared thanks to her first husband, the director Yves Allegro, who took her to her first big movie "Demons of the dawn." From his daughter, Simone. The second would be her husband Yves Montand, apparently she had a weakness on the name "Eve" or is it simply fate. Married Montand it was until the end of her life, but during filming of "Let's make love" in Montana began an affair with Marilyn Monroe. Simon like any woman going through, but I was sure that he would return, and that happened. Simon is the winner of the "Oscar" for best foreign actress for the film "The Way to the Top," which originally was supposed to play Vivien Leigh.
"Love - is blind, but marriage - a wonderful eye doctor." Simone Signoret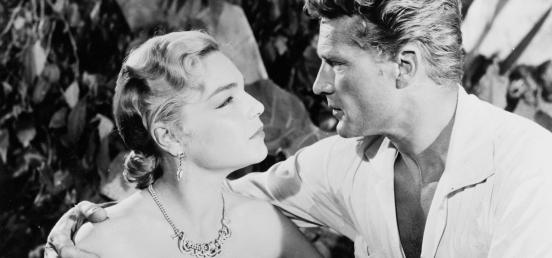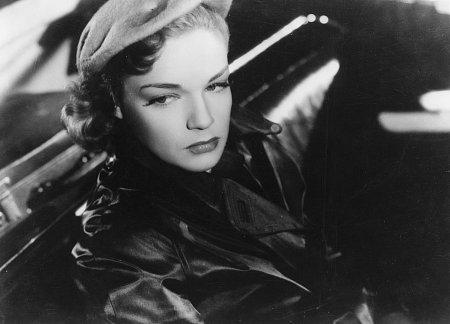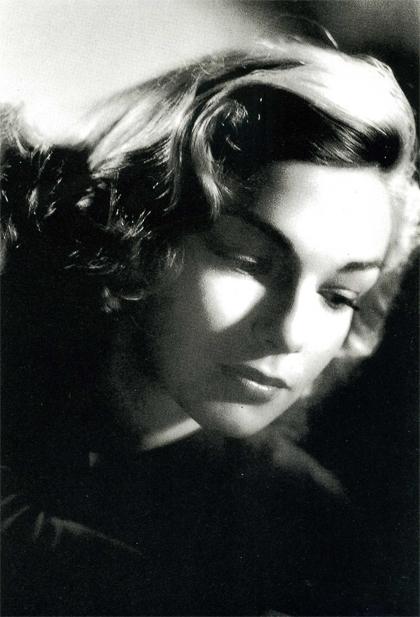 Isabelle Adjani, her father, an Algerian and a German mother. It reminds me of one places Monica Monica Bellucci or her ??? She has 5 awards "Cesar" for Best Actress, and it is a record. She has a son of British actor Daniel Day-Lewis, the child was born six months after their separation. To get married in 2002 for the famous composer, but the wedding did not take place because of the betrayal of the groom, according to Isabel.
"Life is worth living, but it is not necessary to endlessly talk about it." Isabelle Adjani