The idol of teenage girls 1990-2000's Johnny Depp has long turned into a handsome and imposing man, but boyish manners in 48-year-old father of two still remain. Of course, he is not 20 years, but a girl's heart is still captured. Previously, he was known for quite a long affair with Jennifer Grey, Winona Ryder and Kate Moss, but today he is an exemplary father of a family-law husband and Vanessa Paradis. Rumors of parting couples are now more relevant than ever, but Paradis said in a recent interview that it's just rumors and nothing more. We can only believe that over the 14 years between them was love ... Johnny refuses to comment, and why not put his personal life on public display (his rule). Johnny has not only a pleasant external data (which is to say, once it was perfect), but acting talent. Rare to find such a combination in one person, but Johnny is definitely there. Still, how well he tied with drugs and alcohol, and so to say "on the path of truth." Yes, the actor chic and elegant man, quotes which I propose to read today.
"Find yourself impossible. Himself can only create ... »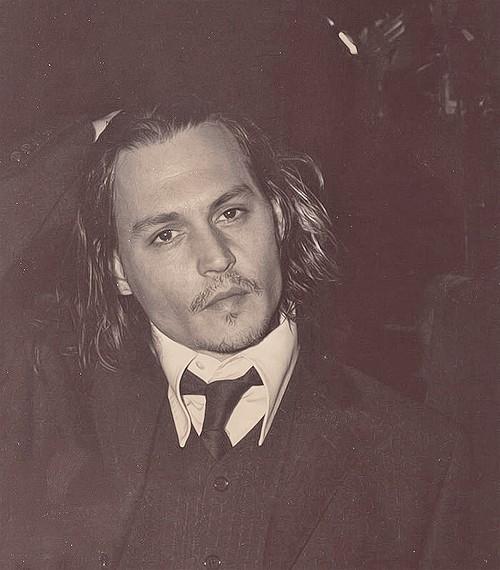 "I know it sounds strange, but I never had ambitions. I never wanted to be an actor or director. I was and still remains a musician. Everything else just happened »
"Maybe someday I'll make a movie that really impress people. Such a film, which I can be proud of in their old age, and about which I can tell my grandchildren: "Hey guys, grandpa looks good in this movie, is not it?" Yes, I would like one day to say about myself that way »
"I'm not going to play boring characters for a large fee. It is very easy to go on this path, but in the end it ... nothing. Everything has been redone a huge amount of time and if you can try to do something new, why not? I just want to do what I want »
"I try to read as much as I fit. The novel "On the Road" by Jack Kerouac - one of my favorite books. I really like the concept of "Metamorphosis" by Franz Kafka. I would like to turn into a giant cockroach. I love Van Gogh »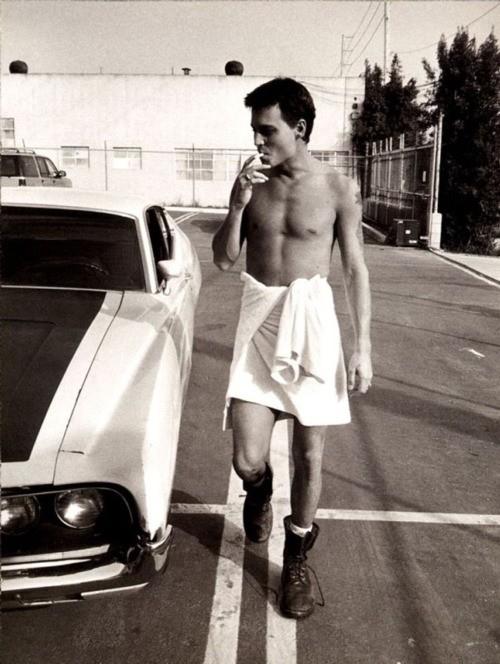 "People say that I like the strange role, but I was lucky in the sense that I did not play the same type of characters. There are a lot of nonsense, which I do not believe, for example, actors who have such a high opinion of himself, that they begin to pose as martyrs. I think everyone in life there are problems, and not necessarily that of an actor more than others »
"I want the same thing to really want for their children, each parent - to be happy and that they did not touch the dirt of this world. My favorite book - "The path of your life & quot; William Saroyan. The text begins with the words: "Live does not cause harm to anyone, and do not let anyone make you evil»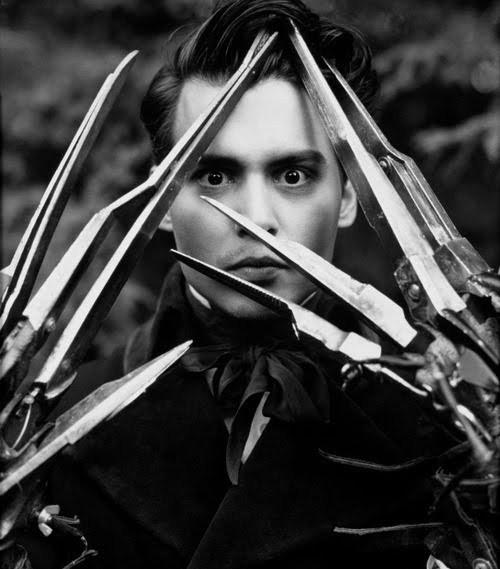 "In high school we had different students: pitching, clever and simpletons. Also, there were also assholes. Neither the girl did not want to meet with me. I was something of a rogue - a strange guy »
"When you're 13, 14 years old and you are hanging around the streets in the company of boys, and the usual walk do not bring you any pleasure, you go somewhere and do something. Eksperimentiruesh. You live in Miami, and drugs are everywhere. And you try them for the usual reasons: under someone's influence, out of curiosity or boredom »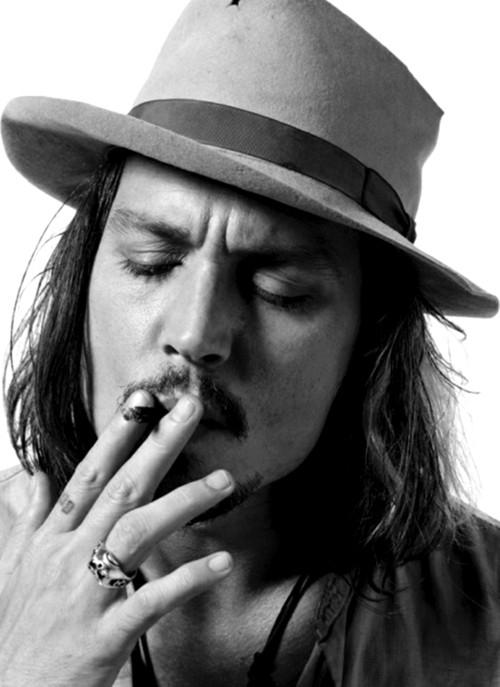 "I do not want to know who is popular and who is not, who is rich and who is poor, who are successful and who is just, you know, playing the fool, I do not want to know anything»
"Do what you really want to do. Do not play their game. When they want you to be raced right blow at the highest speed to the left! Do not do what others want. Seek your own way »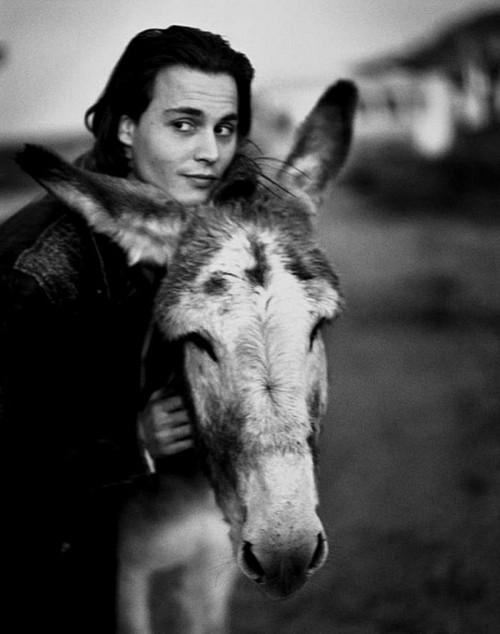 "I am romantic? I've seen Wuthering Heights 10 times. Yes, I'm a romantic »
"I could not believe my eyes! What is this person ... or an angel? It was some kind of magic. Under her influence, I completely forgot that we have already met once - a few years ago. But then everything was different. Now I felt for a moment that from now on my life will change once and for all! "(Vanessa Paradis)
"Before the birth of children, I did not know that the family - the most wonderful thing in the world. Vanessa, Lily-Rose and Jack brought me great happiness. They are my key to success. »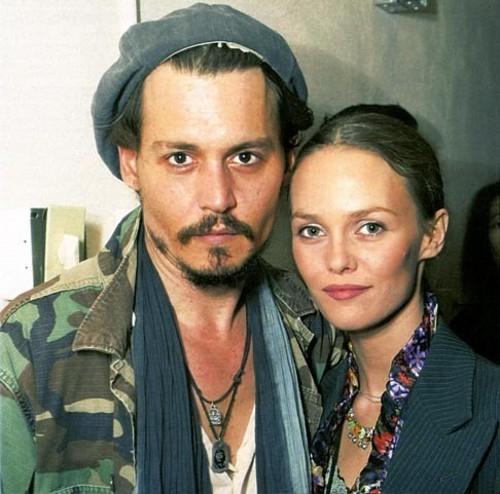 "She - the most wonderful person I know. The best. She has a heart of gold. And I want to tell you that at that time, as many are married and soon divorced, we have Vanessa very strong union, and we care about the happiness of each other. »
"You could say that I fell in love with Vanessa at a glance. I was a missing person at the time. It changed everything for me with incredible tenderness and understanding, it is inherent. »
"With it, I feel like a man, not just a product of the factory" Hollywood ". Because she has an incredible "joie de vivre" (joy of life - fr.). Vanessa taught me positive outlook to negative in return. She also initiated a creativity in me. »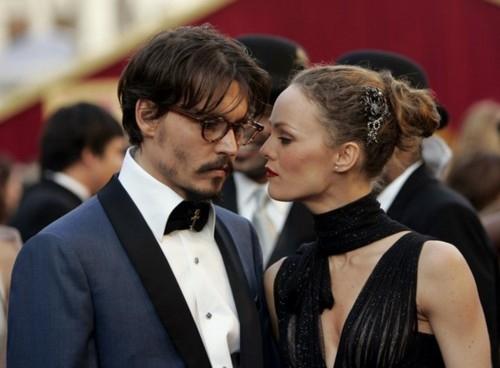 "It seems that for 36 years before my eyes was a fog, and with the birth of Lily - Rose the fog lifted, and everything was perfectly clear and focused. To say that this is the most grandiose event, from those that are with me when - any case - it is to say nothing. Look at me, I became a model father! »
"The usual thing: eight in the morning, and the child is already asking candy. I of course say that it is, they say, not good. Now you can not eat candy, you must first have breakfast. But then, naturally softens: Well, except that a small piece of .... I guess I'm too soft, in general, a weakling, Vanessa is much stronger than I am. World, you know, women's rights. Compared to them, we men - a loathsome creature! »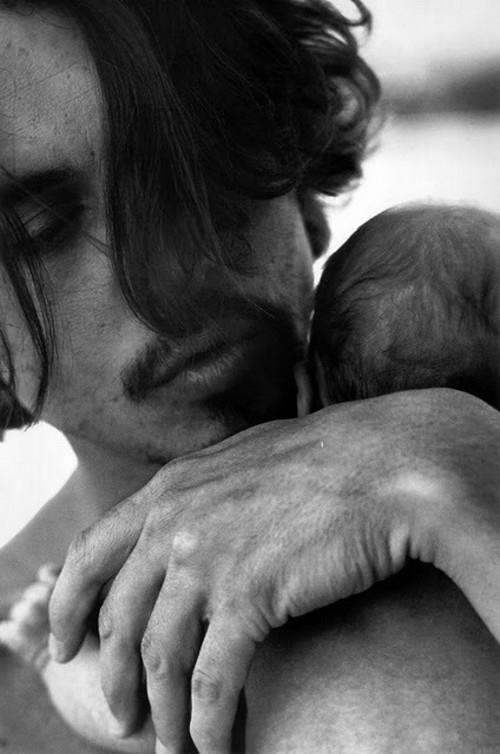 "I'm always rooting for the underdogs. I think a common theme in my films and my characters - it's ... I think that all of them were like white crows, you know, strange and incomprehensible, or outsiders. There were strange assholes, or anyone. I'm always amazed at how society divides the things on the normal and abnormal. Because some things that are a fact of everyday life seem to me strange »
"There is nothing worse than when a person considers himself a serious actor, because the actors originally liars. I would never have identified themselves as movie stars. I'm probably in the pit, rather than in bright light »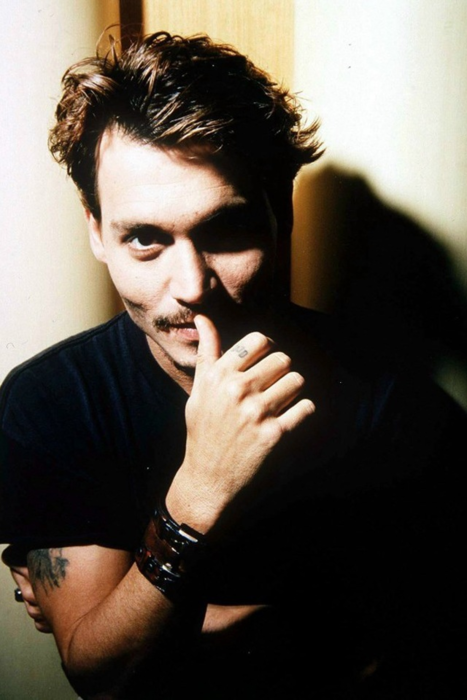 "The objective reality - there is delirium, caused by lack of blood alcohol»
"Imperfection is what we value in our friends»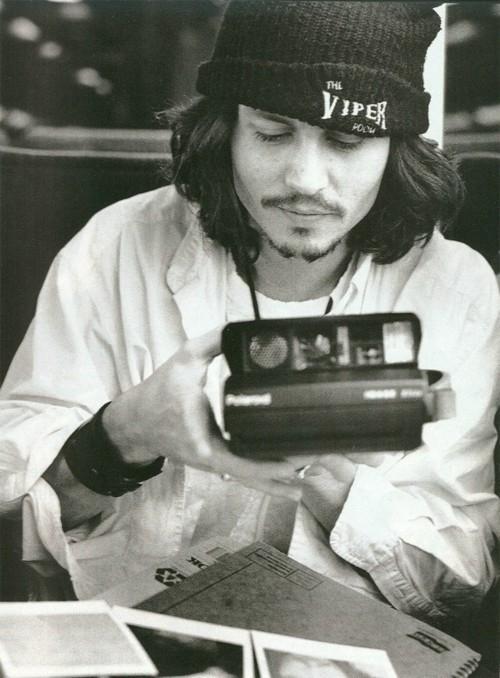 "Every breath, every breath - the victory over death, and we should celebrate it every second!»
"I do not want to reach the point where I will feel satisfied. I think that if it happens, will be over with me »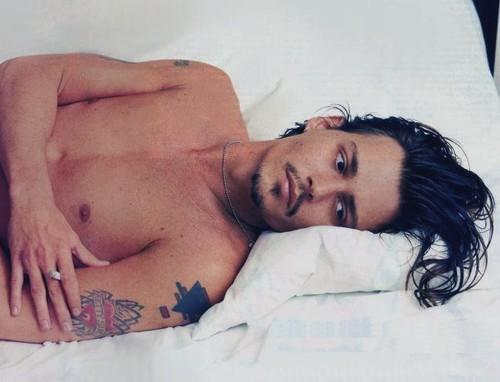 "Perfect sensation? As I imagine it? Please: at a certain lady was so tight bra, it exploded and injured while 11 people! »
"I was insecure teenager. I was convinced that I have no talent. In general, anything. And this idea is knocked out of me all ambition. »
"When I see someone who simply follows his dream and succeed, does only what he wants to do, and to no one for it is not responsible, of course, without causing it any harm, I think that's fine." < br />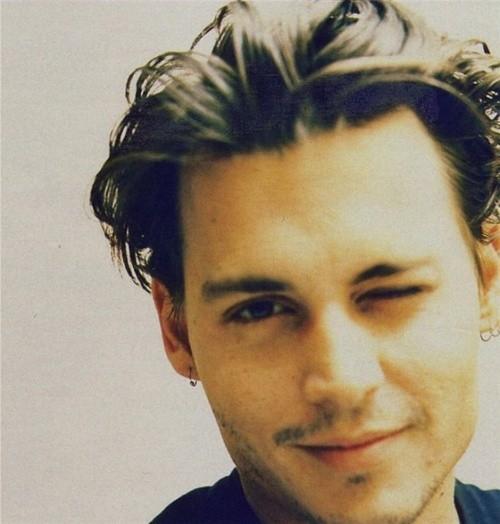 "The children write to me and say that they have a problem, or they want to commit suicide, or something like that. It scares. I have to say, "Look, I'm just an actor, not a professional psychologist. If you need help, come and get it "
"In me so much love and so much anger at the same time. If I love someone, I'm going to love it. If I am angry, and I decide to hit someone, I do it, and I do not care about the consequences. Anger does not pay for the accommodation, it must go. It should be evicted. & Quot;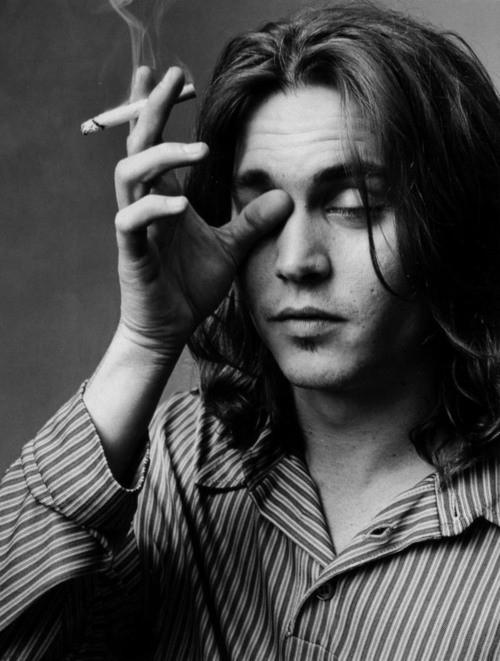 "You've got wrinkles on her face, and, hell, why not? I earned it »
"When you're a teenager, and when you're under thirty, you are immortal, you are untouchable. Only later do you start to realize that you can die »
"This society is replete with rumors, and if people want to sit in a circle and discuss with whom I met, then I must say that they have too much free time, and they should discuss other topics ... or masturbate»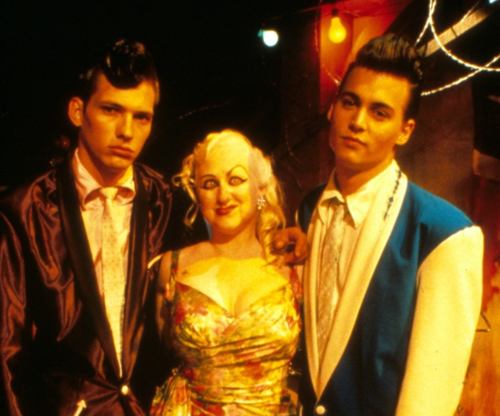 "I want to continue to grow and learn as much as possible. I want to fulfill themselves in all directions the industry - acting and directing. »
"Maybe I'm a blockhead, but I do not bother much about the box-office my films, because I'm not a businessman. Believe me, I would be happy if one of my movies was adopted a wider audience, but I'm not going to do the movie just for this. »
"Nobody really knows how you feel, what you really want, you're really trying to do. Hell, I'll never know what I want. I just knew I did not want to be an ordinary conveyor. »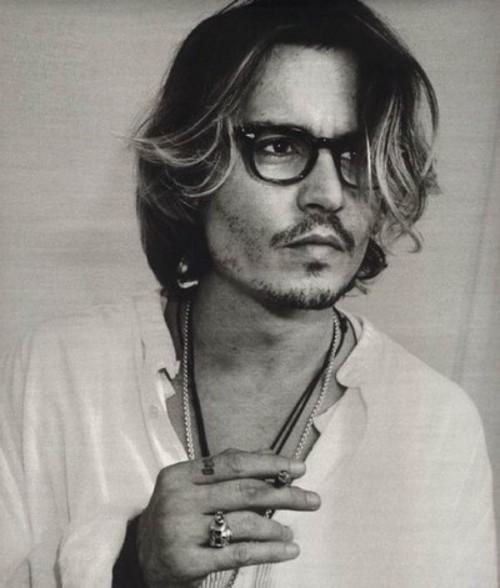 "I never wanted to be a star, and since 1988, I have not looked at the covers of magazines. I do not want to know who and what he thinks about me, what movie was a blockbuster month, who won an Oscar and who should receive it. »
"I know that I am in a privileged position. I am engaged in favorite business, I work with people that want to work and earn enough money to live a normal life. So I think that being carved in public - it's part of the game. This is what I have to constantly deal with. The downside, and do not escape from it. »
"Better to be a freak than a handsome man who turns into a monster. Sooner or later, we all grow old, and if you communicate your well-being with their appearance, you are mistaken in advance. If I had a choice, I would prefer that my head was a hoax, that I could shoot in the end of each shooting day. »
"I never considered himself irresistible. Moreover, I never thought I was handsome. God knows I'm not lying! »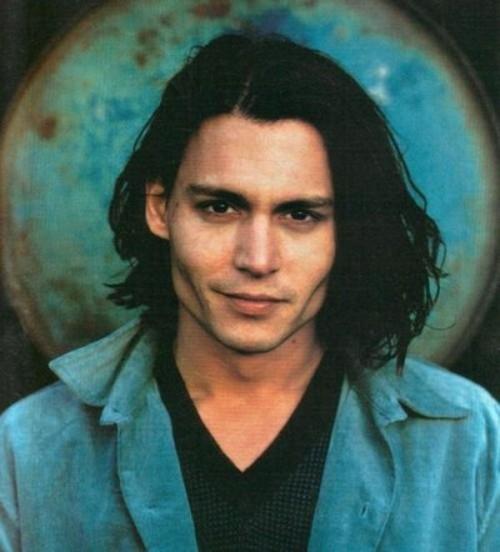 "Family - is the most important thing in the world. If you have no family, consider that you have nothing. Family - is the strongest bond of all your life. »
"I'll eat the one who hurt my family, friends, or someone else, someone I love. Perhaps I would be in jail for the next 500 years, but I'll eat them. »
"I'm a weirdo. I think each of us a little crazy in their own way. »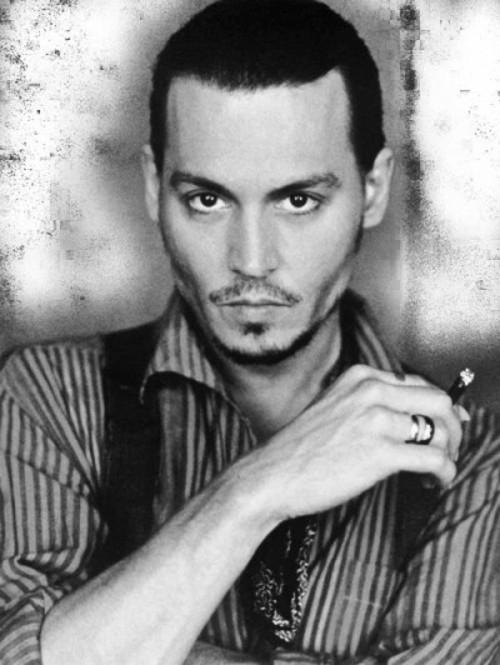 "Life for me - holy. Now I live for my wife and children. Finally I found the meaning of their existence. I would do anything to keep the family together. There is nothing more beautiful than to look at the angelic face of his daughter, when she wakes up in the morning ... »
"Not at all, I do not heartthrob. Just work I have such. »
"After all the anguish which I subjected the audience, I was more lucky that I have a job»