The fragile and delicate in appearance, Vanessa - woman with a rod, a firm belief in the absolute and in relation to life. Paradis, fascinated many, from Karl Lagerfeld to Johnny Depp, not immediately reached glory. Early in her career she had read written on the walls of her home the phrase "Vanessa Paradis - prostitute", and her younger sister had to leave the college, where she was called "sister a whore." But the aspiring singer has not receded. Largely thanks to the support of their parents, André and Corinne Paradis.
I never repay them for what they believed in me in the beginning of his career. Their understanding and support me even more striking today.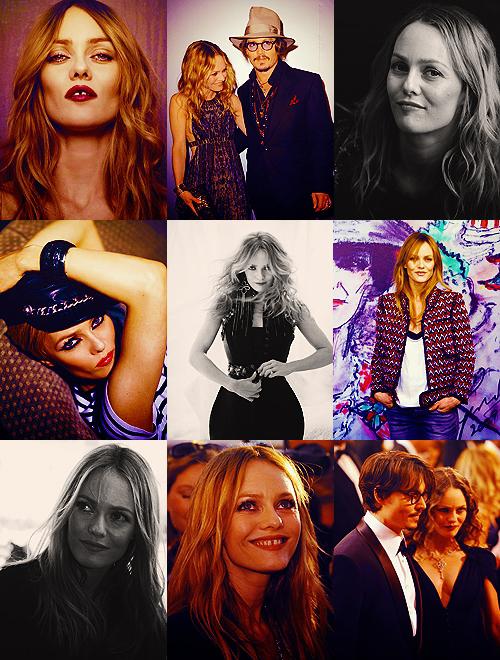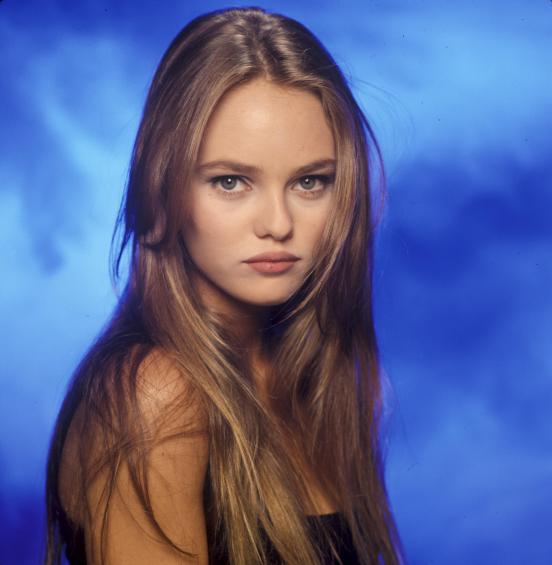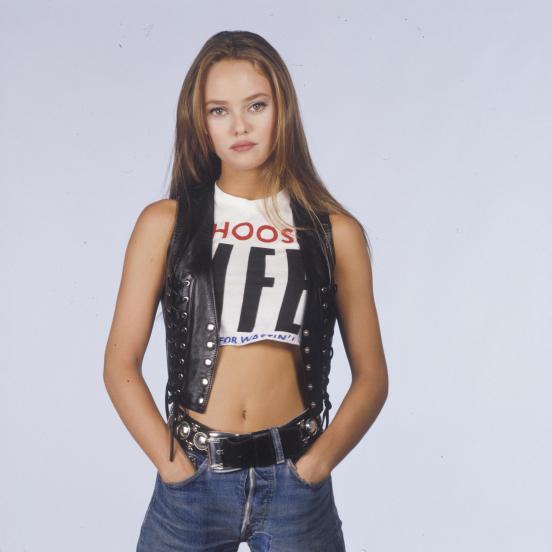 Vanessa lovingly talks about his family and with a nice nostalgic childhood:
I was an only child until I was 11 years old - when my sister was born. But for 11 years was just me. I think I was a quiet child. I spent a lot of time with their parents. They took me everywhere with you - for lunch with friends at a poker game, everywhere ... I was just with them. If not, then I stayed with his maternal grandmother, and we were working together in the garden. If I had one, I'm going bouquets, it was wonderful. I loved it.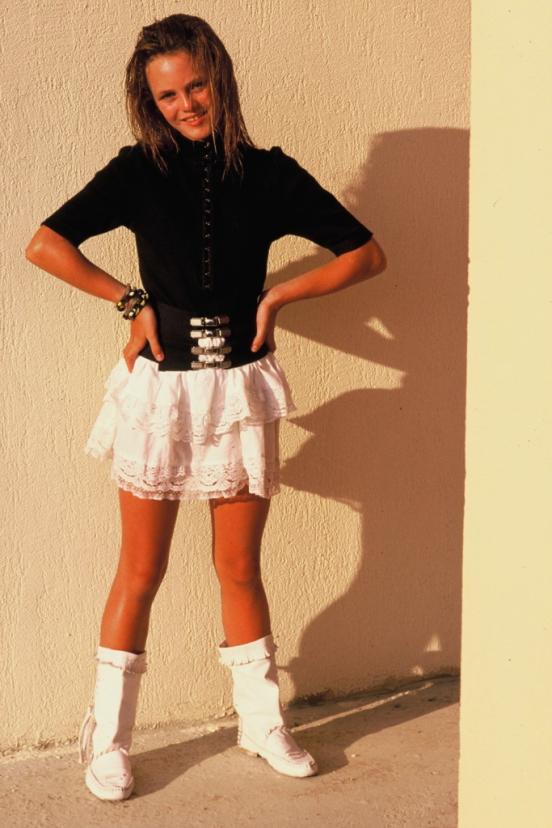 In 1991, Vanessa said:
I Vanessa Paradis. And I'm not going to change. Maybe one day I will meet someone who will look at me differently. In the meantime, I am eternally Lolita.V 1995, she appeared on the screen - in "Eliza".
I was offered a lot of scripts, but all the directors still see me half-naked Lolita seduces all men without razbora.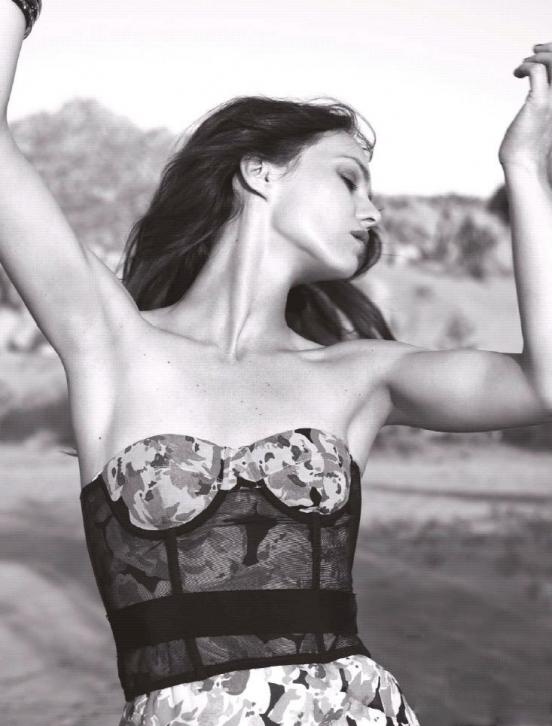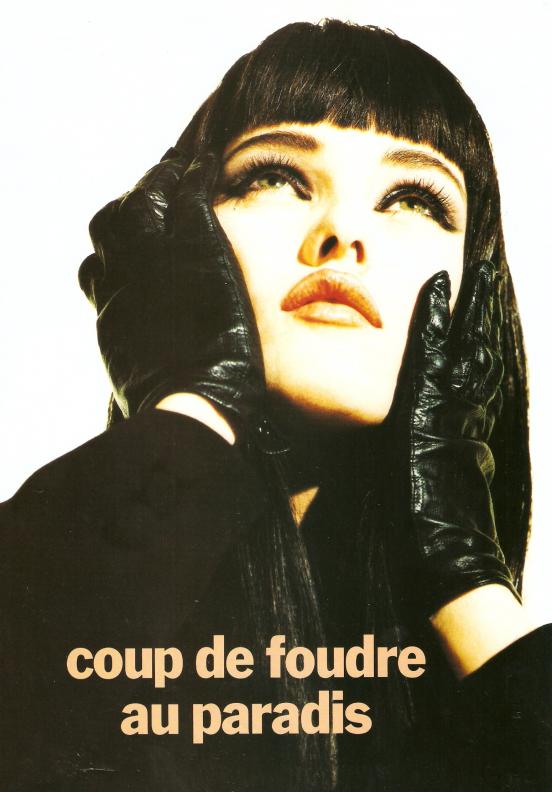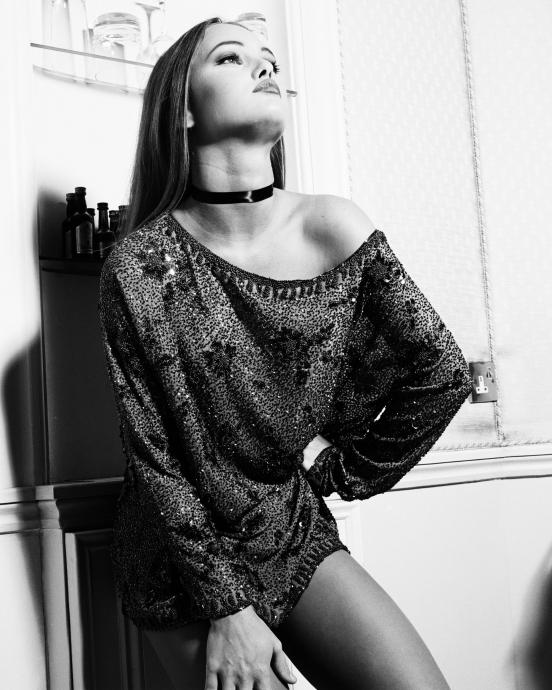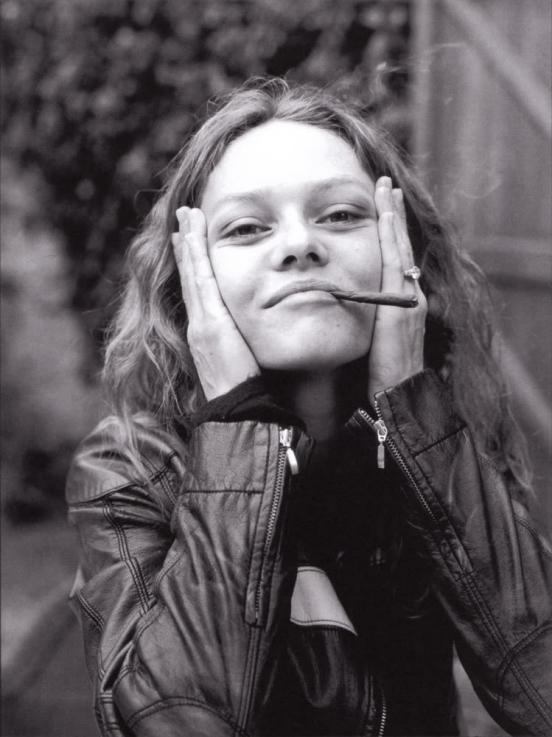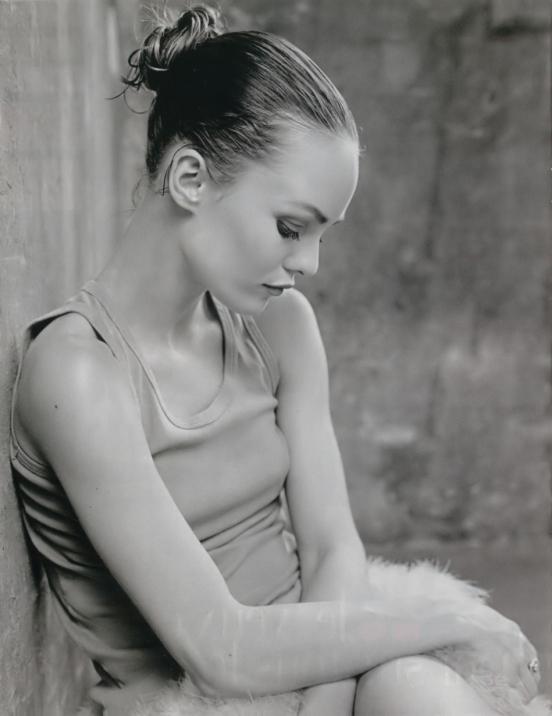 And Paradis in 1998 met the one who saw it not just matured girl. His relationship with Johnny Depp, they are not exposed to the public: there were no photos of couples in love in the gossip columns, there was no discussion of the details of the novel in magazines. And what was the surprise of fans, and not only when a pregnant Vanessa said that she was pregnant by Depp. Their relationship soon dubbed the love of angels and demons.
We had common friends, we met long before the beginning of our life together. Often we had dinner together our small friendly company. And one day, by chance, Johnny and both returned to Paris, and so happened that at that time we were both free. I immediately felt something unusual. No, I certainly did not think: that's the father of my future children. But it happened once so very naturally. Before him, I had a difficult novels, and the idea I had, scalded milk, blow on the water, but ... it did not happen. There was no fear, no rash acts, nothing takogo.Dzhonni Depp tells how he realized that Vanessa - that the woman. Prior to that he was with Kate Moss and Winona Ryder, but the novel was the second surface. It is said that it was he who threw Winona. And Kate tied him something deeper and more serious. But then there was Vanessa. In a crowded room, he saw Paradis at the back and fell in love. She flew from Paris and then fly to Paris. It has been nice.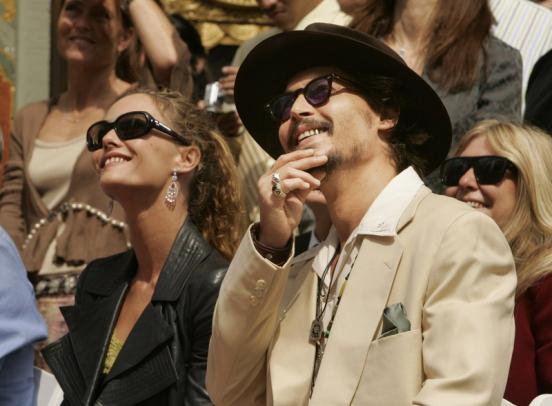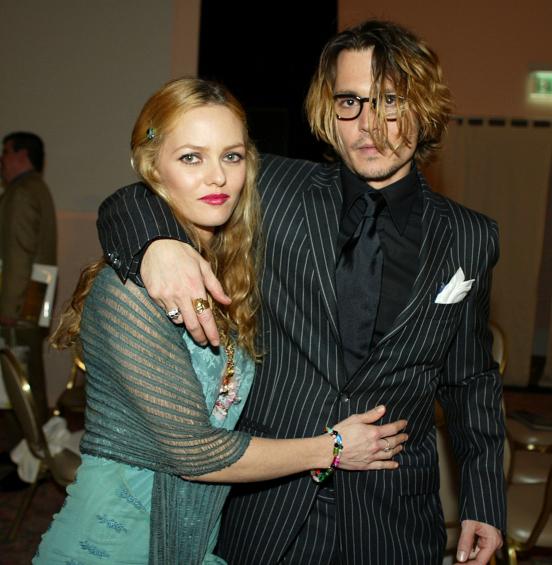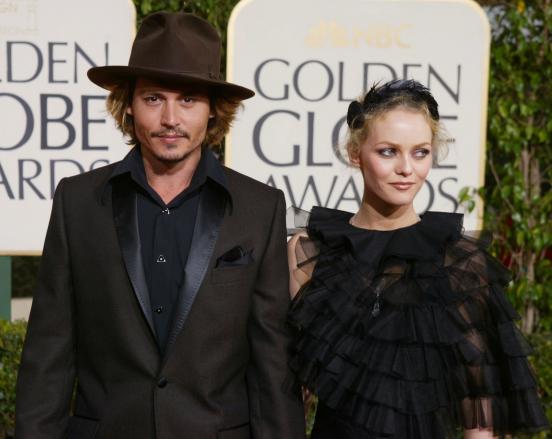 They are still not married, but Depp says that if Vanessa wish, they will paint tomorrow. But Paradis is firm in its decision: she is confident in her chosen loyalty. And she said: "He was, is and will be the man of my life." In addition, the singer said that the private space - that's what they give as gifts to each other and that makes their relationship stable. Therefore bachelorhood four homes for the couple - is normal. Vanessa is in love with Johnny, and it seems that love is forever.
I can not stop to enumerate the things that I like about him. I love to watch him when he thinks when talking to people when solves complex situation. I admire him as an actor, as a father, as a man, as a lichnostyu.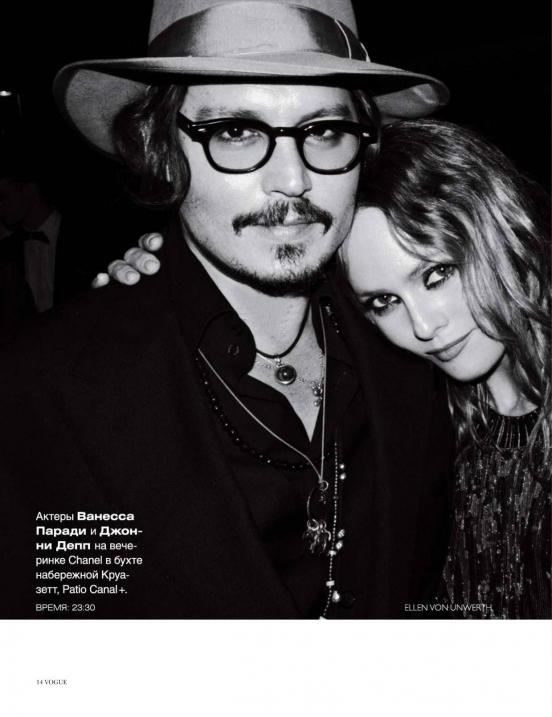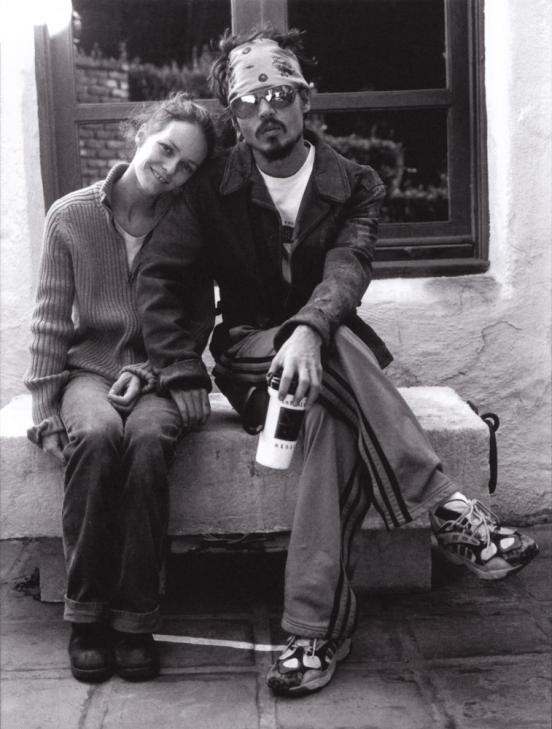 But John is not the only one fascinated Paradis. Lagerfeld admired no less. Its strength, charisma, obyanie hit famous designer.
The way she lives her charm - everything in it is tempting. Now it is a hundred times better than when I was a girl, not pevitsey.Vanessa behind Karl in adoration. She's crazy about his spontaneity, humor, and calls it "a big kid».
The more you know Karl Lagerfeld, the more you love it. In his eyes there is something special. Yes, basically, he wears dark glasses, but when he removes them and you see his eyes. They are clean and beautiful. Under all this impressive clothing is actually just a small malchik.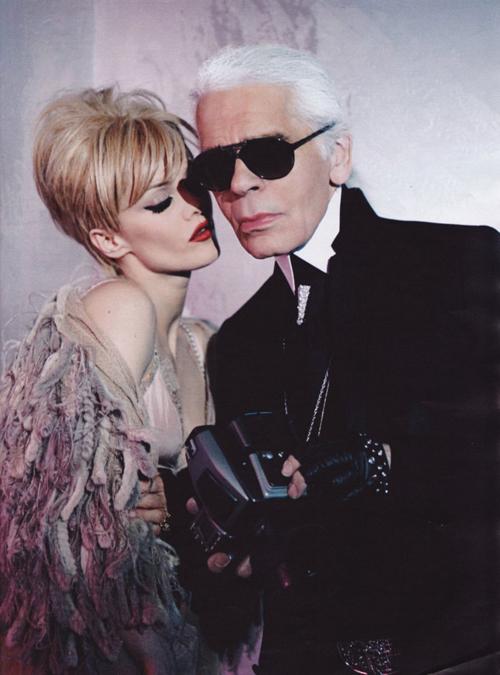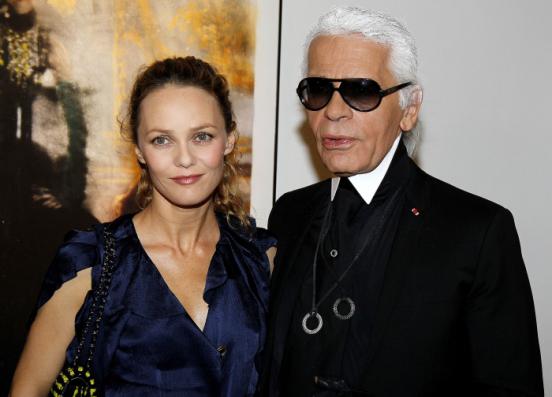 Faced with Johnny Depp, Vanessa soon realized that the time has come for the children.
I have long dreamed of motherhood, and, when my life was Johnny, something happened that was proizoyti.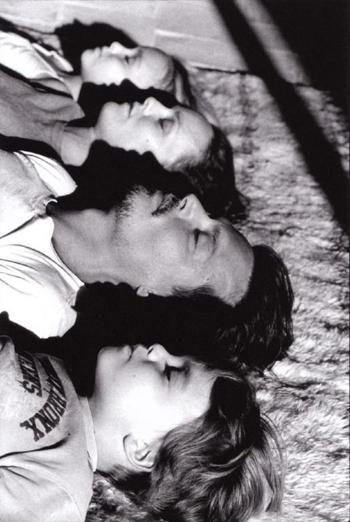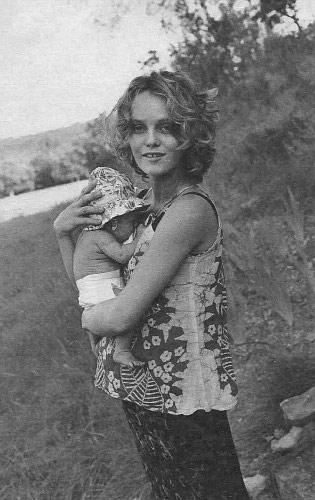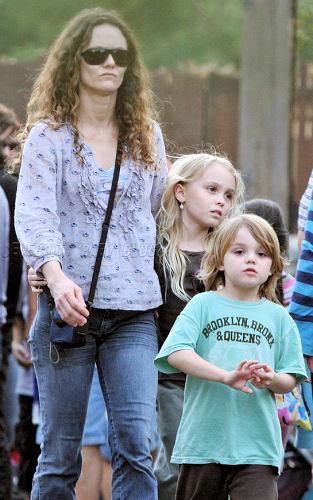 Karl Lagerfeld, who is working with Paradis since 2005, is convinced:
True Vanessa Paradis she began giving birth to children. It appeared the magic that comes only with godami.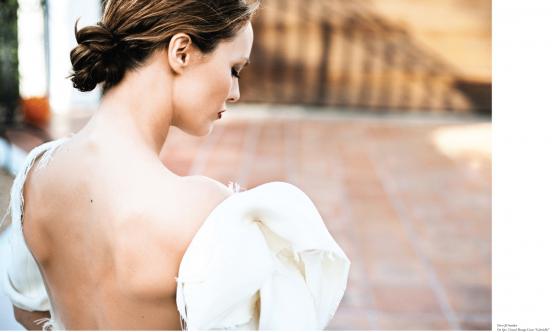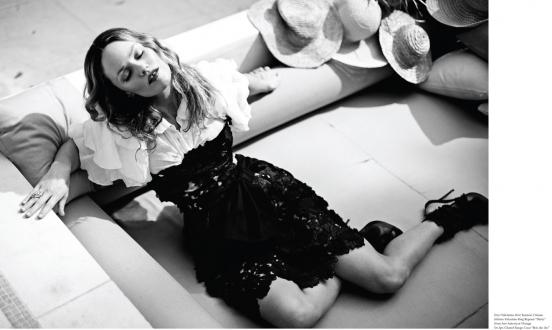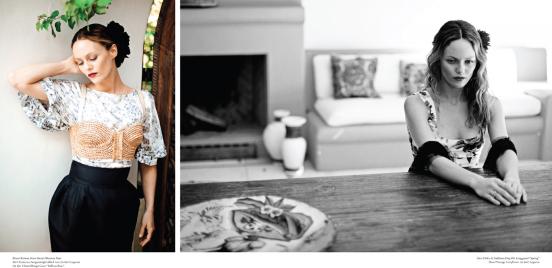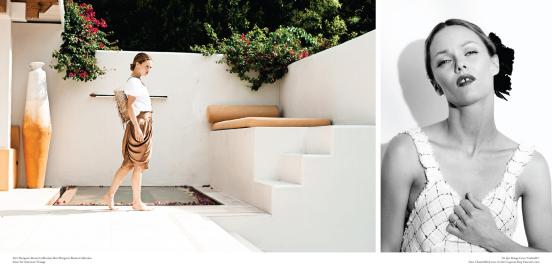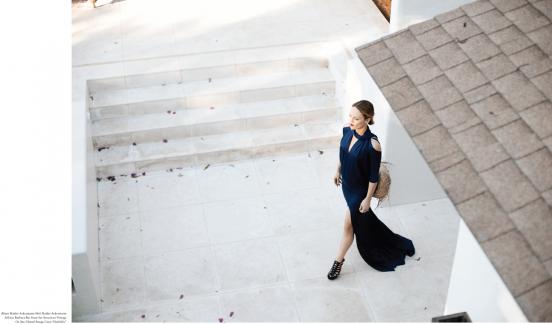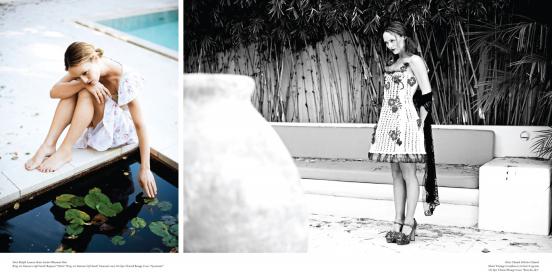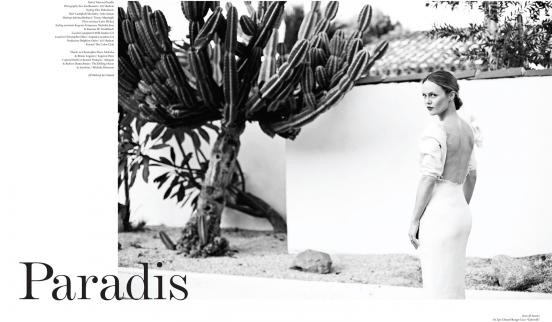 Magic veil surrounding Vanessa felt throughout. Perhaps, this is achieved by the fact that it is not peculiar to the conventions.
Important for me to feel comfortable. Everyone likes to look in the mirror and see what is pleasing to the eye. But I must also feel radostno.Vanessa childhood loved to dress up. And now the main thing for her - not fashionable, but nicely dressed. It keeps velvet dress of the twenties, in which, according to her, looks stunning.
Yes, yes - I collect and store. It's not good, because it can be lost in the locker room, but some things for me are very important, especially scenic kostyumy.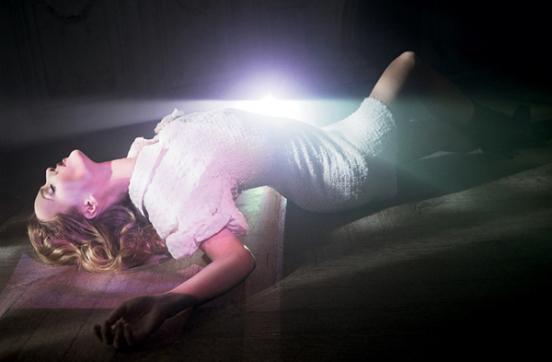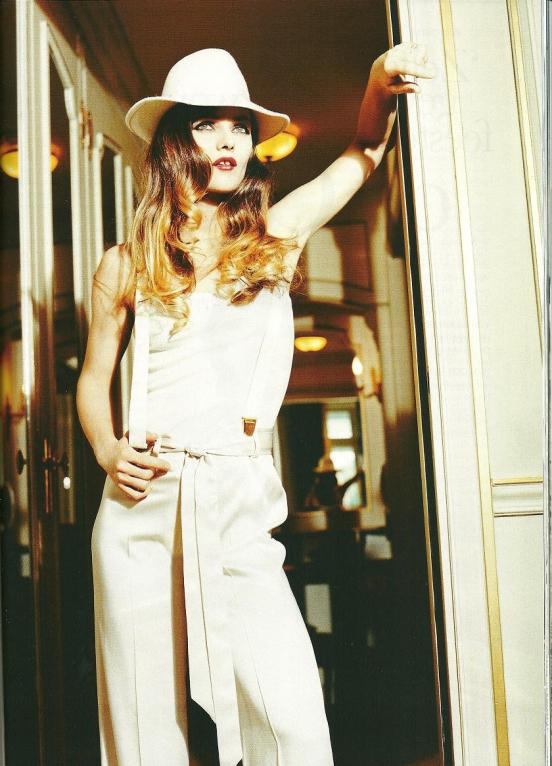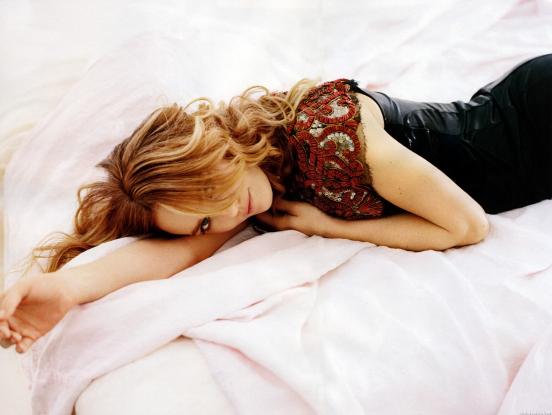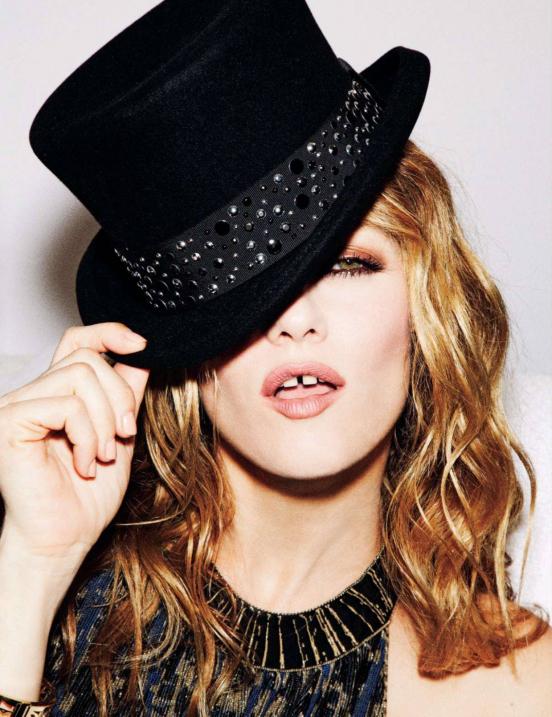 Vanessa and Johnny live four houses - Paradis loves to travel, also does not like to be constantly surrounded by the same things. Couple is not an open social life typical of show business. Vanessa feels very uncomfortable when she had to attend various events or socialize with other celebrities.
The red carpet is not something of which I am able to walk. He scares me. I feel tiny. I do not have famous neighbors and if there were, I would avoid them. I do not live a secular life.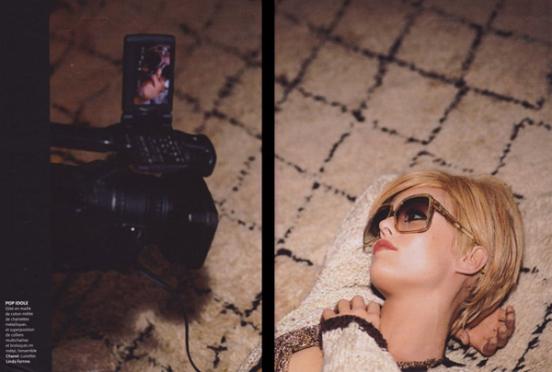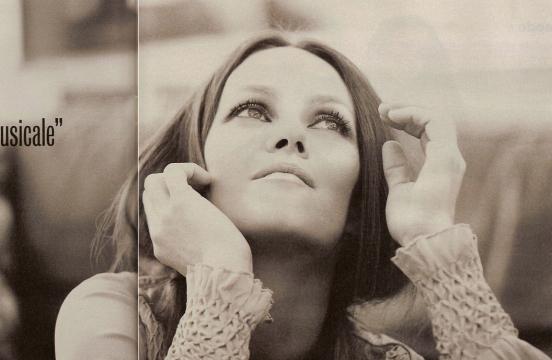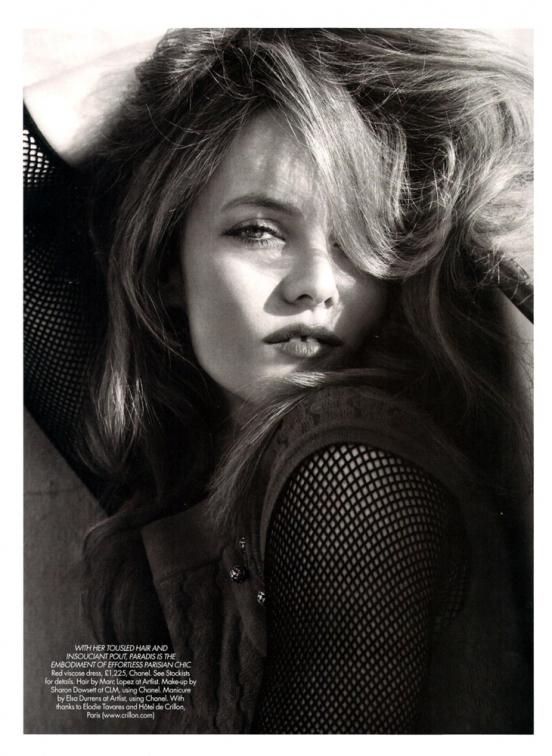 But Vanessa is not stagnant life. Actress, singer, face and ambassador of Chanel - Paradis perfectly combines career and family life, although it calls itself the idler.
I really take care of myself, much more active than before. After years of smoking I gave up four years ago - hopefully forever. I love yoga and Pilates. I have the tapes, and I myself do exercises nim.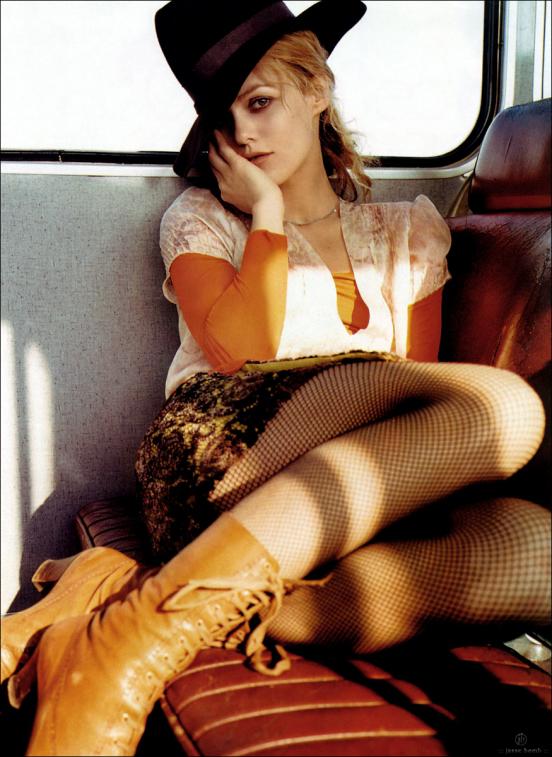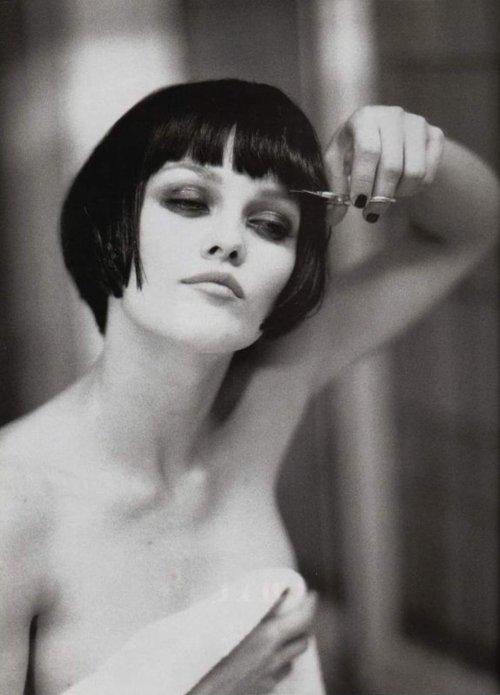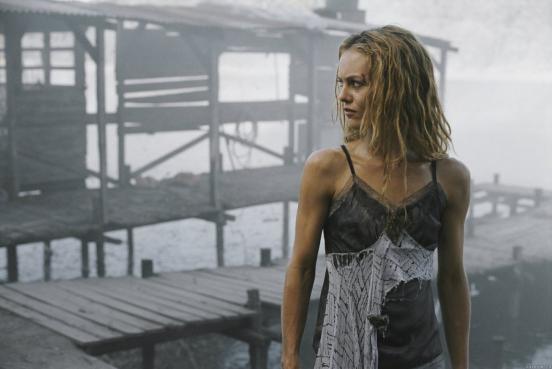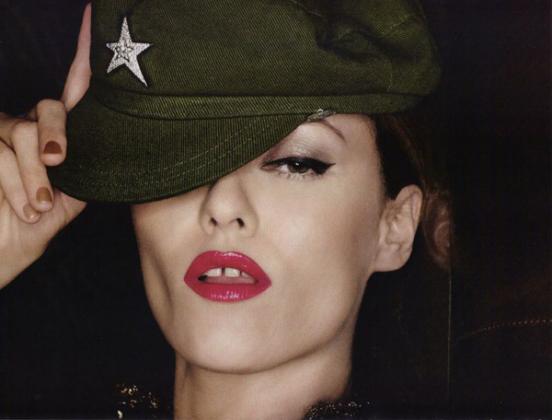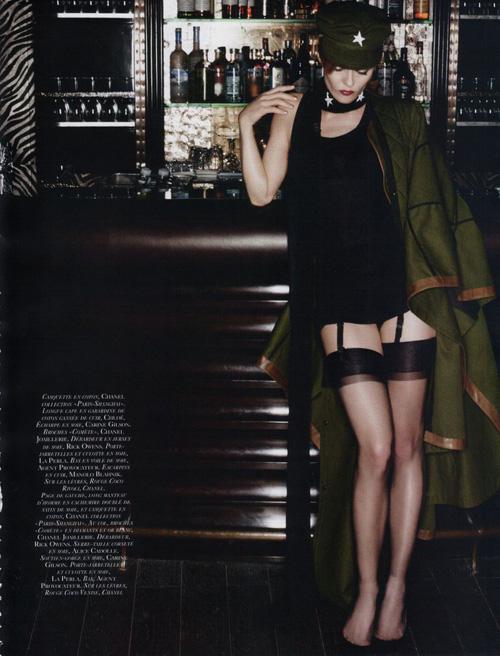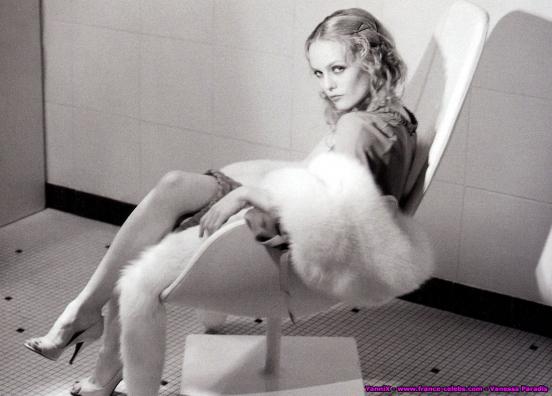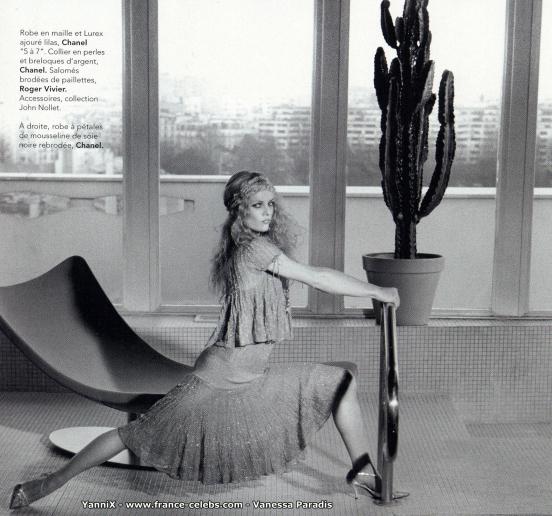 The strength of Vanessa Paradis is felt everywhere: in its harmonious attitude to life is easy, but captivating charm, mature adorable. The achievements and love. She was not up to the convention. Paradis is not afraid to live and to enjoy life to the best and most enjoyable for her. Vanessa moves up small steps. She is happy that she did not need to choose what to do - Paradis and actress and singer, and model. It is no matter what will not exchange my life. Because she - Vanessa Paradis.
I feel more confident and calmer than twenty. Not because it refused to something, just learn to live in peace with yourself, accept yourself for what it is.
It's always with you, - says Vanessa, pulling the skin on the face with your fingers as plastic surgeons. - Age wrinkles. But this is only the external - for wrinkles what you have achieved in life, which took place in it. Personally, I can look at myself in the mirror. Well, also because it is not very old.