Hipstersha or hipstersha, that is the question ... In general style of Vanessa Hudgens does not give in to the reckoning of any one category, she mixed everything in one pile and came out what happened. Sometimes she looks stylish, but more often just like a fool. Although it distinguishes it from the rest of Hollywood stars, which every day we litsezreem a paparazzi-chronicles. In addition, she was in love and happy, and that makes it endearing, charming and radiant, eclipsing "fashionable failures." 23-year-old Vanessa lover of all creative, vintage, and just unusual, but clothes and shoes for important events she chooses wisely. So, look at the shoes of the actress, in love with life and her 20-year-old Austin Butler chosen.
And you hello, Vanessa! I think she is sincere girl that the vast Hollywood Hills still need to look like her in this regard. In recent years, much of it plump (most likely a good life and this is a plus), but her good looks is not affected. All the same radiant. Though her and try to dress up in classic outfits, but Vanessa still dresses like her heart's content (each star has the right to disagree with your stylist). Her style is controversial, but some of it literally baldeyut. Outfit in the photo below is excellent, it is a pity that Vanessa is not the ideal figure with a pronounced waist, and then the corset would look at times steeper. Shoes by Jimmy Choo hearty, very suitable for dress Vanessa and her skinny legs far.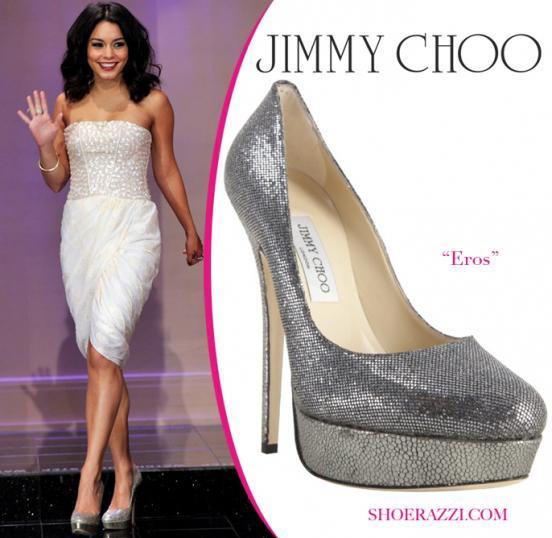 In the picture Hudgens reminds me of the witch "Pirates of the Caribbean", but it's not so bad, perhaps even beautiful. Dress sits quite well, considering the physique actress. As for shoes, these black satin shoes I really like, though the platform may be less high, although "Baby" Vanessa is just right.
Dress with someone else's shoulder. Vanessa in it looks like a pregnant woman, even though the children she has not even conceived. Ethnic motives attire this time completely written with shoes wedges (by the way, cool wedge-shaped ramp). Vanessa made the right decision with the dress, but chose different shoes. To me, they loved it.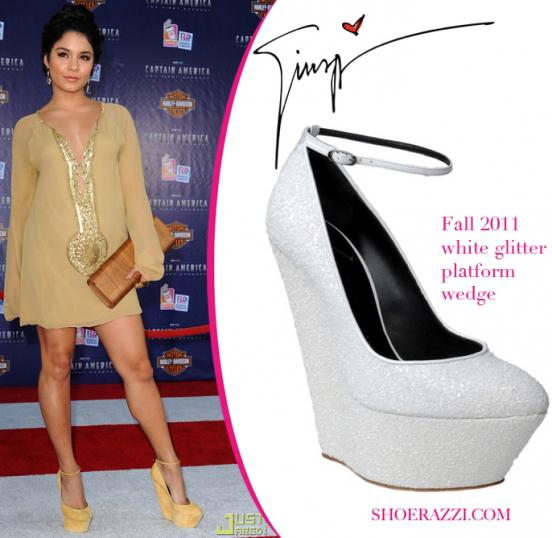 Vanessa in her favorite robes (baby, you're not Alla, why do you these dresses? What to hide something?) And shoes from Fendi. Shoes looks like something cheap, but the fact that I put on Vanessa to the end and did not understand ... What's up there hanging xs ...
"Dobavochka" to the word of Alla Borisovna: Pugacheva is going to give birth to a child from his now legal spouse Maxim Galkin. Which way is not clear, because it is already 60, but most likely itself, because She said that some give birth alone and in 70 ...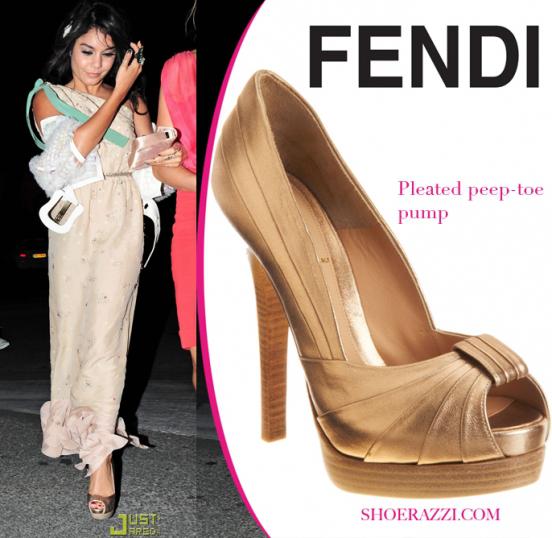 Casual "bow" Hudgens. Well, what do you say, a little ridiculous ... We have summer girls in a dress practically impossible to see, more and more moderate. Vanessa - Hollywood star, but it looks like it on the drum, who and what he thinks about her style. 12-16 years old fans still love it. Sandals by Yves Saint Laurent good, anything so pleases.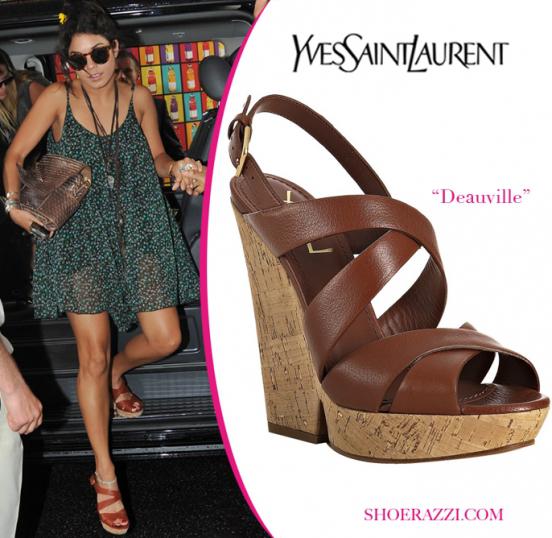 Lemon-colored dress and sandals from Calvin Klein, in principle, a good combination. Yes, definitely. Plus more in the fact that Vanessa black hair that perfectly contrast with the yellow dress.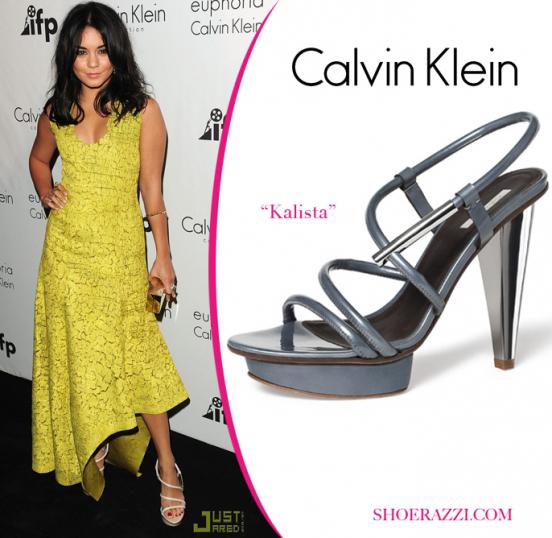 In this suit Vanessa spilled Mila Kunis. Kunis I love very much, so I like this image. Silly, perhaps, sounds, but you will agree that suit sits perfectly and silver sandals from Casado just incredibly good-looking ...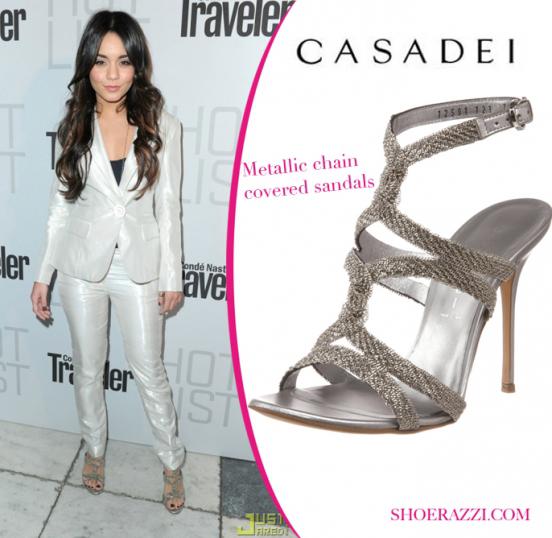 Satin fabric is one of my favorites, so this dress exactly "Ladder". Especially because Vanessa him so well presented. Shoes warm beige shade from Sergio Rossi remarkably suited to this dress to the floor.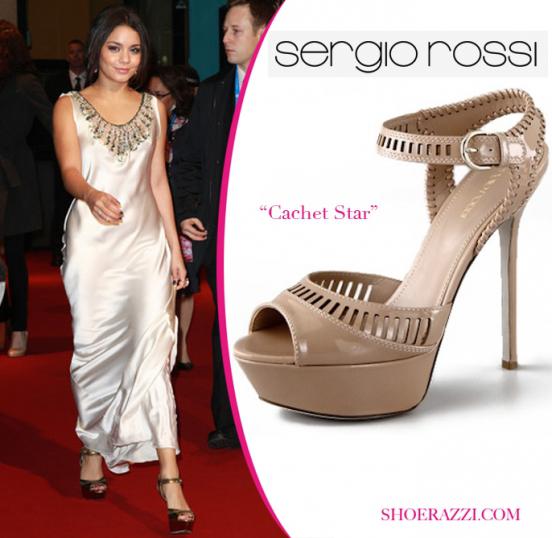 Another proof of the fact that the star of "High School Musical" rather peculiar style. This is certainly not the Olsen sisters, but Vanessa went near them. By age 25 she can create them serious competition. Oddly enough, but the choice of shoes Vanessa pleased me again.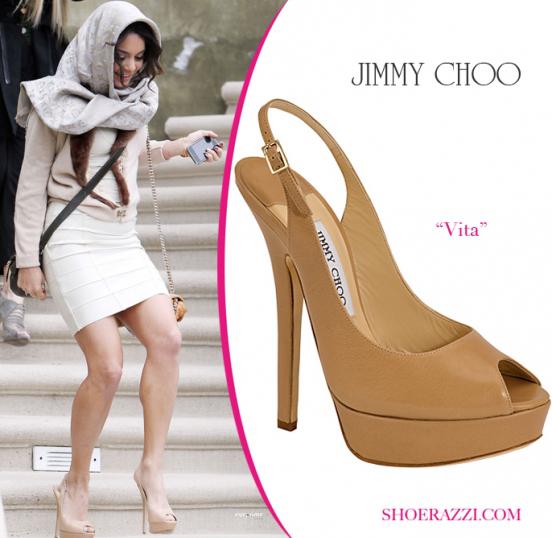 "I was blinded him from what was ..." - this is exactly the inverse image below. No, what a horror worn on Vanessa? Individually, all of these things are still all right, but that is all you need to assemble more think of ... Wear socks under shoes was once fashionable, but that such socks and sandals SUCH. Very ugly, I say it is.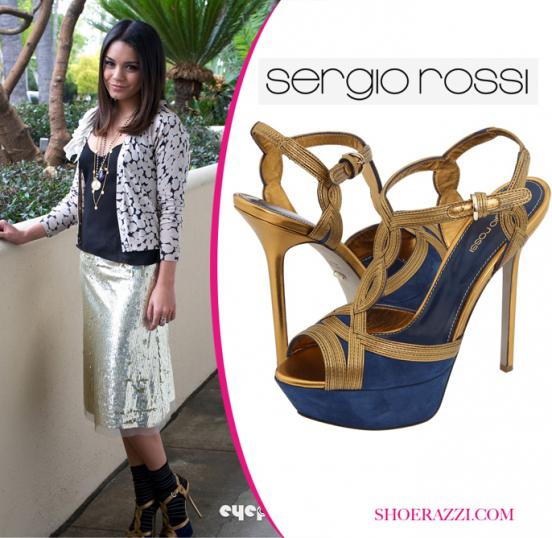 The image at 100! Shoes are elegant and graceful.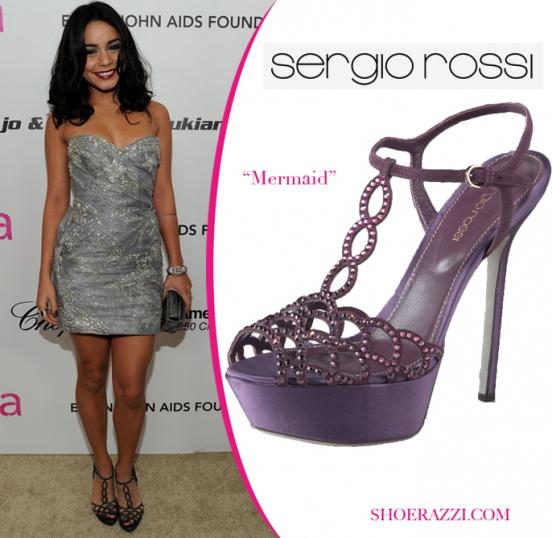 Winter on the street and such colorful dress only evoke sadness. How Come? Yes, because the wait for summer so long ... More dresses in the style of Vanessa, brown shoes by Yves Saint Laurent came to be more rigorous way than to a bright and playful together Hudgens.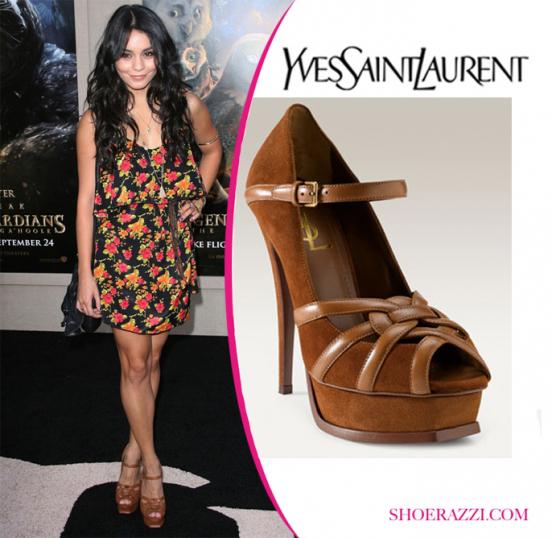 Total black. "Burning Girl" and I can only say a I looked at Vanessa. If I were a man of show business I would have met her. Shoes by Yves Saint Laurent as ever in a million.