Actor Johnny Depp and singer Vanessa Paradis binds much. First, they both times were seen in high-profile romances (Johnny Kate Moss and Winona Ryder, and Vanessa with Lenny Kravitz), and secondly, they both hate publicity and struggling to stay in the shade, and, thirdly, They civilian spouses who are raising two children. They have a lot of similarities, not enough for a half post to describe all. It seems that their union was established in heaven, because, despite the rumors they 1998 are still together. And strengthen their union none other than the daughter - Lily-Rose Melody Depp - was born on May 27, 1999, a year after meeting Johnny and Vanessa, and a year after parting Depp and Kate Moss, who was on the verge of collapse because of the care actor and because of the fact that he so quickly gained a new family.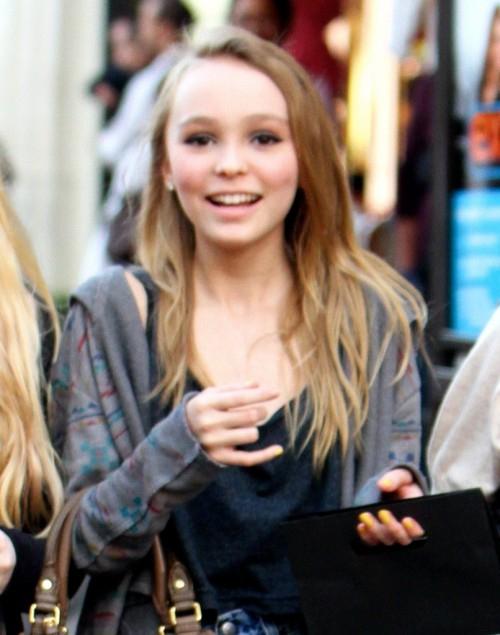 Vanessa with little Lily-Rose on hand: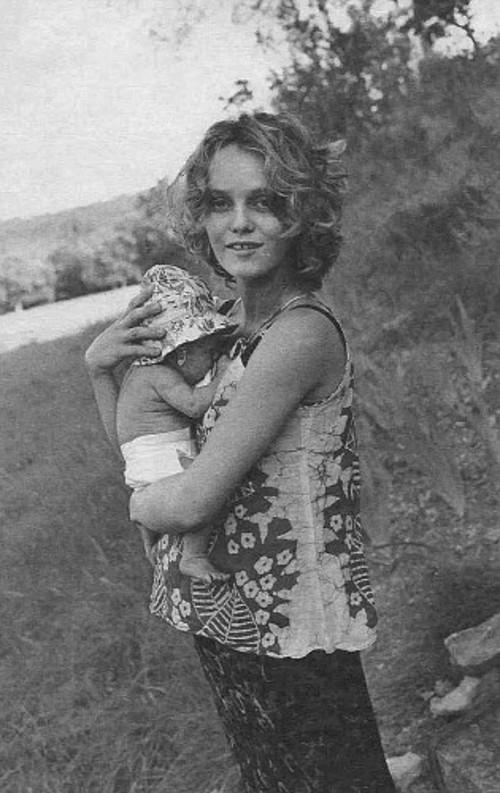 Johnny, Vanessa and Lily-Rose: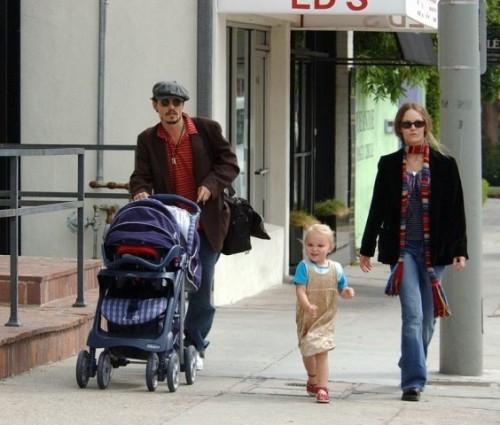 About Lily-Rose yet little is known, but I still managed to find some information about the 12-year-old daughter of John, which is likely to grow a real beauty and is no less talented than her father. Lily-Rose was born in the American Hospital in Paris (as I wrote above) May 27, 1999, that was the perfect gift for the birthday of her father, Johnny Depp (June 9). In his lovely little daughter, who now shows star manners, Johnny doted.
"Family for me - holy. I live now for the wife and children. Finally I found the meaning of their existence. I would do anything to keep the family together. There is nothing more beautiful than to look at the angelic face daughter when she wakes up in the morning »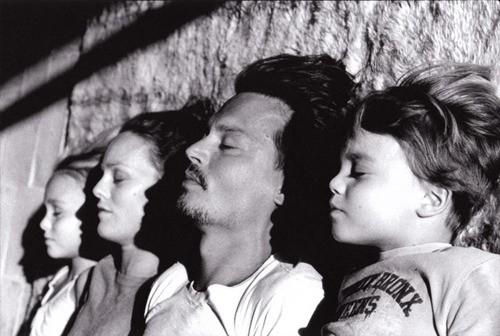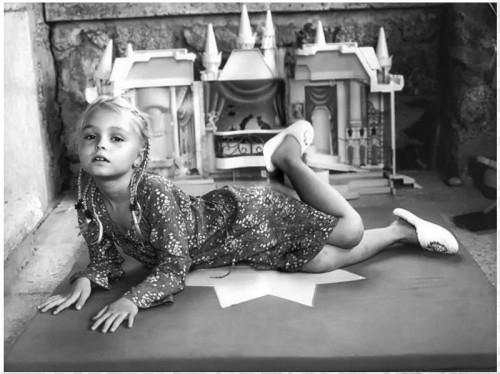 But once he is not very fond of children and do not even think he could be a caring father of two children (Lily-Rose has a brother, Jack, born April 9, 2002). His wild life completely dissolved in the past, and all thanks to this little girl, and of course, her mom, who gave Depp most importantly happiness in his life.
Old photos from the paparazzi:
Johnny and Lily-Rose: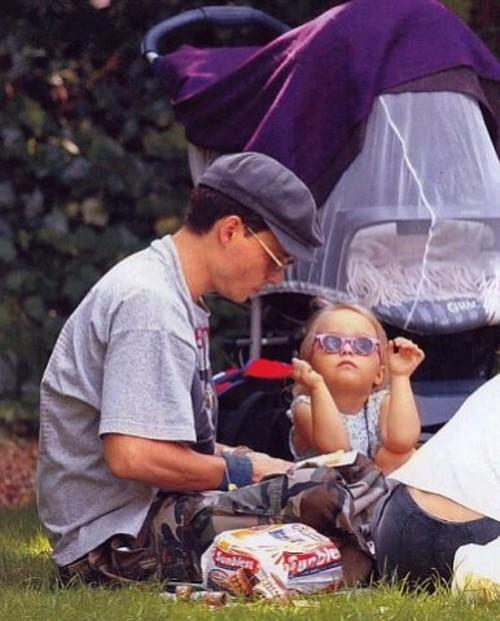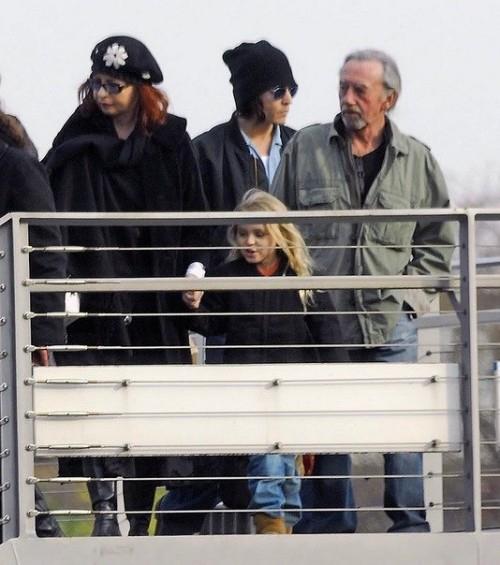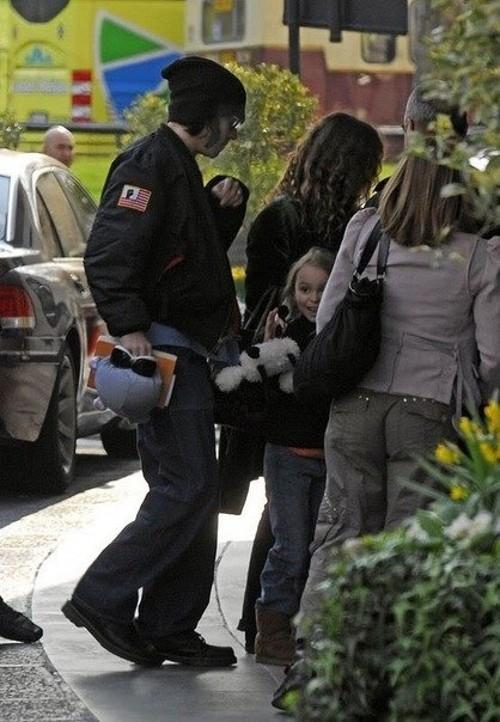 Vanessa and Lily-Rose: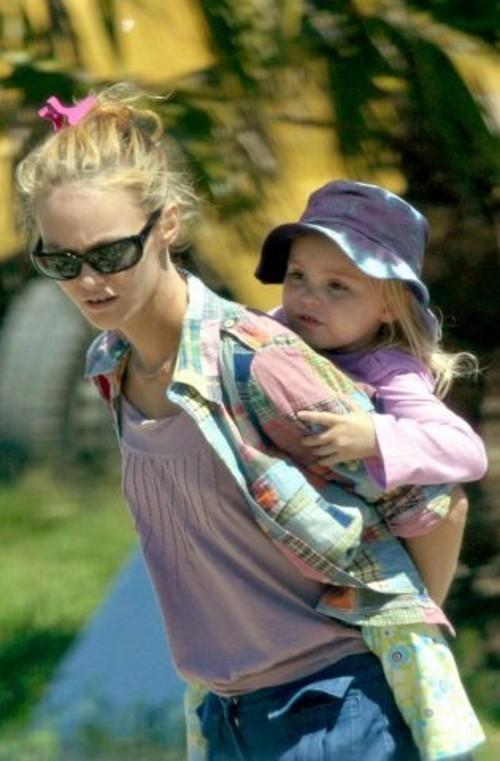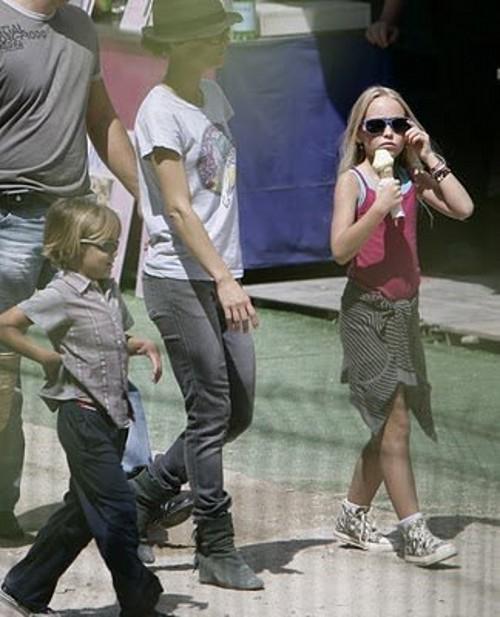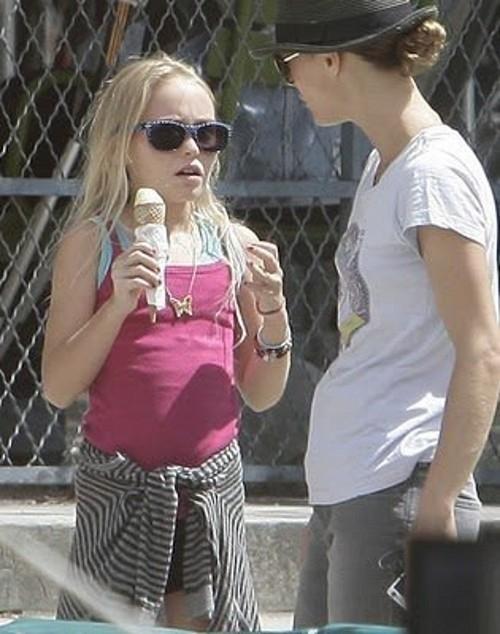 Lily-Rose yet a baby, but slowly it grows and becomes more and more like a dad (at least I think so). Now she is crazy about Justin Bieber and his standard of beauty and style of Taylor Swift admits. If we talk about Johnny daughter more details, you can dig up a lot of facts, though they currently are insignificant.
Recent photos of the paparazzi: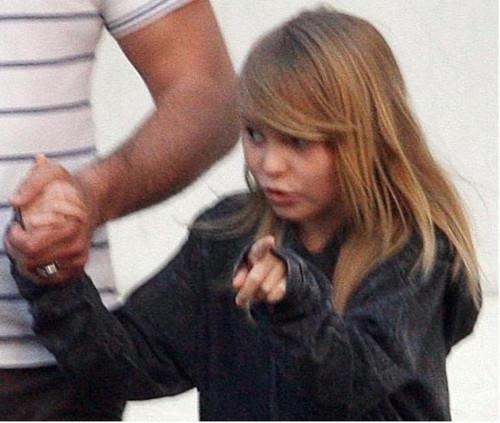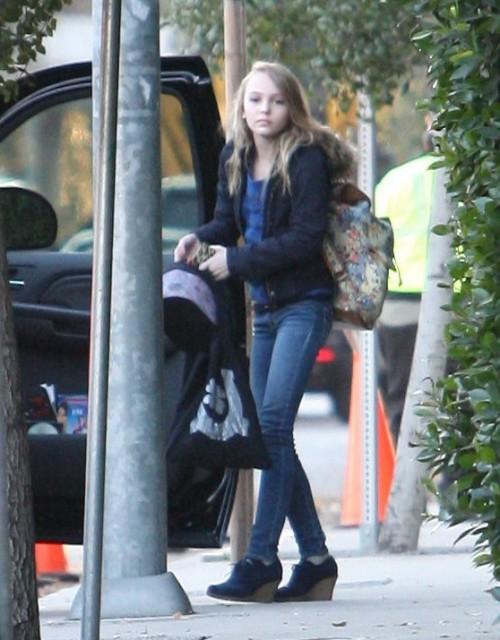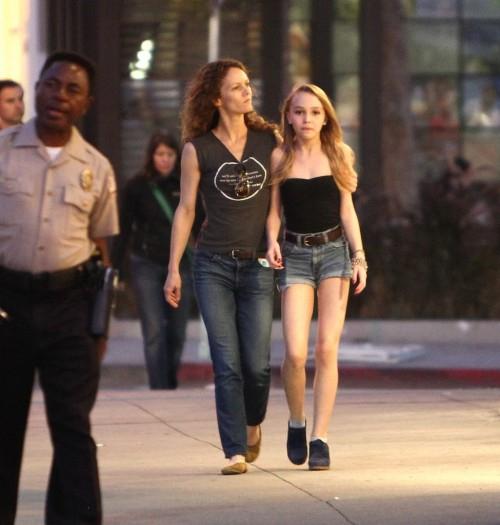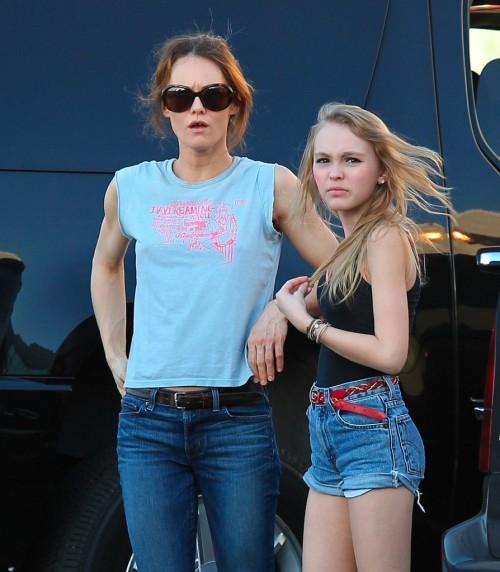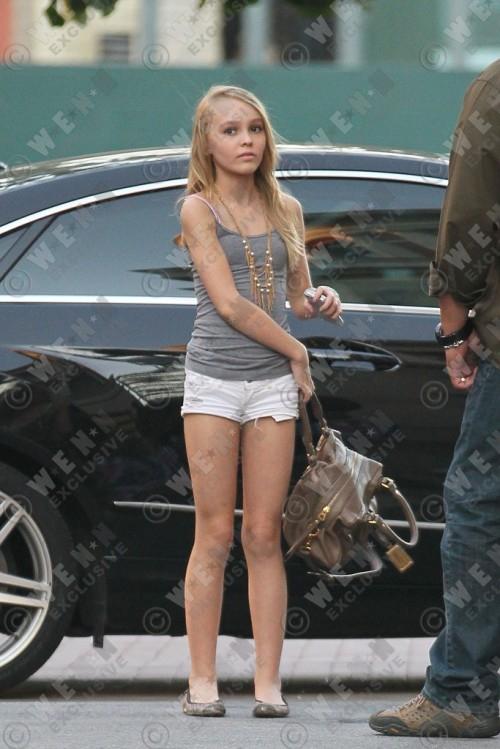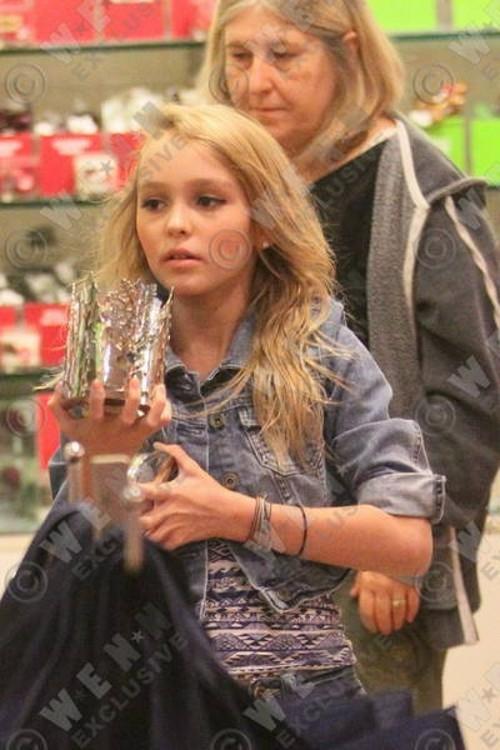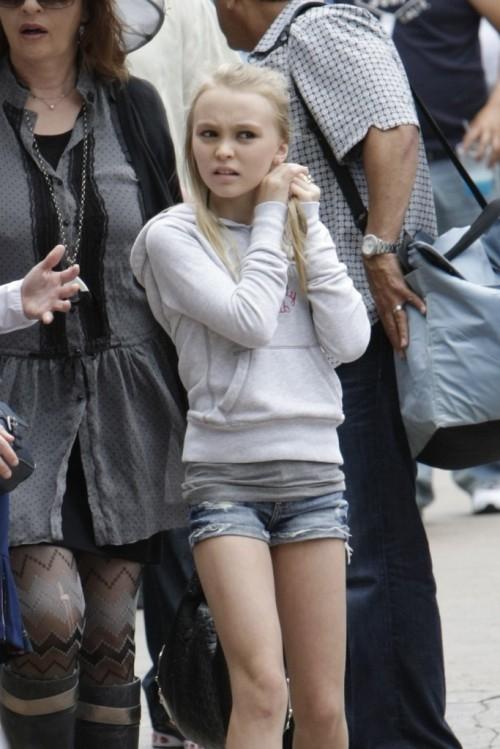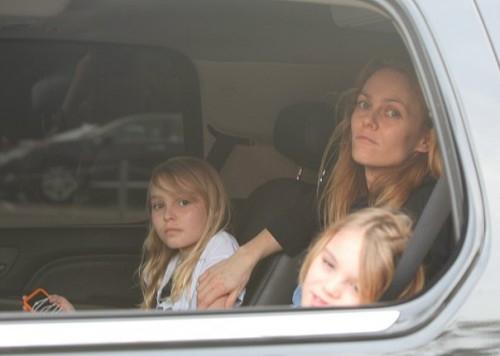 I'll start with the fact that Lily-Rose loves to sing (we can assume that it will become a singer like her mother), loves the TV show Glee, caramel, summer vacation and bracelets that makes itself and gives revile his dad. Johnny happy doing it. Once Lily-Rose admitted that no one knows it better than my mother, and in general it is very, very strange, so few people understand it. Though I must admit that my daughter Johnny friends a lot.
Lily-Rose with your friends: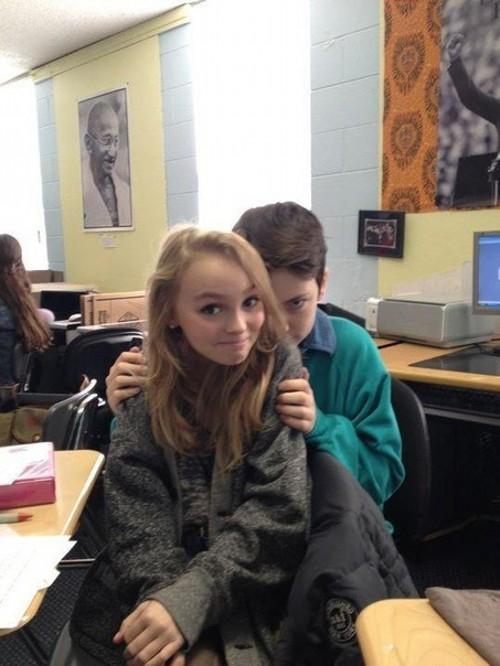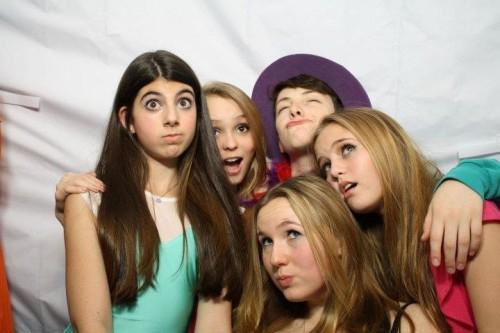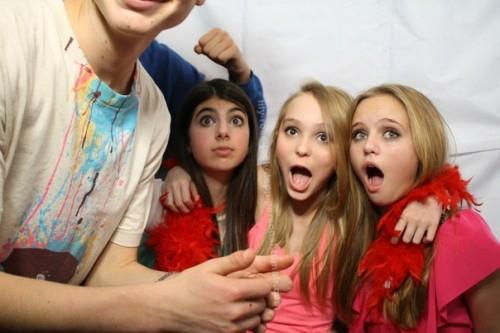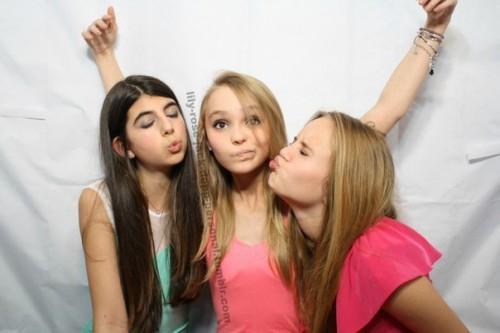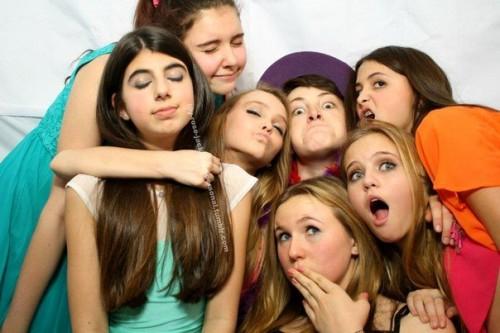 By the way, as well as Johnny Lily-Rose can not imagine my life without my family and friends, and sometimes she wants to learn how to stop time to enjoy every moment of communicating with them (I did not invent it so she says).
Time will tell what will be the Lily-Rose, but with the father she simply must become a creative unit. Artist, singer or actress, does not matter, but I was beginning to embarrass her behavior and style of dress (in 12 years can be modest, "Oh, the times! Oh, the morals!").