Speaking of successful models, one can not forget 23-year-old model Lily Cole, who for years has achieved its greatest heights. Alien appearance, diligence, intelligence do its job. Cole is slowly but surely climbing to the top of Mount Olympus. But not only in the modeling business. After all, it has already received the recognition it!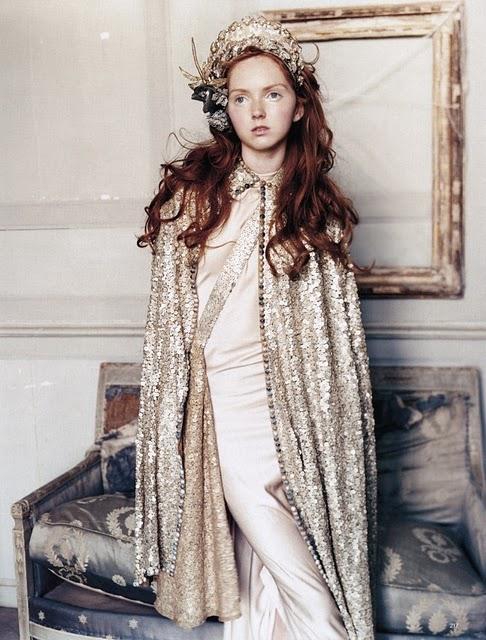 How Lily began a career in modeling?
We went with a friend after a hearty dinner with burgers on the district Soho, it's in London. It was late in the day and we hurried home. Suddenly we had come for some bonehead, I thought he was looking for - we have accelerated the move. But he kept saying about the photos, and a photo shoot and I wanted to take a picture of me. In the end, that they might get rid of him, we agreed to meet tomorrow. To my great surprise, he was indeed Stephen Meyzelem.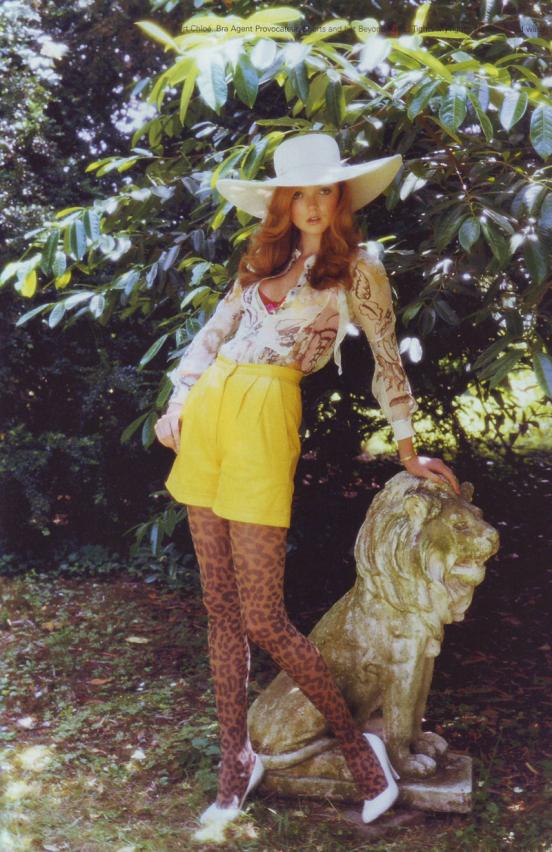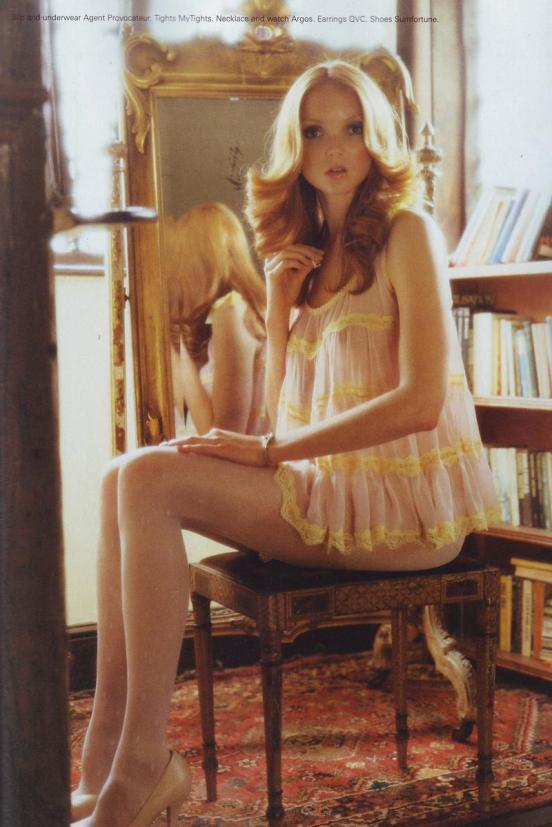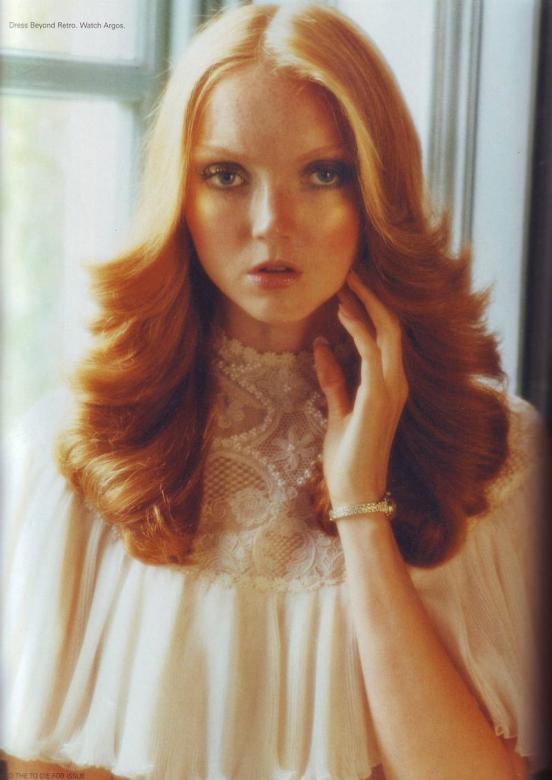 So Cole almost missed the chance, and the fashion world could lose a charming red-haired model. But this did not happen. Very quickly I received a contract for a modeling agency Storm Models, the largest in London, then worked with Kate Moss, for example. I was very pleased when I was named the most promising model year. My life began to change incredibly fast and protivorechivo.Vskore Cole started posing in front of cameras of various photographers. A photographer who has photographed Lily, was famous for his provocative photographs Juergen Teller. This photoshoot caused a lot of criticism. While the fashion world was alien to a simple rural atmosphere, and Jurgen challenged pretentious bombast glamor Lily plunging into the world of tenderness, youth and naturalness.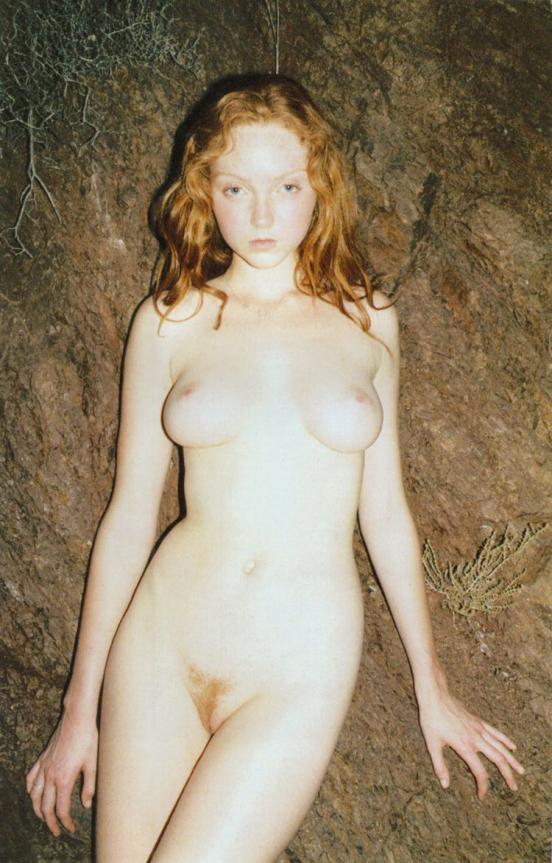 But beauty is not easy Lily delivers some inconvenience in childhood.
In Britain, for some reason, all the red at school teased terribly and even grass. Here beautiful itself is not particularly feel it - on the contrary, can be complex to make. But I learned to love their hair and their color - it took some time; that's the main thing - to be in harmony with itself and only do what you think pravilnym.I still Lily called the "village simpleton" and "Bride of Chucky", the "cute doll" and "Japanese dream."
As a child, Lily was very studious girl. About her and now speak as a nice girl and conflict. Cole always a good student, but do not forget about the girls' amusements.
Schoolgirl I have often tried on her mother's clothes and explore the endless range of clothing on the market Portobello. Then it's a mad variety and "rastrepannost" were the trend, and I would like to dress in the most extravagant veschi.
On questions about whether she likes working as a model, Lily responds very judiciously. Cole practical look at his work, knowing that the work model - a profitable profession.
Being a model - a lot of fun. I think everyone who criticized the fashion industry, telling the whole story. Firstly, you can earn a lot of money without doing anything in particular, and in a short time. Second, you travel the world and see so many interesting things in general ... Well, sometimes bad, but I nravitsya.
To be honest, bines model - is the way of the incredible career of ups and downs ... So incredible to the profession of a "model" should be treated very soberly, and not to overestimate it, waiting for more, it actually can give! One of the best photo shoots Lily, in which the photographer beautifully reveals the features of appearance and Cole emphasizes dignity.
Lily carries on an interesting subject. It looks more alien, and photographers often use this feature of it, exposing Lily unusual images.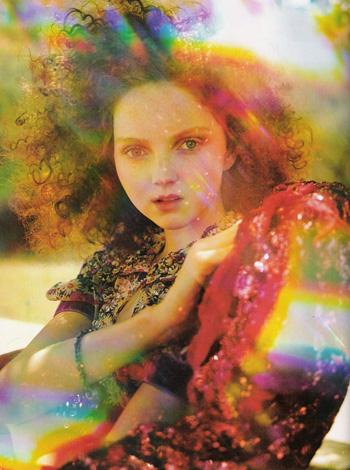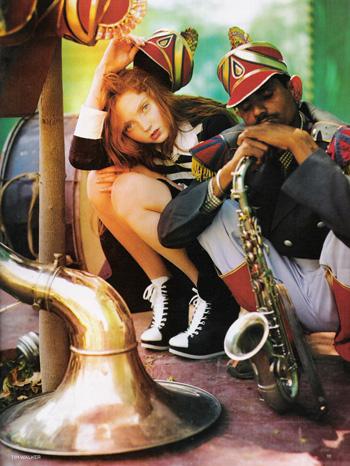 Lily did not like about the profession model is that it practically does not lead.
I always looked at myself in a different way than I have seen many photographers. During filming for the magazine I had no chance to control anything. If the photos went bad - it's not my fault. If the photos are good out - this is not my merit. That is what makes me love acting: I have the opportunity to influence what I do. But in this place - and imposes large otvetstvennost.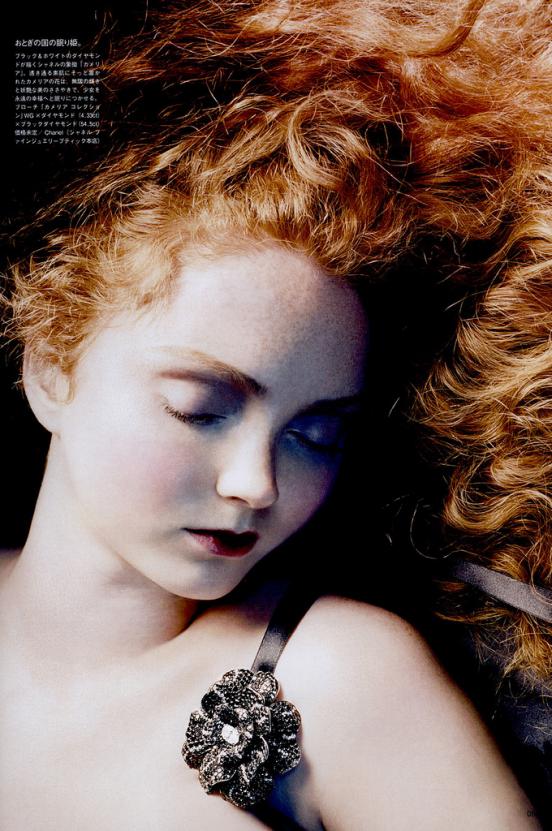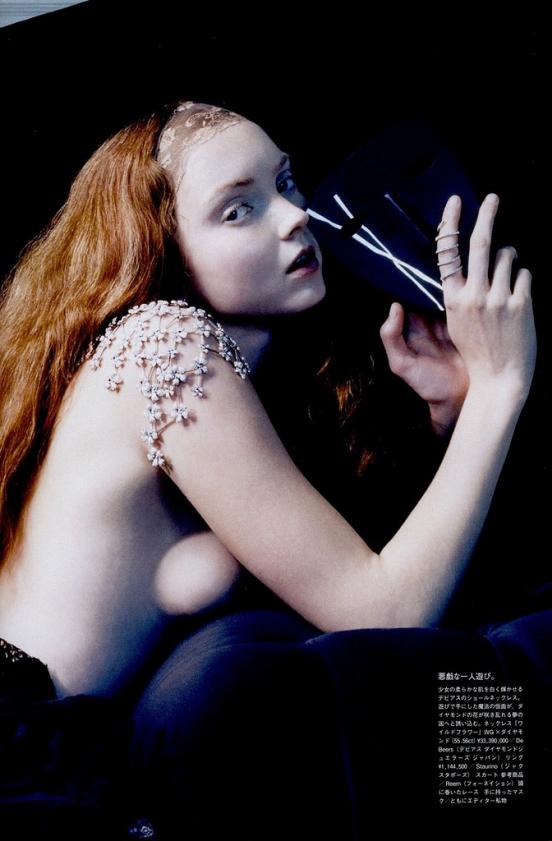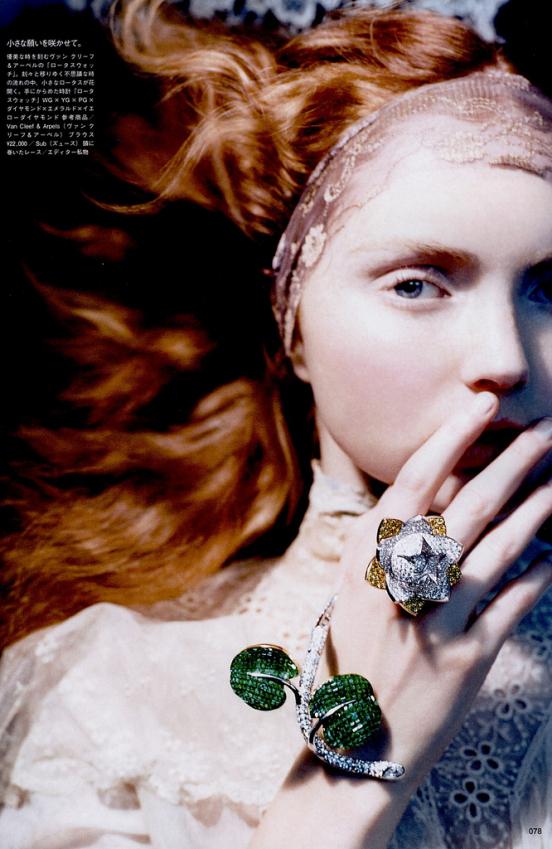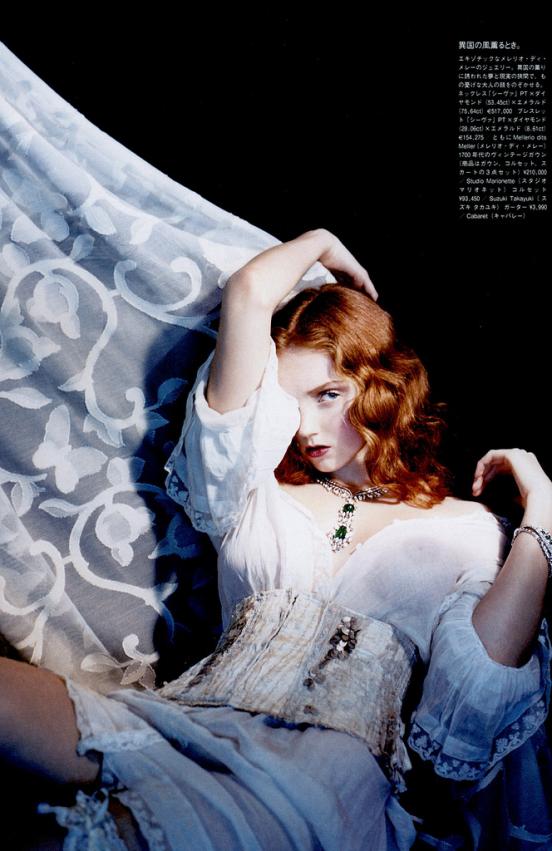 Her love for acting not merely platonic, she is real. Lily appeared in a large number of films for the model. One of them was "The Imaginarium of Doctor Parnassus." Statement, as an actress, Cole speaks modestly:
I'm not an actress, just starred in several movies - but with such actors, mmm! Christopher Plummer, Heath Ledger, Tom Waits - and moreover in a very memorable scenes. Heath, for example, it was amazing to work: he knew that I was nervous and excited, and did everything possible to make me easier. And he did it incredibly tactfully: encouragement, but without mentoring, without looking down.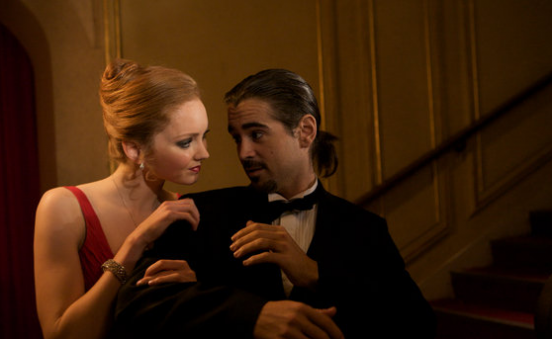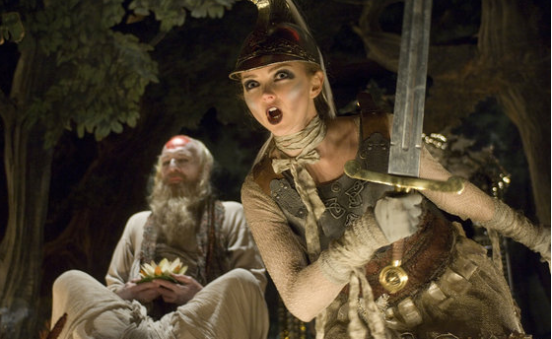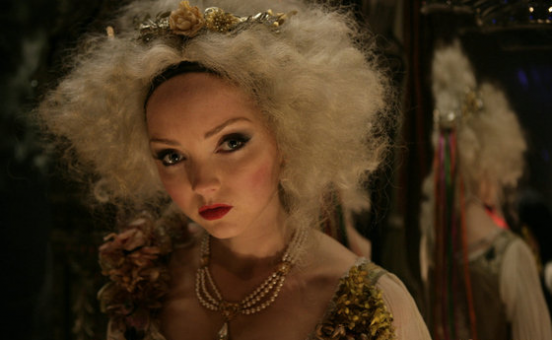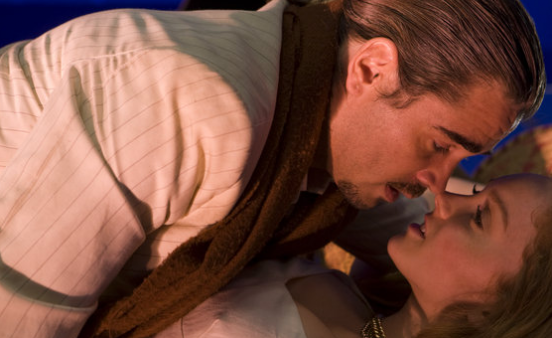 His modeling career I started in 14 years. Being a model - this is very simple. You need only listen to what you said a photographer, and wear clothes that you came up with for talented people. I'm tired of being just a hanger for clothes - so I went to universitetKrome that Lily is considered one of the smartest models. Even the family model says she has always been a smart girl. Its almost angelic reputation is confirmed by the fact that Lily - a student of Cambridge. She studied art history and believes that in the future it is useful.
It seems to me that my Cambridge degree, of course, will enable competently talk about art history and even work in the museum caretaker, but that the most important of all - very helpful in acting career. Maybe even in directing. I still do not know what I want to do - it seems - everything under the sun!
I like to study at Cambridge. I always try to take the work in time, because I know that the teachers think, yeah, that's it, this riotous model. So just that - to me at once I pour hail reproach. So modeling career, I'm sorry - is more important to learn. My main motto - live spontaneously! Today I - a model of tomorrow - the actress, the day after tomorrow - art. We immediately see that Lily - the student.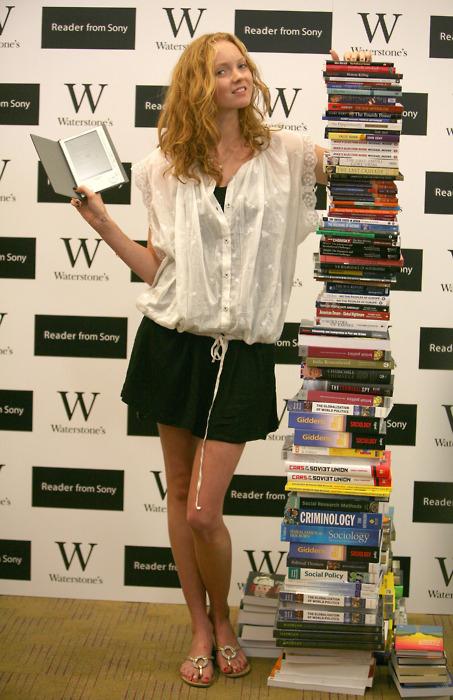 In the first year was, however, very, very hard! The body, accustomed to freedom, could hardly sit still at a desk in a lecture or in the library. But now I'm used to. I do not even drink coffee, to cheer your mozg.Zato Lily skates. Of course, skating much better caffeine. Well done Lily!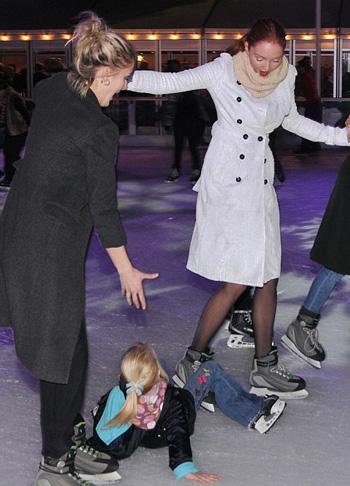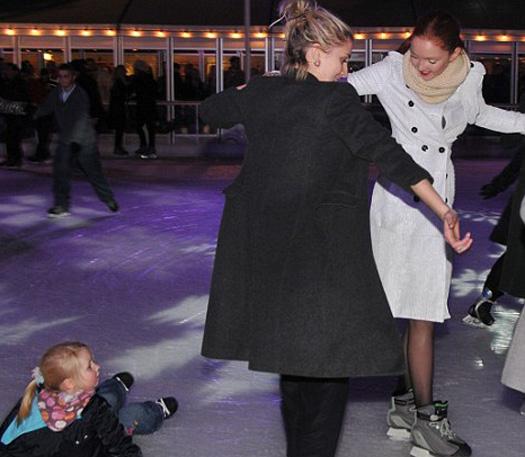 What Lily - well done to confirm a few facts. Cole - a vegetarian and an active participant of the charity Global Angels, which helps disadvantaged children around the world, as well as a number of other organizations working through charity. But still waters run deep. Lily once starred for PlayBoy. However, the photo shoot is not very outspoken, but still.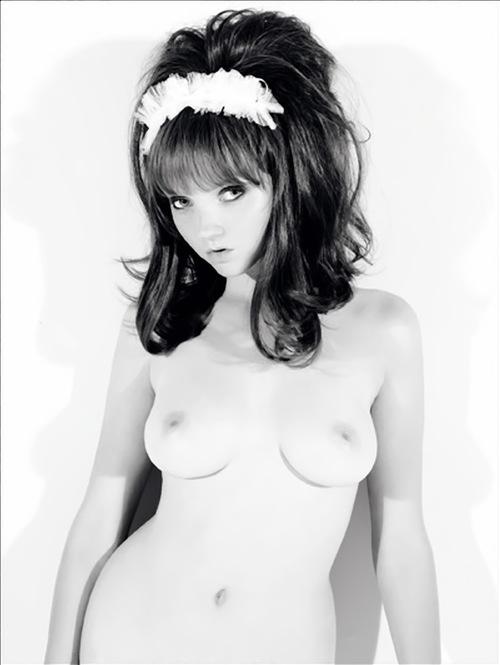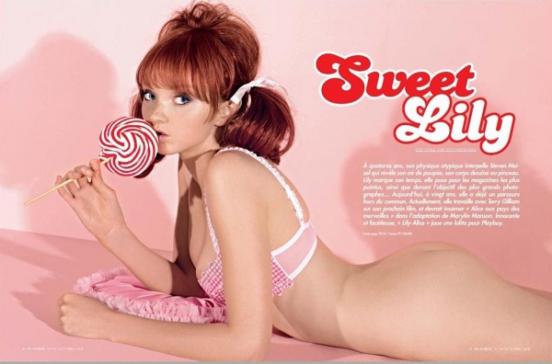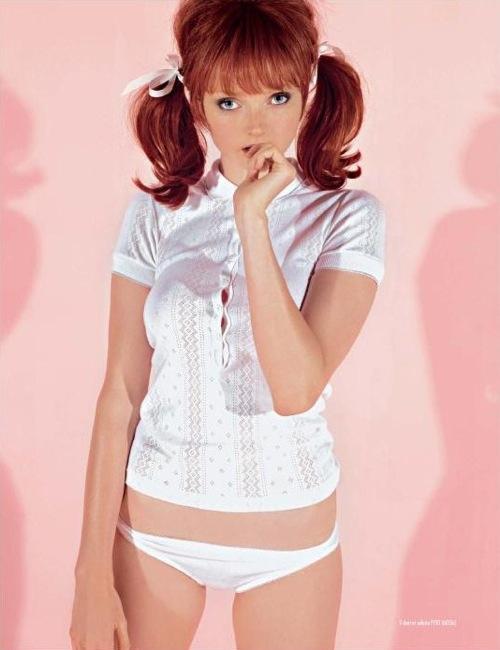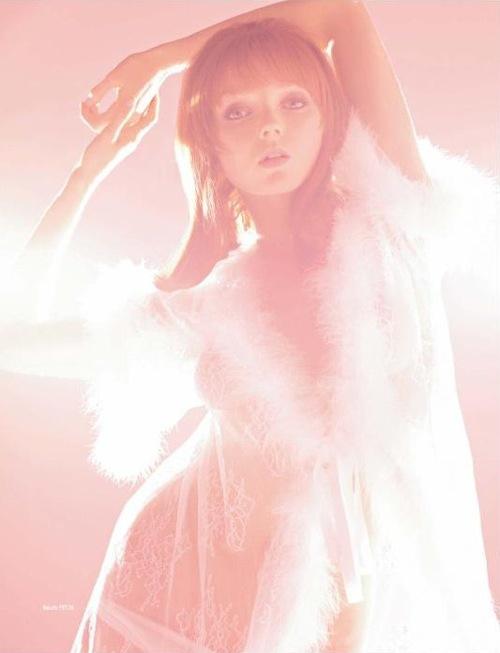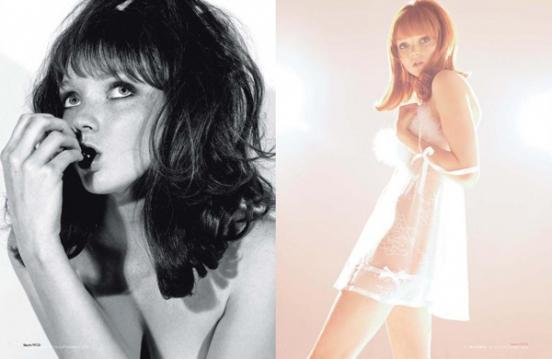 In addition to her novels she attributed much that many actresses would envy. That with Colin Firth, then David Gandhi and now with Jude Law. At least it is known that Lily met with Enrique Murciano.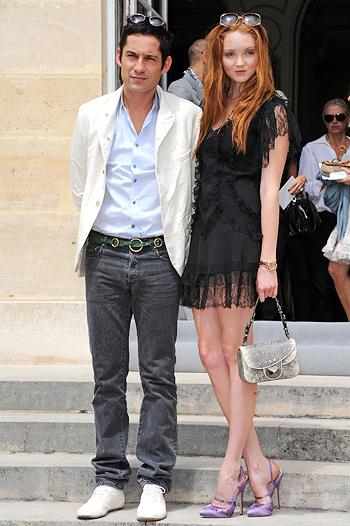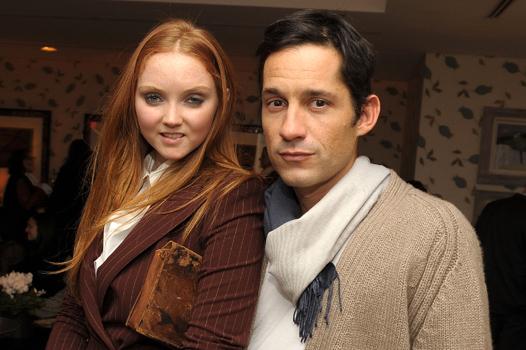 It is said that Jude and Lily were seen at the London club The Box, where according to the visitors, openly flirted with each other, and even kissing. However, Lily's personal life - only to her case. Let chooses the one it sees fit. Yet the choice of boyfriends does not affect its reputation. Lily still clever and beautiful. In addition, it is not only achieved its formation and appearance, but also style. Refined, but interesting.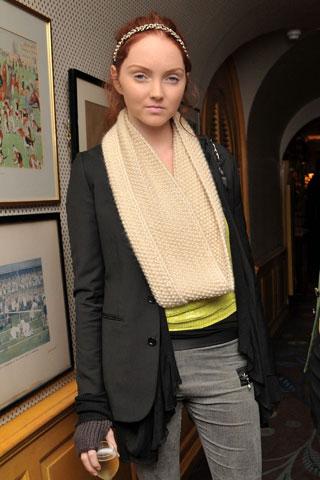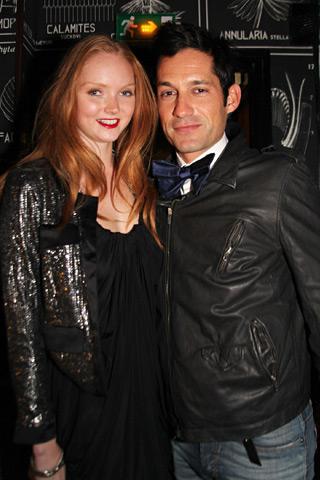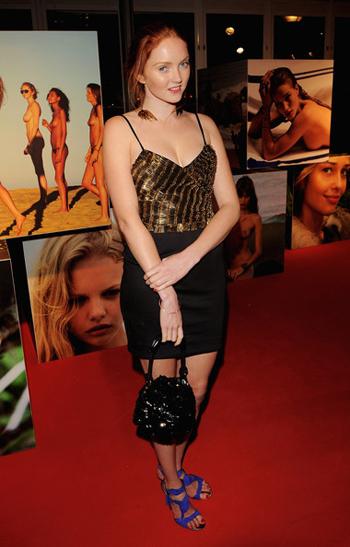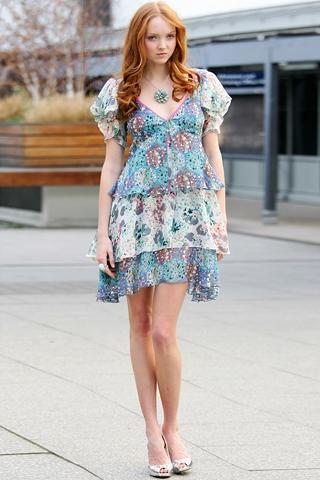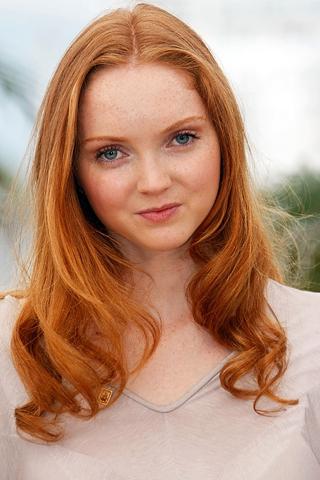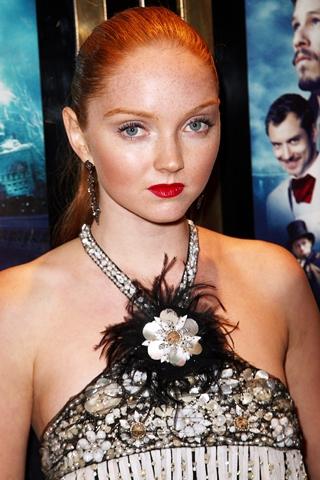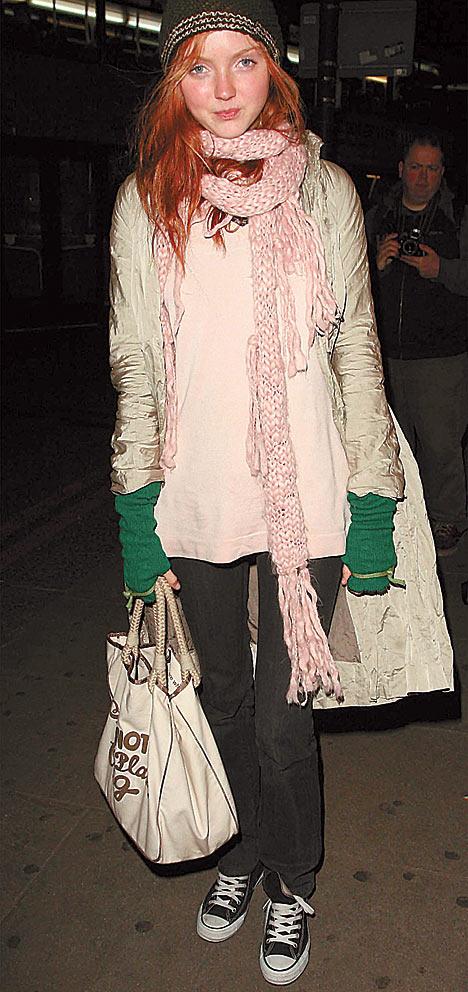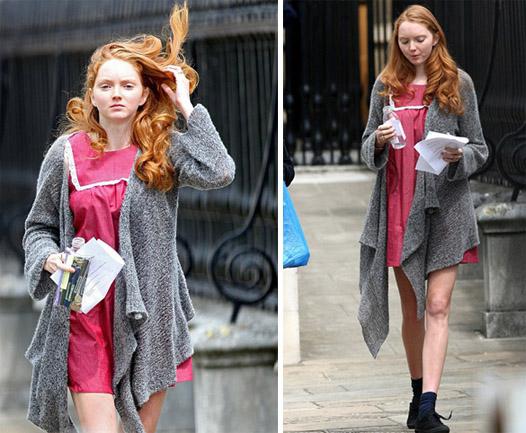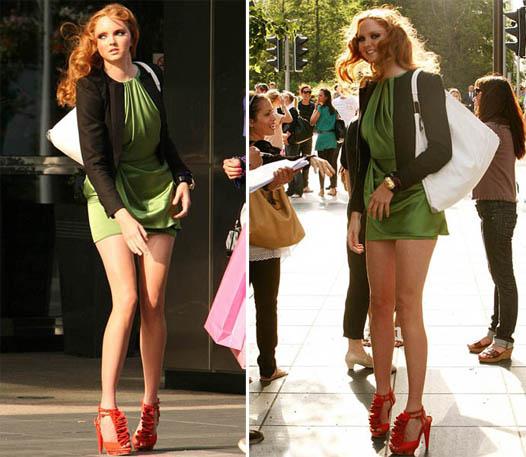 Lily, by the way, is quite high. And she had a large physique.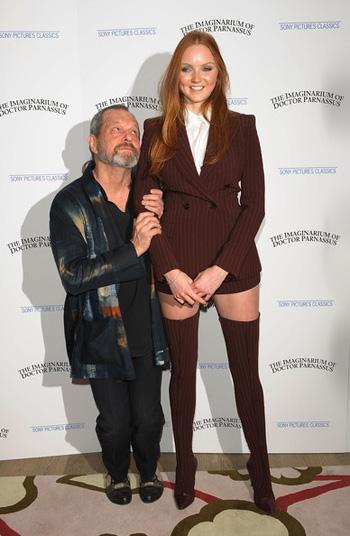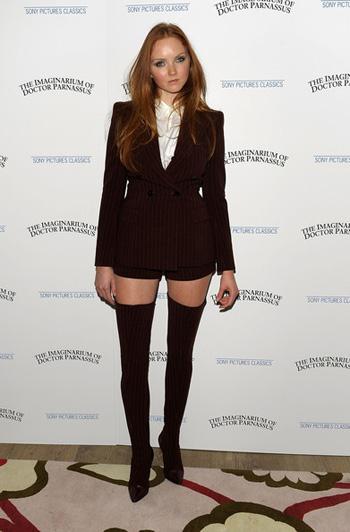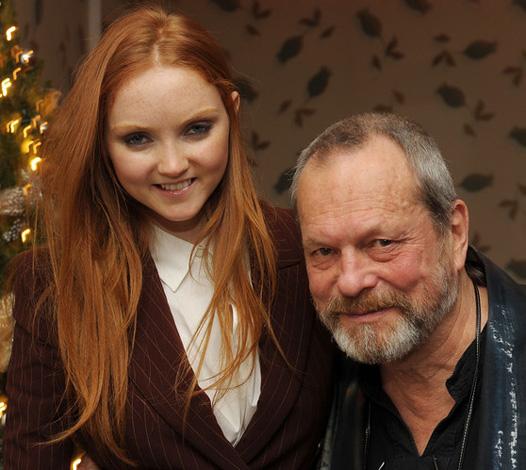 But that does not prevent her to defile on the show. However, it no longer appeared on the podium. Busy with her studies, sessions, acting career.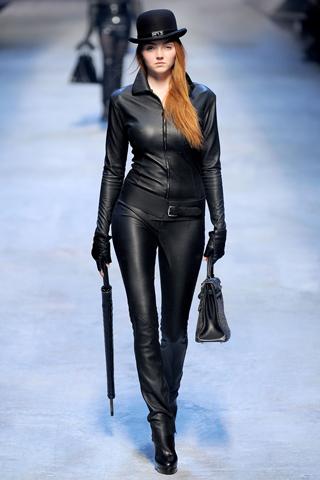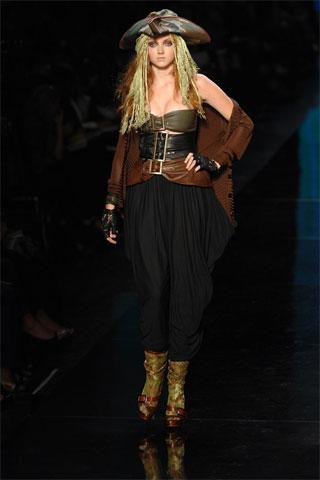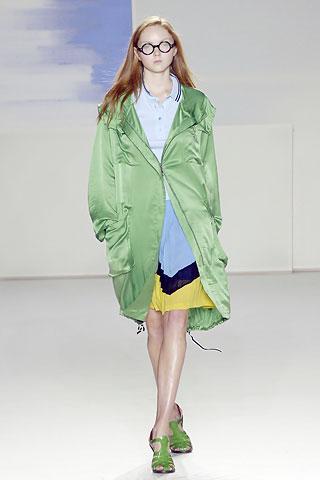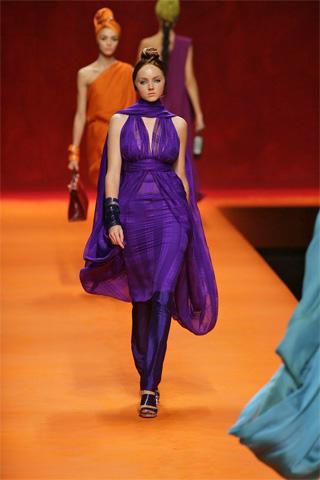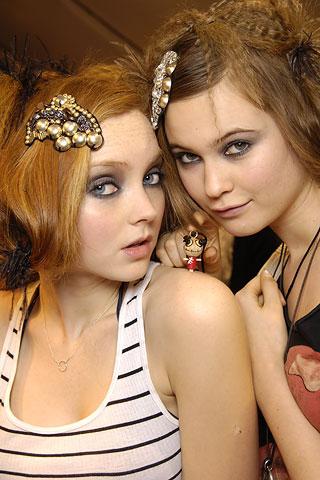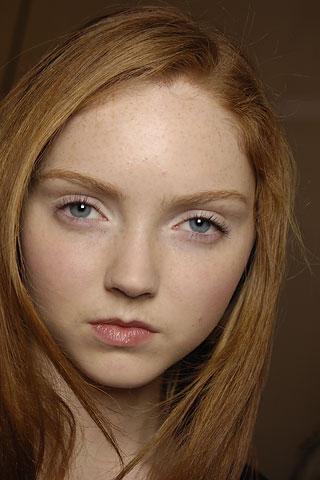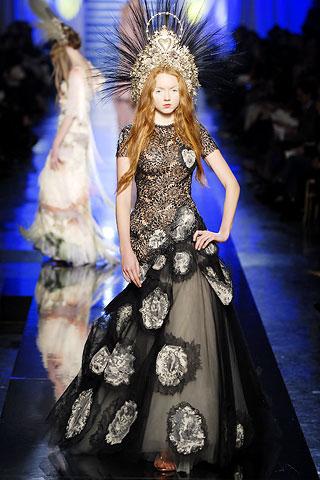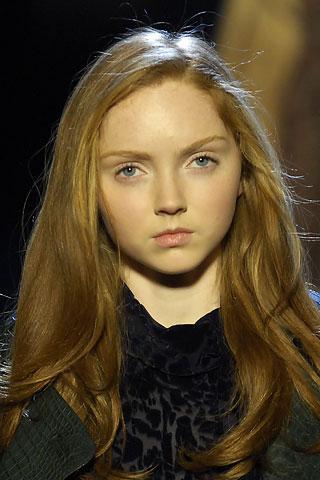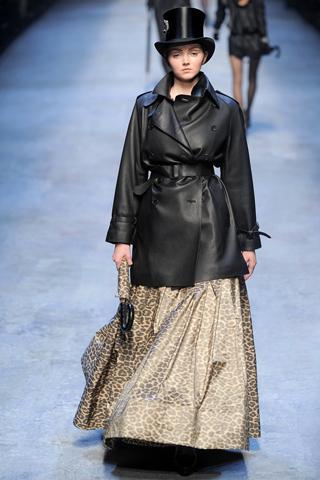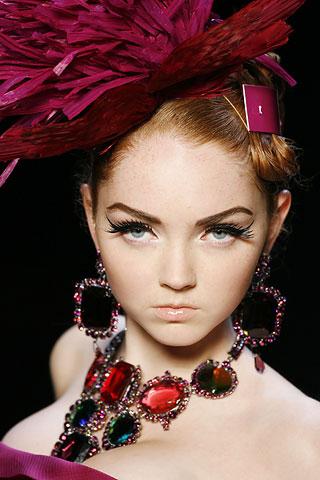 Lily and Marilyn Manson in "Phantasmagoria" which she starred.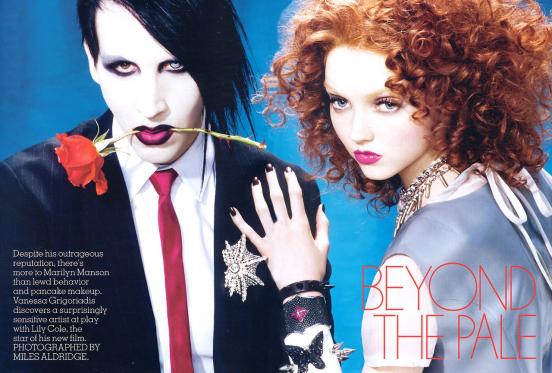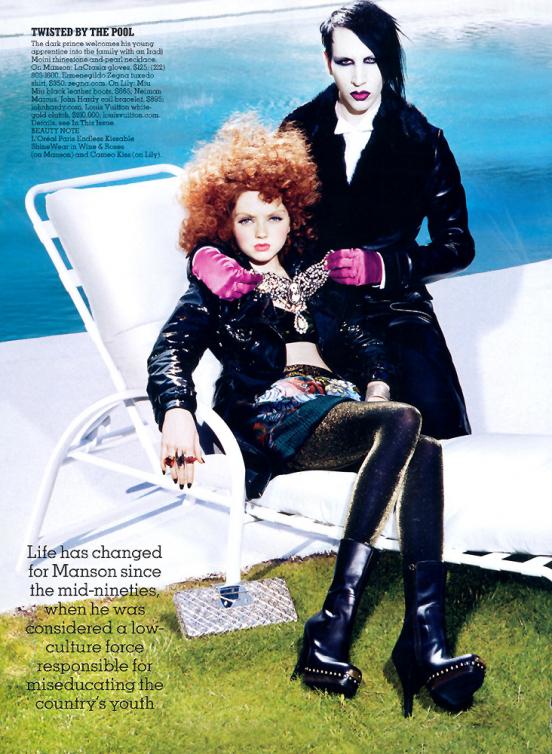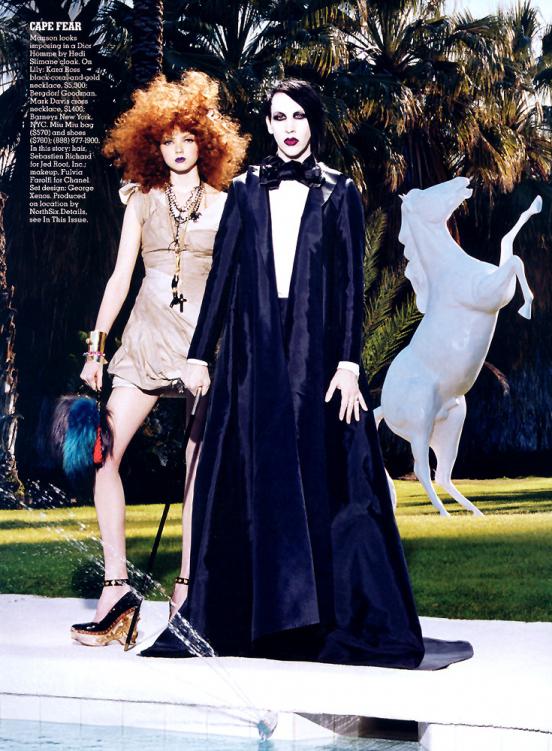 Lily is looking for. Himself, his vocation, boyfriend. Thanks to the fact that it does not lose sight of, like Gemma Ward.
I really like the one saying: "If you do not know where you're going, every road will take you there." In my opinion, the main thing - to choose the road, not a destination. However, I have a bike on which I can always drive to the University.