He - tehnoguru and billionaire founder of microblogging service Twitter, it is - the world-famous supermodel, actress and even - not a couple? Red-haired and Lunolikaya Lily Cole met the beginning of the New Year on the island of bohemian San Bart in the company of Jack Dorsey. Twitter Founder rented luxury yacht, where Cole and invited a few of their closest friends. However, friends of 36-year-old Dorsey spent the least amount of time - much more attention he paid to 25-year-old Lily, who constantly hovered around him.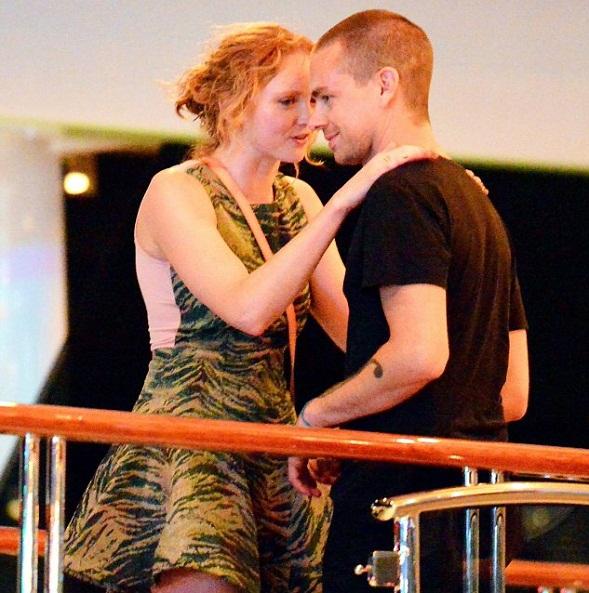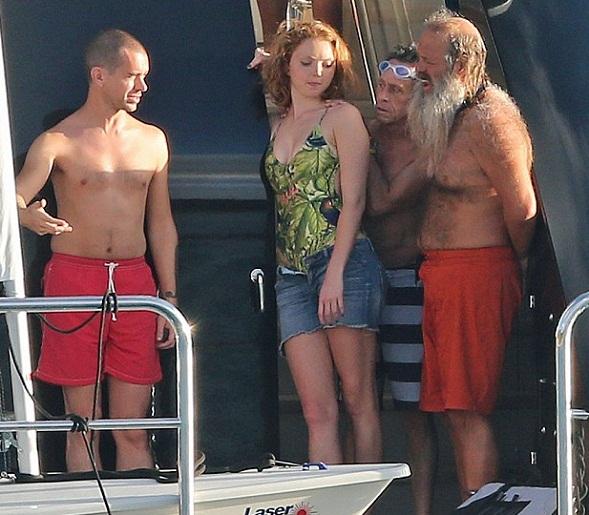 Though Dorsey and older Lily is 11 years old, he looks quite attractive. On the contrary, we can wonder how he fell for her unconventional beauty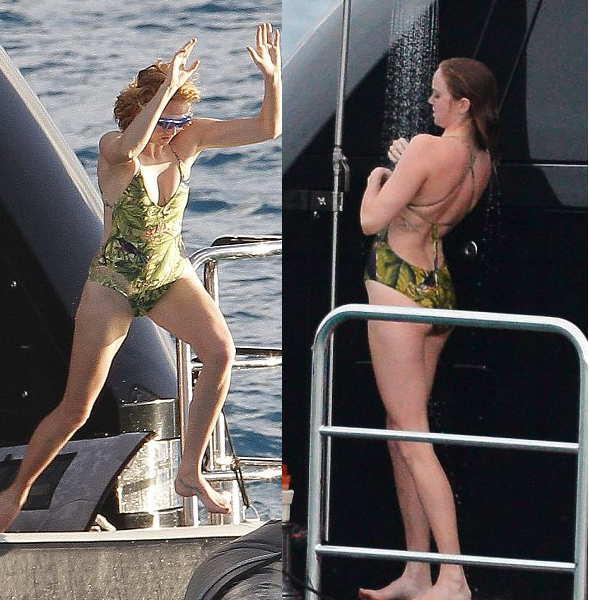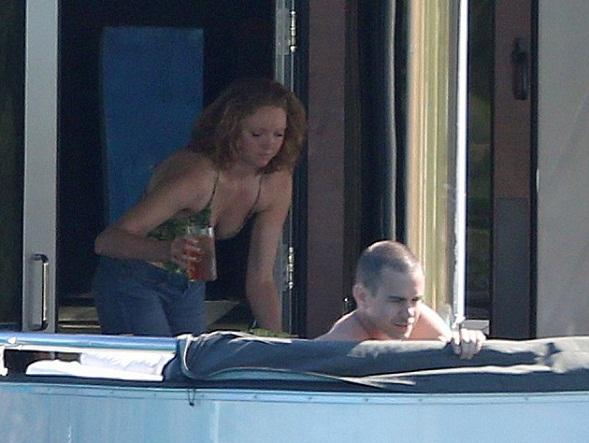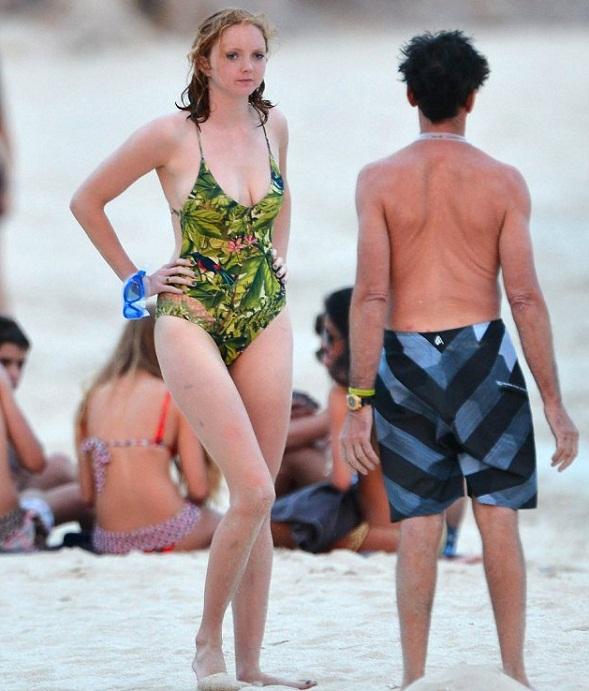 Despite the fact that, according to the latest statistics of Twitter suffered millions in losses, Dorsey is still able nonweak overspend. The yacht, which he rented for a joint holiday with Cole, costing him 240 thousand dollars a week, plus the pricey treats and guest artists. As they say, nice to live not forbid, when the bank account 1 1 millird dollars (it is estimated as many state Jack Dorsey).
Lily was relaxing on a yacht in monokini with floral and herbal prints, who did not hide her new tattoo on his back - in the form of a bird.
Despite the fact that neither the model nor the businessman has not yet confirmed their relationship, everything indicates that they are a couple. Especially since the end of last year, Lily is not bound by any relationship - her romance with actor Enrique Murciano exhausted.