Youth Johnny Depp - it does not desire to be a great actor, and boundless love for music. As acknowledged by Johnny, he never wanted to be an actor, and dreamed of becoming a magnificent rock musician. He specifically left home at age 16, lived in the car buddy, was a laborer on a construction site and composed songs to somehow get closer to his dream, and not follow the usual circle of life "school-Institute-work-family."
He started playing in one of the simple amateur groups, which soon broke up. But Johnny did not give up and in 4 years (ie up to 20 years) participated in a 14 "garage bands" that just as the first group Depp broke.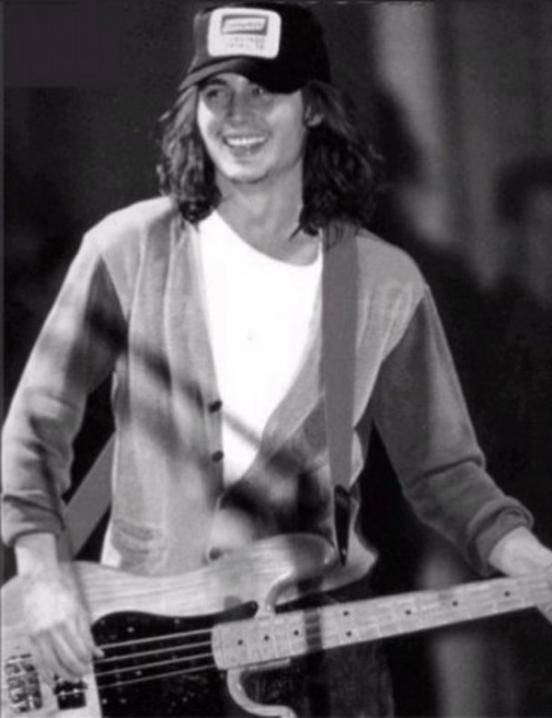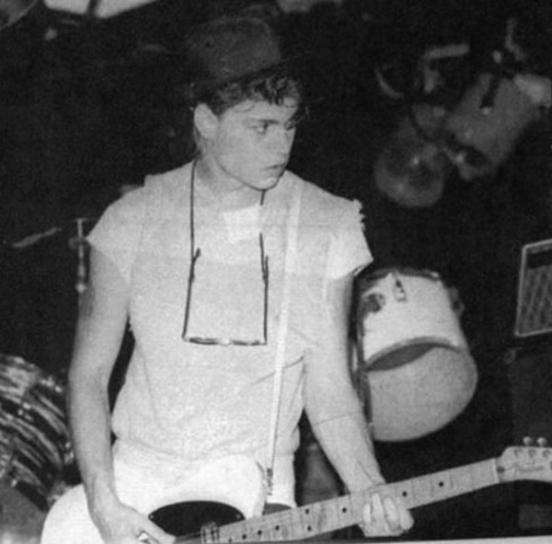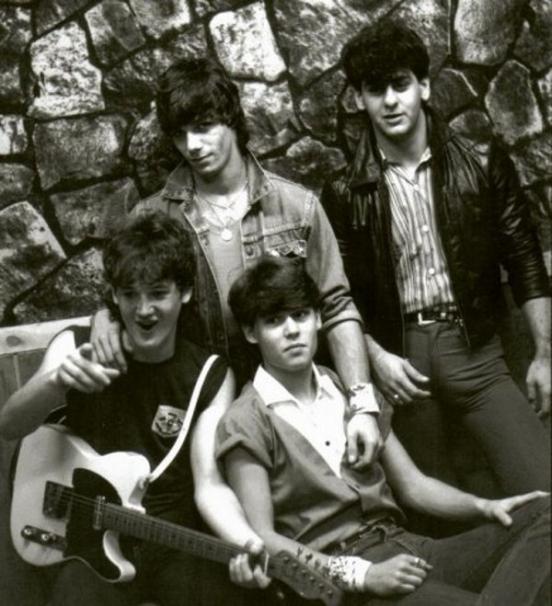 In 20 years, Johnny lucky lucky, and he became a guitarist in a band called semi «The Kids», which has become quite well known in America. Through this collective Johnny Depp realized what success. He did not care nothing but music and he thought of continuing a career in music, though Depp did not know what was waiting for him in the future ... Group «The Kids» has become the darling of the great musician Iggy Pop, so almost all concerts Iggy at the time was under the "heating" «The Kids».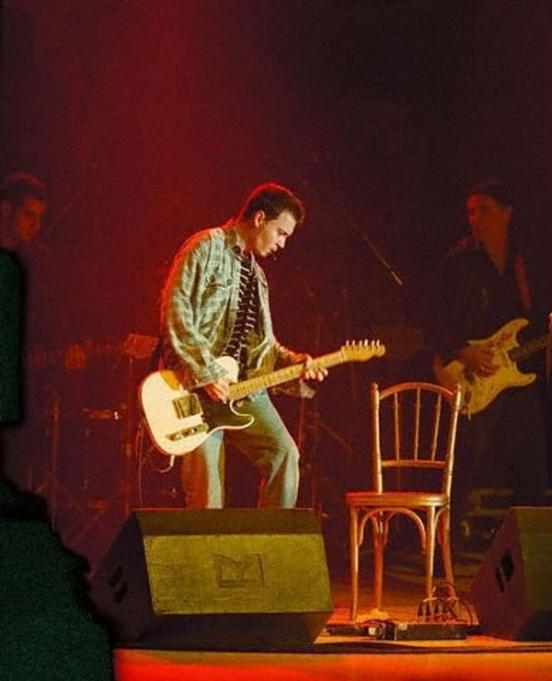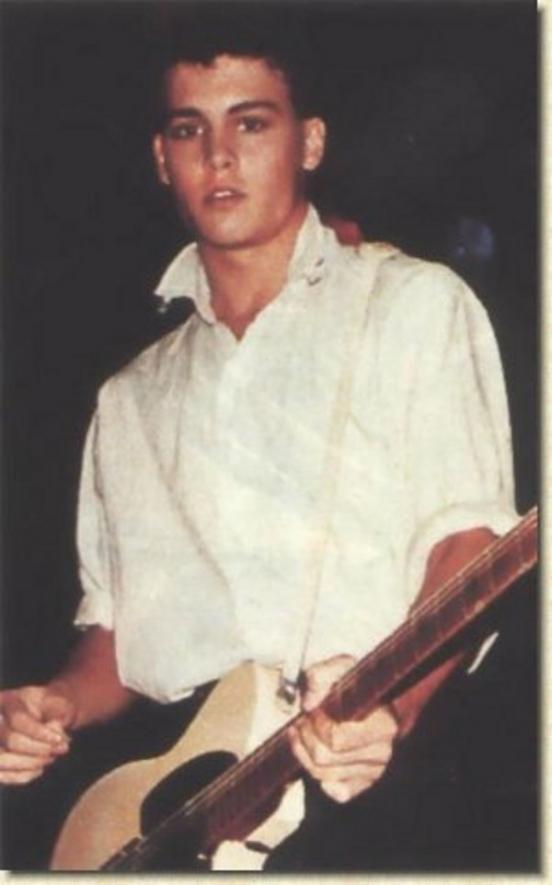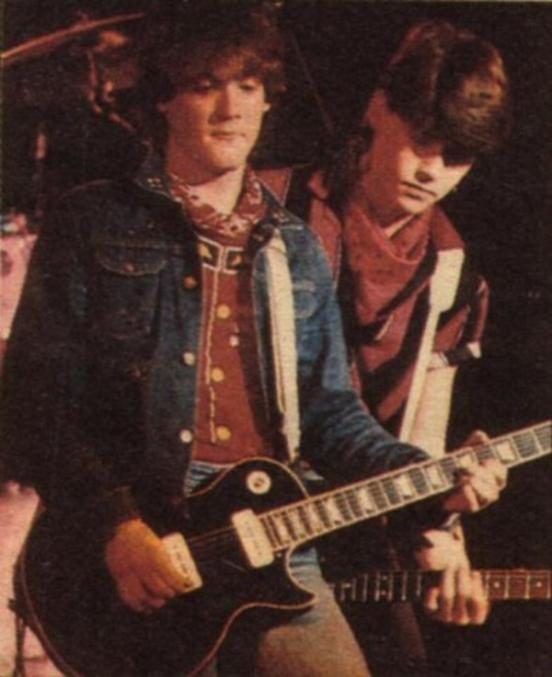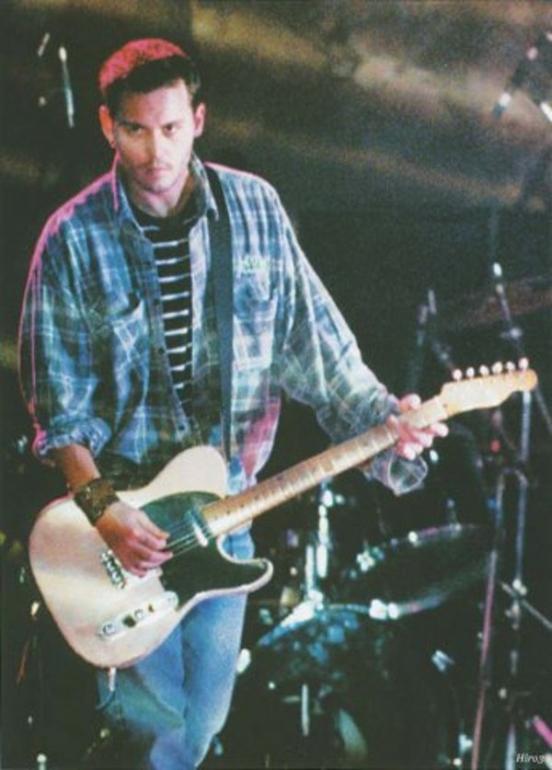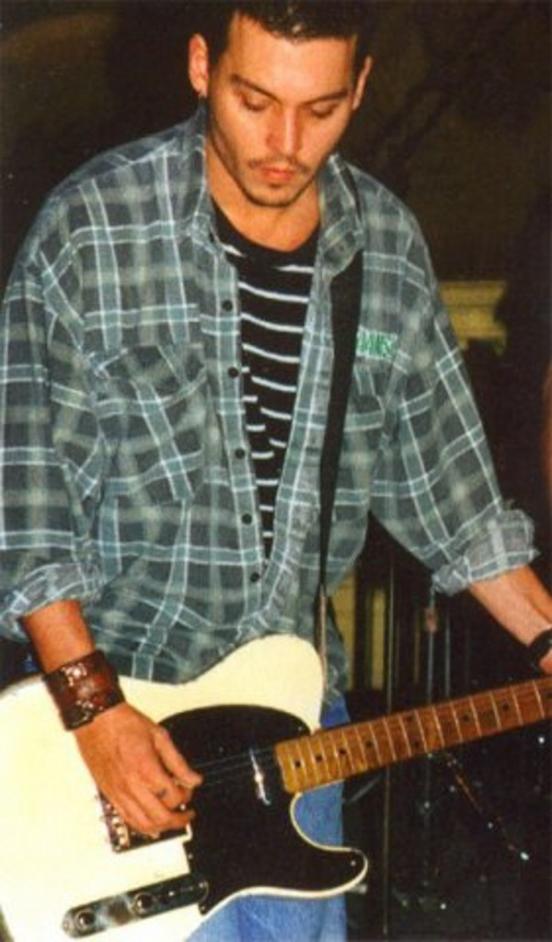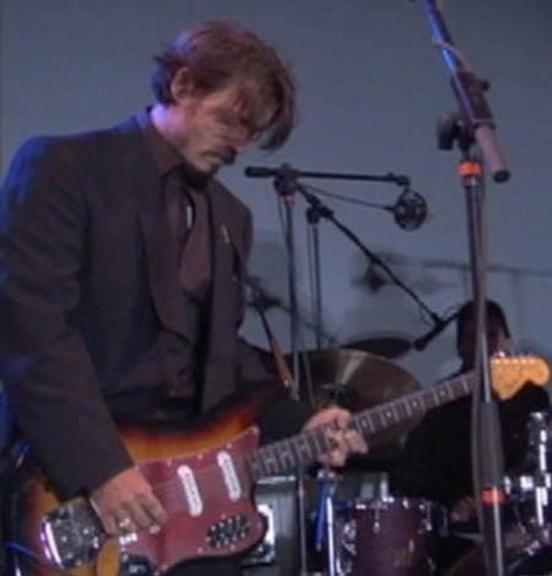 But despite the enormous success, nothing but love Johnny did not get the public. Not enough money, and the future actor was selling pens over the phone, carried the pizza and dug ditches. All this did not last long, as his marriage to Lori Ellison - the sister of one of the musicians «The Kids». The girl could not stand this life and went away from Johnny to someone, and to Nicolas Cage, who advised Lori without Johnny go to his agent and try his hand at the movies. Thanks to Johnny Cage began completely different life and career, which we all know. Our Johnny decided to be an actor.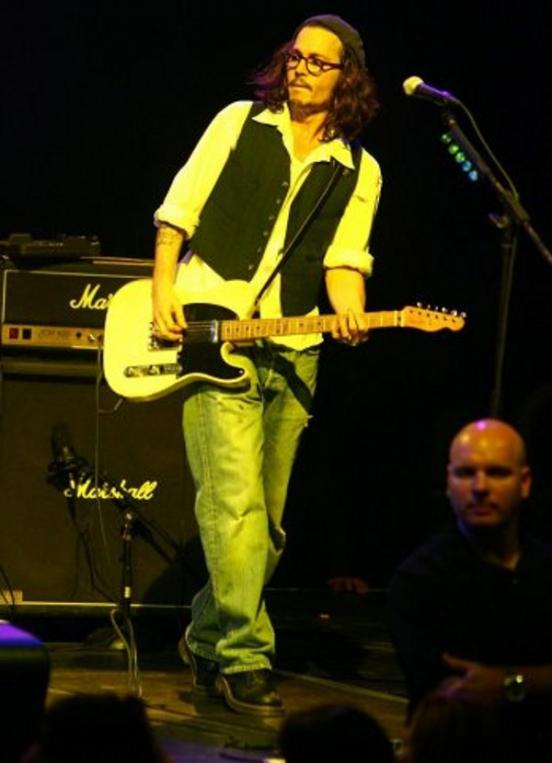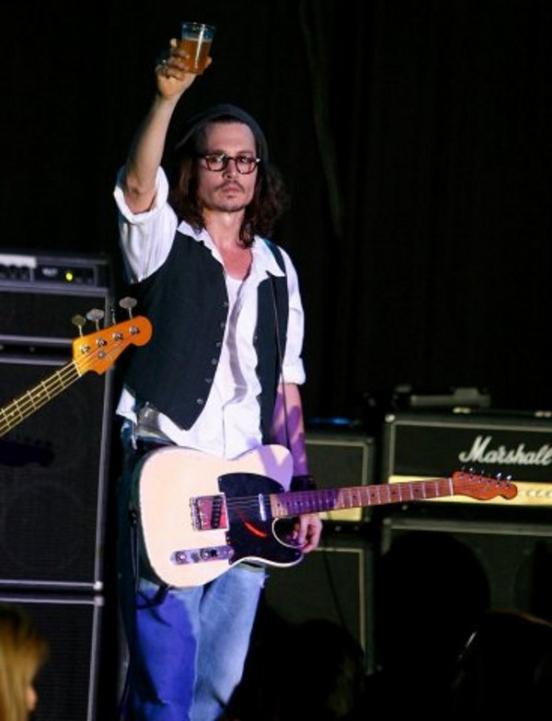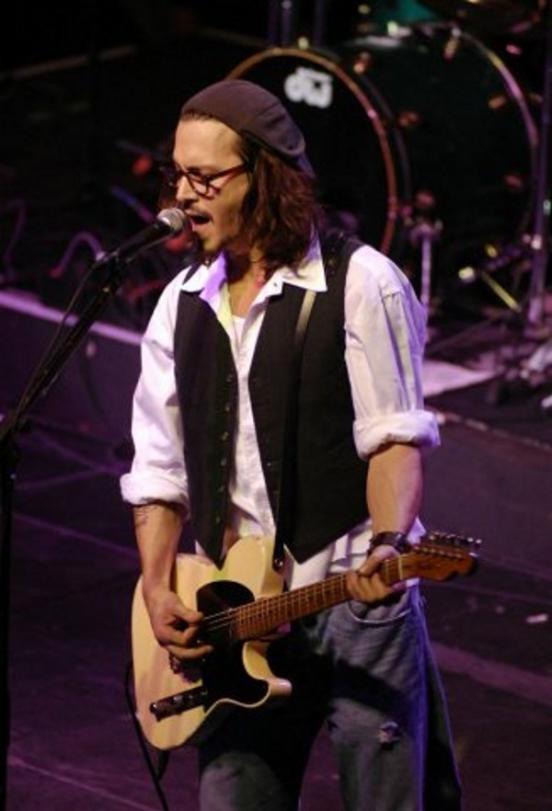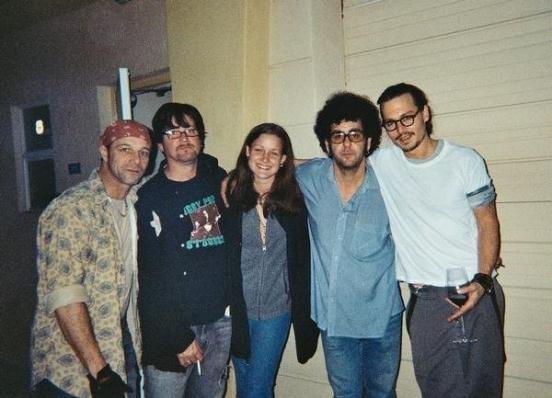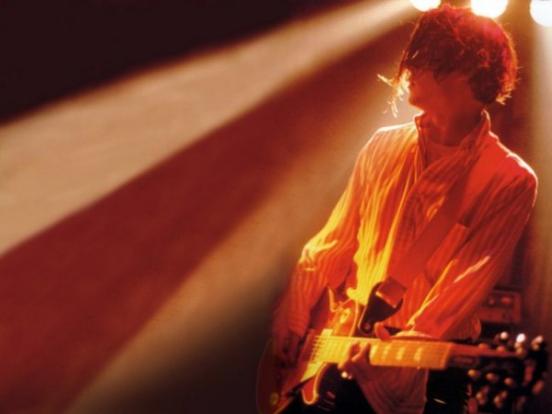 But even years later, Johnny did not forget about the music. Not only that, he married a French singer Vanessa Paradis, he is also a member of the «P», which involved not only Joe, but Gibby Gaines, Bill Carter, Steve Jones and Sal Yankey, who have a long musical career in popularity.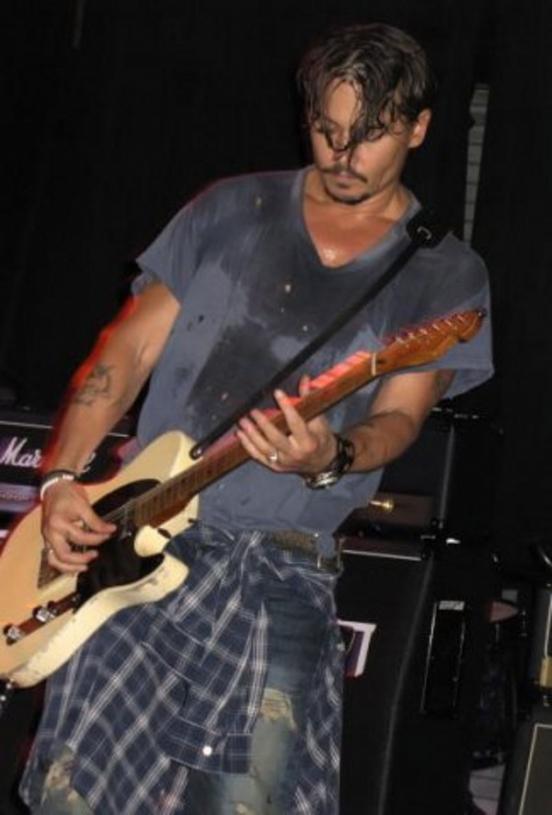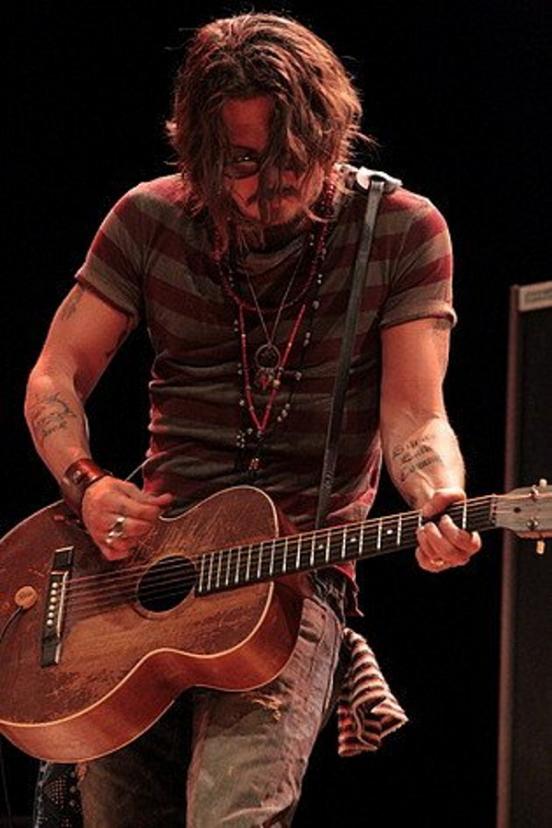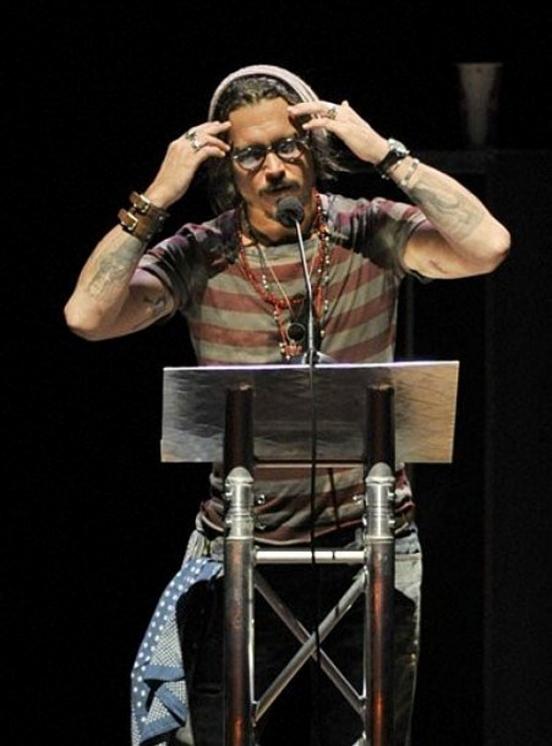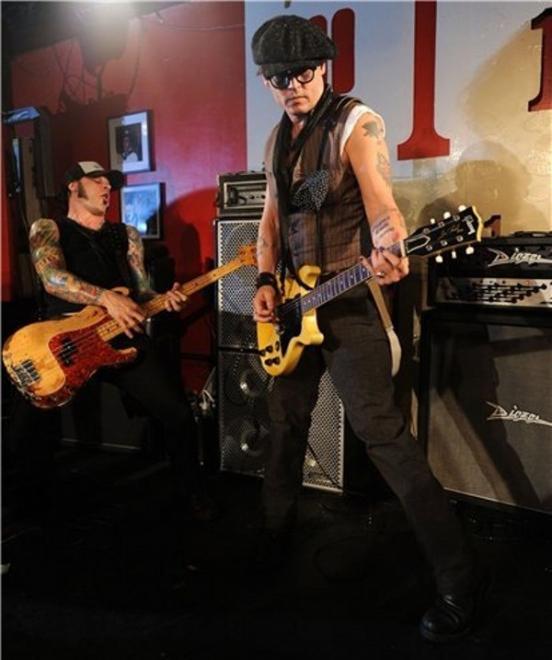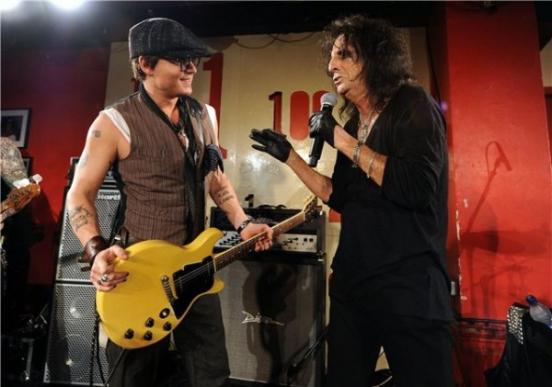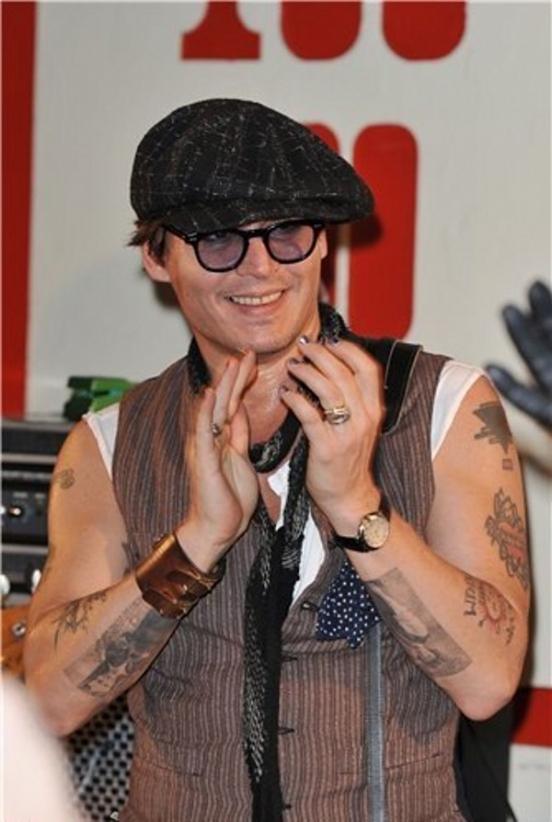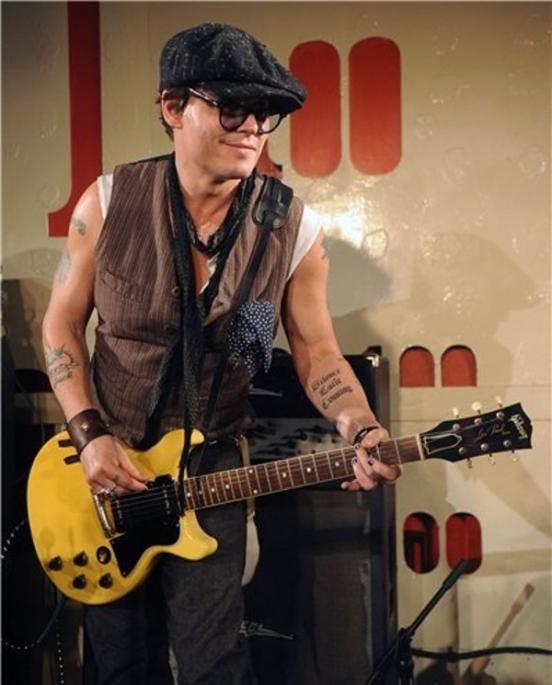 I certainly wish that Johnny did not work with the music, but in the film industry, he shines very brightly. Who knows if he stayed a musician, what would be next? And so we can admire his characters who are just incredibly good! His acting talent, coupled with good looks gave a remarkable result. While Johnny called "King of the movie" too early, but it is well done and removed even at 48 years old, although he could entirely leave the family, as did, for example, his colleague at the "Tourist" Angelina Jolie. Now planned new film starring Johnny "Dark Shadows," in which he will turn into a vampire. I wonder if he can outshine the young Robert Pattinson and become the idol of all the "vampiromanok"?