In 1984, Paul Reubens (Paul Reubens) was looking for a director for the film "The Big Adventure Pee - Wee." Rubens, who for 15 years worked on the conceptual art project, desperate to find someone to whom he could entrust such work. So he decided to do so, as is done in Los Angeles, he began searching for a party. One of the guests just recently watched "Frankenweenie" 1984 years- cartoon film by Tim Burton (Tim Burton) on the resurrection of the dog.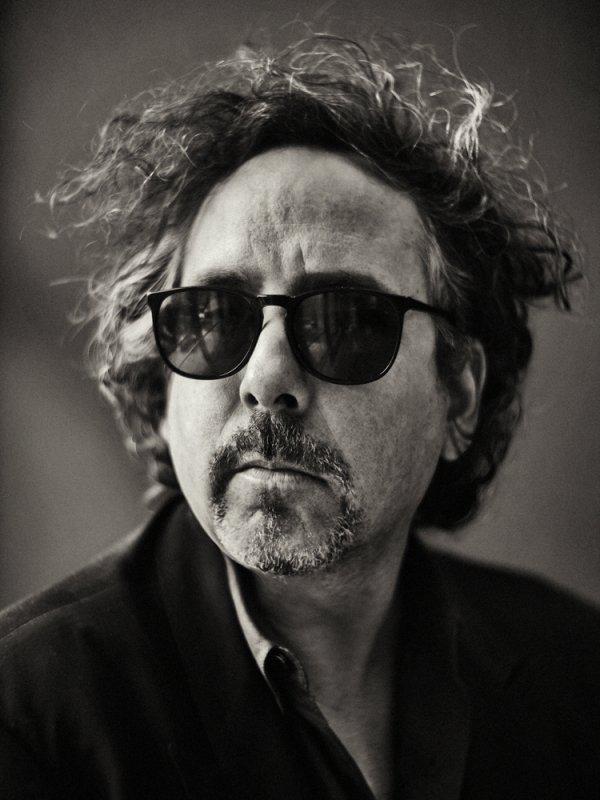 Tim Burton did not have experience with feature films, but the two immediately hit it off. At the time, Burton was only 25, he got a job, and he and Rubens followed by their strange but hilarious film grossed at the box office more than 40 million dollars.
Now, to find work, Burton did not need to rely on the parties. For long 30 years he spent behind the camera, his films have not lost fountain of emotions - a delicate balance between melancholy, humor and horror, that his works betray a certain mysterious gothic beauty and surrealism. 51-year-old director wrote, directed and produced more than 20 paintings. Between 1988 and 1996, he directed "Beetlejuice" (1988), "Batman" (1989), "Edward Scissorhands" (1990), "Batman Returns" (1992), "The Nightmare Before Christmas" (1993), "Ed Wood "(1994), and" Mars Attacks "(1996). In the same period he began working with Johnny Depp (Johnny Depp), who starred in seven films directed - this friendship had changed them both.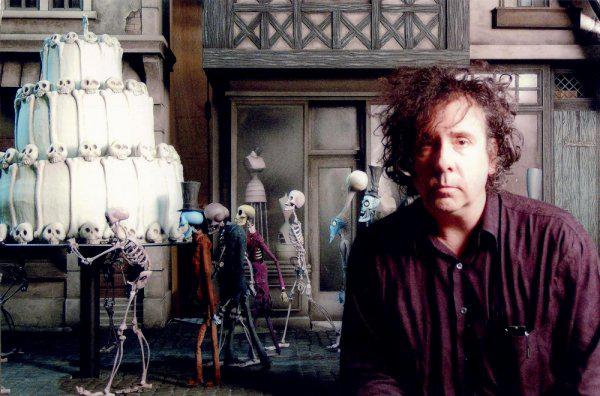 Tim Burton grew up in California, and he often spoke as a child, he found the true essence of daily life - parents, teachers, school breakfast - were to him much worse than the monsters of the movies. What is a zombie dogs as compared to the real threats such as dullness and loss? Celebrities born Burton outcasts are in perpetual search of its essence and, in some way, disfigure themselves. His fairy tales end with a little dirtier than the Hans Christian Anderson.
Last November, the New York Museum of Modern Art Burton noted not only for his work in film, but also as an artist, holding a large collection of paintings - including a version of Jack Skellington, Edward Scissorhands, Sweeney Todd and Batman. His next film, "Alice in Wonderland» (Alice in Wonderland) - this is an exciting semi-animated adventure which starred Mia Wasikowska, Johnny Depp, Helena Bonham Carter (Burton's wife), Anne Hathaway and Crispin Glover.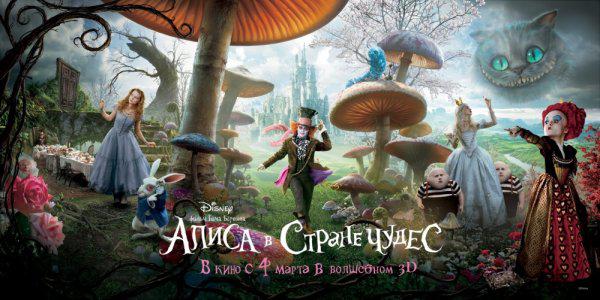 Danny Elfman (Danny Elfman), who wrote the music for the work of Burton since their work on the film "Big Adventure Pee - Wee," recently spoke with the famous director about his artistic career and about his real fear.
Q .: Well, we start. Know that you can pause and continue again, you can even change your answer to the question, if you do not like what you said. You are free to suggest topics. No pressure.
A .: I'm not going to change anything, let it be a stream of consciousness.
Q .: Then let's start with the most simple. As a child, what film director and what made you most impressed by?
A .: Well, being a big fan of horror movies, I like the movies at Universal and Japanese sci-fi movies. And then I was fond of Italian paintings, such as movies Mario Bava (Mario Bava).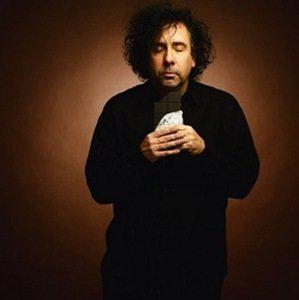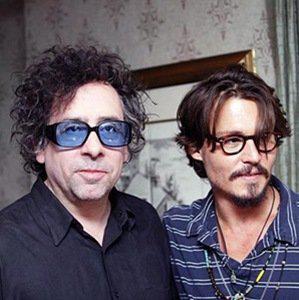 Q .: What movie of all viewed remember you the most?
About .: «Black Sunday» (1960) Bava made a lasting impression on me. I remember once in Los Angeles, I spent the weekend watching horror movies. After watching two or more films in a row, you enter a state similar to sleep. And at three o'clock in the morning I started watching «Black Sunday». It felt as if I am in my subconscious, in a dream, one might even say, hallucinating. I think I'm one of the few fans who like the dubbing of foreign films. I like movies dubbed or Fillini Bava, since it adds a surreal view. I prefer dubbing, because the images are so strong that they do not want to be distracted by the subtitles.
Q .: Did you have nightmares after watching horror movies?
A .: I did not have nightmares from movies. I remember when I was 3, my father said that I was scared, but I was never afraid. You know, I'm much more afraid of his family and real life. For me it was a big nightmare if someone makes Me to go to school or to have breakfast. I would wake up in a cold sweat from these problems. I think that movies may help to understand these things and help to feel more comfortable. I was really scared when I first looked «The Exorcist» (1973), but I did not have nightmares. Such images, as in the «Black Sunday» remain with you. I always admire them.
Q .: Your answer made me recall the monsters of our childhood. How, in your opinion, they look at the background of the modern monsters?
A .: What I like the old monster, is the fact that they have a strong image. I believe that many modern monsters too intrusive. They have so many tentacles, and God knows what they expire image. You're missing an important element, the presence of a human being - like Boris Karloff (Boris Karloff), which is, basically, playing monsters. Even «Creature From the Black Lagoon» (1954), when the actor hid a solid suit, you feel that it is a man. I think it's important. Trying to create a character with emotions is always an interesting challenge. This can be done and it should be done.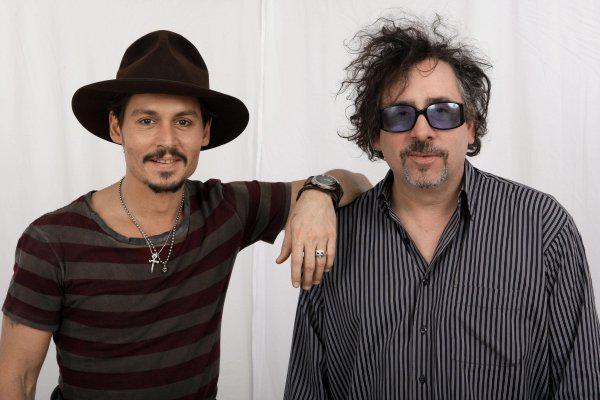 Q .: You once said that the monsters are usually more sincere than the people around them. You now continue to think so?
Oh yeah. It's like society. We kind of monster equate to an individual who absorbs the bureaucracy. In the past, even in the creation of films with studios, we could do business with people as individuals. Now we are dealing with a vague bureaucracy where no one is responsible for anything, if there are problems. (laughs) I think it will only get worse over the years.
Q .: I can see, there is definitely a nostalgia for the early cinema. Some old movies really "cling" and others - no.
A .: Of course, there are films that do not make a positive impression. But there are those who we really adore. Perhaps the development was much faster, but in the old movies the story is slow, it gradually sneaks into your consciousness. When you look at old movies, you do not think about making an episode quickly ended.
Q .: And so our children hard to watch old pictures, because they expect to see a story that does not exist.
A .: Yeah, right. Even before children begin consciously to watch movies, they are already familiar with video games and all the rest, where the plot is developing rapidly. So the meaning of the slow narrative has disappeared. It is a pity that it happened, because in these movies was something introspective, which made it possible to dream.
Q .: As a child you loved to spend time in cemeteries, is not it? I guess this is due to the fact that there is peace and tranquility reigns. Such trips help you to know yourself inside.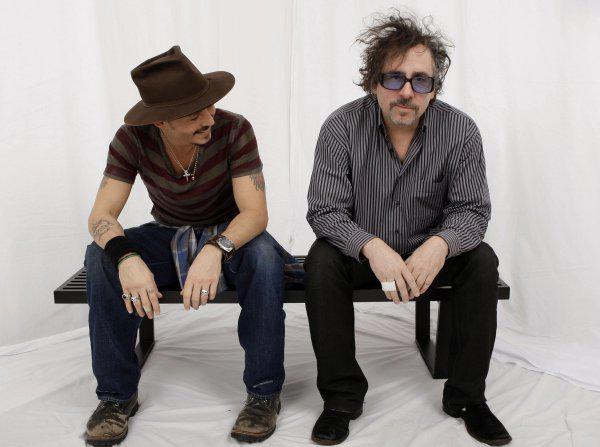 A .: People think that such campaigns is not normal, but in fact it's very exciting. In this there is some mystery contact life and death, where you should not be.
Q .: Have you ever - well, just a little - believe in ghosts?
Oh yeah. I've seen some things and feel them. And I think many people can say the same thing, but they keep silent. I do not go and do not say that I stole a UFO or what I saw ghosts.
Q .: You overtaken sense of victimization in the cemeteries?
A .: You feel the energy. Many talk about cemeteries as a handful of the dead, it is goose. But for me, this energy - not scary and dark. This has some positive meaning. As for me, this is the right idea. This celebration. It is fun and fun - the light and life. We talked about this when making «Corpse Bride» (2005). Of course, it's more related to the customs of the celebration of the Day of the dead, as it carries a lot of positives.
Q .: A long time ago, we visited one of the rooms of CTS Studios, where the stories, haunted child. Do you remember? All of the studio told us about it, so we decided to stay a little bit in the room. And nothing happened. You have ever had experience with ghosts?
A .: I was in a hotel in Venice, where it is rumored, was a ghost.
Q .: You set out to visit such a place?
A .: I think that no matter how much you try, you have nothing. These things happen when you are open for this, but you do not think about them. So no, I have never had a session.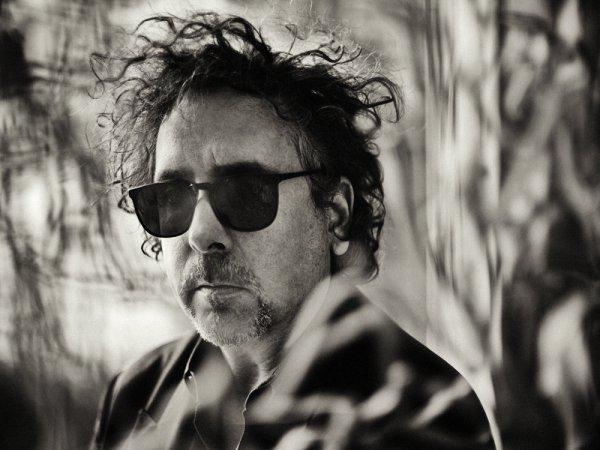 Q .: I would like to ask you about Vincent Price (Vincent Price). When we met you, you said he was your hero. And then I saw your short animated film «Vincent» (1982), which have inspired the actor. You have long nurtured the idea?
A .: Probably, it all started with a sense of watching his films. I felt connected to him, and this relationship has helped me to go through life. I laid out my thoughts in a form similar to the book of fairy tales, and just decided to send his work to Vincent. I did not even know what will happen next. I thought that he did not pay attention to my ideas, but the answer came quickly enough, and he seemed to understand me. I felt great. He saw me not just as a fan, it was very important to me. It's hard to make so that your project works, but even harder to meet his idol. You do not know what it really is. Perhaps he is a complete asshole. But Vincent Price was great, and despite the fact that the film was short, he supported me and helped him shoot. This was my first experience in the world of cinema, and it was positive. When life gives a crack, all you need to do is remember these moments - surreal, special moments - and this will be your support. Learn someone like Vincent Price, who was in the movie business a million years, and to see that it was very interesting and curious man - the actor is so fond of art that gave a lot of artwork college in eastern Los Angeles - it helps to keep on afloat when you're completely exhausted.
Q .: The School of Art epiphany dawned on you, and you will no longer draw, as required by the teacher. What exactly happened?
A .: It happened at a farmers market. We went there to draw portraits of passers-by. I just sat there in disbelief and tried to paint the way I was taught. And then I just mentally sent to hell. And he was like my mind exploded, as if on drugs. This to me would never happen. From the moment I started to paint in a different way. I did not paint better, I just painted differently. What happened, I was freed from the dogmas of art. It reminded me of how to draw children. All children's drawings look great. But at some point, children start to draw better or cease to paint at all. All because of what someone once said they do not know how to draw - but that does not mean that they can not. I learned to stick to his own view of things, and allowed him to develop. Since then I have been waiting for that this insight will come back, but this has not happened yet. At least, it happened once. (laughs) It all happened in a moment, and drawings immediately changed.
Q .: Then, if not strange, you become an animator Disney. Although you do not fit the pattern of your talents have not gone unnoticed.
A .: Yes, it was another strange period in my life. If something like that happened at another time, I would have most likely been fired. At that time the company had no specific goals, and I was under the wing of the great animator Glen Keane (Glen Keane). I was his assistant, and he tried to teach me to draw foxes and other small animals, but I was not fit for the job. In the end, and the management is realized, but instead to fire me, they gave me other projects because they liked my drawings. This went on for a year. And then a couple of years I drew wherever he wanted. But it was a very creative period in my life, because in a few years there were «The Nightmare Before Christmas» and «Vincent».
Q .: I do not know, or many of your fans are aware of how you are passionate about painting and art. When I talk, I started writing music for the film «The Nightmare Before Christmas», people are surprised that there was no script. Instead we had the idea, and a series of drawings.
A .: That is why I am very grateful to the Museum of Modern Art for its exhibition. In them there is no division into categories: film, art, photography, etc. They are trying to show that it is - just a process, and that there are many ways to achieve the desired. I think that we both hate categorization. People are always trying to put you in a box, to define something one. And every time you do something, you fight. Exhibition at the Museum of Modern Art show that different approaches are parts of one whole - the idea - and it does not matter whether it's text, or a picture, or music.
Q .: I would like to talk about another of your hidden talent - writing poems and texts. When I started coming up with the music for «The Nightmare Before Christmas», I was surprised that you had to write some passages, which later merged into wonderful songs.
A .: When I was a kid, I loved Dr. Seuss (Dr. Seuss). His works were felt kind of simplicity and poetry of nature that really struck me. I have always admired the ease with which people can work, although it is a very difficult job.
Q .: Now let's talk about the period of your life when you were working on the film «Batman». It was only your third feature film, so you were still a newcomer to this area. You had no business acumen. And as I recall, it was a huge swing. The budget is at the time, it was also great. How do you cope with all this?
A .: It helped that we were shooting the film in England. While there is not much happening events. You could really focus on work, not wasting time on unnecessary conversations. Although it was a big-budget project, he kept out of public attention.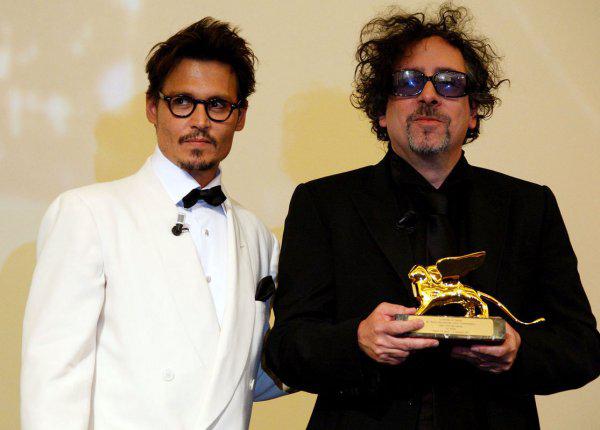 Q .: And you were protected.
A .: Slightly. Jack Nicholson (Jack Nicholson) - a real star. It made me very protected. He has a lot of connections, and when people started to annoy me increased attention, interfering with the work, he used them, so I can safely create. In general, he supported me very much.
Q .: I've always wondered: do you set about «Edward Scissorhands» immediately after the film «Batman» because they wanted to work on the project easier?
A .: Maybe. But the strangest thing is that to make a low-budget film after «Batman» was very hard. Everyone thought that I would shoot another "big" movie, but it was not so. In Florida, I even wanted to give a million dollars, because I removed the «Batman». So I had a lot of things to pull away, to make the film. And yes, I was happy to go back to small projects. Now they have become even worse. When I was working on «Batman», I did not hear the word "franchise". He even was not in the dictionary.
Q .: That's right. About «Scissorhands», you are from the beginning believed in Johnny Depp. At that time, he appeared only in the TV series "21 Jump Street». As I recall, you are even forced to take on the role of someone else. As you can see in Johnny real talent?
A .: It is for this reason. Acquainted with him, I realized that he was perceived as an idol of youth, but in reality it is not so. These are two different things - the way it is perceived by society and who he really is. It is the same as Edward himself: "I am not what people think about me. I'm someone else ».
Q .: And you will immediately understand everything after meeting him?
O, sure. I can say that he immediately understood the role. You always feel if a person understands the dynamics. Johnny «Tiger Beat» (American youth magazine), even if the whole world sees it that - as the village in a youth magazine. It is hidden a lot of emotion. And I am in some way sad when it happens to people.
Q .: You are known for creating incredible scenery and images, using the least possible effects - maybe with the exception of «Mars Attacks!», And even then people have perfectly understood your characters. And here was a film «Alice in Wonderland», which was quite different. What was it like to work on it?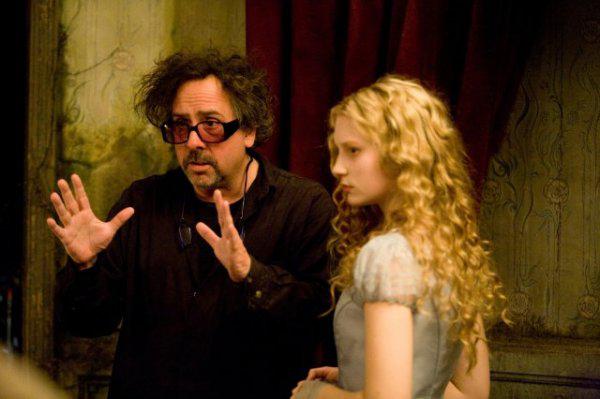 A .: This movie I created not so like everyone else. Usually, I try to feel the scene, understand its meaning. This is the first thing the viewer sees. And now it will be the last thing that you'll see. It is like in the movie «Alice in Wonderland». All completely messed up. You understand that in the end the film will be a little different than it is in the process, since the installation adds a lot of elements. All the images in your head and the screen may not look exactly as it was intended. I think it is hard work, because you can not see how a frame is received until the end of the filming process. Even when we were working on «The Nightmare Before Christmas» or above the «Corpse Bride», we were immediately ready footage. So it can be determined whether the left as it was intended. And everything very differently.
Q .: Well, let's finish our interview in small associations.