In his new collection of cruise season in 2013 Oscar de la Renta again proves that accentuated waist, skirts and luxurious refinement will be relevant at all times. Although there is a place for pants in the collection, but even this "male" part of the wardrobe is still very feminine.
The basis of Oscar de la Renta Resort 2013 are contrasts: lush vibrant colors and restrained monochromatic shades, exotic patterns, geometric prints and floral romantic pattern. If you thought that Gucci was a flower garden, it is not. Oscar de la Renta "cultivate" their "flower bed" is much more diverse. Only one dress in the form of iris is worth. Half of its cruise collection can be called luxurious bouquet and amaze with its colors, freshness and endless summer holiday mood.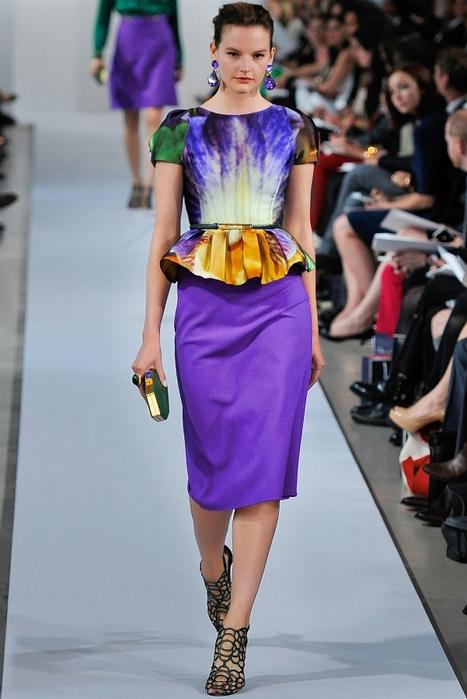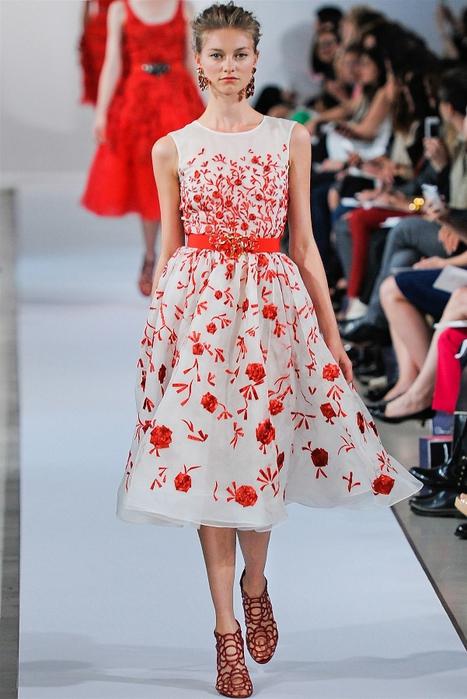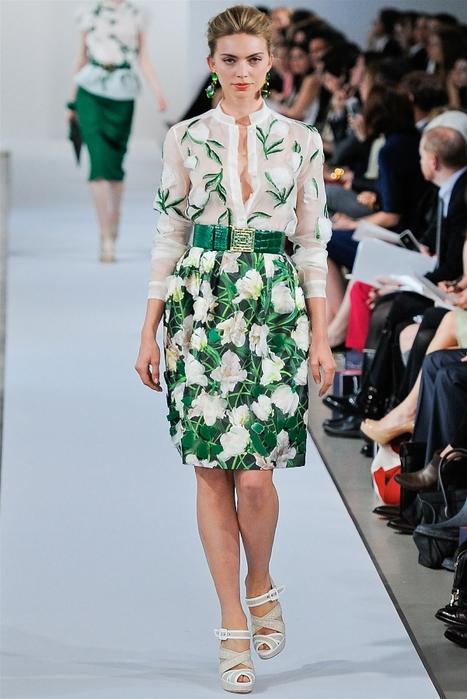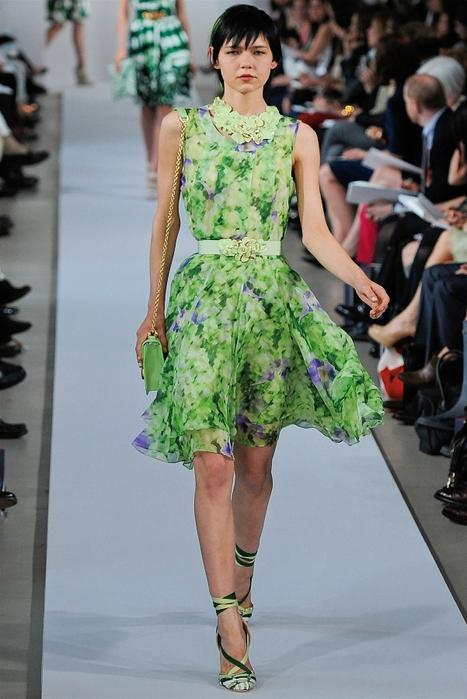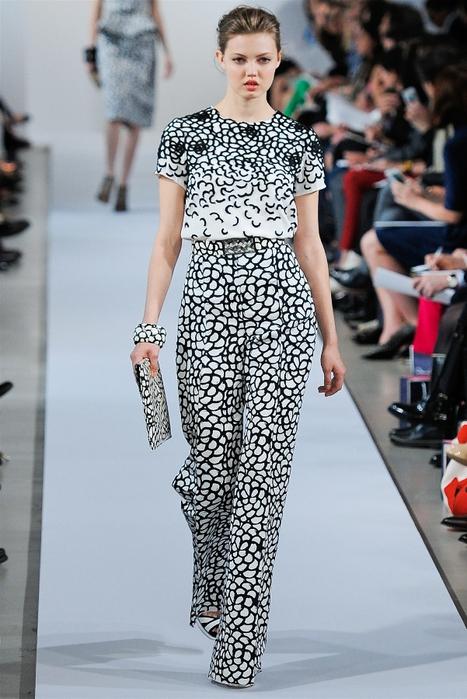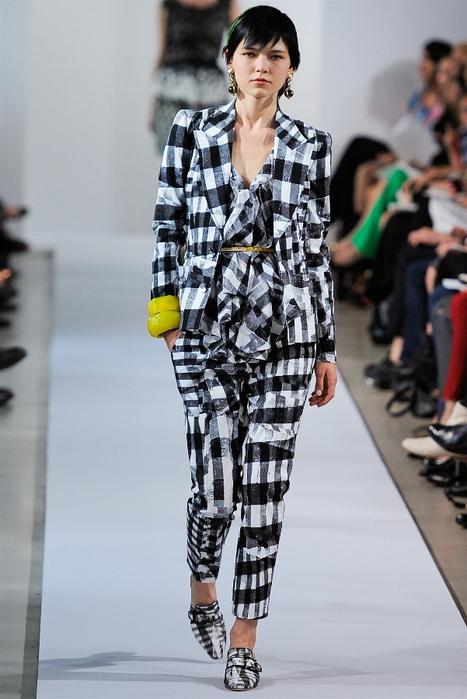 How mentioned, feminine dresses in this collection go hand in hand with a jacket, trousers and skirts rather strict forms, the severity of which, however, negate the prints, patterns and colors.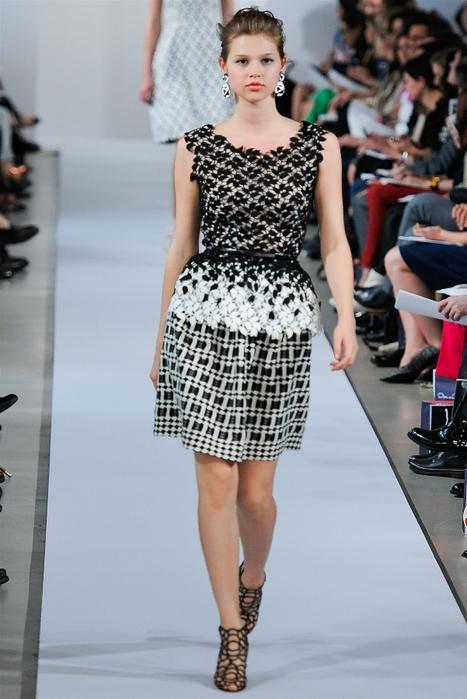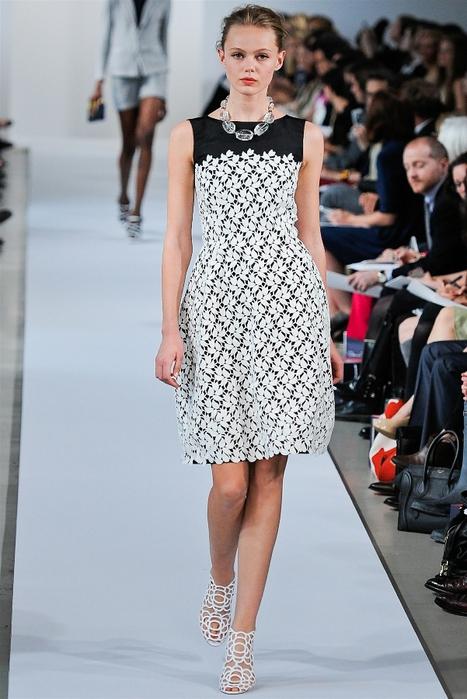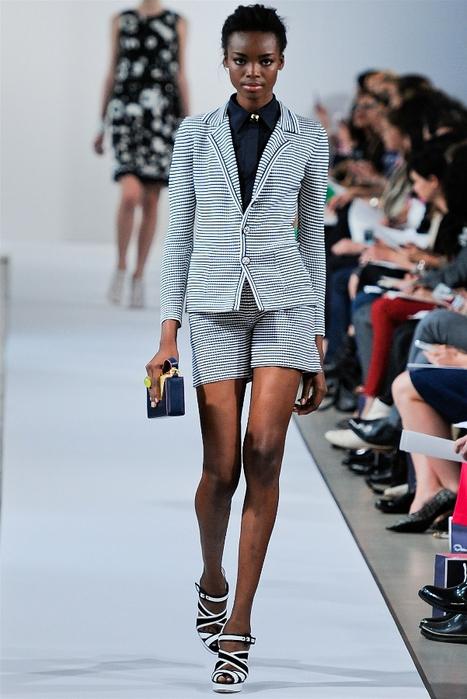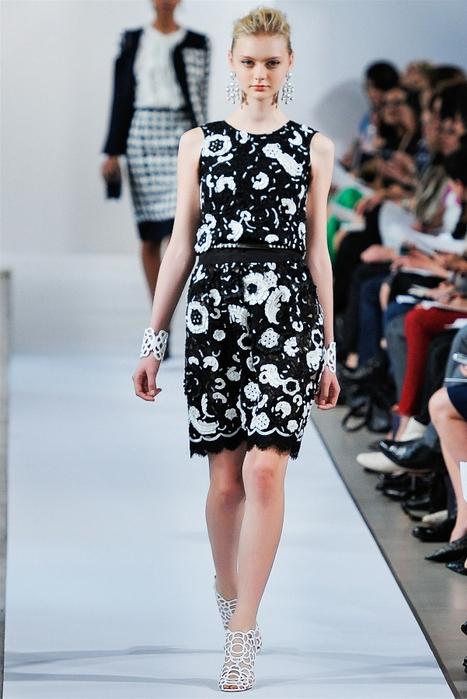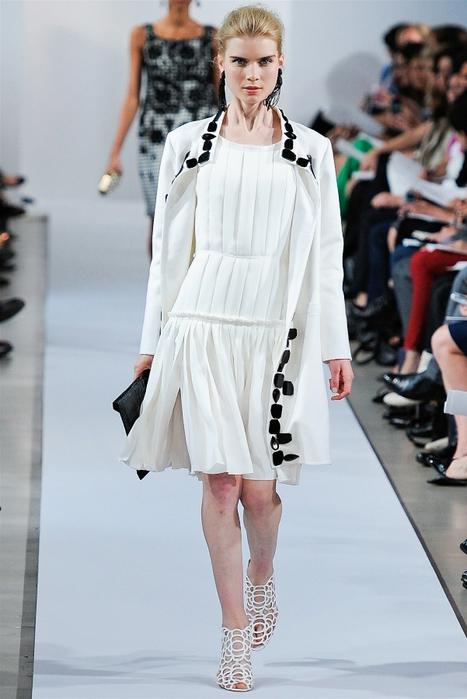 The main material of this collection is cotton, which was a surprise, but it's so cool beaten here that looks are present luxury fabrics and is sometimes very difficult to find in a luxury clothing presented.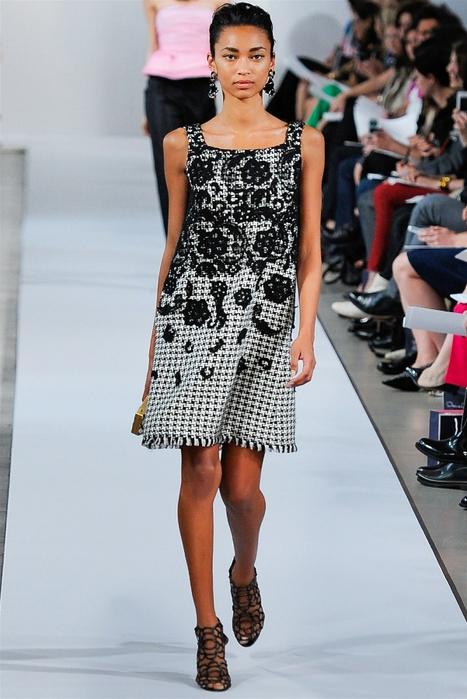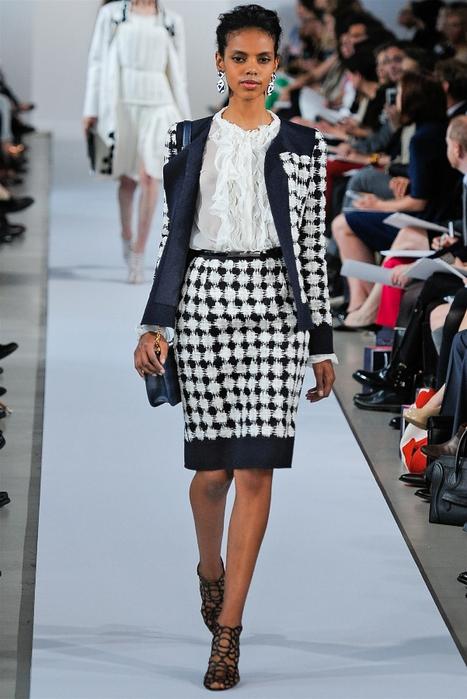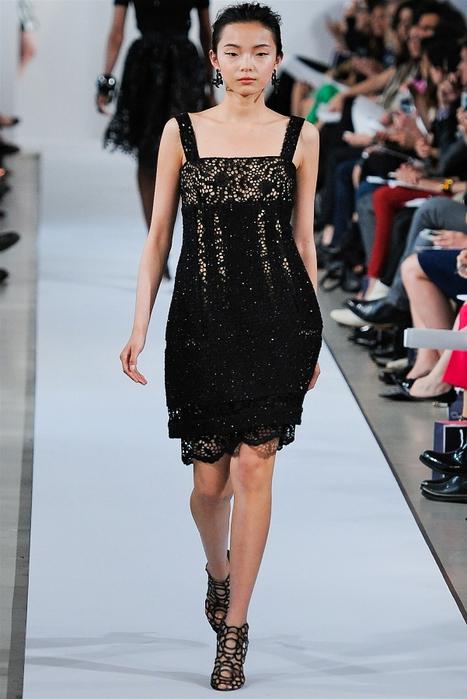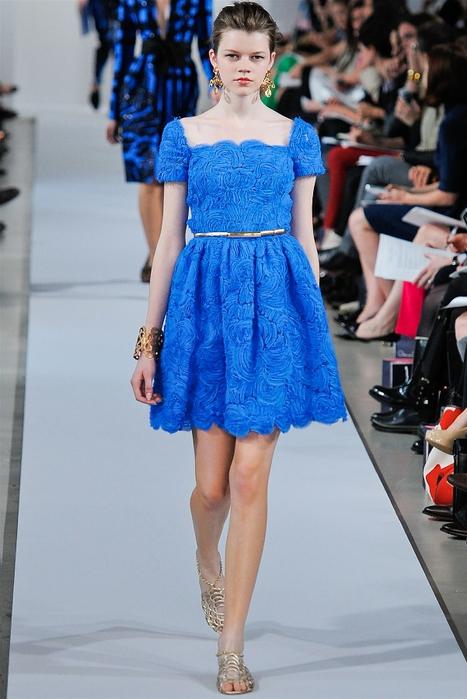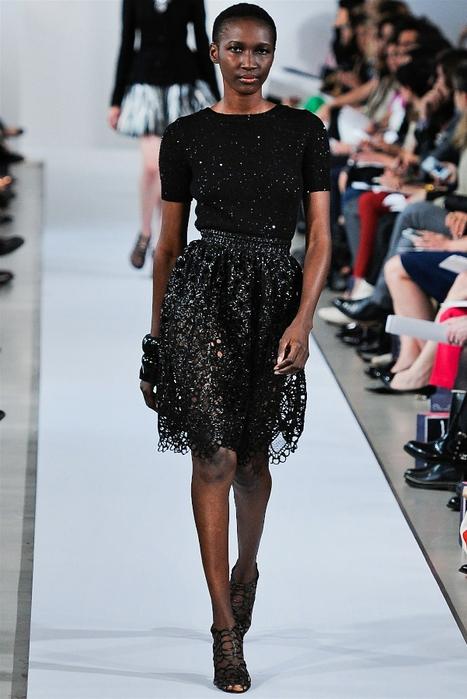 Things Oscar de la Renta Resort 2013 perfectly combined with each other, all the images from the day before and evening cocktail perfectly suited for any luxury resort.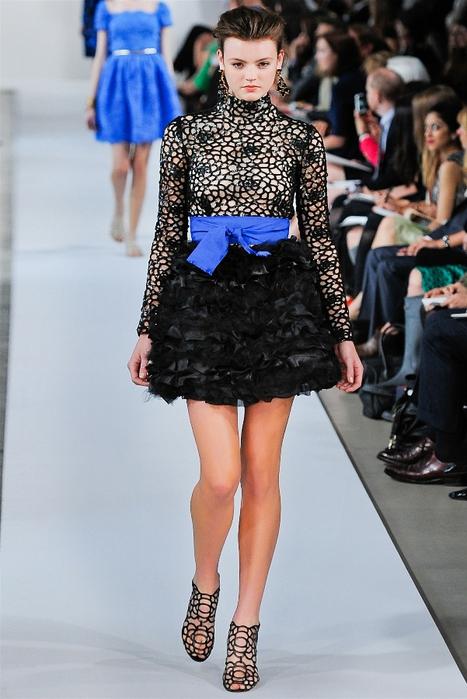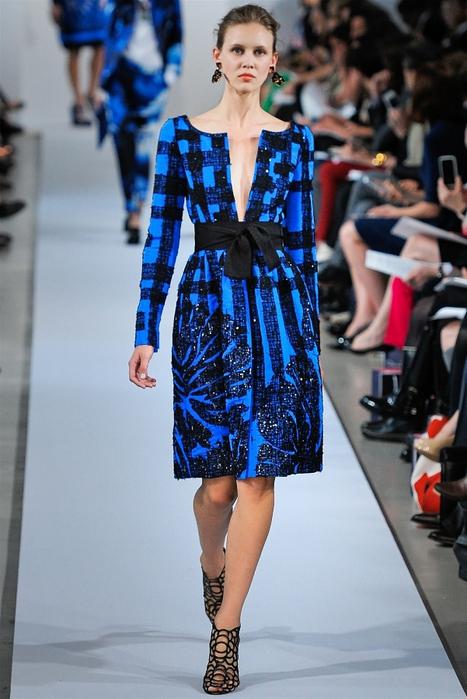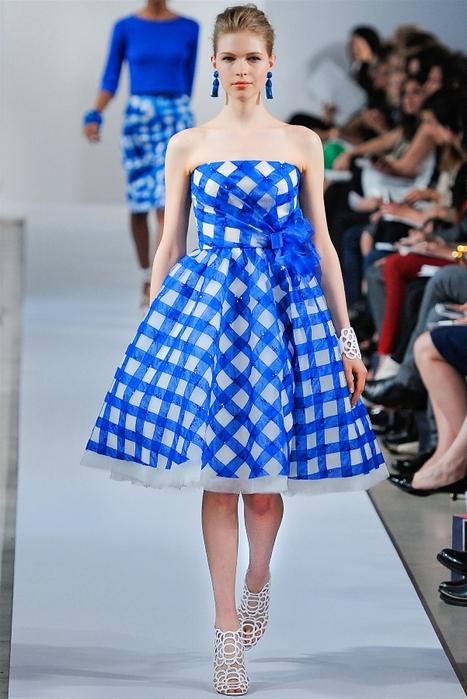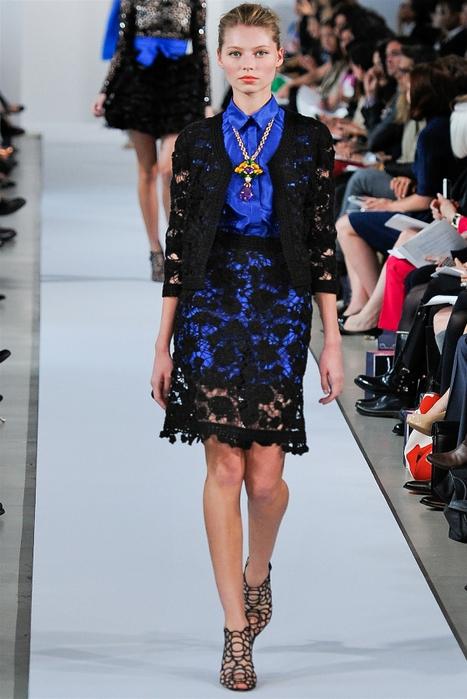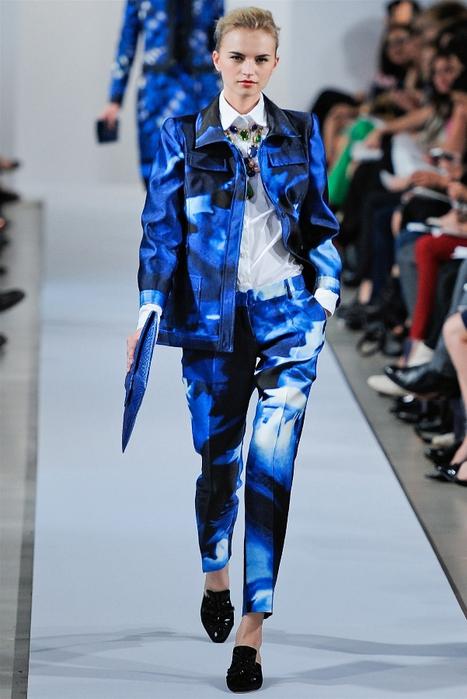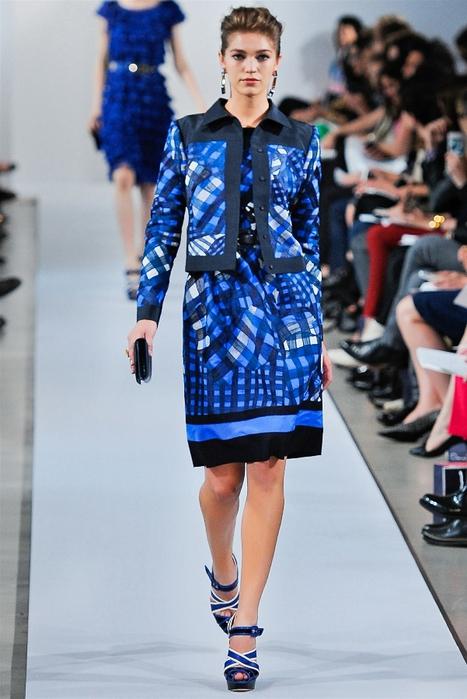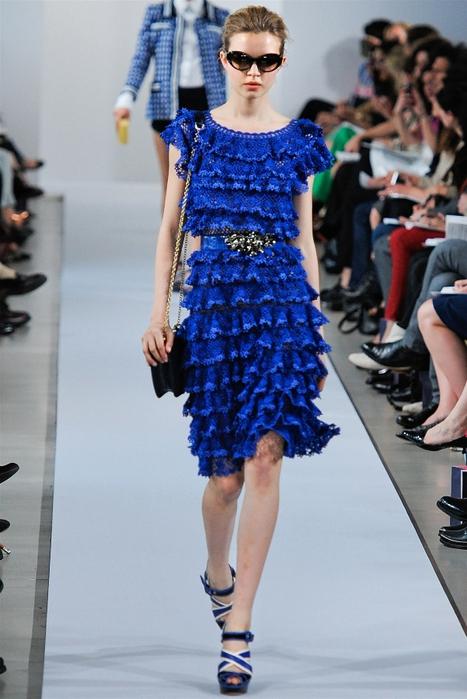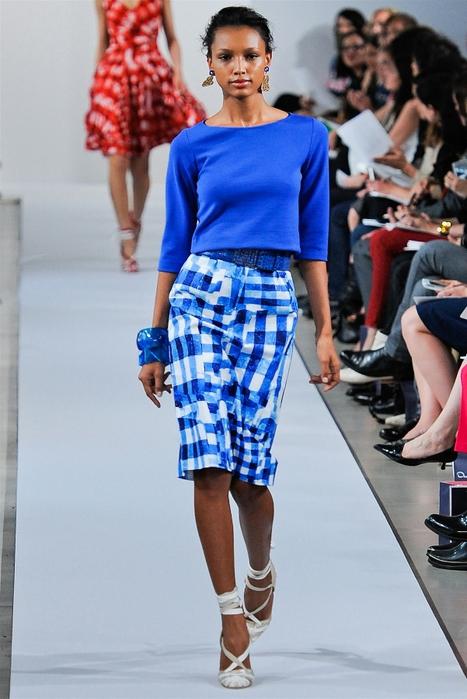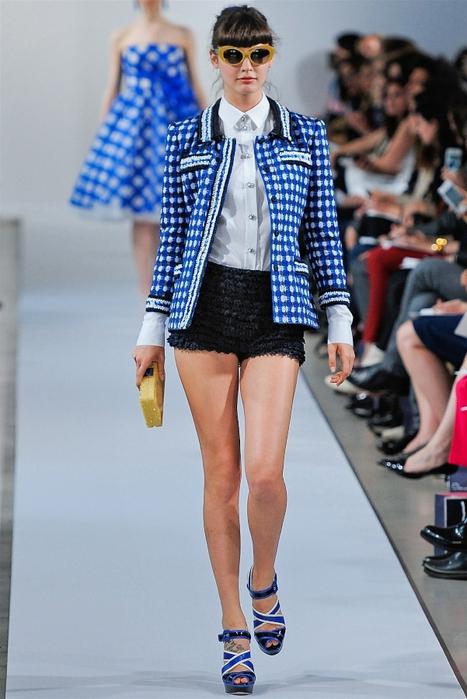 The cruise collection Oscar de la Renta, you can find everything: the glamorous, elegant images with a touch of retro, and classic "shanelevskie" jackets, and purely "de la rentovskie" silhouettes of dresses and skirts, and incredibly popular cell and amazing exotic prints and chic luscious shades - a real festive abundance for any fashionista.
More attention is drawn to the elegant sandals that are just a dream for the summer, so they are both comfortable, original and luxurious.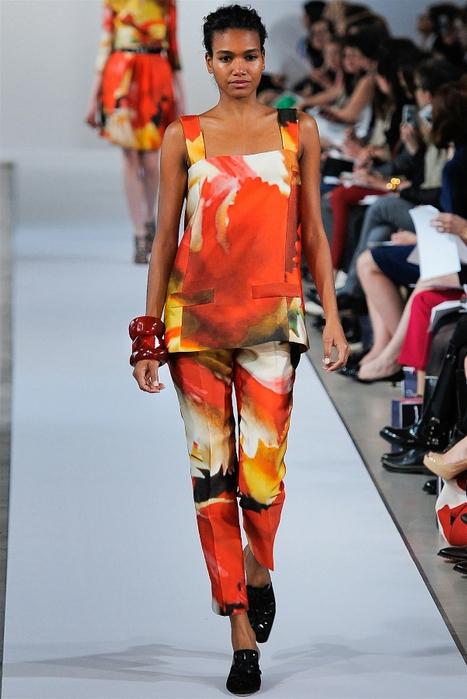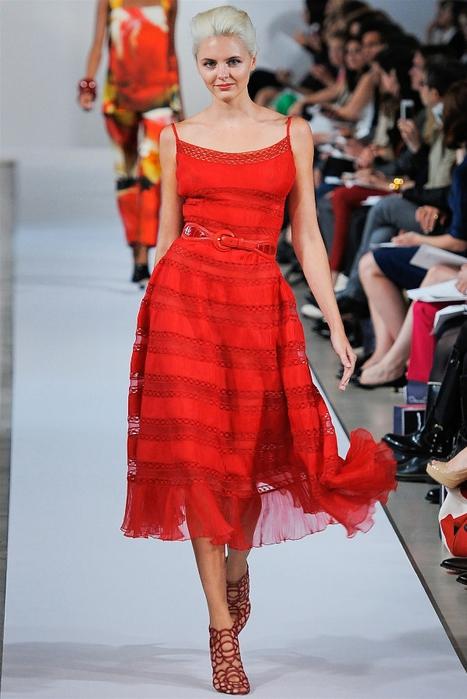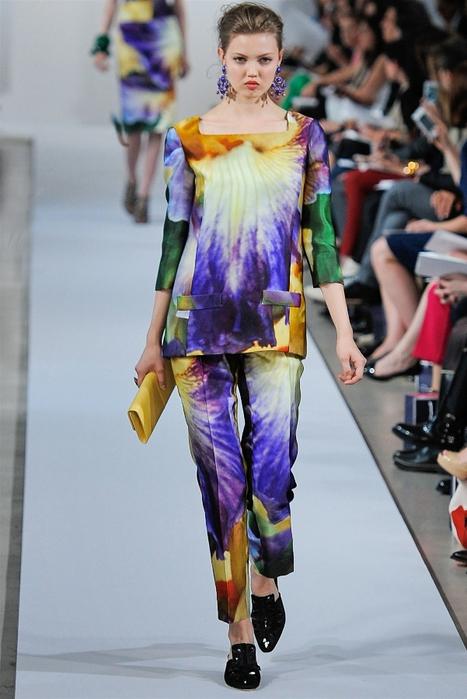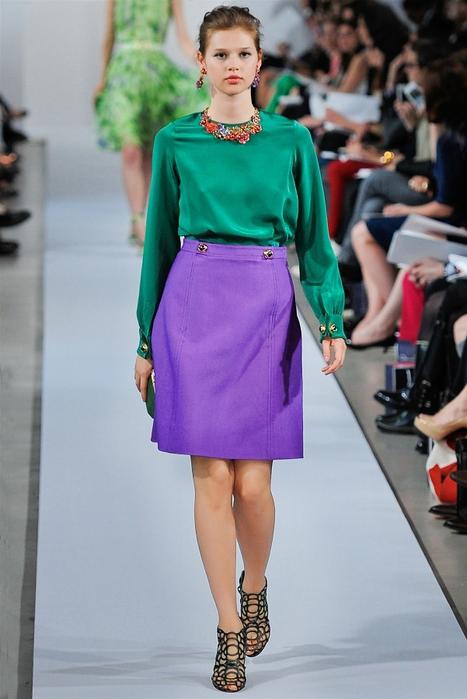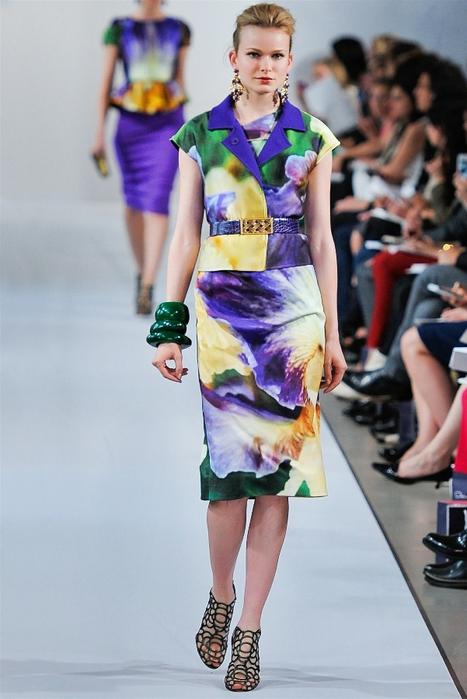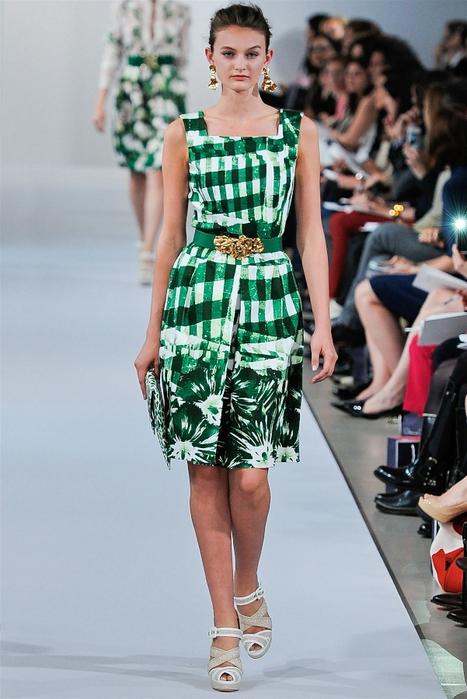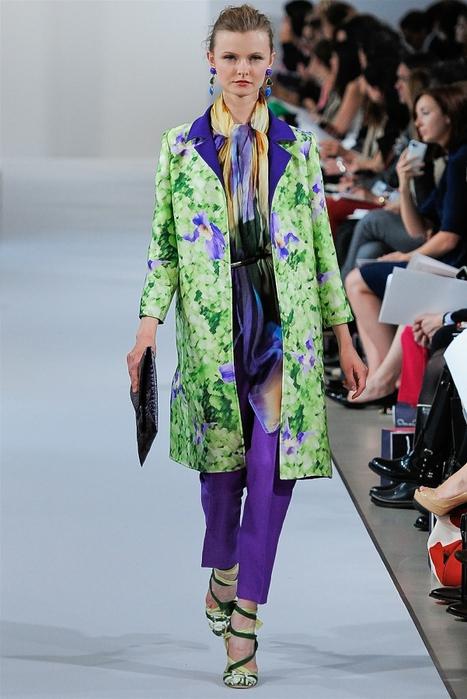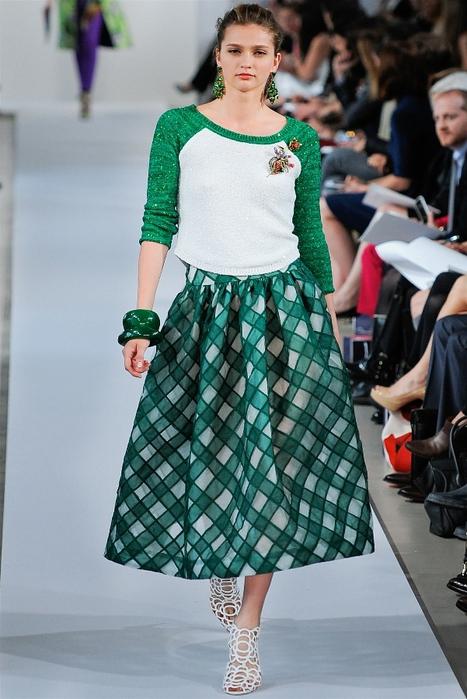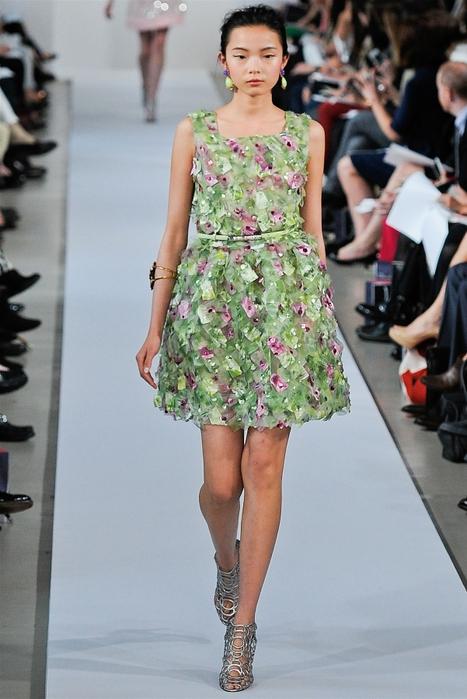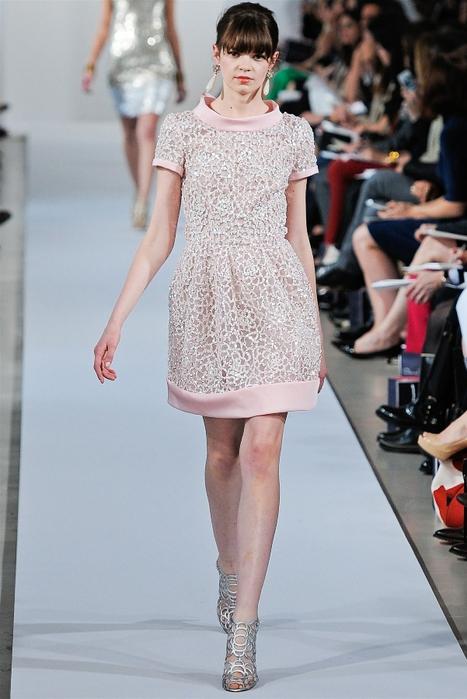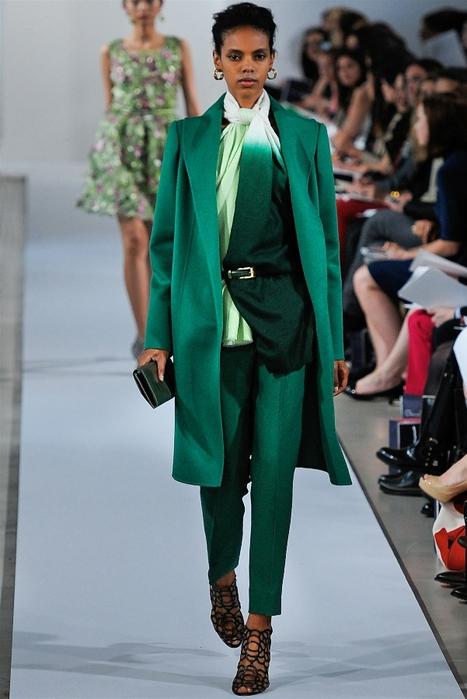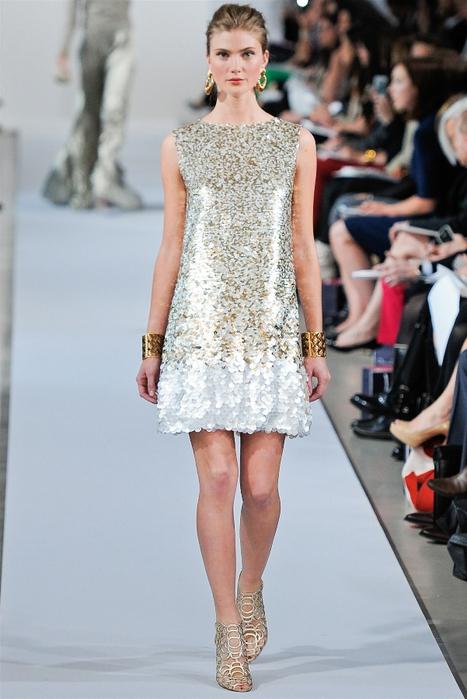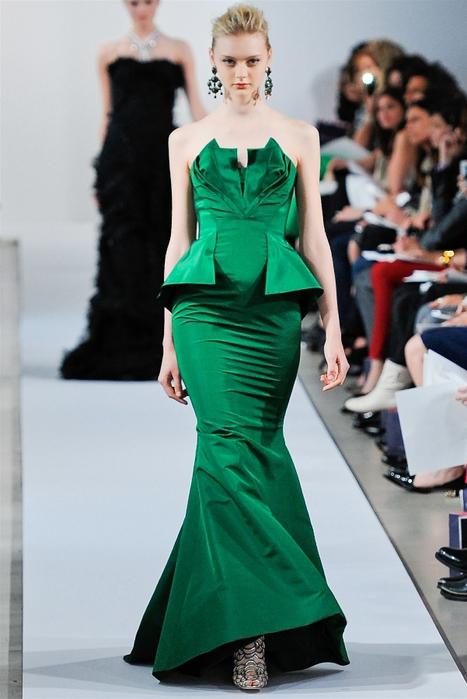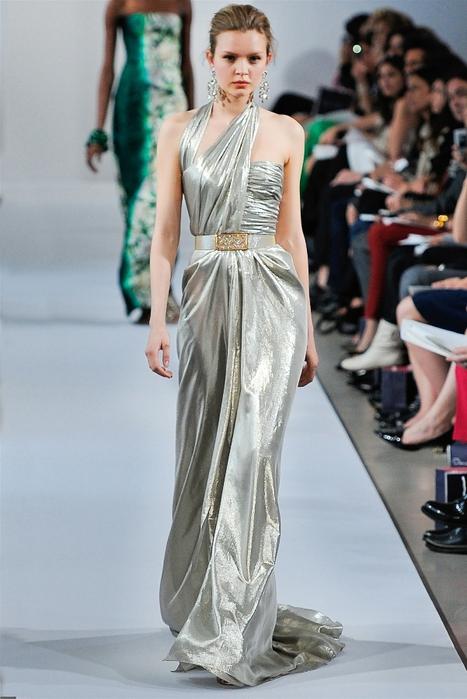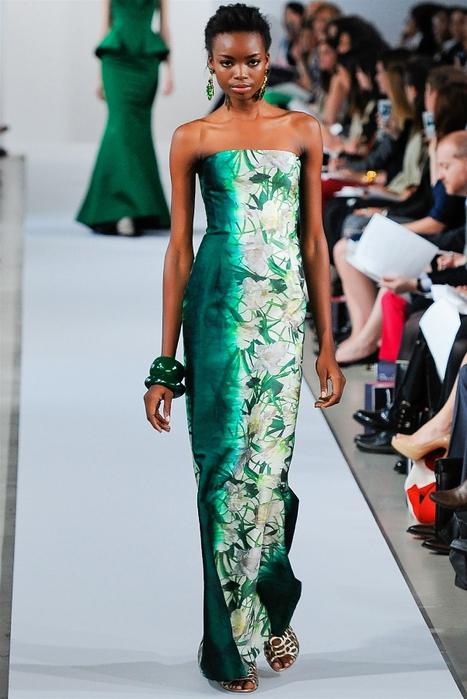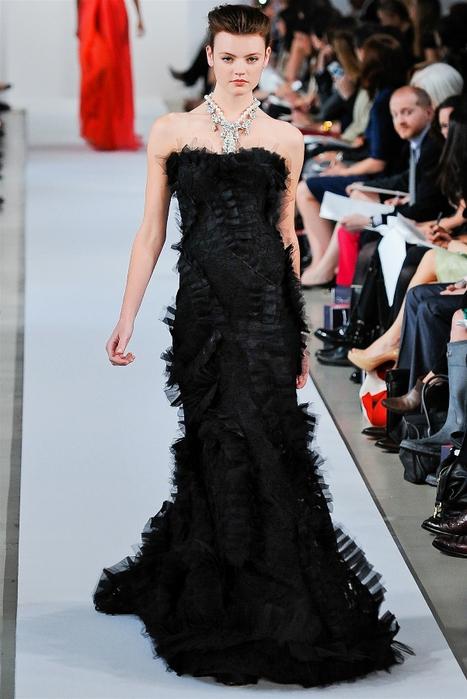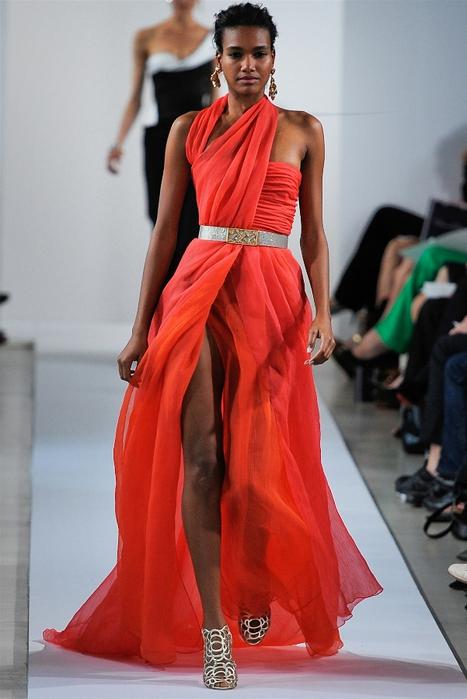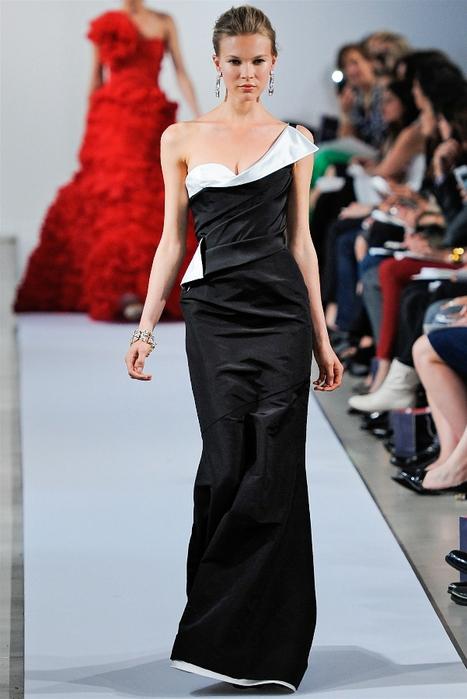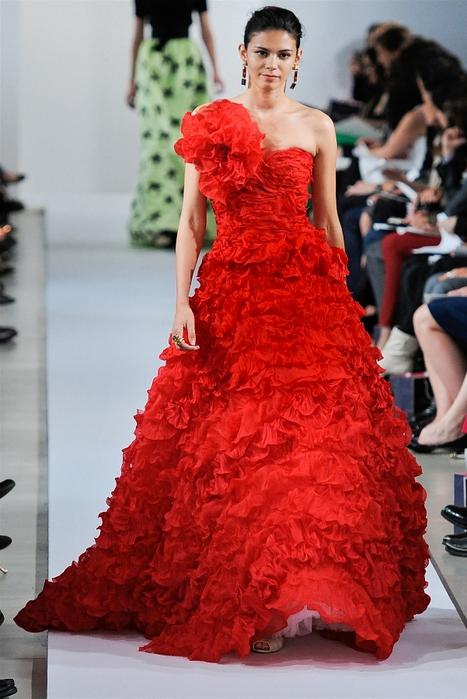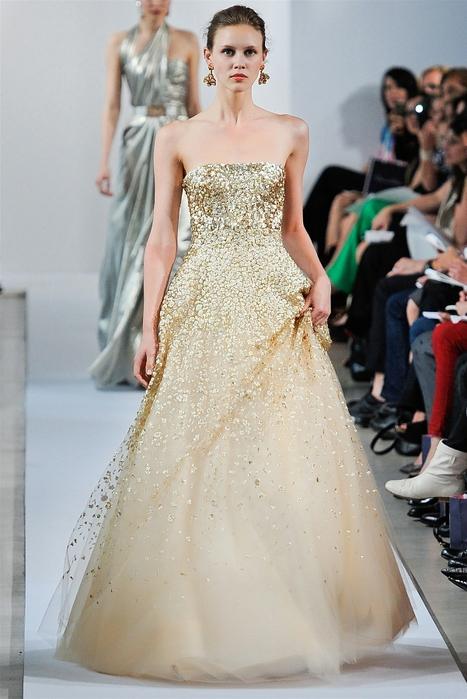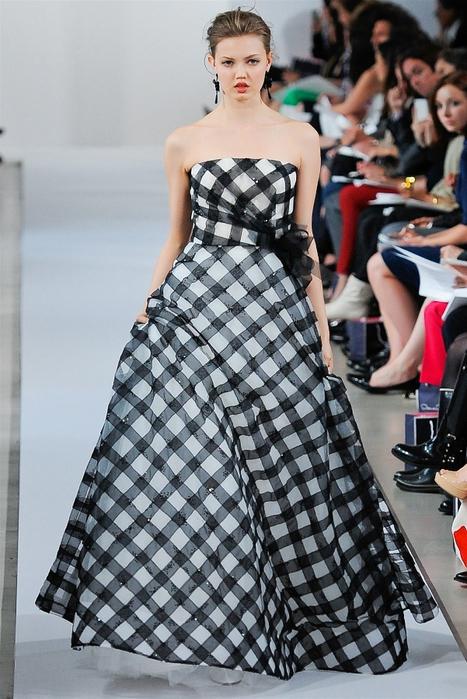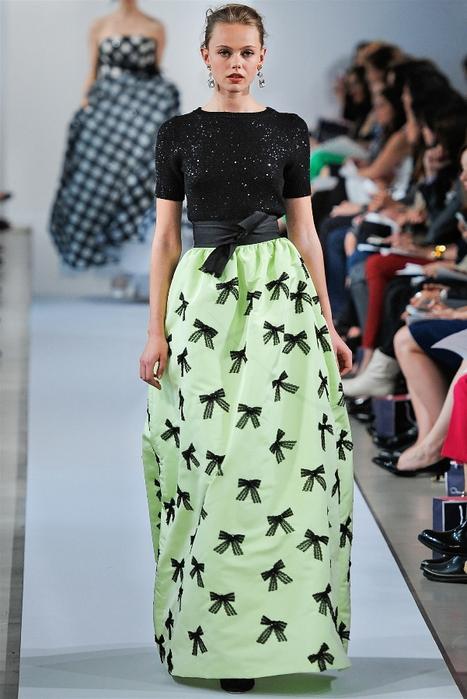 Details