"There is no one on earth designer who could make a woman so beautiful
So once noted in her Instagram model Karlie Kloss after the show Oscar de La Renta and then her photo with a designer attracted a record 23, 000 likes. We could not agree after watching the show collection spring-summer 2015.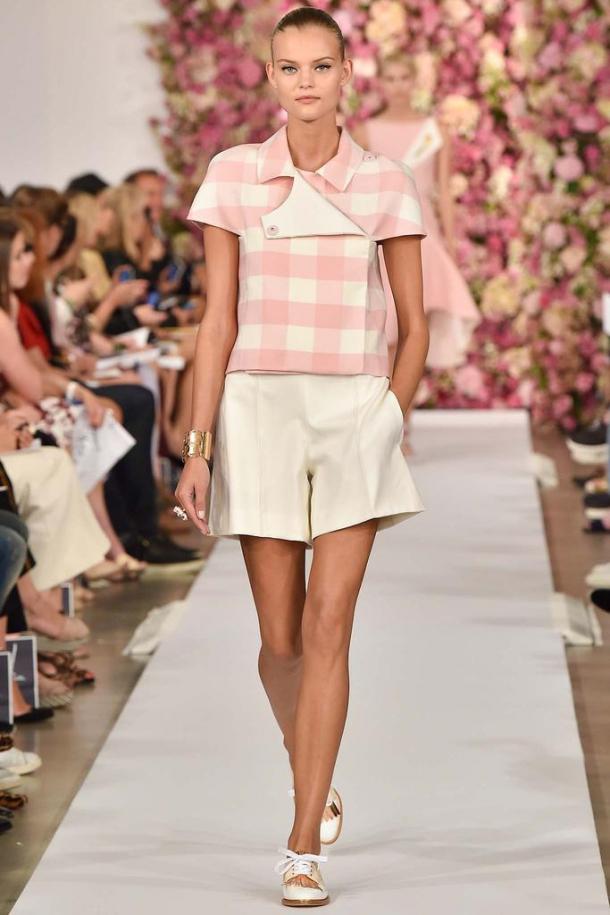 Image with a show of Oscar de La Renta, S / S 2015
Perhaps the main idea of ​​the collection was the play of colors and femininity. Less loudly sounded the theme of youth.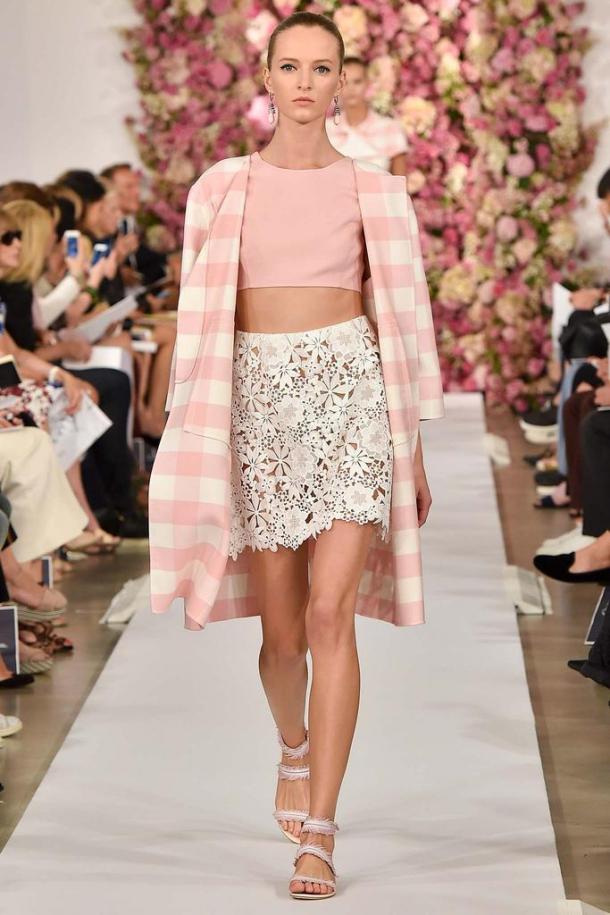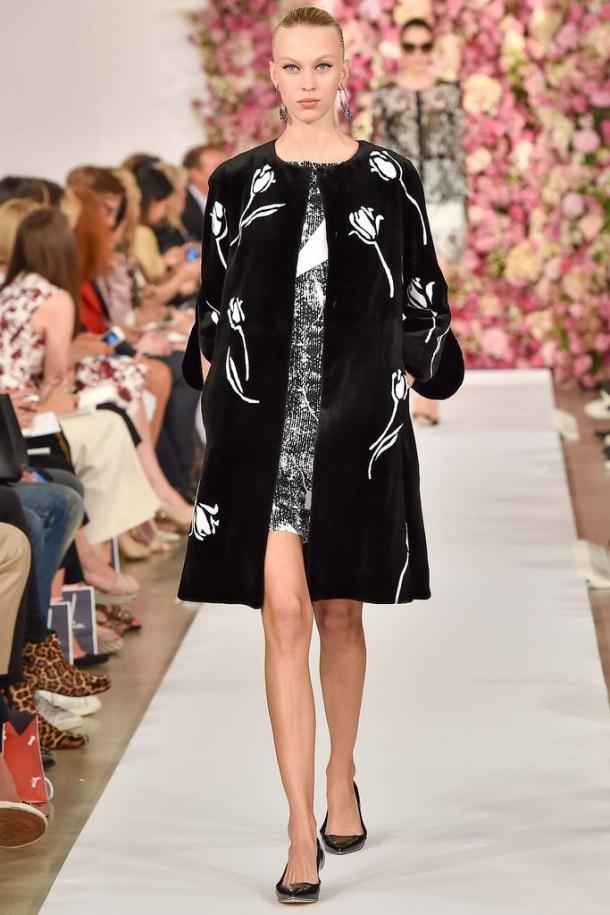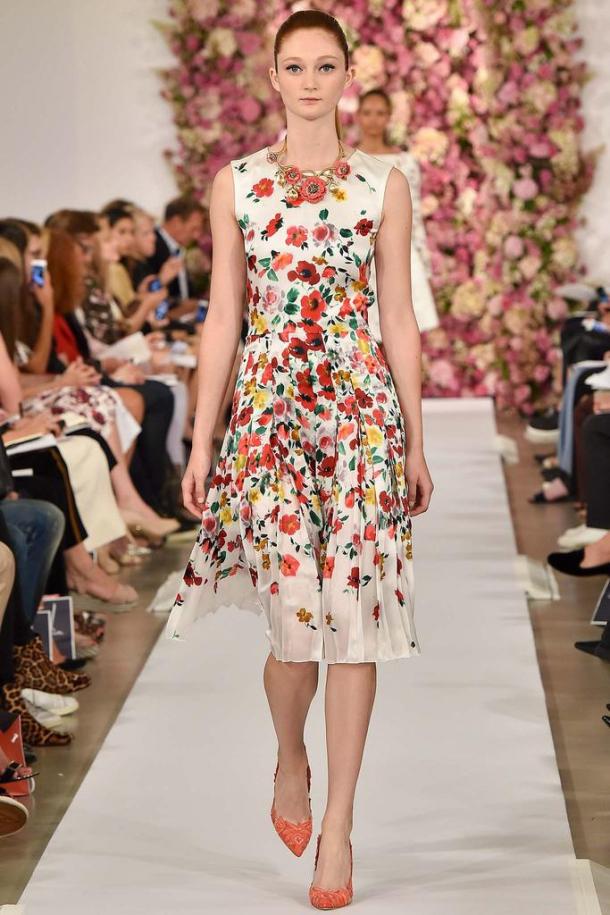 The designer clearly sought inspiration in the aesthetics of the summer garden, which is reflected in the scenery to show, and in the colors of luxury products fragrant flowers - pink, sky blue, white with occasional notes dramatiki black.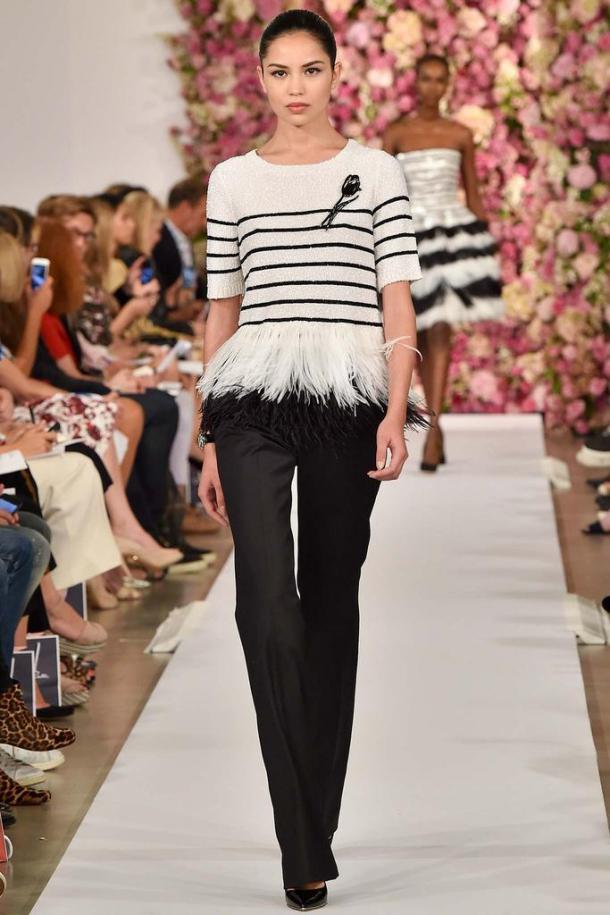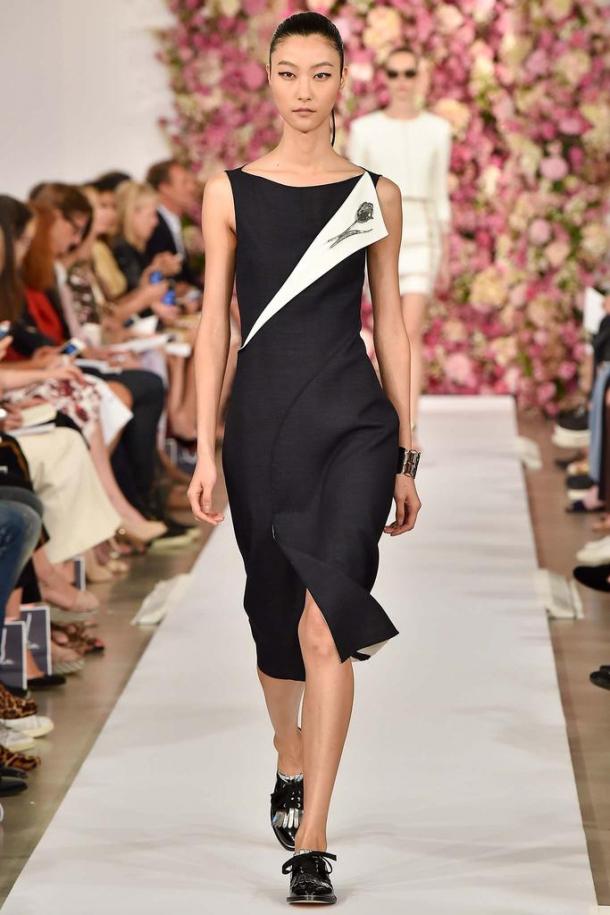 Conditionally catwalk images can be divided into two main parts - the charm of youth in naive shades and elegant classic black and white for the status of women.
Ease of tissue has been realized through the finest woven lace pattern is somewhat reminiscent of Christopher Bailey for the last spring-summer season Burberry.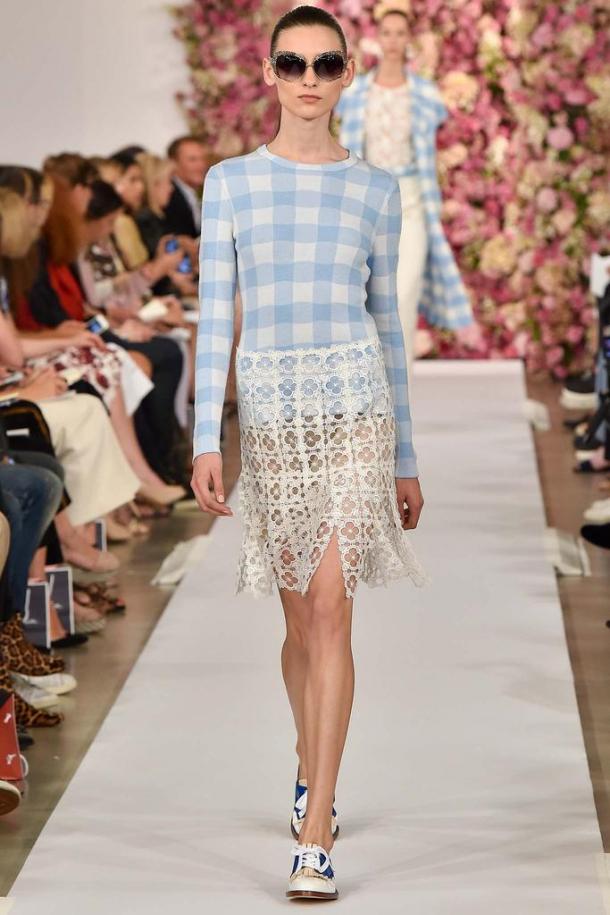 Leading print has become a major cell-based shades of white. Following the cell, the designer brings to the catwalk models in dresses, lavishly decorated floralnymi motifs - flowers, boutonnieres volume on lapels or handmade embroidery.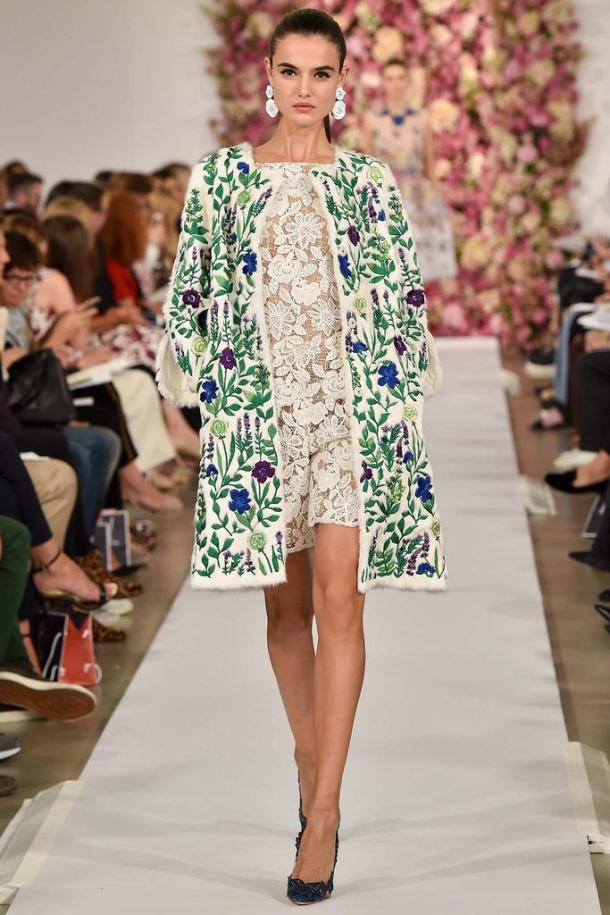 Another leading trend - using seascape theme - monochrome stripe.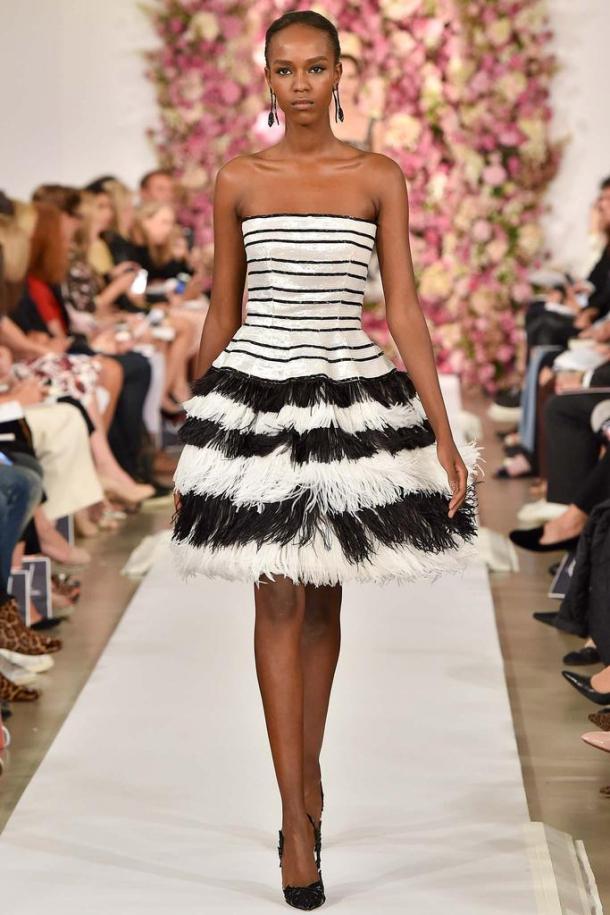 Focus of the evening was the decor line outputs from the air feathers adorning exquisite toilets.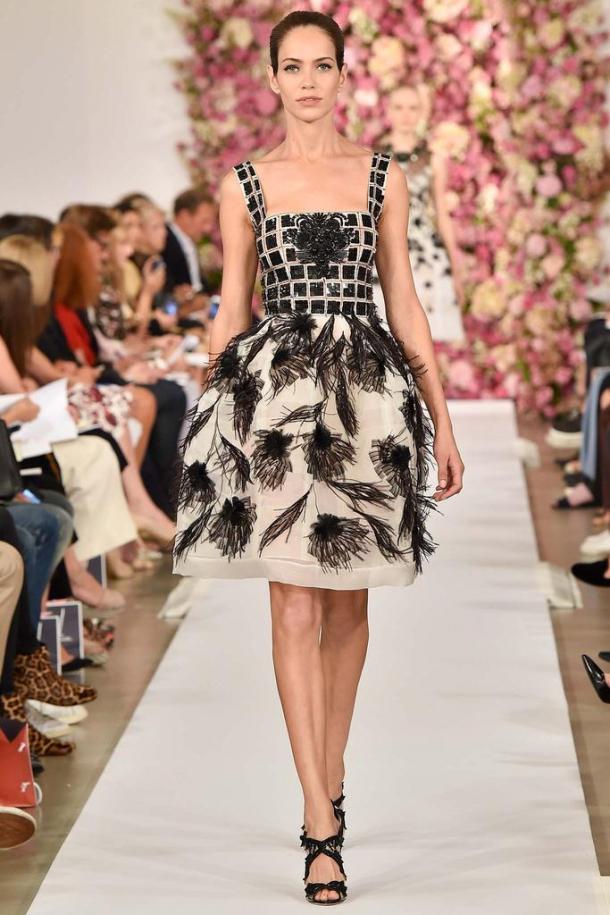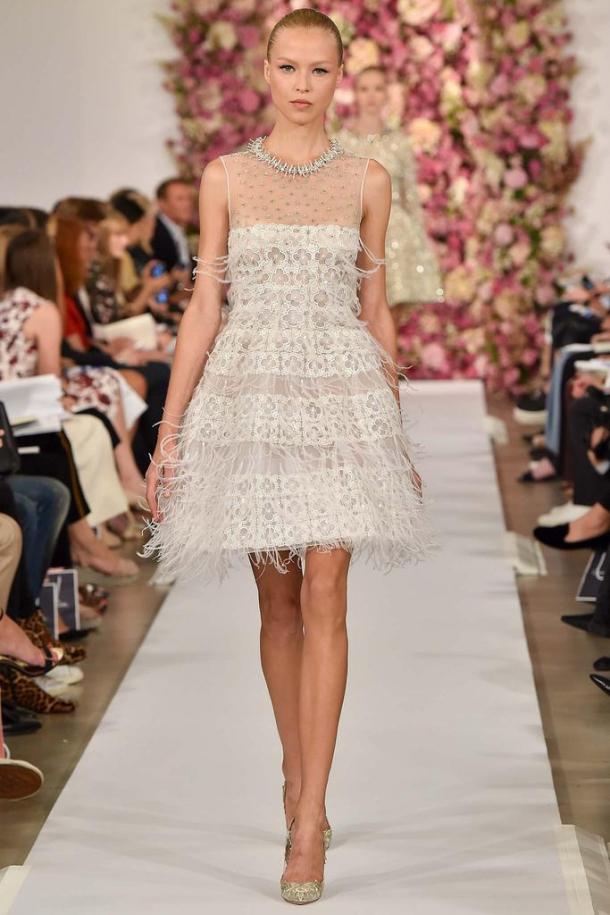 For secular exit De la Renta has expanded its line of classic dresses in floor two-piece consisting of a skirt length and shortened English top, exposing her taut tummy coquettishly.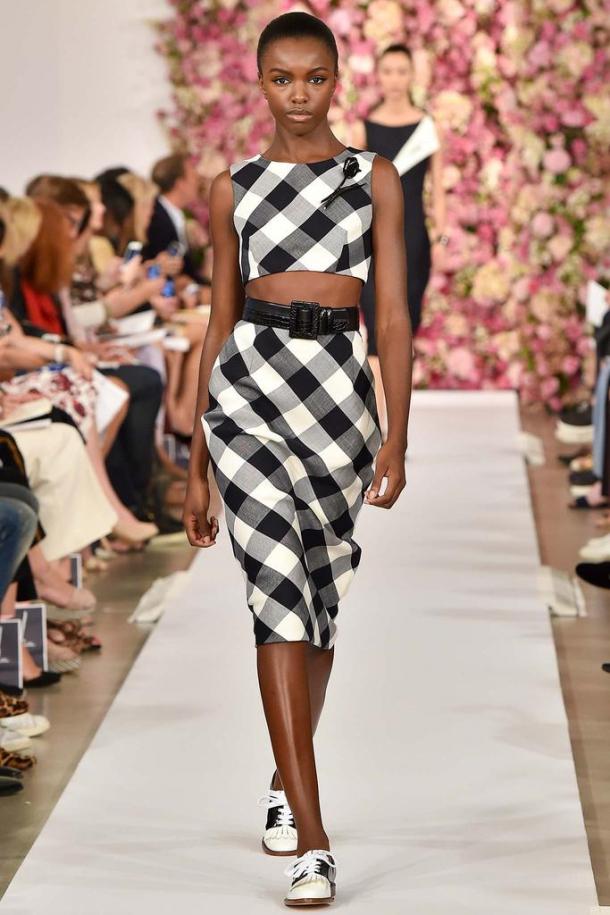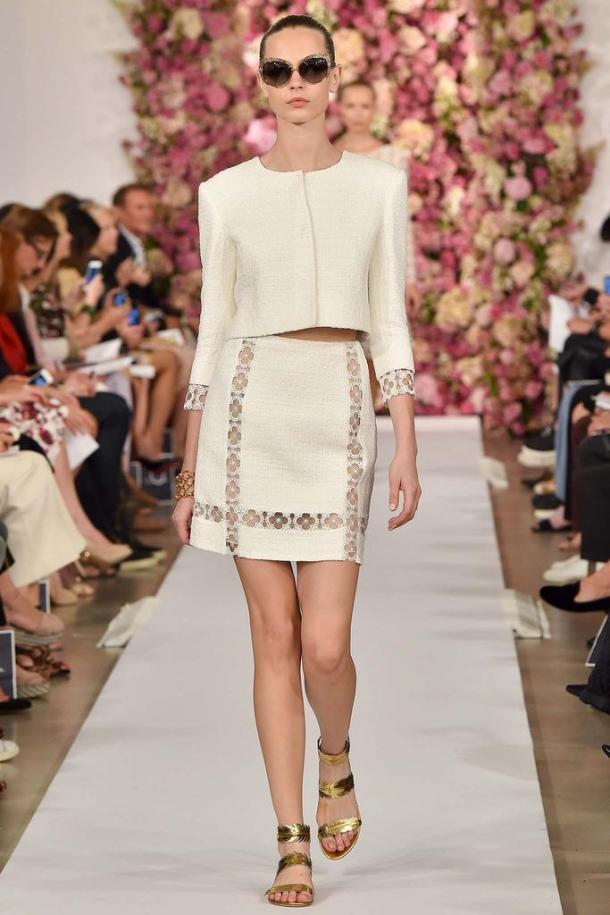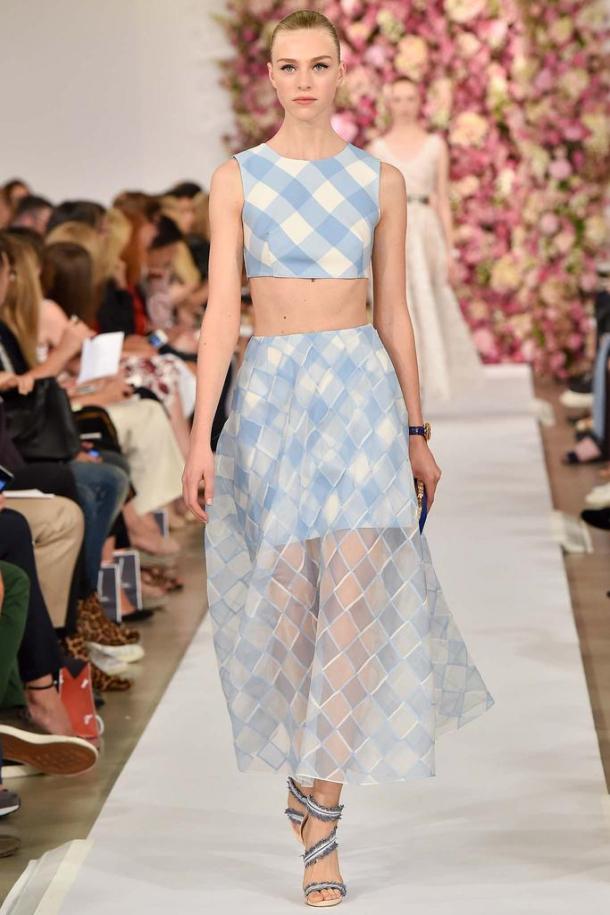 Luxury evening dresses finished shows. Prevailed among the flowers monochrome aesthetics and a riot of color summer English garden.