Another portion of the trends that have won the love and recognition of fashionistas around the world and received the status of "mass." Of course, the example of celebrities. Who cares, the first part can be found here.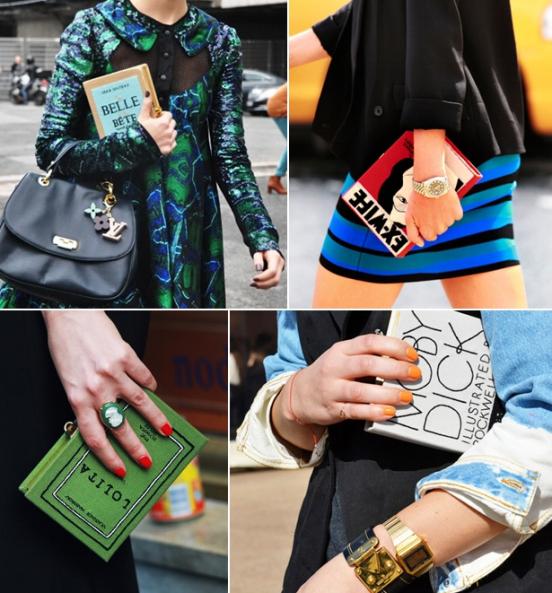 Clutches Olympia Le-Tan Box Clutch

Stunning clutches books has long been loved by fashionistas. This accessory looks very interesting, attracts attention and is not devoid of meaning - a girl with a small volume of "Lolita" or "The Great Gatsby" in the hands of, at least, will make an impression on others well-read and interesting person. Of course, it is provided that the book was actually read.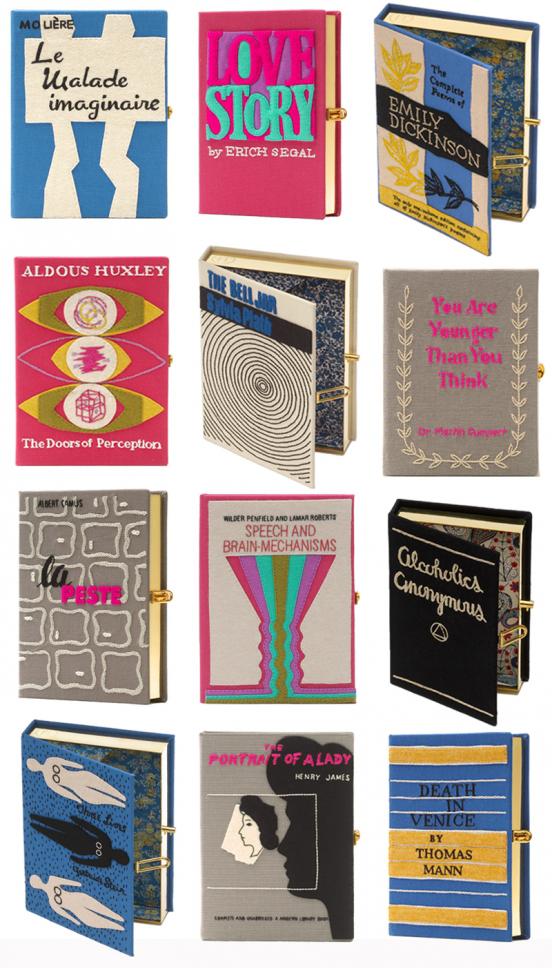 Author clutches previously worked for the benefit of fashion houses Chanel and Balmain, and later decided to open a business. By the way, each of these miraculous accessories made by hand: Olympia Le Tan learned the art of embroidery from her grandmother, and the love of books to her father instilled in illustrator.
Michelle Williams is a big fan of creativity of Mademoiselle Le Tan. At the ceremony of Independent Spirit Awards 2012 Michel appeared to clutch in the form of a book by Jerome Salinger's "The Catcher in the Rye» ...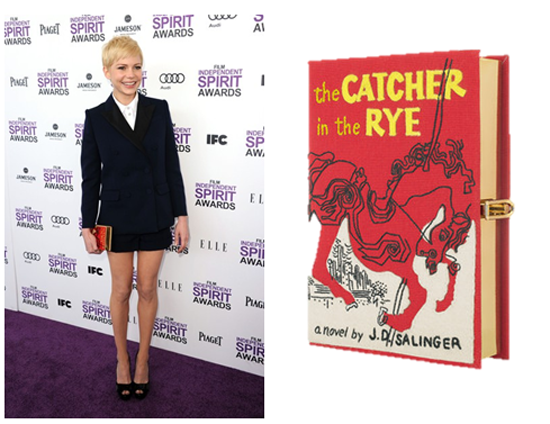 ... And on the BAFTA awards ceremony in 2012, where she was nominated for Best Actress in the film "7 days and nights with Marilyn," Michelle came with clutch imitating the cover of the book by Arthur Miller - last husband of Marilyn Monroe.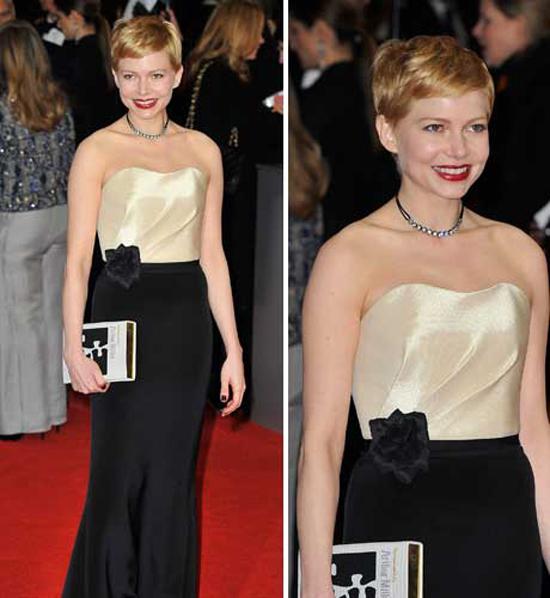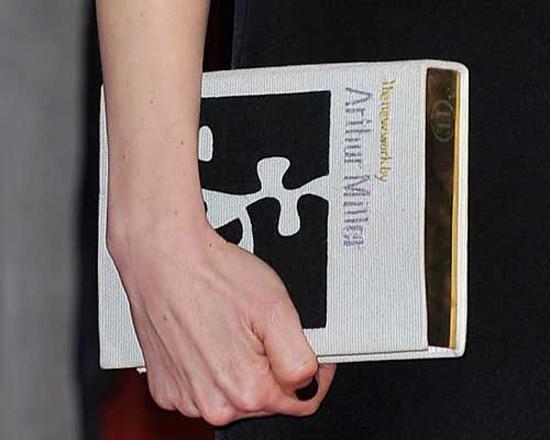 Natalie Portman and Clemence Poesy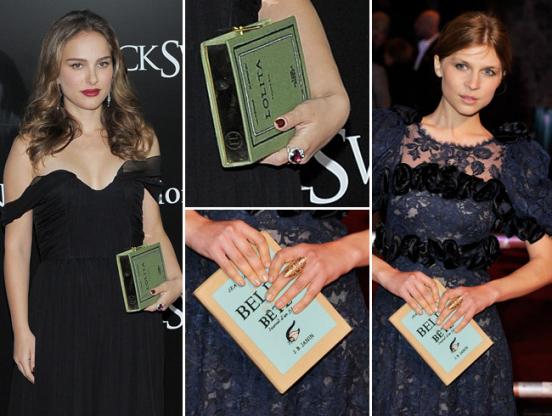 Bérénice Bejo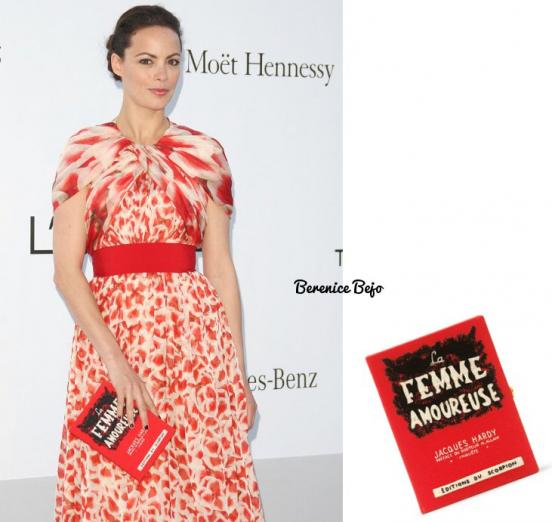 Jeans with prints
Printed jeans have become the main trend in the summer of 2012. Of course, the classic blue or blue jeans will never surrender their fashion items, but this season they lost the place beautiful patterns. Prints can be absolutely anything: a floral ...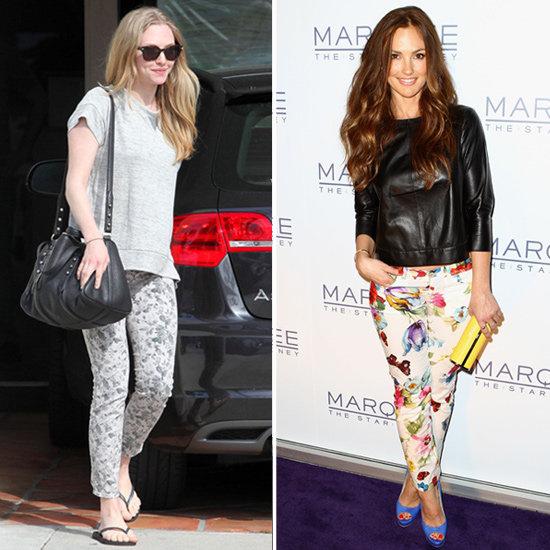 ... Stellate ...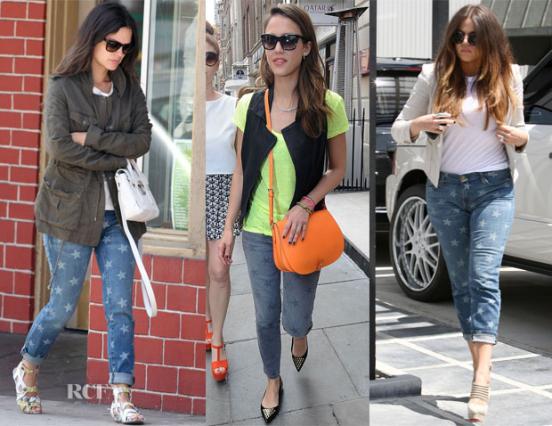 ... Leopard ...
... Or abstract. The main condition - it should be.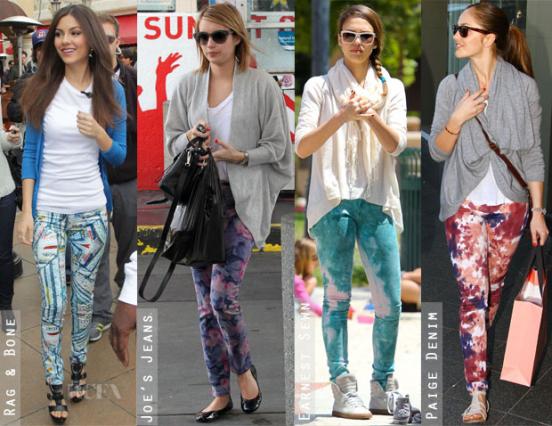 Time to buy these jeans is left - because summer is not yet over. And for those whose hands grow from the right place, there is an alternative - to make these jeans yourself. Cheap white jeans, fabric paint for a few colors and little effort and you have an exclusive pair of jeans.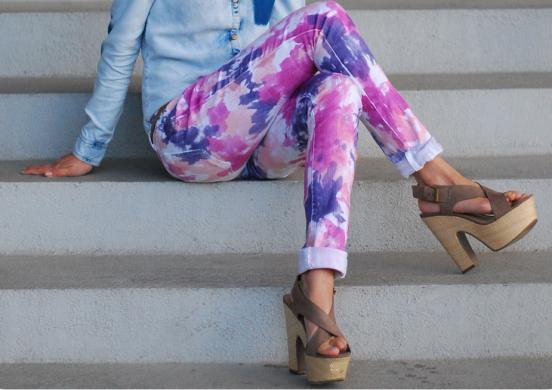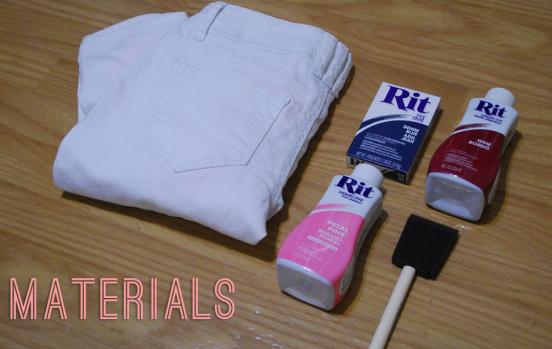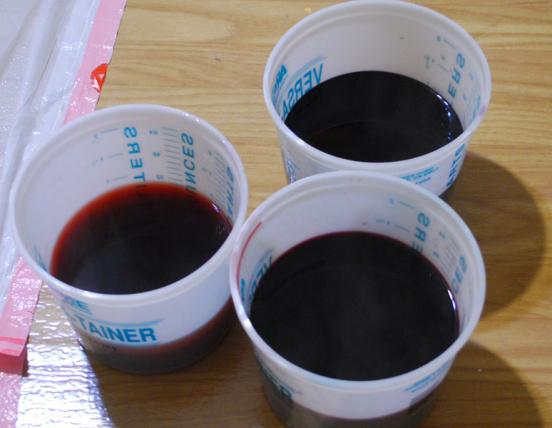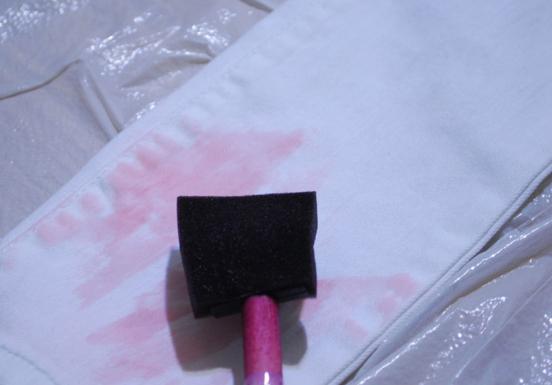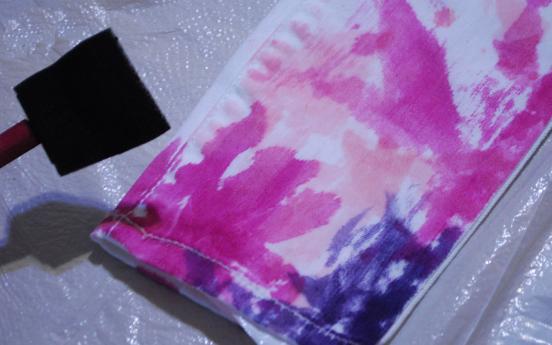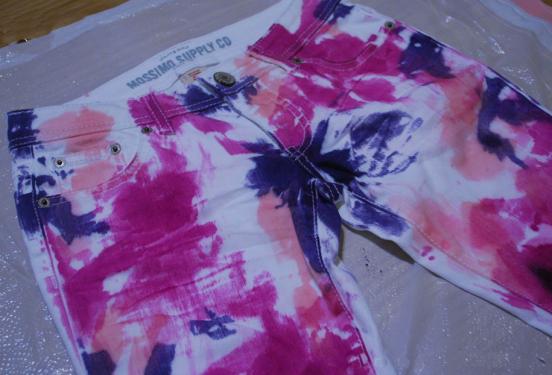 Feathers Chanel

For several seasons, Karl Lagerfeld collection includes his feathers. They are decorated with light skirts, cocktail dresses and expensive evening dresses. Of course, the feathers - design element of many lines, but fashion of this world have a special fondness for Chanel - Karl is able to guess the desires of women. And for those mere mortals who feathered outfits French fashion house seem a luxury, it is worth trying other brands feathers. Of course, provided that this trend is to your taste and you know how to wear it. Stars know how!
Emma Roberts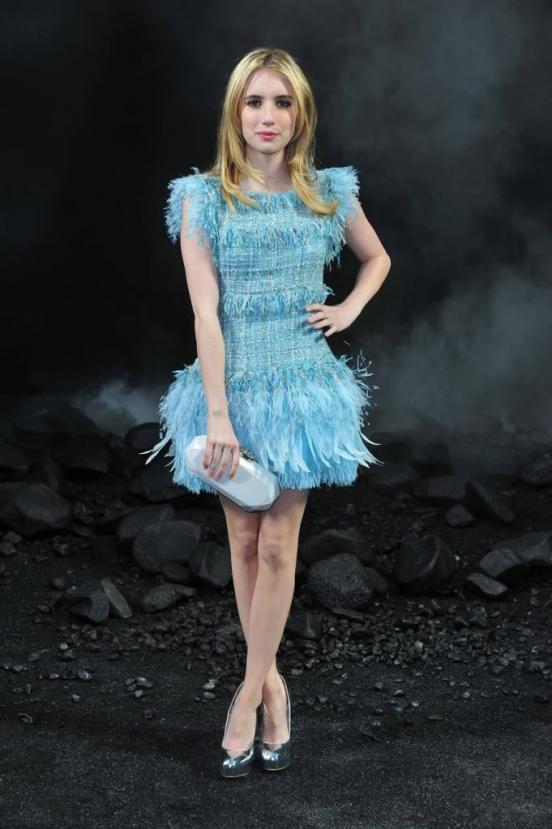 Kirsten Dunst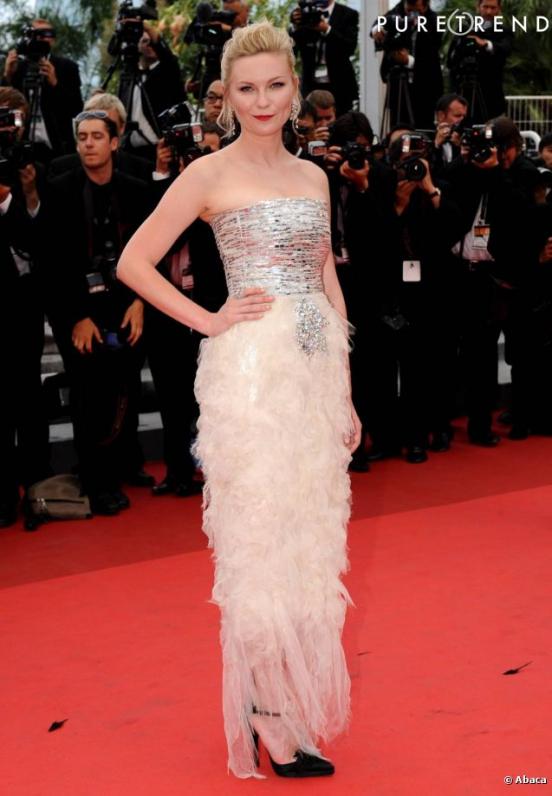 Karolina Kurkova
Rachel Bilson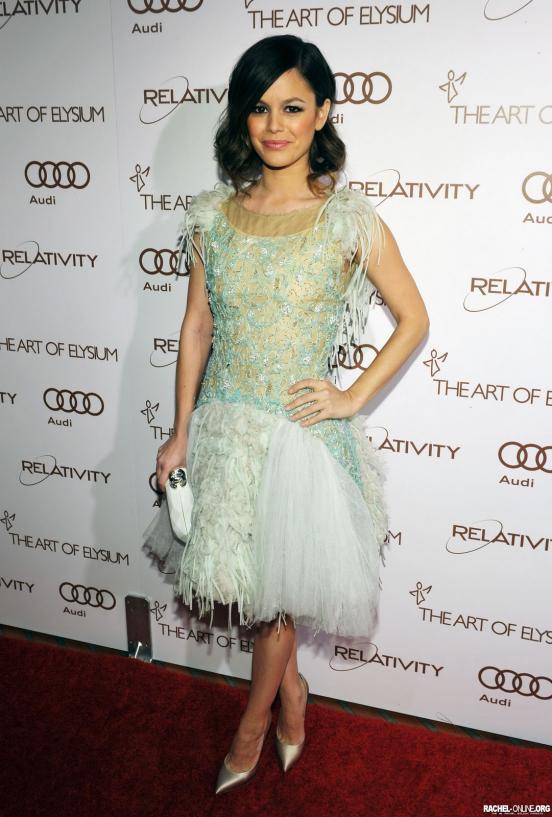 Clemence Poesy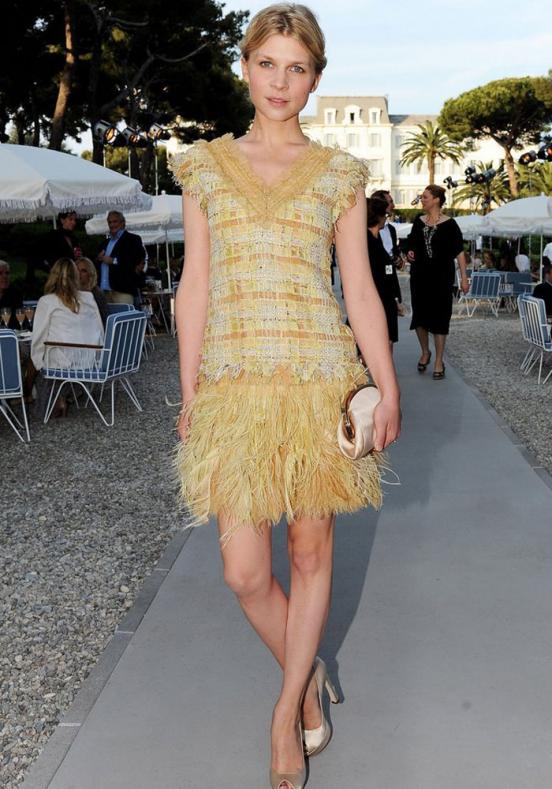 Blake Lively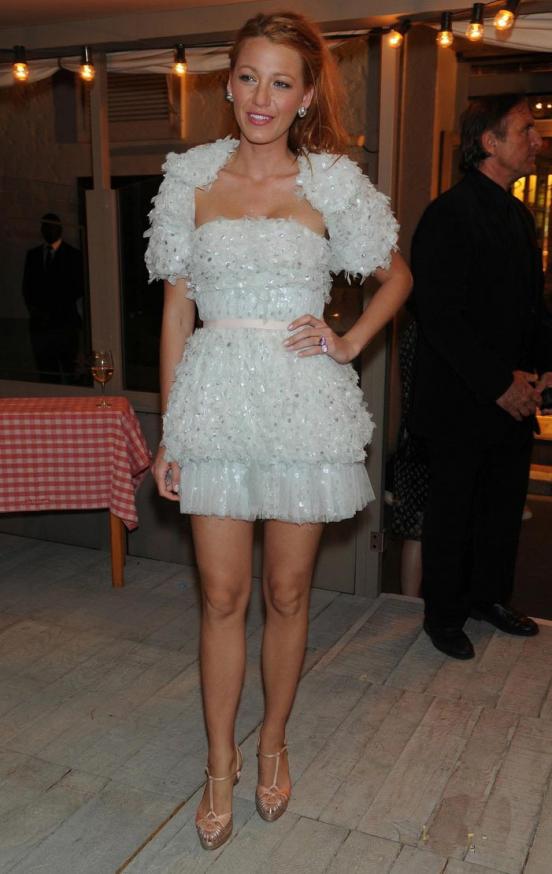 Diane Kruger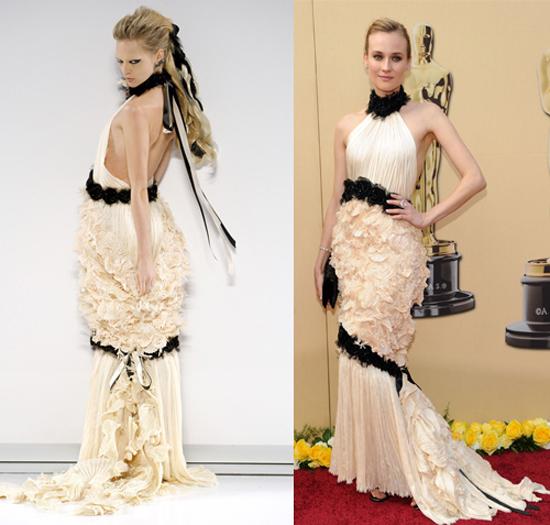 "Jelly" sandals

Another fashion trend of the summer. Jelly, but simply rubber sandals relished many girls because of their convenience, appearance and amusing piece of summer, which plunge wearing these sandals. The mass of options: it neon colors and discreet almost classical models, and interesting decoration, and much more. In addition, many rubber sandals look very real. That is not rubber.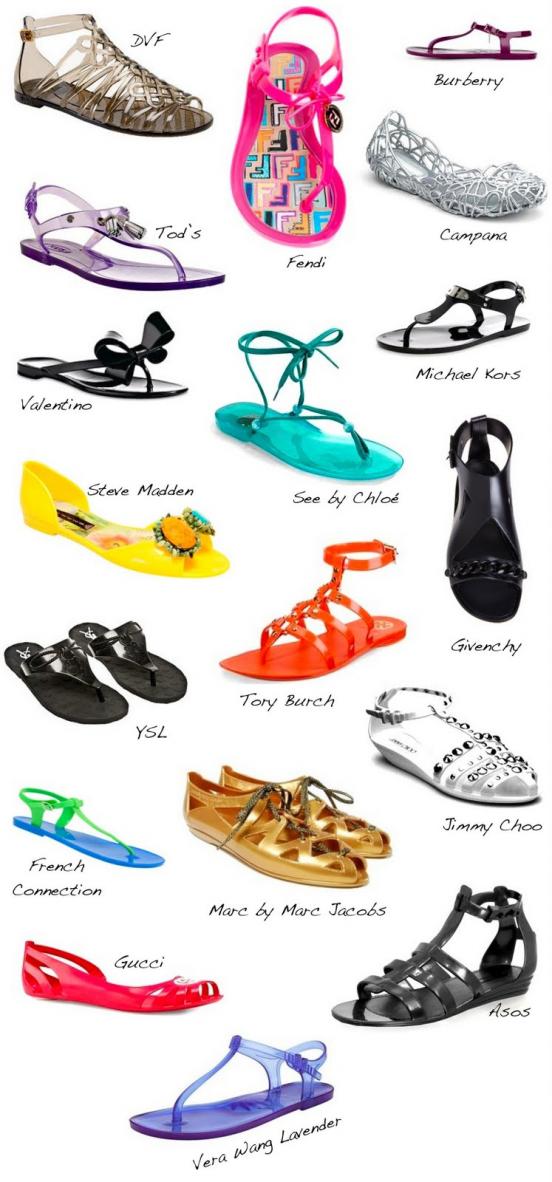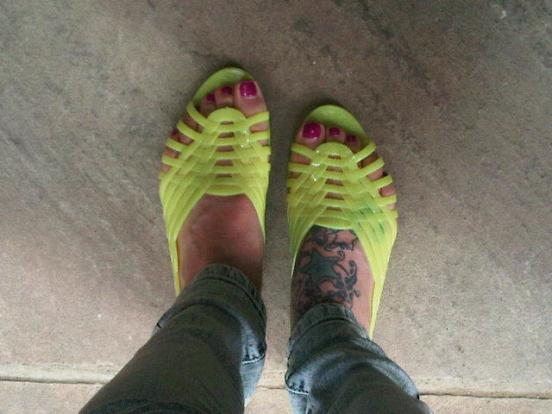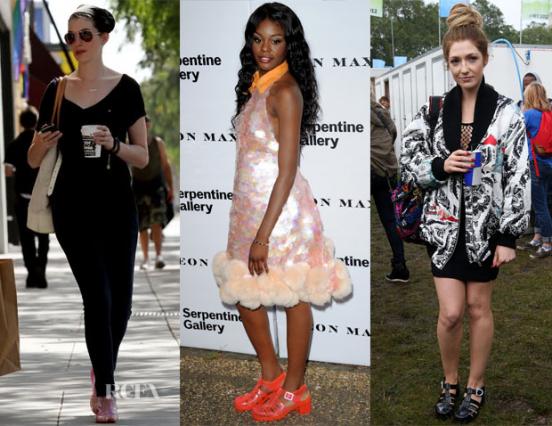 What there to rubber sandals if this material now even make shoes. For example, Katy Perry could not resist the "jelly» Pumps with cute hearts and Michelle Obama bought a pair of golden ballet.

Leather Sleeves

Last fall was marked by leather sleeves. Designers sewed them absolutely everything - to the classic beige trench coats, in an elegant jacket, a fur coat, and even denim jackets. This item gives the image of a kind of rocker touch, but it does not weigh it as a leather jacket. In addition, the combination of different textures in one image always play only on hand.
Zoe Saldana / Olivia Palermo / Elizabeth Olsen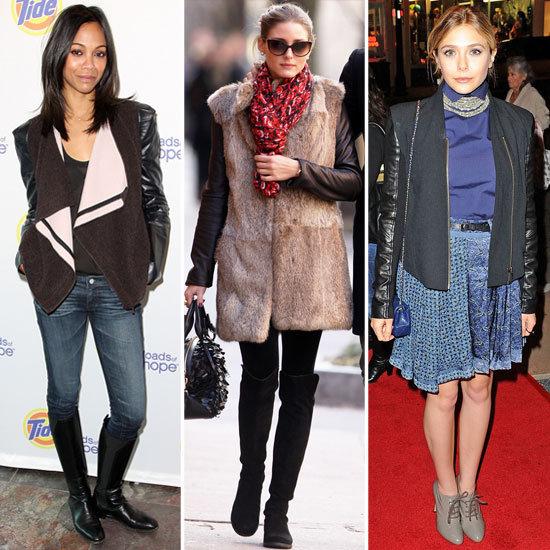 Emma Watson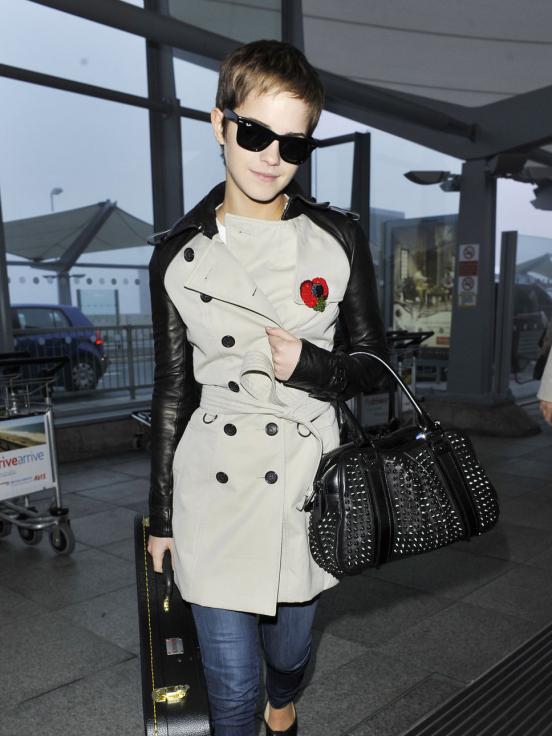 Rihanna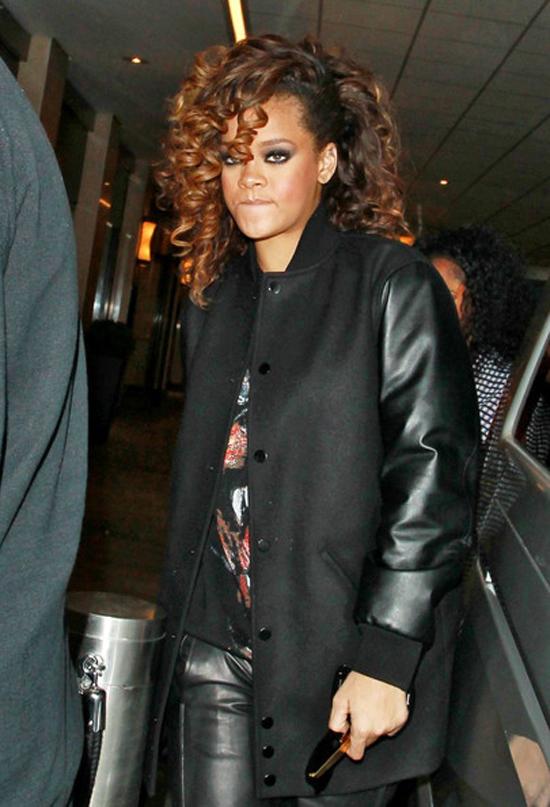 Ciara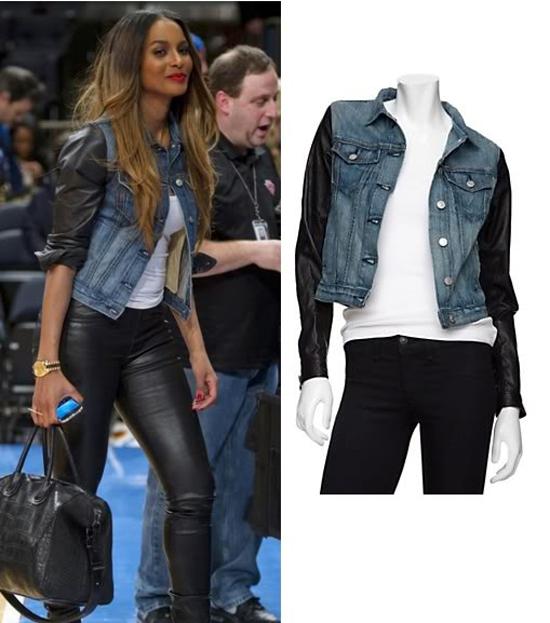 Colored leather

The skin is rarely out of fashion, and skin color only strengthens the position of the material in the list of trends is timeless. The abundance of the most unexpected shades strikes, but the fashions are the most simple - dresses, wallets, classic trench coats, jackets with a minimum of parts - skin color to anything extra emphasis, she was a bright accent.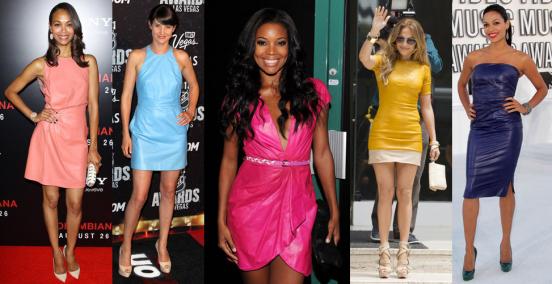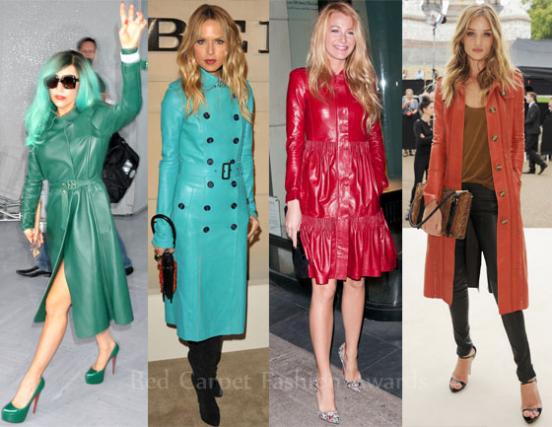 Personally, I'm just crazy about the mustard-colored dresses, like Blake Lively, and from bright red, like Emma Stone. In my opinion, red leather dress looks surprisingly restrained than the red dress of a different material. The whole trick is to choose the right shade.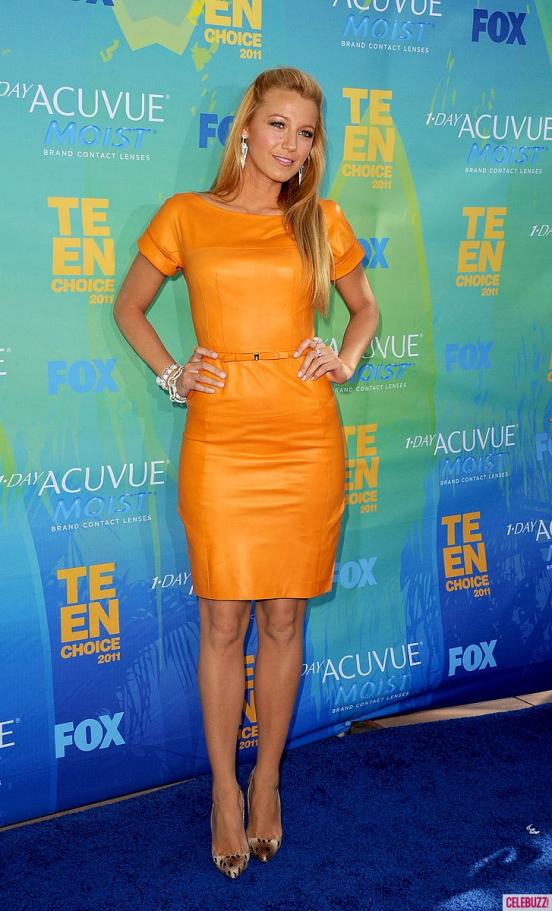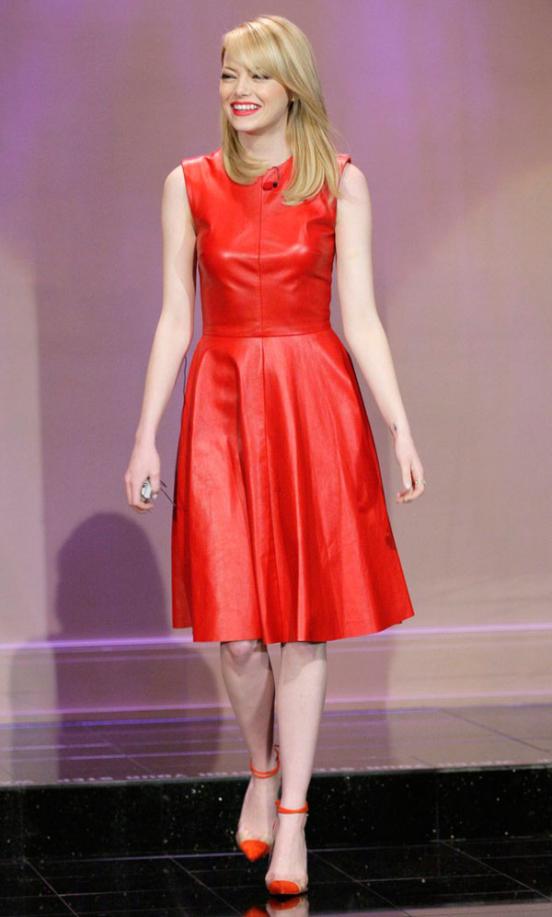 Veil

Initially, the veil was considered a sign of unavailability of the ladies, but now this bold and original accessories are precisely in order to attract the attention of men. Net transparent mist on the face gives the image of mystery and fragility, like many years ago, but with one difference - today veils adorn not only cute hats and hairstyles in the style of the 20s, but also caps, hats and kokoshniki. In my opinion, this is too much, even for those ladies, like Anna Dello Russo of the word simply does not exist.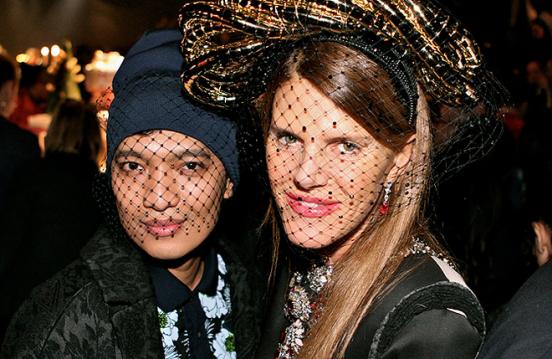 Vic Gazinskaya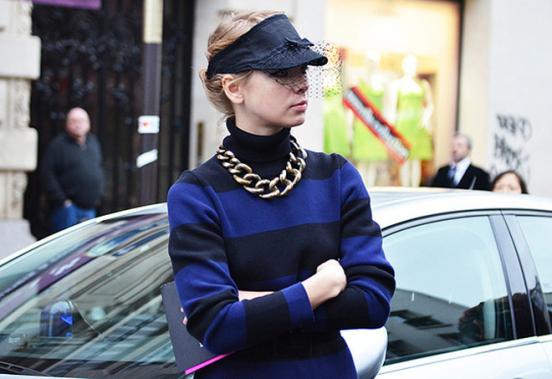 Although I was a little afraid of the veil, combined with the usual cap, I'm ready to appreciate the color version of this accessory that shows us all the same Anna Dello Russo. I really like the veil of color - unlike the black version, which creates an oversexed rock and image mesh pastel or bright shade looks playful and funny.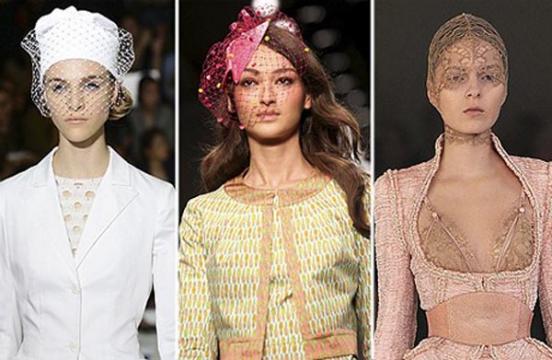 Helena Bonham Carter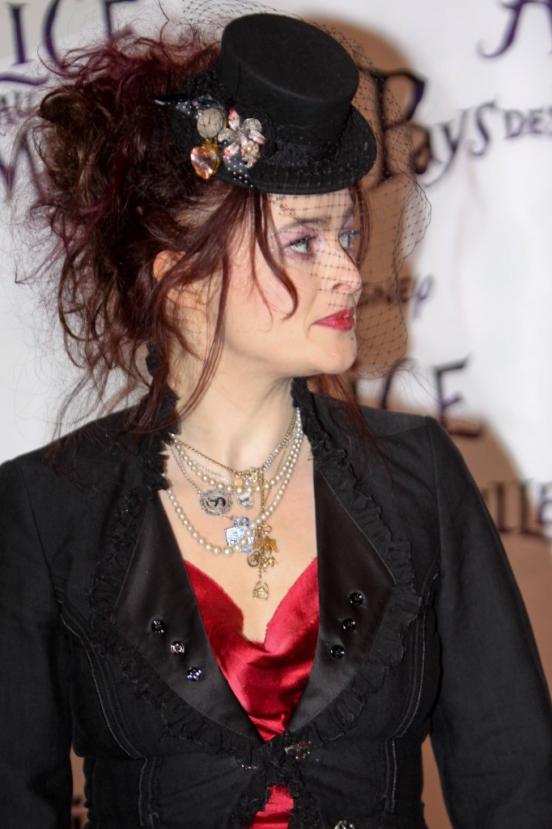 Despite the fact that the veil was considered an evening of old toilet, bold lady keeps popping up in this form and in the afternoon. In addition, the veil can wear not only classical way, when it falls on the eye, but also as a transparent bandage on the lower half of the face as Juliana Sergienko. It does not matter that this accessory is difficult to talk - because beauty demands victims.
Ulyana Sergienko / Renata Litvinova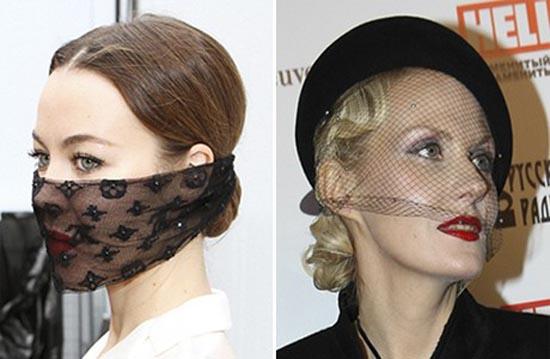 And some even are wrapped in a veil from head to toe. It is a radical method, but that will not do that to attract attention.
Daphne Guinness / Lady Gaga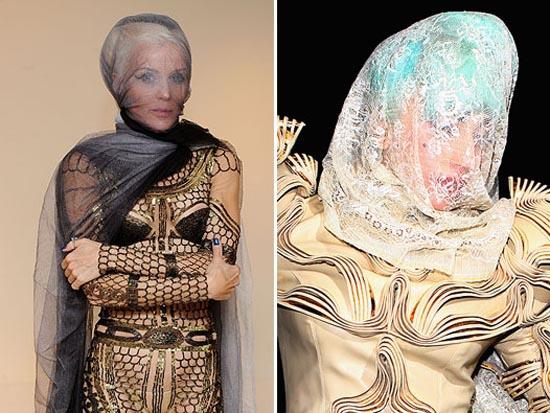 Veil has for many seasons does not hand over their positions, and, judging by recent shows on Fashion Week in Paris, it will still be an accessory №1 among the representatives of the fashion elite. Models at the shows, and Giambattista Valli Dior were literally drawn into the colorful veil and Giorgio Armani and fashion has created a masterpiece at all: almost every one of his ensemble was decorated with unique handmade veil with the decor of sequins, lace and stones.
Giambattista Valli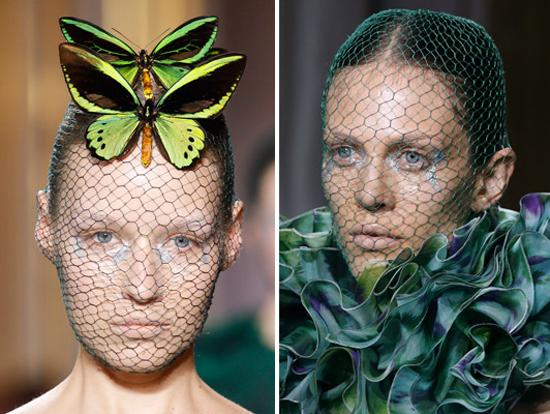 Dior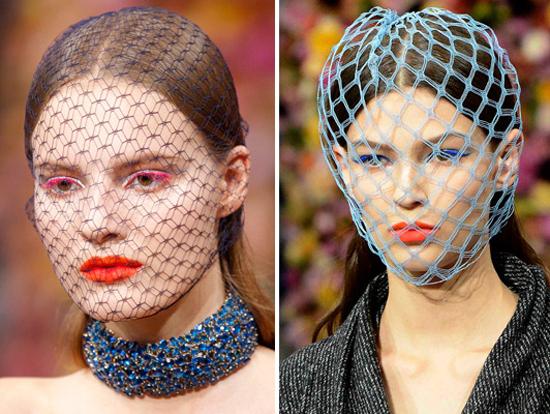 Armani Prive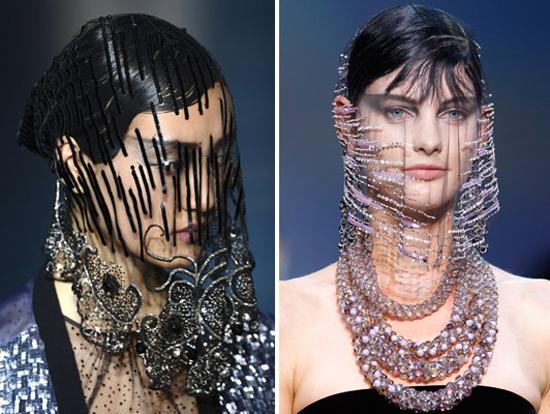 To be continued…